Actors around the world are going bolder and cooler when it comes to hairstyles as many of them are going for long hair. Actor's long hair gives them a wider range of hairstyling as they can experiment different looks from buns to loose braids this way. Let's have a look at these actors with long hair without further ado.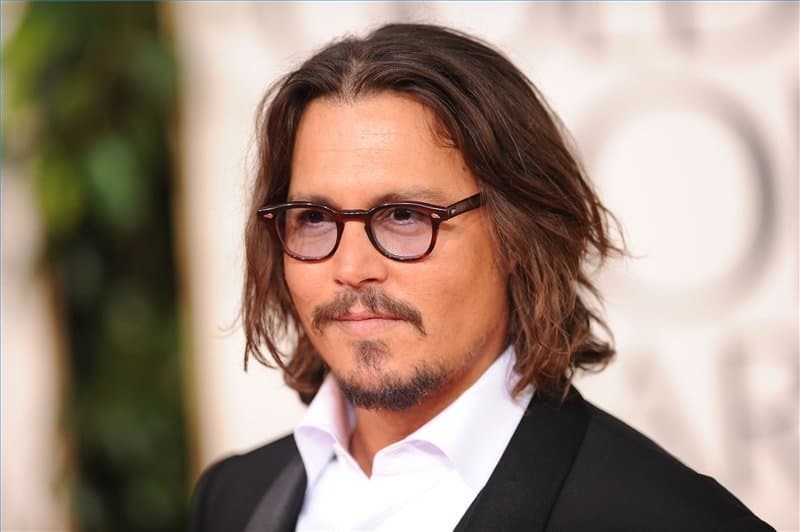 The male actors usually have lesser options for styling their hair than female actors, but these 20 actors with long hairstyles are of the next level.
Most Popular Actors with Long Hair
Long hair looks ultimately stylish and fun and who can rock them better than the actors that everybody looks up to for style guidance. Here are the 20 actors with long hair that we like the most.
1. Hugh Jackman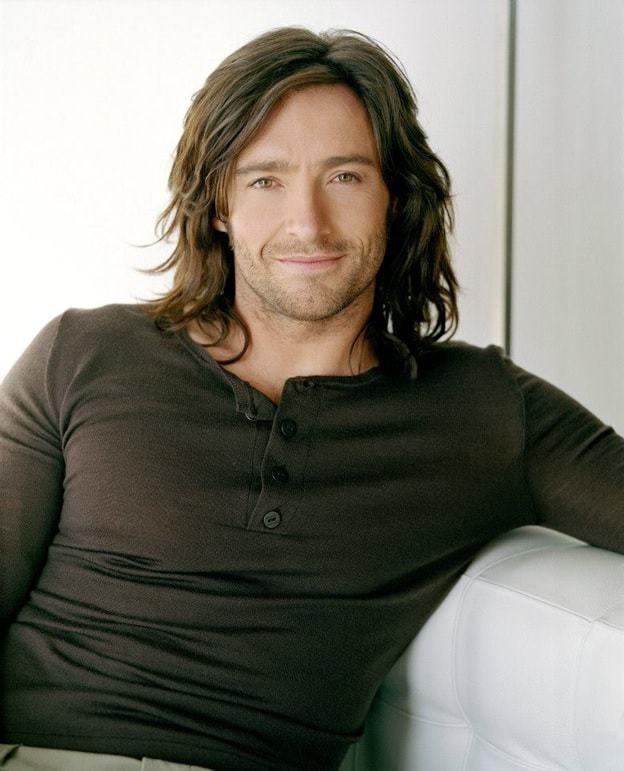 Our favorite Wolverine loves to have his hair wildly flying around when he is out and about. His perfectly layered hair looks wild yet is easy to tame down.
You do not need to cut your hair very frequently if you have the same style as him. Just comb your hair well and it will stay in its place unless you are in a windy place where the wind ruffles it.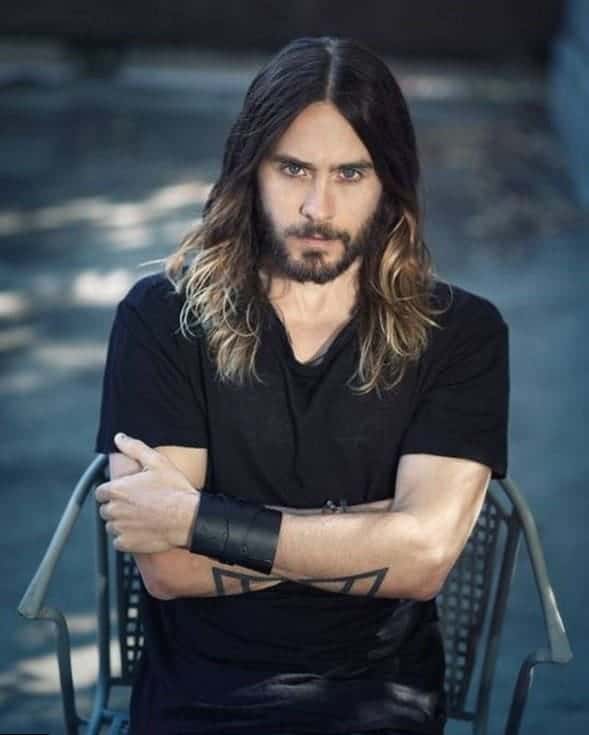 Jared Leto has had long hair for a long, long time. His name pops out whenever we thought of male actors with long hair. This look has become an idiosyncrasy, but he had to cut his hair short for playing Joker. This look suits his persona well, particularly the highlights on the ends of his hair which enhance the overall look.
3. Johnny Depp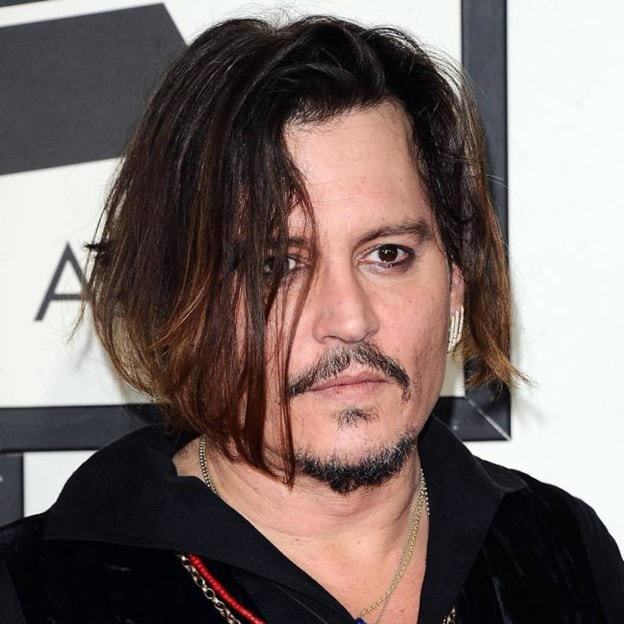 Our favorite Johnny Depp from "Pirates of the Caribbean" looks great with long hair – there's no denying that! Long hair suits him well and this easy and laidback style can be adopted by anyone out there who wants to have long hair.
Best Goatee Beard Styles Inspired by Celebrities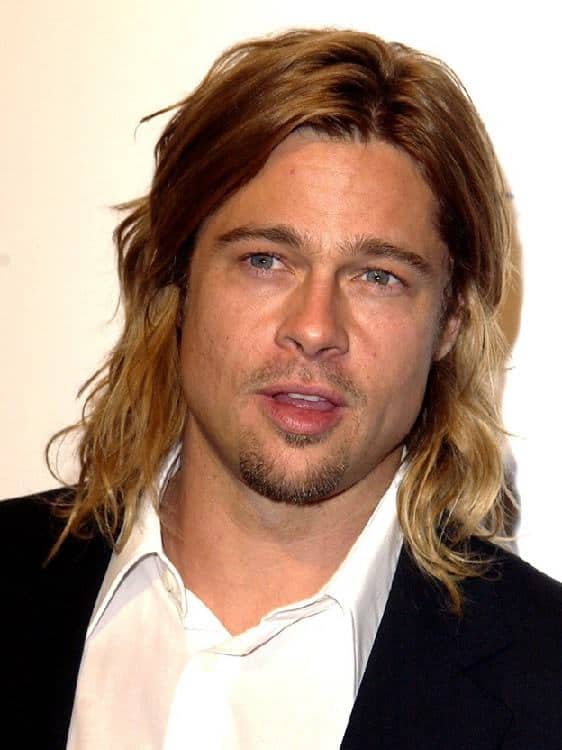 Brad Pitt is a style king when it comes to actors having long hair. This particular look needs you to put more focus on having particular highlights and lowlights in your hair. This needs some effort for proper styling too, but once you get the hang of it, you will look stylish and camera ready all the time.
5. Tom Hiddleston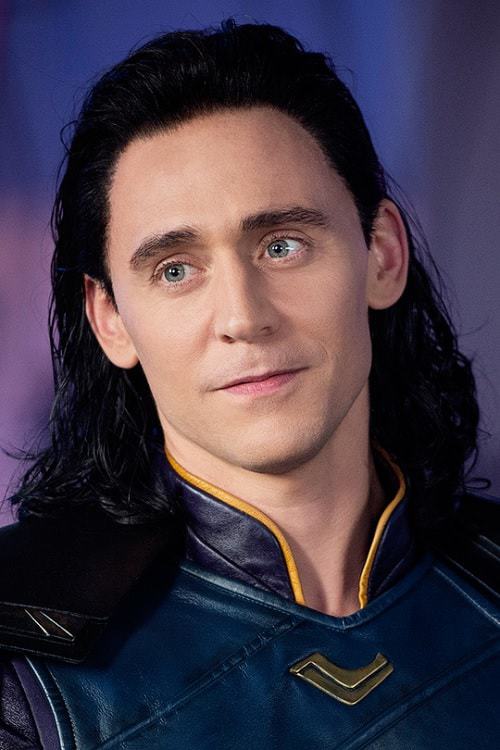 All of us love Loki for his long hair, don't we? Tom Hiddleston looks exquisite with long hair falling down in layers. His hairstyle is easy to manage and goes a long way in impressing people around him.
6. Christian Bale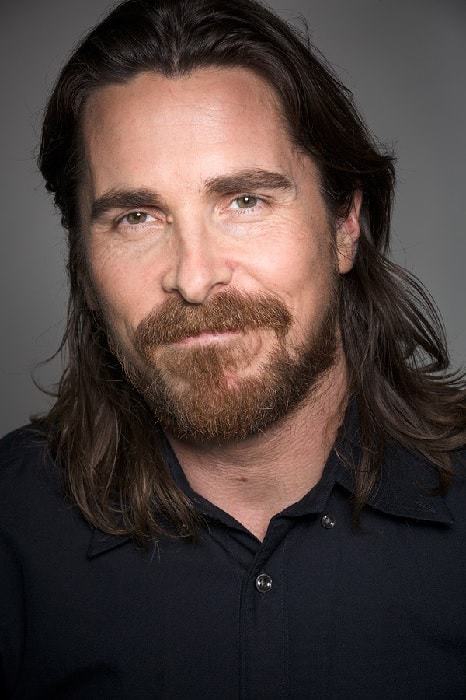 Christian Bale has been seen in many hair transformations in the past few years, but the one which really suited him was with long hair. He looked so cool with bangs that he often goes for the same look.
7. Kit Harrington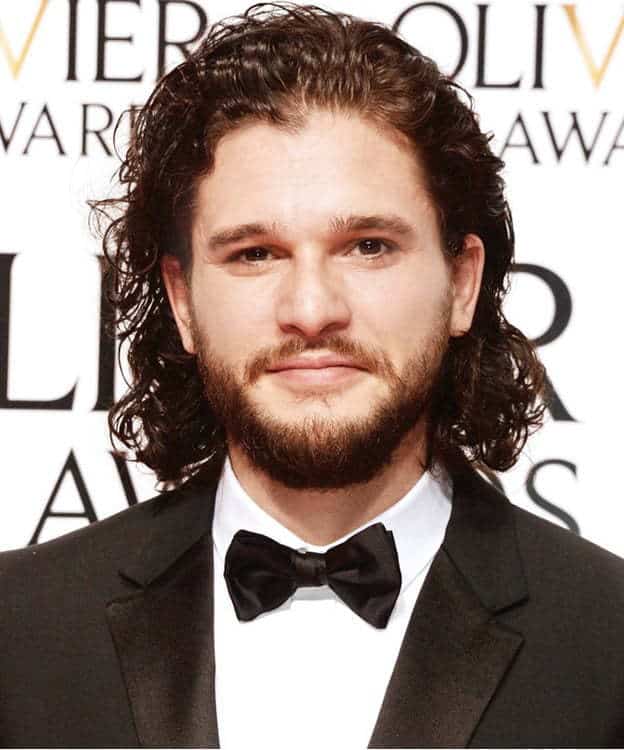 The GOT  famed actor has had long hair for such a long time that it has now become his signature look. He looks heartbreaking in this look and many people probably admire him for just his curly perm hair.
8. Daniel Radcliffe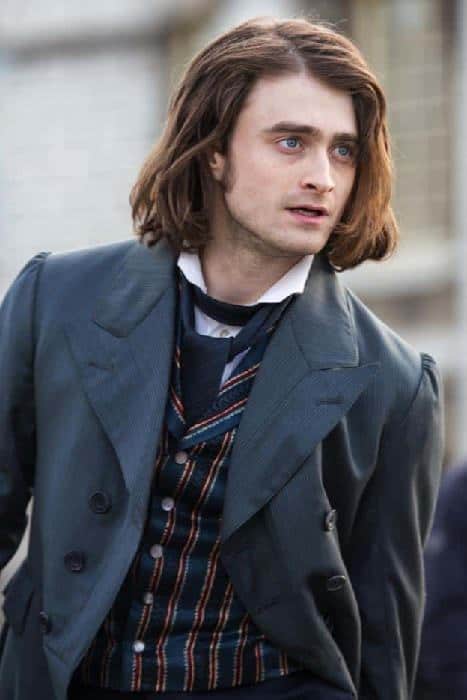 Daniel Radcliffe has been in the league of male actors with long hair on and off through the years. This time, he went for simple long bangs with sideburns, which do not only look cool on him but also give him a more intense and grown-up look, which is something we had a hard time getting used to on our Harry Potter.
9. Jason Momoa
The "Games of Thrones" star, Jason Momoa, has been popular for his long easy bangs for quite a long time. This hairstyle might make you look too intimidating or intense, so you can play the same trick that Jason did here.
Add a few blonde streaks and it will neutralize things by a long shot. Try out this look and see how people start falling for you and appreciating you.
10. Emil Hirsche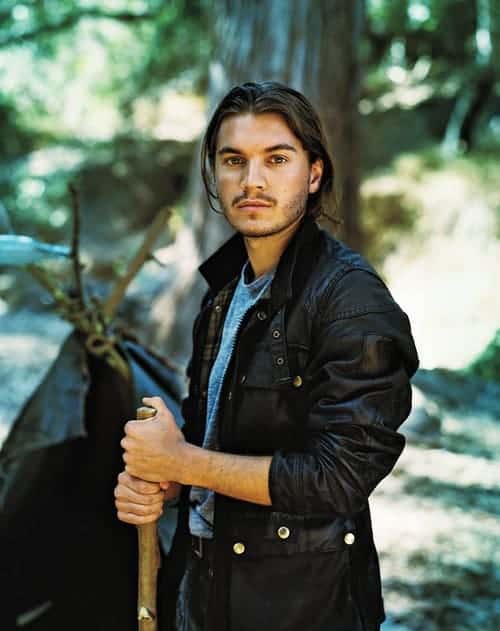 Emil Hirsche is the perfect example of guys who have long hair and still manage to look naive, young and carefree. His hair is not too long to actually border on being wild or untamed. So, you can add this subtle yet stylish length to your hair to look amazing and have fun with your hair just like these actors with long hair.
11. Sam Elliot
This stylish old actor has been seen with long hair for as long a time as anyone can remember. His long hair became so famous and well appreciated that he hasn't parted from this look even after all these years.
You can go for a style similar to him even if you do not have his customary silver hair. Just remember to condition your hair and comb it well to look as sophisticated as Sam Elliot does here.
12. Norman Reedus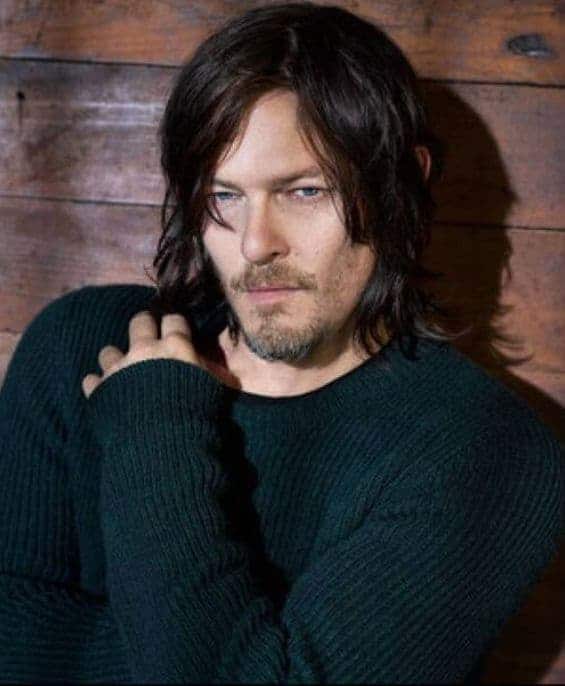 Norman Reedus has managed to pull off his look from "The Walking Dead" and he looks so cool doing this. His long shiny hair looks sleek and stylish while managing to give off the perfect laidback and ill at ease look at the same time.
His shiny and stringy hair has enabled him to distinguish himself from other actors with long hair. This look can be perfect for those who want to have long hair but do not want to give off a very messy appearance.
13. Craig Horner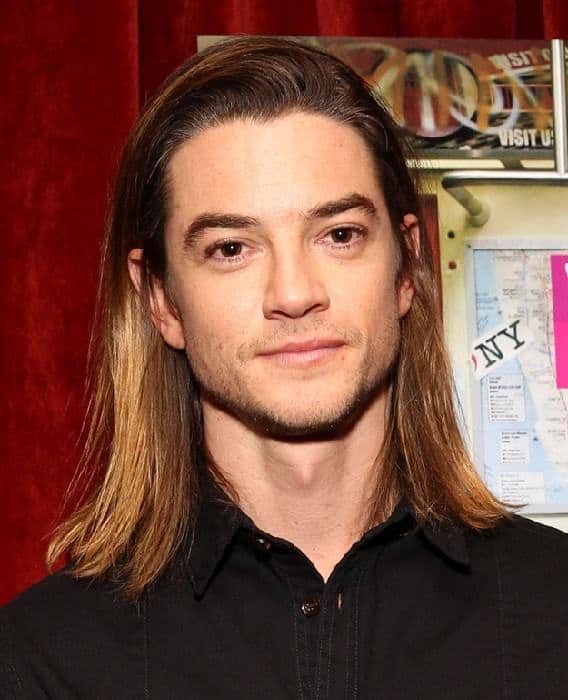 Craig Horner has amazing hair length as it is neither short not too long. His hair falls into the shorter category of long and this is why it is easier to maintain. This is a great hairstyle as it goes well with all kinds of clothing and dress codes.
You can also have your hair brushing lightly beneath your collar and become the center of attention in all gatherings just like Craig Horner does!
14. Chris Hemsworth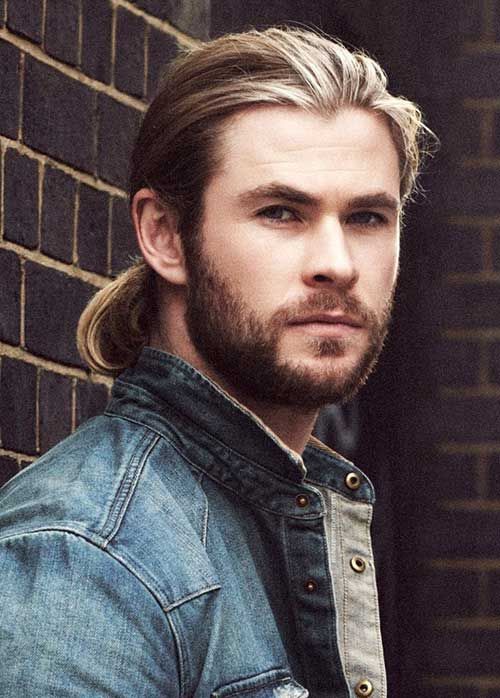 This amazing actor from Australia has owned hairstyles with long hair for such a long time that we have a hard time imagining him with short hair. The Thor star, Chris Hemsworth, keeps trying different forms and styles, but always with long hair.
The length also varies from time to time as sometimes the hair fall to the base of his neck while sometimes they cascade down to his shoulder blades.
15. Russell Brand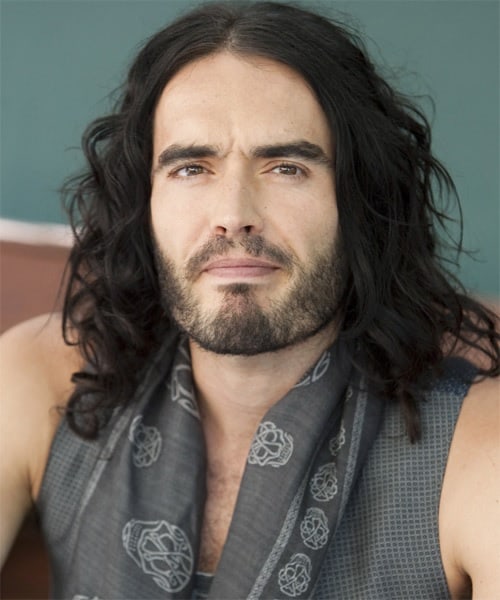 Russell Brand is a famous stand-up comedian, actor and singer from England who has rocked long hair, unlike any other male celebrity who has long hair. He has a complex hairstyle which takes practice and time to be made.
A razor is used to cut the top part while the sides and back are cut in a way that they have layers in them. He must require a lot of paste or gel to keep his hair in place every day as it is quite hard to maintain this style.
16. Charlie Hunnam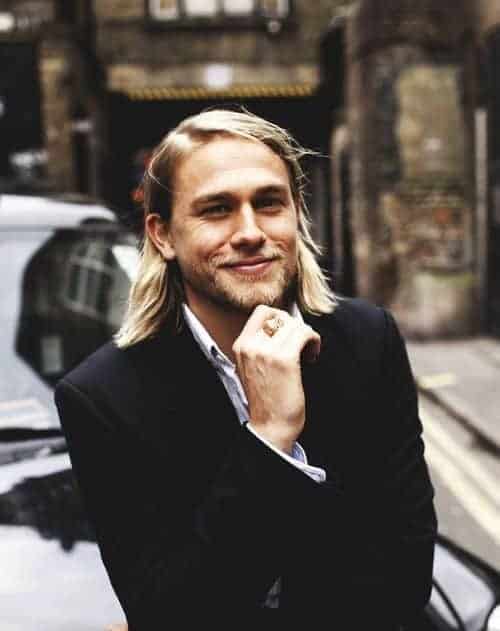 Charlie Hunnam who is Jax Teller from "Sons of Anarchy" to many of us has kept his hair long since the movie. He looks such a perfect blend of a bad boy and supermodel with his hair long that it is hard to resist having a hairstyle just like him.
What makes his look even more attractive is the fact that it can be worn to the office and to official gatherings, just the way it is and nobody would question your fashion sense.
17. Ashton Kutcher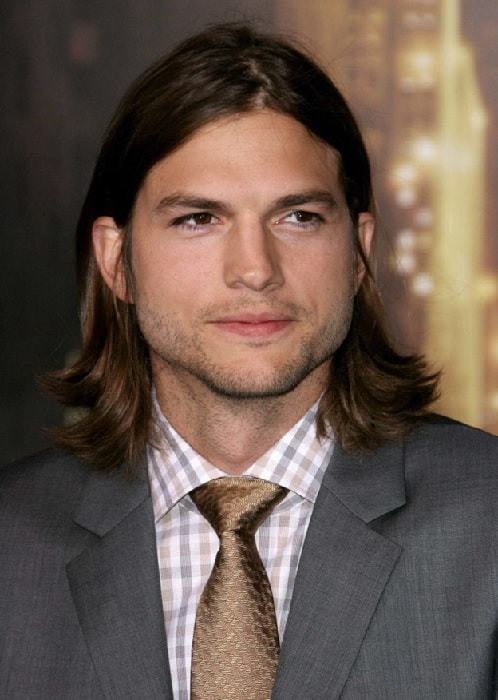 Ashton Kutcher has nailed many looks with long hair like other male actors. He has an easy to maintain and even easier to put together hairstyle. You just need to give your hair a little ironing or simply put some gel into it. This way your hair will look as cool as you are and you will not have to spend extra money at the barbers.
18. Joaquin Phoenix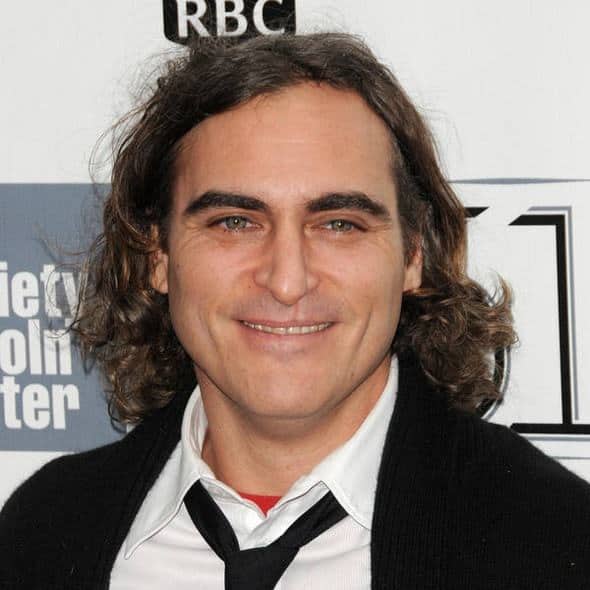 Joaquin's long hair from "I'm Not There" was an absolute stunner. He looked amazing in that look and we would love to see him sporting the same hairstyle again.
19. Austin Butler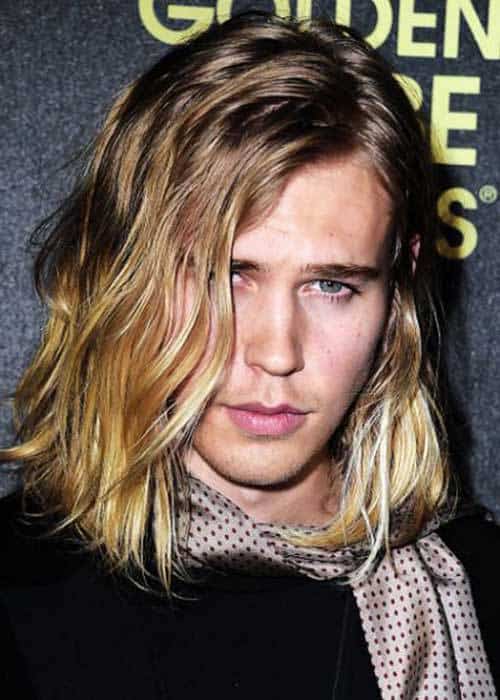 Austin has also gone for longer hair and surprised everyone with his laidback and easy persona. This hairstyle surely suits him and enhances his personality.
20. Orlando Bloom
If there is a competition among actors having long hair, Orlando Bloom can give everyone a tough time with his amazing look.