Blonde, dark brown and red are three of the trendiest hair colors you will see too often in 2020.
Whether you are planning a special occasion or just want to look fabulous for no reason at all, the time has come to check out blonde highlights on dark brown and red hair. It doesn't mean your hair has to be naturally brown or red. You can create these highlights on any hair color. Just ask your hairstylist for double highlighting.
Highlights allow you to experiment with different hair colors while avoiding frequent touch-ups. Mixing red and blonde is an amazing way to brighten up your image and it's a wonderful choice for women with light skin tones. Dark brown and blonde create a stunning contrast that can completely overhaul your image.
Beautiful Blonde Highlights to Wear With Red & Dark Brown Hair
Finding a proper color to create highlights is never an easy task. Mixing blonde, dark brown, and red hair color is a popular way to create a stunning image.
Blonde highlights on red and dark brown hair should be something every woman must discover for herself. If you have dark brown hair, you can find a darker shade of blonde to make the overall appearance more natural.
If you are a vibrant redhead, blonde highlights will make you look even more brilliant.
1. Auburn brown and honey blonde
An auburn brown and honey blonde mix is an amazing way to go about the highlights. You are keeping the dark-light contrast while making your locks look as close to natural as possible.
2. Subtle blonde and fiery red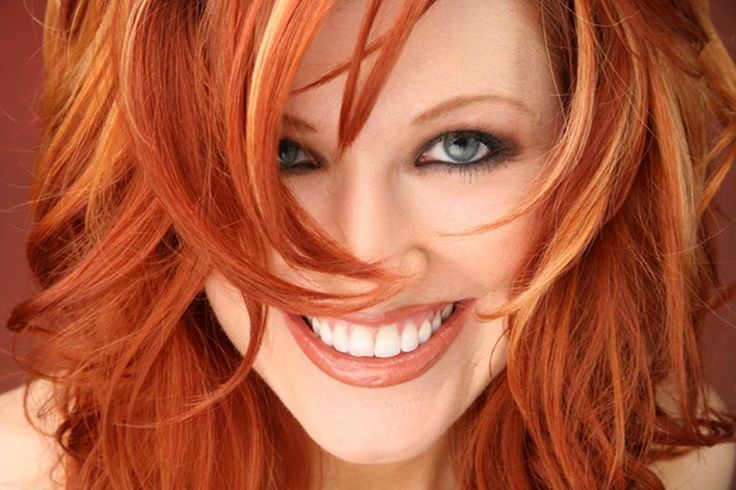 If you are a fiery redhead, there is no reason to completely change your look with highlights. Subtle partial highlights will give your hair a great makeover and add it an extra oomph.
Red Highlights on Black, Brown & Blonde Hair
3. Unusual decisions
Unusual decisions are always welcome when it comes to hair dyeing. Burgundy locks look amazing with blonde highlights on the bottom. Give them a try and you won't regret it!
4. Natural beauty
Blonde highlights on red hair will look especially amazing if you keep as close to being natural as possible. Auburn brown mixed with honey blond will give you a soft redhead image you always wanted.
5. Vibrant beauty
Contrasts are everything. Adding platinum blond highlights to dark brown hair is a bold move. You'll love the extravagant turn your style will take. Get ready for some awestruck glances.