Picking between dark hair and light hair starts with understanding your skin tone and hair type. In addition to these, several other factors come into play when choosing the right shade for your new look.
Apart from your skin tone, you also have to consider your eye color and hair texture. Keep reading to find out how the interplay of these factors can help you pick the best hair color.
Factors to Consider When Choosing Hair Color
Changing hair color isn't just for a select group of people. You too can switch up your hair color with fantastic results. But, first, you need to find the ideal hair color for your skin tone.
The following factors should influence your color choice:
Understand Your Skin Tone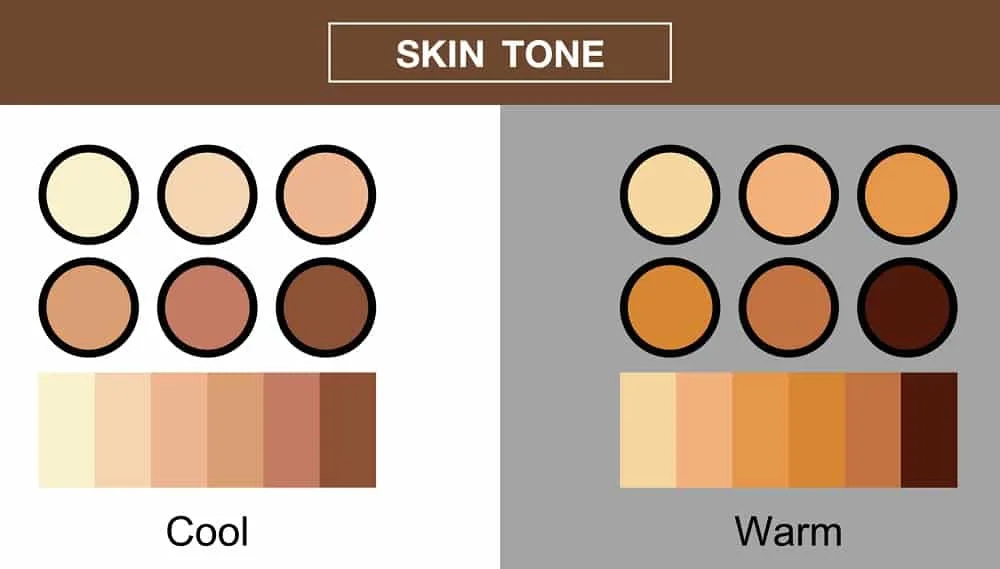 The best hair color for you will complement your skin tone. Hence, it would be best if you found your skin tone first.
To determine your skin tone, start by completely removing your makeup. Makeup distorts your natural color and makes it harder to identify your skin tone.
For Warm Tone People: Your best fit colors are brown, orange, golden brown, golden blonde, yellow, red, and creamy colors.
For Cool Tone People: Your best fit colors are red, purple, or blue.
For Neutral Skin Tone People: Dark and light hair will complement your skin perfectly.
Understand Your Eye Color
Your eye color can influence the shade of hair dye that fits. For example, if you're looking to change to a dark, fashion color, choose a shade that will make your eyes pop. Blue eyes are best emphasized with greens and blues, brown eyes are best emphasized with reds and purples, and just about every hair color works for green eyes and hazel.
Hair Texture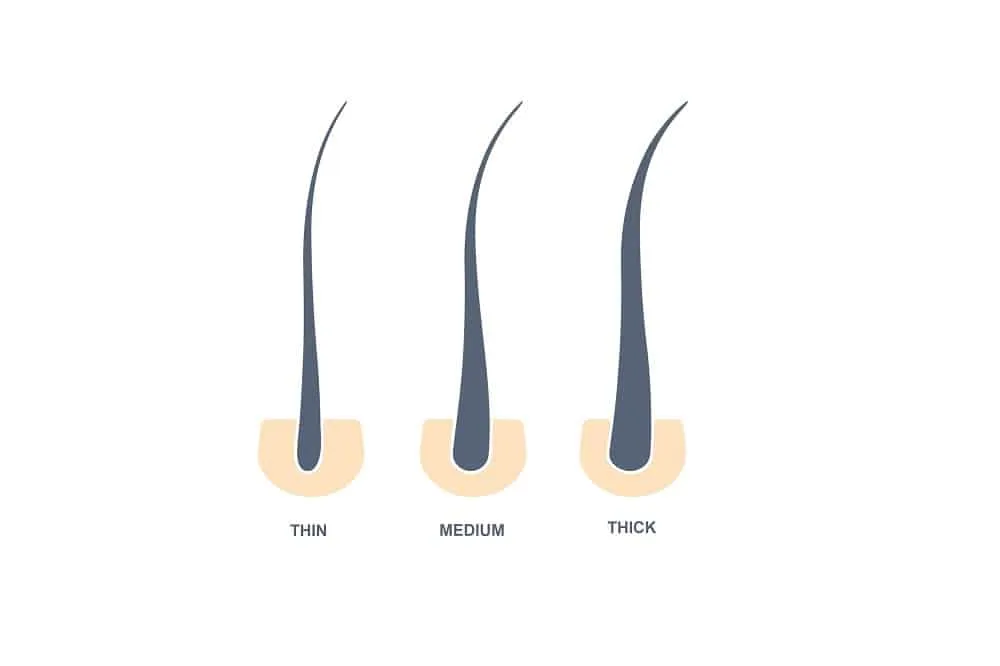 Hair texture is important because it determines how quickly your natural hair takes to the new shade. For example, thicker hair textures won't easily absorb light colors, while thinner hair do so easily.
Are You Getting a Haircut?
If you want to get a haircut and dye your hair, it's best to do the former first. When you get a haircut first, you'll spend less money overall, as you'll need less product for the hair dyeing session.
More than that, a change in your hairstyle can determine the best hair shade for you. For instance, if you get bangs, it may be best for you to do hair frosting with a lighter shade.
Why You Should Pick Dark Hair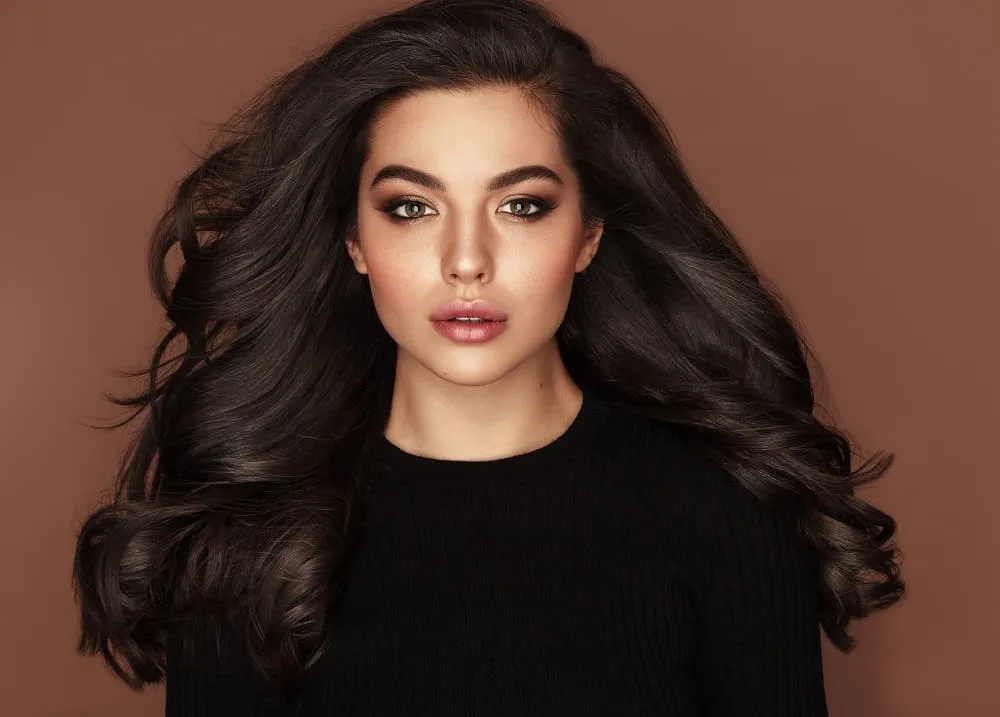 With 90% of people in the world having either a dark or brown hair color, you may want to join the party. Getting a light hair shade is cool, but several reasons should make you opt for dark hair right now.
The Fullness of Dark Hairs
Getting dark hair color gives your hair a fuller look. Your hair appears thicker and healthier, which is ideal.
Dark Hairs Shine
If you choose dark hair over light hair, you'll enjoy a more lustrous feel for your hair. On the other hand, light hair strands can be hollow in appearance; they absorb light rather than reflecting it.
Dark Hairs Make You Look Cooler
If you want to look cooler, then dark hair are for you. Dark hair are strong and bold; with the right outfit, you'll look unstoppable. Your fringes will also appear to be fuller, making a more resounding statement.
Why You Should Pick Light Hair
Depending on the following, going with the latter in the dark hair vs. light hair debate can be the right choice for you.
You Look Younger
Everyone wants to stay young. Naturally, that's impossible. But, you can delay the appearance of aging. Choosing a light hair color makes you look younger than you are.
Getting Away With Dandruff
You should care for your hair and treat dandruff. However, if there is any in your hair, it'll be hard to notice. Hence, you're saved from embarrassment till you treat it (or until you wear an all-black outfit).
Frequently Asked Questions on Dark Hair vs. Light Hair
Below are answers to common questions about picking the right hair color shade and dyeing your hair:
How can I find my skin tone?
You'll most likely fall into either warm, neutral, or cool skin tones. Here is how you can identify your specific skin tone.
● Search through specific colors. Blue and olive colors undertone cool skin tones. Yellow and gold colors undertone a warm skin tone.
● Your wrist can also give you an idea of your skin tone. Identify the various colors you see there.
● Your eyes can also tell the story of your skin tone. When there are numerous gold specks in your eyes, it's indicative of a warm skin tone. Conversely, lots of blue and green mean you have a cool skin tone.
Should I dye my hair myself or visit a stylist?
If it's your first time dyeing your hair, it's best to visit a stylist. A professional stylist will save you the trouble of finding out which color suits you best. At a professional shop, you can easily avoid allergies to products and dyeing mistakes.
What types of hair dye exist?
There are permanent, semi-permanent and demi-permanent hair colors. A major difference between these color types is the volume of peroxide present.

Semi-permanent color doesn't have peroxide; demi-permanent does, in little amounts. Permanent hair colors have peroxide.
When should I shampoo my hair after dyeing?
After dyeing your hair, wait for about 24 to 48 hours before applying shampoo. Also, you shouldn't wash your hair more than three times weekly. Though, you may increase the frequency if you have red hair color.
Final Thoughts
Switching up your hair color can make it fuller and healthier. Dyeing your hair can reflect seasonal changes, just as it can reflect how you're feeling about yourself in recent times. Either dark hair vs. light hair can change your entire outlook.
The dark hair vs. light hair debate isn't going anywhere soon. And it can be hard to pick between both shades for your next hair coloring session.
However, once you understand that both hair shades have their upsides and trade-offs, you'll make better decisions each time. Who knows? As your style changes over time, you may get both shades.
You May Also Like