Looking up to celebrities for inspiration is quite common! From glam looks to casual looks, to what accessories to flaunt – our gorgeous celebs have always shown us how to nail a look.
If you're confused between red hair vs blonde hair, look at your favorite celeb with red hair and blonde hair. Then decide for yourself which one looks better and if you wanna go for that too!
Popular Celebrities with Red Hair vs Blonde Hair
Hairstyles and hair colors are two important areas where celebrities have never failed to impress us. When it comes to hair colors, we can find several celebrities flaunting two colors that stand out – red and blonde.
You will be surprised to find that there are several actresses who have blonde hair but are actually naturally red-haired and vice versa.
The decision to color our hair often leaves us in a dilemma. We are here to make this decision easier for you. We have listed 15 celebrities who have dawned both the red hair look as well as the blonde hair look.
1. Amy Adams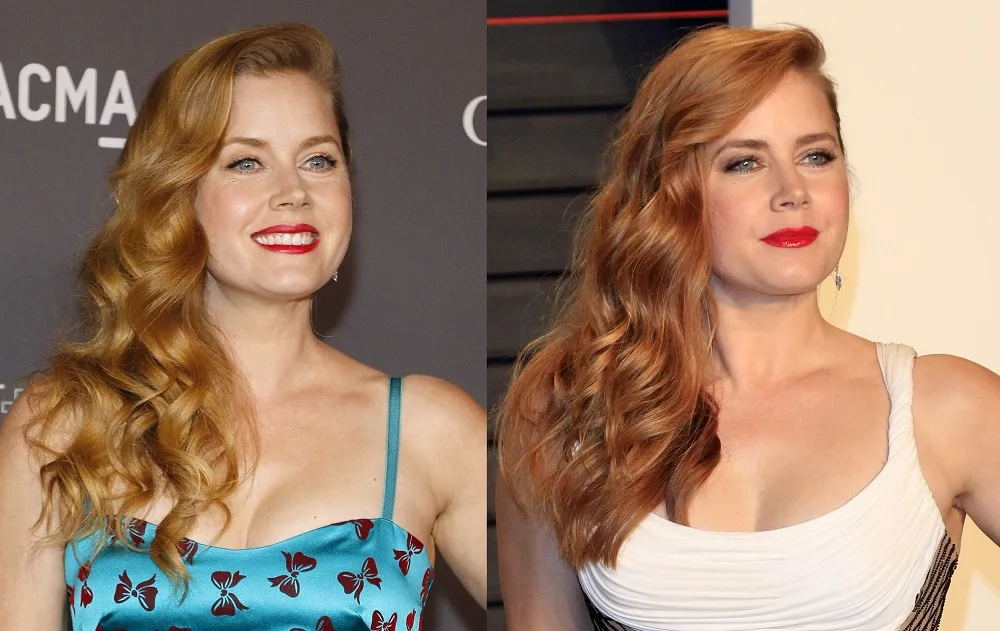 Did you know that Amy Adams is naturally blonde? However, she has been quoted saying that she is mostly identified as a redhead. We think she looks absolutely stunning – both as a blonde and as a redhead.
2. Ashlee Simpson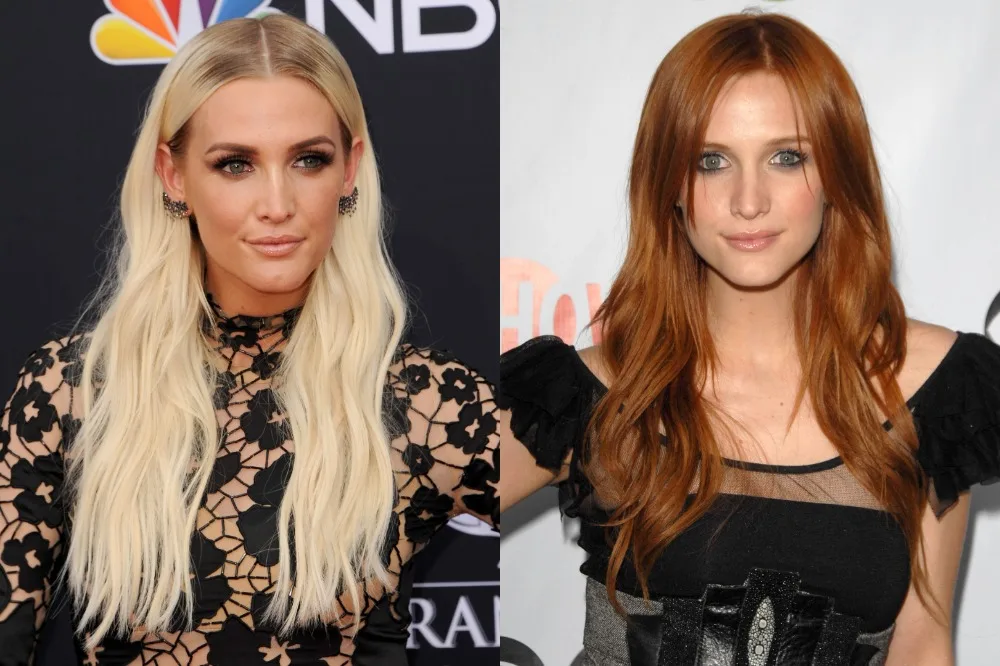 Ashlee Simpson is a perfect example of how a change of hair color and a haircut can completely transform your look. She looks absolutely elegant in her long blonde tresses while her red hair look gives off an edgy vibe.
3. Blake Lively
Blake Lively is one gorgeous celebrity who can absolutely nail any look! She simply styled blonde hair look or the dreamy red tresses – you just can't take your eyes off her. She is a great example of how one can rock both looks with ease.
4. Christina Hendricks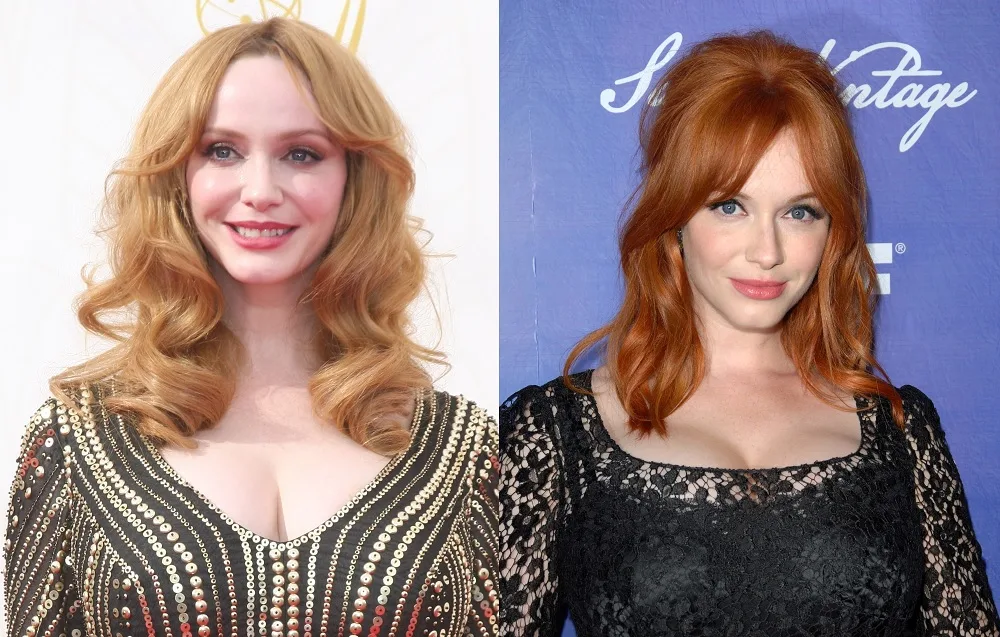 It's a toss-up on whether Christina Hendricks looks prettier in her soft, blonde hair or her red, long bob with layers and textures.
Both the colors go well with her complexion, and you can play around with different shades of red as per your complexion too.
5. Cynthia Nixon
Here are two stunning looks by Cynthia Nixon – her blonde-colored, short haircut with simple layers looks elegant and classy, whereas her red, short bob gives off a very fun vibe.
The latter would look absolutely great on all face types. Both these short hairstyles are low maintenance and will look great on women of all ages.
6. Deborah Ann Woll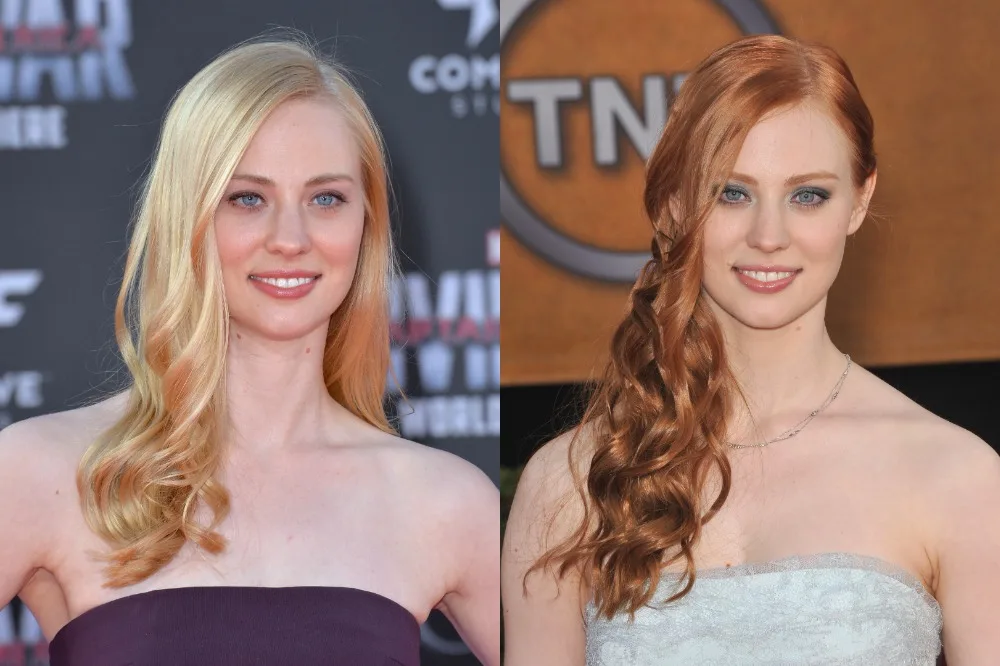 We love how Deborah has styled her hair in both looks. Although, we do think that she definitely looks more vibrant and alluring in her red layered locks.
This red celebrity hairstyle looks more suitable for her complexion too. Though she looks good with blonde shade, we are definitely leaning towards her long red tresses.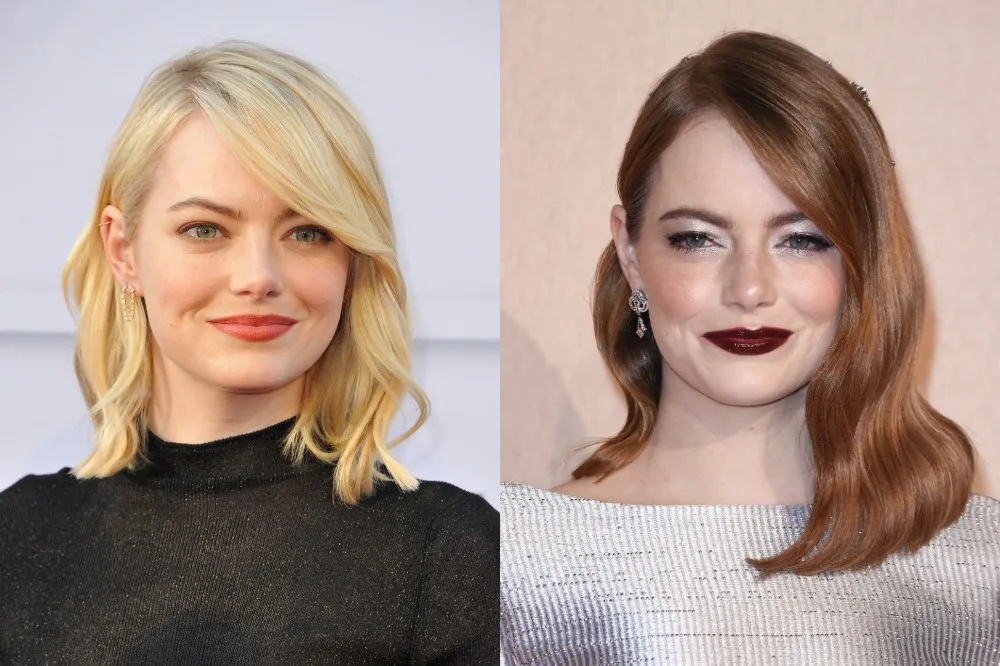 Here is another blonde celebrity who has naturally blonde hair but looks more attractive as a redhead.
We have often seen Emma Stone rocking the red hair color in various movies and looks like the crowd loves her fiery red look over her natural blonde look. Well, we definitely agree that Emma is an absolute stunner as a redhead!
8. Jennifer Morrison
Jennifer Morrison is often seen flaunting her beautiful blonde, beachy waves and we agree that this blonde look suits her much better than the dark red shade that we have seen her sporting at times. Some women can carry off the blonde look to perfection and Jennifer is a great example!
9. Julia Roberts
Is there any look that Julia Roberts cannot carry off? Whether this stunner is rocking her textured blonde tresses or rocking a simple shoulder-length, red-colored hairstyle, she is on point always.
Julia shows how women can carry off both these hair colors with just a bit of confidence and a great, winning smile.
10. Kirsten Dunst
Kirsten Dunst as a redhead doesn't seem to be really working whereas she looks absolutely fantastic in her flipped-out, wavy blonde haircut.
Looks like Kirsten falls into the category of women who are better looking as a blonde rather than in red or any other hair color.
11. Lindsay Lohan
We love Lindsay Lohan for the fact that she has always been open to experimenting with her hair color and style.
Be it long tresses, short haircuts, cute bobs, and lobs – she has done it all. She can rock any hair color and style. She looks as stunning in her long, straight blonde hairstyle as she does in the red, vintage hairstyle.
12. Nicole Kidman
We have always seen Nicole Kidman flaunting her beautiful blonde hair in different hairstyles – be it straight, curly or wavy.
Though she looks elegant and charming in blonde locks, we think her red hair is more attention-grabbing! The red color against her porcelain complexion definitely transforms her looks.
13. Rachel McAdams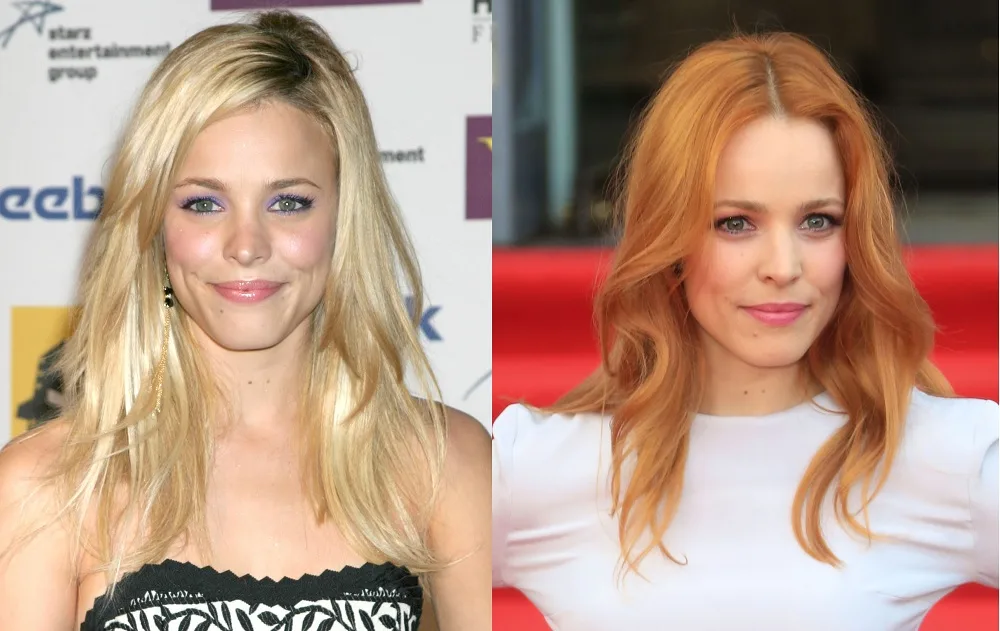 There is no second thought about the fact that our vote for Rachel McAdams goes to her beautiful red hair.
Looking at Rachel's blonde and red-colored looks, there is no doubt that dyeing her hair red has completely transformed her look which we absolutely love!
14. Scarlett Johansson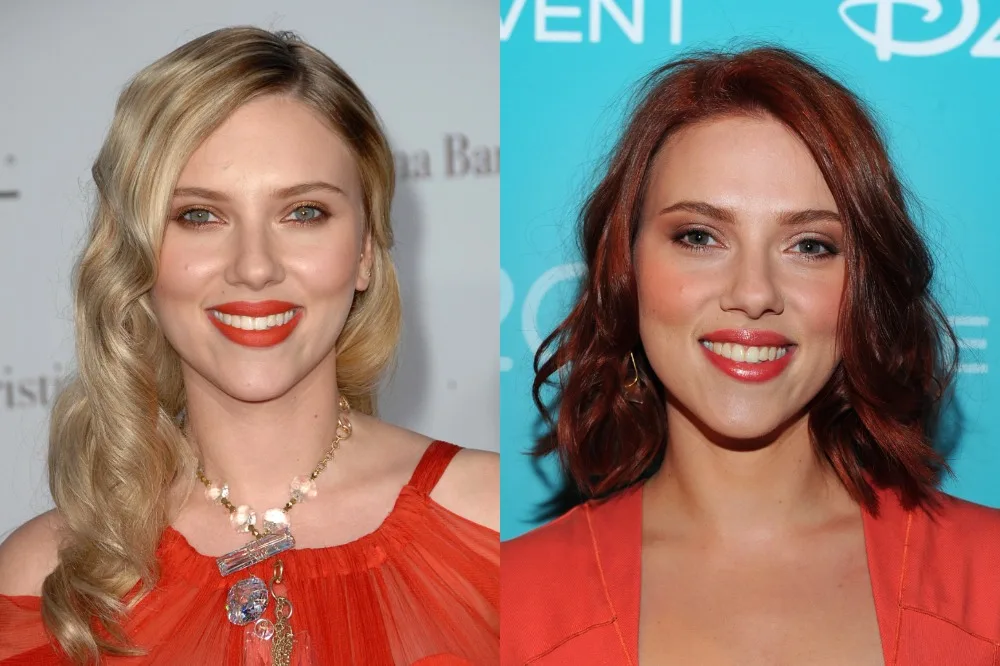 Scarlett Johansson has got the perfect shade of red which goes really well with her striking complexion. Though she looks good in her blonde look as well, we cannot take our eyes off her fun and easy-to-maintain red-colored, short bob.
15. Sophie Turner
We had always seen Sophie Turner looking drop-dead gorgeous in her blonde tresses but during the shoot of 'Game of Thrones', she had to dye her hair red.
Looks like it worked wonders for her because the crowd fell completely in love with her fiery red locks! She has also been quoted saying that having red hair makes her feel empowered.
So, there you have it – famous redhead celebrities vs. blonde celebs! We are sure that looking at these celebrities and their blond and red hair colors has definitely inspired you to book your next salon appointment as soon as possible. No matter what hair color you choose, just flaunt it with a smile and confidence!
Trending Topics