A good hairstyle will create the best first impression anyone can have on you. And, what impact will a bad hairstyle have on your image?
It is essential to put time and effort into styling our hair. Were you an unfortunate one to have gotten yourself a bad hairstyle?
Here in this article, we will take a look at the 45 ugly hairstyles. So, sit tight and don't make the same mistake as these people did.
Some Really Bad Hairstyles
We all know that having a bad haircut can make us feel like crap. If you're like me, you probably change your hairstyle a lot. But sometimes, I'll try something that doesn't quite work out, and end up with a bad hairstyle.
In this blog post, I've collected some of the worst hairstyle disasters you can think of. Hopefully, this will help you avoid making the same mistakes and looking ugly as these men and women look!
1. Bald Head with a Ponytail
In this hairstyle, we see that the man has a bald and shaven head with a ponytail of frizzled hair. Most men who are going bald tend to try different hairstyles with the already reducing hairline they have. The pony is long and frizzled and not maintained properly.
This hairstyle is a classic example of what not to do when you have a receding hairline. The hairstyle would definitely not look good when you are going out. So save yourself from the embarrassment and think twice before you go to your stylist.
2. The Leopard Hairstyle
The hairstyle would definitely take a minute or two for understanding. We are back to bad hairstyling courtesy of voluminous hair. One cannot think of why the woman would choose this hairstyle if not to stand out from the crowd. And that she would have succeeded in.
With the leopard print style and a huge mound of voluminous hair, this is just unnecessary hairstyling, to say the least.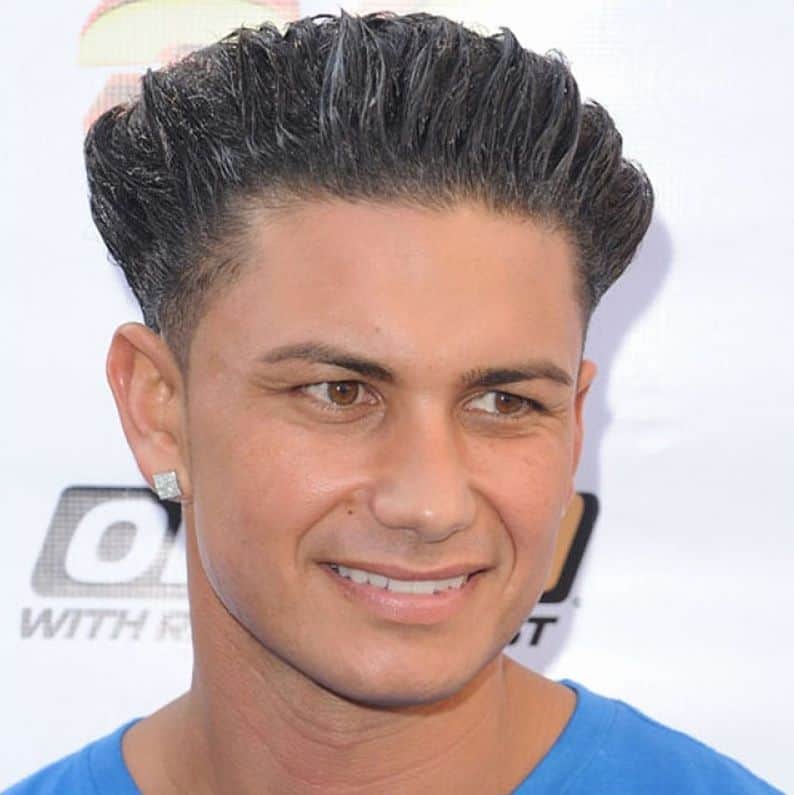 The man has gone for an undercut with a light fade near the ears. He has applied an unnecessary amount of wax and has combed it without partitioning or style.
People these days tend to go crazy over hair products after seeing the advertisements. If not for the two scoops of hair wax in his hair, maybe his hairstyle could have been saved with a decent partitioning and combing. The hairstyle doesn't only come in a bad hairstyle category but it is something that has teenage written all over it.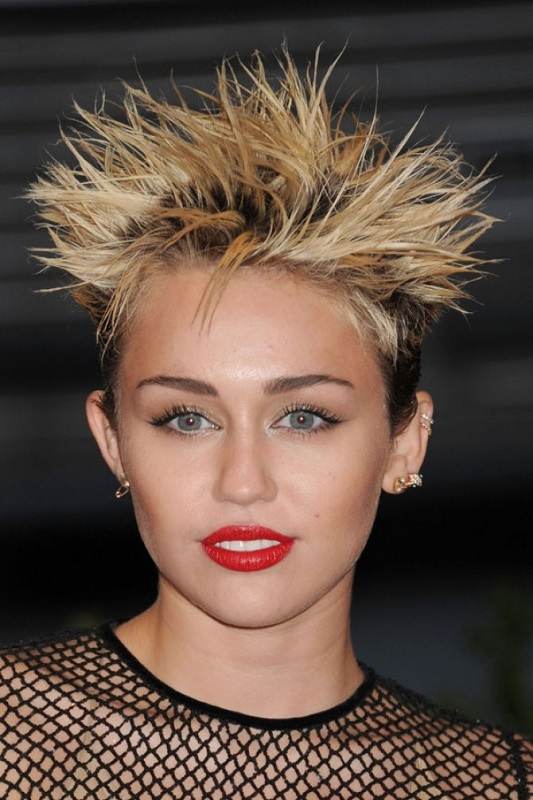 The woman is sporting a spiked hairdo with an undercut. Now when you see the title, it is easy to mistake it to be a men's hairstyle, but not in this case. A pixie cut or a bob cut will make women look elegant and edgy, or cute in some cases.
The spiked hairdo makes it a bad hair day style. It does not go well with the look and stands out in a weird way. A simple side partitioning and a neatly combed look would have made it classier.
5. Colored Braids on a Bald Head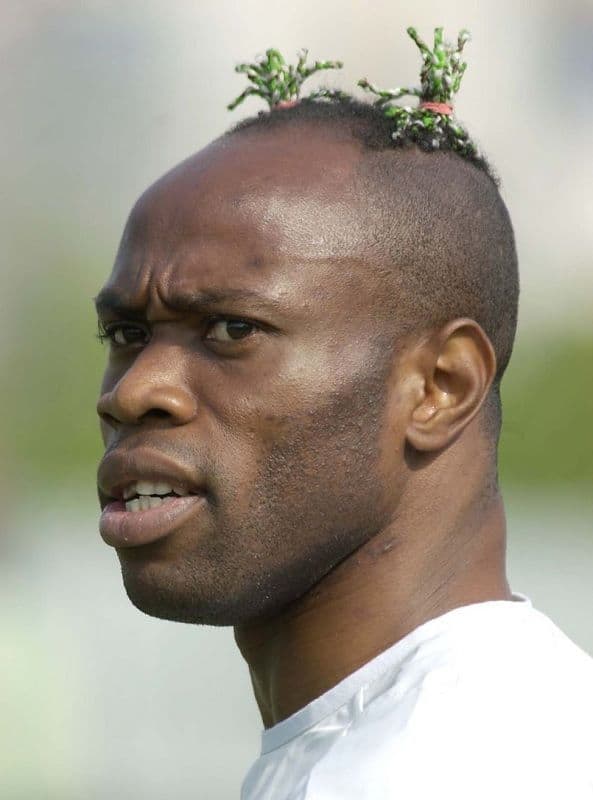 At times we make decisions that are impulsive, the hairstyle is definitely something that will haunt you. We see that the man has attempted to stand out. He does but in a very bad light. The haircut would make you a laughing stock when you go out in public.
So, ensure you think twice before going for this terrible hairstyle. A clean-shaven or trimmed hair would have been sufficed.
The woman is sporting long blond hair with bursts of different colors in uneven patterns. Coloring has the power to make a good hairstyle into a bad hairstyle for girls.
And that seems to be the case here. The hairstyle would have looked decent without any coloring itself. The bursts of green, black and blue stripes make it awkward to look at. Just plan blonde hair would have done the job.
7. Hexagonal Shaped Trim
The hairstyle has short trimmed hair with hexagonally shaped partitions. Come the football season, every fan tries different creative ways to showcase their fandom. This bad boy hairstyle could easily be mistaken for a fanboy act.
Whilst the short trimmed might have suited the man well, but it is just spoilt with the partitions. Just a few lines on the sides could have given him a classy yet edgy haircut. The only thing which seems to be missing is a brand name.
8. Mohawk Gone Wrong
The hairstyle would surely fall into the category of the most disastrous hairstyles of all time. Think twice before you tell your stylist to leave you with a pony and long straightened hair up top. That too in pink.
This is a result of very bad hairstyling even for a punk couture fashion brand walk.
9. Ugly Messy Hairstyle
The hair on the sides has been straightened, with a frizzy funk on the back and a messy crown on the top. We are not sure what this man was trying to do unless doing the hairstyle for a photoshoot on bad hairstyles.
The sides have been straightened and made to stick to the skin. The frizzy funk on the back and the messy crown hair on the top just makes things worse.
10. Multiple Braided Pigtails
The hairstyle sports multiple braided ponytails with partitioning in the center. This is an example of pure bad hairstyling. The choice of center partitioning along with the multiple braided ponytails gives off a very bad image. And the uneven beard makes things worse. It goes without saying, long braids on a heavy face are a big no!
11. Messy Mullet
A mullet has a time and a place, but this women's version is all wrong. The messy short pieces look like her hair was cut by a lawn mower, not a professional.
12. Hacked Mullet
When a mullet is done right, it doesn't look like this. The messy choppy cut up top and the black under color with blonde top emphasize an ugly stringy body.
13. Overly Textured Top
The waves and curls in this hairstyle would normally be a good thing, but they end up looking like a wig because they're so over the top. They look hideous with the straightened bottom half of the hair.
14. Uneven Layers
Instead of spiked texture being cool and edgy, it only looks like a nasty cowlick. The short uneven layers make hair thin and a little crazy looking, while the back is limp with no shape.
15. Mohawk Lizard
Ordinarily a mohawk would be punk and awesome, but the weird undercut sides shaping it into a reptile mess the whole thing up. To fix it, the sides should be evenly faded, not unevenly colored.
16. Frizzy and Orange
We're not saying ginger hair is a bad thing. We're saying a decent haircut is necessary. This ugly frizz ball mess has no cohesive shape and is uneven all over. Bedhead is fine, but you have to style it that way, not just roll out of bed.
17. Bald with Rattail
Either have hair or go bald, don't do both! Older men should look respectable and professional, not ridiculous. A bald head would be fine if it wasn't for the wimpy braided rattail at the bottom.
18. Patchy Fade
Again, another example of a cool mohawk ruined by a bad fade job. No matter what kind of fade you choose, it needs to be uniform or have a defined design, not be patchy and make people wonder what they're looking at.
19. Under Dye Job
Peekaboo hair coloring is fine for adding color to your mane, but this under dye job is all wrong. A straight front with a messy curly texture in the back fails. Stick with one hair texture at a time and use highlights throughout instead of just under bangs.
20. Bad Bangs
We all remember the infamous unattractive bowl cuts from the 90s, so we should also all remember that it's one haircut to avoid in every way. Baby bangs would be a better alternative to these bowl cut bangs on long hair.
21. Stuck Up Hair
We're all about texture in a women's pixie cut, but the thick spiked texture seen here is a little odd. It ends up taking on the appearance of overgrown grass, rather than being an edgy punk touch.
22. Outdated Mullet
There's a right way and a wrong way to cut a short women's mullet, and this frizzy version falls in the 'wrong' category. Texture up top is too poofy and thin. Hair should be grown out, not thinned and trimmed.
23. Faux Hawk Fail
We love a fierce women's faux hawk, but this one is weirdly piled all at the front of the head. Unfortunately, the horn-like shape distracts from the pretty dark blue coloring.
24. Half Bald
'Off balance' is one way to describe this half shaved hairstyle. We're all for choosing fades to give hair an edge, but perhaps consider a bald undercut instead, so you at least have the option of covering it up.
25. Tiny Dip Dyed Bangs
From the insanely thinned out mullet to the bad color job on minimally dip dyed bangs, we can't pick just one wrong thing here. Your hairstyle should have elements that work together, not clash.
26. Messed Up Mohawk
Unless you lost a bet, we shouldn't ever catch you sporting this ugly of a reverse mohawk. The right stylist won't let you leave the salon with odd triangular cut outs at the sides.
27. Bald Spotlight
For men who have a bald spot, the absolute worst haircut choice would be this odd and ugly bowl cut with an undercut. It literally spotlights the bald area and badly emphasizes a round head shape.
28. Scary Skullet
Ugly and botched aren't the only words out there to describe this severely unattractive skullet. Ordinarily we'd give props for the taper fade and long hair, but the weird bald spot at the top looks like an egg buried in a nest.
29. Weird Hair Parting
We'll be the first to tell you we love locs on a Black man. But the weird parting in the middle of the hair distracts from what could've been a cool hairstyle.
30. Rat Imprint
Remember when rat tails were popular in the 90s? Well if they were ever going to make a comeback, this ugly hairstyle would not be the way. The rat tail might be fine to try temporarily, but definitely skip the ugly rat imprint.
31. Bad Wedding Hairstyle
We don't need to say that you already will be the star of your own wedding since you're the one wearing the white dress. But a hairstyle like this, bride or bridesmaid, is just too full of volume. Wear this look and everyone will be more distracted by your hairstyle than the vows!
32. All Mixed Up
If your goal is a hairstyle that goes in all the wrong directions, this will do it. But it's a bad hairstyle for anyone who doesn't want to make the wrong statement. Pick just one direction for the hair to spike in and you're good to go.
33. Long Lumpy Braid
Instead of being glamorous, this long braid looks more like a snake curling over your shoulder! Forget the long extensions and keep it shorter for less lumpiness.
34. No Prom For You
Please promise us you won't step out of the house in this bad prom hairstyle! By all means, tease the hair for texture and volume. But don't roll it up into what looks like a rat's nest.
35. Not Office-Friendly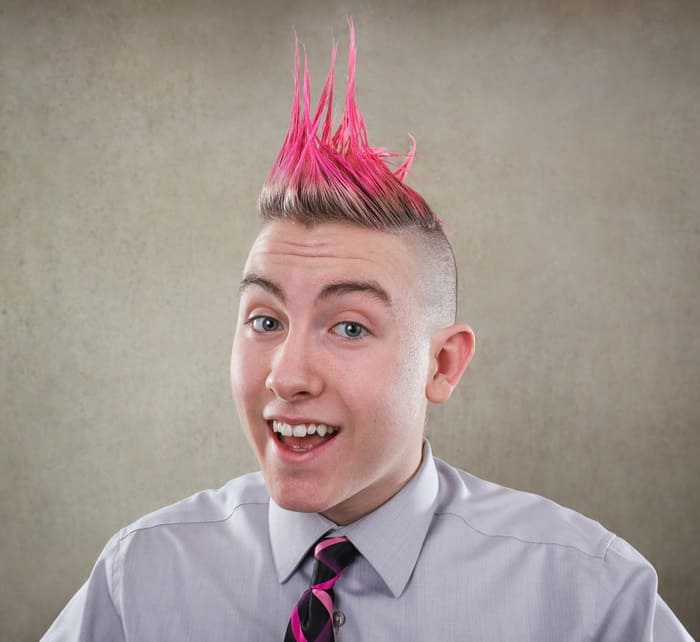 If you want to keep your job, avoid wearing this bad hairstyle. The long pink spikes are not office-friendly and better suited as a Halloween costume or at least a job where you are encouraged to express yourself through hairstyles – like at the salon!
36. Undercut with White Crown Braid
The man is sporting an undercut with braided hair in silver color. The choice of bad hair day hairstyling would not have been acceptable even if it was for a fairytale competition. The braided hair wrapped around the head acts as an instant turn off.
The uneven beard and mustache, or the lack thereof give it a very unattractive look. A clean-shaven look with an undercut could have been classy, but it is not to be in this case.
37. Shaven Head with Fringes
The disastrous hairstyle looks like an impulsive decision on a hungover night. What not to do: Unless it was a photograph taken in the middle of a hair shaving session, we're not sure what the intention behind this bad hairstyle was.
By the looks of it, the man has shaved the rest of the hair on his head. Our suggestion, just shave the rest of the hair too. We leave it to your imagination as to what the consequences would be when you go out with this one.
In this hairstyle, we see curly hair being braided into a long pony and having shaved sides. The curly hair leading on to a straightened ponytail gives off a weird image. The hairstyle could have definitely done without the braided ponytail.
And the sides could have had a faded off look instead of a clean-shaven look. It's okay if you're Shia LaBeouf, but still, don't do it.
39. Voluminous Top Hairdo
This definitely dates back to the 1980s where women used to have these bold yet 'too-much' hairdos. Elegance is the beauty for a woman. The Mullet hairstyle is nothing close to elegant.
The voluminous top standing out in an awkward manner is a turnoff. The woman would have looked much more elegant with plain open hair, minus the volume.
40. Crimped Long Hair
The women style brown long hair that is crimped. The hairstyle would have looked much classier with straight hair. Even if the hairstyle is for a fashion show, it would surely fall under the category of a bad hairstyle.
41. The Braided Porcupine Look
The woman is sporting a short hairdo, with multiple buns of braided hair. Punk hairstyles are on the rise of popularity. But they can be made presentable with some subtlety. This bad hairstyle on the woman is giving a look of a wannabe. There are many ways to become a rock star, and this is definitely not one of them.
42. Blonde Hair with Multiple Colored Braids
The woman has blonde colored hair with multiple braids. This Caribbean beach-inspired hairstyle goes onto become a turn-off. It has a lot going on with all those multiple braids and the odd strands of blue and purple color. This bad girl hairstyle could have been saved with straightened hair. The beads just make it worse.
43. Frizzy Curly Hair
The woman is sporting a voluminous look with blonde curly hair. Small mistakes can lead you to have a bad hairstyle. And the mistake here seems to be the overdoing of hair.
With a better presentation, a more toned down hairstyle, the woman's party look might have been completed. Subtlety could have made the blonde a bond. The tinge of brown just makes the look a complete fail.
44. Purple-colored Mohawk
The woman is sporting a purple color Mohawk. Mohawks have off late come into fashion, but there is a catch here. They are in trend in the men's fashion industry. Here we see a woman trying to pull off a Mohawk which is combed right back on top.
What makes it bad hairdo is the color of choice. The purple color stands out in all the wrong ways and could have been done without, both on the lips and the hair.
45. Ponytailed Hair with Bangs on a Shaved Head
We all can say this is a teenage decision gone horribly wrong. The woman is trying to pull off a ponytailed hair with bangs on a shaved head.
We are not sure what the woman is trying to pull off here. This is simply bad hairstyling and bad judgment.
The hairstyle would have been simple if not for the shaving off in the middle of the head. It spoils the whole look. At this point, the only salvation is to shave off the rest of the head too.
Well, this was our list of the bad or even worst hairstyles that one can get. We can say some of the hairstyles would have been an impulsive decision. But for the rest where people have voluntarily gone for cut, there are no words to describe it. All we can say, before telling the stylist about the cut, just take their suggestion as well. 5 minutes spent extra on hairstyling would save you from months and months of embarrassment.