Are you getting tired of your old hair color? Balayage is a technique that will definitely breathe new life into your light brown hair.
It's a French hair coloring procedure that became popular in the 1970s. The hair color is swept by hand over small triangle sections of hair on a foil.
Let's be honest, both highlights and ombre are dying out, while balayage is getting more popular by the day. You can see celebrities that have chosen balayage for their light brown hair everywhere; on red carpets, runways, and on prestigious galas.
Modern Light Brown Balayage Hair
Softer and more natural balayage looks go amazingly well with lighter shades of brown hair. Doing balayage is the easiest way to make the hair color to appear more natural. This style will require very little maintenance. So, you don't have to worry, nobody will be able to see your regrowth line.
Since it's so low maintenance, it doesn't require constant visits to the salon for a retouch. That's why your hair will remain healthy.
Here is our list of the trendiest balayage on light brown hair color ideas you can try.
1. Short Light Brown Balayage
Not all hair needs a full overhaul to show off light brown tones. Incorporate this lighter color into your dark hair by lightening just a few portions of the ends of hair. Add an intermediate hue for depth.
2. Beachy Light Brown Balayage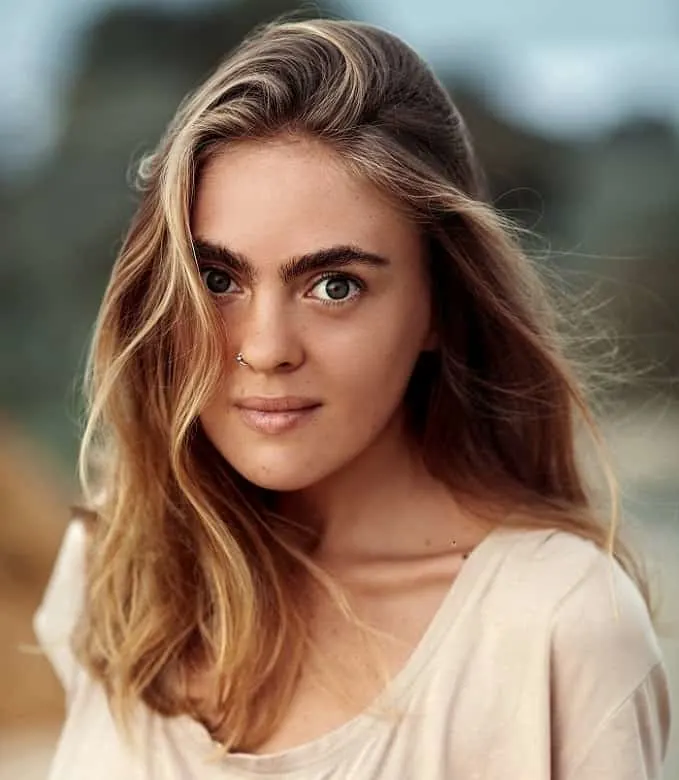 It's easy to create a sunny, beachy look with brown tones. The balayage technique allows you to use a sandy brown as your base and bring out lighter hues where they matter most and fit naturally. The lightest highlights should surround your face for a brightening effect.
3. Subtle Ombre Balayage
Ombre is ideal for babes who like working with a little root growth. The bulk of this hair is lighter than the top portion of the head. Done right, it will grow out well and keep you from heading to the salon as frequently as regular dye jobs require.
4. Light Brown Balayage For Long Hair
Balayage is gorgeous on even the shortest of hair, but showing it off is easier on long tresses. Your stylist should create ribbons of lighter color at the top of the head and paint them more heavily onto the bottom portion of the hair.
5. Light Brown Balayage for Black Hair
The balayage technique makes it possible to keep your hair black and add light brown color to suit your needs. The key is creating a soft blend as you transition from dark roots to rich, lighter color. Hydrate hair well for maximum shine.
6. Vivid Streaks
Recall those good old days by coupling 90's chunky highlights with a modern balayage on your light brown hair. The key lies in placing the lighter shade in perfect symmetry near the roots and blending it along the length reaching the tips. Eye-catching isn't it?
7. Soft Gradient
Dark roots are not a problem anymore and are considered chic these days. Ladies looking for a low-maintenance and inexpensive option can consider lightening their dark mane into a golden brown tinge midway to the ends. Remember to merge the two shades perfectly together avoiding an unnatural look.
8. Natural Appeal
Love your light brown tresses but still want to spice them up a bit? Choose a shade that is a tone or two lighter than the natural base color and work it into the hair creating a seamless gradient. Take a step ahead and incorporate light blonde babylights. You won't regret it!
9. Golden Brown Curls
Show off those precious curls with utmost confidence by dying them caramel brown that turns toffee blonde near the tips. Lighten some strands at the front to frame the face adding an instant glow to it and finish off the look with soft layers.
10. Perfect Blend
Ladies with long tresses can take them to another dimension by hand painting the strands with warm tones of brown and blonde and blending them together perfectly. Those who don't want to visit the salon soon can experiment with this style as the emerging dark roots add up to the look.
11. Bronde Beauty
This light brown balayage hairstyle is sure to grab the attention of many. It is defined by non-uniform sweeps of light blonde on a dark base that concentrate down the tips resulting in a bronde sun-kissed mane. Top off the look with loose waves. Simply wow!
12. Long Layers
A balayage is all about adding V-shaped strokes on the head without using foils. This sandy blonde hair shade is ideal to lighten dark tresses giving them some depth. Top off the look with face-framing layers and keep the hair simply straight or add curls.
13. Just a Hint
Keep it low-key and soft by dying the head dark brown, if not natural, and adding streaks of light golden brown midway to the ends resulting in a barely-there ombre effect. Recreate the look on a wavy lob and get ready to drop some jaws!
14. Light Brown Balayage For Thick Hair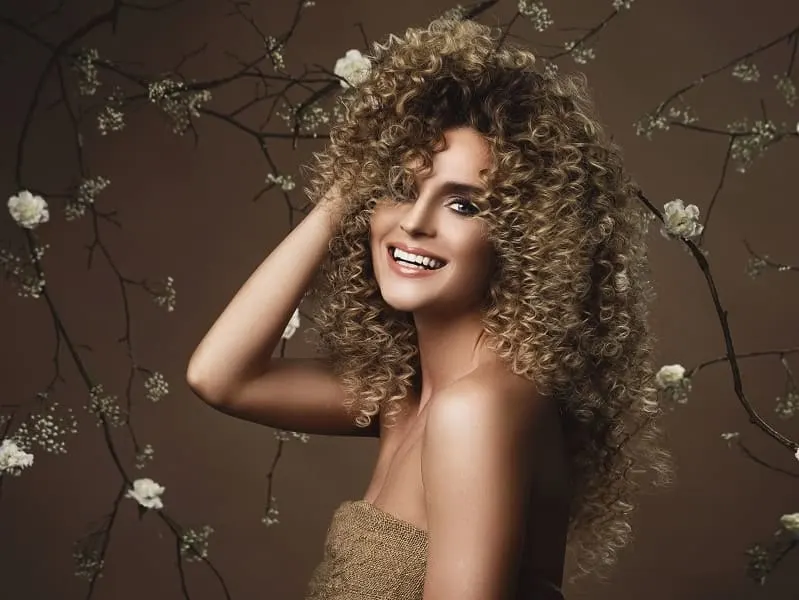 To keep from feeling bulky, thick hair often needs the dimensional effect that balayage creates. Whether your hair is straight or beautifully curly, as seen here, this depth creates a feeling of movement on light brown hair.
15. Light Chestnut Brown Balayage
If your hair looks best in warm brown tones like chestnut, then this look may be for you. Use balayage to bring out light tones on the top of the hair where light hits naturally. A fishtail braid is not necessary, but it's a great detail for showing off dimensional highlights.
16. Bob With Balayage Light Brown Hairstyle
The short hair balayage plus light brown hair looks amazing. It's great for younger women because it looks seamless and playful. If you're a fan of messy hairstyles, then an asymmetrical haircut will complete this whole style. Achieving a perfect balayage hair color on a short bob is a little bit harder, but if you choose a well-trained hairstylist your hair will look flawless.
Best Red Balayage Hairstyles We Love
17. Focus On The Tips
Maybe you're not so sure about this light brown balayage trend. Then you can do balayage only on the tips of the hair. It creates a beautiful subtle look and if you change your mind about it's easy to get rid of it. Since the roots of your short hair are light brown don't worry about it being too extreme. Your hair will look naturally sun-kissed.
18. Straight hair
While simple straight light brown hair is becoming less and less popular these days, balayage adds a twist to it. It's more suitable for work because it doesn't look as messy as a classic balayage on curly hair. Blow drying the hair inwards creates a classy put together look which is perfect for older women as well. Make sure you choose an experienced hairstylist because mistakes are usually more visible on straight hair.
Caramel Balayage Hair Color Trends
19. Silver Balayage + Light Brown Mix Shade
Why limit yourself to blonde and brown combinations? Show off your rebellious side by doing a silver balayage to your light brown hair. The silver color will compliment your light brown roots really well, so it's okay if they're visible. Silver balayage is perfect for those cold winter days. You can wear it with both curly and straight, blow-dried hair.
Difference Between Balayage & Ombre
20. Layers everywhere
The easiest way to add a new dimension to long layered hair is by choosing balayage hair color. This balayage light brown hair is for those women who lust for volume. This glamorous playful look is a must-have this year. The messier the better is a rule you should follow for a perfect balayage on your gorgeous light brown hair.
Modern Light Brown Highlights for Brown Hair
As you can see, balayage can be easily applied to any hairstyle you have chosen. Light brown balayage hair is a perfect base for balayage because it creates a seamless look that we all want.