Medium hairstyles are an excellent choice for square faces since they can soften and balance the angular features of a chiseled jawline and high cheekbones. However, these faces may appear harsh or angular at times because of the 1:1 proportion of their length and width.
No need to worry! Women with square faces look exceptionally flattering when paired with the right shoulder-length hairstyles. And by 'right' we mean the ones that soften those sharp corners and balance out the proportions to make an otherwise box-like face appear longer and smarter.
Ideal Medium Hairstyles for Square-Shaped Faces
Shoulder-grazing hairstyles can elongate square faces taking away the attention from a powerful jawline. Below we have listed some gorgeous medium hairstyles for women with square faces.
1. Curly Lob with Curtain Bangs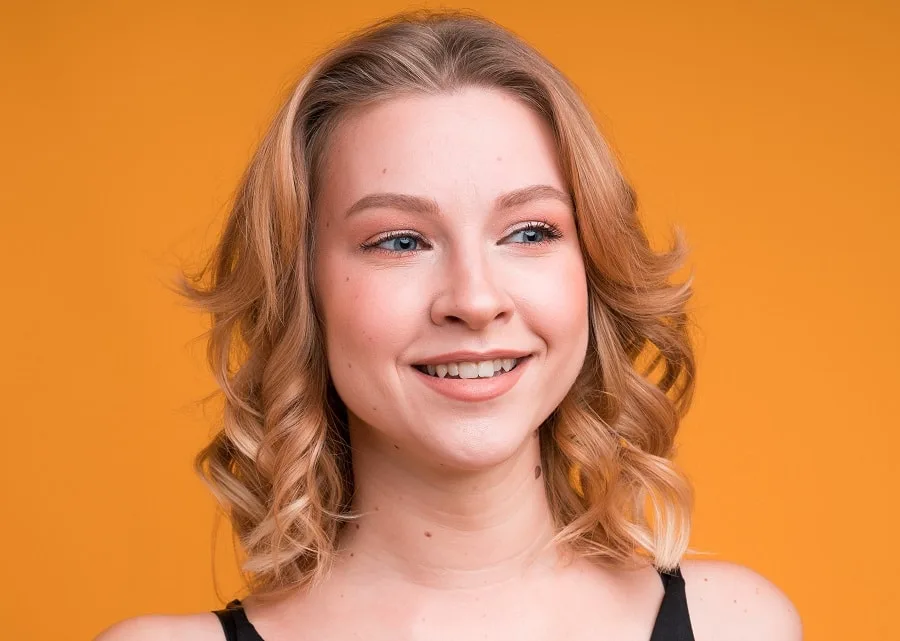 Short haircuts, especially the ones above the chin, are a big no in the case of a square face. Lengthen it instead with a lob sitting on the shoulders and add bouncy curls for a refreshing appeal. Throw in some sweet curtain bangs to further balance out your harsh outlines.
2. Soft Perm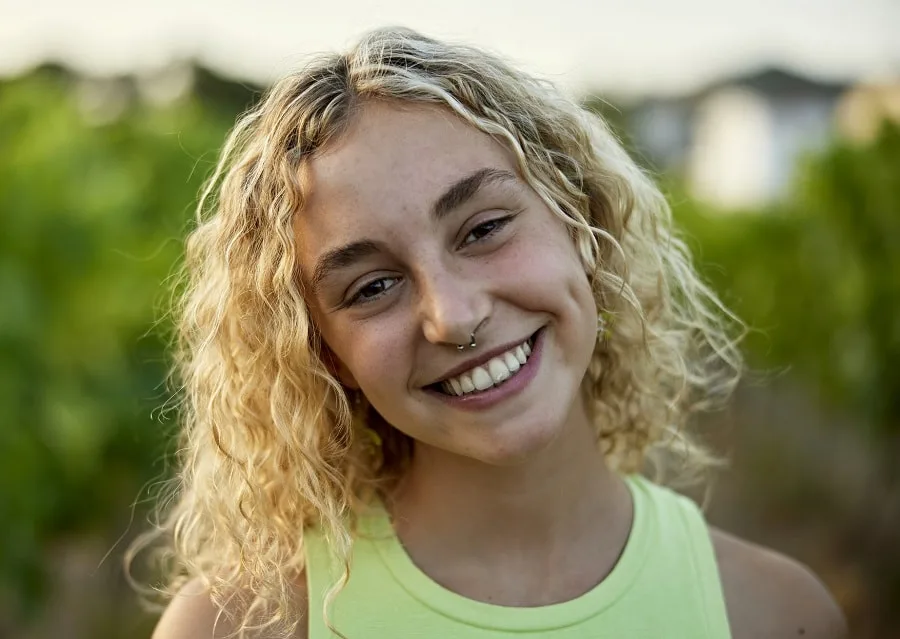 Adding height on top and narrowness along the sides can prove to be beneficial for women with box-like faces.
Achieve both with a low-maintenance wavy perm that'll last for a couple of weeks. Brighten up your look further with some pretty blonde highlights and that's it!
3. Pink Pop
Soft smooth color transitions and bright hues can easily take away the focus from a broad jawline.
Channel your inner girly girl by opting for a baby pink hair color with vivid chunks of hot pink in between. Try it on a medium-length choppy lob and finish off with beach waves.
4. Flat Top, Flicked Ends
Another medium hairstyle for women with square faces looking for more of an office-friendly look. Get an instantly smarter appeal by carving out an off-center part and slicking down the top by applying a hefty amount of gel. Use a barrel brush or a curling tong to flick the ends.
5. Wispy Tresses
Straight haircuts don't suit square faces as both appear equally blunt and boring. If you still wish for a relatively basic style consider getting wispy layers near the ends and sport a deep side part with the hair covering those sharp corners while adding a little asymmetry to the face.
6. Side-Swept Bangs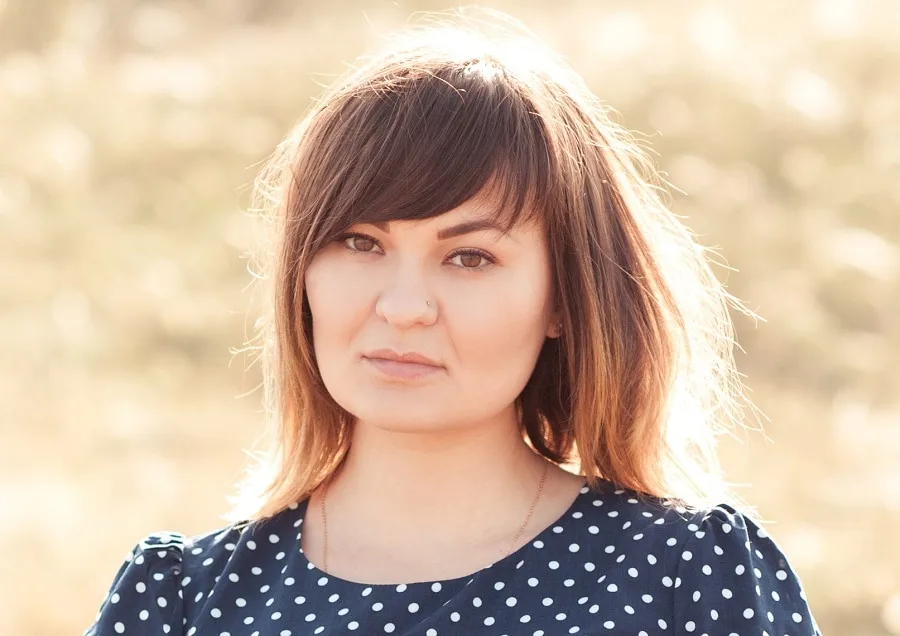 Thick straight bangs can cause a square face to appear heavier than it actually is. So if you are thinking of getting a fringe opt for wispy bangs for a light and airy look or side-swept ones to break down the bluntness of your face while covering up that wide forehead.
7. Big Kinky Curls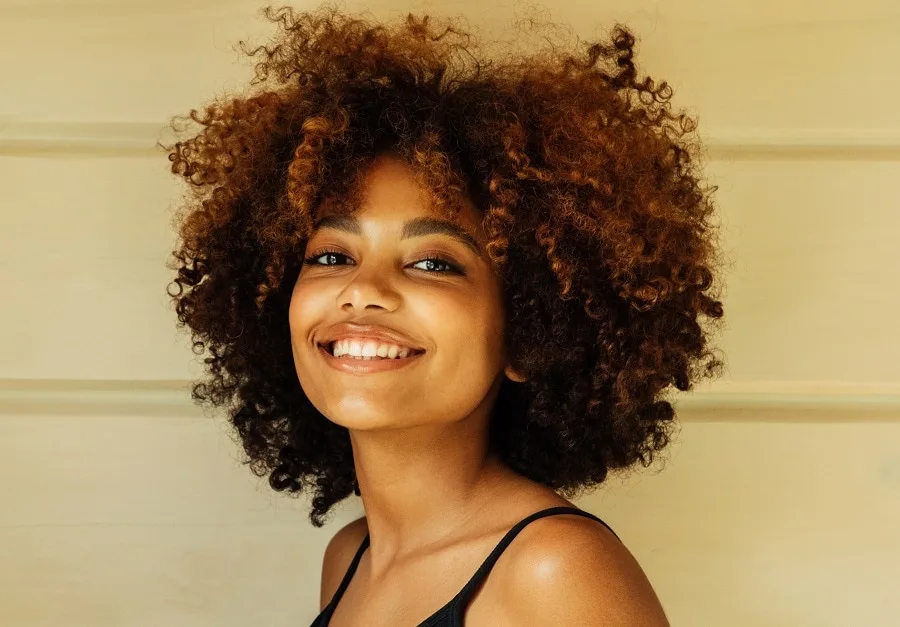 The bigger the mane, the smaller your face will appear. Curly beauties can liven up their look by layering their kinky coils to cascade in a subtle round shape. Experiment with bangs and caramel highlights on top for an instant glow-up.
8. Razored Shag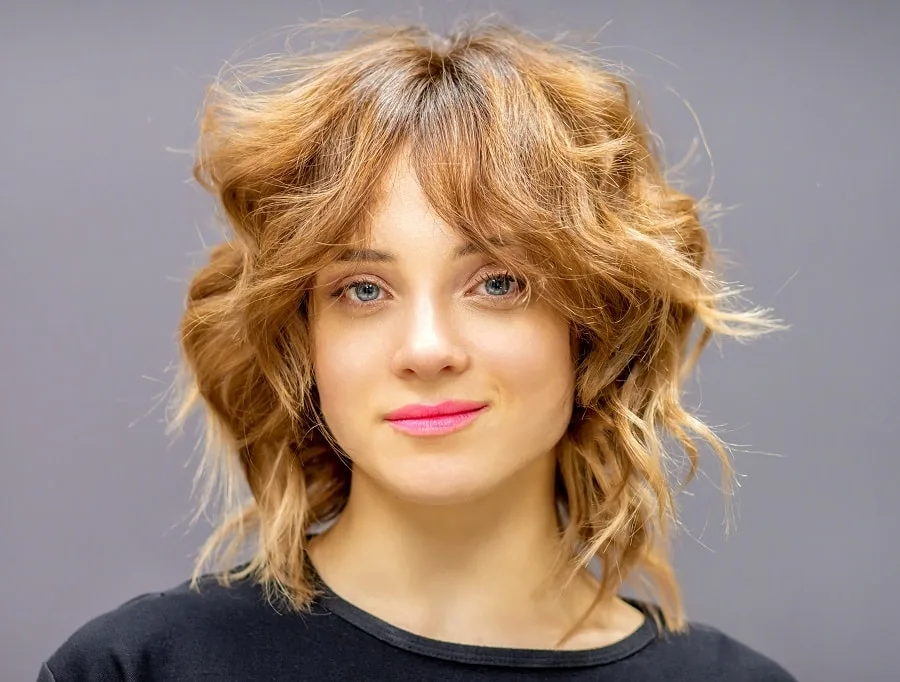 Messy shags are a to-go medium hairstyle for square-faced women who are more into no-care laid-back looks. Razoring results in choppy layers and jagged ends resulting in an edgy texture that is difficult to ignore. Soften your harsh facial outline further with defined waves and fringe bangs.
9. Color Split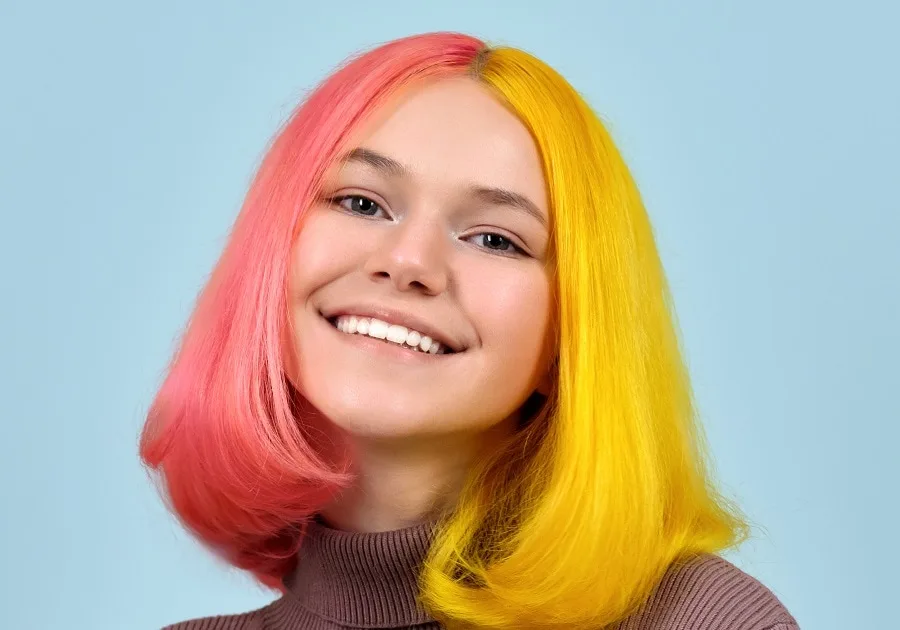 It is amazing how a simple middle parting can create the illusion of length on a short broad face. Hide those protruding mandibles with a medium-length bob and flipped-in ends. Play around with the split dye technique to achieve a funky two-toned mane with your favorite colors.
10. Medium Feathered Hairstyle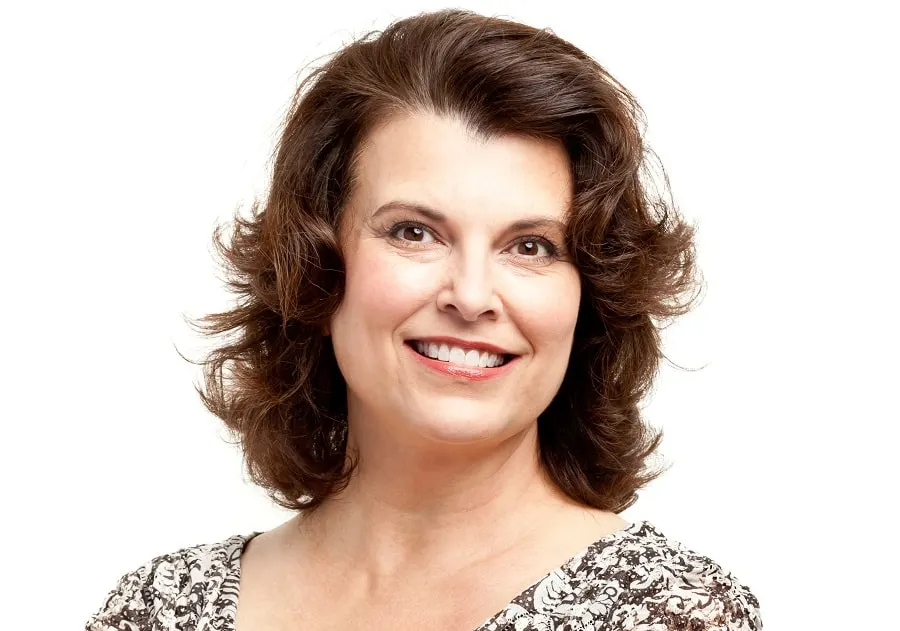 Layers are the number one choice for cubical faces as they create the much-needed volume and body without any hassle.
And if you're opting for short feathered layers on a medium hairstyle you'll automatically gain height near the roots that'll impart a subtle slimming effect to the face. Get a good blowout afterward!
11. Pop Smoke Braids + Undercut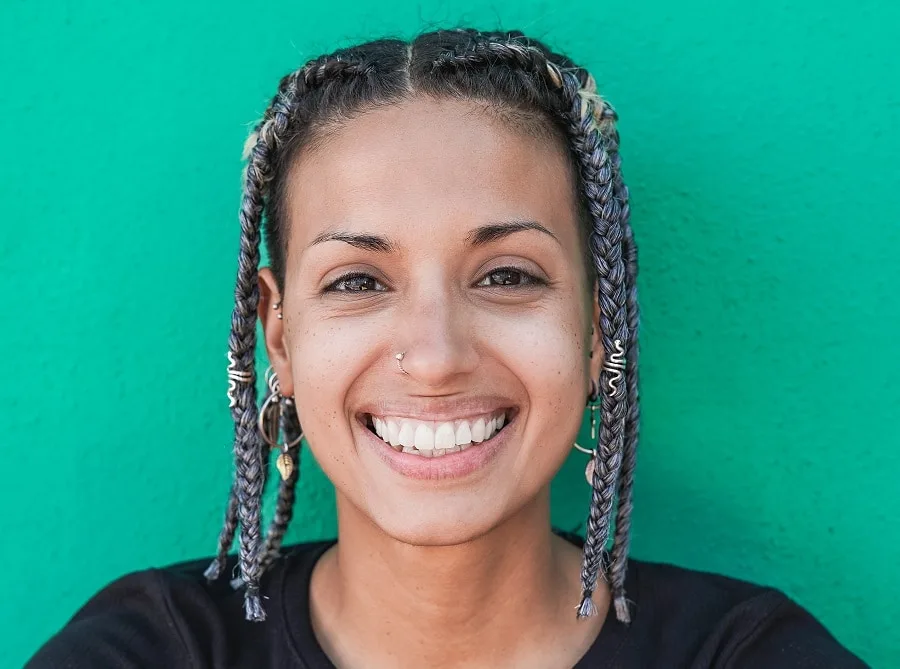 Mixed-race ladies can make a style statement by rocking Pop Smoke braids that, in simple words, are stitch-in cornrows with an iconic middle part.
Though the corners of your broad forehead might become prominent, the buzzed sides and appropriate length of the knits will still make your face appear slim and smart.
12. Modern Wolf Cut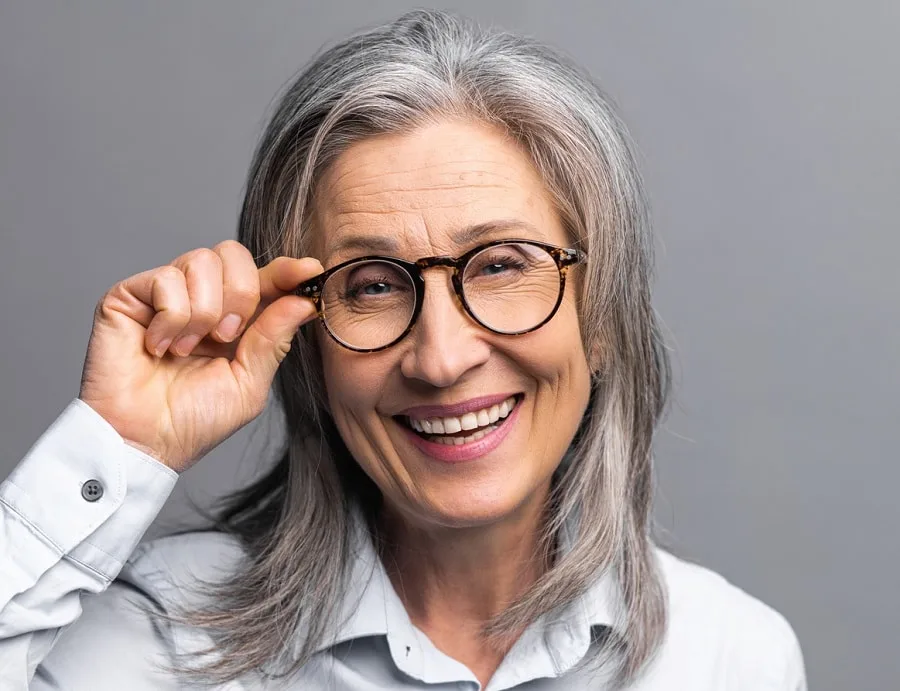 The wolf cut is more of a long shaggy mullet featuring short choppy layers on top and longer ones along the sides and back.
The result is a face-framing cut with volume on top and tapering towards the ends that drags down a short square face for a slender look.
13. Faux Bob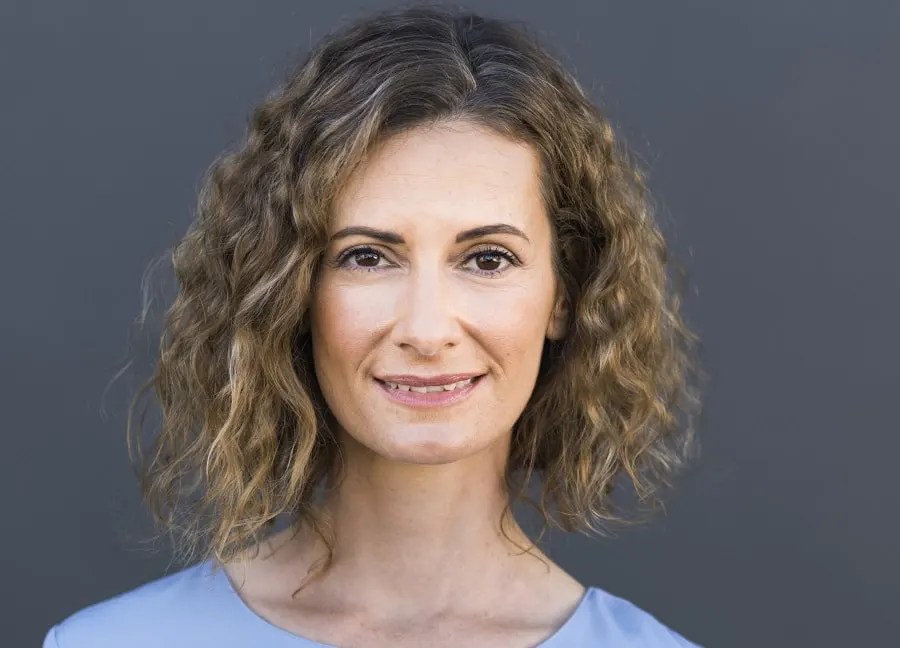 Want a short to medium mane without snipping off your locks? Pull your hair tie to the end and pin it under the tresses to the base of the head to get a bouncy fake bob. Tug out the front strands for a more natural look and see your face smarten up in no time.
14. Minimal Layers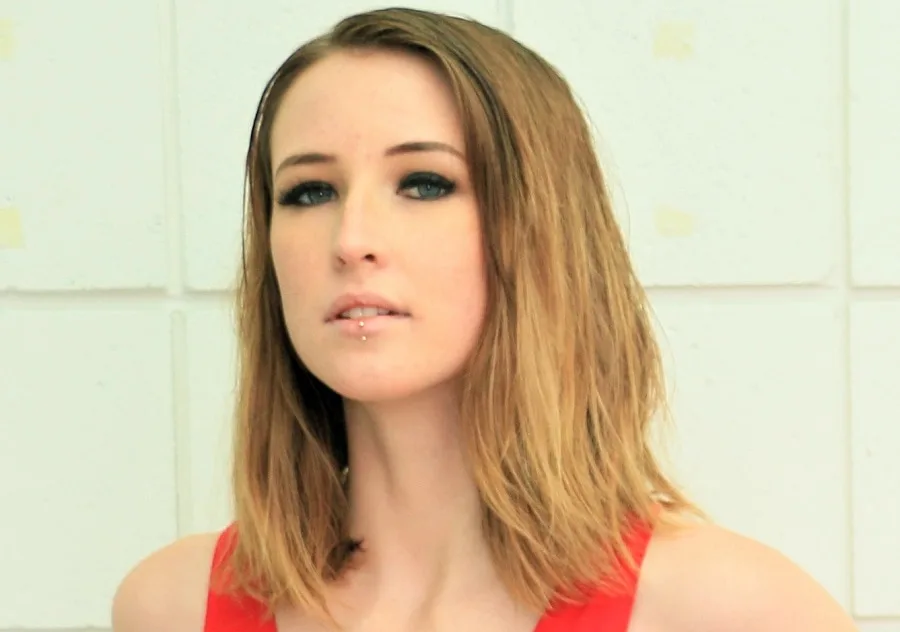 Breathe some life into your basic shoulder-length tresses with minimal layers to achieve the necessary movement and texture.
Ask for wispy ends and avoid tucking the strands behind your ears. Instead, use them to conceal all sharp corners and angles of the face. A natural-looking blonde ombre is worth a shot too!
15. Vintage Glam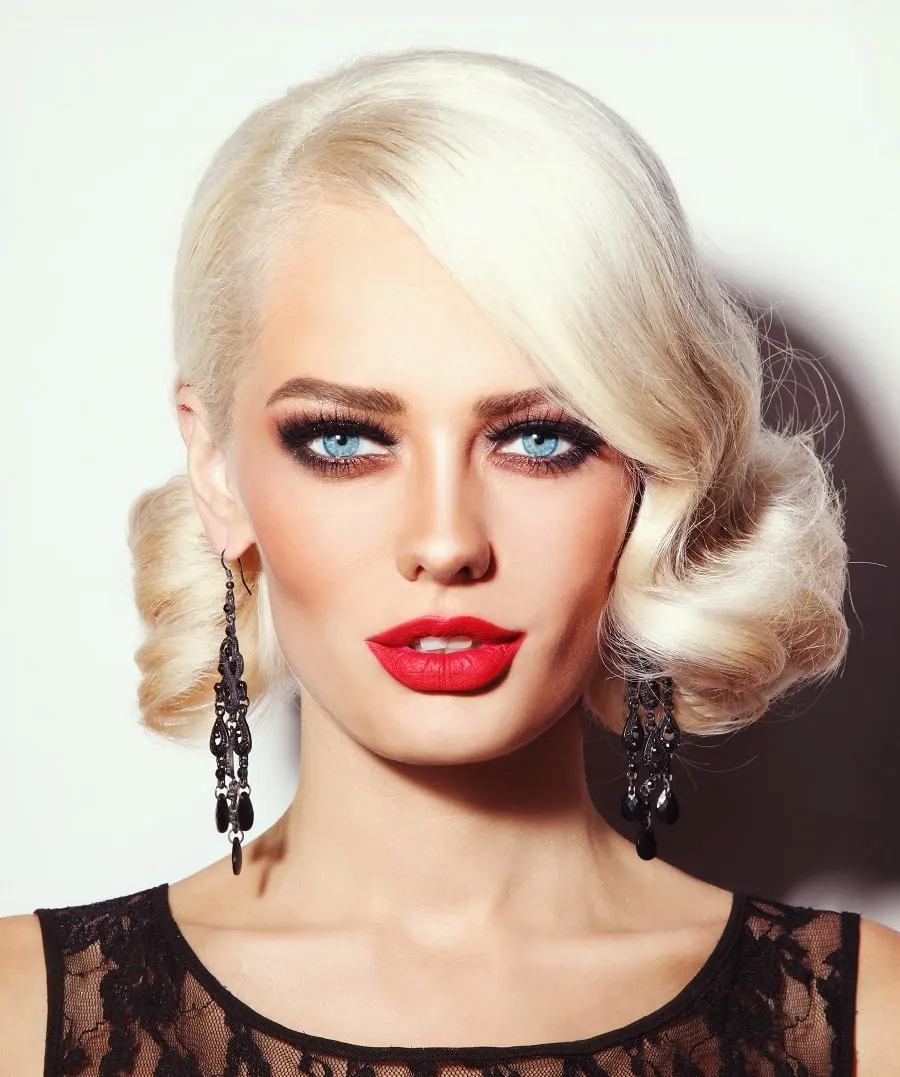 Women with square faces can steal the show at formal events with this vintage medium hairstyle. Add tight curls midway to the ends and pin back one side with a sleek side part covering the other side of the face. Top off with bold red lips, smoky eyes, and chic earrings.
When looking up medium hairstyles for women with square faces prefer getting flowy layers, bouncy waves and curls, and volume at the roots.
Steer clear of blunt cuts, straight bangs, and very short chops as they'll make your face appear even broader. Smooth color transitions and vibrant hair shades can be pursued too!