We all love curly hair, but how do you style it when you have a square face shape? Women with this face type present prominent cheekbones and jaw. Therefore, your goal is to soften these harsh lines. Curly hair is something you can work with when you need to soothe such facial features.
Best Curly Hairstyles for Square Face
The best cuts for women with curly hair and a square face involve layers and a lot of volume for the top head section.
The curls will soften your appearance making your face look less sharp. If you're a curly-haired woman with a square face shape, discover some amazing tips and tricks.
1. Strawberry Blonde Hair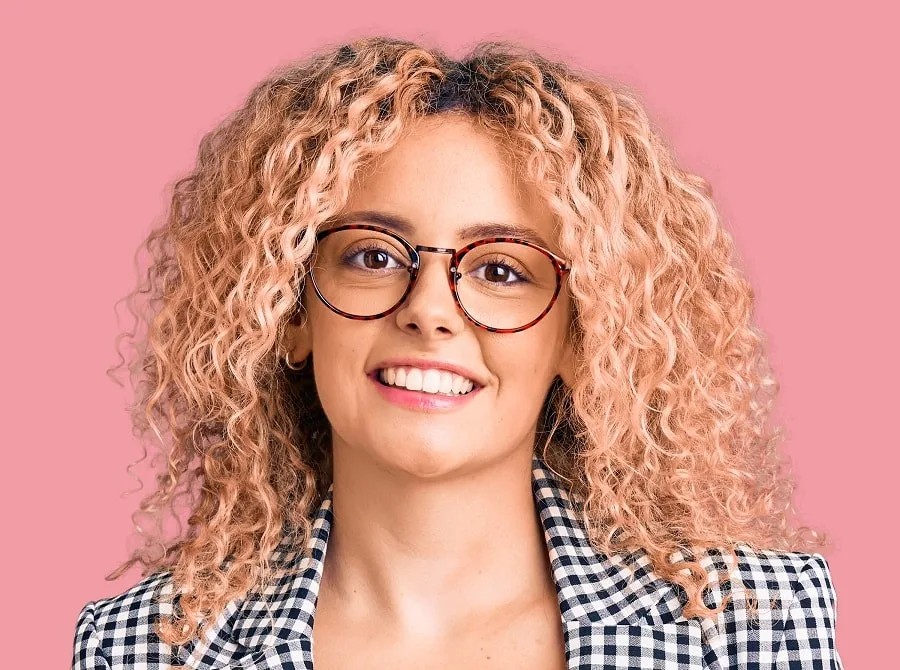 Strawberry blonde hair colors transform your look into something unique that captures all the attention. If paired with a good haircut, you will achieve a curly hairstyle with layers for the top section and lots of volume, framing your face properly.
2. Curly Pixie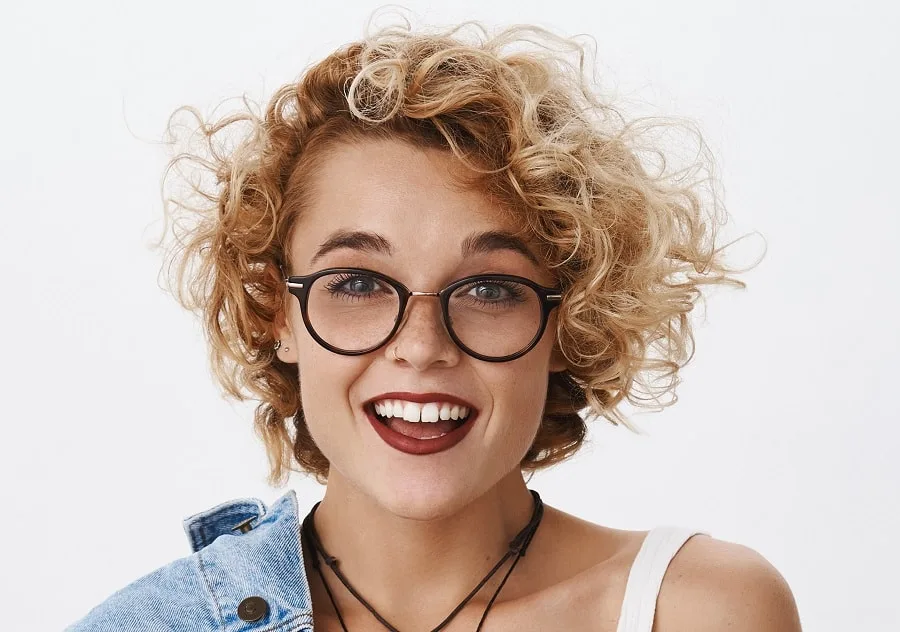 Curly pixie haircuts are for the young and restless, and if this describes your personality, you should definitely go for such a new look.
Keep the hair longer and build wide messy curls. Your bangs should be swooped to one side, and you can complete your look with a pair of glasses.
3. Long Sombre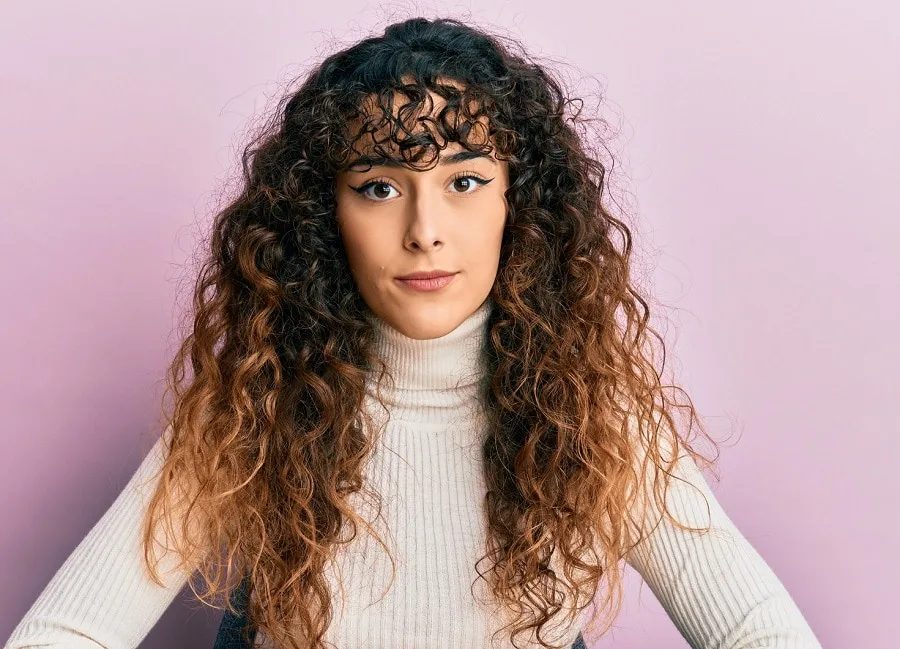 Layers are a must when you have a squared face. The apex will gain more volume, drawing attention away from the prominent jawline or cheekbones.
You can also create a sombre that warms up your curls around the ends. As for the bangs, keep the straight and styled on the forehead with hair gel.
4. Flawless Curls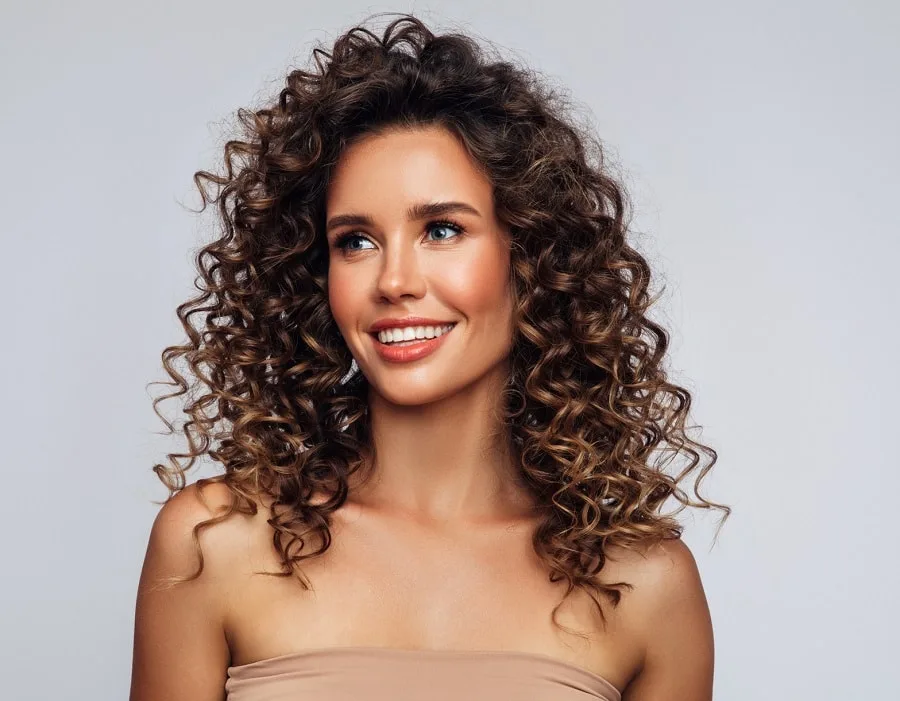 The best way to soften squared face features is to use hair color mixes that are delicate and creamy. Combine with a long layered haircut.
To build your curls, you can use an automatic curling device to speed up the process and give high definition to each ringlet. Lift the roots and swipe the top to one side.
5. Messy Top Bun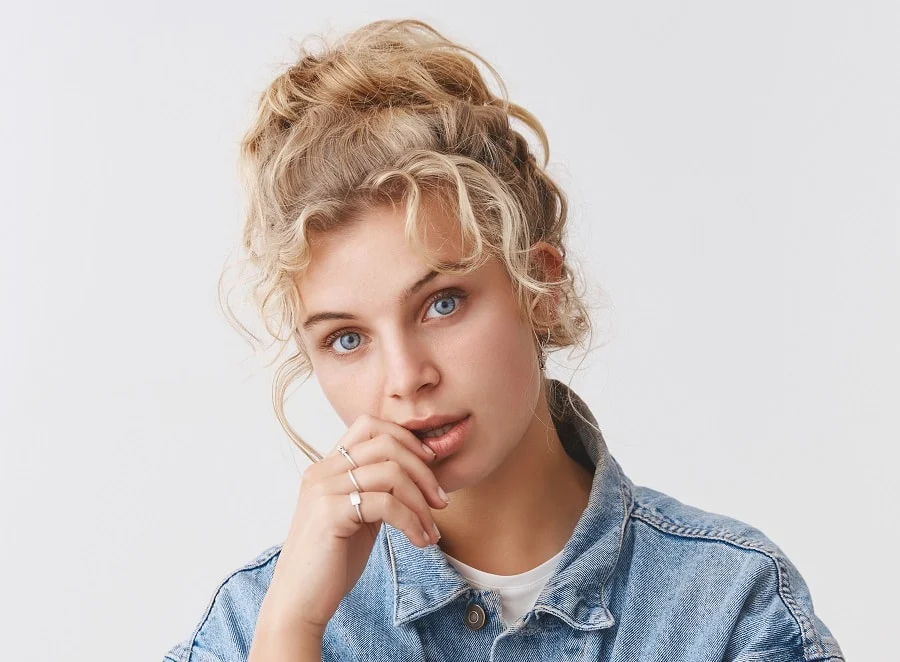 When you have prominent cheekbones, the best option for you is to create height. So gather all your hair in a messy top bun.
Spare a few strands from the sideburns and style them to frame your face. Also, if you have bangs, set free some short strands from the corners of your forehead.
6. Red Perm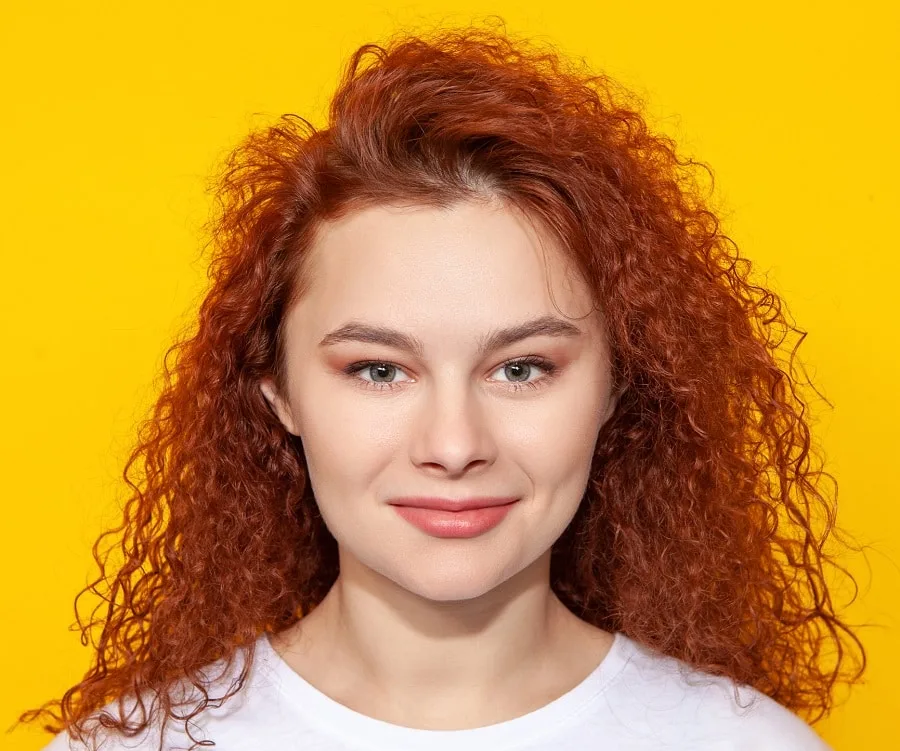 Getting a perm is the best way to have long-lasting curls that build more volume. However, doing a perm and changing your hair color to a vibrant red is a long-term procedure.
You can't do the perm and coloring at once because you will cause too much damage.
See a hairstylist and plan together this remarkable transformation if you want to cause less deterioration.
7. Afro Hair with Undercut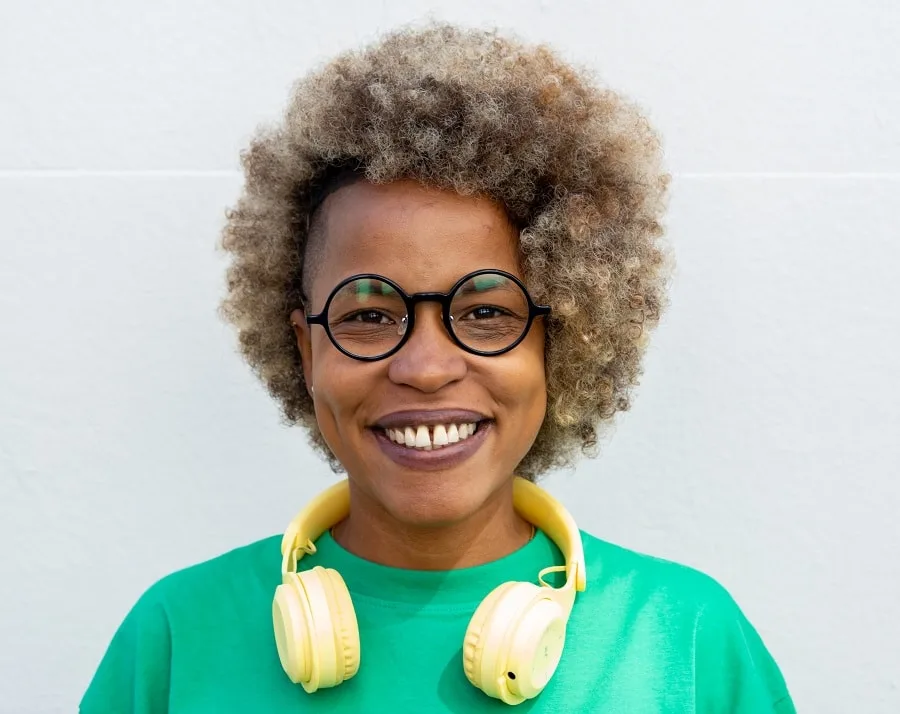 Highlights look so impressive when they're styled on Afro hair. The blonde threads beautifully blend with the natural color.
To spice up the whole hairstyle, give your coarse hair a round shape with lots of volume to the top and a temple shave.
8. Lifted Roots
You can use rods or clippers applied close to the scalp to lift your roots. Keep the hair damp and blow dry the area.
Another technique is to use a straightening iron and a spray that preserves the shape. You'll obtain more height, and your hair will look voluminous.
9. Ashy Blonde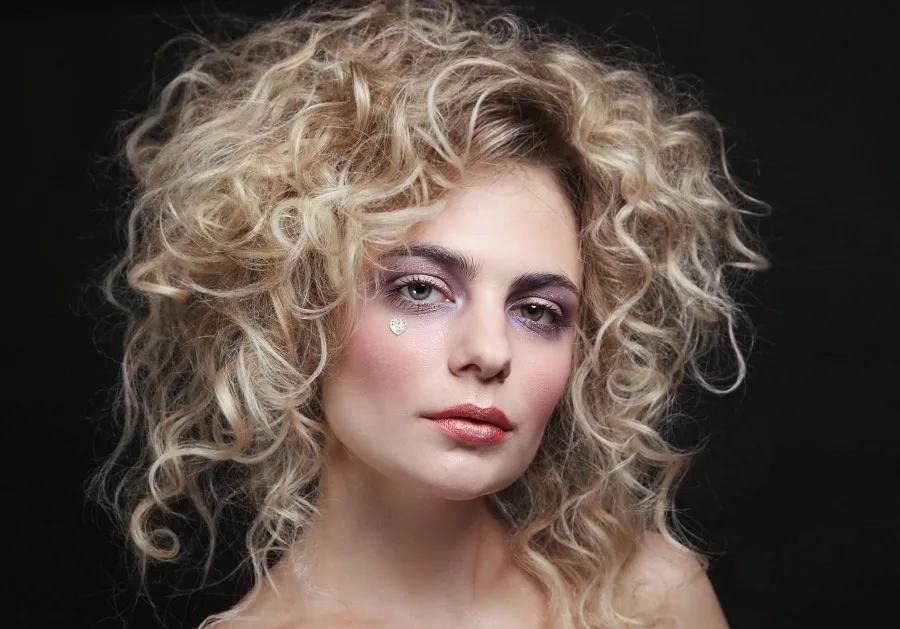 Resembling a cuckoo's nest, this curly hairstyle has a lot of volume on the top, upper laterals, and crown. The color is an ashy sandy blonde that is delicate and softens features.
Around the jawline, the hair is thinner and with less volume. Use bobby pinks to secure the hairdo.
10. Waves for Thin Hair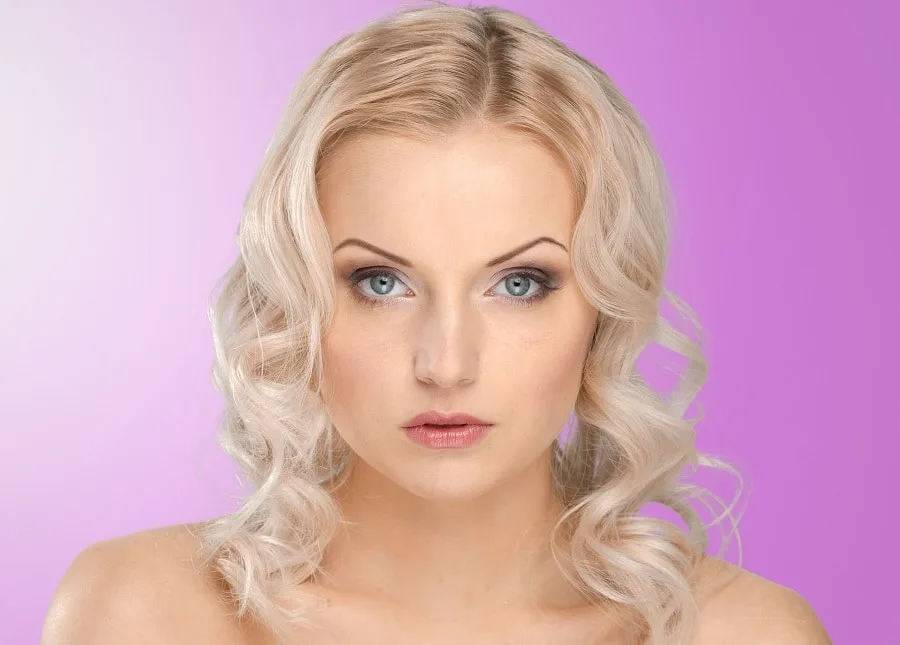 Your squared face will stand out even more when you have thin hair. Therefore, your best option is to counteract this effect with curls and layers.
Your hair must be longer than the jawline, reaching the shoulders. Create loose full waves and ringlets for better framing.
11. Icy White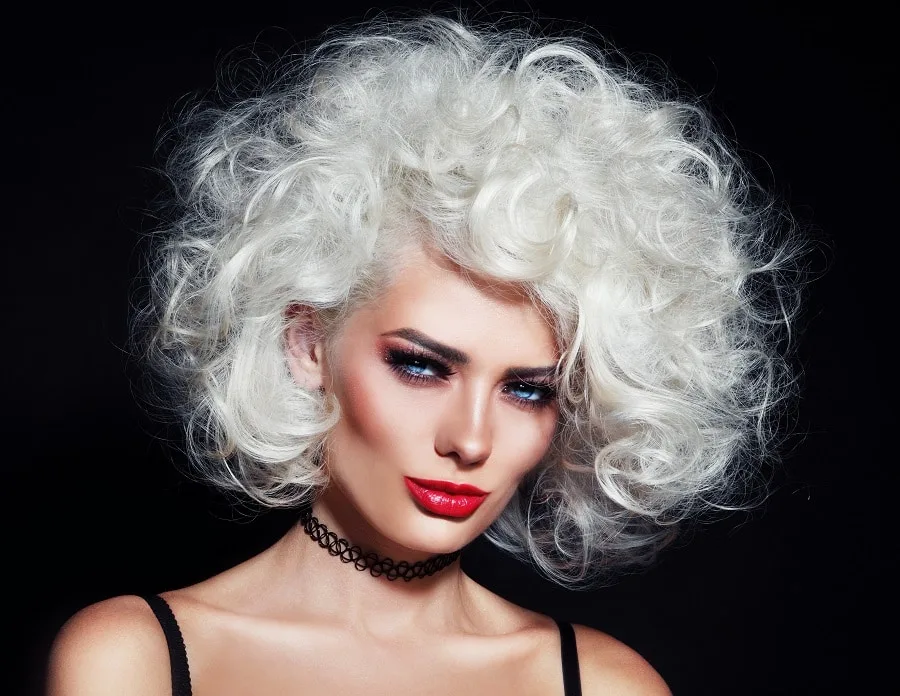 Besides getting creat contouring using makeup, you can also style your hair to work to your advantage and soften your square face.
Building top volume should be your priority. Style your bangs on one side and curl your hair. Tease it to get that messy look.
12. Curly Bob For Square Face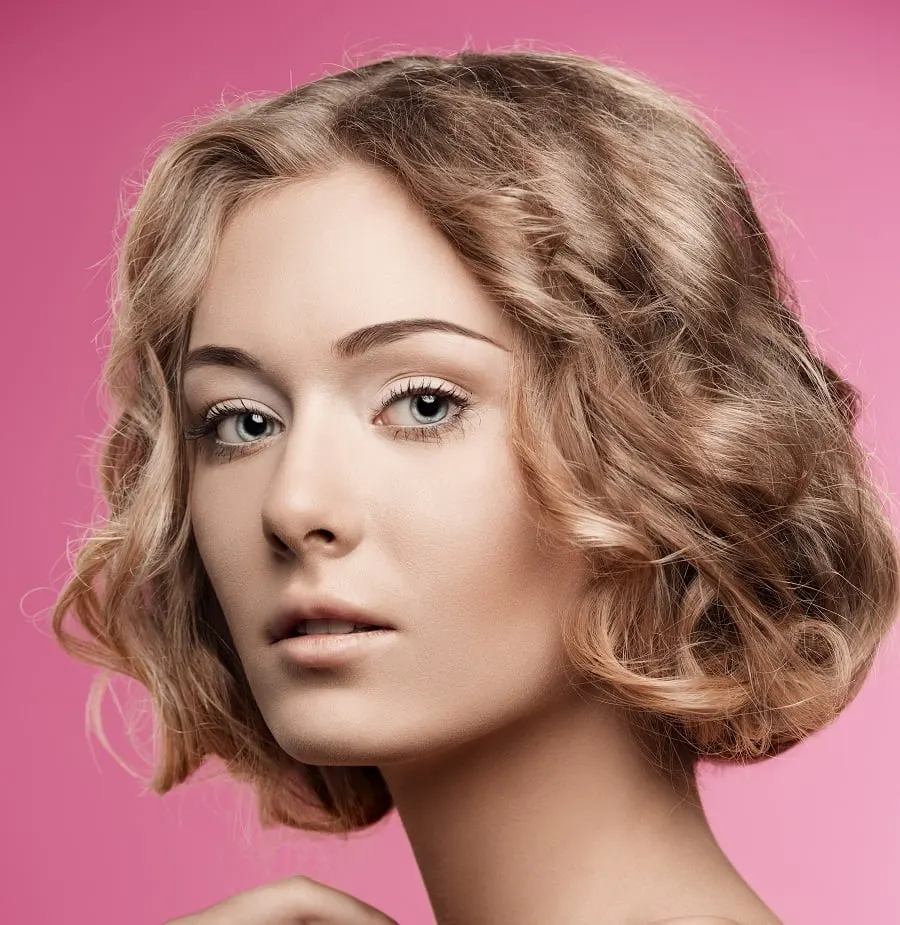 If you love that elegant Victorian face look, this curly bob hairstyle is the right choice for you. When you have long hair, curl it and loosely pin it in the back in a bun. Keep it loose so that the sides will resemble a bob hairstyle.
13. Brown Hair with Highlights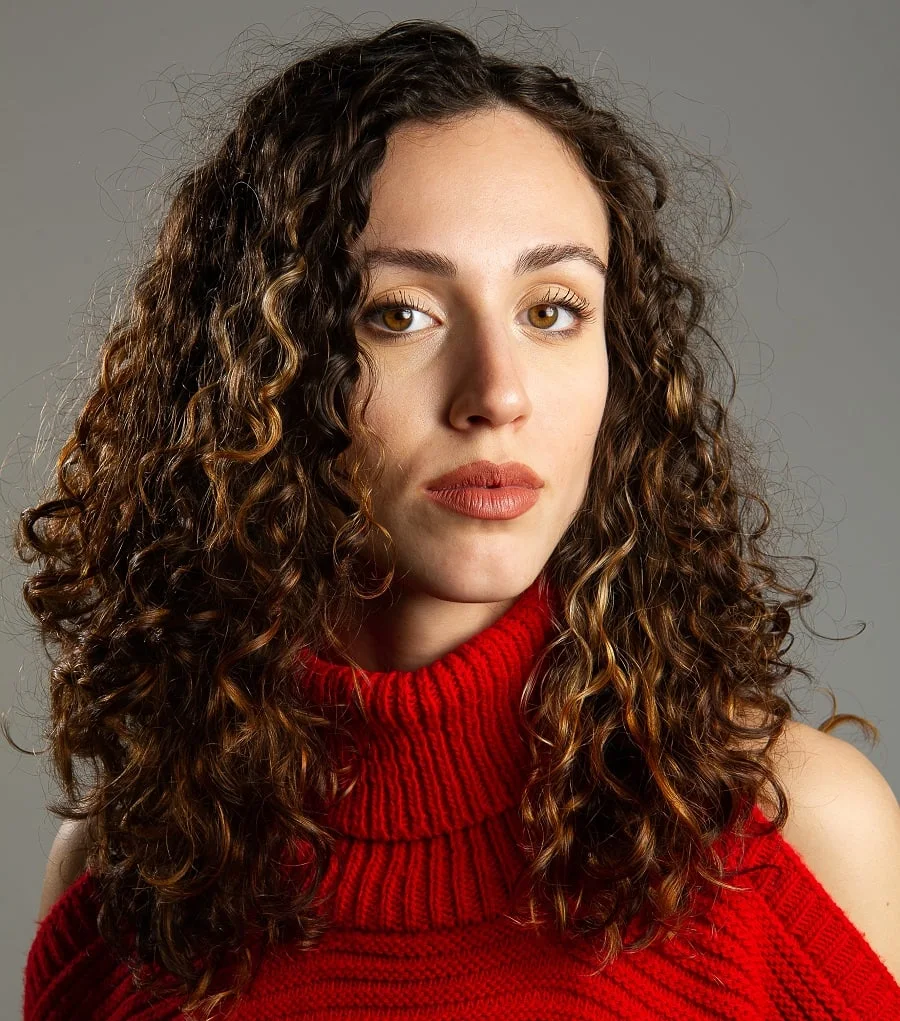 Start building your layers around the jawline and create warm tinted copper highlights on a brown natural base color. If your hair is not naturally curly, you can always get that fabulous volume with a perm.
Just make sure that after the treatment, you're providing your hair with all the nourishment it needs with conditioner and special masks for treated hair.
14. Frizzy Wavy Hair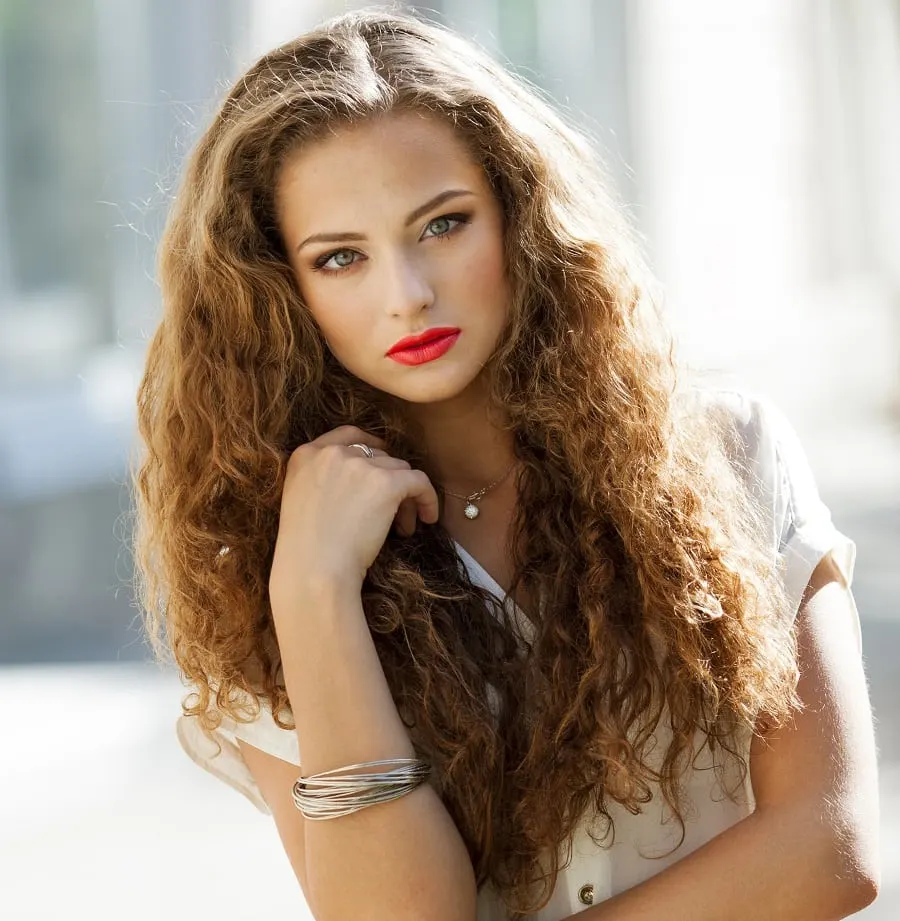 You don't always need to fight against frizzy hair or imperfect curls. Comb your hair with a brush and use some hair gel or mousse to define the shape of your curls. Keep your mane long and layered on your shoulders, creating a face frame.
15. Curly Hairstyle for Women Over 50 With Square Face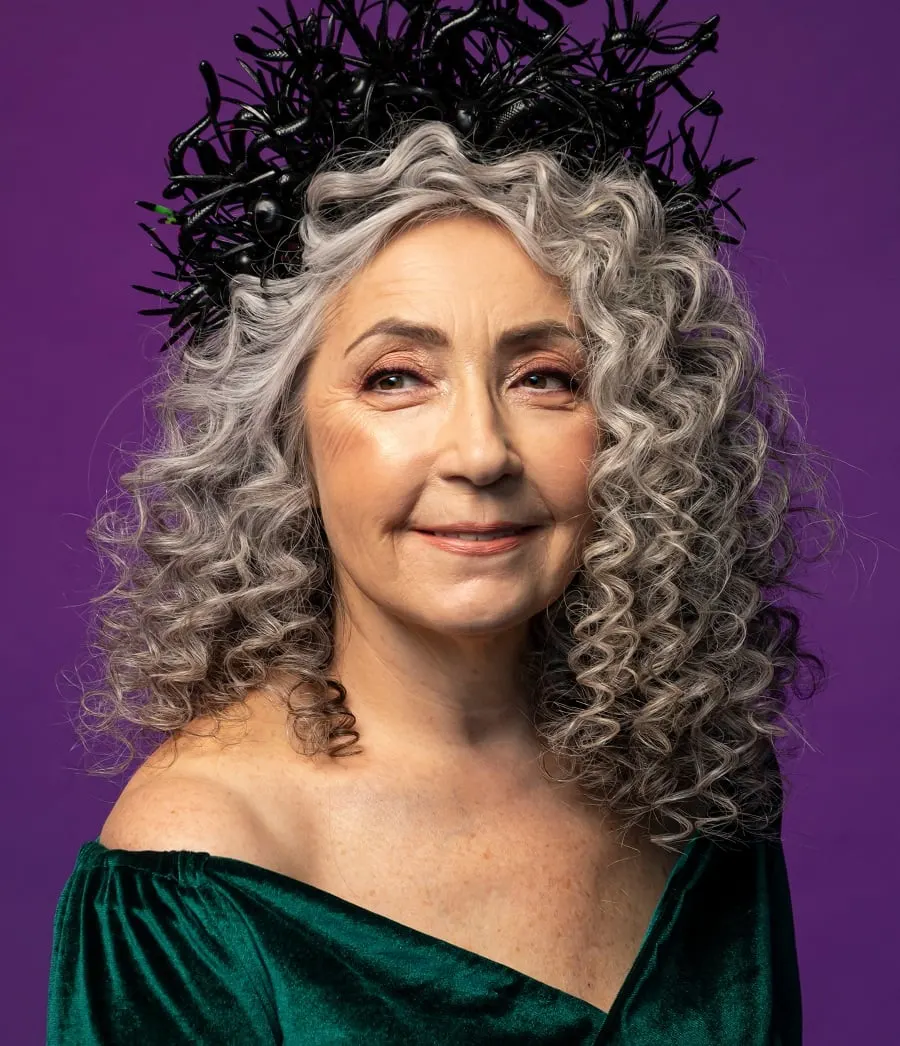 To soften your appearance, you must build creamy, delicate curls with bounce and high definition. When curling the hair of a square-faced woman over 50, select thin strands so that each ringlet has shape and stands out on its own.
Curly hairstyles are excellent for women with prominent jaws and a squared face shape. Because they soothe these well-defined face lines, making you look more feminine and elegant. Tell us in the comments which hairstyle helps you tone down outstanding facial features.