Red hair brown eyes – the combination that no one would ever resist not to compliment. Most of the girls have tried red hair even once in life. Red hair is attractive, but a bit tricky to maintain. The fact is that the color can be washed out easily if you don't take good care of it.
Red hair in combination with brown eyes is a mix that many girls adore. Brown eyes are great for many dyes, but with red they get enhanced even more. Auburn, strawberry or burgundy are just some of the trendy shades that you can see by scrolling down your Instagram feed. Many celebrities tried to wear red hair, and some of them made the transfer permanent.
Alluring Red Hairstyles with Brown Eyes
If you are interested in a drastic change in your hairstyle, then you should get inspired. Here are some of the most beautiful red hair brown eyes examples.
Freckles are definitely something that you shouldn't hide with makeup. They look so perfect in combination with red hair brown eyes. This girl shows us how you can look all natural for the upcoming summer.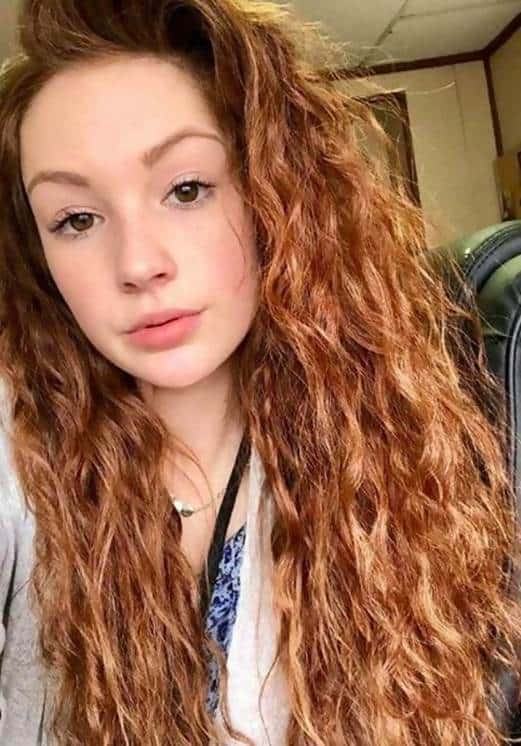 Long wavy hairstyle is perfect for sweet summertime. These wet beach waves will make you look like you have just been at the seaside. And is there anything better than that? This red hair shade is great for those girls with brown eyes who don't like vivid dyes on their hair.
If you were wondering how fair skin and short red hair go together – here is the answer. They work perfectly together. So, if you were thinking about going to redheads, don't hesitate. Your white skin will even be more highlighted, and your red hair and brown eyes mix more visible.
Curly hair, especially the natural ones are a bit hard to maintain. However, we have to admit they look gorgeous. Especially when your hair is dyed in a vivid red shade like this. Your hair will be eye-catching wherever you go. Just make sure to take good care of your hair and color.
Bangs are a great addition to all faces. It can frame your long face and make it look completely different. However, chopped bangs in combination with red hair look amazing for girls with brown eyes. You can rock these bangs with both long and short hair, curly and straight.
6. Elegant Updo
The red hairstyle for brown-eyed girls is great for elegant occasions such as weddings, parties, and other celebrations. You can be sure you won't pass unnoticed and that your look will be unique. Updo is there to enhance everything even more. You can also try brown shades and it'll look good too with your brown eyes.
7. Redhead with Glasses
Redheads have more fun, right? Even those who wear it like this red hair brown eyes female, casual long hair will be noticed for its nice red shade.
Brown eyes with red hair is definitely a winning combination. If you still in doubt, we hope you got inspired by these lovely examples.