Short and cute back to school hairstyles will make you feel as if you are 15 again and you need to look accordingly. Cute braids, bobs, ponytails and complicated masterpieces that you sported when you were a teenager can look great on you again. So, why keep making the old and boring hairstyle on your short locks? Go back to school!
Short Back to School Hairstyles
If you are having a hard time, coming up with something you loved back in school, you can check out these options and they might help you remember. We have handpicked 25 short back to school hairstyles.
1.  Short Curly Hairstyle
2.  Short Back to School Hairstyle for Black Girls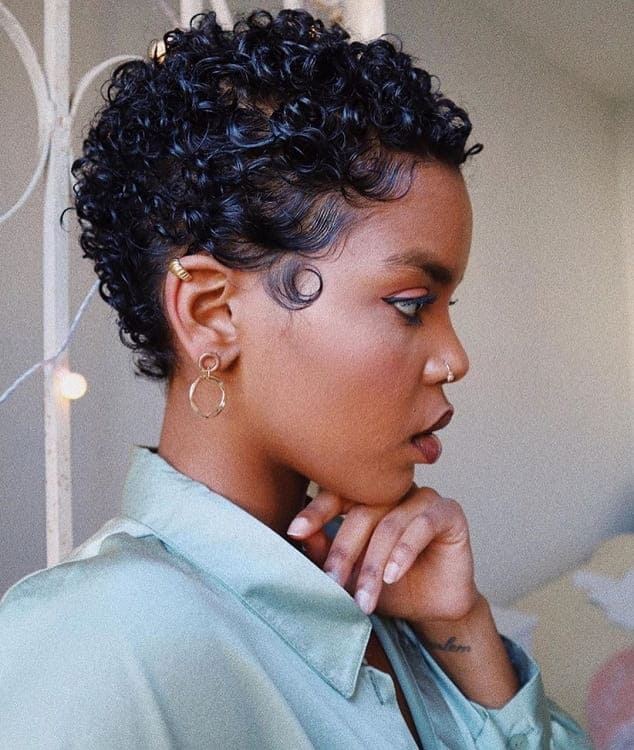 3. Short Pigtails
4. Short Pony for Back to School Look
5. Short Braided Hair
6. Pixie with Bangs
There is nothing special about the short bobs. But the bangs is what makes them so back to school. These adorable side-swept bangs are what will make you look and feel young and ready to conquer the world.
If you have short hair but are dreaming about having long locks as you did in high school, consider getting hair extensions. It's the simplest way to make yourself look as stunning as you did 3 or 30 years ago.
9. Careless sweep
This short back to school hairstyle is exactly what you need when you are feeling light and careless. Sweep your hair to one side and keep it intact with some hair spray. What a great feeling!
Remember you had no idea what to do with long bangs? Cutting it short meant daily styling while keeping them long was messy. So you came up with all kinds of fun hairstyles. Repeat the experience!
11. Turning blonde
Each girl wanted to be a blond at least once in her life. High school gals went for all kinds of hair experiments. Why not make a few again? Become a platinum blond this time instead of making a modern ombre. Check more blonde hair color ideas here.
Highlighting your hair is fun. But coming up with partial highlights that come as a surprise to any onlooker is twice as fantastic. Call up your school imagination and use it to create another back to school haircut.
13. Boyish bob
The messy boyish bob you sported in high school is exactly what will make you feel young again now. Check out how adorable it is. You will look fantastic with it. Don't hesitate and do it!
Short back to school hairstyles will make you enjoy yourself just like you did many years ago. The youth is in your heart. So don't be afraid to call it for help when it comes to hair styling ideas.