Short curly hairstyles look great on women with round faces. Curly hair is naturally flirty and fun. One of the reasons why these styles are so popular is because they are so versatile. These styles can be worn at Hollywood parties, at the beach or even at the office. Why not try one today?
Best short curly hairstyles for women with round faces
If you are not lucky enough to have naturally curly hair then you might need to take steps to artificially add curls or waves. Most people will use a curling wand, but there are other methods. It is possible to rag roll your hair by tightly tying pieces of fabric into your hair. You can also use heated rollers.
An Asymmetrical Short Bob styles looks really chic on women with round faces, especially when it is a vibrant and fiery color. Asymmetrical short curly hairstyles work best with a diagonal parting to alter weight and length. Check short bob styles for black women.
#2: Blonde Bombshell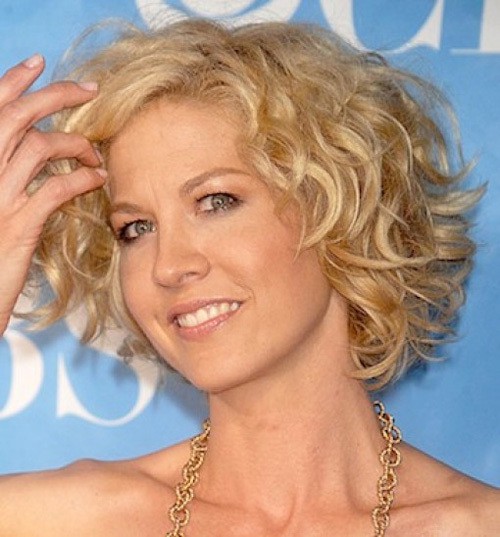 Blonde hairstyles look really fun and flirty on women with round faces. The curly hairstyle will help to show off your bright and vibrant personality.
Long Hairstyles for Women With Round Faces
#3: Cropped Style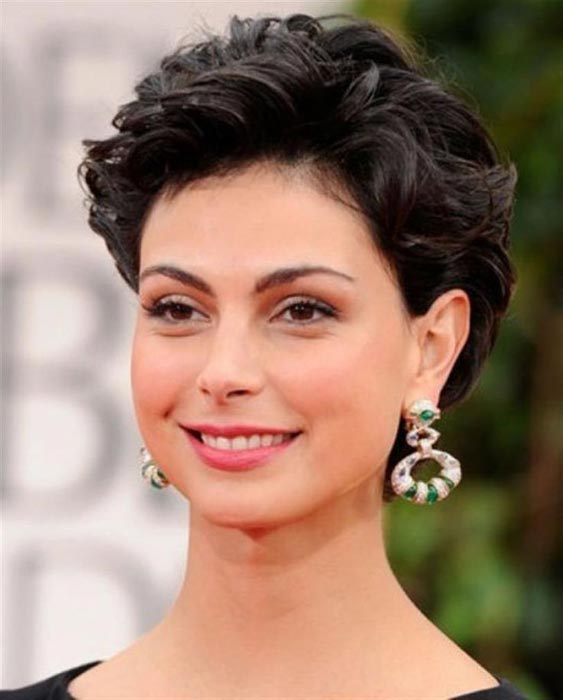 Short cropped curly hairstyles create a really cute look if you have a round face. The curls help to give the look a bit of volume which can add extra height if you are petite.
Add weight and intensity to a short curly hairstyle by sweeping your fringe across from one side to the other. This style can also help to narrow the faces of women with round faces.
#5: Chin-Length Bob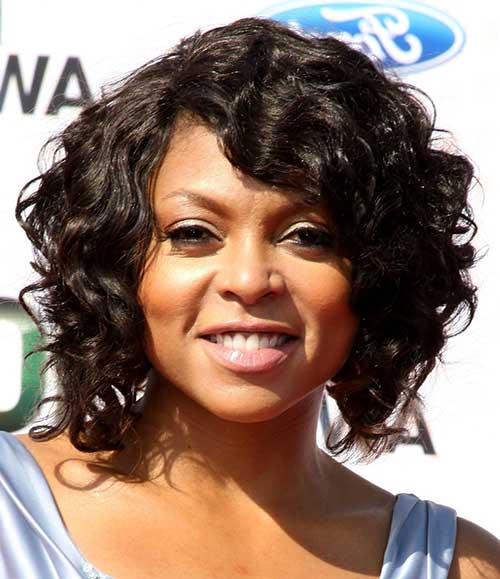 A short curly chin-length bob is a foolproof hairstyle because it suits almost all women, regardless of their hair type or face shape. This hairstyle can look professional or glamorous.
#6: The Marilyn
This type of style is inspired by icon Marilyn Monroe. She was well-known for her short curly hairstyles. Bright blonde looks like this one are ultra glamorous.
Captivating Inverted Bob Hairstyles
#7: Beach Waves
Loose waves create an amazing beach style for women with round faces. Scrunch curling mousse through your hair or let your hair dry naturally in the sun to get this look.
The Best Short Haircuts for Women With A Round Face
#8: Retro Curls
Short curls and a long cropped length match together to create a beautiful retro-glam style. A perm can help to give your short hairstyle a much tighter curl.
#9: Loose Spiral Curled Bob
Spiral curls are gorgeous and bouncy. They frame a round face really well. If you are not lucky enough to have these gorgeous curls naturally, then you can use a curling wand and hairspray to create them.
#10: Tight Curly Crop
A tightly curled crop is an ideal short curly hairstyle for women with petite features and a round face. A perm can help to give you tighter curls if this is not your natural style.
Medium Hairstyles for Women With Round Faces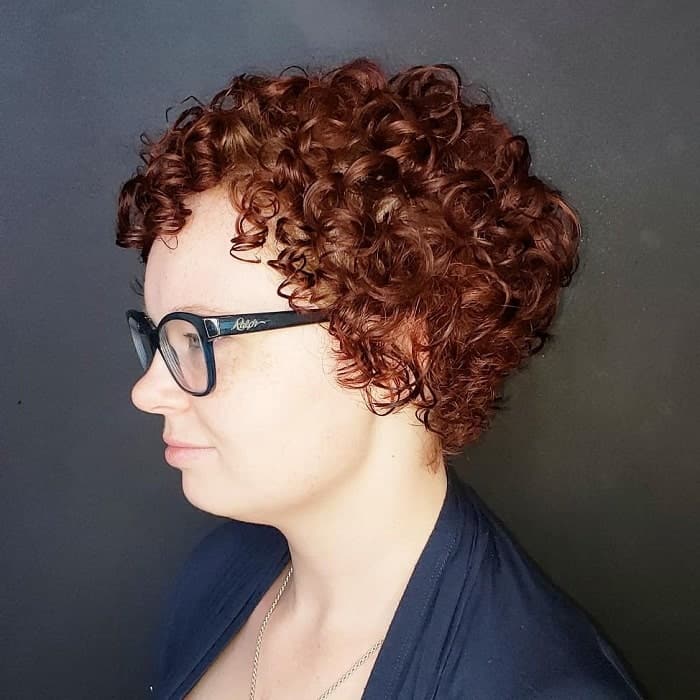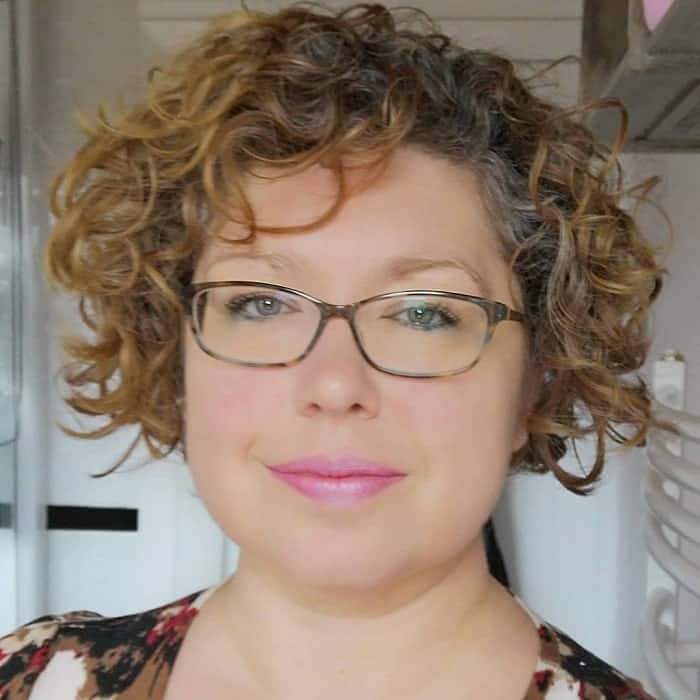 Short curly hairstyles look amazing on women with round face shapes. If your face shape is not round, we have lots of lists for other face shapes.