Short hair perms might seem to you outdated, but it is quite the contrary. They are facing a great comeback, especially for women over 50.
Perms flatter anyone who craves volume and great hair texture and wants to avoid straight flat looking hairdos.
If you are ready for the transformation and want a new look that actually improves the aspect of your hair, discover below the best short perms for women over 50.
Best Short Hair Perms for Women Over 50
As an older woman, you might experience more hair loss and less vitality for your tresses. A perm is here to help you transform your strands' aspect and texture.
So, even if you have short locks, you can get a bob or a pixie cut and curl your hair for the long term. We have handpicked the below short perm hairstyles for women over 50.
1. Auburn Red Perm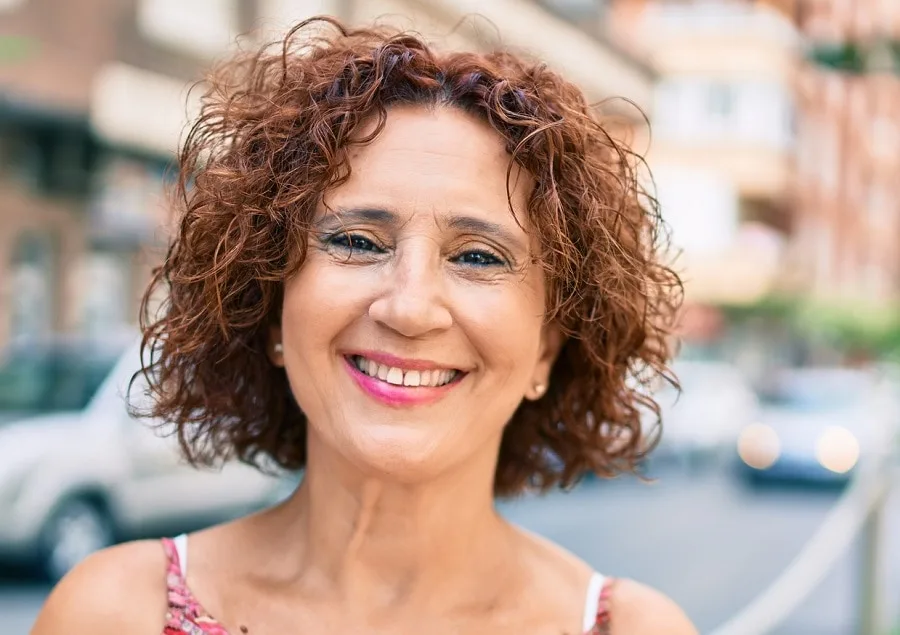 Bob haircuts are ideal when you want much more volume. If your hair is naturally straight and flat, getting a perm will give you all that most wanted dimension.
You can also switch the color and opt for an auburn hair dye.
2. Short Curls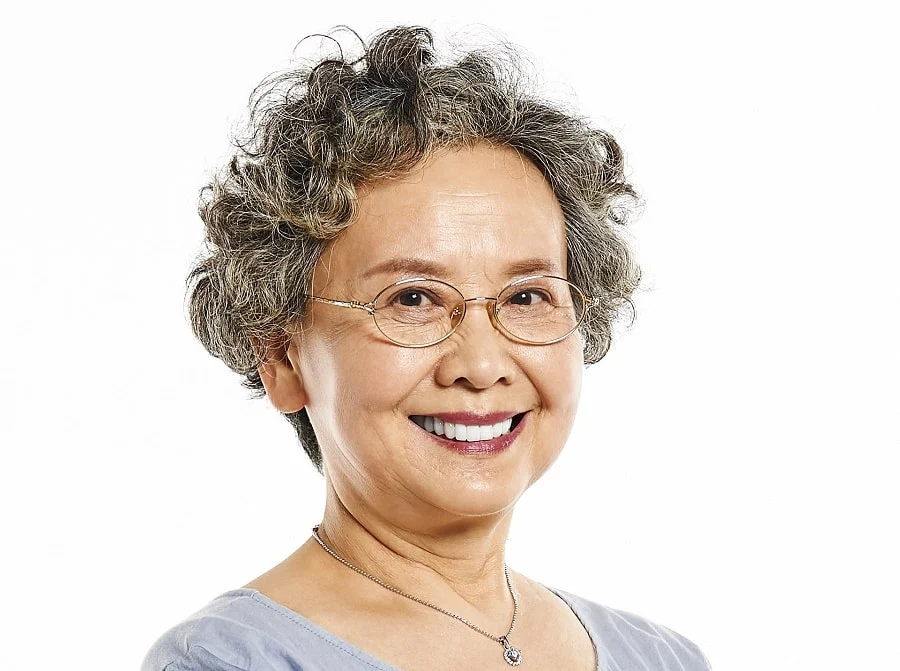 Perms offer you the possibility of creating the perfect ringlets. As you get older, you probably love to look great without investing too much time in styling your hair daily.
So consider this haircut if you want a look that is low-maintenance but also leaves an impression.
3. Business Perm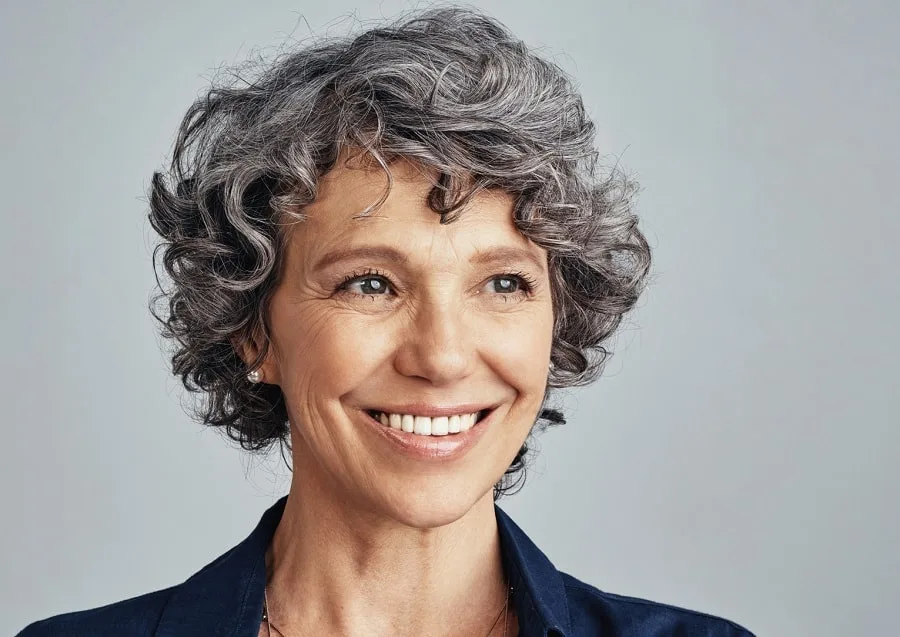 This is probably one of the most suitable perms for short-haired women over 50 that still love to maintain a business look.
To recreate this look, keep the roots flat and create small sections when building those curls.
4. Tight Curls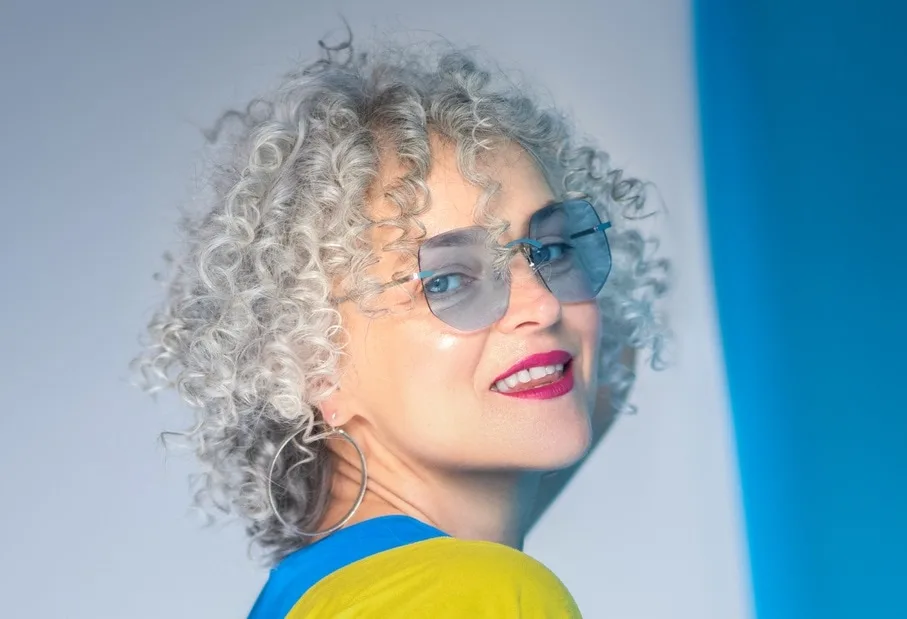 This hairstyle might look fabulous, but you must know that it's quite hard to recreate without too much damage. First of all, you will need a strong bleach to obtain that color.
And then comes the perm, which also contains a lot of chemicals. So before doing this look, make sure you find a professional salon that you trust to do the transformation.
5. Casual Perm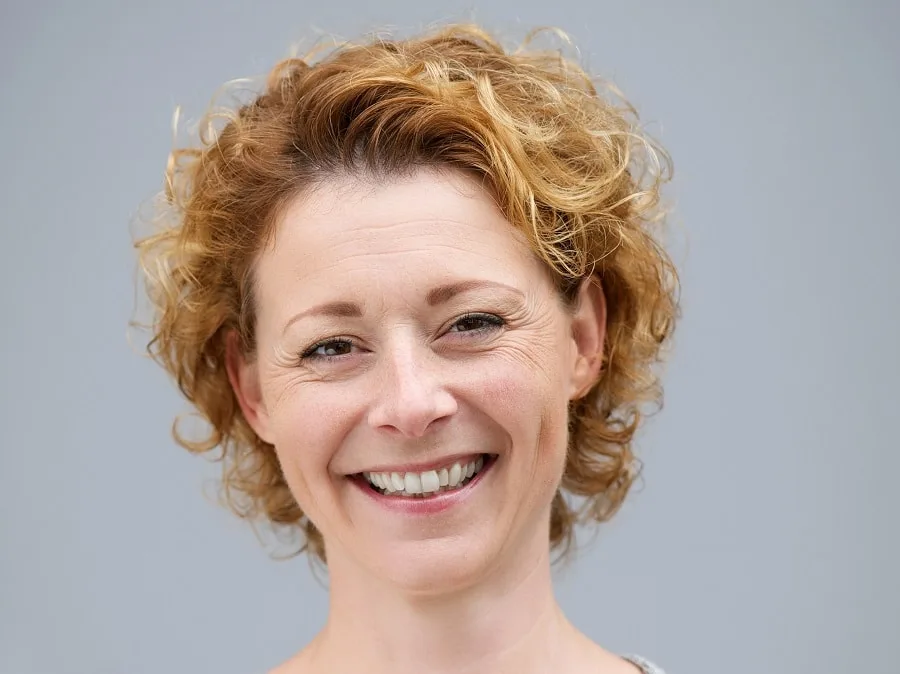 Perms no longer need to have very tight curls, like back in the day. You can create a looser digital perm that looks natural and inflicts less damage.
However, you must know that this perm will probably last less than one with tighter curls.
6. Ultra Volume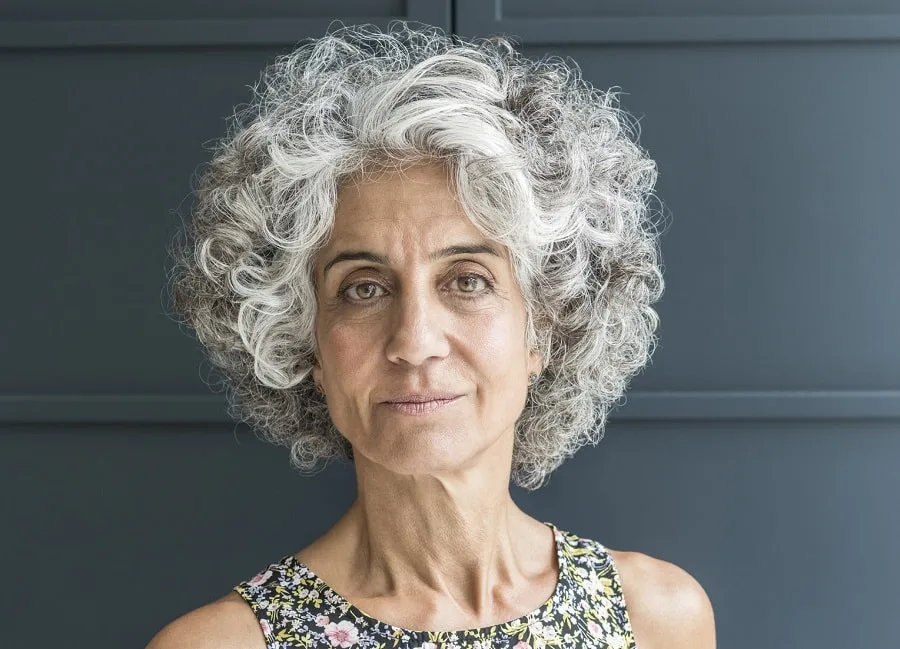 This permed hairstyle for women over 50 creates so much volume because the short hair is layered, and the curls fall one over each other, creating this dimension.
7. Classy Look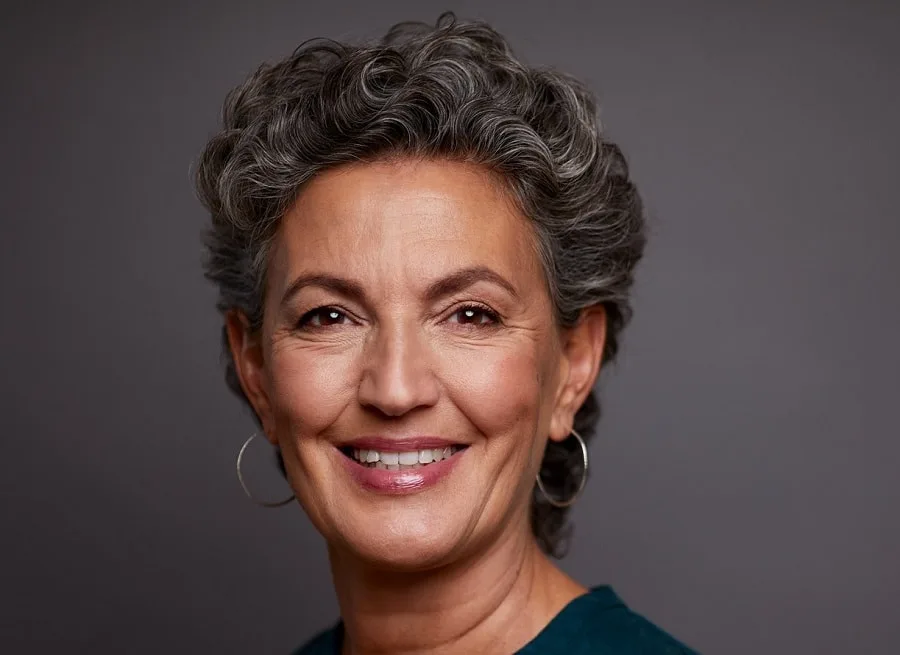 Building your curls close to the roots will give them some sort of height.
And if you back them up with some fixing spray and a comb-over, you will get a classy look that looks perfect for women who want an elongated face.
8. Go to Office Hairstyle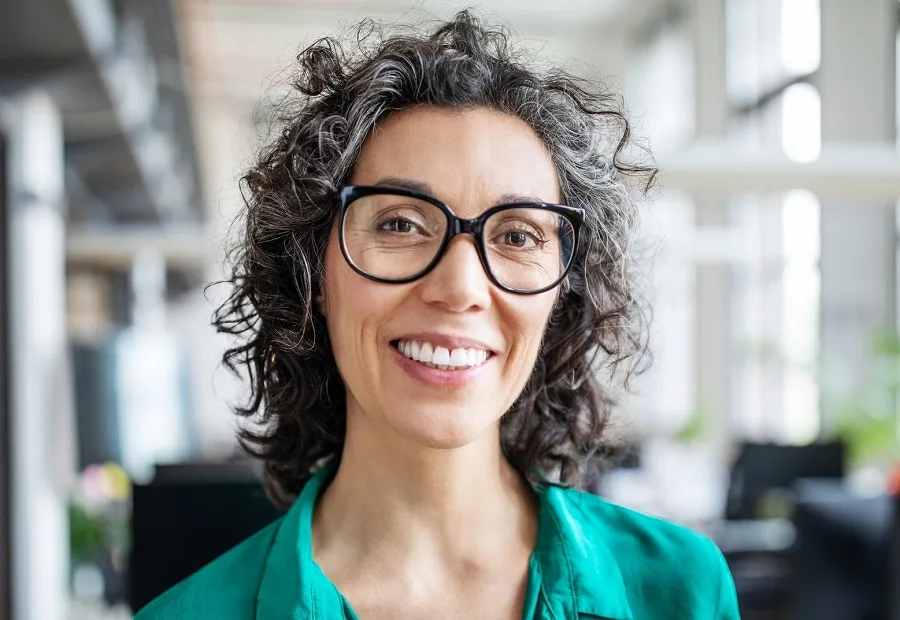 Curls offer a certain grace even if you go for a slightly messy look. Build long layers and swipe those bangs to the back, revealing the forehead.
If you're over 50 classy lady with glasses, even better because you will draw all the attention to your eyes.
9. Loose Wavy Bob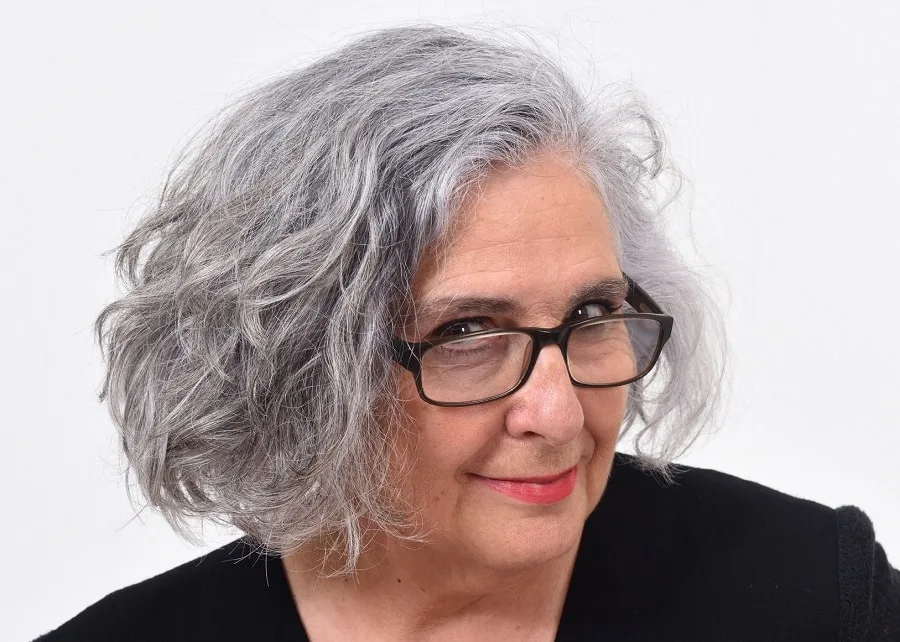 The hair loses its pigment when you are older, and you start seeing gray or white threads. Your options are to embrace them or to dye them for full coverage.
However, if you love your grays but need to uniformize the color, you can choose a gray toner.
10. Sport Perm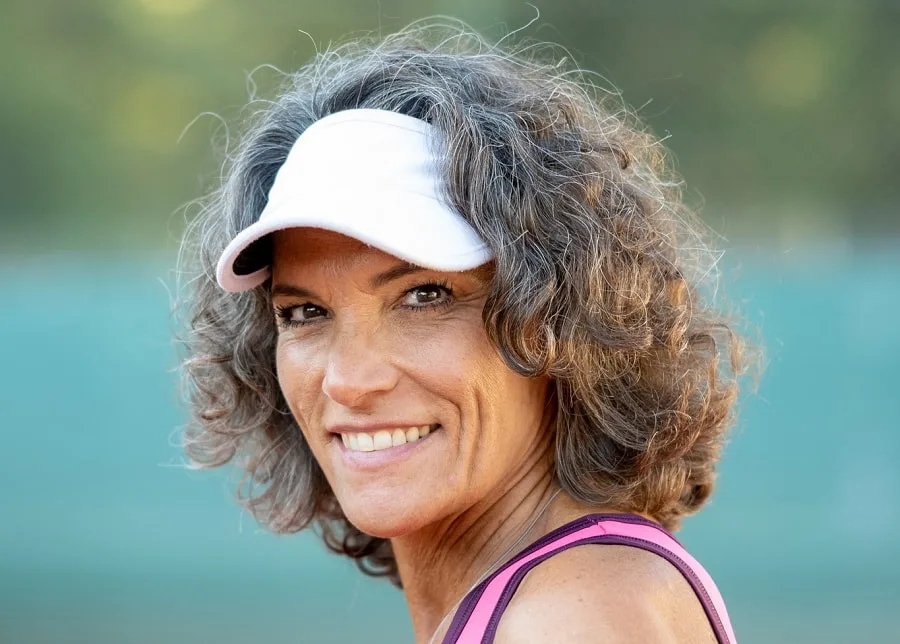 Layers are quite an aid when your hair looks dull and lacks vitality or shape. And if you also lack volume, you should definitely consider getting a perm that will make your mane look richer than ever.
11. Long Wavy Pixie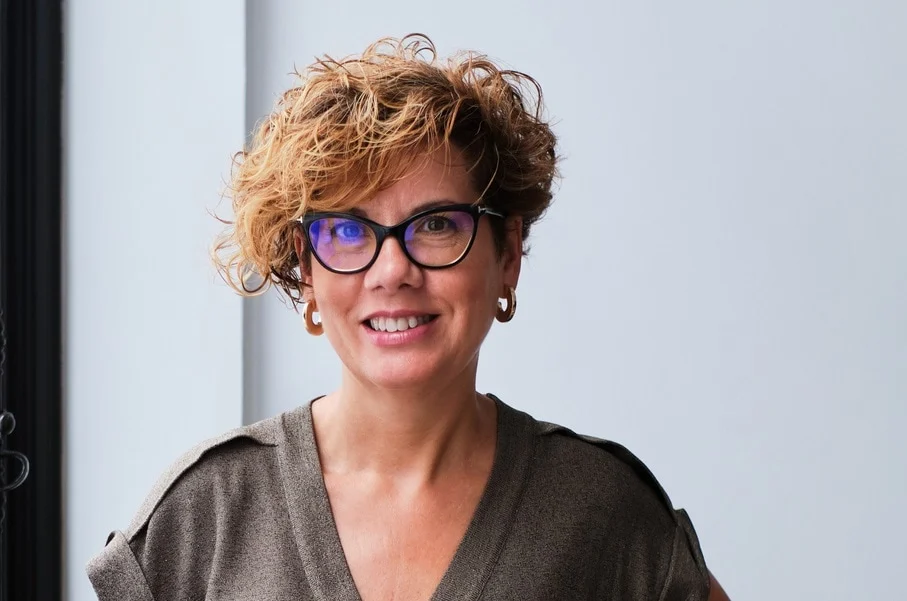 Old ladies look great on pixies, so pick your hairstyle to refresh your looks and appear younger in style.
A loose perm will provide volume, and you can style the long locks to the side, using some hair gel or pomade to obtain that wet touch.
12. Ultra Tight Curls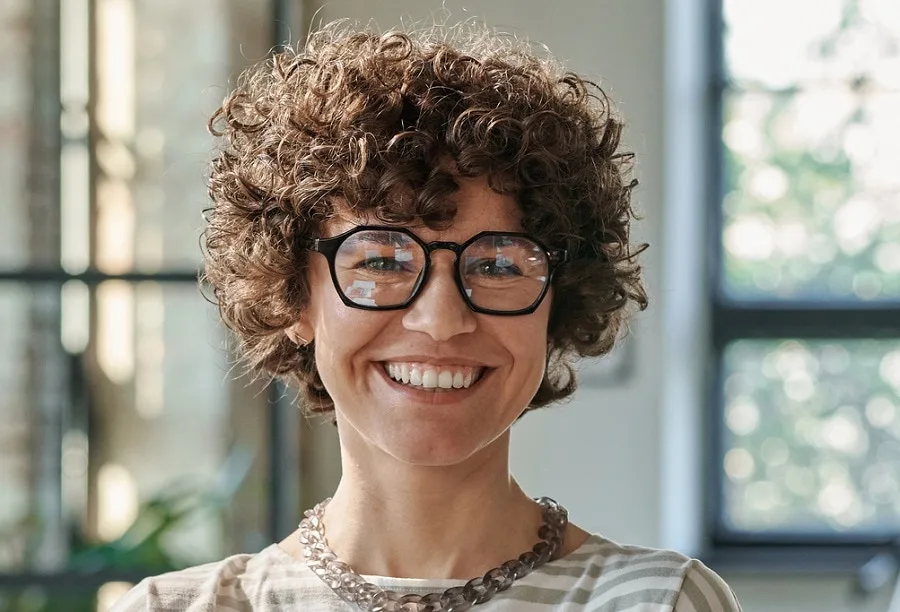 Short hair perms can have a modern twist, but if you like the old-school use of a perm, you can also opt for tight curls and a rounded shape.
However, if you want to break the pattern and add something with a modern vibe, choose glasses with a hexagonal shape.
13. Short Waves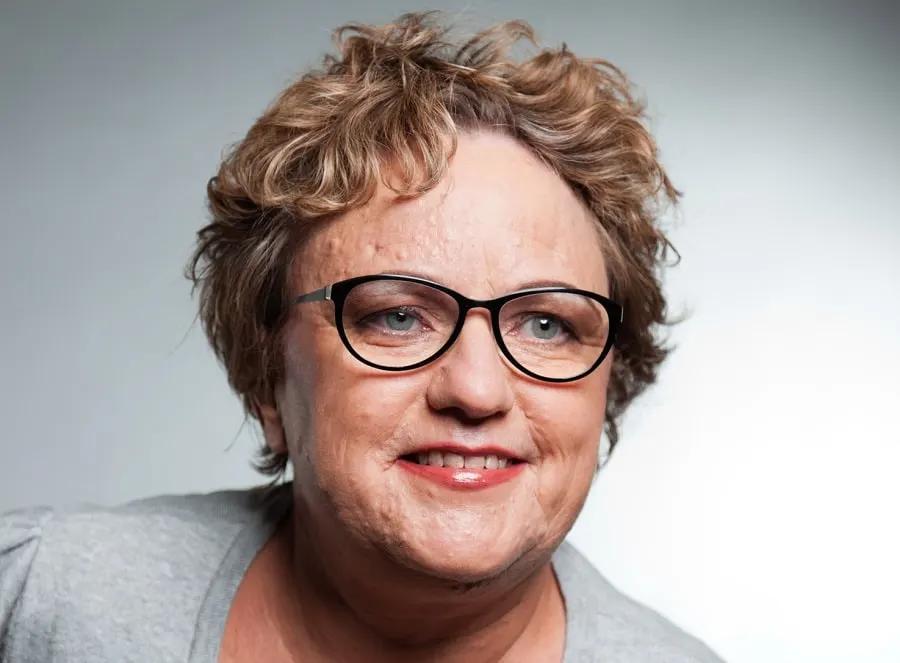 Forget flat and dull hair, welcome a short new hairstyle with volume! Opt for a warm brown color with some thin blonde highlights.
Creating these lighter pieces will help you mask any white strands that popped out.
14. Blonde Ringlets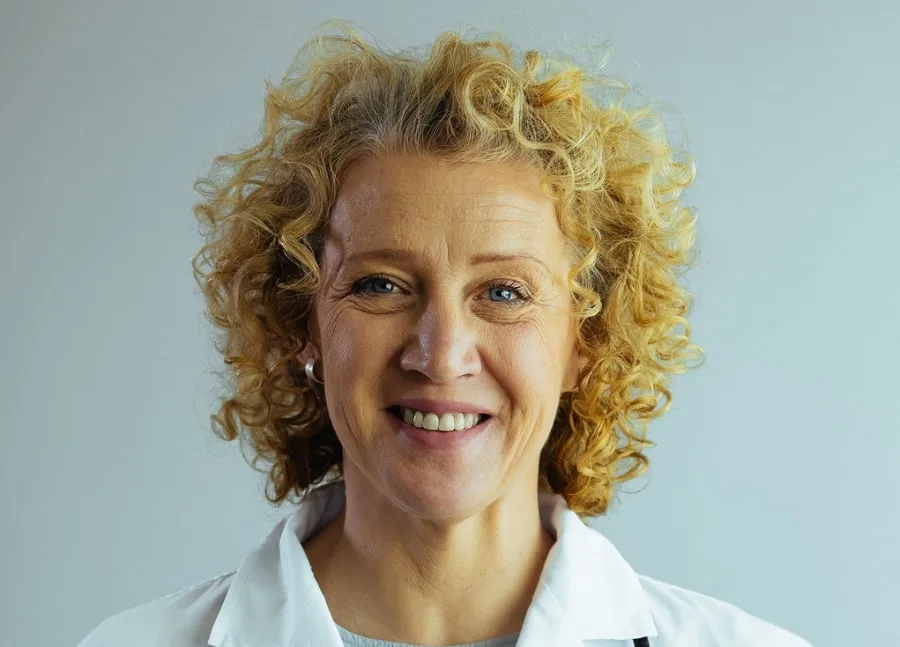 To maintain such a beautiful shape for your ringlets, it would be best to use a special shampoo for dyed hair and a conditioner.
It will give your curls that silky look and a beautiful shine and softness.
How to Take Care of Your Permed Hair
15. Frizzy Hair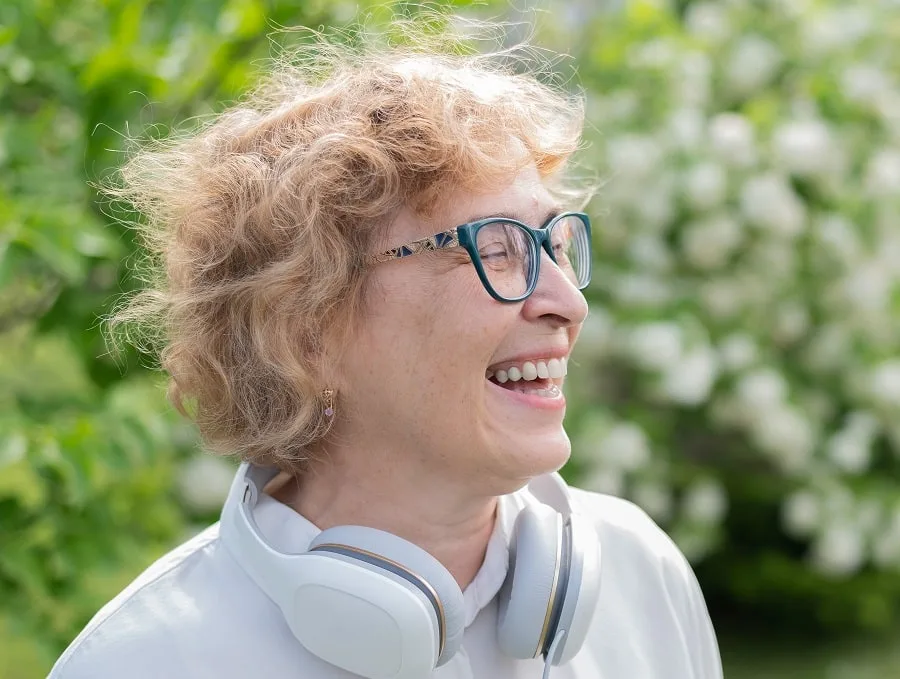 One of the best permed hairstyles for women over 50 with frizzy hair is a bob with bangs. Curls look good even when they look messy and blown away by the wind.
Short hair perms are a great alternative for women over 50 who already have hair pigment loss and lack of volume. By creating texture, your hair will gain a beautiful shape and a certain richness.
Related Topics: