As most people know, shoulder-length hairstyles are common for mature women. A lot of people associate this style of haircut with older women because they believe it is the most common type of cut, similar to how younger people wear longer hairstyles.
Well, the truth is that there is more to the shoulder-length hairstyle of women over 60 than just popularity. In fact, not only do they want to wear a different length of hair, but over 60 ladies change to shorter hairstyles to combat the effects of aging.
Having medium hair makes styling and caring for the hair much simpler, leading to a hairstyle with a healthier appearance.
Shoulder-Length Hairstyles for Women Over 60 Years Old
Have you recently surpassed the infamous milestone of 60 years old and constantly find yourself debating the longevity of maintaining long hair?
Are you considering bringing out the scissors and trying something new? If that is you, you will not be able to resist the urge to sport one of these shoulder-length hairstyles!
1. Messy Grey Lob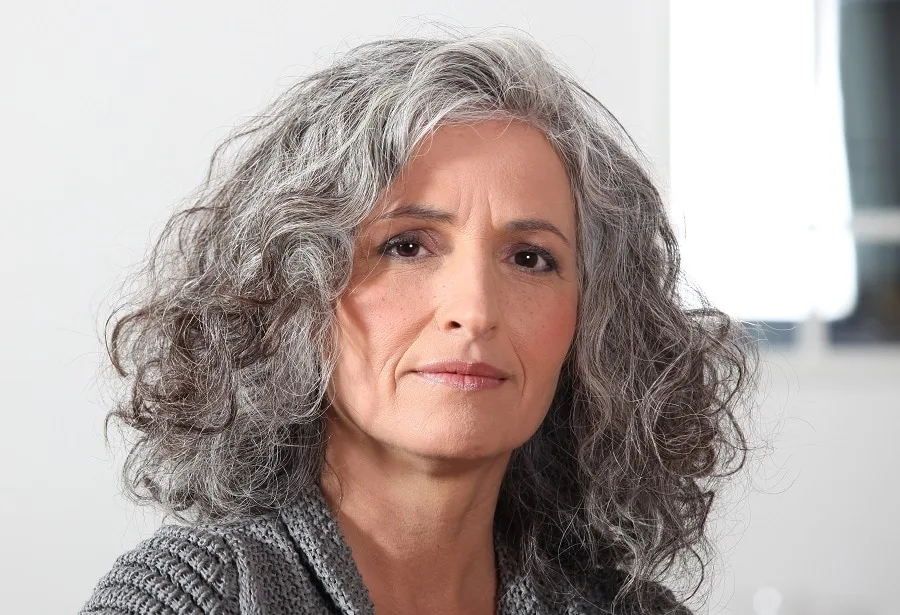 The messy voluminous lob is perfect for women over 60 with untamable curly hair. This hairstyle allows women to let their hair flow naturally while maintaining its length at shoulder height.
Using the right volumizing products will help this hairstyle pop, keeping its appearance full and with plenty of curls.
2. Symmetrical Pigtail Braids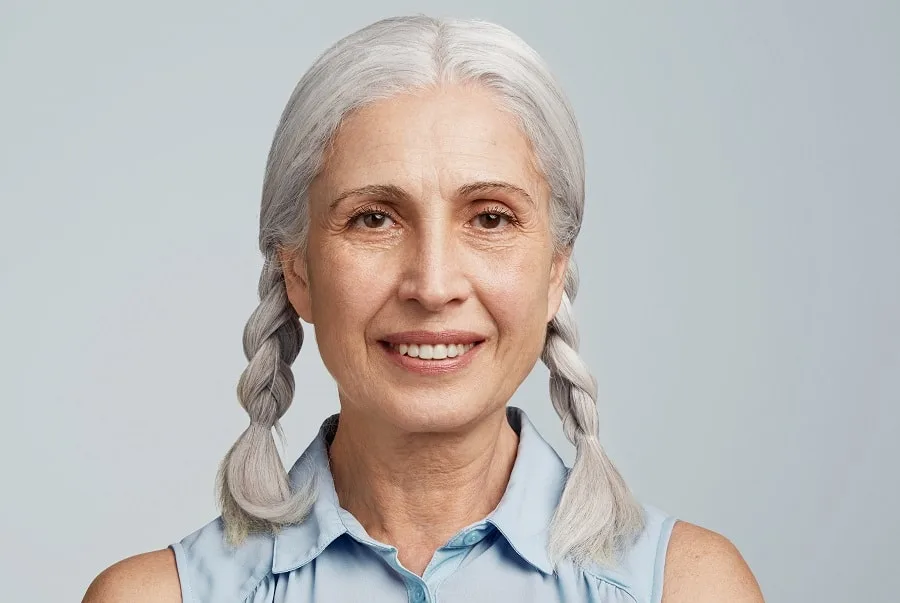 Who says that older ladies are too old for braids? Any woman with shoulder-length hair that is somewhat easy to control can opt for the symmetrical braided hairstyle.
Think of this hairstyle as a shoulder-length double-sided braid. It will give your appearance a younger look.
3. Medium Layers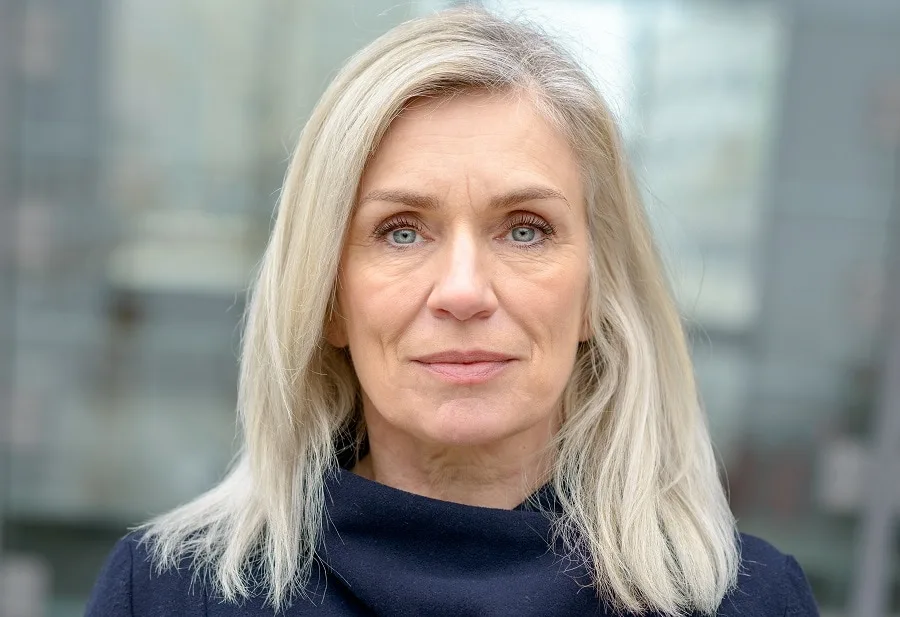 This hairstyle is perfect for women who love their hair's natural length without putting it up in a bun or ponytail. To get your hair out of your face, tuck one side behind your ear as the other side flows naturally along the face.
This layered hairstyle works well for women over 60, with a head of hair showing volume.
4. Face-Framing Hair With Bangs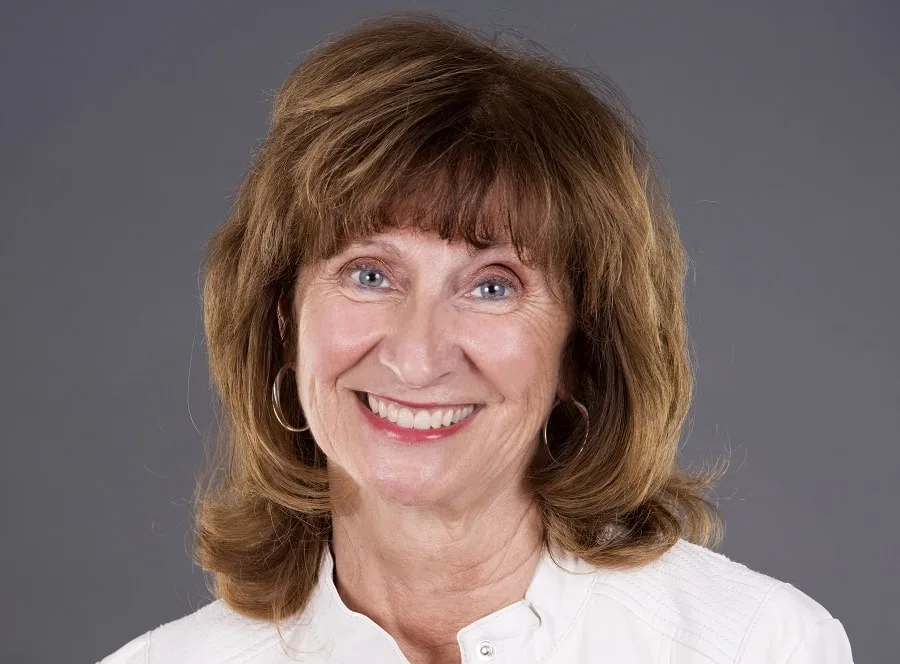 The face-framing haircut is perfect for older ladies with hair that naturally begins to curl along the face as it approaches the neck.
If you want to add extra style to the haircut, throw in some curving bangs to frame the hair above the eyes.
5. Medium Straight Hair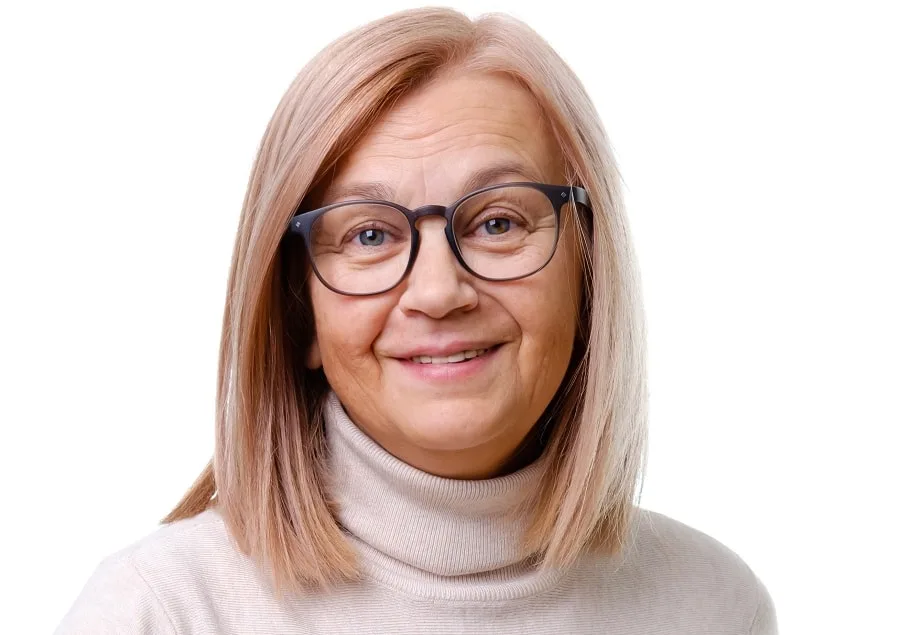 This hairstyle will work well for older women with naturally straight hair. To achieve the mid-length straight-hair bob, you will want to cut your hair just to the point of touching your shoulders.
This will also work great for women with wavy hair who can straighten the hair very easily.
6. Effortless Pushback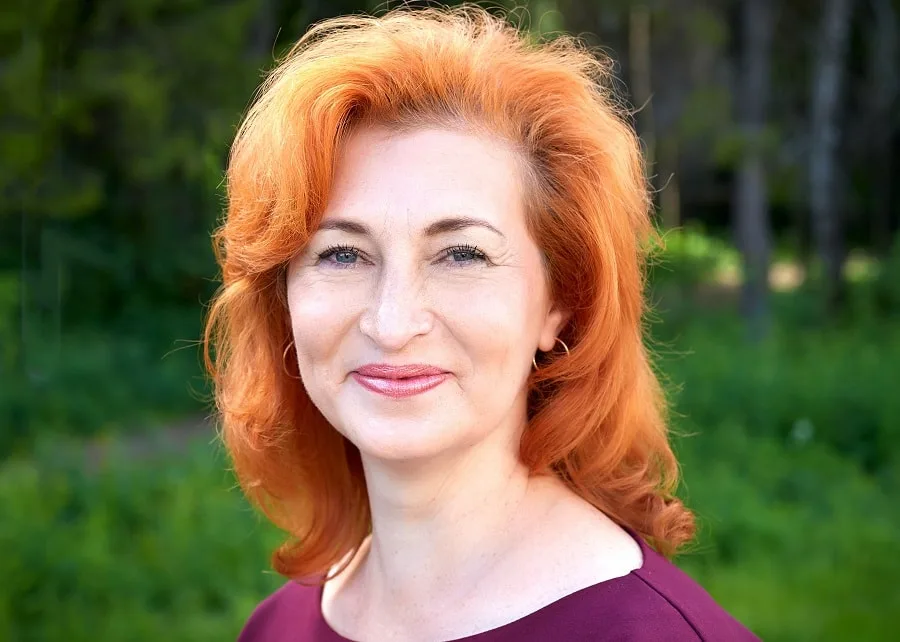 Sometimes the hair is hard to control and wants to do its own thing. When this is the case, it could be time to run the hands through the top of the hair and push it back.
Pushing your hair back over the top will allow the sides to flow naturally. For extra style, allow the bangs to flow over one side as the pushback is more concentrated on one side.
7. Curtain Bangs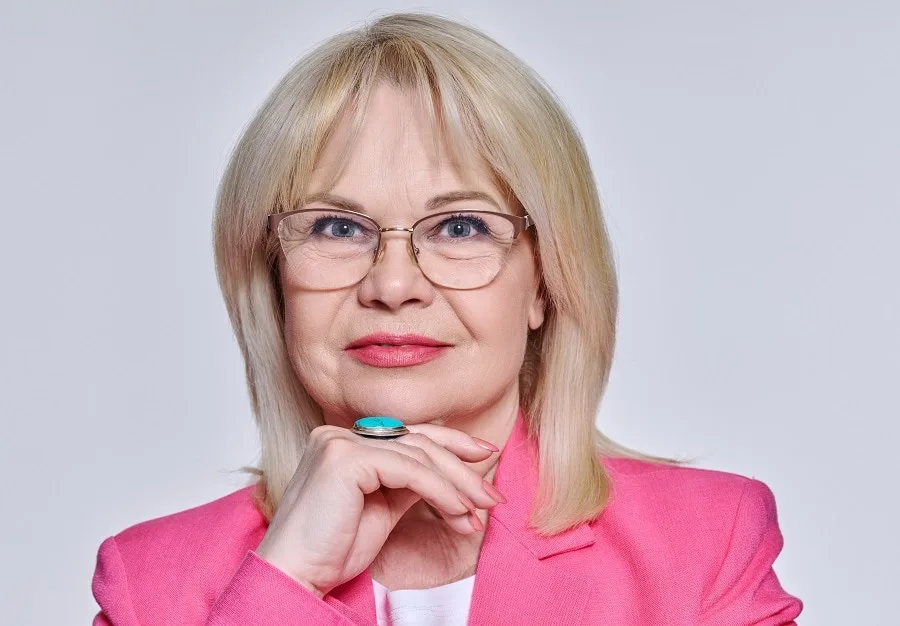 This is the perfect medium hairstyle for women over 60 who love a shoulder-length cut that is easy to style.
If your hair tends to hold more volume on top, add some bangs to the picture to grab your viewer's attention.
8. Side Swept
The side-parted shoulder-length hairstyle is an original look. This hairstyle allows ladies to continue showing off their long hair while supporting full-size bangs.
Senior women love this hairstyle for how easy it is to move their long bangs around. You can easily sweep them to one side like a curtain on a window.
9. Thin Wavy Layers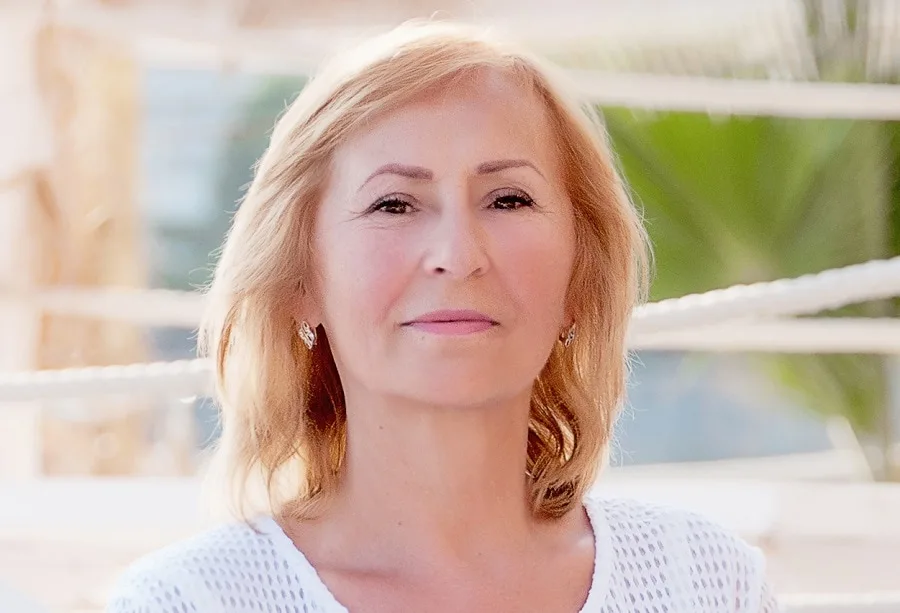 The wavy hairstyle works well for women with a less dense hairstyle. By pushing the hair back towards the ears and running the bangs across the top of the forward towards the side, the hair is always out of the way.
10. Choppy Bob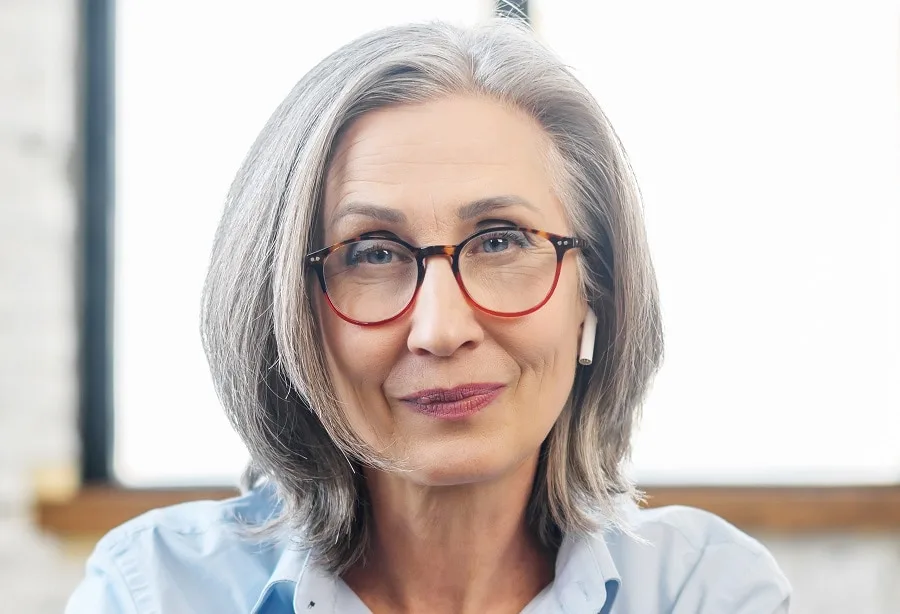 The choppy bob is perfect for over 60 women with glasses who love to rock a bob that is not equal on all sides.
To give your hair that uneven look, take a little hair from one side of the bangs and push it to the opposing side.
11. Messy Lob With Bangs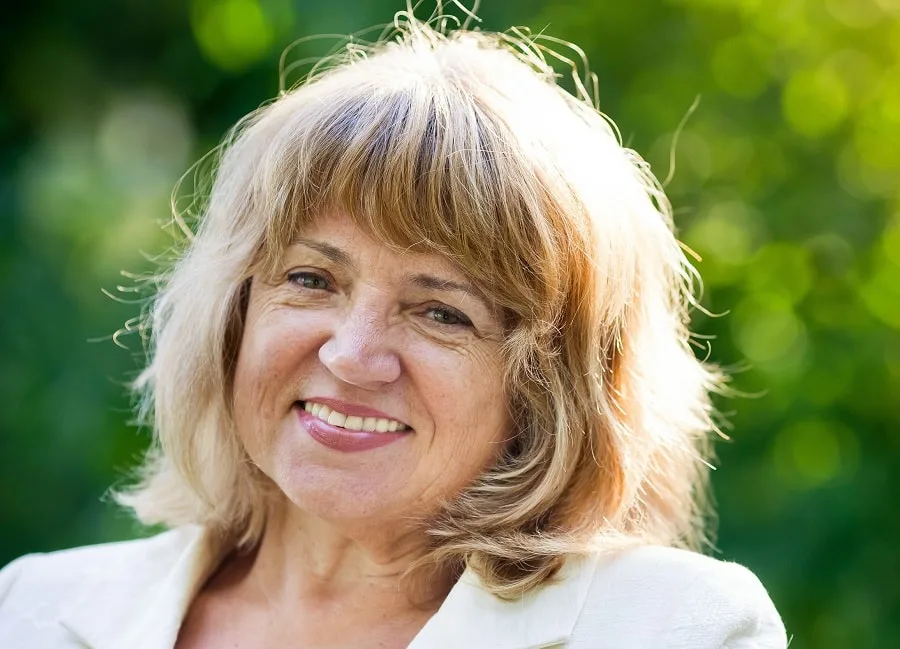 As women get older, the hair tends to fray and becomes harder to lay flat. If this is your situation, it might be time to rock the messy hairstyle.
Cut your hair to a bob length and add some short bangs to add attention to your eyes.
12. Shoulder-Length Shag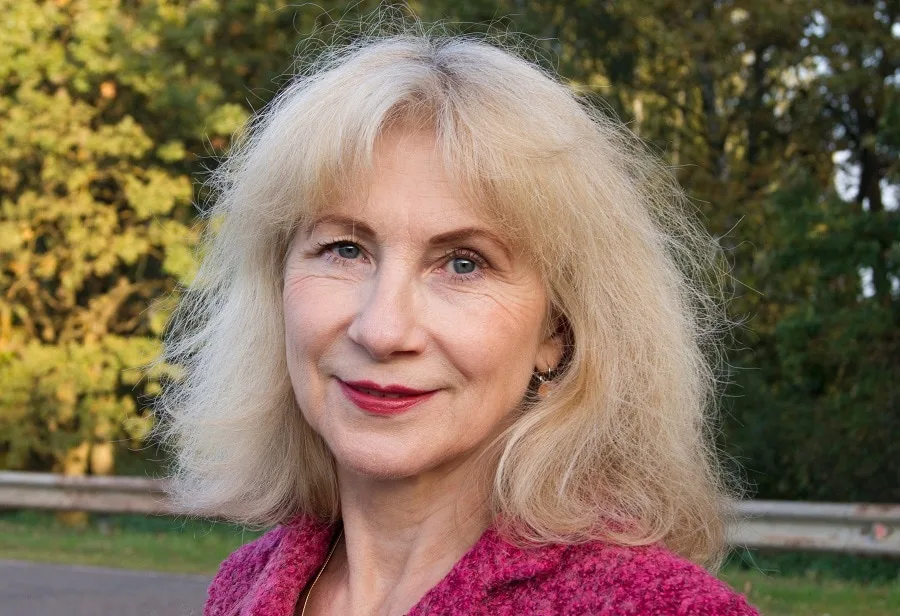 The shoulder-length shag hairstyle is necessary when your hair has its personality. Most women over 60 with poofy hair deal with this hairstyle by cutting down the length to shoulder height and putting more focus on the bangs.
Curl the bangs over to take away the focus from the overall shaggy look.
13. Textured Curls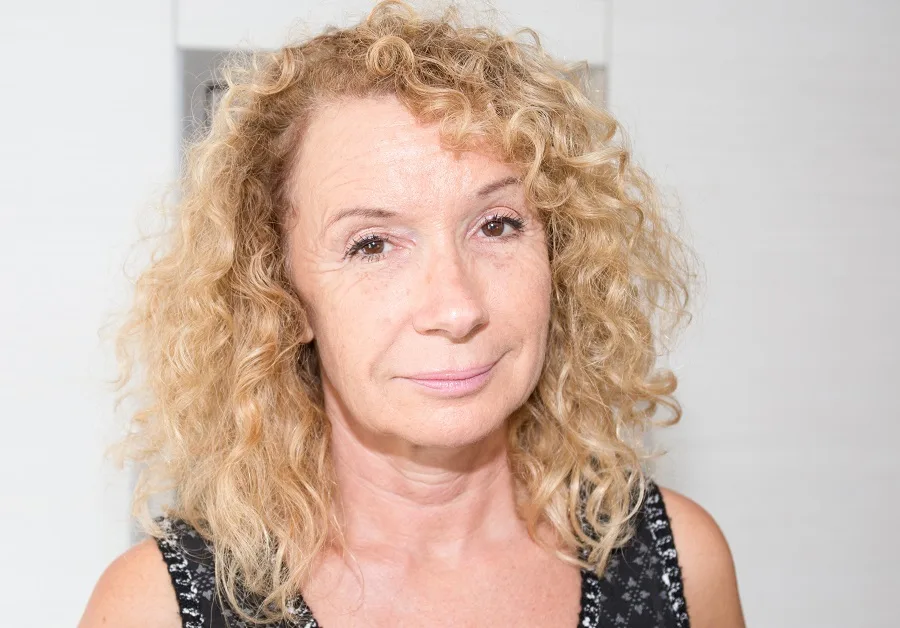 This is a shoulder-length hairstyle for women over 60 for when it is impossible to control the curliness of your hair.
When this becomes the case, let your hair flow long to medium-length and place the bangs to one side.
If you want to add texture to your curls, throw in some volume to keep the curls separate and layered.
14. Natural Flow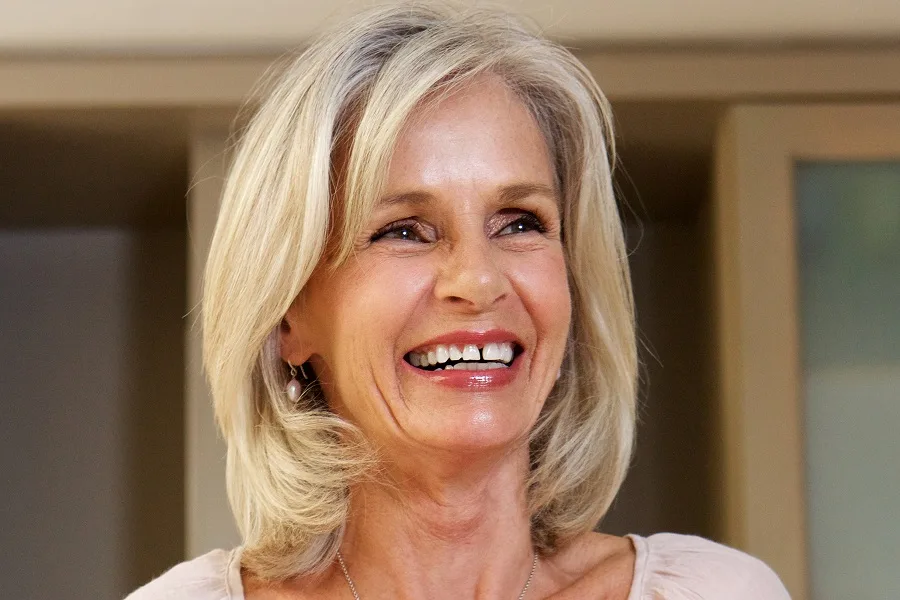 The mid-length natural flow suits old ladies very well. Some women can keep their hair flowing naturally without fraying as they age.
This hairstyle gives women a presentable look while allowing for alternative styles to be added.
15. Sleek and Straight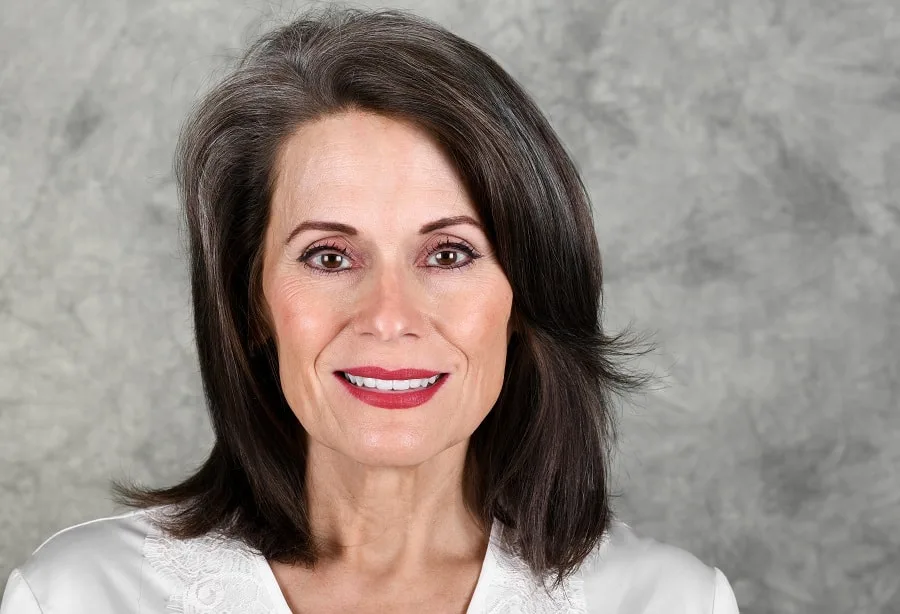 Sleek and straight hairstyles are perfect for older women with naturally straight hair or those who love to straighten their hair.
Your hair is easily controllable by running their fingers through it, allowing for the hair to be tucked behind the ears easily or pushed over.
16. Wavy Blonde with Clip Back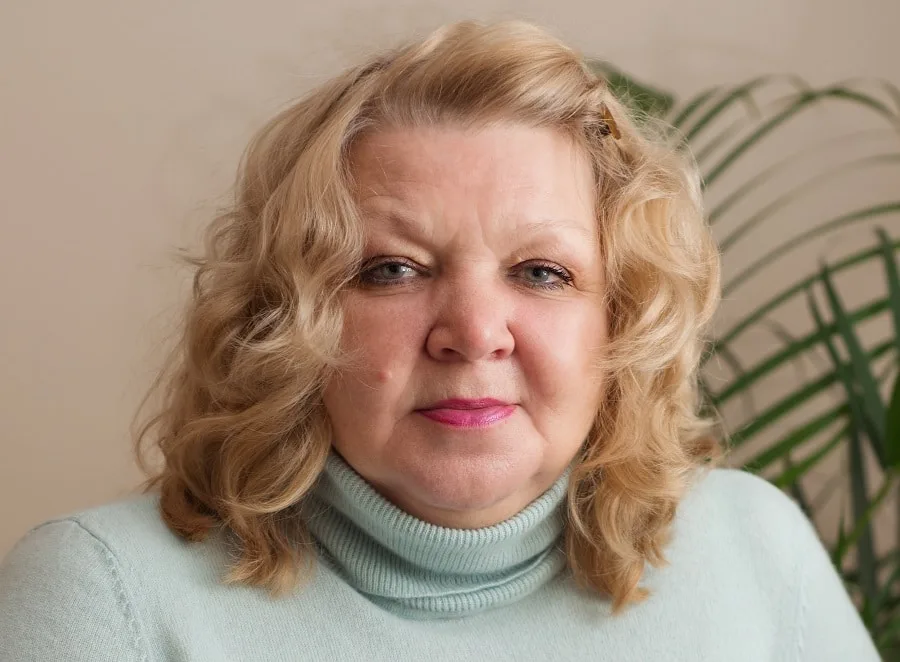 Some women over 60 with round faces find it difficult to manage shoulder-length curly hair.
Sometimes it is best to let the hair flow along the sides while clipping the bangs back over the top of the head, giving your hair a pompadour look above.
17. Natural Brunette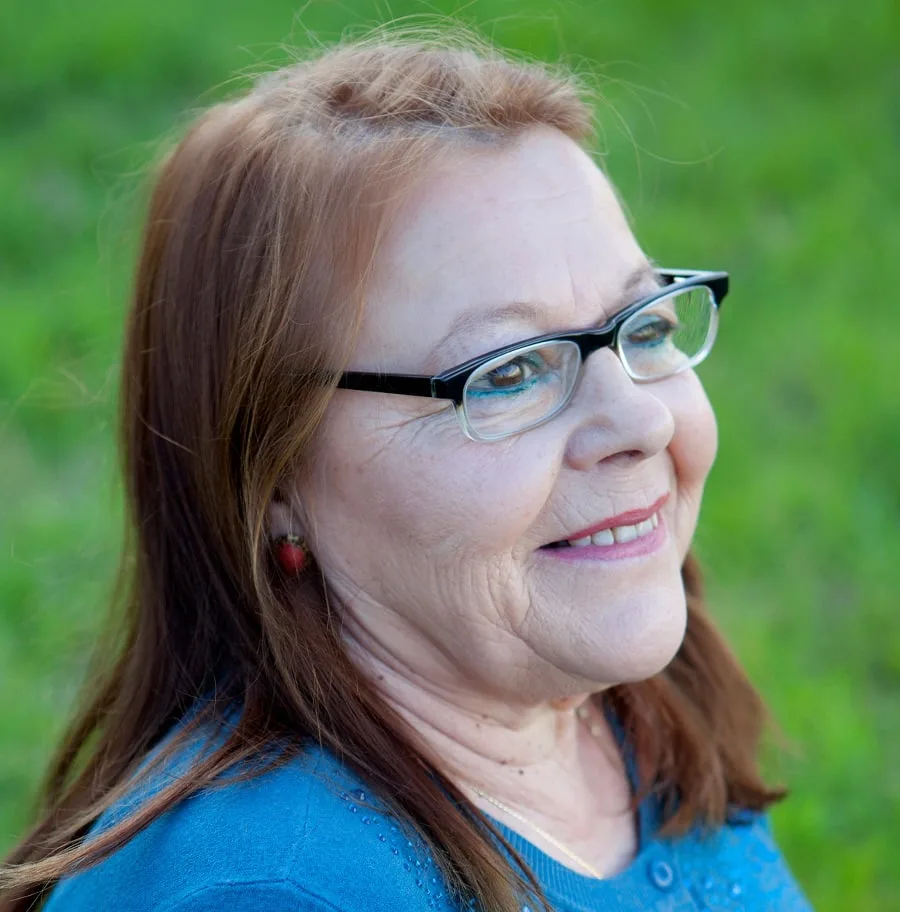 Lastly, this hairstyle requires the least amount of effort when it comes to styling. It's perfect for women who maintain shoulder-length hair and don't want to add too much product to their hair.
It is an effortless hairstyle allowing older women to push their hair to each side and go on with their day.
Senior citizens who enjoy medium hairstyles don't want to follow the crowd; they're able and willing to put in some work themselves.
Today, shoulder-length hairstyles for women over 60 can be styled in several ways. From curly hair to straight hair, thin hair to thick hair, and hair with color to gray hair, a woman's hair is a way of expressing their style.
No matter which hairstyle you choose, your hair will keep you looking flawless and feeling great!