Braided hairstyles suit all older women who want to maintain their youthfulness and look modern, cool, or elegant. These styled braids are versatile so that they can be adapted to numerous occasions, moods, personalized styles, or needs.
Braided Hairstyles for Older Women
Braided hairstyles for older women can be box braids or any other protective knitted hairstyles. You will use these to protect your hair from damage, pollution, and other external factors. Also, French braids can be styled in so many ways, creating a crown around your head or styling some exquisite buns.
Whatever you choose, braids are a good option for any older woman. Below we have prepared some of the cutest examples, so scroll down and discover them.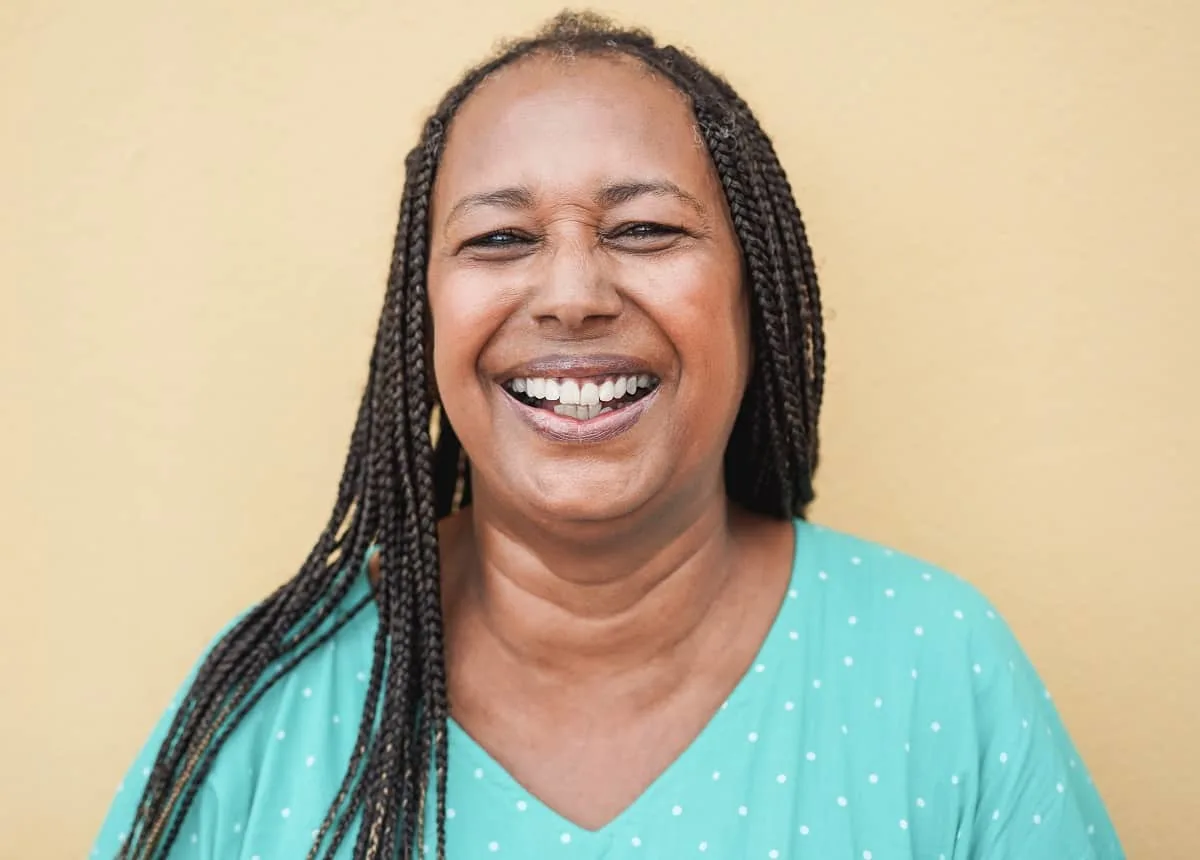 Instead of feeding in the braids starting from the roots, add the hair a few inches later. Make sure you gradually add the bulk hair, maintaining your braid's thickness all the way till the end.
2. Wedding Dutch Braid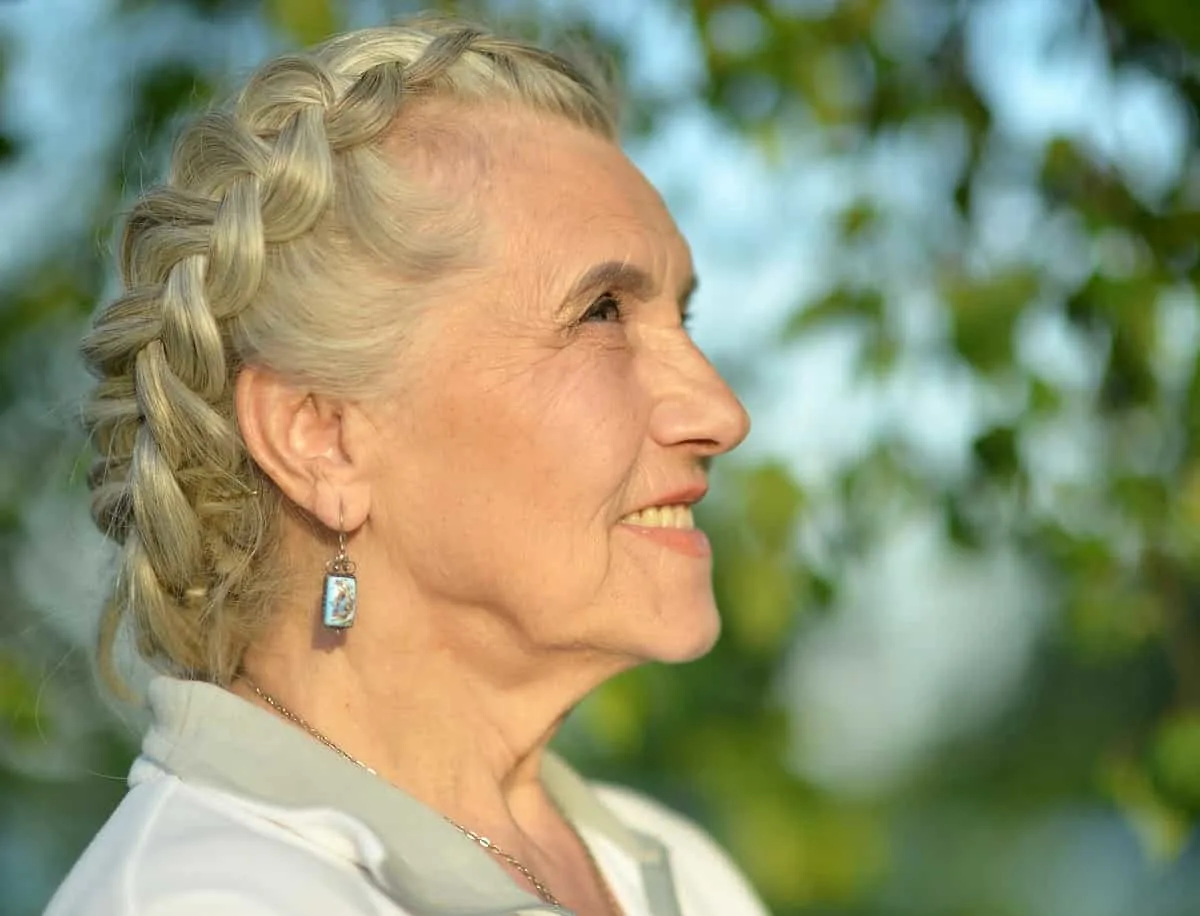 This braid for older women is a gorgeous option for events and occasions when you heed a spotless, flawless hairdo. Start from the top and, using the Dutch braid, create a braided crown. The hairstyle is also called a Halo braid hairdo.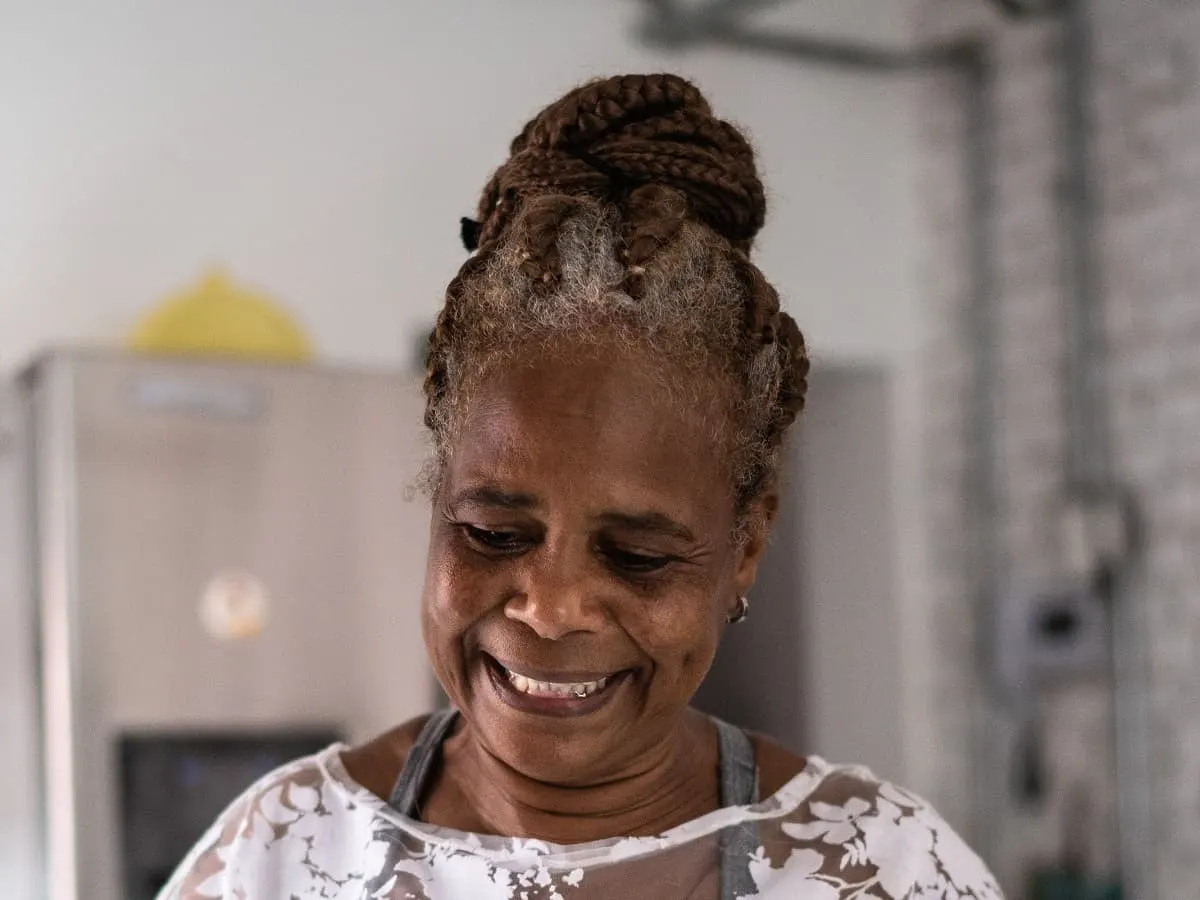 Braids for older women that enrich and extend your main usually consist of feeding in the knits with Jumbo hair. Opt for a color that suits your skin tone and wear your knits rolled into a bun, on top of the head.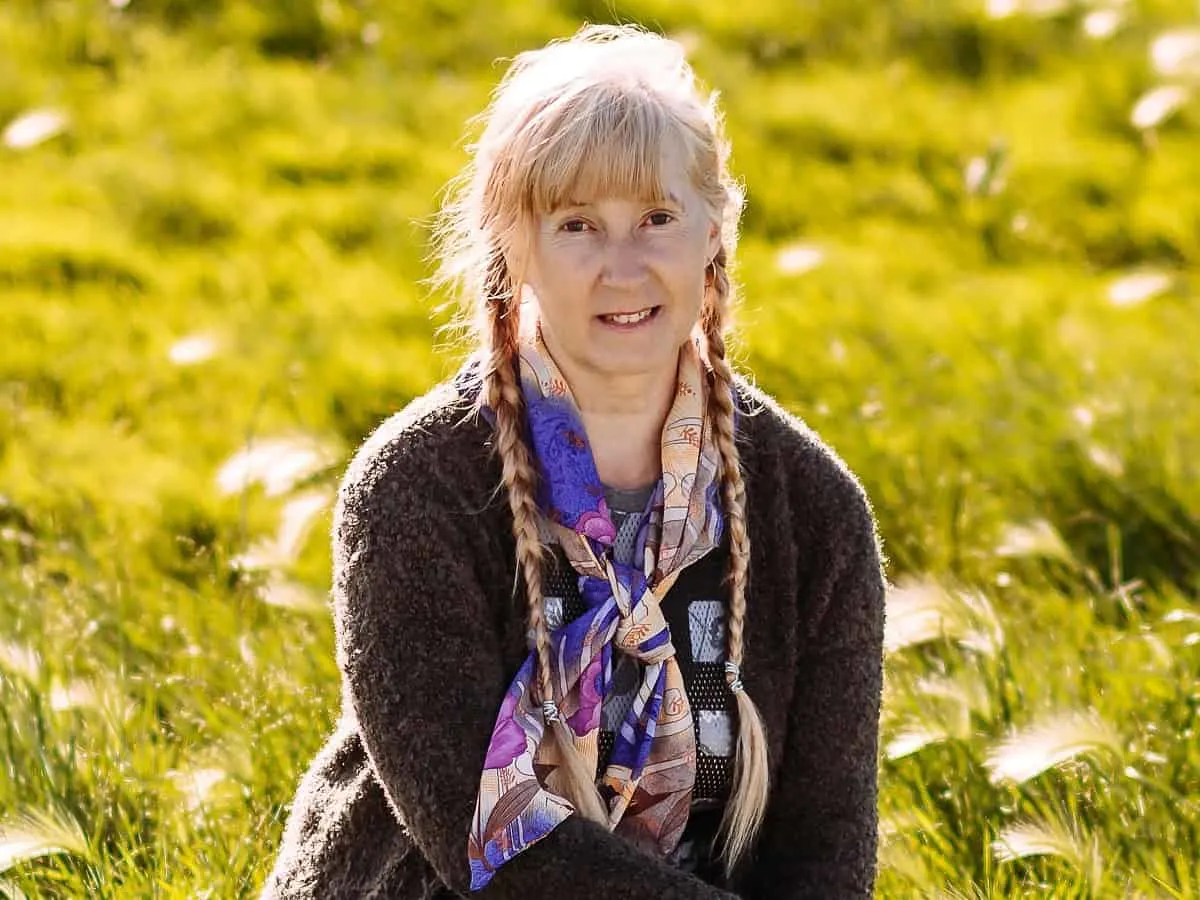 A hairstyle with two braided ponytails that fall on each shoulder is childish and will make any older woman look youthful and sweet. Get a pair of straight bangs and wear them spread on the forehead.
Black women tend to wear their hair knitted into cornrows whenever they want a protective hairstyle. These braids prevent damage and tame coarse hair. In this case, styling the cornrows on one side gives the whole hairstyle a beautiful shape and direction.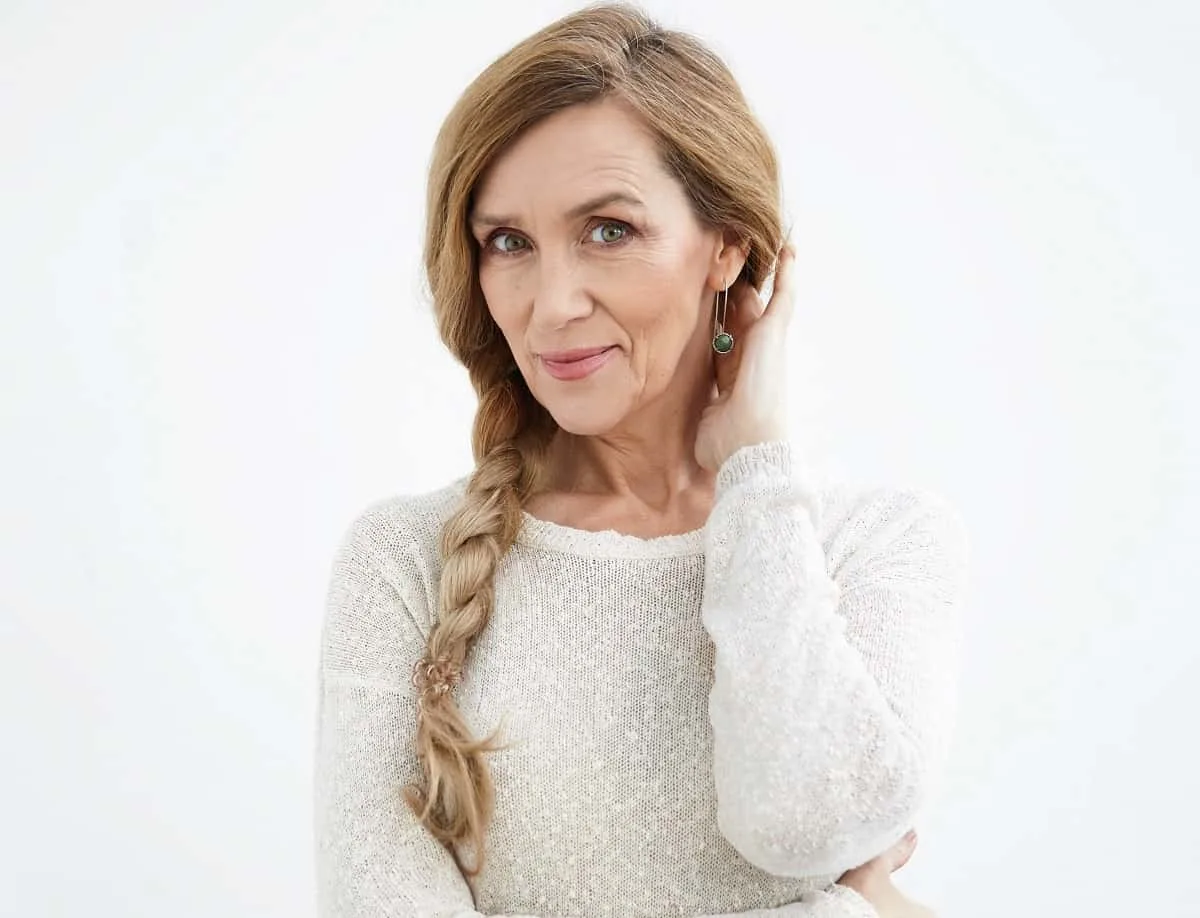 If you have thick hair, you are a lucky lady. You can opt for numerous stylings that will make your mane look stunning. However, if you aim for something simple but with a classy vie, pull your hair on one side, knit a loose braid, and tie the hair with a spiral rubber band.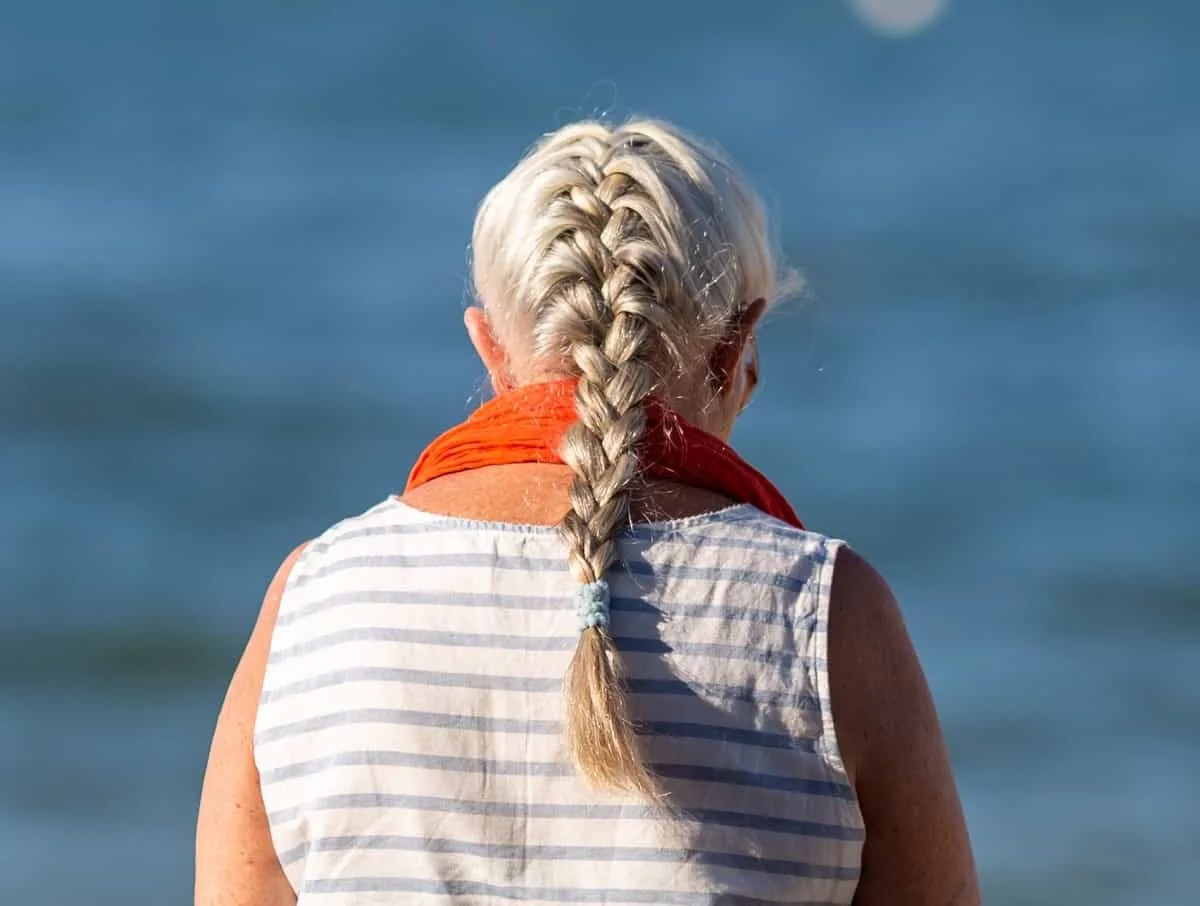 A well-done braid is not only perfect for any occasion but also for women of all ages. Braid it tight and close to your head so that the knit will get a gorgeous shape. Make sure not to pull your hair too hard because you can create scalp damage.
8. Cowboy One Sided Braid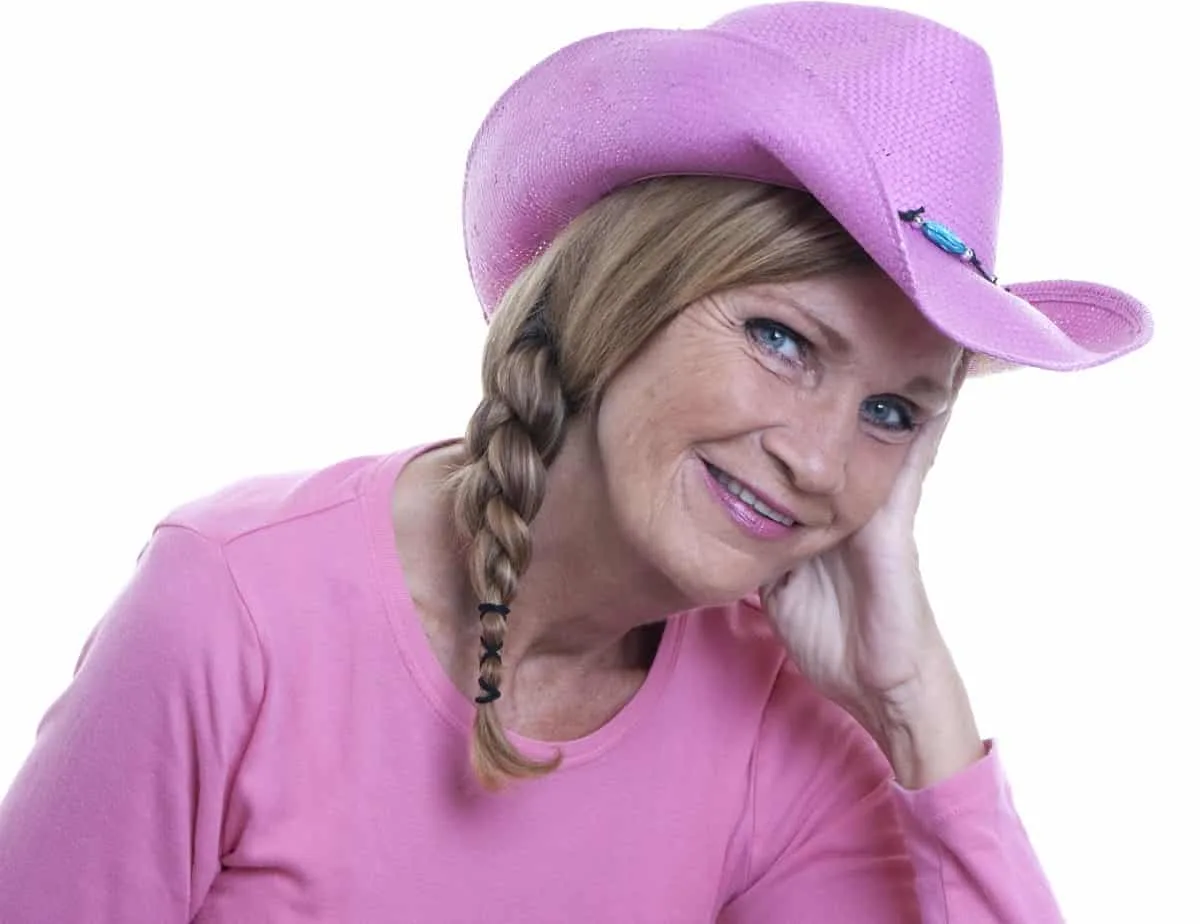 Braids are so fun, and they match so many outfits and styles. If you are into cowboy hats, one or two braids will help you keep those locks in one place. Pull your hair on one side and style a knit, and tie your hair with an elastic.
9. Fishtail Braid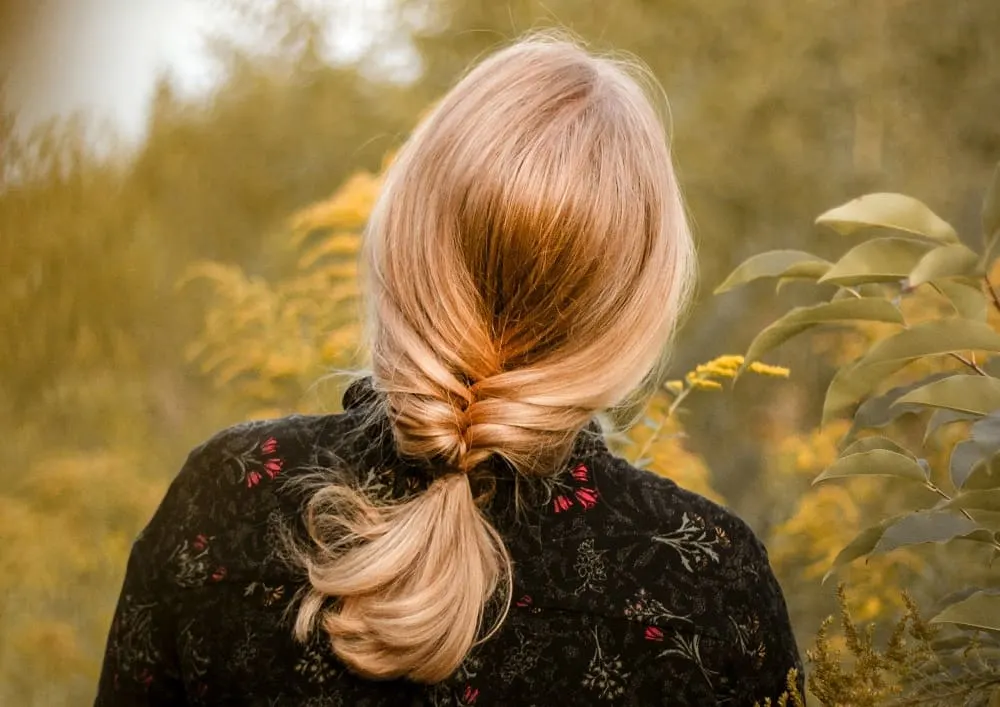 Keep it elegant with a simple fishtail braid. Divide the hair into two equal parts and pull thin strands over from one side tucking them beneath the other section alternatively. Instead of plaiting to the end braid only a small portion securing the remaining hair in a cute ponytail.
10. Short Bob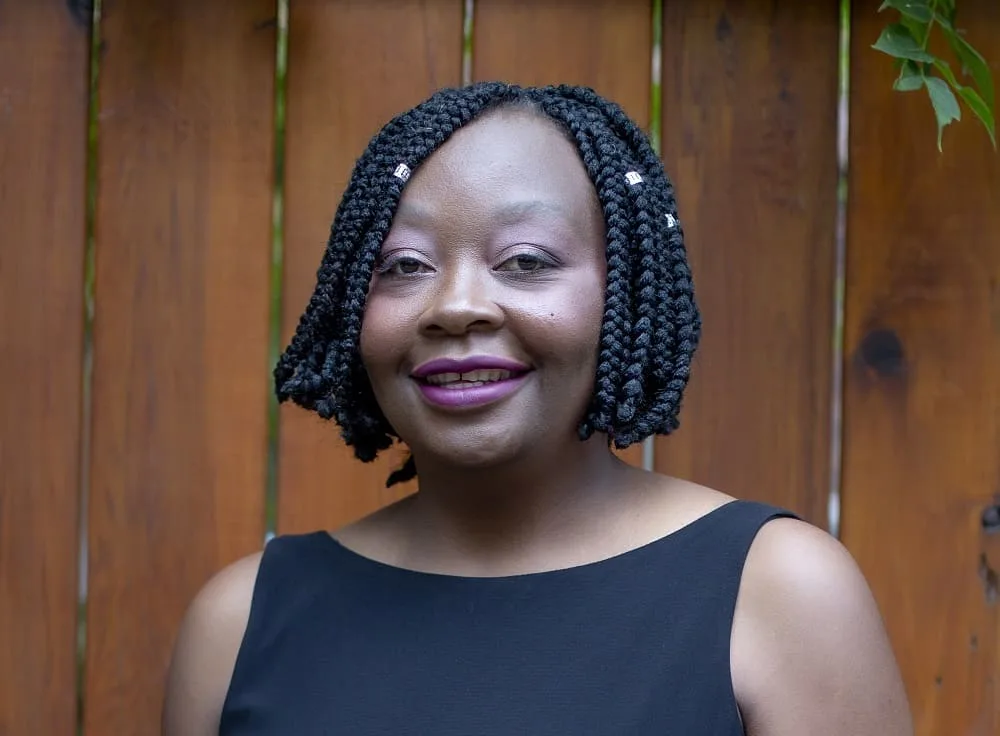 Senior African-American ladies can protect their hair from any damage with box braids. Go for short plaits that bend around the face naturally with a side part creating a bob dangling above the shoulders. Use extensions if needed and finish off with shiny hair cuffs.
11. Simple and Classic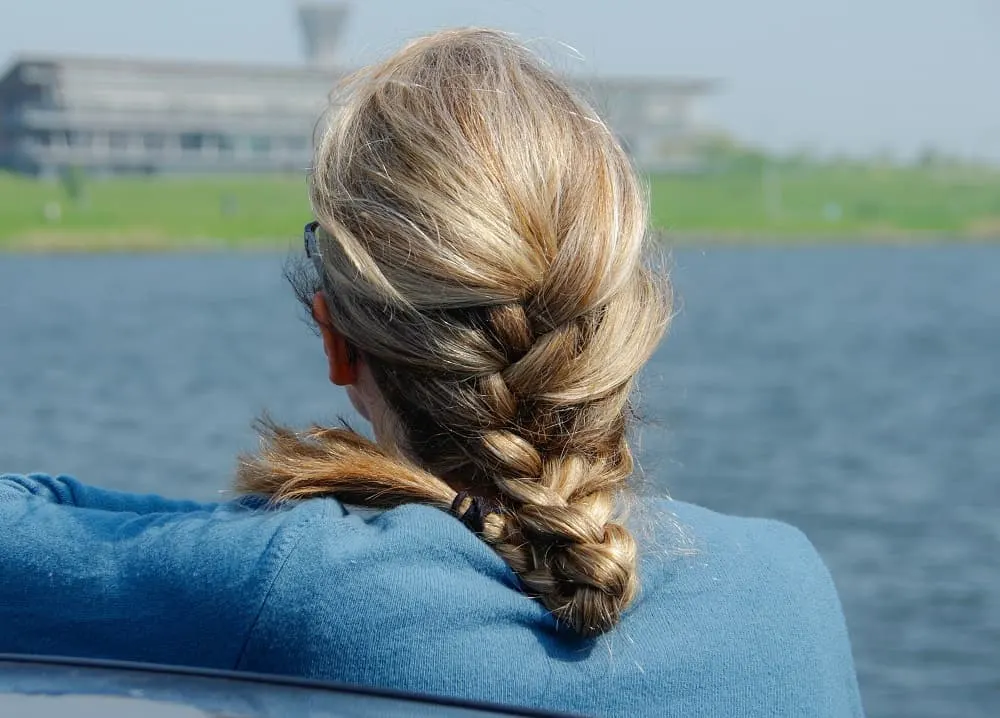 The simpler, the better! Prevent those long tresses from getting into the face with a chic and timeless French braid. Start plaiting from the very front or the back and continue to the end or opt for a ponytail instead. Whatever you like!
12. Looped End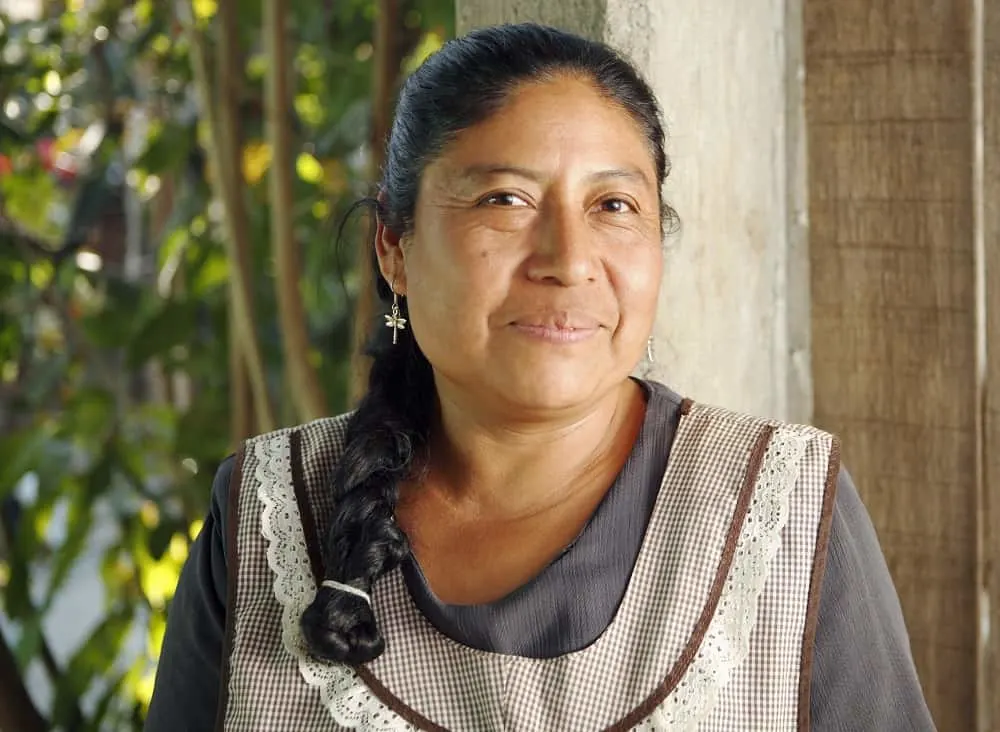 Old ladies who are not very fond of styling their hair can sport a simple braid with a twist. Slick back the locks and braid them down. The end is folded creating a loop before securing with a hair tie. Go a step ahead and try the 1940's-inspired loop braids too!
13. Curly Box Braids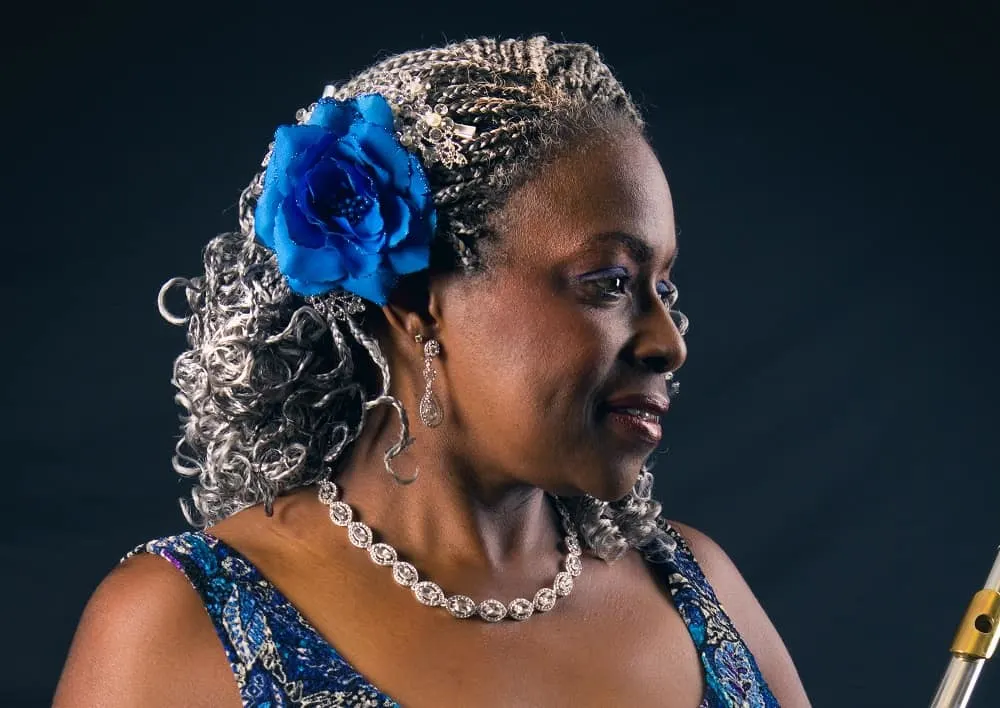 Don't be shy to embrace your grays when getting on in years. Older black women can try medium box braids using silvery gray extensions to contrast sharply against their skin tone. Curl the braids using a curler or flexi rods and pin them back to the sides. Top off with a flower. Simply wow!
14. Twist-Back Style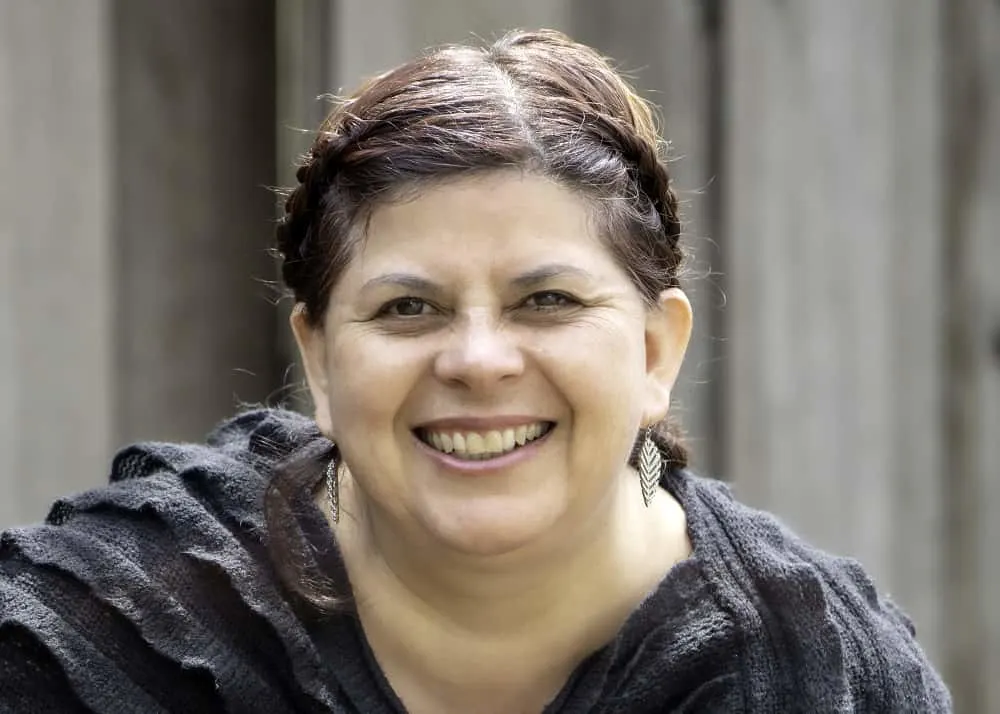 Those who find braiding difficult can take two chunks from each side and twist them around each other while pulling them back tightly. Style the remaining tresses in a rope twist braid or a simple bun. You can also pull out some strands to frame the face at the front.
15. Face-Framing Waves
This braided hairstyle is ideal for older women who want to steal the show at a formal event. Spare the front locks to frame the face while the remaining hair is tousled to one side and plaited in a fishtail braid. Add loose waves to the long center-parted fringe for a romantic appeal.
16. Two-In-One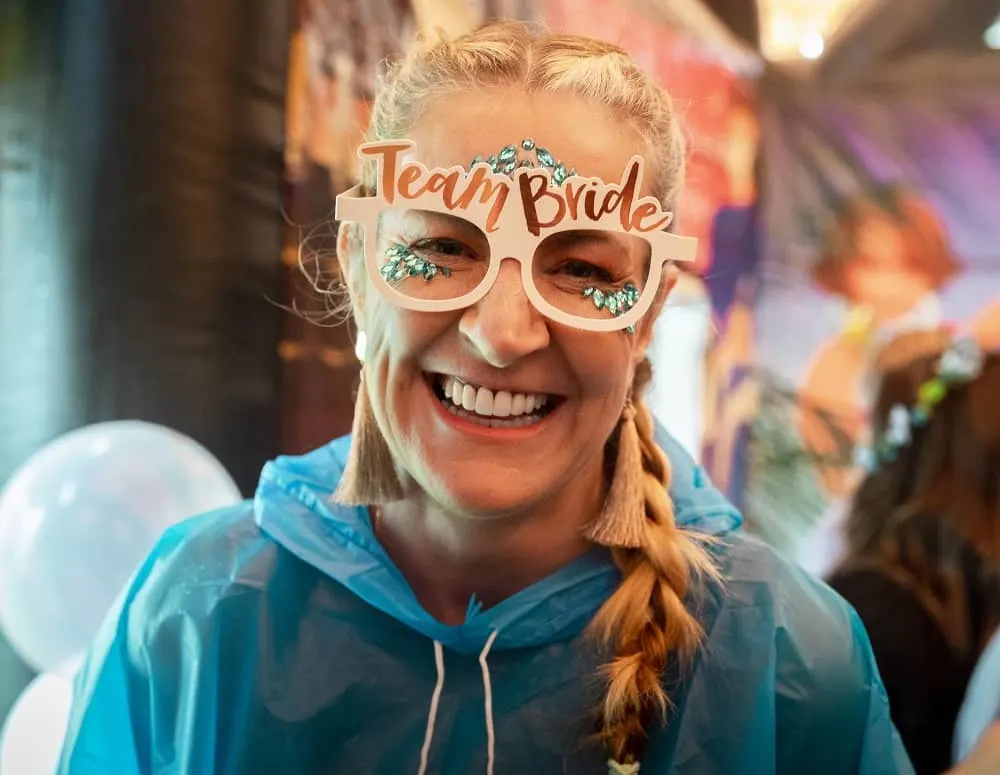 Liven up your look with a cute girly hairstyle. Opt for a middle part and braid the sides to be merged together at the back. Continue plaiting the strands to the end and let the braid dangle at the front. Top off with chic earrings and get ready to party!
17. Messy Appeal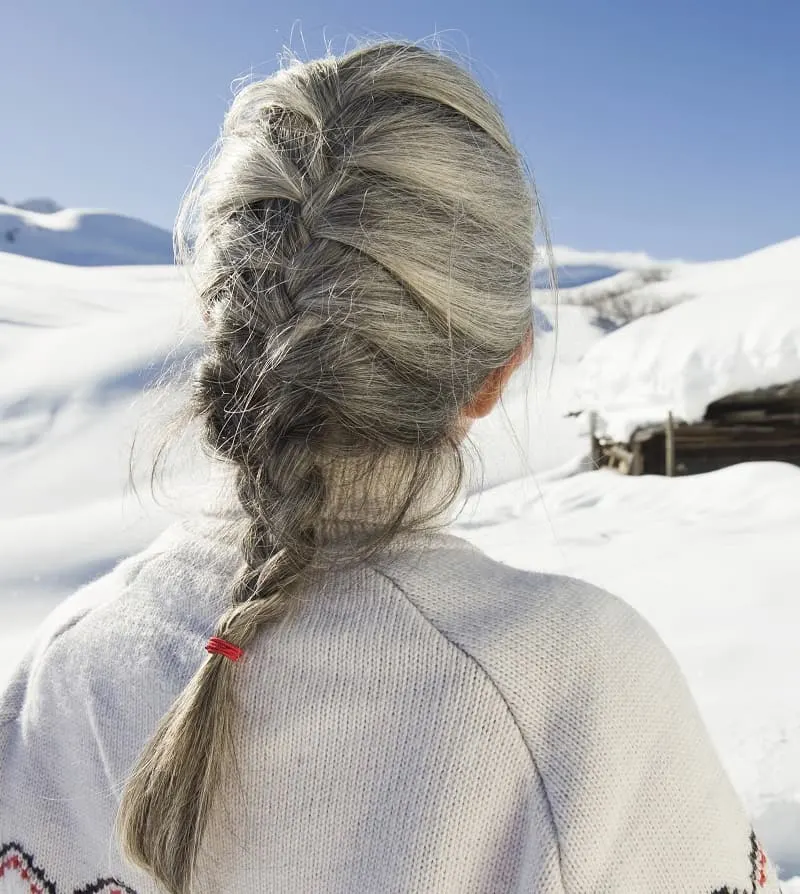 Messy is the new dressy! Flaunt those silver highlights on an ashy gray mane by knitting the hair in a loose French-style braid. Tug out some strands to create a carefree appeal along with the flyaways. Classy isn't it?
18. Halo Braid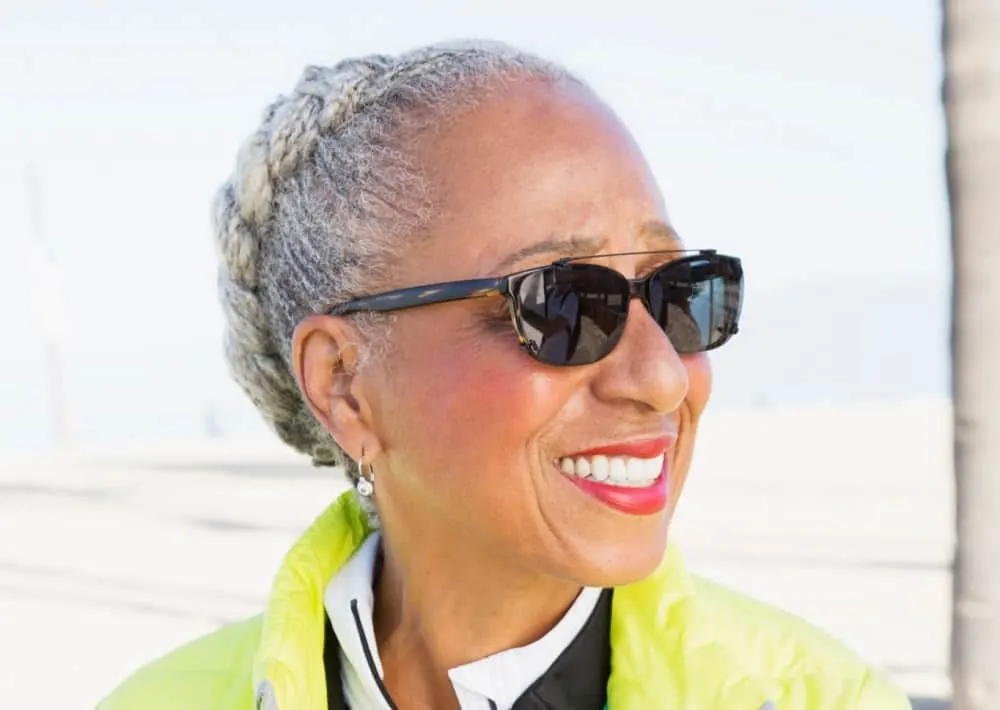 Rock a halo braid to look like an ethereal goddess. Create two Dutch braids and wrap them around the circumference of the head. Fix in place with pins. Mixed-race women over 50 can recreate this look with thin dreadlocks keeping them away from the face all day long.
19. Side Braid with Hat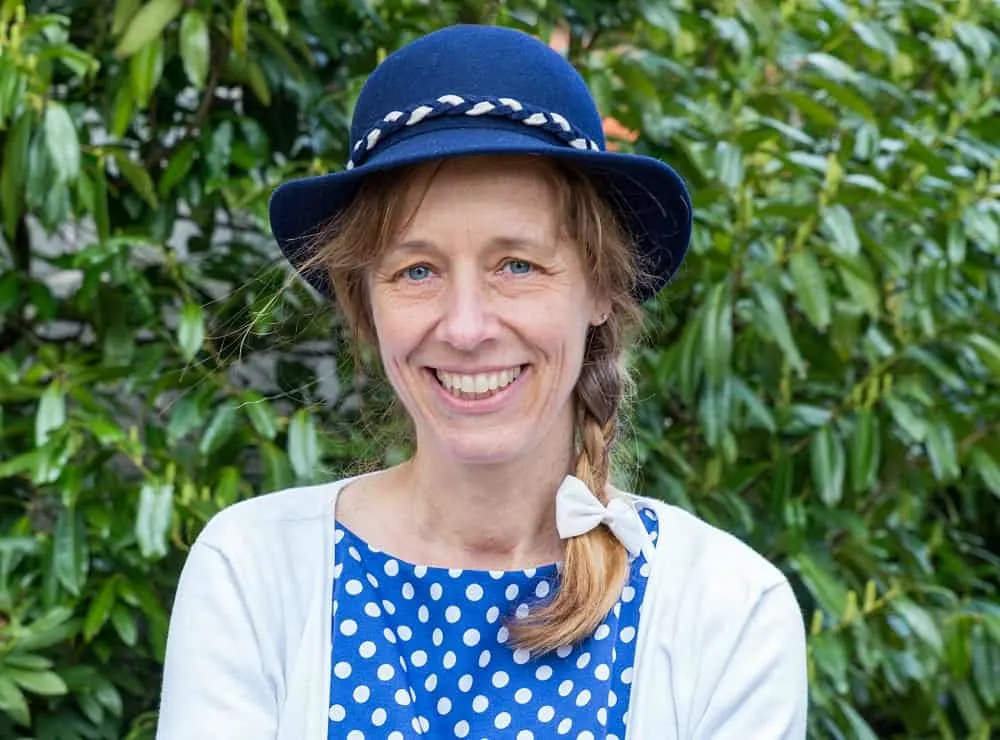 Side-swept hairstyles for senior women look perfect with hats. Knit the hair to fall on one shoulder with face-framing bangs at the front. Also, instead of a single braid, recall your childhood days with two braided pigtails and bow hair ties. Adorable, without a doubt!
20. Twintails
Nostalgic, right? Every woman has rocked this look at least once in her life. Although twintails seem a bit childish there is no harm in rocking them as an adult. Detangle the hair with a middle or side part and style it into two braids. Easy breezy!
21. Thin Hair, Don't Care
Braids look great with thin hair too. Leave the side-swept bangs to accentuate the face at the front and divide the hair into three sections. Braid one section before entwining all three in a traditional braid. Tousle the top for an undone look. Tada!
22. Diagonal Plaits
This fishtail braid is sure to attract some attention. Push back the tresses with a bandana or a headband and start plaiting the strands from one side while slanting towards the other side and continuing to the end. Loosen up the strands and you are done.
23. Braided Crown
Senior ladies can wear their long locks like a crown on their heads with this braid hairstyle. Push back the hair with an elastic hairband and start entwining the strands while moving around the circumference of the head. Crimp the hair before styling it to achieve chunky plaits.
24. Micro Braids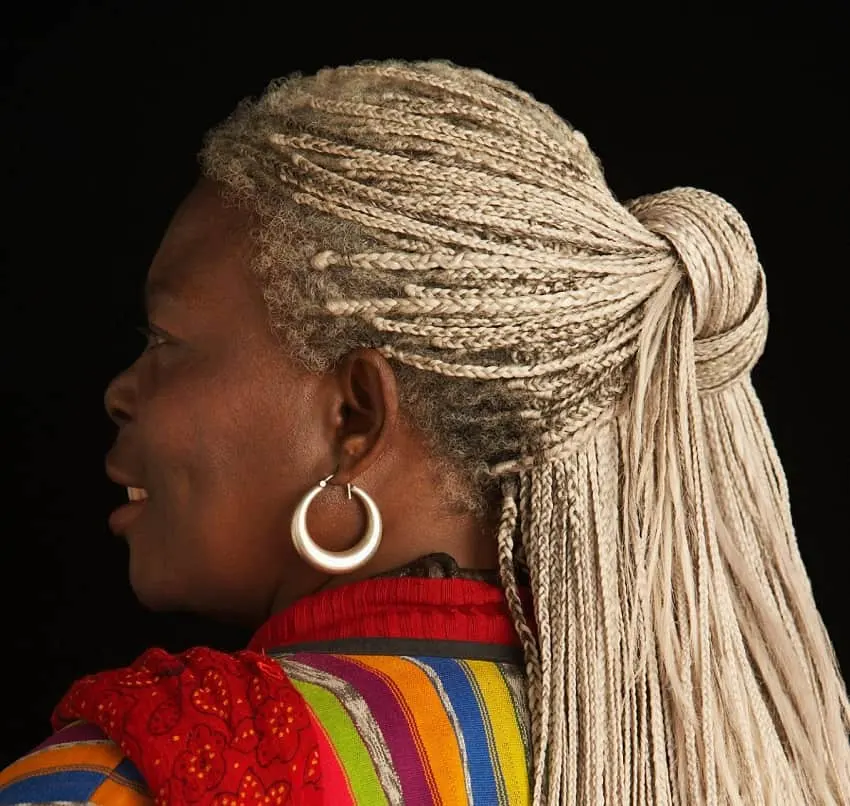 Micro braids are a laborious hairstyle but the effort is worth it once done as they can be kept for some days. Choose a vanilla blonde shade to stand against a dark skin tone and rock these delicate plaits with a chic half-up bun hairstyle. Jaw-dropping!
25. Side-Swept
Last but not the least, the most graceful and easiest way for elderly ladies to style their long to medium tresses is by plaiting them in a simple braid with a side part. Try the look without a hair tie by braiding to the very tips making it last the entire day.
Braided hairstyles for older women are fashionable, trendy and can be a quick way to look gorgeous when you don't have time to style your hair. On the other hand, they can be complicated and used for fancy events. Whenever you choose them, a braid won't let you down!