Men who have a widow's peak usually have different sentiments about it. Widow's peak hairstyles can help you whether you want to flaunt or to hide it. If you believe that a widow's peak doesn't look good, you can find several hairstyles to make it appear as subtle as possible.
If you are proud of this feature and want to flaunt it, there are plenty of options to help you do it and enjoy the result. There are many men who have a widow's peak and most of them would like to do something about it. Are you one of them? If yes, which group do you belong to?
Popular Widow's Peak Hairstyle Ideas
Many men and women in the world are not satisfied with the way they look. Many men believe that the widow's peak is not something they should be proud of. However, with the right approach, you can make this peak more attractive than any other feature. These widow's peak hairstyles will make you review your approach to this matter.
All you have to do is take a look at how other men decided to arrange their hair. You might decide that the widow's peak is worth flaunting and outlining. Below are some of the best widow's peak hairstyles for your consideration.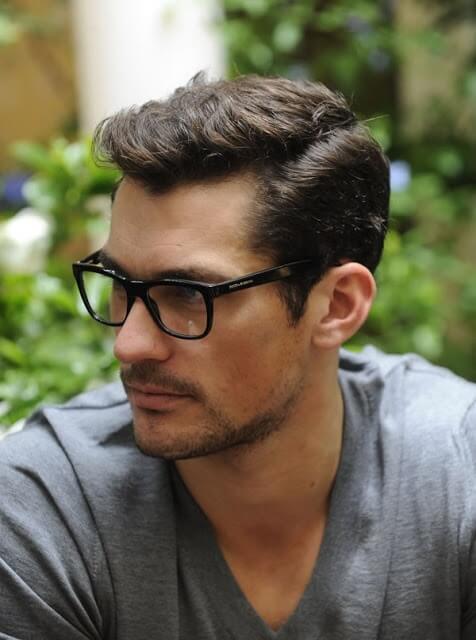 If you have wavy hair, you can use the widow's peak as a great starting point for a wavy pompadour. Men with widow's peaks can flaunt the best possible pompadours since they can give them prominence.
2. Elvis do
Elvis Presley had a widow's peak and found many different ways to style his hair. You can give a small modern touch to his creations and come up with a unique and stylish way to flaunt your hair.
Haircuts and Hairstyles for Men With Receding Hairline
3. Men's Bangs
The simplest way to hide your peak is to grow bangs. This widow peak hairstyle doesn't just allow you to cover up your forehead, it gives you a romantic and unusual look. But remember, bangs need care.
Know The Difference Between Widows Peak and Receding Hairline
If your peak is not too prominent and you are not afraid to let it show, you can use the most stylish approach of the 21st century and create spikes. All it takes is some hair gel and a few upward strokes.
5. Eye-covering bangs
Eye-covering bangs is another great way to hide the peak. Besides being a good way to keep the widow's peak out of sight, it's a great approach to a stylish modern hairstyle. This is close to the boy band fashion.