The short bangs got attention from the black women for the glossiness they add to the hairstyle. Bangs and fringes add volume to the pressed ends of the short hair.
Short Black Hairstyles With Bangs
The following are some of the trendiest short hair bangs for black women that are easier to achieve than you think!
1. The Classic Bob
This classic black bob with bangs is fabulous for all weather, outfits, and styles!
Ideal for: Square faces. Bring out the lips, cheekbones, and jawline.
How to style: Add a styling agent such as a gel or mousse to wet hair. Cut the loose ends of your hair that fall below the ears. Horizontally part your hair at the back, just below the ears, in a straight line.
Brush the hair at the nape of the neck with a round brush and as you do, blow dry it. Let the pinned part loose and continue repeating the process. In the front region of your hair, cut them into symmetrical bangs.
2. Chopped Bangs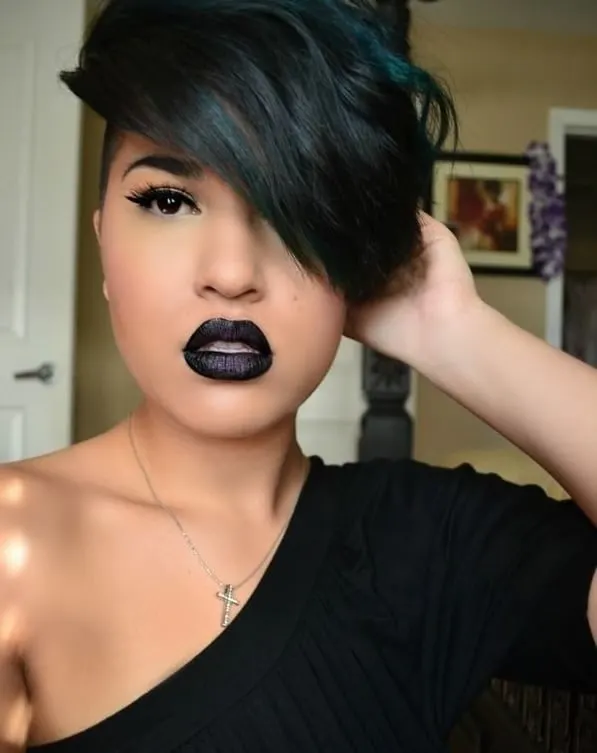 This short hair with bangs style suits the red carpet appearance bewitchingly.
Ideal for: Diamond cut faces or rectangular features.
How to style: On a generic pixie cut, apply a styling cream and gently dry it. Style it with your hands by pushing them forward. The chopped ends of the haircut sharpen the jagged features of your face making it the best of short black hairstyles with bangs.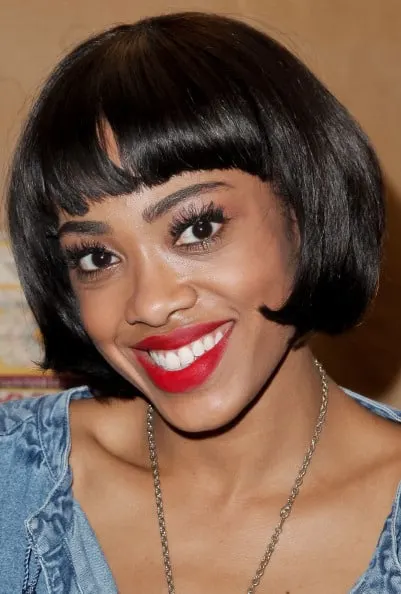 Disheveled across the head in a voluminous heap, this hairstyle is short, simple and easy.
Ideal for: Rectangle and oval faces.
How to style: With a regular haircut, chop off the ends, so that reach mid ear from the back. In the front, push across a bunch of hair with a partition so that it falls over the forehead. Do not apply any styling creams and oils.
Short bangs for black women have been extensively preferred for the comfort and convenience they offer. Bangs add volume, and the shortness of the hair gives the haircut a fashionable dimension of comfort.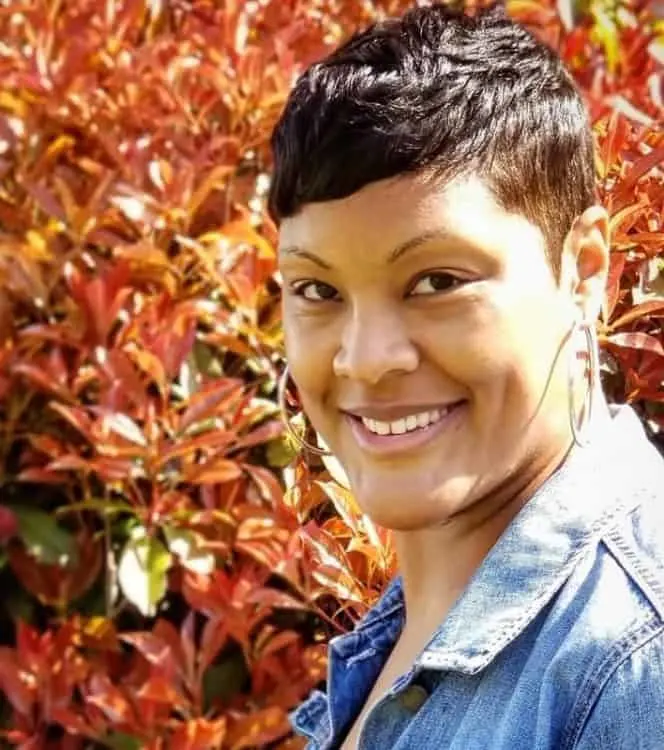 A pixie hairstyle is one of the most convenient and easily manageable short black hairstyles with bangs.
Ideal for: Oval faces.
How to style: Shampoo your hair and then let it dry. With a trimmer, shorten the hair on the sides and comb it. Apply a smoothing gel and layer the hair evenly. Let the bangs fall towards one side of your face and comb through it.
5. Patchy Buzz Bangs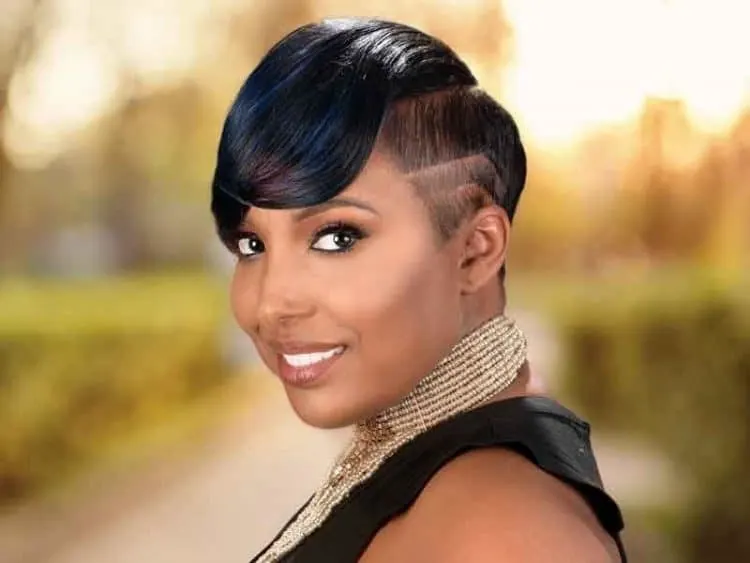 The bangs are swept across to one side, making it one of the really attractive short black hairstyles with bangs.
Ideal for: Rectangle and oval faces.
How to style: Using a fine trimmer, along with the help of side mirrors and if needed a guardian, trim the sides into a buzz, like layers. Wash the hair thoroughly and after drying, apply a styling agent to it.
6. Inverted Bob with Wispy Bangs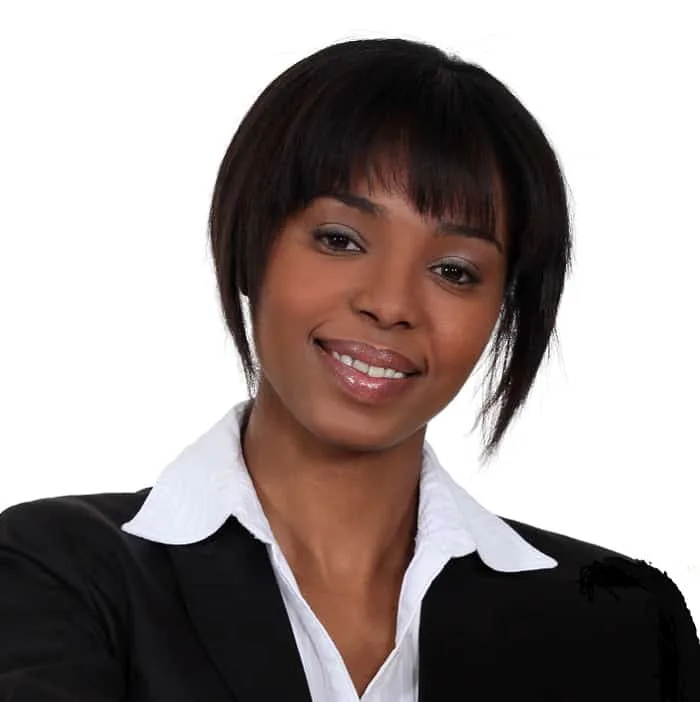 To add style to short black layered hair with bangs, ask your stylist for a chic inverted bob. The hair should be longest around your jawline. This angled cut adds interest to hair, especially if it's fine and thin. Wispy bangs also give the illusion of fullness where hair is lacking.
7. Choppy Layered Pixie
Long layers bring this sexy pixie to life. Compliment this cut with baby bangs that highlight gorgeous eyes. They should be cut relatively straight across with a little curl underneath. For this look, layers should be shortest at the top of the head. You can thank Halle Berry for popularizing this cut.
8. Full and Thick Fringe
This look is all about the bangs! Try short black hair with side bangs if your locks tend to fall flat otherwise. Loads of layers add instant texture and body. Because so much style is concentrated on the fringe, the rest of your hair should be worn down and smooth.
9. Curly Mop Crop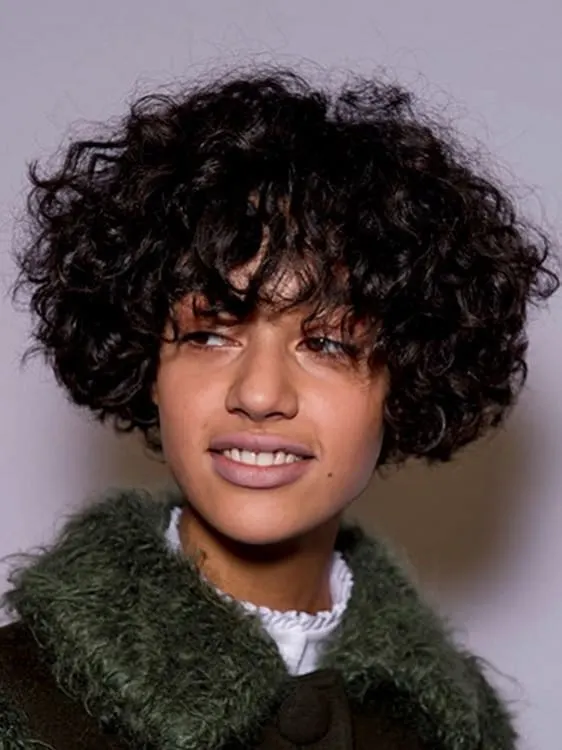 Shaggy short curly black hair with bangs is trending right now in the hair world. Heavy bangs emphasize gorgeous natural curls, so if you've got them, flaunt them! A round cut like this one works on a long or oval face shape, so keep that in mind if you have full cheeks.
10. Long Sleek Bangs
Short straight black hair with bangs is all about keeping things smooth. These bangs are long and angled, perfect for straight hair with seamless face-framing layers. In a ponytail, however, this cut looks intensely unique. When straightening hair for this look, be sure to use a good heat protectant.
Get a round brush and curl the hair along the back and front against the brush and blow dry. With a straightening iron, curl the front batch of hair. Apply hairspray and sweep the bangs to adorn the front and sides of your faces in a Victorian fashion. This is an edgy short hair with bangs for black women.