At the age of 13, a boy experiences an exciting transition between childhood and adolescence. In this part of life, they want to explore, and self-expression becomes supreme. And one of the fun and dynamic ways to express an evolving personality is through the hairstyle.
Finding a suitable 13-year-old boy's hairstyle can be an adventure. With each snip of the scissors and blades, a new chapter unfolds for these boys, which helps them craft their unique narrative through their locks. This article will explore some incredible hairstyles for 13-year-old boys.
Top Haircuts for 13-Year-Old Boys
Haircuts for young teen boys are not just trimming at any length; it is a gateway to an exciting world. So, let's dive in and discover the perfect haircuts and hairstyles for 13-year-old boys.
1. Short on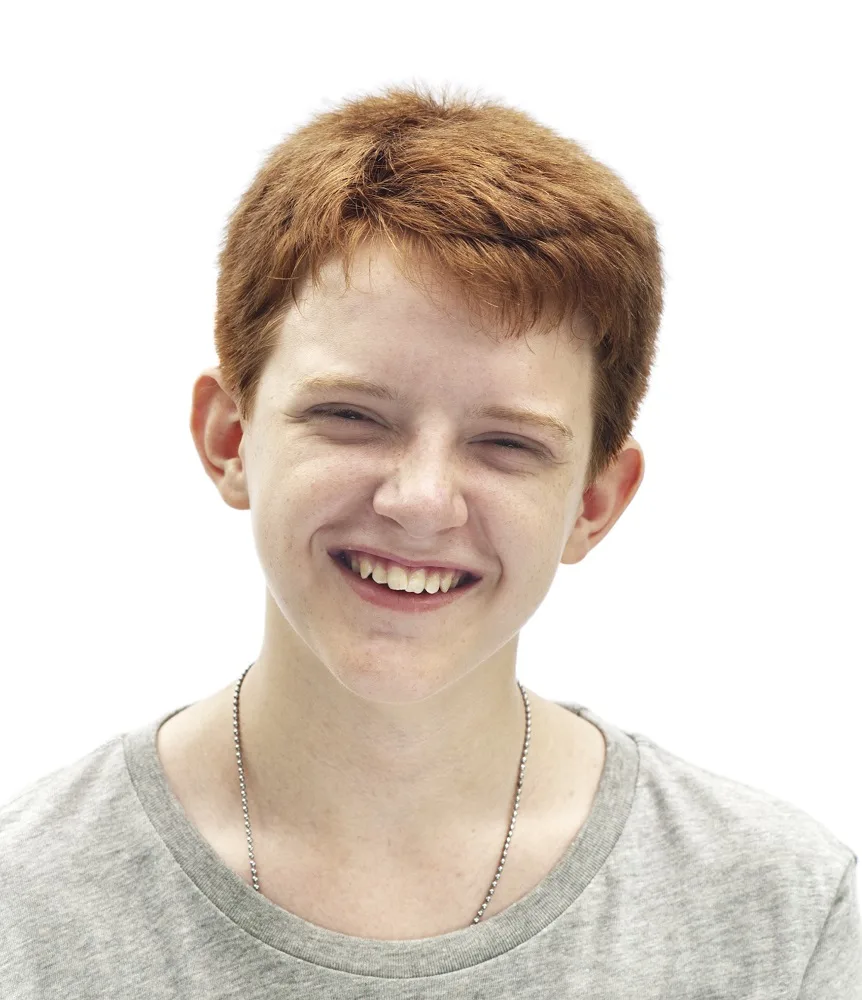 This hairstyle has short hair on the sides and a bit longer hair on the top, giving it a choppy look. The length should help you sweep it to the side. The sweep creates a style similar to two blocks, giving a youthful and stylish vibe.
2. Mid-Length Layered Blonde with Bangs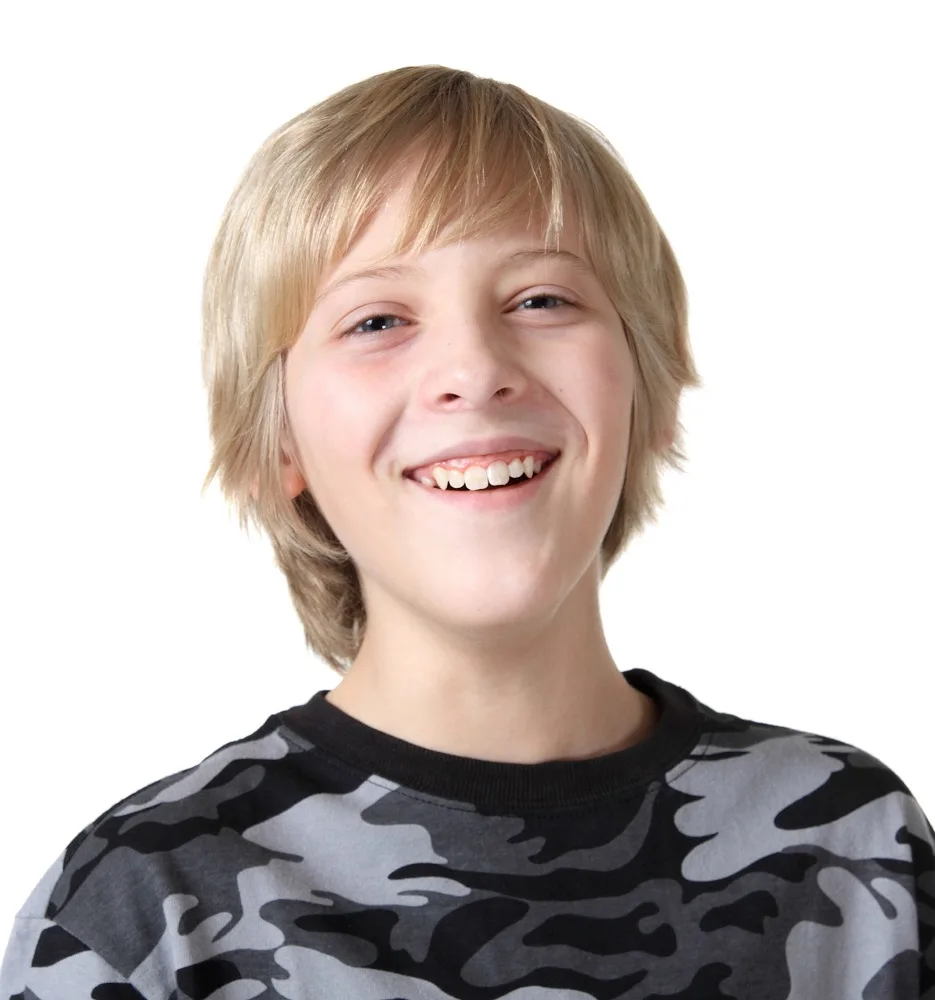 Boys medium length layered cut is a perfect choice for those who are in a dilemma between short and long hair. The bangs are swept across the forehead, creating a fashionable and neat appearance.
3. Quiff + Side Sweep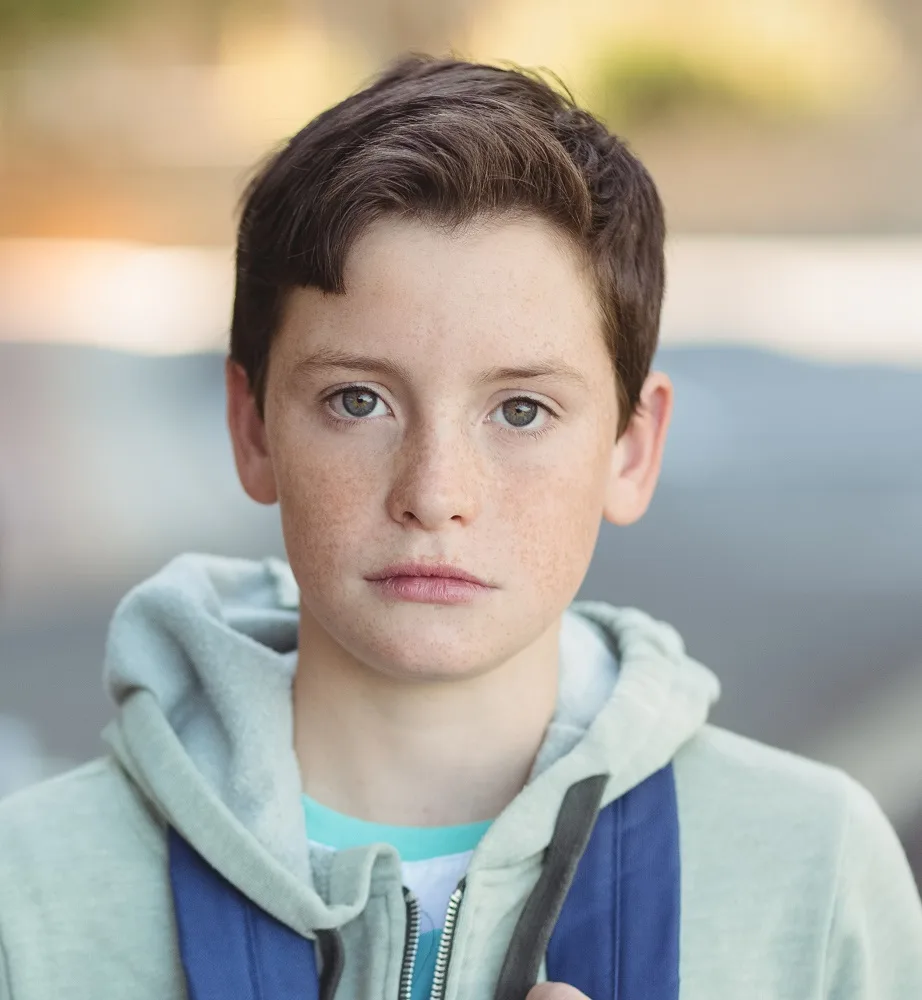 You need to brush up the front hair and then comb it to the side to get this unique quiff look. Having short hair on the sides and back will surely help to copy this style. However, you may also use a blow dryer to create the quiff.
4. Uneven Crops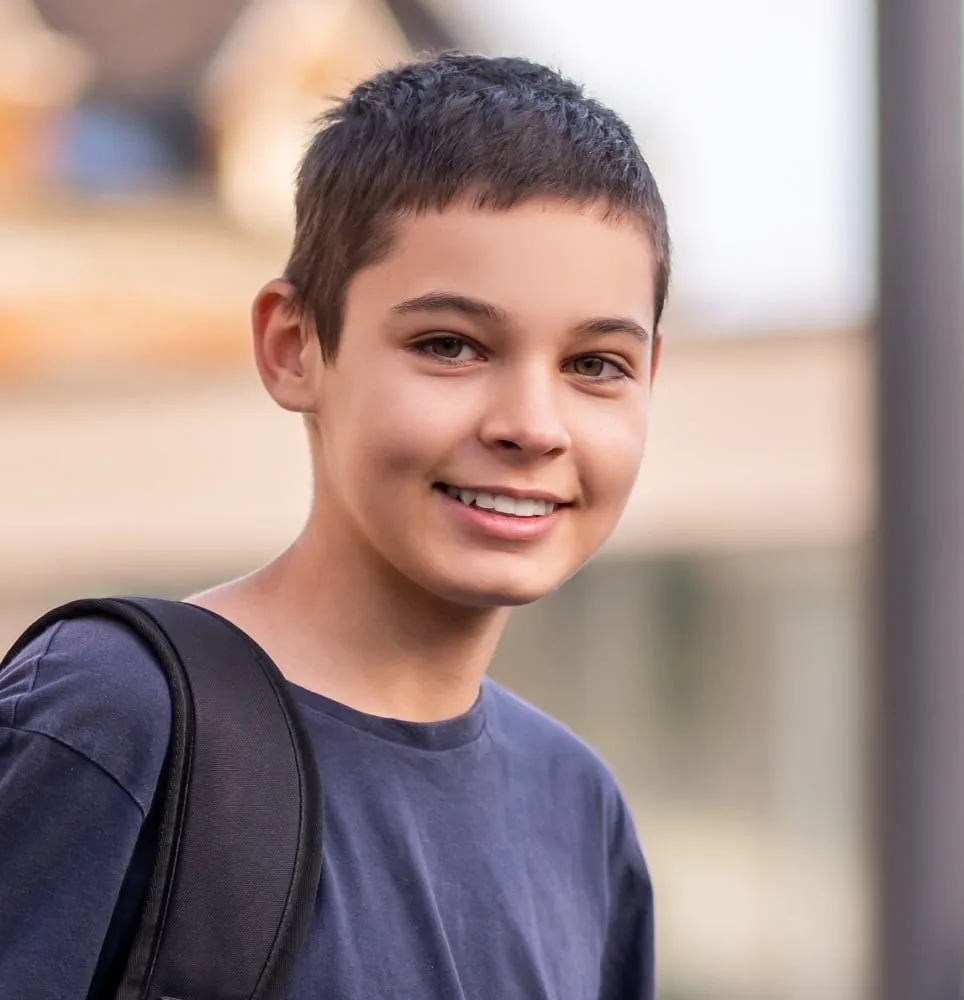 The top is cut in uneven lengths to get a choppy effect, but the sides remain a bit longer up to the ears. However, the front remains short and uneven, making it great for the oval shaped face.
5. Undercut with Long Top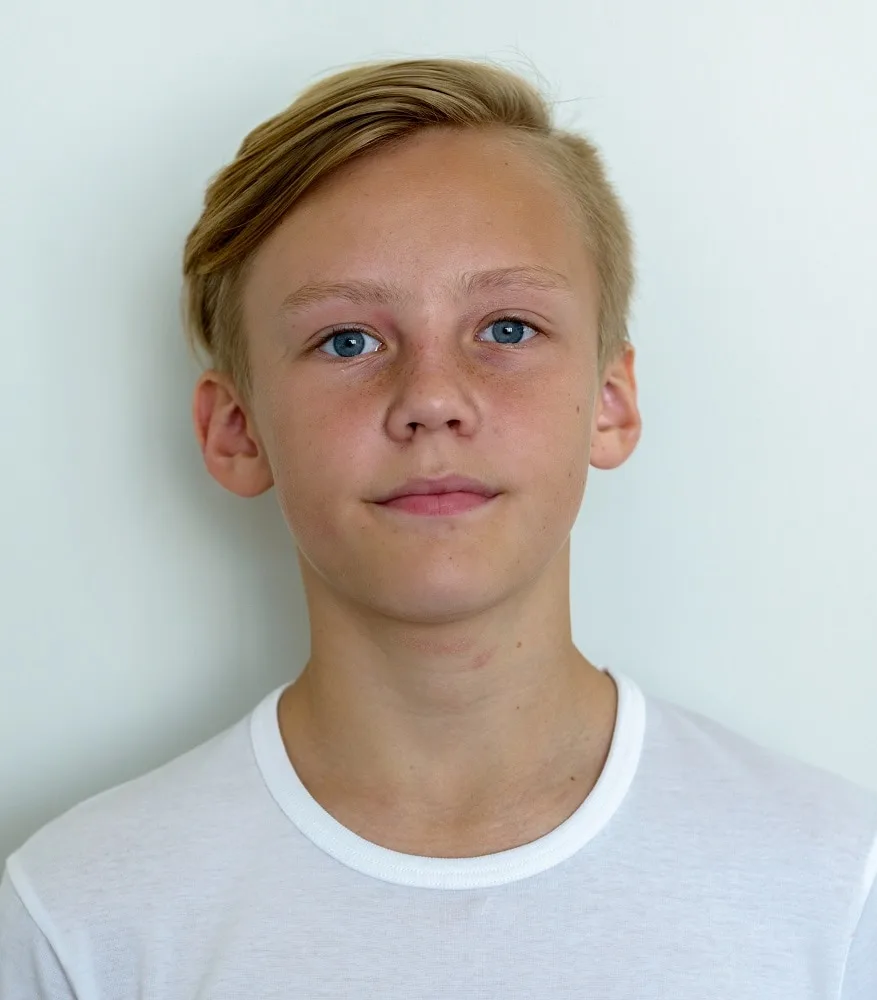 This haircut for 13 year old boy combines the sleekness of an undercut with a longer top. The top remains longer to style in a swept-over manner. Adding a light hair gel will keep swept hair in place.
6. Messy Curls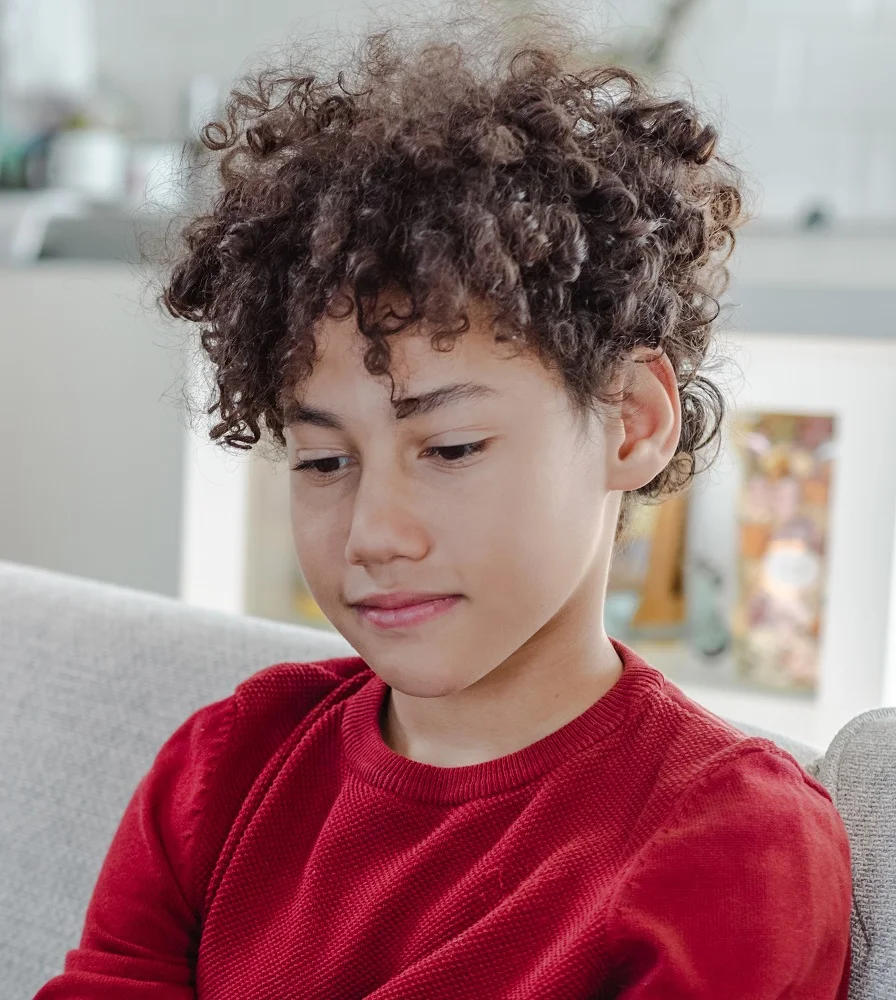 As you can see from the photo, that messy curly hair falling down from the top of the head creates a carefree look. It embraces the volume of curly hair and gives a unique texture.
However, the locks are intentionally tousled and unkempt to get effortless charming results.
7. Dreaded Bob Cut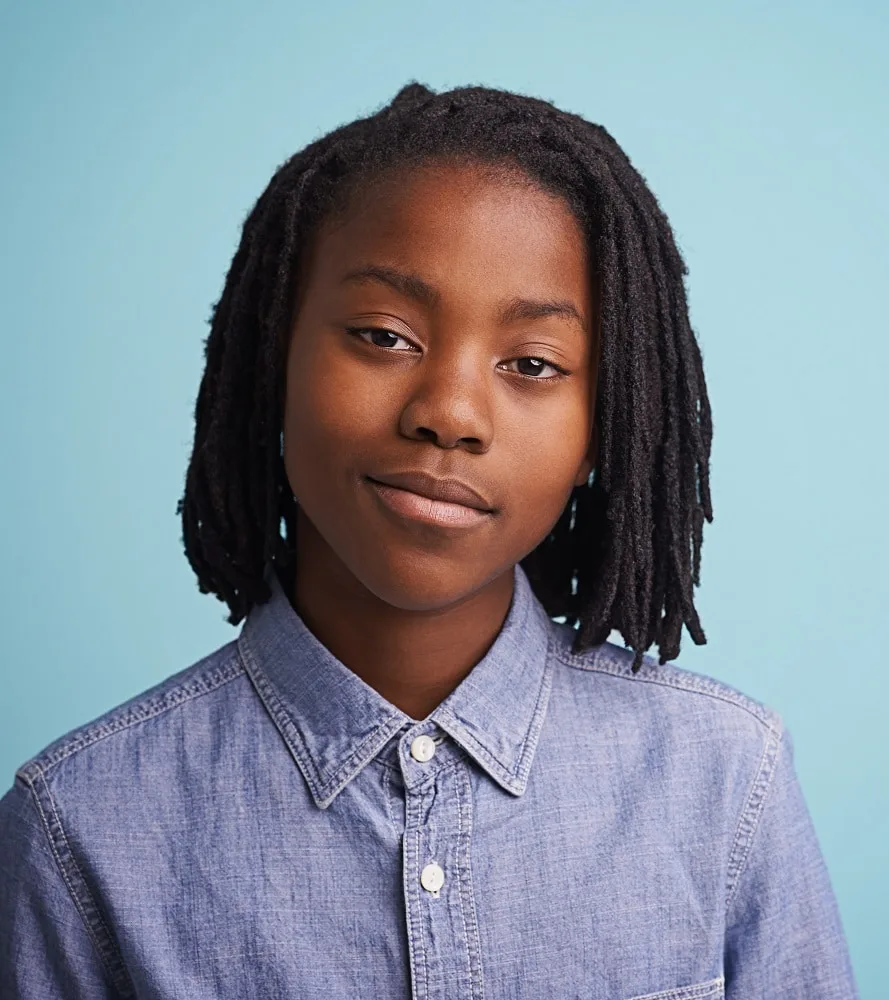 Although this haircut is not so common among the 13 year old boys, afro teens may find it fashionable. The dreaded hair is cut up to shoulder length and distributed evenly all around. However, it needs tremendous patience to keep dread hair this long at the age of 13.
8. Fringe with Flyaway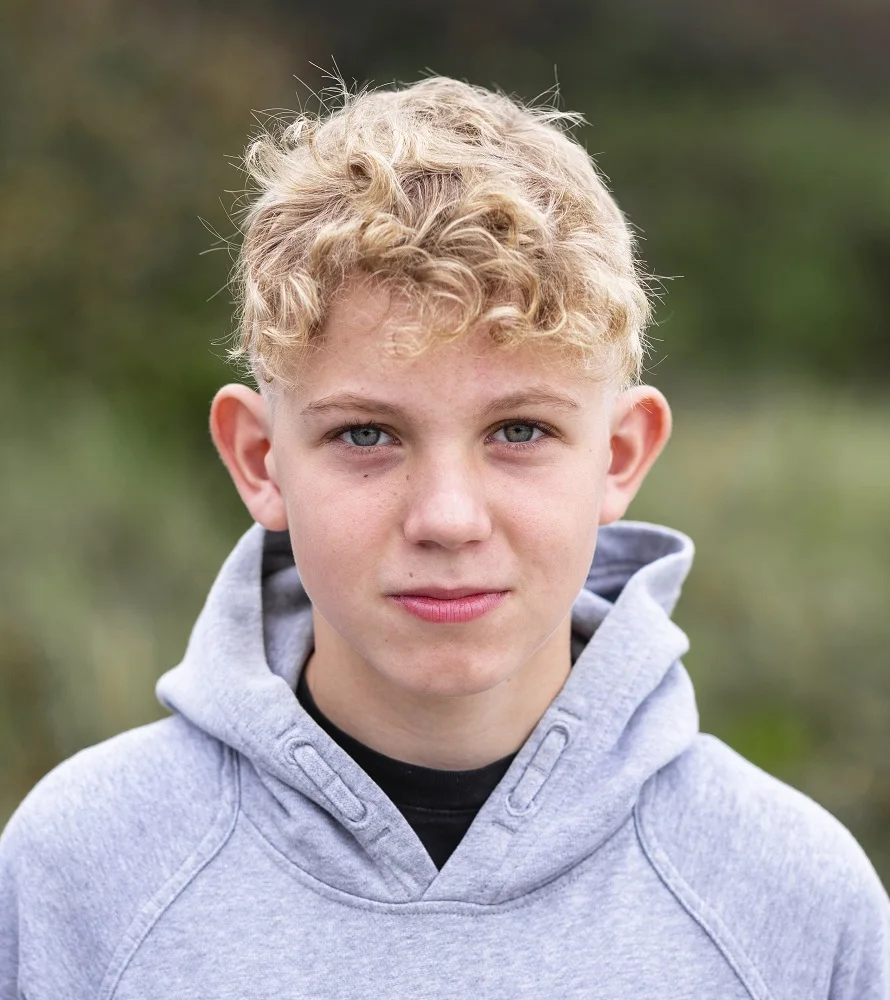 This hairstyle gives a carefree vibe and is great for adolescents who are seeking a relaxed-edgy look. The combination of curly fringe and tousled texture resembles a go to choice style with laid back attitude.
9. Spiky Sweep Over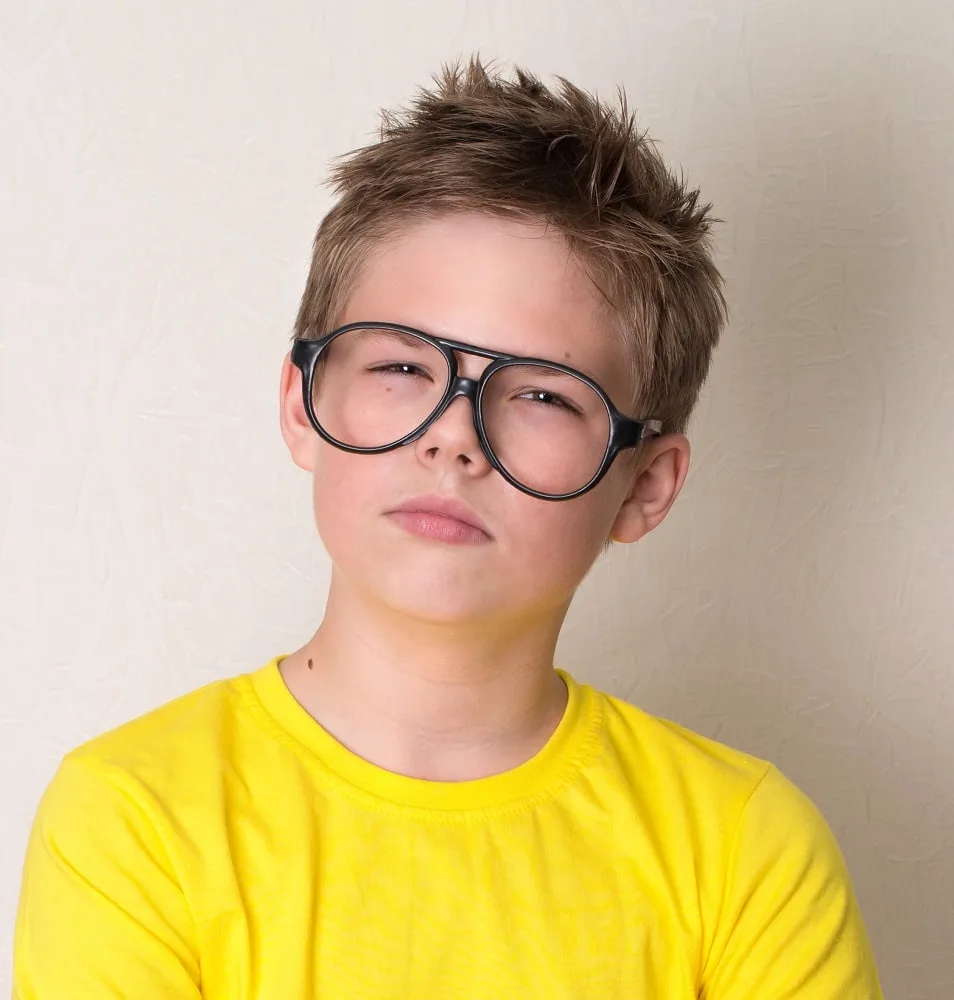 Some nerdy boys want to look cool with a random spiky sweep over their hair. This style features spiked-up hair that is swept to one side. However, gel, wax, or pomade is needed to keep the pointy hair in place.
10. Two Block Undercut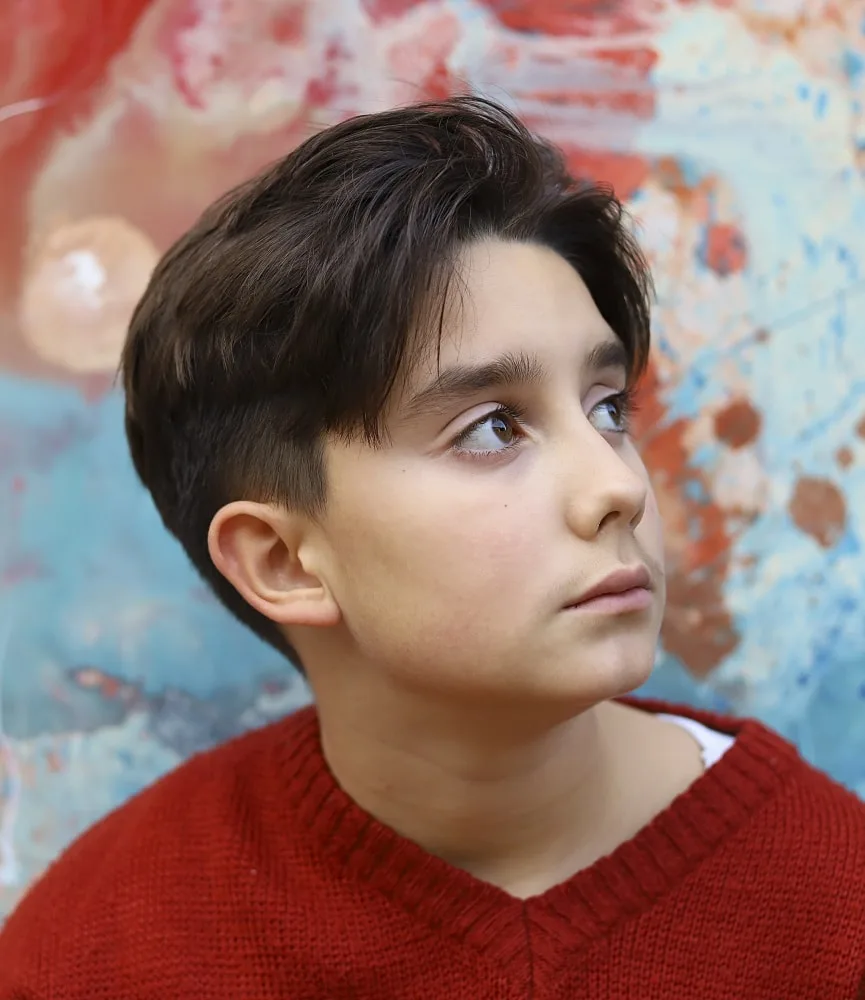 This style contains a shorter back and sides that make defined contrast with the longer top. Boys can style the top like a wide curtain, which resembles two blocks hanging down on both sides.
11. Boxed Braids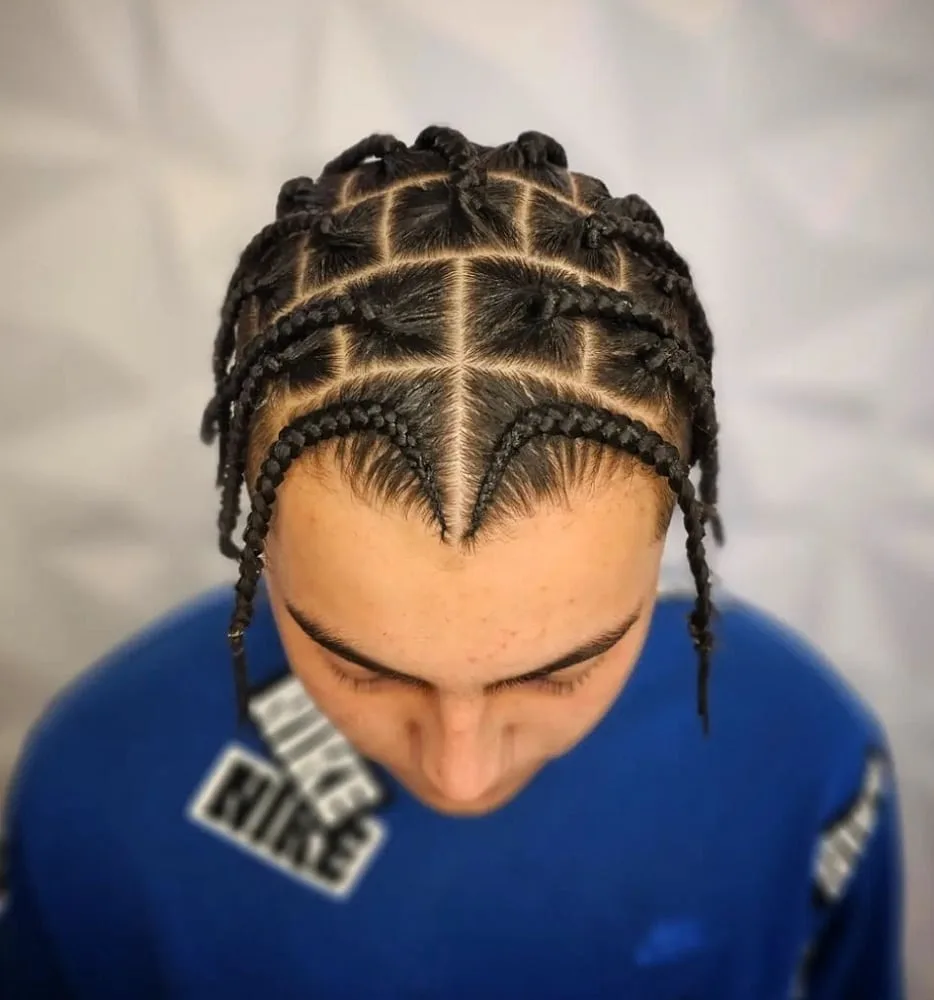 You will need to section the hair into square shaped boxed partitions and braid each section. All the braids should start from the root and finish at the end, which allows the braids to hang down.
12. Buzz Cut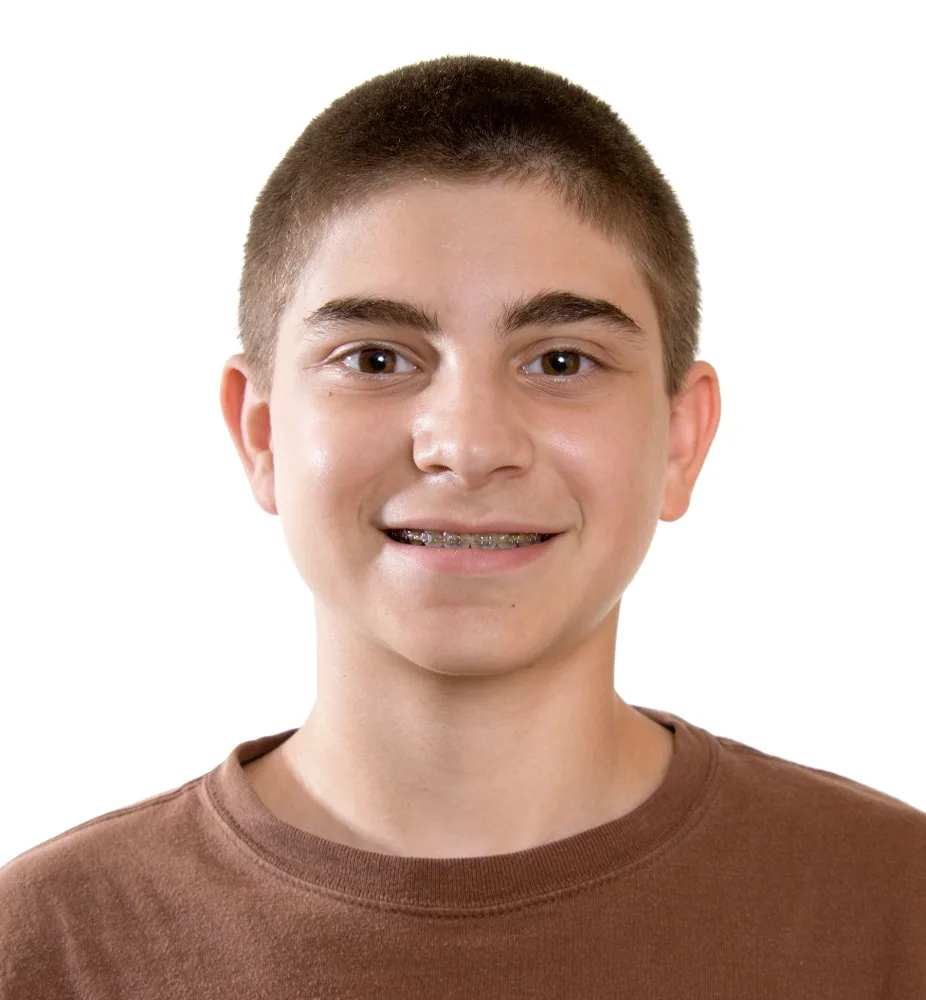 The buzz cut is one of the popular summer hairstyles among 13 year old boys as it gives a clean and low-maintenance look. One needs to trim the hair evenly close to the scalp and get this uniformly short hair all around.
13. Wavy Hair with Short Sides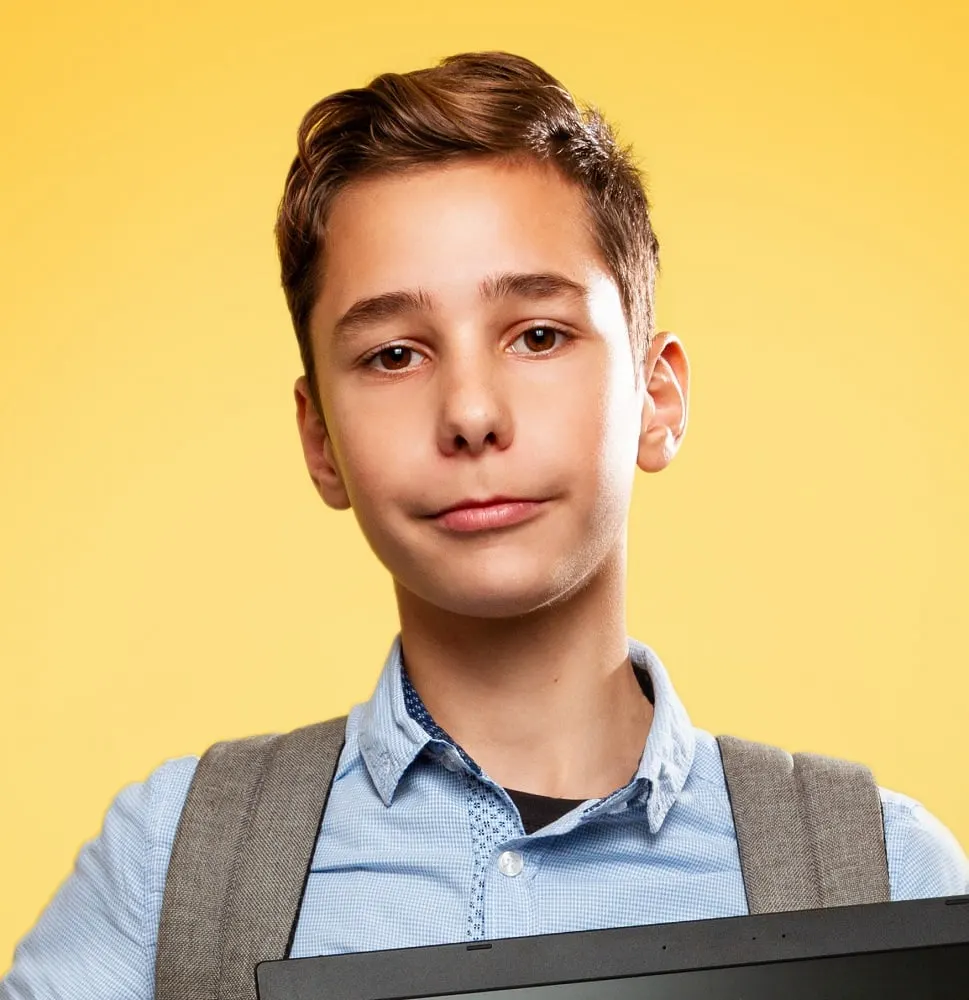 The natural wavy hair is paired with shorter sides and back to enhance the overall boyish appearance. To get a wavy texture and well-groomed look, adding hair oil is necessary.
14. Afro Curls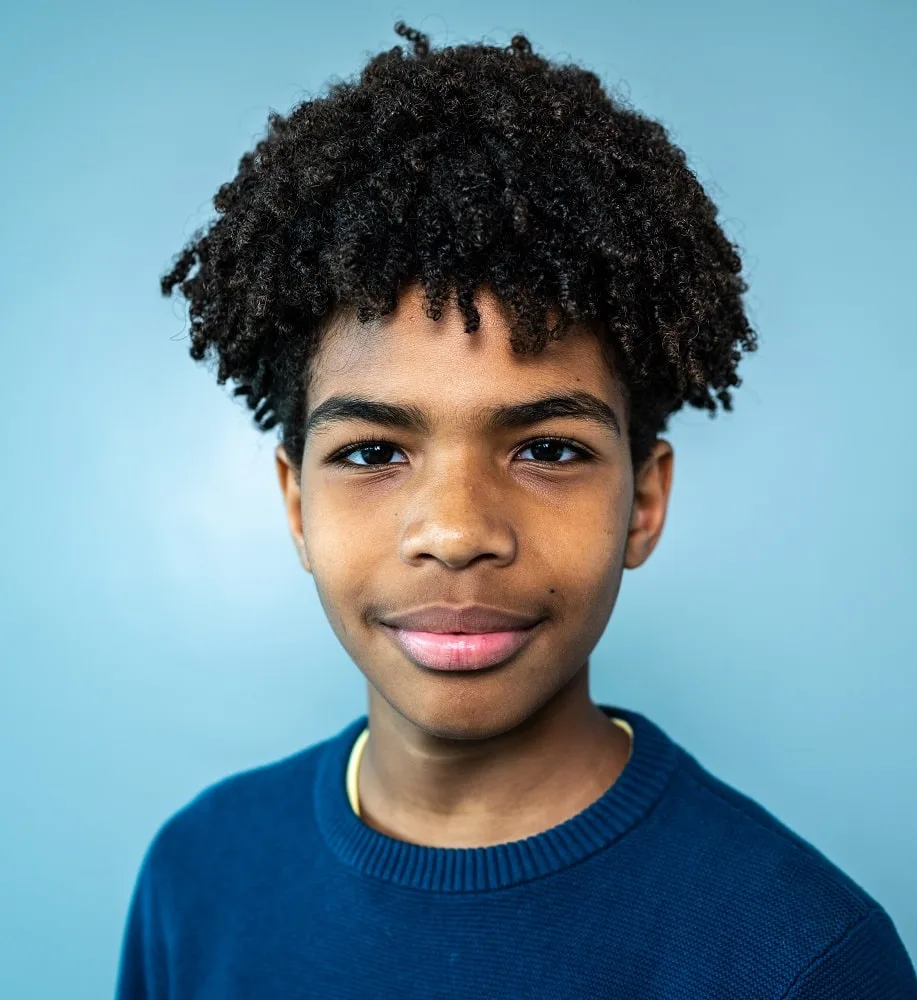 This haircut keeps the natural curl pattern that cascades down from the top. The result is a voluminous and visually attractive look. You can style it on any type of curl, such as loose, carefree, or ringlet.
15. Asian Straight Bangs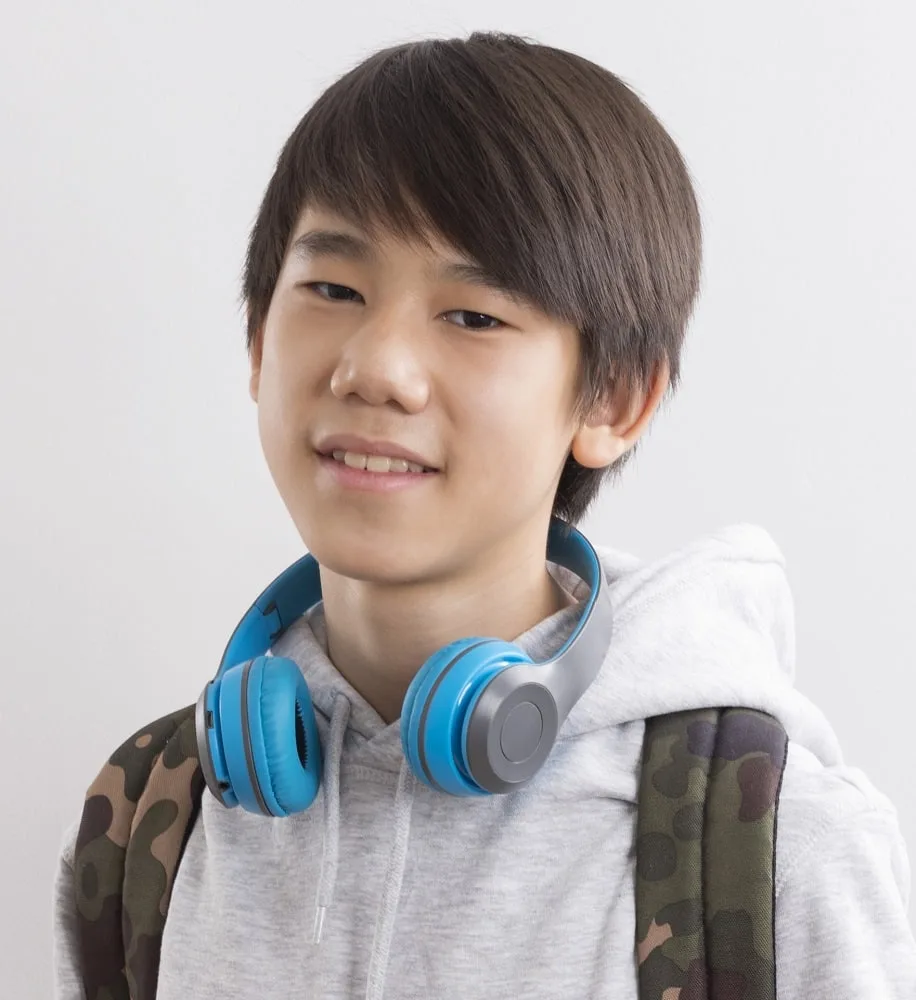 This hairstyle for young teens gives a polished look with straight bangs that basically frame the face. It works great on natural silky hair while enhancing the shiny texture. Further, the angled forward sweep bangs bring attention to the facial features.
16. Silky Bangs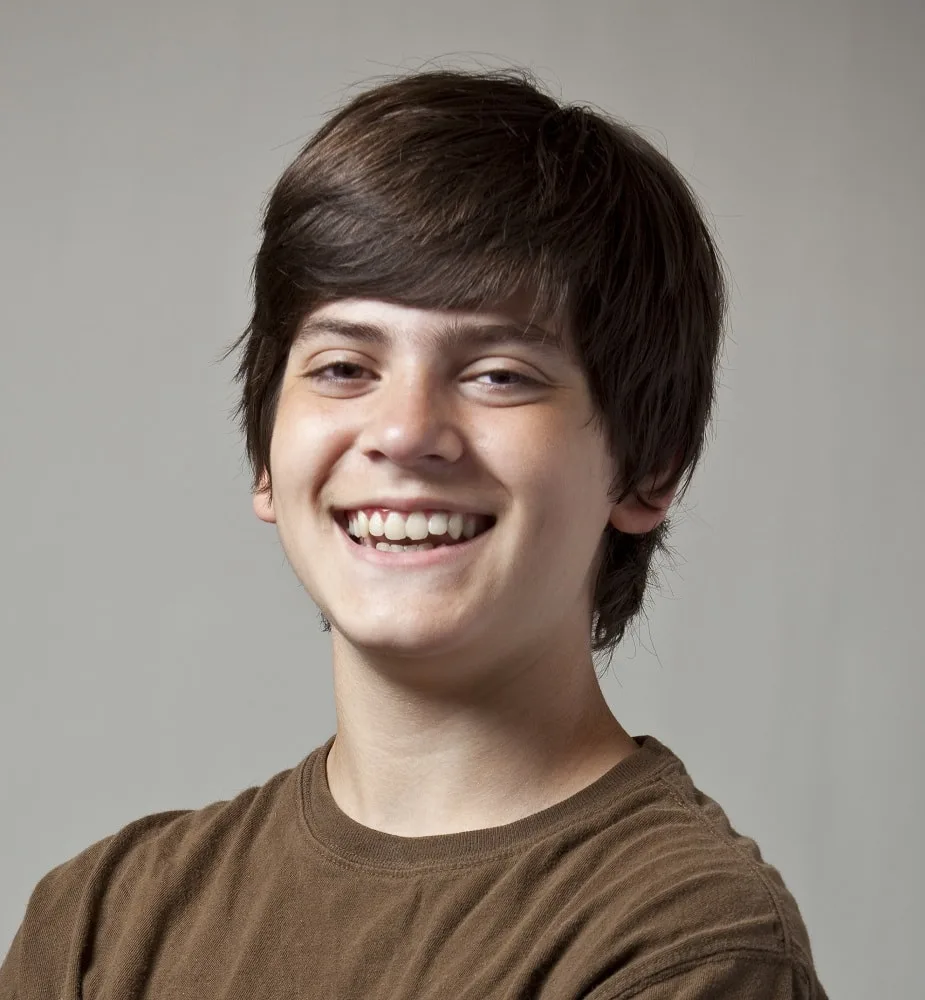 It combines the smoothness of silky bangs with a slight touch of mullet on the back, creating a playful contrast. This hybrid style helps the boys to embrace a blend of unconventional style and sophistication.
17. Long Two Blocks with Balayage
This hairstyle for 13 year old boys has a long distinctive two block haircut with longer sides and back. It also has balayage highlights that give a tousled, sun-kissed effect and textured appearance. The combination of two blocks and the highlights allows boys to express their uniqueness.
18. Quiff with Fade
The quiff on top gives a voluminous look, while the faded sides result in a clean and sharp appearance. Further, the sharp line on the side enhances the prominence of the quiff with a slightly tousled slicked-back finish.
19. Curtain Hair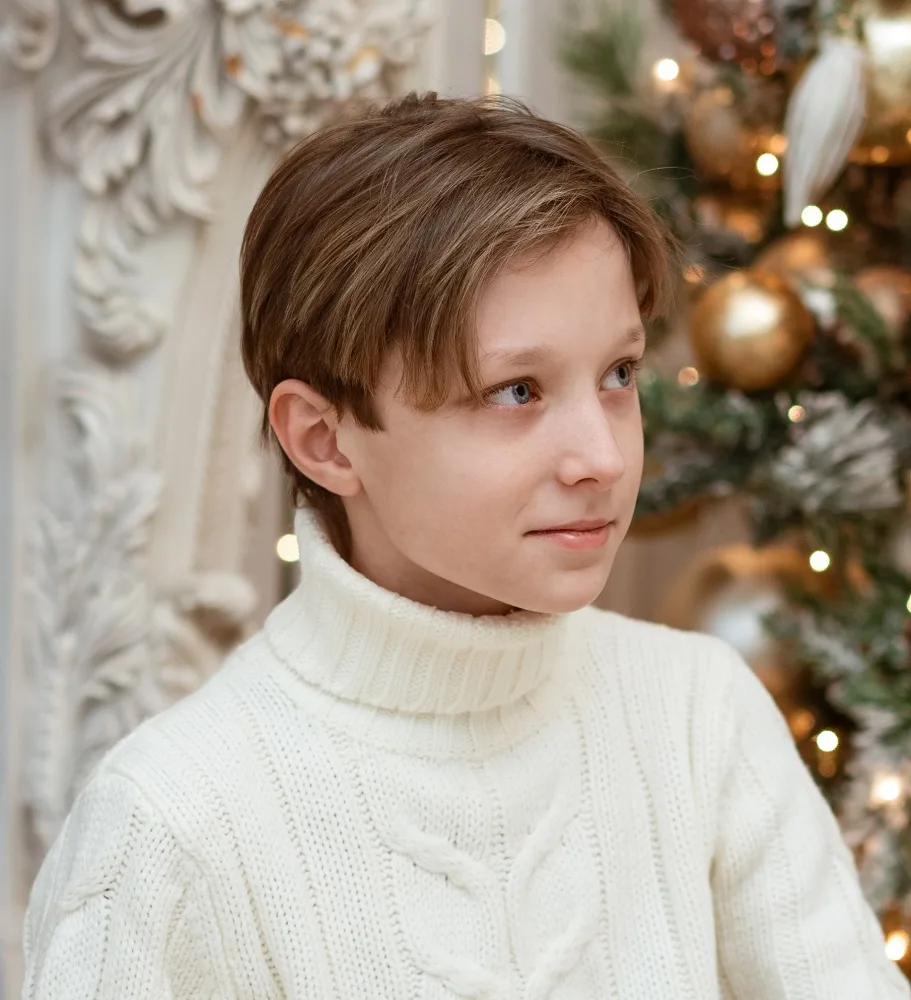 The long fringe divided in side parting gives a curtain like effect that combines a retro charm with a modern twist. Also, the side part allows flexibility in styling, making it a versatile style for any 13 year old boy.
20. Comb Over + Short Sides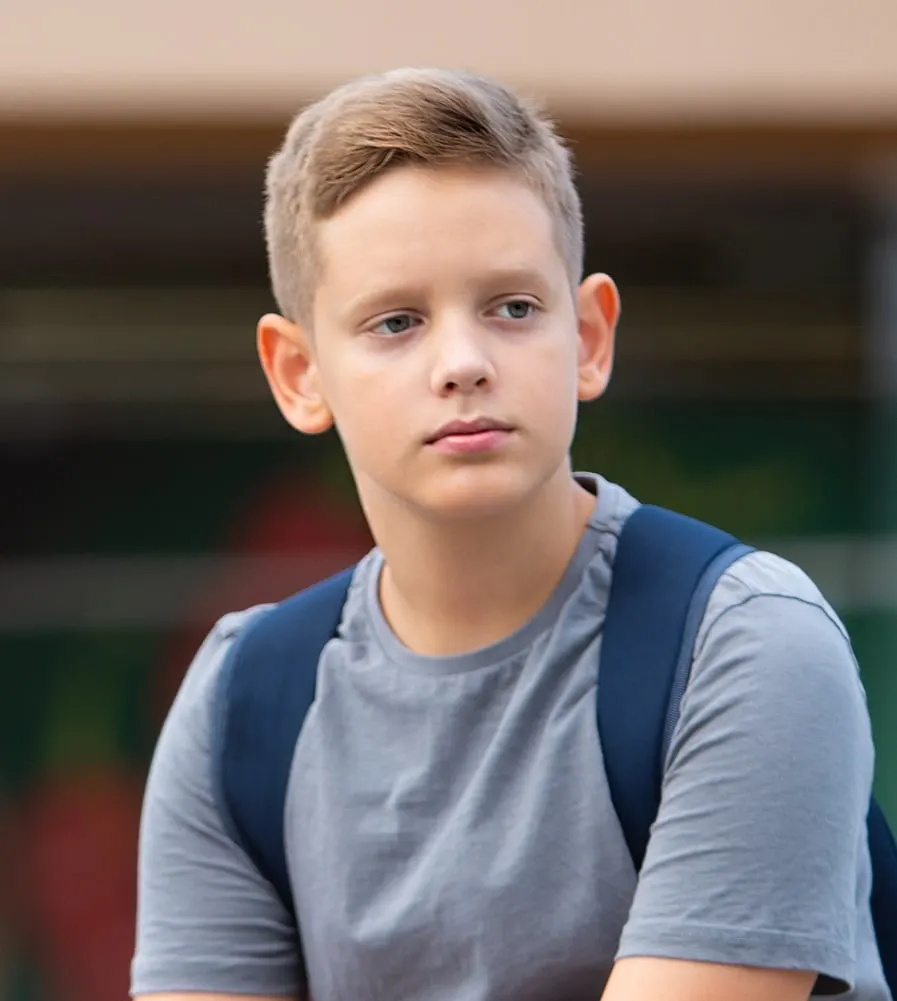 This hairstyle combines a puffy comb over with short sides. The comb over look creates a voluminous quiff-like style, and the trimmed sides give a clean appearance. This haircut looks good on a square face shape.
21. Long Slick Back
The slick back style on long hair adds a touch of maturity to a teenage boy. In addition to that, the slickly combed longer hair creates a clean and redefined appearance. However, regular maintenance is necessary to keep the hair lively.
22. Messy Mohawk
This haircut has long hair on the top of the head with shaved sides. The longer hair in the middle is styled in a messy and tousled manner that resembles a rebellious, bold appearance.
From layered cut to messy mohawk, each hairstyle tells a story reflecting the 13 year old boy's personality. The styling options offer endless possibilities for young teens.
Trending Topics