Apart from big technological advancements, the 1800s were the times when drastic changes occurred in hair and fashion trends. Men and women went for more practical and elegant hairstyles in contrast to the period before when oversized coiffures were the ultimate obsession.
Women most commonly wore elaborate updos, piled braids, tight curls, and middle partings coupled with intricate accessories. Not to forget, Queen Victoria herself had a lot of influence on these hairdos as a fashion icon back then.
Although the following 1800s hairstyles may seem a bit old-fashioned now, they are still perfect for a costume party or a fun way of rocking a vintage look in general.
Inspiring 1800s Hairstyles
All hairdos in the 19th century took a modern turn and their modified versions are still worn today. Here are some of our favorite 1800s hairstyles for ladies.
1. Accessorized Updo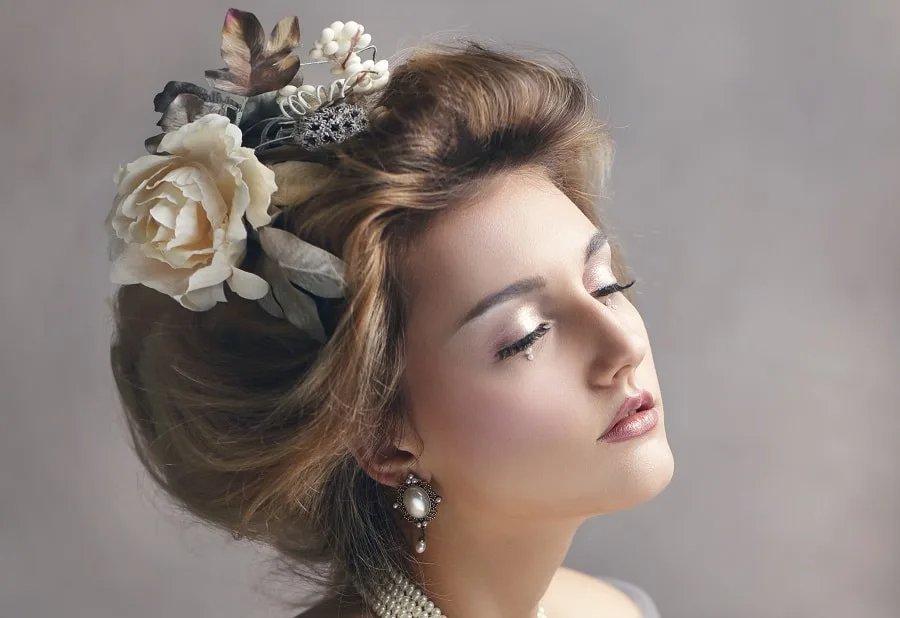 Updos and buns were in full swing during the 1800s, and women of that era mainly focused on adorning them with oversized flowers, ribbons, and other embellishments.
This look features hair loosely wrapped at the back using pins with a puff at the front.
2. Low Bun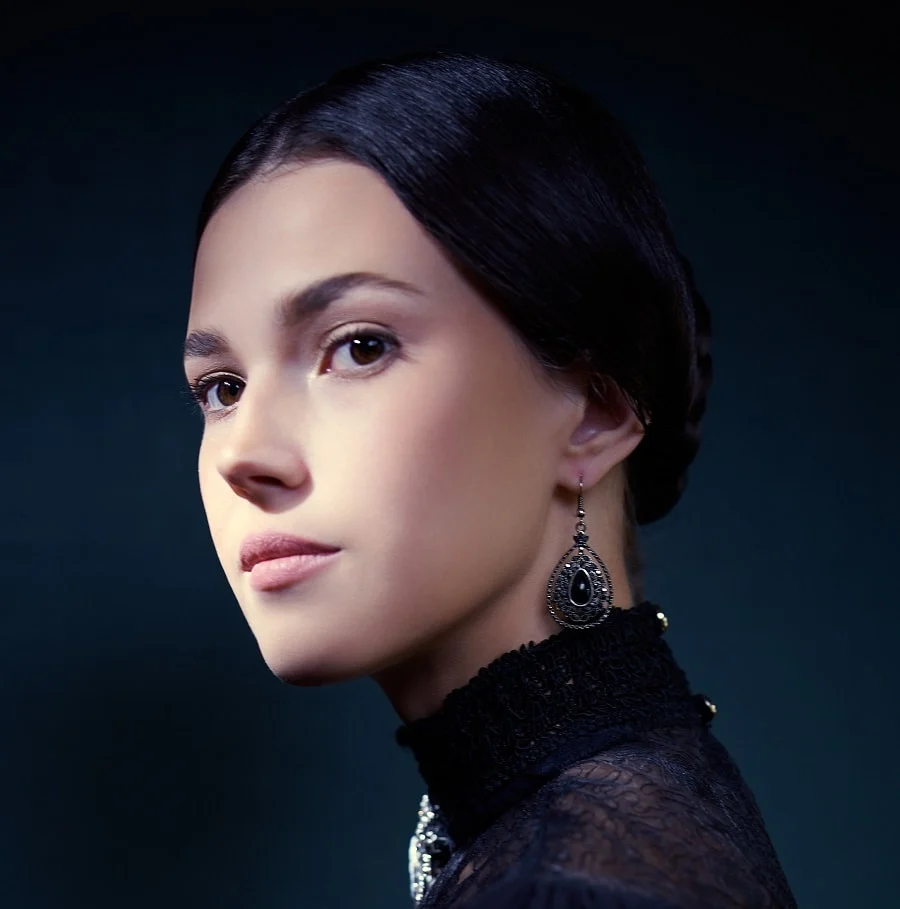 Here is a famous hairstyle from the 1800s that can be worn with glamour even today. The strands are slicked down with a middle part and assembled into a low bun at the back.
Braid a chunk of hair and wrap it around the bun or use an extension instead.
3. Braids and Twists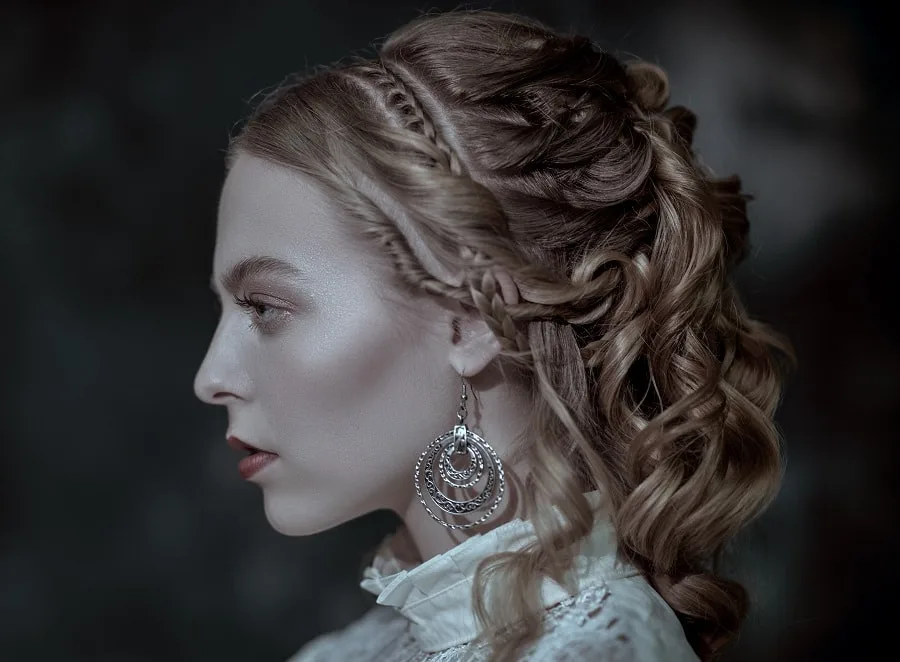 Victorian hairdos are all about braids, twists, and rolls. Steal the show at a wedding event with this half-up style.
Opt for loose curls that are plaited and twirled away from the face with a middle or side parting and add some pearls for a fancy finish.
4. Partial Updo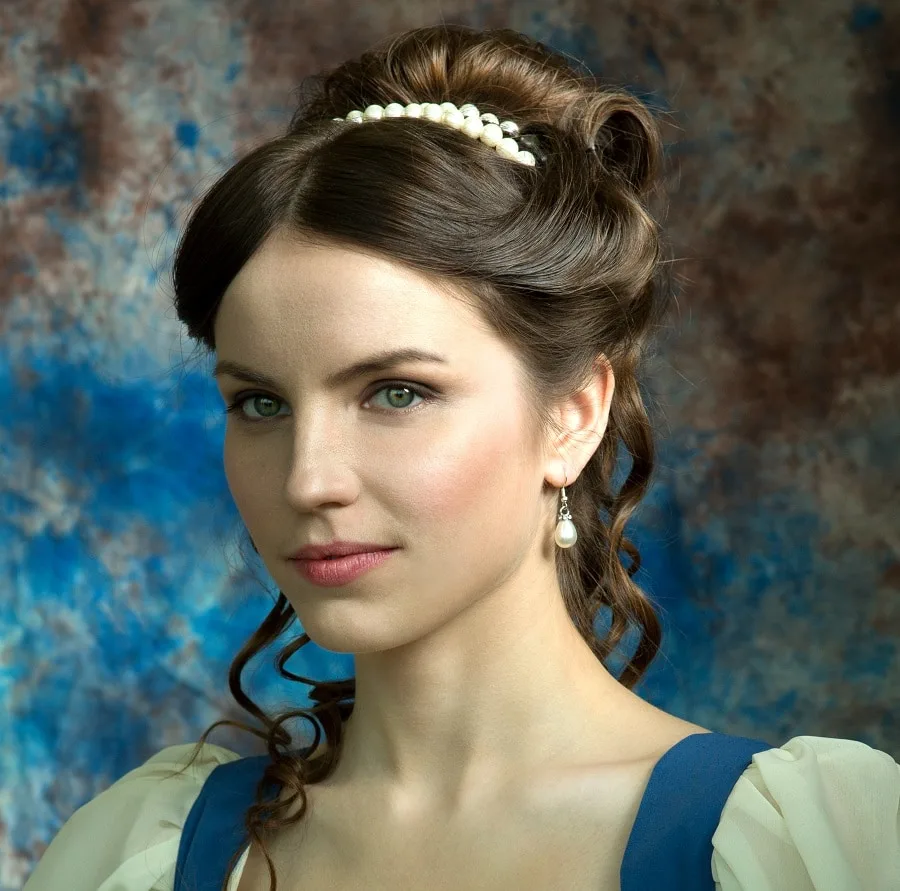 Look like Queen Victoria to turn some heads around this Halloween. Use hair padding to create a rolled half updo on top of the head with the center-parted strands at the front twisted at the back.
Finish off the look with tight curls and some pearl accessories.
5. Loose Waves
It is surprising to know that loose waves were rocked by women almost two hundred years ago.
So if you got shoulder-length tresses to, consider getting frizzy waves to pay tribute to those good old times. A hand-tousle and voila!
6. Gibson Girl Hair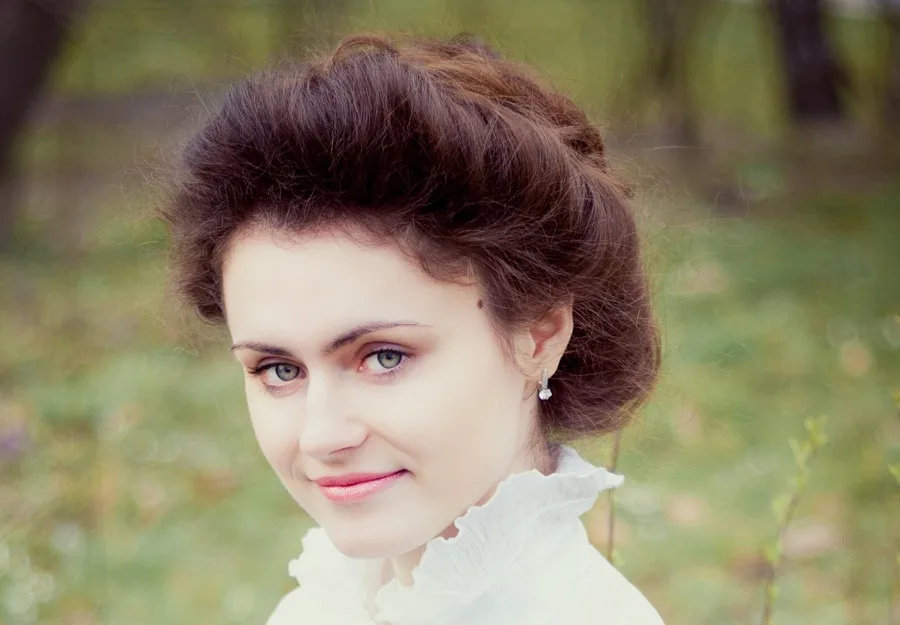 This Gibson girl hairdo is the chicest among all. The front strands are teased and assembled into a puff while the remaining tresses are gathered into a loose updo sitting on the top of the head using a hair donut. Pull out some chunks to frame the face. Done!
7. Piled Spirals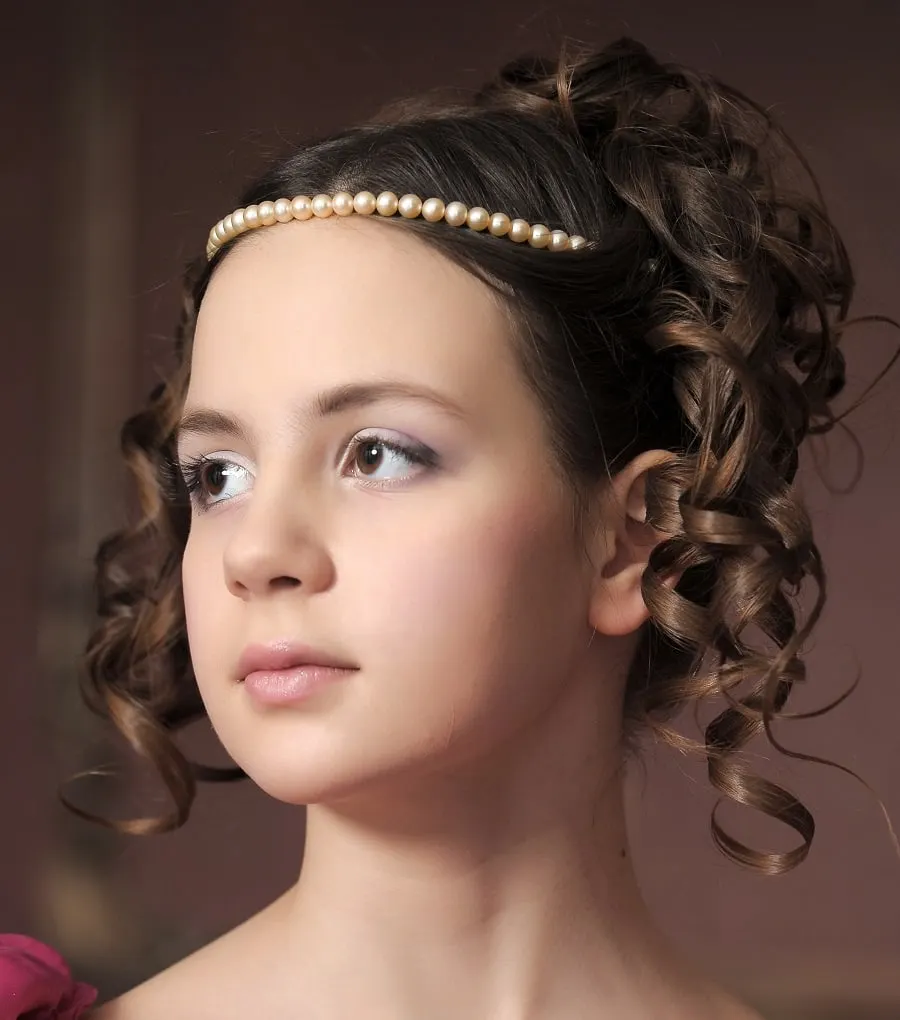 Tight curls were quite the hype during the 19th century. Back in those days, women used to pile up their coils at the back of their heads to fall on both sides of the face.
Rock the look with a center part and a pearl hair chain. Eye-catching, right?
8. Middle Part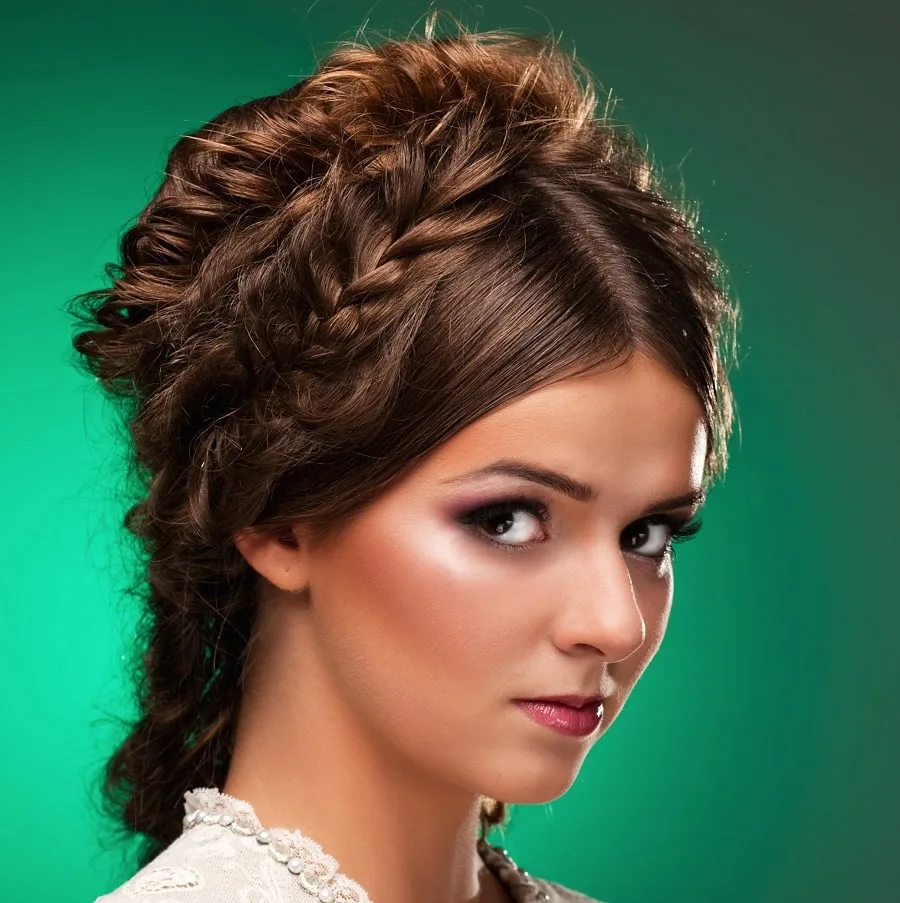 Center-parted coiffures set into the trend by Queen Victoria during her era are ideal for formal events even today. Opt for a messy look by plaiting the hair and wrapping it around the head.
Tug the strands lose for a ruffled appeal while sporting a sleek middle part at the front.
9. Classic Chignon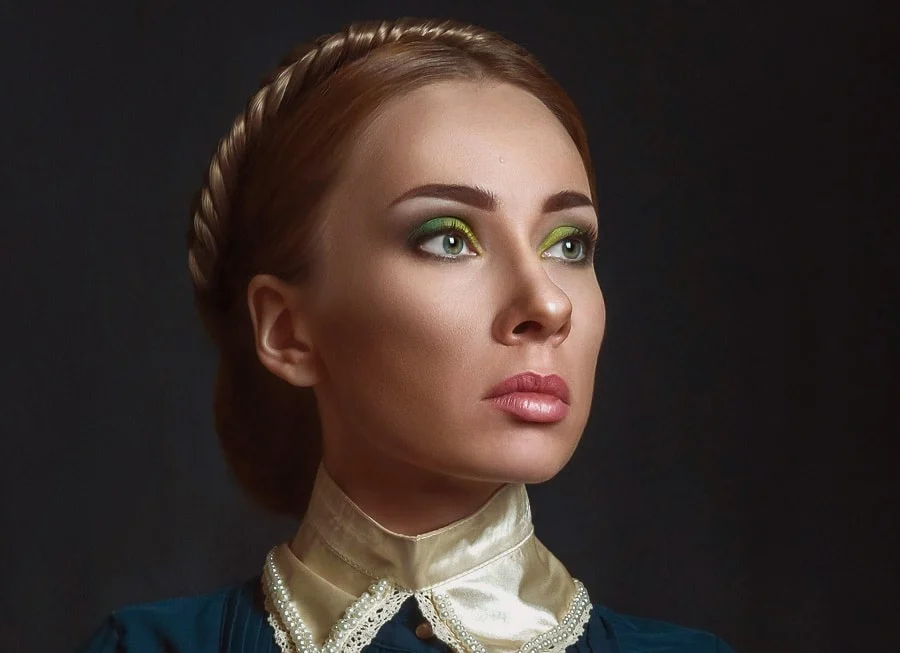 Looking for something elegant? Here is an 1800s hairstyle that is still around in 2023. Place a rubber band at the end of your low ponytail and roll it inward, creating the chignon bun of your dreams.
Spare a chunk of hair and twist it before fixing it in a place like a hairband.
10. Side Wings + Barley Curls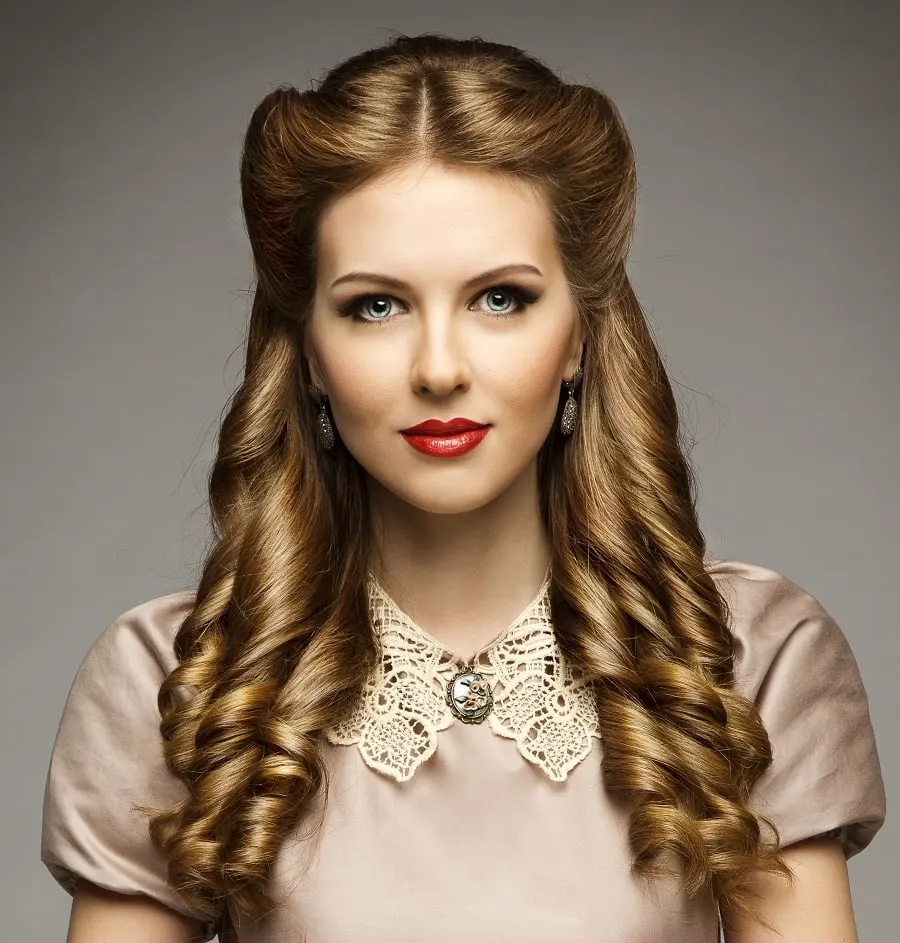 This gorgeous hairstyle is to die for! It features barley curls that became popular in the 1840s when the first curling tongs were invented.
Complete the look by pulling the side locks away from the face and twisting them softly to look like angel wings. Top off the style with bold red lips.
11. Victory Rolls
Who doesn't love victory rolls? They are stylish, retro, and sexy all at the same time. Those with an undercut can show off their buzzed sides by wrapping their locks outward towards the center part and securing them in place. A little mess adds up to the punk look.
12. Long Flowy Tresses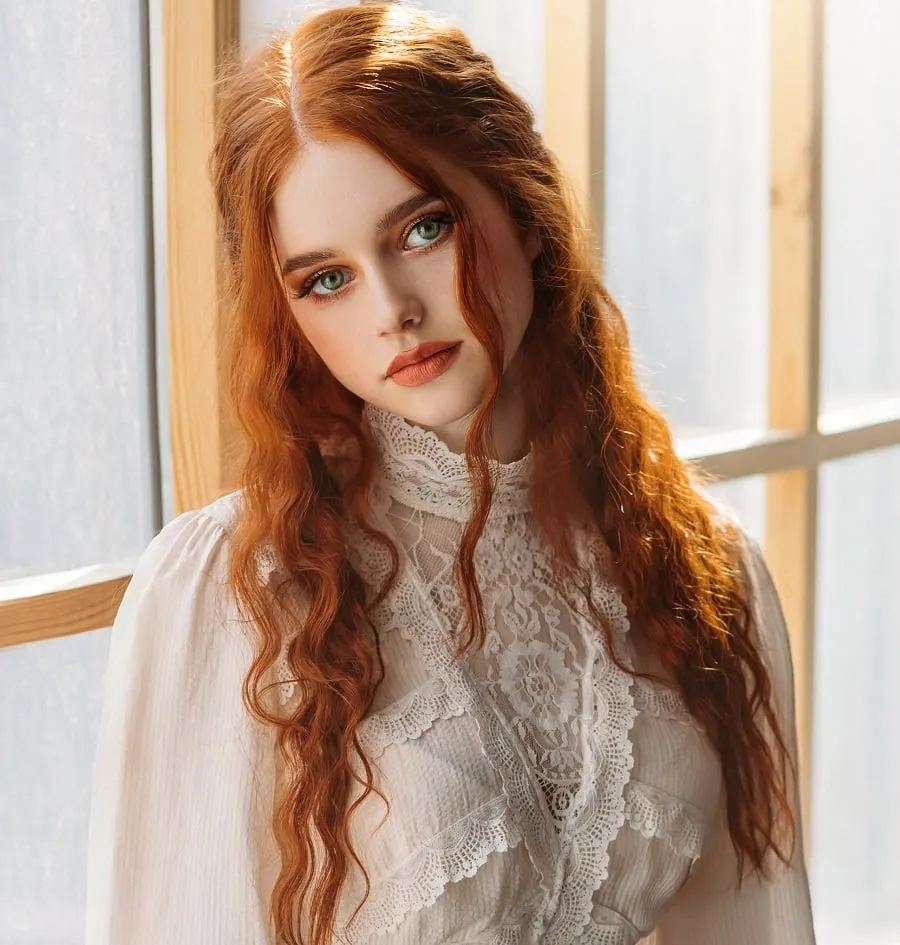 During the 1800s, women put all their efforts into growing out their hair, and if their locks were not gathered in an updo, they were often left loose to sway with the wind.
Those blessed with a long mane can consider getting soft waves and pinning back their side locks after that.
13. Flowers and Ribbons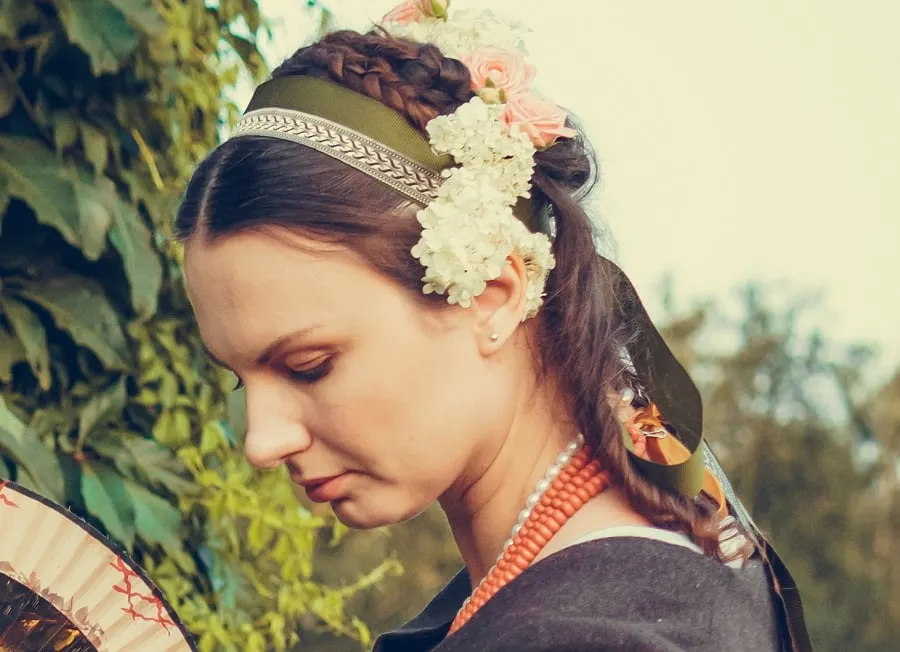 Hair ornaments were an essential part of Victorian hairdos, and talking about long hair, plait it down and wrap the braid around in a bun leaving the end loose to fall on the shoulder or back. Pick out your favorite flowers and fix them on your updo with a ribbon wrapped around it.
14. Beehive Hairdo
Although beehives became popular in the 1960s they were worn by many long before. Look like a television icon by backcombing the mane creating a puffy bouffant on top with curls at the back and bangs at the front. Top off with a spritz of hairspray.
15. Rococo Style
Another hairstyle from the 1800s that is impossible to ignore. The strands are wrapped into multiple rolls along the sides and back with a single roll at the front, while the remaining hair that gathers on top is fixed in place with pins. You can also get a wig instead. Simply wow!
16. Pin-Curl Updo with Hat
Fond of hats? Then this look is just for you. Go for curls and pin them in place above the nape of the neck resulting in an elegant updo with some face-framing strands at the front.
Put on a top hat matching the outfit and see your eyes pop wherever you go.
17. Braided Double Buns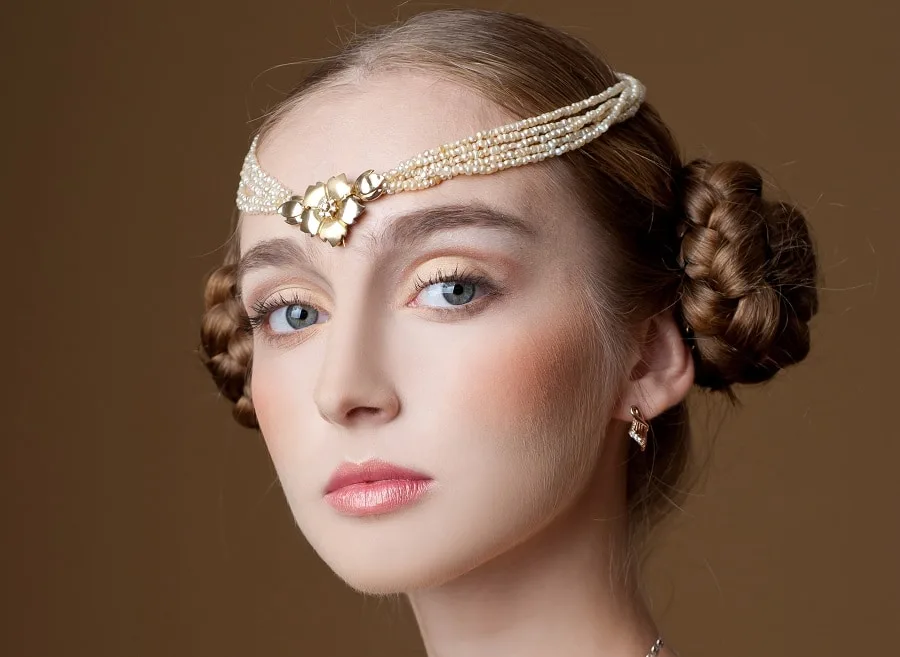 Space buns of today are an updated version of these retro braided buns. Young girls and women used to create two pigtail braids and wrap them around just above their ears.
How about wearing your necklace as a hairband? Give it a shot!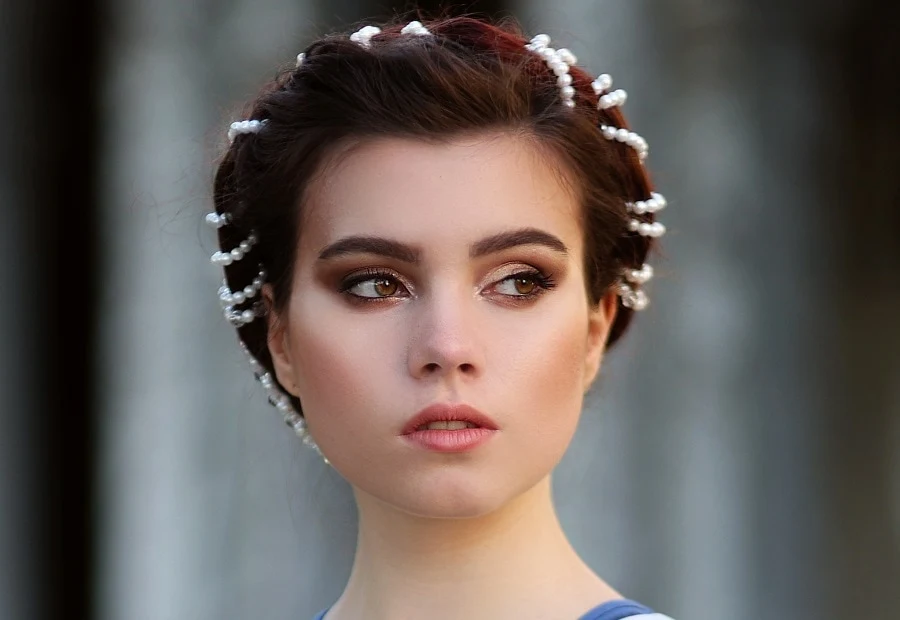 Give off queen vibes by wearing those long locks like a crown on the head. Copy this exact style by wrapping the hair with a pearl chain before swirling it around the head.
You can also braid or twist the strands instead and add the pearls afterward.
19. Jumbo Puff
Spice up a Gibson girl hairdo mentioned before by creating a jumbo puff at the front while the remaining hair is assembled on top.
Spare the strands at the back and those along the sides of the face and curl them up for an ultimate vintage appeal.
20. Over-The-Top Coiffure
Getting extra on costume parties won't hurt. Look like a French Madame by teasing and tousling the strands while adding synthetic extensions to create a dome-shaped mess of hair on the head.
Keep it in place with hairspray and a fine hairnet. Don't forget the feathers!
21. Messed-Up Curls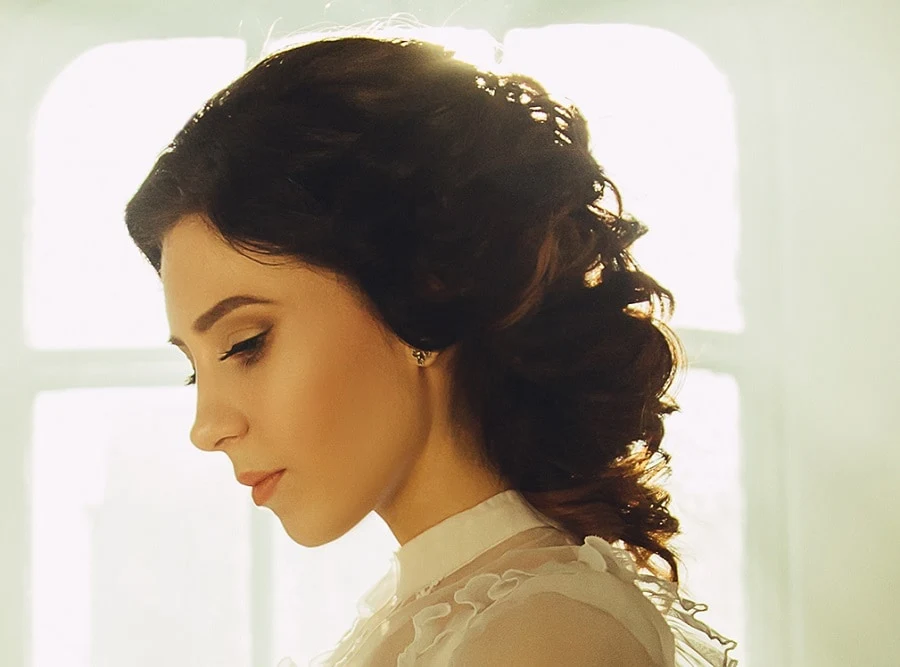 Lastly, here is an 1800s hairstyle that is perfect for the beautiful brides of today. Whatever the hair length, opt for tight curls and pin them at the back, leaving the ends loose for a ruffled yet romantic appeal. Add some sparkling gems, and you will love it!
These 21 hairstyles from the 1800s turn out to be quite impressive, and all of them were famous during the Victorian era. How about trying one for fun?
You can recreate the exact look or add a personal touch to it. Maybe you'll end up with a stunning coiffure for a special occasion!