The 80s ponytail was an era of its own. From high pony to neatly tied whale sprouts, the ponytails of the 80s made a statement. you must have wondered how those fashionistas and celebrities manage to look so sleek with their stylish ponytail while yours looks just like an average pony. Well, the difference arises in the style.
Popular 80's Ponytail Hairstyles
Here we have compiled 7 elegant ponytails from the 80s that will surely revamp your style and give you an instant new look.
This 80s side ponytail was every girls favorite. Depending on your preference you can make it at different levels, the rule being that it was only on one side!
Ideal for: If you have a nag for looking different and can carry that girl next door girl vibe, this style is for you. casual outfits go wonderfully with this happy go lucky style.
How to style: Pull your hair in a sleek ponytail at one side of the head. Take care to brush the stray hairs up so they are neatly tucked in. you can also spray hairspray on to a toothbrush and brush the hair up the sides.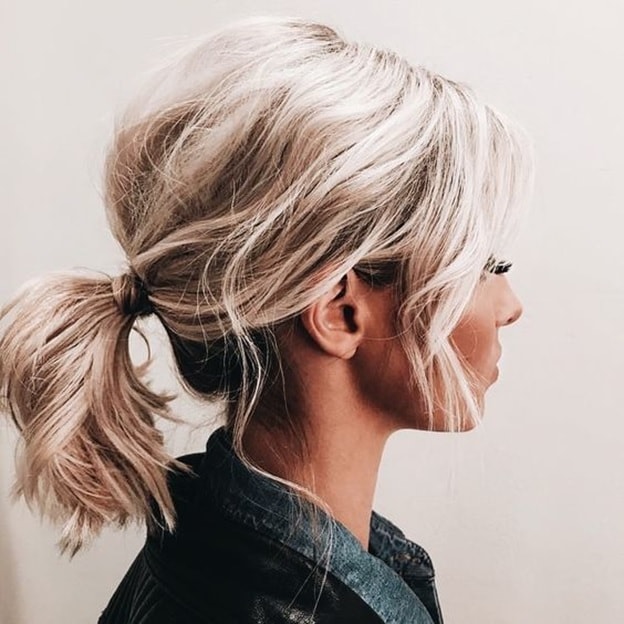 A classy ponytail is appreciated by everyone. This 80s ponytail hairstyle look brings back the bouffant with a twist. Channel the 80s vibe with this red-carpet worthy look any day.
Ideal for: Perfect for modern women looking for a retro vibe. The stylish side section and the bouffant hair make this style great for formal events as well as casual outings.
How to style: Start with the bouffant by teasing the hair on the crown of your head. Secure your hair at the back with a ponytail. Take a section of hair at the front and drape it around your head to wrap around the ponytail for an elegant 80s pony finish.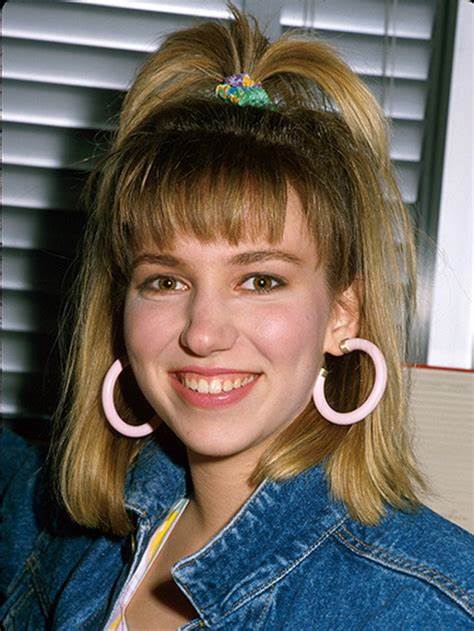 Rose in popularity with Debbie Gibson but you can still find the messy ponytail out and about!
Ideal for: It suits most young women and looks amazing with both straight and curly hair. Tie it on to give yourself a voluminous look anytime!
How to style: Brush down your hair and part it at about mid-section. Take a scrunchie and loosely tie in a flaring style for a whale spot effect.
The fearless Gigi Hadid has nailed this look for all of us. The parted look was the cool girl statement of the 80s and it is back!
Ideal for: The look goes perfectly with square, oval and diamond face cuts. Although the slicked back hairstyle takes some guts to pull off but is worth it in the end.
How to style: This ponytail from 80s makes sure the top part of your hair is perfectly slicked back. Tie them in a high pony at the back making sure there are no parts in the crown.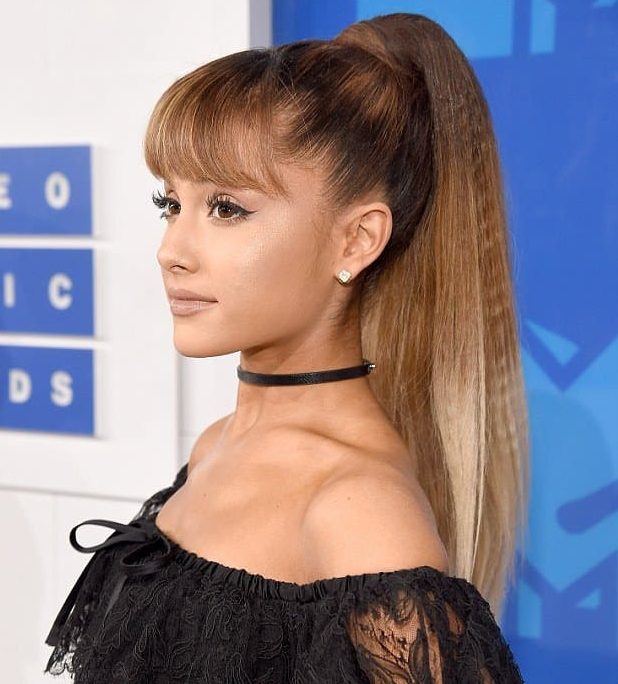 A large part of the 80s was devoted to the crimped craziness. The style went so viral that crimped hair became an 80s icon.
Ideal for: The style suits different face cuts. In addition, it is more of a casual look so it is best left to informal gatherings or retro parties.
How to style: We recommend crimping your hair before pulling it up in a pony. This gives it the complete 80s ponytail vibe. Super crimp your hair and then gather it in a loose ponytail at the back. You are ready to channel that 80s women's hairstyle instantly!
The everyday ponytail style with an added element of elegance. This 80s inspired ponytail is an on the go style perfect for busy mornings.
Ideal for: The everyday-girl, looking to put up her hair stylishly would love this effortless style. It is perfect for when you have limited time.
How to style: Pull your hair in a high ponytail. You can also tease your hair at the crown to add some volume. Style the ponytail hair with a curling iron to add some loose waves for a casual 80s ponytail style.
7. Blake Lively Inspired High Pony
Blake lively manages to channel the 80s elegantly. Her characteristic half up and half down ponytail style aim to catch her hair in a ponytail while still letting down her hair.
Ideal for: The style works for events as well as day to day outings. The bouncy curls around the face mean that it suits almost every face cut.
How to style: Start by teasing your roots to get that 80s ponytail element. Gather the top part of your hair in a ponytail at the back and tease all the loose ends into voluminous strands for a great updo.