Heart-shaped faces are known for having desirable cheekbones and a jawline that just won't quit. Choosing the right bangs for women with heart-shaped faces can be trickier than other face shapes.
Bangs for Heart-Shaped Face
These 15 bangs for heart-shaped faces use a variety of fringe cuts to ensure you're walking out looking delicate and modern all at once.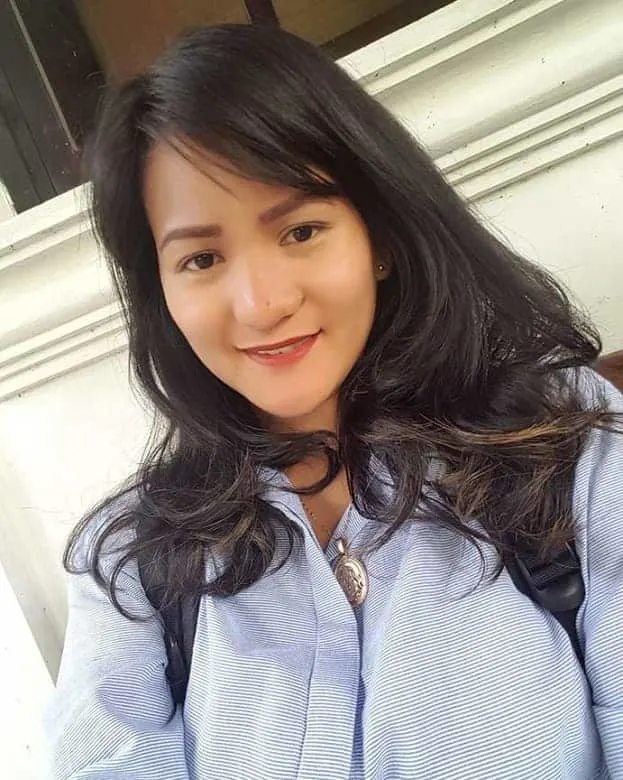 Undoubtedly one of the most popular bangs for women's heart-shaped face, adding side swept bangs to your haircut helps to draw attention away from the forehead and create more balance in the face altogether. Including long layers with a subtle touch of wave ensures your hairstyle remains bouncy and fun.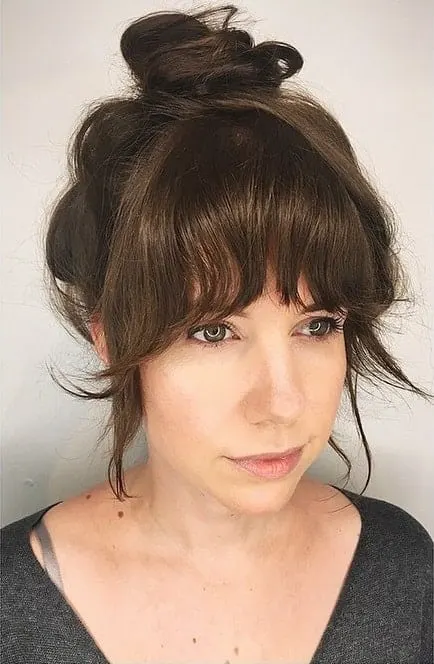 This trend is growing in popularity immensely, and we can see why! Bardot bans are shorter in the middle, tapering off to lengthier sides that frame the face beautifully. These bangs are ideal for heart-shaped faces as they create an elongating effect, offsetting the prominent chin and creating a softer, smoother appearance.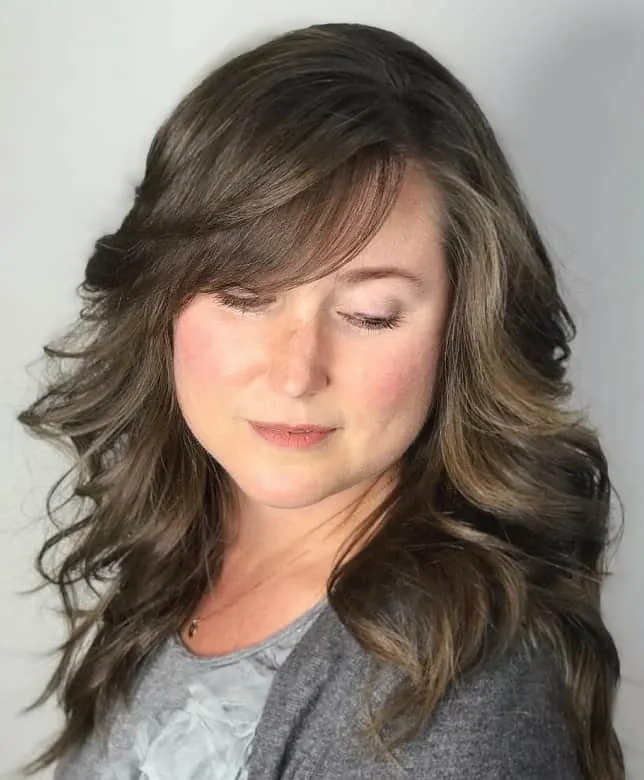 We can't get enough of curtain bangs! Their playful, flirty attitude are a perfect match for wavy hair such as this. They create an overall soft and delicate appearance, which is ideal when trying to mask a pointed chain and larger forehead.
4. Thick Arched Bangs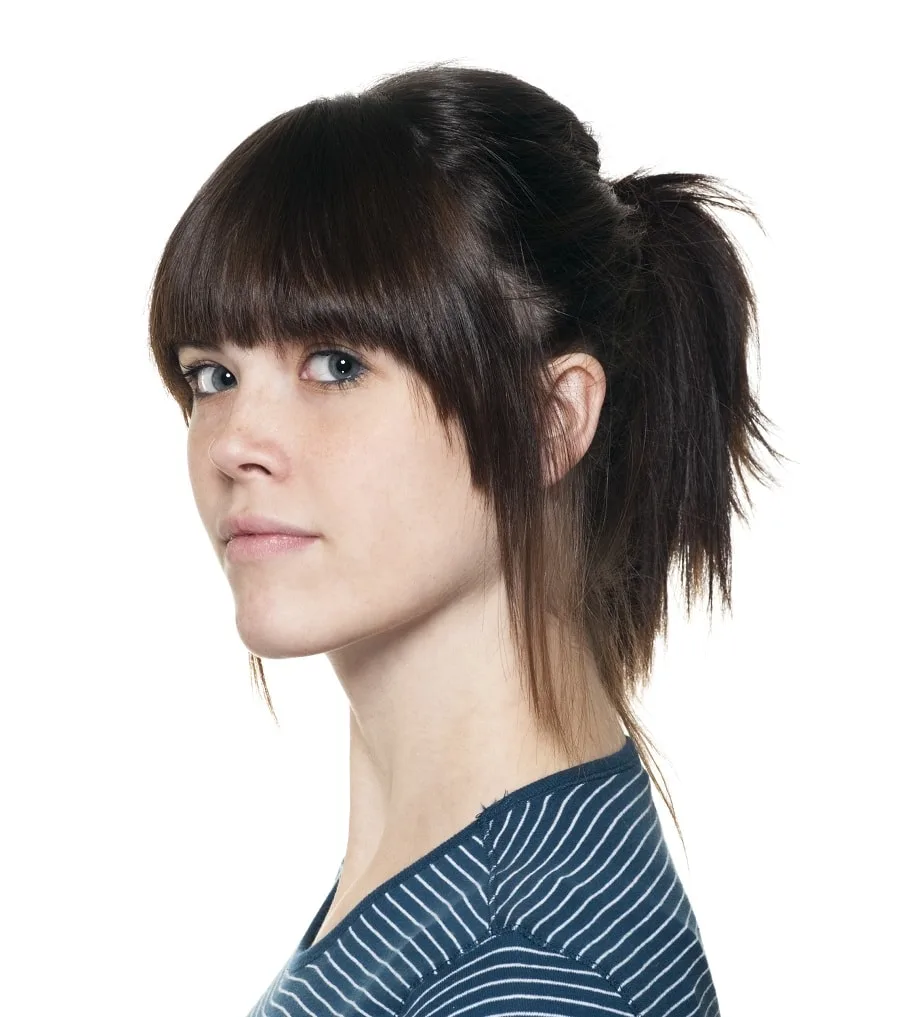 Arched bangs are similar to blunt bangs but are softer in regard to their crescent shape across the brows.
The strands elongate seamlessly along the sides of the face making a heart-shaped one appear more oval. The wide forehead is concealed while the narrow chin seems broader than usual.
5. Short Split Fringe with Bob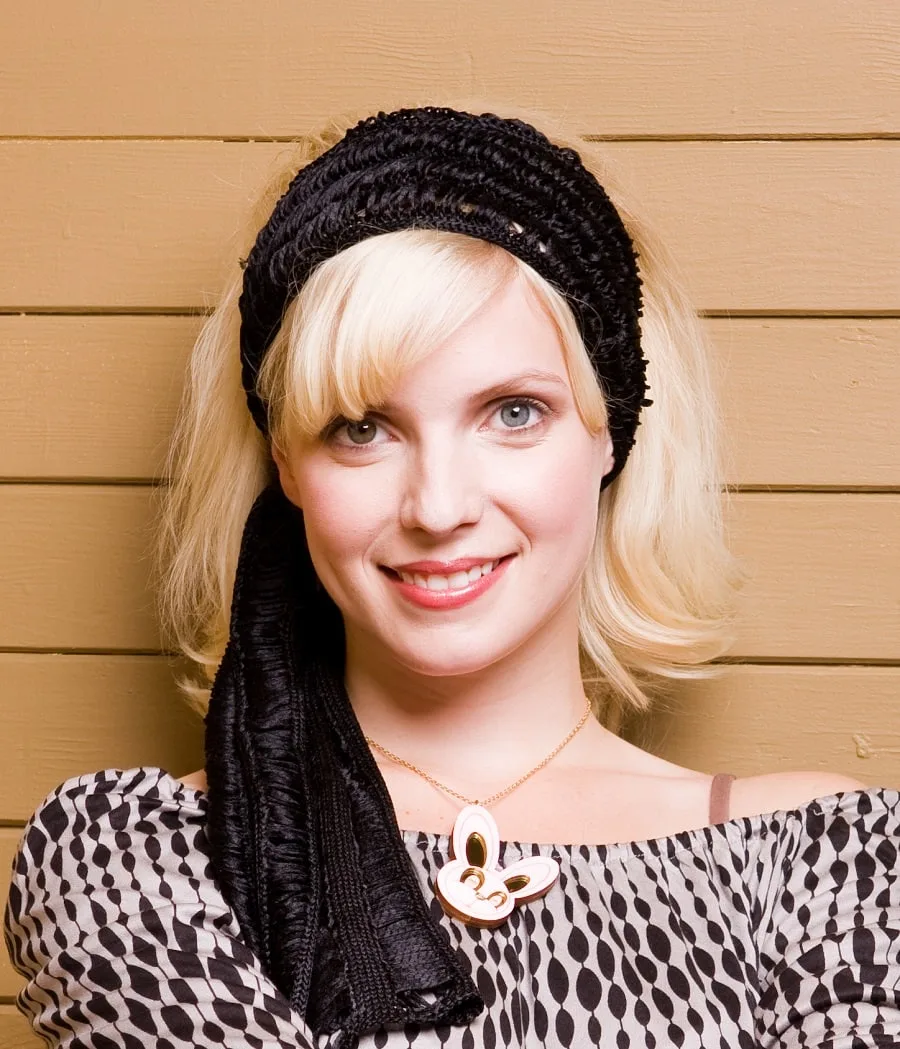 Split bangs are ideal for ladies who prefer short fringes. They are divided in the middle or on one side and are just perfect to hide those protruding temples.
Stay on the longer side when getting a bob for a heart face to add fullness near the chin.
6. Textured Bangs + Shaggy Crop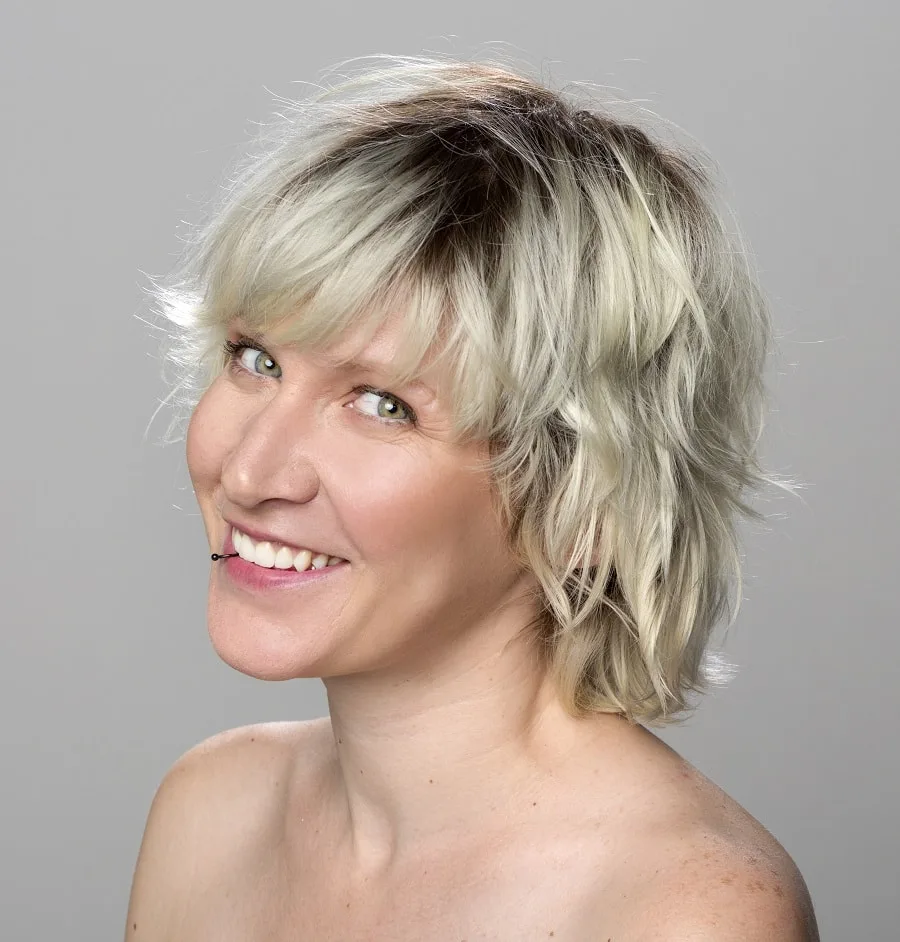 Consider getting a shaggy chop for a carefree look. The bangs are textured and choppy to complement the remaining jagged layers. This style is ideal for ladies with a slight wave in their tresses. Give the strands a good tousle for a messy yet sexy finish.
7. Blunt Bangs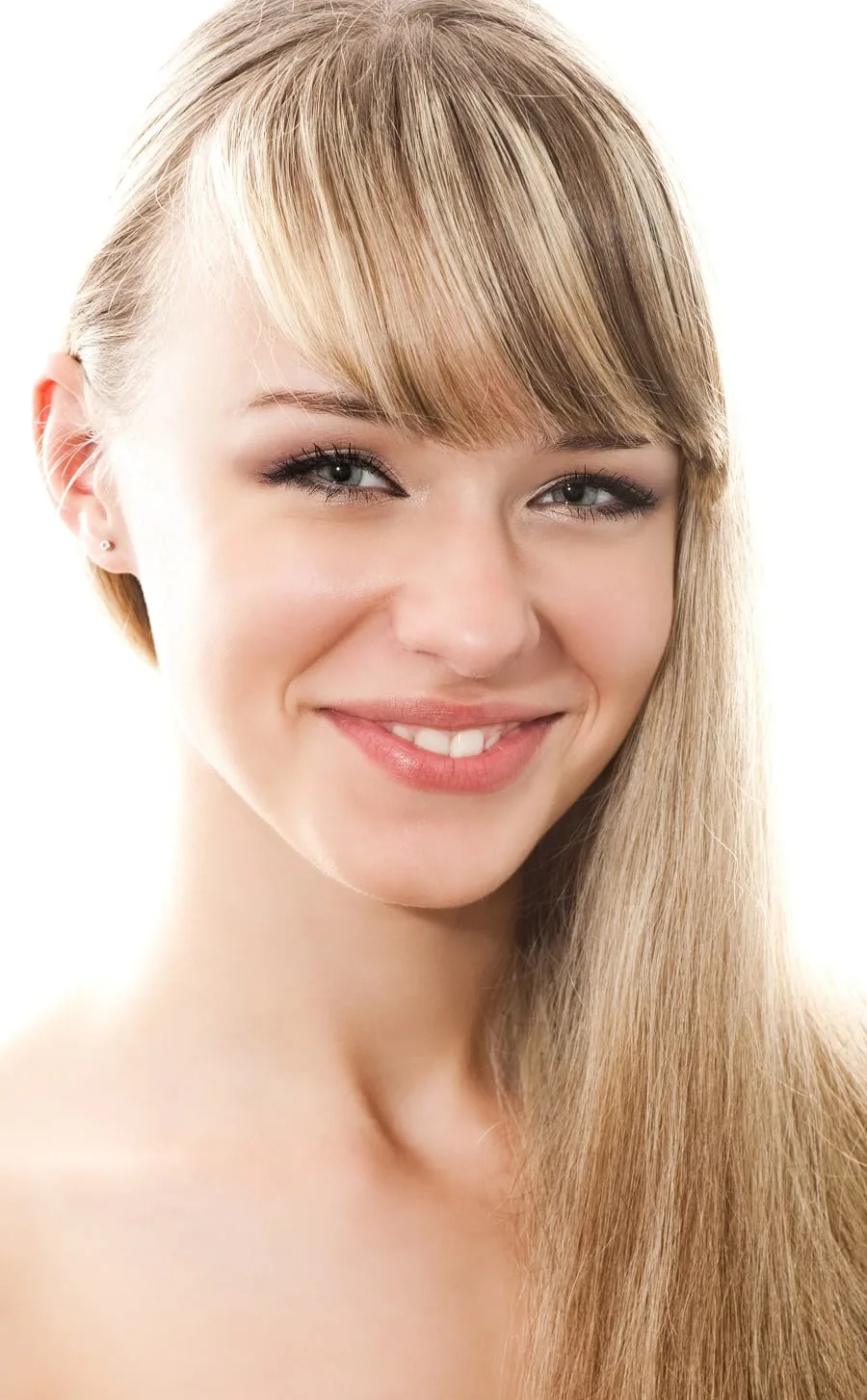 Blunt bangs are not very preferable for heart-shaped faces as they focus all the attention on a narrow chin.
You can still give them a go if you want your face to appear shorter or want to hide a high hairline. Brush them slightly to one side for a cute girly appeal.
8. Piece-y Birkin Bangs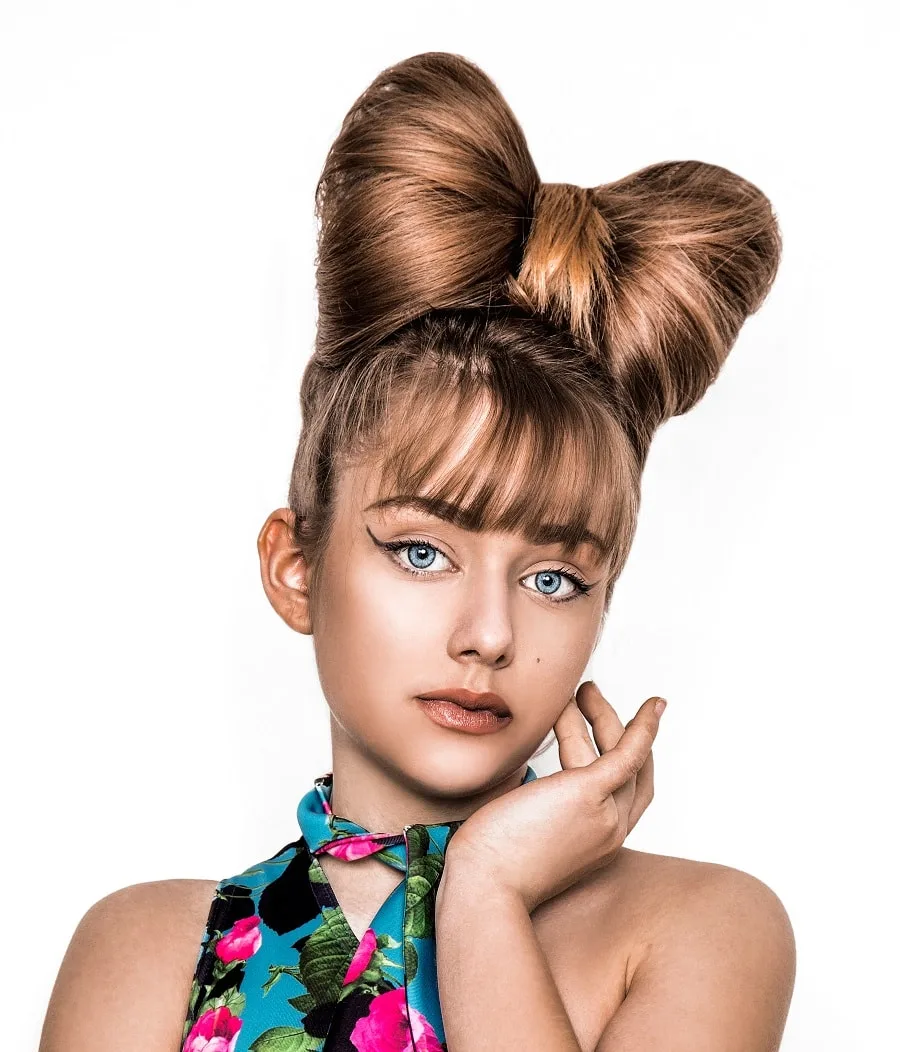 Birkin bangs lie anywhere in between the brows and eyes. Opt for a wispy fringe featuring individual strands and avoid a blunt look by snipping the ends vertically.
These bangs for heart-shaped faces involve minimal risk and are a good start for ladies entering the fringe world.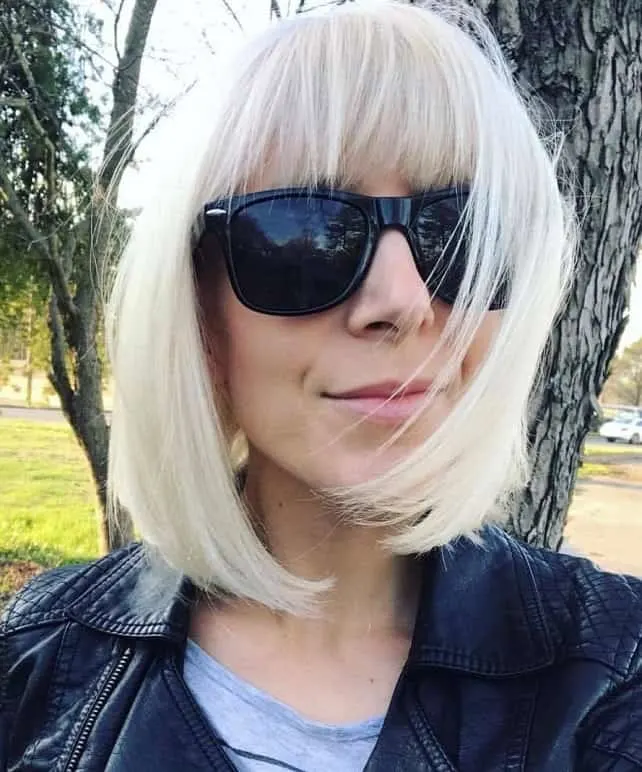 Want texture and depth in your look? Then you need layered bangs for women with heart face. Layered bangs give your style in an instant boost in character that plays well with a face-framing bob.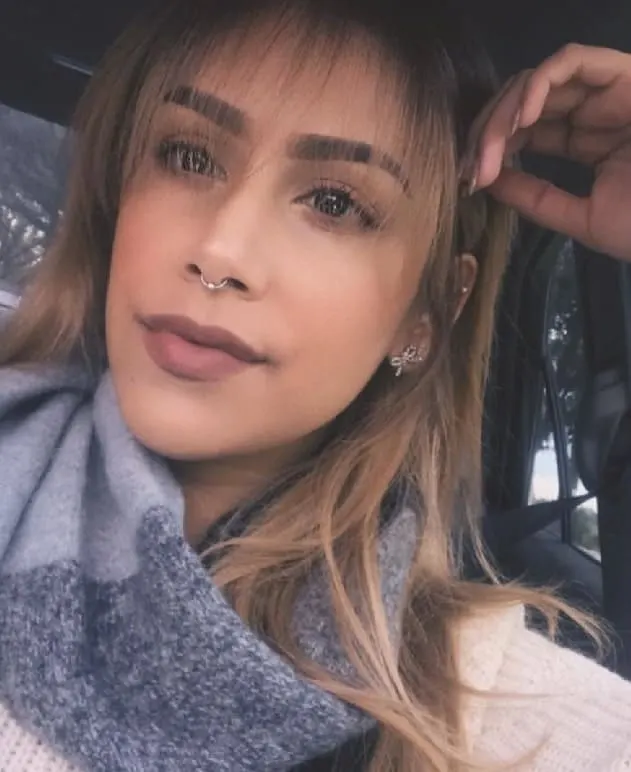 Soft, stunning, and downright captivating, bangs are the top choice for any gal that's looking to soften up her style. These bangs are a great option for heart shaped face women because they aren't too bold, leaving a subtle entrance into the bangs world for those who have never opted for a pair of bangs before.
11. Long Side Swept Pixie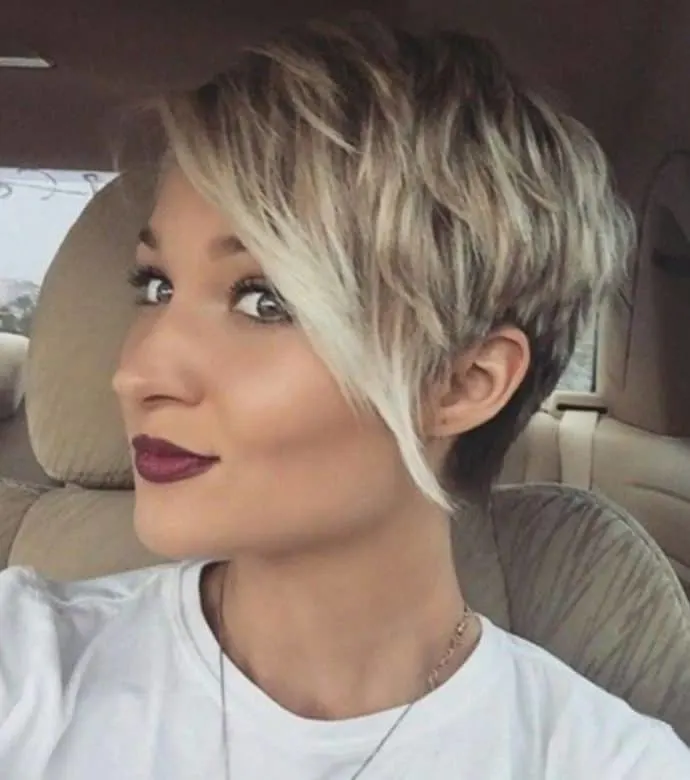 One look that is always on the g-to list is, of course, a pixie. The layers create volume to elongate the face, while a pair of delightful side swept bangs for heart-shaped face create added depth that is necessary to create overall symmetry of the bone structure. Play with different colors to really make this style POP.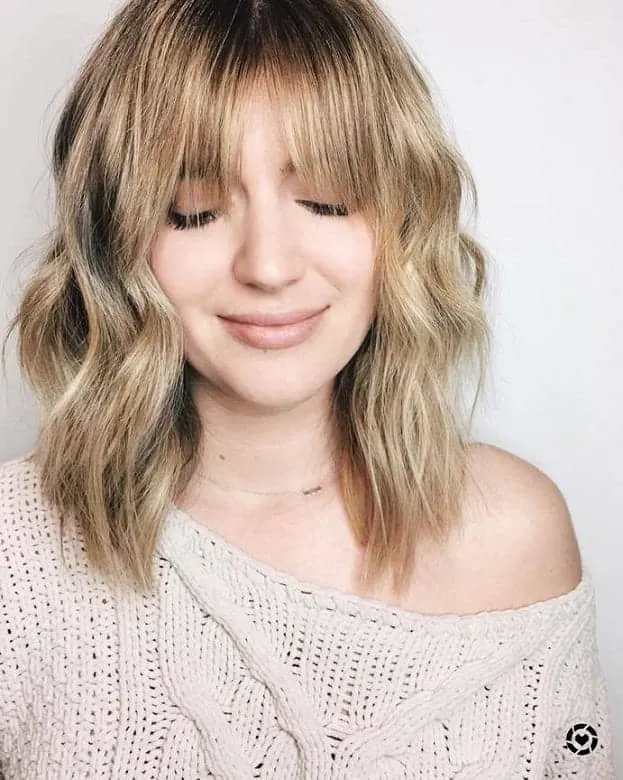 When it comes to finding the perfect bangs hairstyle for a heart-shaped face, you'll want to check into an adorable lob like this. Effortlessly chic, a lob with snippets of long layers throughout creates a bouncy appearance that softens the face beautifully.
13. Dramatic Bangs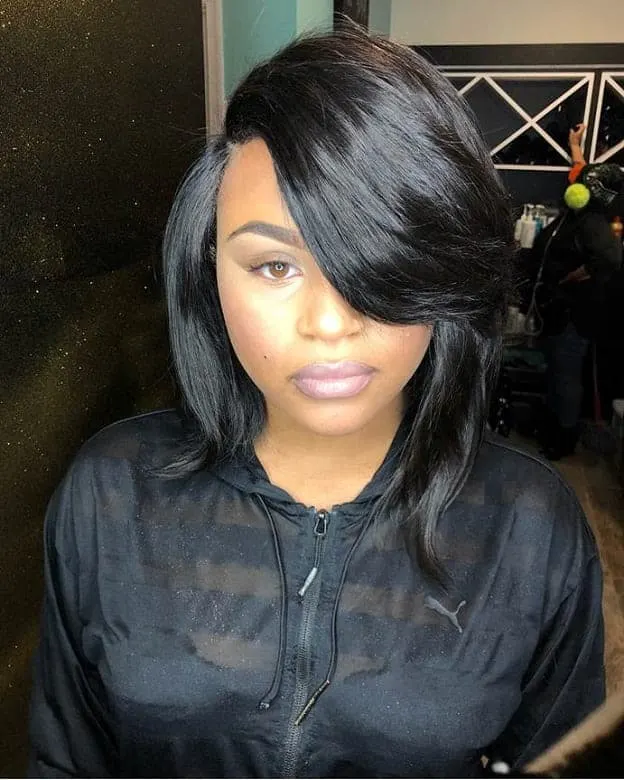 This look is all about the drama and certainly isn't designed for the girl who doesn't want all eyes on her. With dramatic, flared side thick bangs like these, you know you'll be catching everyone's attention.
It's the perfect bangs hairstyle for heart-shaped faces who are looking for a 'wow' factor every time they walk in the room. Not only that, but the bold style makes sure your face is more in sync, leaving no points or large forehead to get in the way.
14. Deep Side Part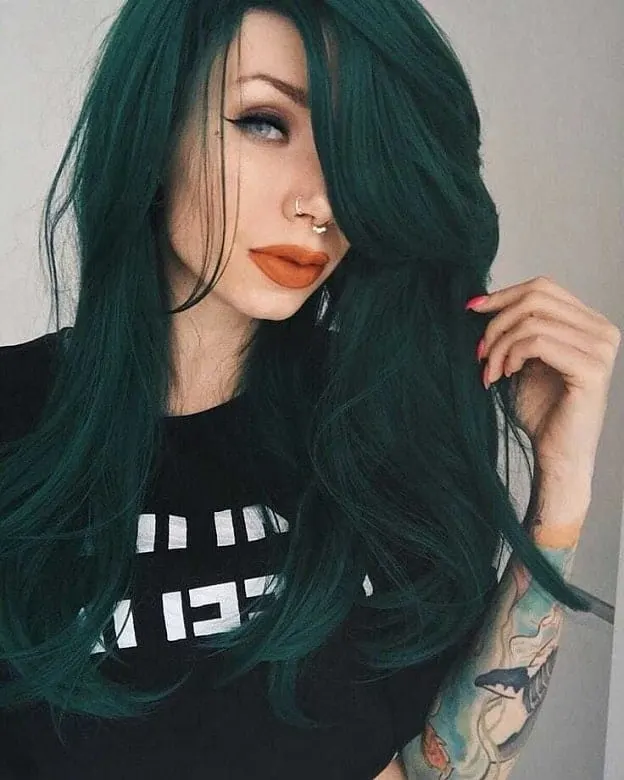 It seems as though bangs for heart-shaped faces work best with drama, so create a theatrical, tantalizing look with a heavily side parted setup. These deep-parted bangs change the face shape completely. And just knowing these lovely set of bangs will dangle delicately over one eye ensures her style is dominant and sexy.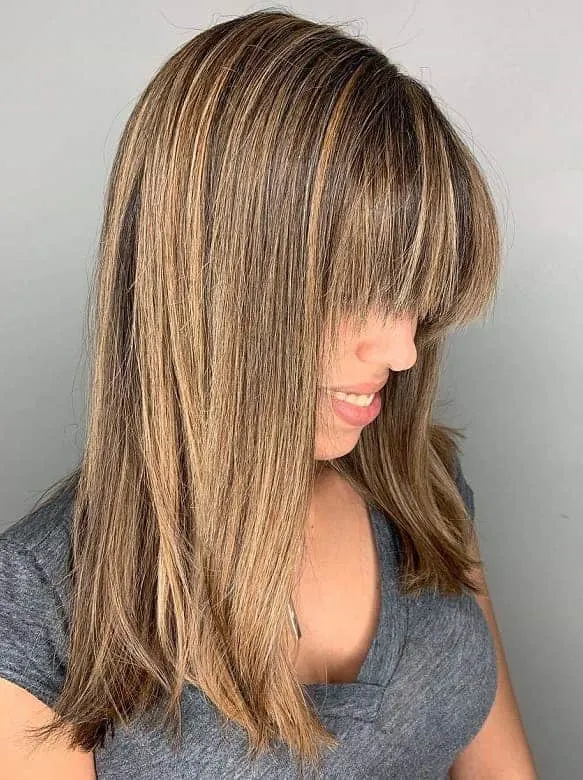 Looking for suitable bangs for heart-shaped faces that has an adorable, charming finish? Then you will certainly want to try out a pair of long bangs! Her long bangs are gently tapered, creating a lovely amount of texture that plays well with highlights and lowlights. Cutting just above eye level, her lengthy fringe hides away an oversized forehead and allows her cheekbones to be the center of attention.
Conclusion
If you're dealing with a heart-shaped face, you have options to create more symmetry and softness. By using a set of bangs for women with heart-shaped faces that compliment your face and style, you'll end up with a killer look that is bound to turn heads.
FAQs
Will bangs look good on heart faces?
Heart-shaped faces are faces that begin wider at the top and taper thinner towards the chin. Bangs are good for heart-shaped faces because they lessen the impact of the width of the forehead to the eye.
What type of bangs is best for heart face?
The personal style definitely comes into play when choosing the right bangs for a heart-shaped face. However, the best styles include more dramatic side parts or subtle wispy and lengthy styles that cover the forehead completely.
What bangs are bad for heart faces?
People with heart-shaped faces want to stay away from blunt cuts and pulled-back bangs as much as possible.
Are curtain bangs suitable for heart-shaped faces?
Curtain bangs are a good option for heart-shaped faces, but they will not work to minimize the size of the forehead, since they do not lay across the forehead.

Curtain bangs are trendy and are a fashionable way to add some volume to your hair, which will flatter a heart-shaped face.
Will wispy bangs suit heart faces?
Yes. Wispy bangs are a great idea for heart-shaped faces because they act to downplay the width of the forehead and bring focus to the eyes.

It is crucial to avoid bluntly styled bangs since they can draw more attention to the forehead, but wispy bangs hide it just enough while still keeping the face open.