Blonde and purple hair is an ideal choice for women, who enjoy different hair colors and aren't afraid of wild experiments. Purple highlights look perfect on blonde locks regardless of how many you decide to make. Even if you are not a fan of extravagant hairstyles, a touch of purple can make you enjoy your hair much more. Do you like standing out of the crowd or want to add some extra zest to your image? The purple and blonde mix is exactly what you need to make a great impression. The time has come to enjoy the combination.
Blonde and Purple Hairstyles Women Love and Enjoy
Do you want to wear a hairstyle that allows you to get your kicks? Purple and blonde hair is exactly what can make you enjoy your reflection in the mirror. There is a big variety of purple hues that look stunning with the many shades of blonde. If you are bold enough to bleach your locks and become a blonde, why not throw another catchy color into the mix? The cool autumn days are coming and a few purple strands are exactly what you need to warm them up.
1. Halfway Up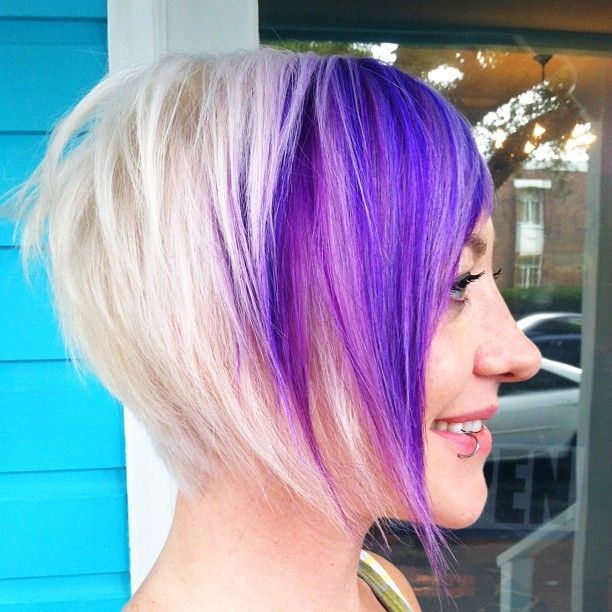 This half-and-half hairstyle is exactly what you need to make a bright impression. Platinum blonde locks coupled with rich purple colors can keep your spirits up for days at a time. This hairstyle looks grand from the front.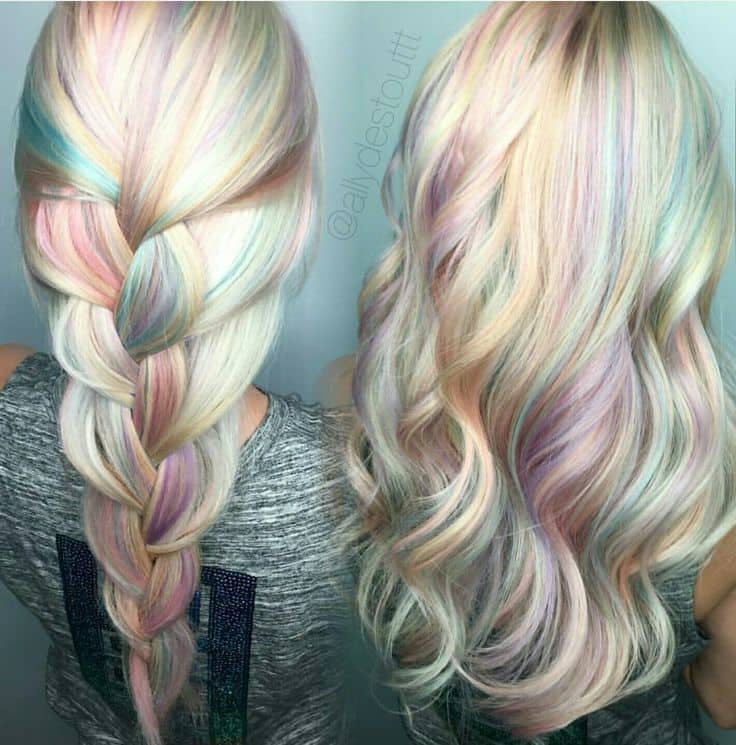 Blonde hair looks perfect with the touches of unusual colors. Besides purple, you can go for pink, blue, and even green. Add as many as you want into the mix especially when using temporary color sprays.
3. Purple Roots
Does this hair look unusual? It certainly makes an amazing impression. Coloring the roots purple instead of blonde while adding a few light purple highlights can turn a simple bob into a masterpiece.
4. Shiny Magic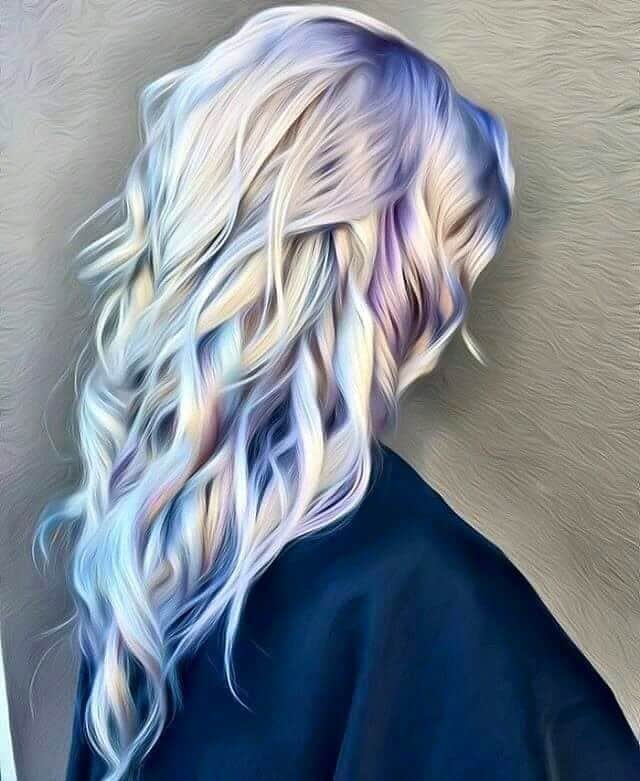 The shine of this blonde and purple hairstyle is achieved thanks to the smart highlighting. Bright touches of blue and purple on platinum blond hair make it look rich and perfect. What a great choice for a special occasion!
5. Smart Highlighting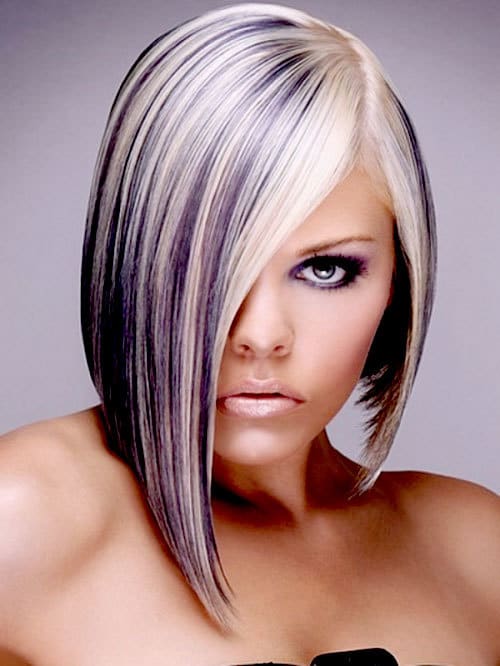 Highlighting techniques can vary depending on your mood and the skill of the master. On the picture, you can see how the purple hues are well integrated into the blonde locks. The result is truly priceless.