Blood red hair is as unique as a seashell and as deep as a sea. If you are not born with a redhead, you can certainly fake it using the boxed dyes at home or visiting the salon for a professional dye.
Red hair comes in various shades and each one of them looks equally appealing and enticing. Whether you have a cool, warm or medium undertone, depending upon your skin tone and eye color, you can choose any shade of red to add punk and radiance to your hairstyle.
Either way, blood red hair color needs a lot of maintenance, you need to visit the salon every month for touch-ups because faded red hair turns into a brassy orange shade that looks odd and pathetic.
How to Get Blood Red Hair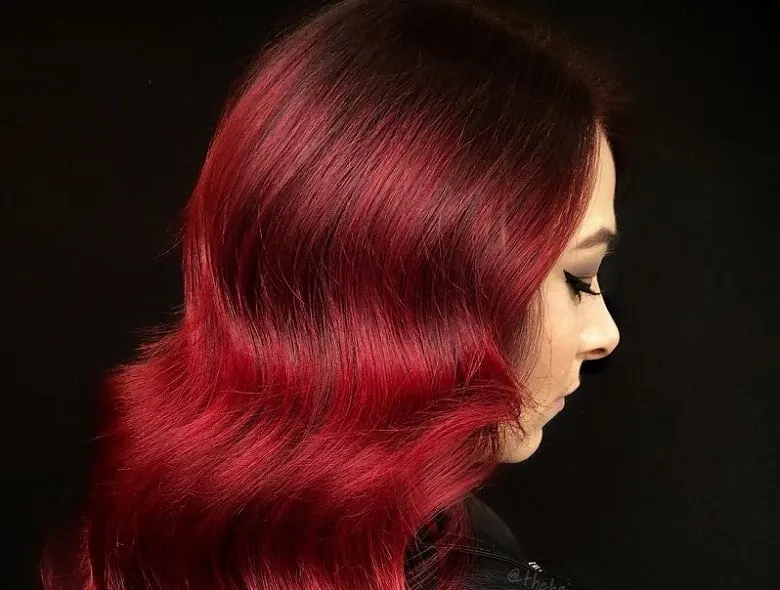 So you've finally decided to dye your hair blood red, now you need to get things done. Follow the simple steps to know how to dye your hair bloody red.
First of all, divide your unwashed dry hair into sections and secure the section with hair clips. Leave the bottom section of your hair down, this is where you are going to first apply the dye. Rub a good amount of Vaseline onto your hands and apply to your forehead and face around your hairline. This will help prevent the staining that occurs on your face during the dyeing process.
Put on your gloves before you prepare the color. Measure and combine the tubes of hair dye and developer into a non-metallic vessel. Read the instructions provided on the packaging for measurements and directions carefully.
Using an applicator brush, apply dye to the bottom section of the hair starting from the tips and moving up to the roots. Repeat the process with every section of your hair and unclipping the hair as you go.
Make sure you cover the bottom and top part of the section equally. Finish the dyeing process by coating the roots. Remember that the virgin hair dye the quickest, so you will apply the dye there in the end. After you're done applying the dye to your hair. Secure it with a hair tie or clip. Clean the excess dye from your skin using tissue or wipes.
The time for each dye to develop the color varies from brand to brand. Always double-check the directions and guidelines mentioned on the packaging to avoid any damage to the hair.
Once the time is up, wash your hair with cold water. When the water runs clean and clear, deep condition your hair. Leave the conditioner for about 3-5 minutes. Do not shampoo your hair, in fact, bid farewell to your shampoo for like 5 days. Only use the conditioner so that the dye remains vibrant and intense.
Watch The Following Tutorial to Learn How to Dye Hair into Blood Red Color
Most Attractive Blood Red Hairstyles
Here are 7 startling hairdos with blood red hair for a badass look.
Blood red hair color on a braided Mohawk is a rare and beautiful hairstyle for anyone who has the audacity to carry a bold, daring and bossy hairstyle.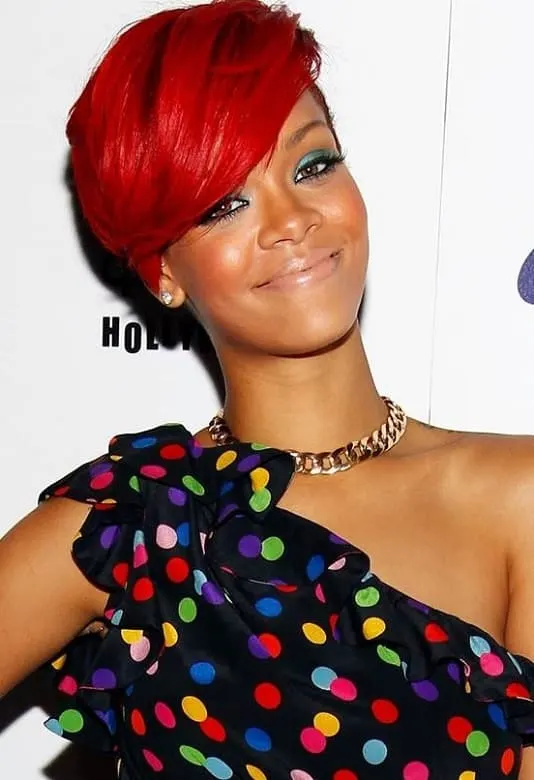 Pixie bob hairstyle is one of the most flattering and chicest hairstyles one can own and blood red hair with long bangs and shaved sides adds glow and glory to this hairstyle. For a more fierce and bodacious look, don this hairstyle with bold lips and smokey eyes.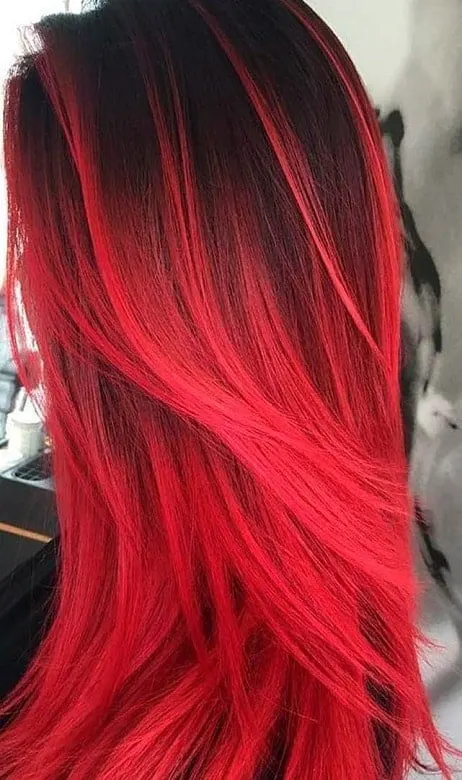 Black and red is a forever favorite combination and black hair with blood red ombre look surprisingly appealing and pleasant to the eyes. Go for this hairstyle if you don't want to dye your hair blood red completely.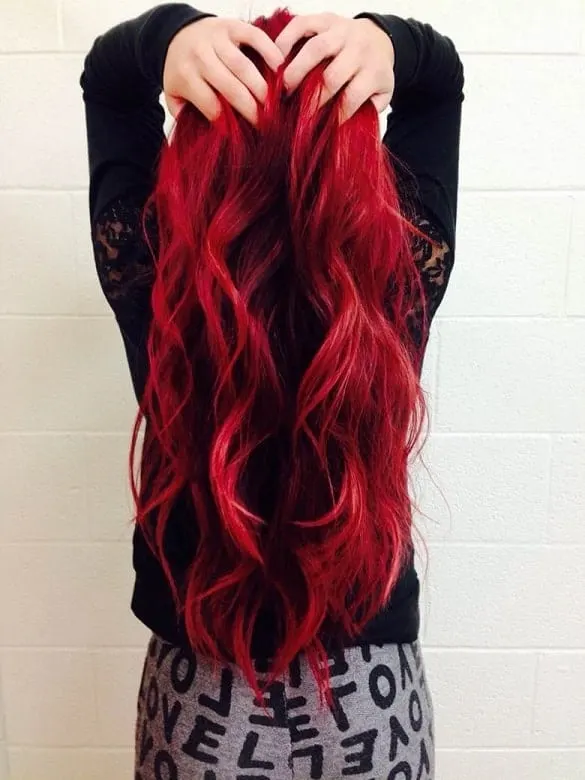 If you have long hair with waves, you can rock this hairstyle as nobody can. Blood red hair dye with waves and long hair looks super gorgeous and straight out of a fairytale.
5. Messy Updo
Blood red hair wrapped up in a sweet messy bun is loud, expressive and fun. You can ace this hairstyle with bold lips and some cute hair accessories like a polka-dot bow to give yourself an edgier makeover.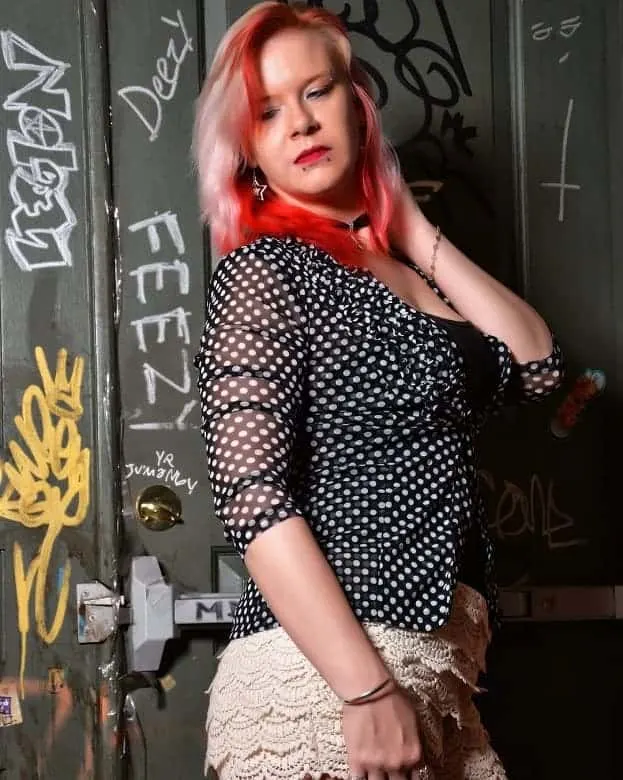 Settle with this hairstyle to keep your hair game simple yet dramatic. This two-toned hairstyle might look messy when worn down, but this hairstyle looks explicitly dreamy when styled with braids and buns.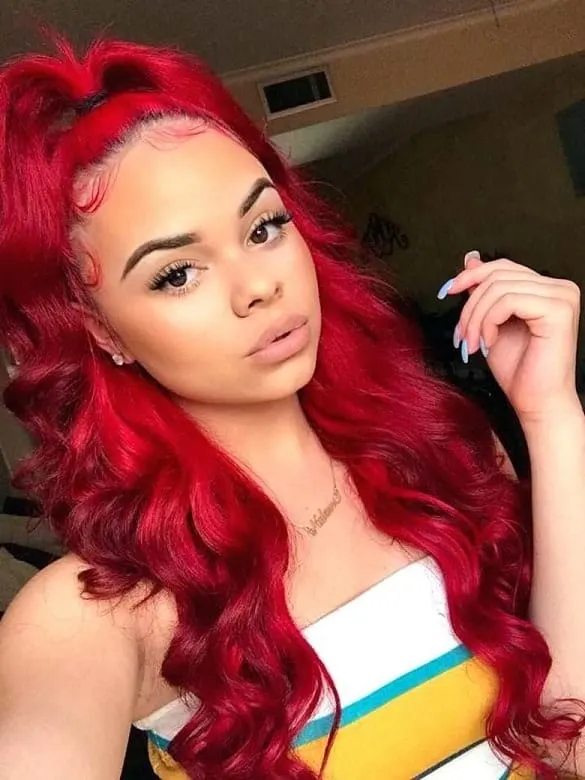 This blood red hairstyle is casual and effortless and looks perfect with long and thin hair as half ponytail adds volume and weight to the hair.
FAQs
Which skin tone suits blood red hair shades?
Bloody red hair is an intense and vivid shade of red that suits medium and dark undertones. If you have an olive or deep golden complexion with brown eyes, you can simply rock this hair color.
Are red velvet hair and vampire hair the same?
No, they are not. A red velvet hair color is a cool, intense hue of red similar to the deep shade of red velvet cupcakes, while the vampire hair color is a deep crimson and reddish shade of burgundy.

The vampire hair color compliments darker shades of hair.
So now you know the difference between different hues of red and blood-shade red hair color. Blood red hair is unique and one of its kind, but you can surely get the dye with simple and easy steps.
Just make sure to make up your mind for this hair dye as it is a bold, intense and fiery shade of red that one may find difficult to handle.