Just because we women get older, that doesn't mean we don't still want to look stylish! We want all the fun of having a new haircut but all the low maintenance as well. This is when bob haircuts for older women come in handy. They're short, flattering to all face shapes, and are easily styled whether or not you have bangs to go with them.
Bobs for Older Women
Find out how great old women can look classy with a bob haircut by checking out these 25 looks below!
1. Short Bob
A classy short bob that's one of the most popular short hairstyles for older women. This blonde bob with bangs is layered so they lay across the forehead at a soft angle. There is plenty of volume at the back but the overall cut is stylishly simple.
2. Medium Length Bob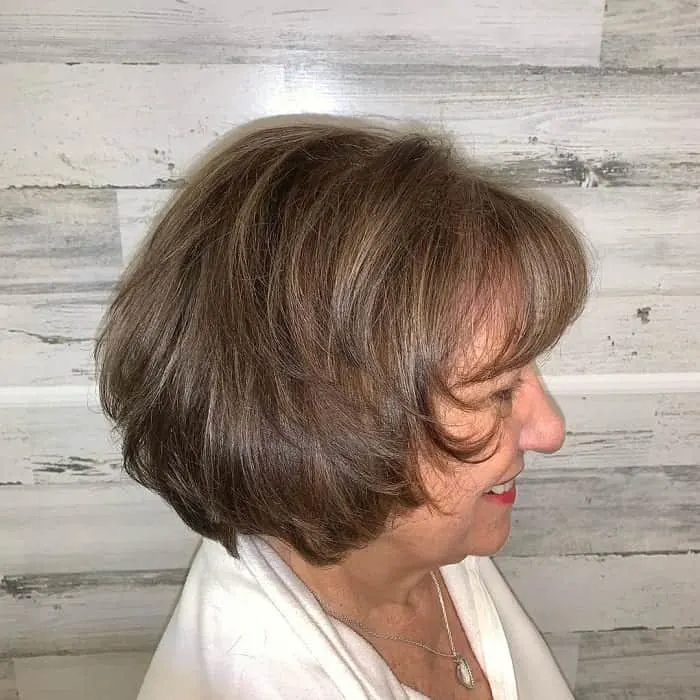 The above medium blonde bob is full of waves, perfect for older women whose hair may be thinning out. A bit of hairspray will thicken up locks and your bangs will stay in their place all day.
3. Long Bob for Older Woman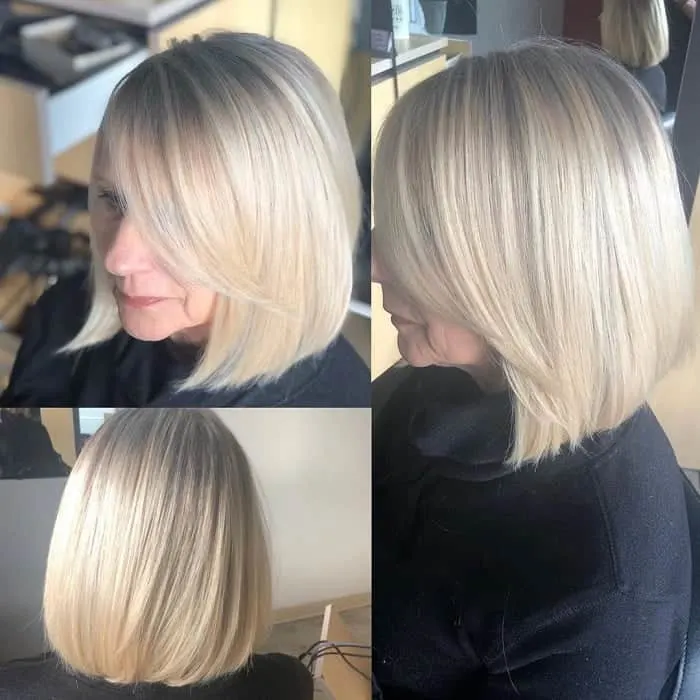 A long platinum blonde bob is perfect for keeping you feeling young and fresh. Long angled bangs are a classy option for women who don't like a blunt bang.
4. Inverted Bob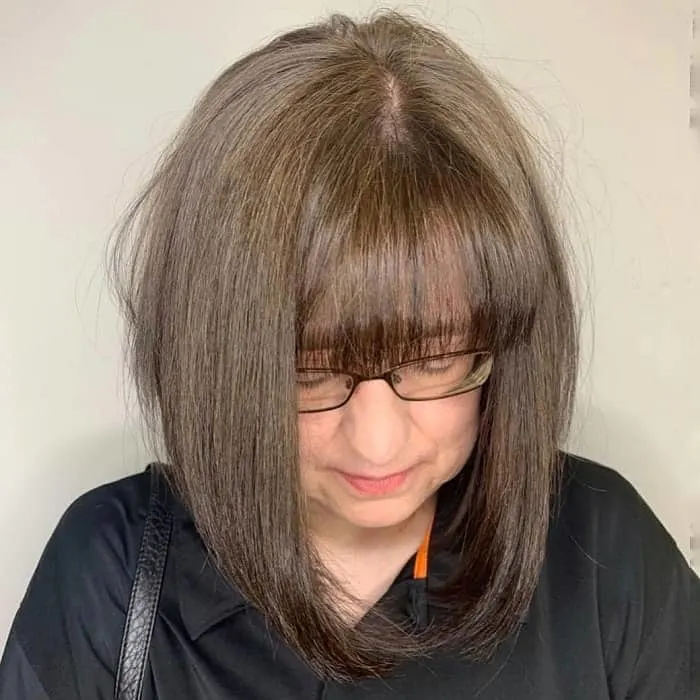 The inverted bob starts long at the front and gets shorter at the back so everyone facing you will think you have long hair. This beautiful cut will keep hair off the neck.
5. Bob Hairstyle for Women Over 60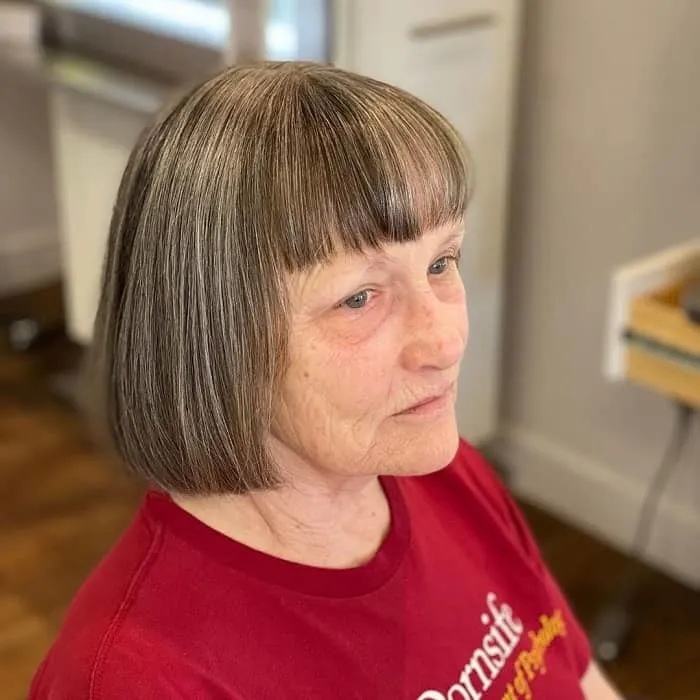 Prefer something super simple? Straight and simple is still classy! See your stylist every couple of weeks for small trims to keep this brown-grey bob looking good.
6. Layered Bob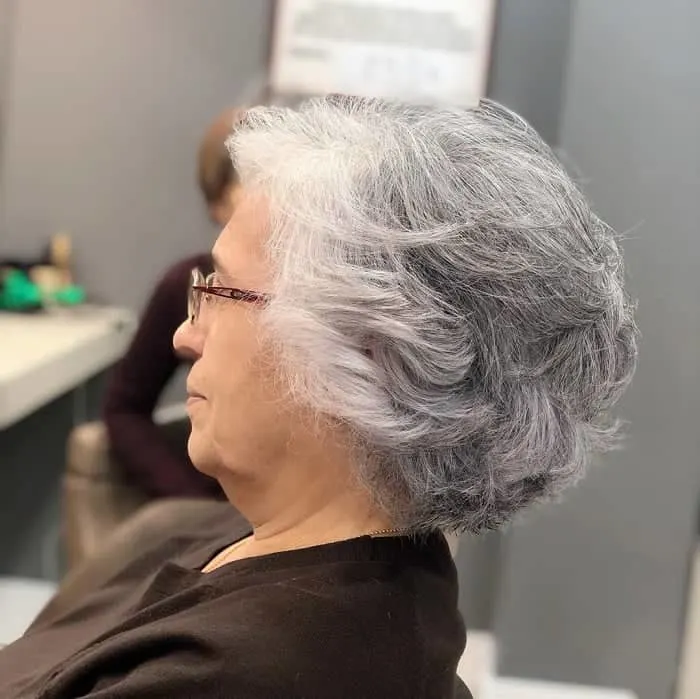 Layered bobs are perfect for showing off natural color, such as those greys and whites that blend together. Use a bit of curl creme to shape bangs off the forehead and keep everything together.
7. Curly Bob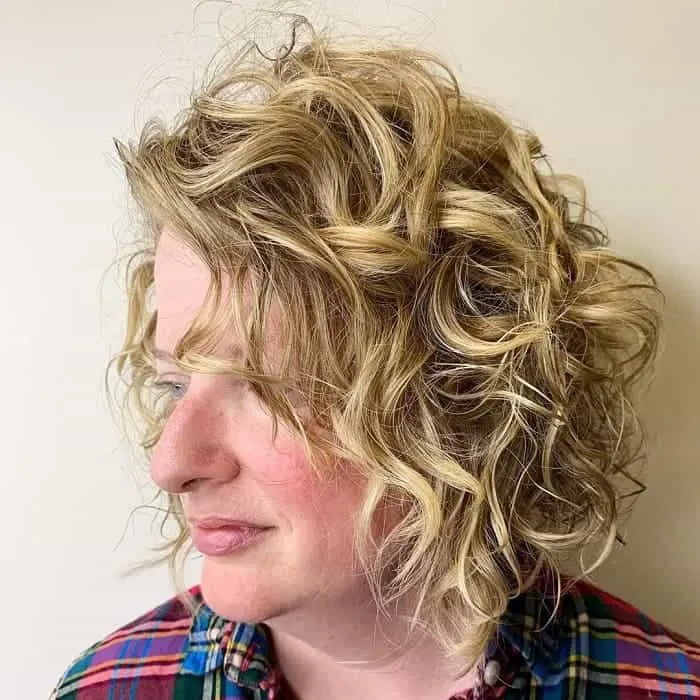 This coiled bob is full of curls that you can keep in shape with curl enhancers. A couple of highlights will ensure your bob is anything but boring.
8. Bobs for Older Women With Fine Hair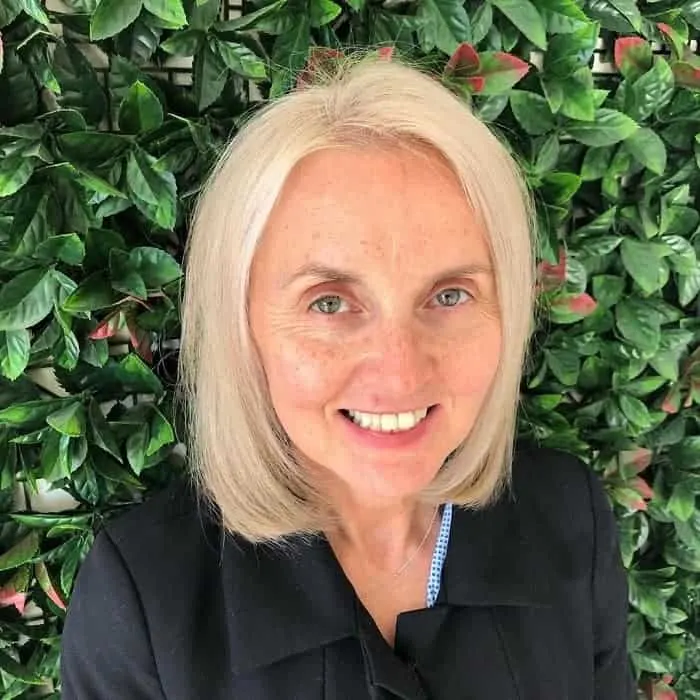 For fine hair, a layered bob gives a fuller look. Not looking for anything fancy? A center part is all you need to be ready for the day.
9. Older Woman with Graduated Bob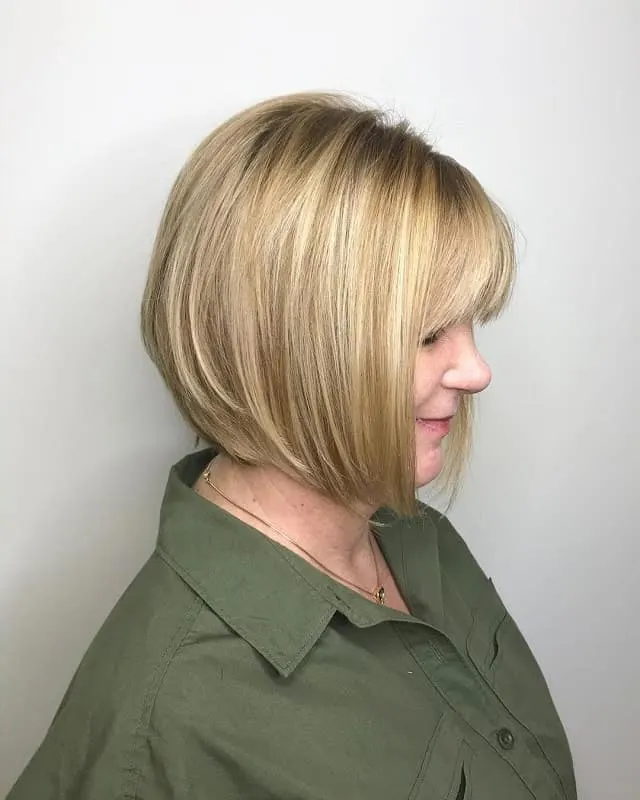 Graduated bobs are a favorite among women on the hunt for a flattering hairstyle. Highlights in several shades will complement your skin tone for a beautiful look.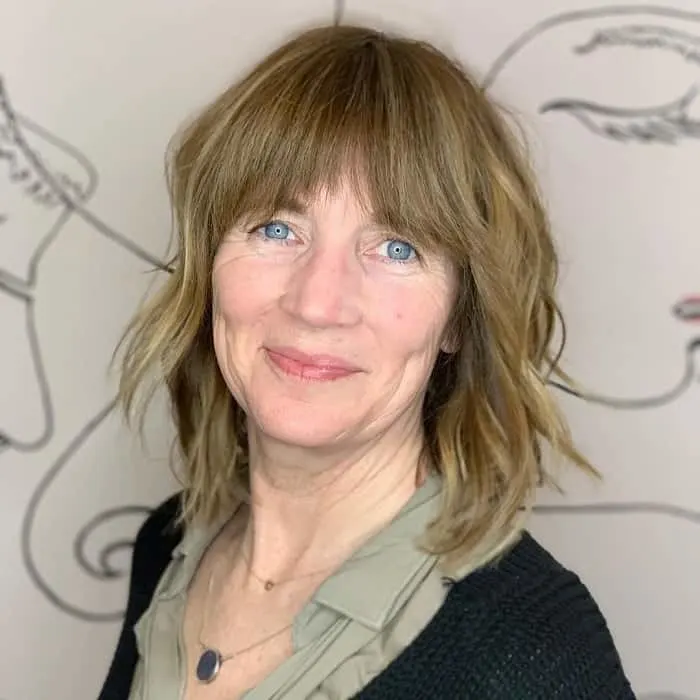 Whether it's a lunch date with the girls or weekend errands, wavy bob with straight bangs is the most versatile haircut you can have.
11. Stacked Bob for Older Women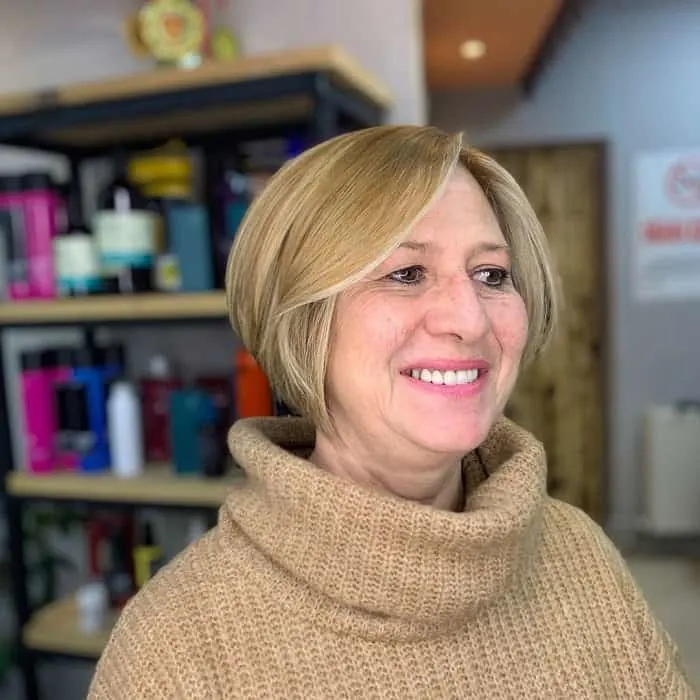 A great hairstyling option for women over 50. Gradual layers are what form a stacked bob. The rounded shape gives the look of a full head of hair. With piecey highlights near eyes, you'll always have a glow.
12. Bob for Older Women with Glasses
If you have glasses, a bob of any kind will look great. Shapely curls or dreamy waves that graze your specks are romantic and flirty.
13. Gray Bob Hairstyle
A simple center-parted bob is still full of plenty of style, especially when you let natural grey hair color shine through.
14. Blunt Cut Bob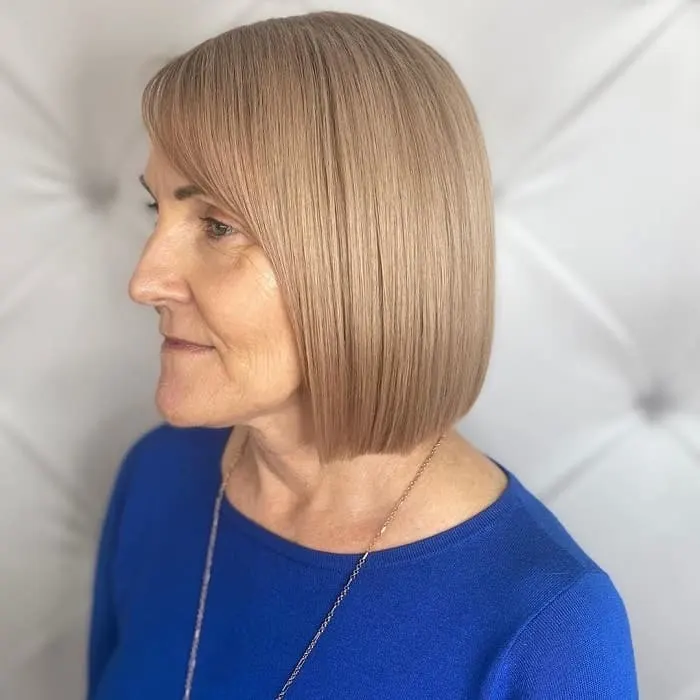 This blunt cut bob may have straight angles, but the smoothness and shine of a rich almond color will show you have a soft side too.
15. Bob for Older Women with Round Faces
If you're an older woman with a round face, a platinum blonde bob will bring you new life! With a heavy part and side bangs, it's a flirty hairstyle you'll love waking up to in the morning.
16. Shaggy Bob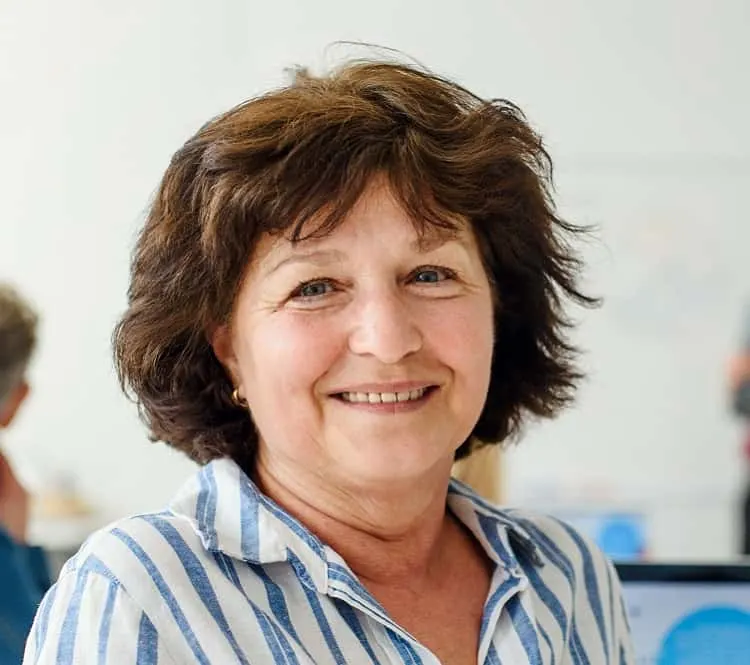 Particularly for women with round faces, a shaggy bob can be quite flattering. Just have your stylist add in a bunch of short layers starting an inch from the scalp to get tons of body.
17. Straight Thin Bob
If your hair is naturally straight, it'll be a quick transition to this smooth bob. It stops right at the cheekbones to flatter those angles and comes complete with chic long straight bangs.
18. White Asymmetrical Bob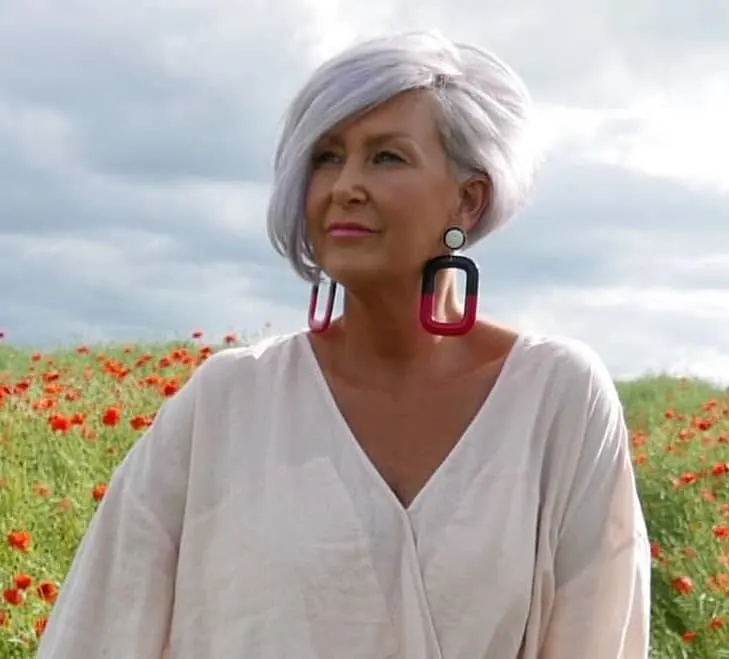 Older women embracing their white or graying hair will love how hip an asymmetrical bob looks with the color. Just go for an off center part and tease the hair with spray to get volume.
19. Off Center Bob
Just because you're an older woman with salt and pepper hair, that doesn't mean you have to get rid of it! Show it off on an off center bob with straight locks.
20. A-Line Bob
A-line bobs are always in style, but pair it with bangs and some complementing colors and it's a great look for older women. Try blonde as your main color but throw in darker highlights (like purple) at the face for a pop of framing.
21. Wavy Bob with Side Bangs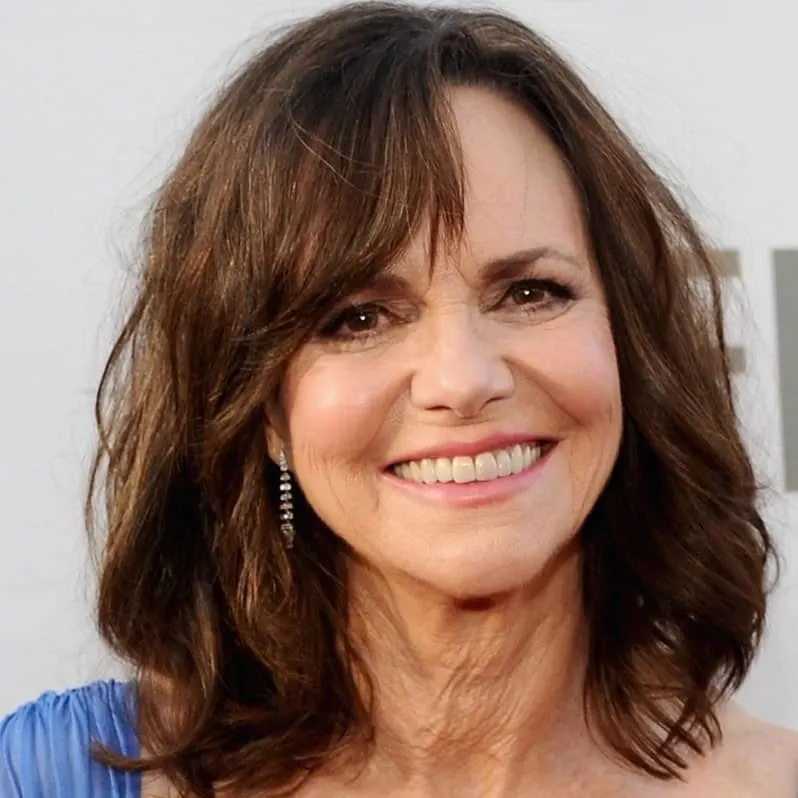 Sally Field still rocks her wavy bob at the age of 75, proving that women with thick hair should definitely try a bob for themselves. Side bangs are flirty and easily managed.
22. Blonde Bombshell
Never had a chance to go blonde in your younger years? Try the blonde bombshell look as a super short bob. This look features mostly straight locks and a short soft side bang.
23. Crazy Curly Bob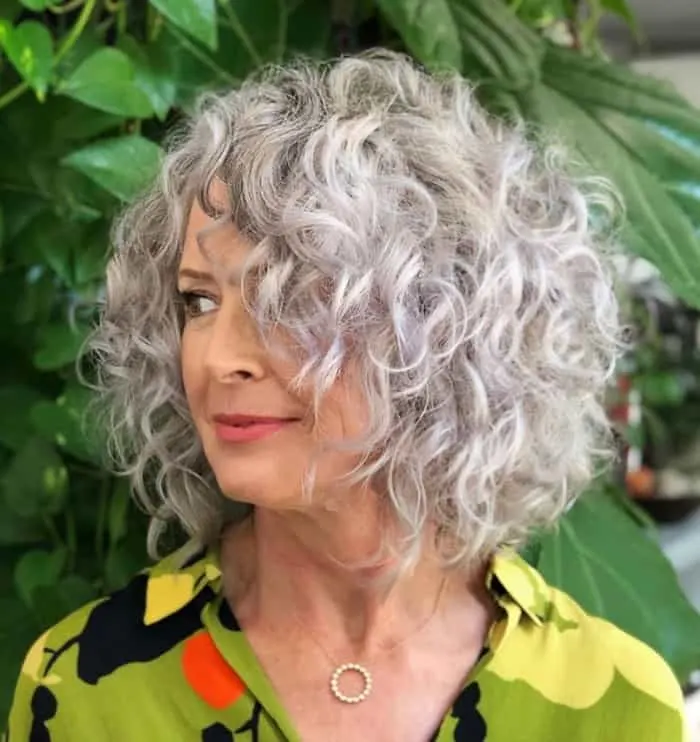 Count yourself lucky if you're an older woman with thick curly hair! By cutting it to shoulder length, you can really show off its texture. Comb in a center part and work in some product to help with enhancing its gorgeous shape.
24. Bob for Coarse Hair
When you have coarse hair and are totally over trying to make it look good, just go for a low maintenance bob. Start the layers at the middle of the cheekbone to give it shape and thin it out.
25. Wavy Bob with Color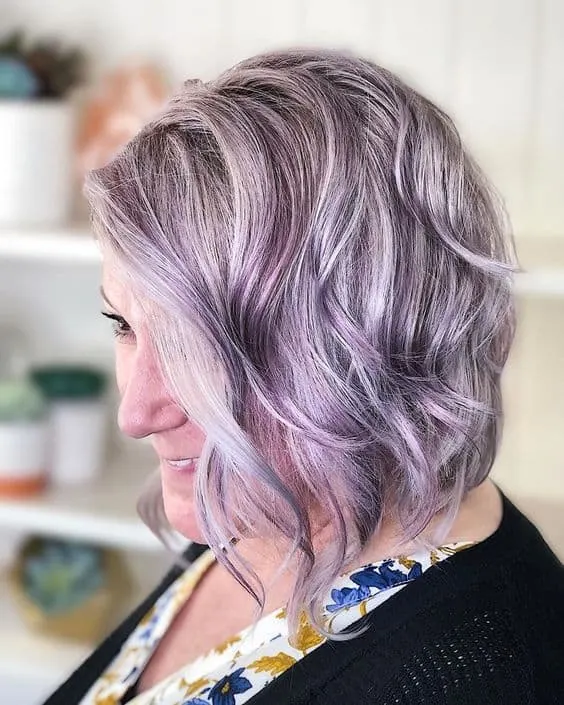 If you can't play with color when you're an older woman, when can you? Soft purple highlights add a dash of beauty to a wavy bob with white and grey color.
Clearly, bob haircuts for older women come in many lengths and colors. They also come with or without bangs, layers, and other tweaks. You can take pieces of each bob you like and combine them all in one hairstyle for the ultimate look you'll love!