Balayage is a low maintenance hairstyle that looks sexy on long hair. If you want to avoid dyeing your hair too often and keeping your hair undamaged, a long balayage hairstyle is probably the thing that will suit your expectations.
Balayage for Long Hair
Check out the below long hairstyles with balayage which are popular in 2023.
1. Long Wavy Balayage
Anyone who wants blonde balayage on long hair will love this lighter and wavy look. Adding in honey balayage allows the long locks to really shine and look their best.
Women who want to change up their style will appreciate that they can easily add loose curls to their hair and make it look a little more professional. The honey color looks great on hair that is most any natural color and will lighten it up for summer.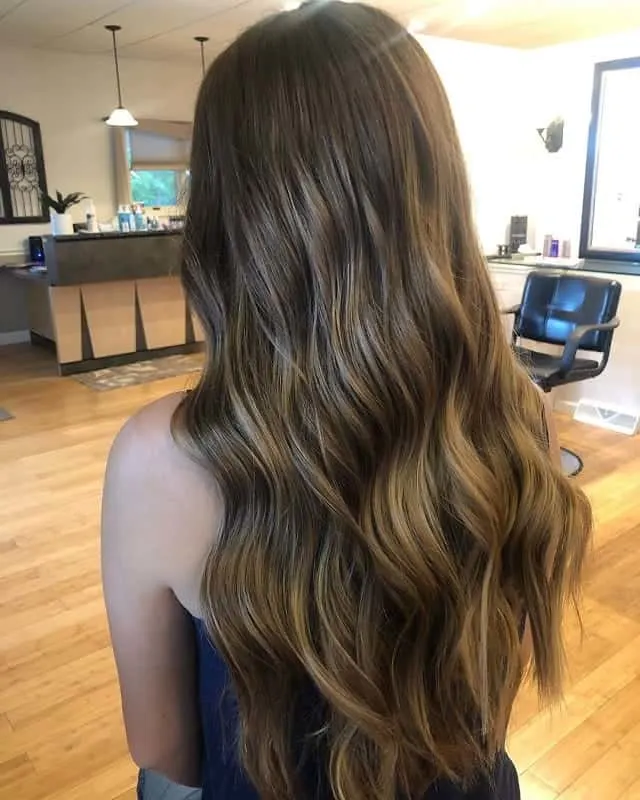 There's no rule that a long hair with a balayage look has to be obvious or have high contrast, as a subtle brown look can prove. Instead of choosing lots of lighter honey colors, this style looks great when deeper browns are added to brown hair.
The end result is very subtle but still allows some lighter tones to show through. Gently curling the ends of very long hair adds a little volume and movement to the style and ensures that the color looks natural.
Want to Try Balayage On Short Hair? Try These Styles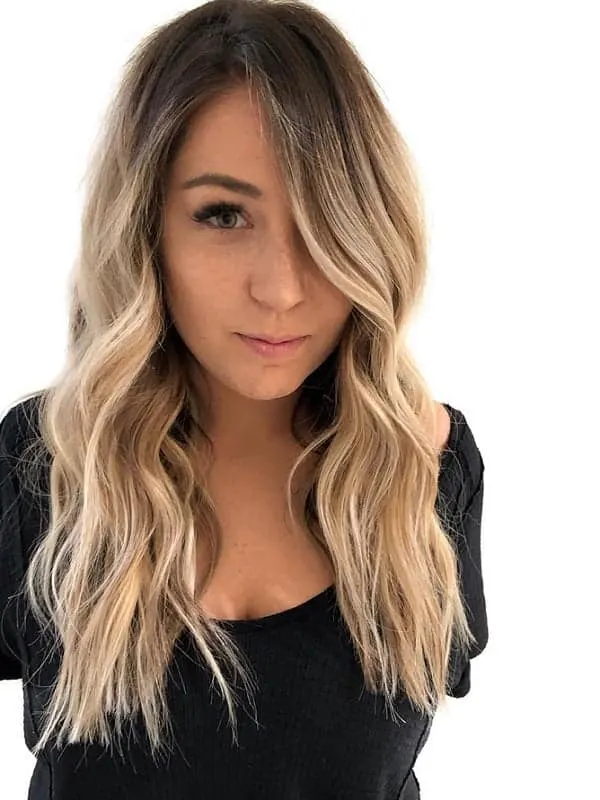 Brown and blonde can easily be mixed together to create a unique and funky take on this new balayage highlight.
Rather than going for a subtle brown on darker hair, adding blonde highlights to brunette hair results in a very creative style that is perfect for confident women who know what they want and aren't afraid of hair that will make them stand out.
The darker roots and lighter tips of this balayage long hairstyle make it look really natural, and adding in a few different blonde tones allows the color to shine through.
4. Sun-kissed Balayage On Long Hair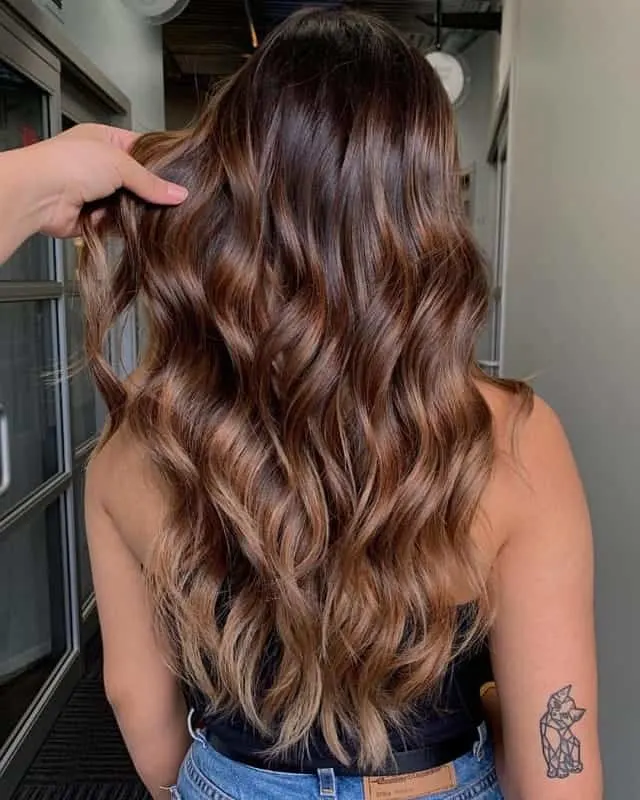 Both natural blondes and brunettes can enjoy the look of a gentle sun kiss balayage on their long hair with this gorgeous look. The brighter blondes help to lighten up the style and add a lot of depth and interest to the look without it becoming overwhelmingly bright.
No matter whether the hair is worn straight or gently curled into loose and flowing waves, this sun-kissed balayage look is incredibly natural and looks great on any woman.
5. Balayage Long Hair With Golden Patches
Women who have darker hair can enjoy putting lighter golden patches on their hair for a fresh updated look. This balayage long hair look is a great option for wearing during the summer and manages to look both natural and perfected.
Incredibly light blonde tips, as well as some much lighter streaks among the blonde highlights, make this style stand out from simply adding lighter blonde to a darker shade of hair. The crisp light blonde catches the light in a very playful way.
6. Balayage Long Hair Golden Blonde
Ladies who don't want a lot of colors in their hair or don't want to deal with competing colors will appreciate a smooth blonde balayage long hair look. This is a much more subdued look but is still gorgeous when pulled off correctly.
7. Long and Straight Balayage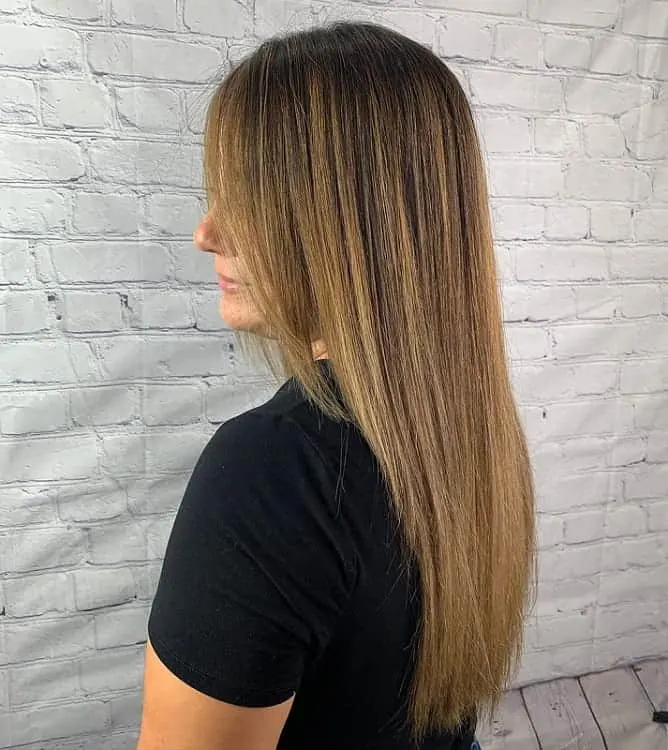 A layered haircut for long hair goes hand in hand with a stunning balayage like this one. The transition between the roots and the tips is very eye-pleasing and smooth. You can also create some bangs to complete the whole hairstyle.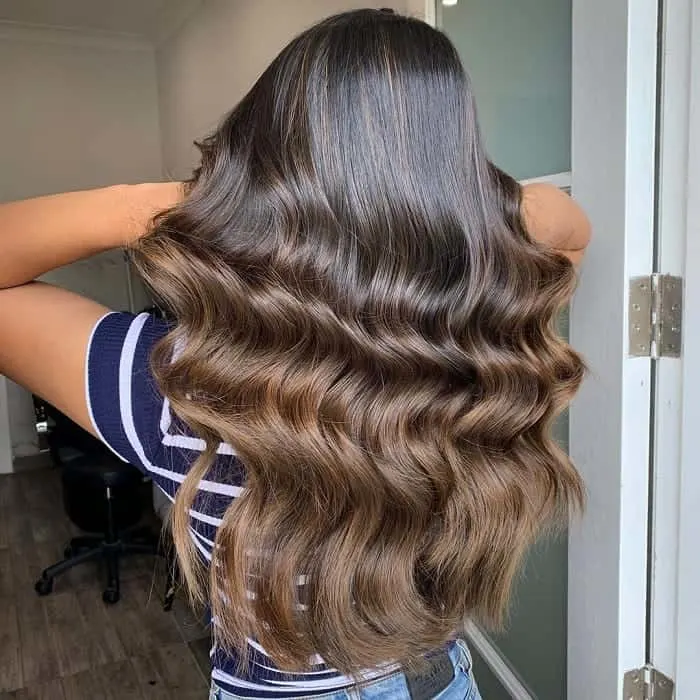 When you have such fabulous natural hair color, it would be such a shame to ruin it. But if you feel the urge of a hairstyle change, try a balayage for long hair. The procedure will only slightly lighten your ends.
9. Long Dark Hair + Balayage
When you have dark hair, any dramatic change involves hair bleach and, of course, that also brings damaged hair and ends. A balayage is something you should get if you want a smooth transition that doesn't aggressively harm your hair.
The balayage looks absolutely stunning, especially if you use caramel or blonde shades on a brown base. You can also make some waves to make those hues stand out in any crowd.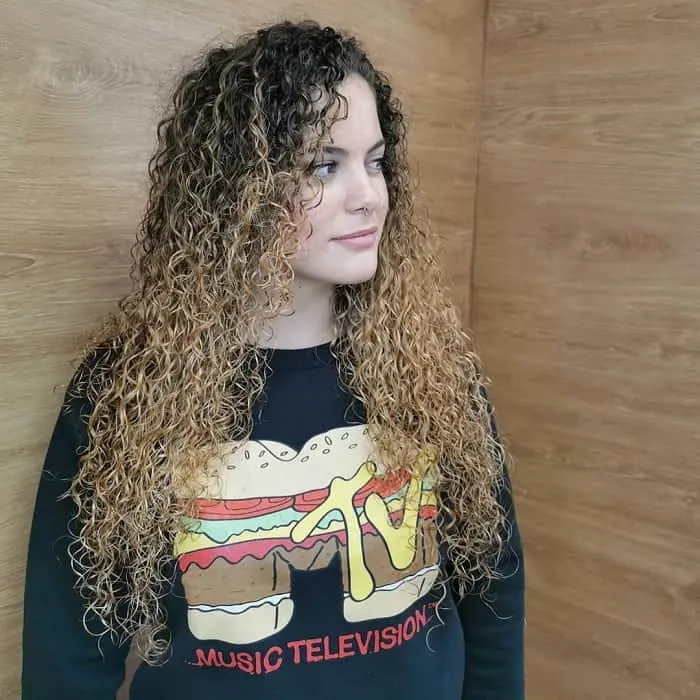 There is no better way to highlight those outstanding tight curls than with a stunning balayage. Get a layered haircut that will make your hair beautifully arrange by itself and flip your bangs on one side.
Try These Hairstyles Also:
A smooth and rich golden blonde hair color that starts around the eyes and gradually gets lighter to the tips of the hair is a great way to enjoy a smooth color that looks natural and won't require a lot of upkeep.