Neymar dos Santos Silva who is also known as Neymar Jr. in the realm of football, is also an undisputed hairstyle role model for young people all over the world. Neymar's trendy hairstyles and haircuts seem to grab just as much attention as his talents on the field. His fans not only love to see him dribble the ball but also love the signature Neymar haircuts.
What is the Neymar Crest?
The Neymar Crest is Neymar Jr.'s Mohawk hairstyle. For those with curly or naturally kinky hair, the Neymar Crest is achievable. Kinky or curly hair requires a flat iron or product that assists in straightening hair. To achieve Neymar Jr.'s signature mohawk, you must first ensure that your hair is of adequate length. For those with kinky or curly hair, it will require you to grow your hair out by a minimum of four to five inches.
If using heat to achieve this look, you will need to ensure that hair is healthy and capable of withstanding heat. Also, the Neymar haircut may require a bit of trial and error in selecting hair products that will best support this look.
Coolest Neymar Júnior Haircuts & Hairstyles
Neymar Júnior is innovative no matter when it comes to playing football or hair. His fans and even the critics will say positive about his brilliant hairstyles. Here are seven of the coolest Neymar Jr. haircuts and hairstyles worth giving a try.
1. Neymar Mohawk with Braids
Neymar's Mohawk haircut with braids might seem tame to some, but the addition of these braids at the back of his head adds a bit of texture to the overall look of this style.
2. The Blade Mohawk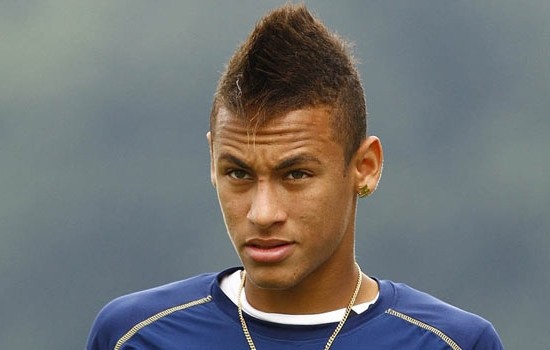 Neymar's blade mohawk is stunning here as it gives a clear indication of the readiness to do battle on the field. The Mohawk is well-groomed for this fight. This look is achievable using a variety of methods on natural hair including a blowout, flat iron with use of a thermal protectant or a brush and pomade. Also, a texturizer or chemical relaxer can assist in achieving this look for those not looking to sustain natural hair.
3. Neymar's Two-Tone Mohawk
Neymar's two-tone mohawk is proof that the color can revive a classic mohawk hairstyle. The blonde tips of this Mohawk breathe a distinct air of energy about Neymar.
4. Neymar's Clean Cut Hairstyle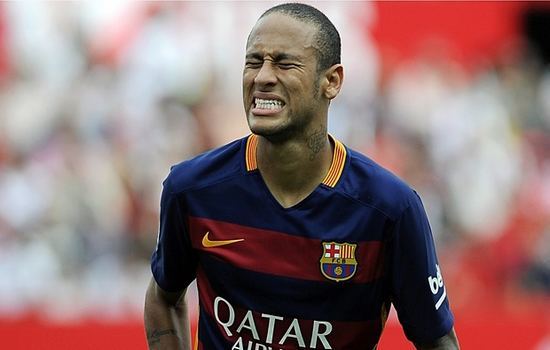 Neymar's clean cut style is crisp and cool. Sometimes, a natural look is all that you need to be still trendy.
5. Neymar's Flat Mohawk Hairstyle
Mohawks do not always have to stand up or out. They can lay flat. Neymar's blonde, flat mohawk is a demonstration of what regular mohawk can be.
6. Neymar Jr.'s Blonde Locks
Neymar Jr.'s blonde hair is mind-altering a transforming. What better way to show off a new Neymar haircut than to dye it blonde?
7. Neymar Jr's Short Cut Mohawk 2017
The 2017 Neymar hairstyle with Mohawk is perhaps one of the most coiffed in the Neymar haircut library of hairstyles. This cool Neymar Jr.'s hair is pure perfection from the patterns of highlights to the angle of the waves.
Coolest Cristiano Ronaldo Hairstyles
These are seven of Neymar Jr.'s most famous hairstyles. Remember, if you are just starting out, you will need to give your hair some time to grow, and you may need to do a bit of experimentation with different hair products to acquire the Neymar Crest.