We can bet that most of you don't know what dishwater blonde is. We can't blame you. First, there was ombre hair, then bronde hair. Now, everybody talks about dishwater hair. And if you are interested to find out why is it called like this – you have come to the right place.
Why it is called Dishwater Blonde?
Dishwater blonde is actually mousy brown hair. It is the darkest shade of blonde with ashy shades. If you search through the urban dictionary, you will see that the other name for dishwater shade blonde is actually dirty blonde hair.
You can tailor this shade to suits your skin tone and style. You can either dye your hair at home or opt for a professional hair salon. Whether you decide to keep these few things in mind. You need to take good care of your hair, use appropriate hair products, and style it quite often.
Dishwater Blonde vs Dirty Blonde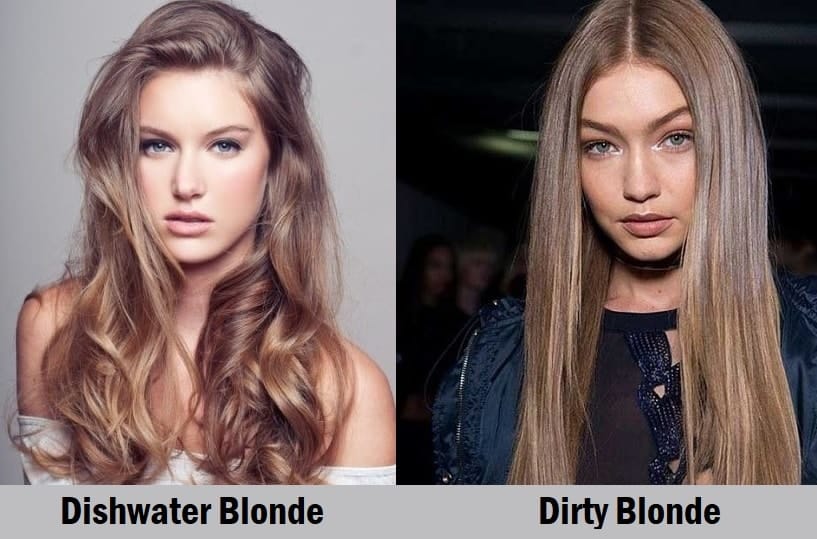 As you could see by yourself, dishwater blonde and dirty blonde are referred to as the same shade of dark blonde hair.
There are various shades from ash to gold tones and from fair to really dark colors. Dirty blonde has a slightly lighter shade. Dirty blonde softens the harshness of cool blonde shades. Dishwater tends to look more brownish than any other shade of dirty blonde.
Best Dishwater Blonde Hairstyles
From ashy to gold shades – dishwater hair color can have many variations. You can try them all!
Dishwater blonde can also look perfect if you do in ombre technique. While the roots of your hair are natural or dark brown, the rest of your hair is dyed in ashy blonde hair shade. This hairstyle looks perfect on long hair with beach waves. However, if you have a short bob or lob you can also try this hairstyle.
2. Dark Blonde Hair
If you opt for dark dishwater shade of blonde it would be close to brunette. This is a perfect style for those girls bored with dyeing their hair, or if they want their natural hair to grow. You can even add more texture if you opt to wear layers and side bangs.
Golden hues on dishwater blonde hair can look nothing less than fantastic. The long layered hair and waves are perfect for making it always look in order and style. Gold hues are vibrant but don't worry. It will look shiny after every wash.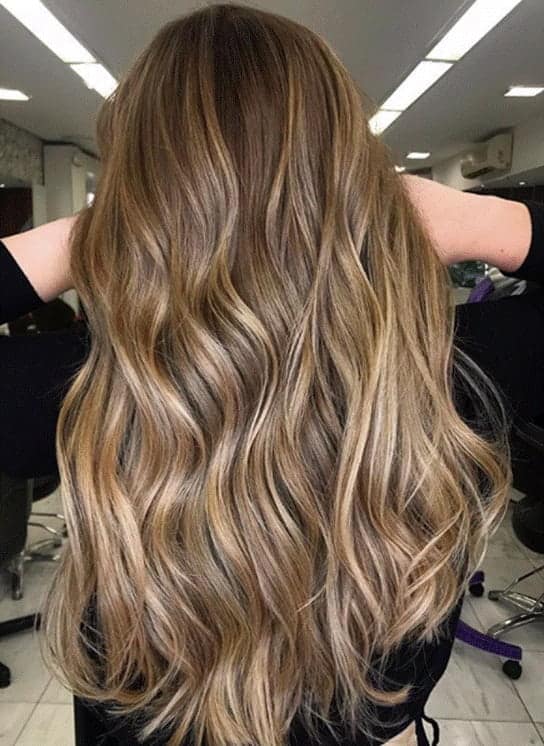 Dishwater blonde is often replaced with the dirty blonde. This is the darkest shade of blonde hair which looks fantastic. Its subtle highlights will add more texture and volume to your hair and make it look even more interesting.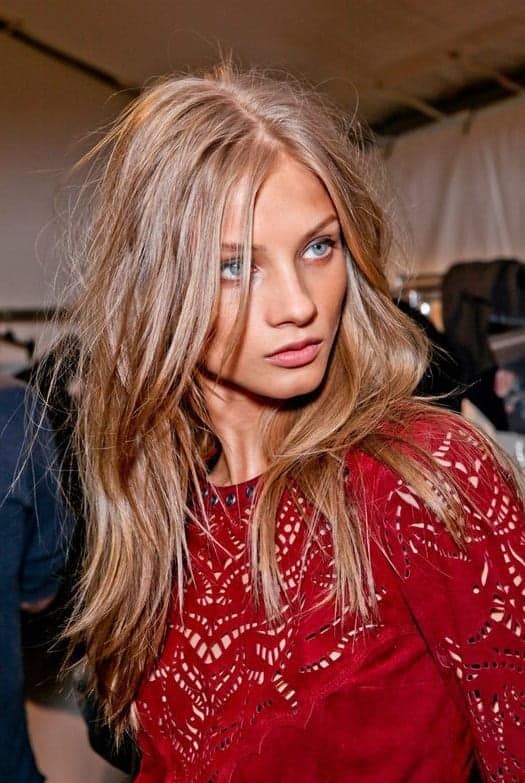 Strawberry dishwater hair looks more than beautiful. It is perfect for fair skin complexions, but it suits other girls as well. Layers give your hair texture and make this lovely shade even more highlighted. Dark blonde hair with strawberry highlights will definitely make you unique.
FAQs on Dishwater Blonde Hairstyles
Q. Are dishwater blonde and brown hair color the same?
Ans: No, they are not. Dishwater shade blonde is referred to as the darkest shade of blonde and not brown. Sometimes, it can look more like brown, but rather light than dark brown.
Q. How can you lighten dishwater hair?
Ans: You can always dye your hair with some of the popular techniques such as balayage or ombre. Also, simple highlights will make your dishwater blonde hair look lighter and more interesting at the same time.
If you didn't know what the term dishwater blonde means, we hope that now it is clearer to you. As you can see, this is the shade that can be tailored, until it is like you wish. From really dark blonde shades to the ones with strawberry tones – everything counts. You will probably love this shade at the same moment you dye it.