Women with oval faces have one big advantage that they should really cherish: the face shape is perfect for almost any hairstyle, even those tricky baby bangs!
If you're over 50 and blessed with an oval face, consider yourself lucky as the hairstyling options are endless! It can be challenging to find hairstyles that complement our changing features.
In this article, we've put together 21 of the best hairstyles for women over 50 with oval faces. From short pixie cuts to long and layered styles, there is something for everyone on this list.
Suitable Hairstyles for Women Over 50 With Oval Faces
If you're experiencing hair loss and white threads, you must adapt and choose a new hairstyle that suits your needs. You can opt for bobs, bangs, long tresses, layers or a pixie.
Discover options for over 50 women with oval faces, all hair textures and lengths and tell us which is your favorite!
1. Classic Bob with Bangs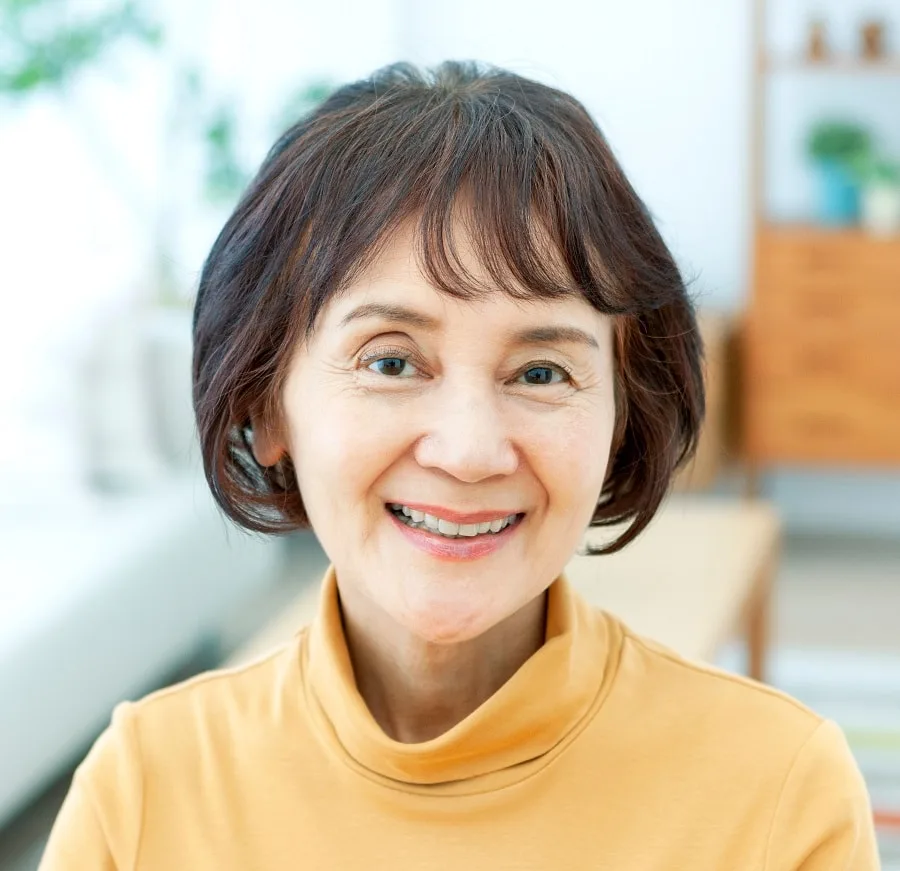 A classical hairstyle that suits women with oval faces that are over 50 is a short bob haircut. It works well with fine hair, and you can build more dimension by turning the tips inwards. You can do that using a straightening iron, a rotative brush or a thick wand, it's up to you.
2. Wavy Short Hair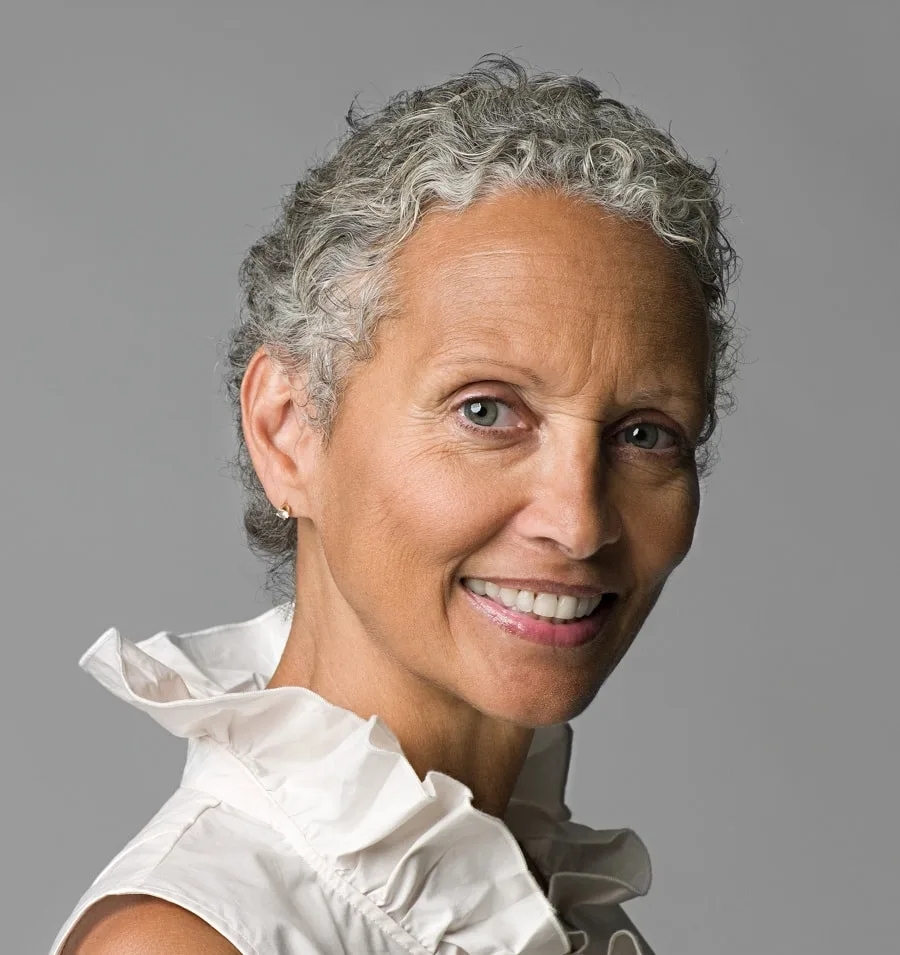 When you have a shiny hair texture, you can still highlight it even if you choose to wear your hair short, trimmed in a pixie cut.
Comb it all back and add some hair mousse that preserves and enhances that pattern. Style it with your hands and enjoy this easy-to-style chop.
3. Wavy Long Hair with Highlights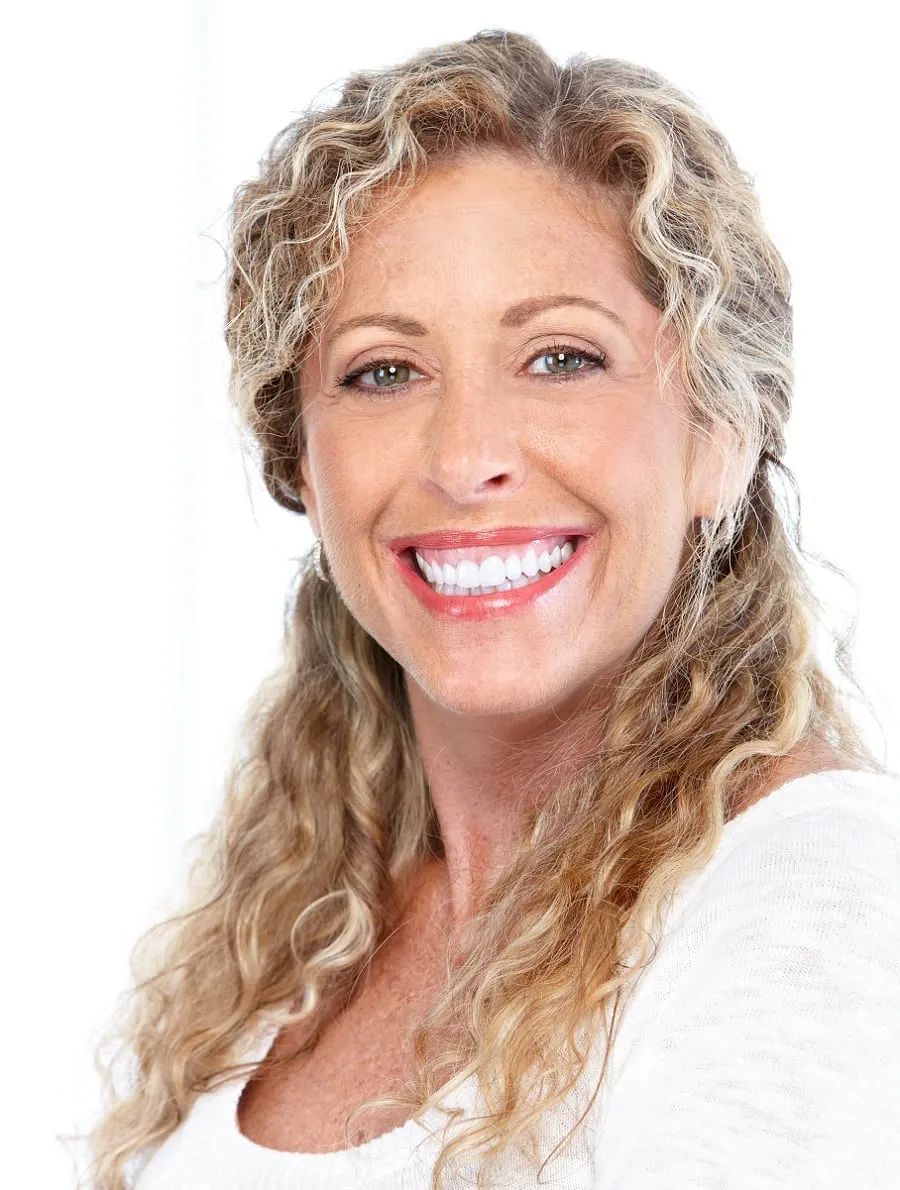 When you are a woman over 50, those gray and white hairs inevitably appear, and you have a couple of options.
Dye your roots as frequently as needed to hide them or so for highlights that will amazingly blend those threads. You will enlighten your face and get that casual modern vibe.
4. Farah Fawcett's Hairstyle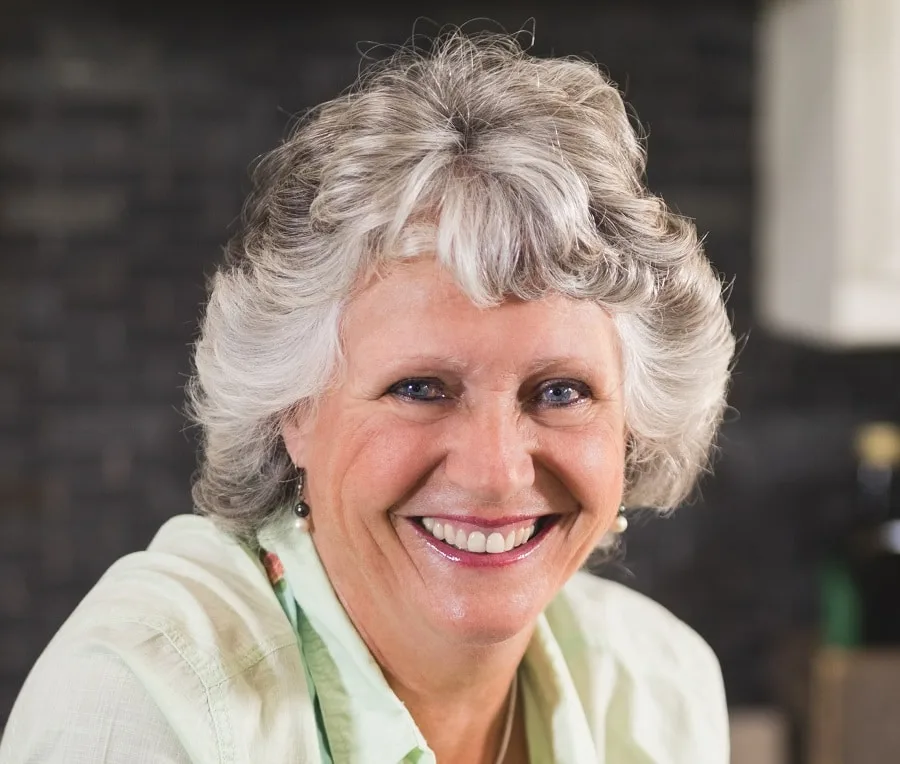 This medium cut with turned ends was very popular in the 60s, but we all know how fashion and trends tend to come back. If your face is oval, that means most hairstyles will suit you. Layer the hair and turn the ends outwards. Also, get bangs and build more dimension for the top.
5. Side Braid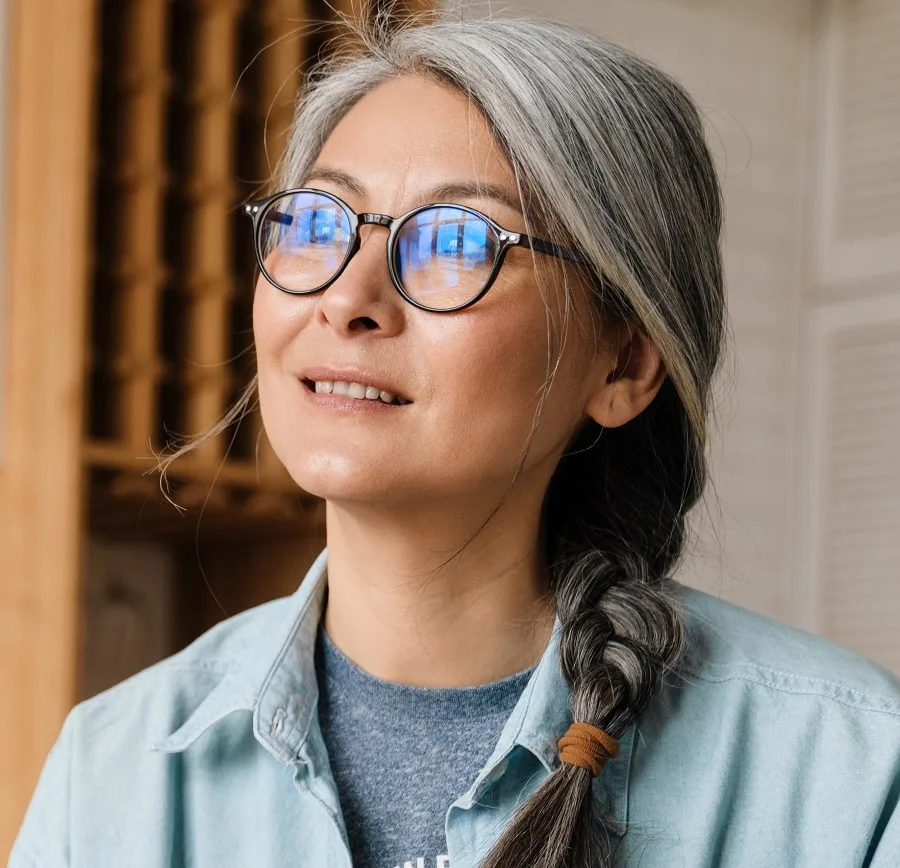 Embrace your white threads and keep your hair length. Your tresses look like you went to the salon and willingly got those white highlights.
Flip the top to one side and create a simple yet effective braid. Tie it with an elastic, and you're good to go.
6. Messy Bun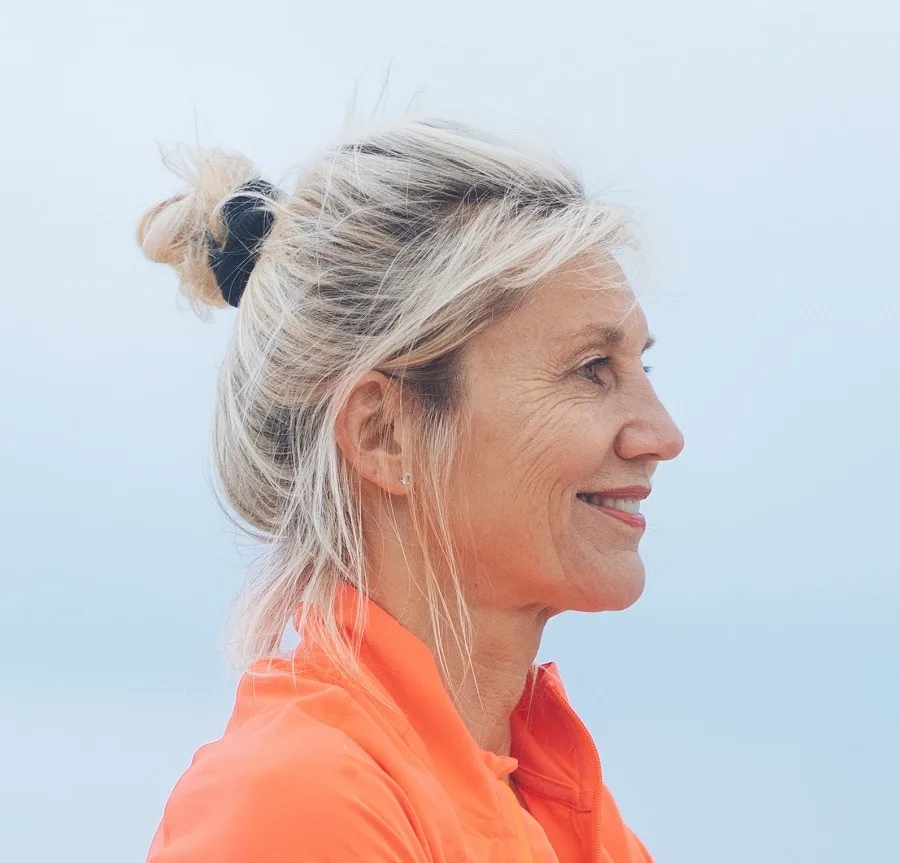 As you grow older, your skin can start to lose its pigment. And so do your threads. In this case, one of the best ideas is to blend them as well as you can, and that can be achieved with an ombre or some highlights. The tones should be warm because they have a rejuvenating effect.
7. Queen Bob
You can easily become the queen with icy hair. It all lies in the way you carry yourself and your white threads.
So if your hair is completely white, you can add a touch of indigo or violet in the back. Get waves and curls for this medium bob cut and wear it with pride and a crown on top.
8. Back Comb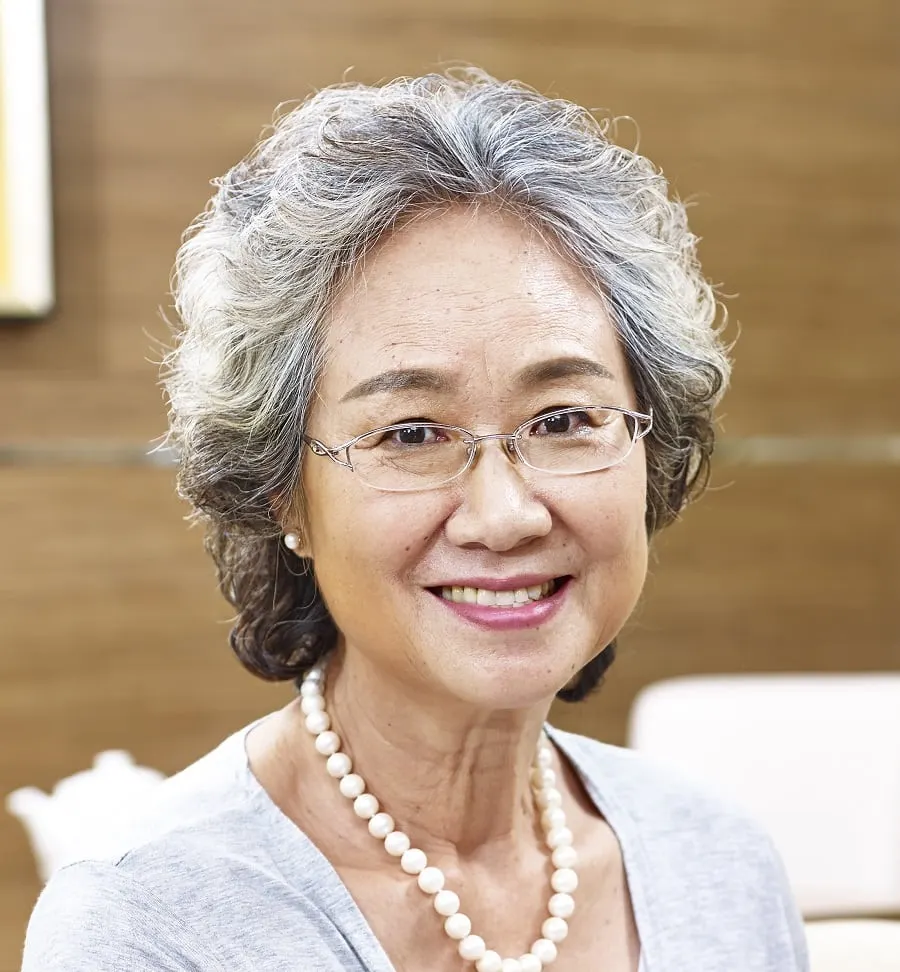 Keeping the bangs away from your face is not only a practical thing but also a good hairstyling choice for women over 50 with oval faces.
Comb it to the back and pass your hands throw it. Add some setting spray, and your natural curls will do the rest of the job.
9. Medium Layers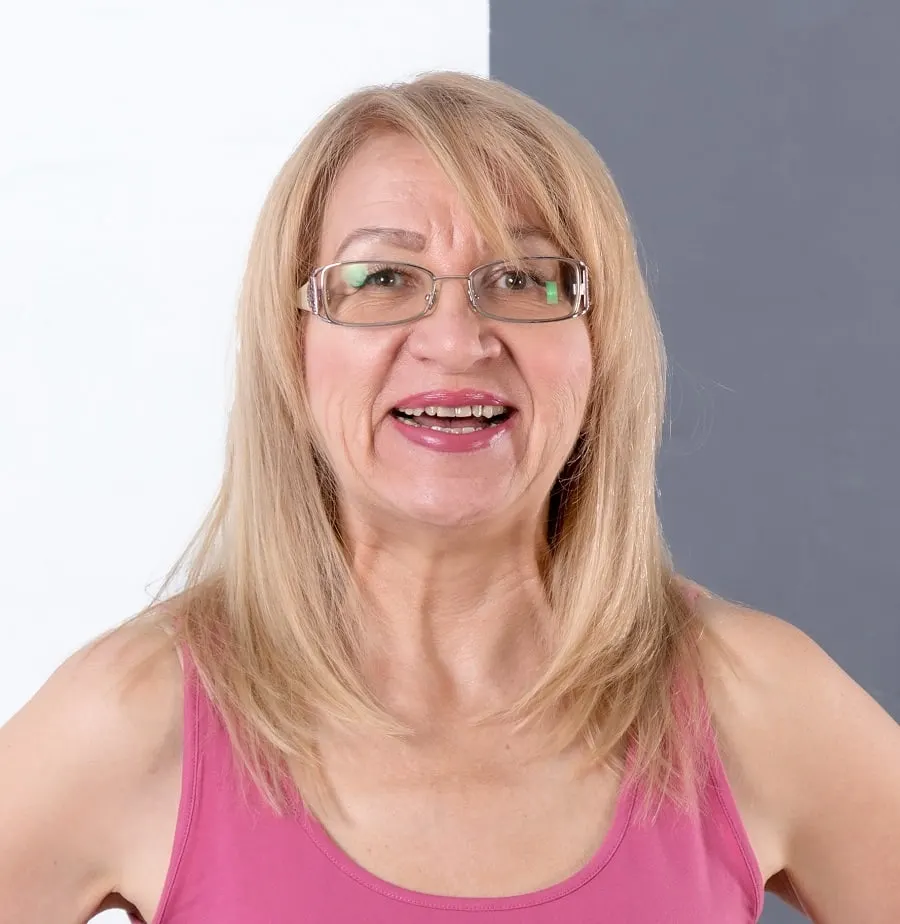 Layers are your best friends when you need more volume and to beautifully shape a long straight hair that looks limply.
So get feathered bangs that you'll swipe to the side and layer the tips, framing your face and creating more body.
10. Baby Mullet and Bangs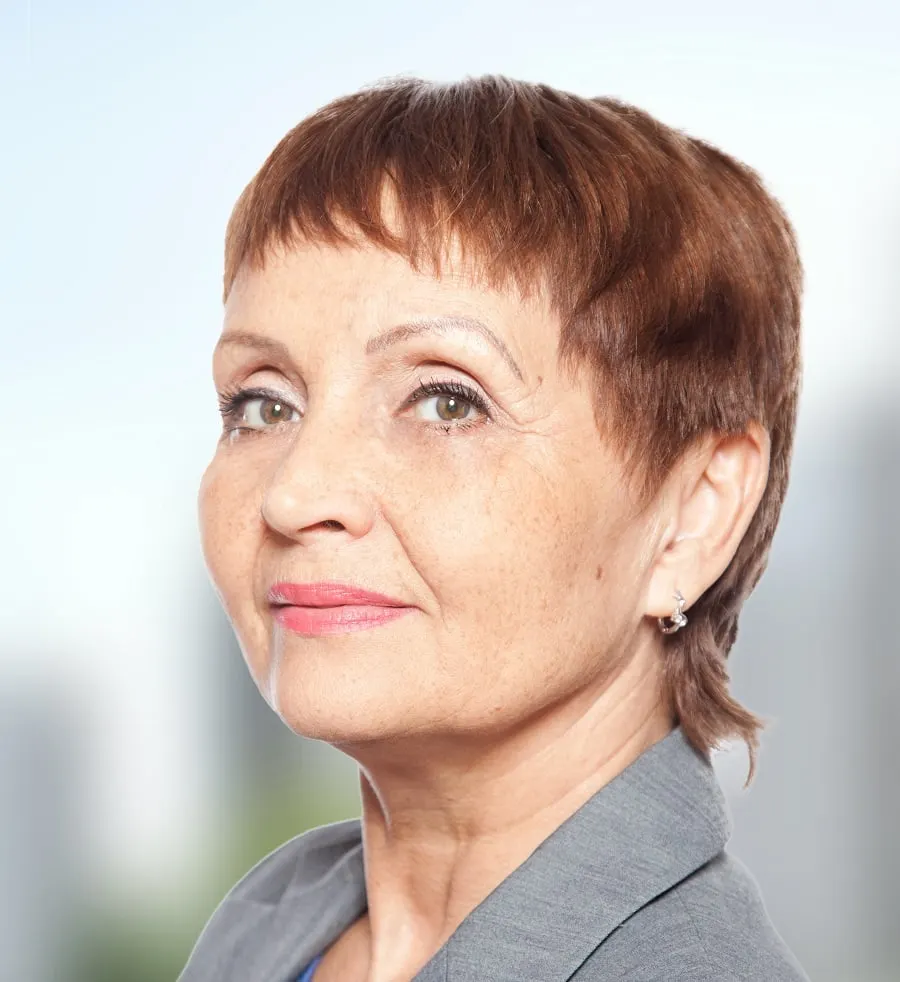 When you need to create more angles, go for baby bangs. This fringe will instantly become the centerpiece of any hairstyle.
Baby bangs work amazingly for oval faces, so if you have this shape, you should try them. Combine these small bangs with a pixie cut, and you get yourself a low-maintenance haircut that is fresh, young, and sassy.
11. Side Swept Bangs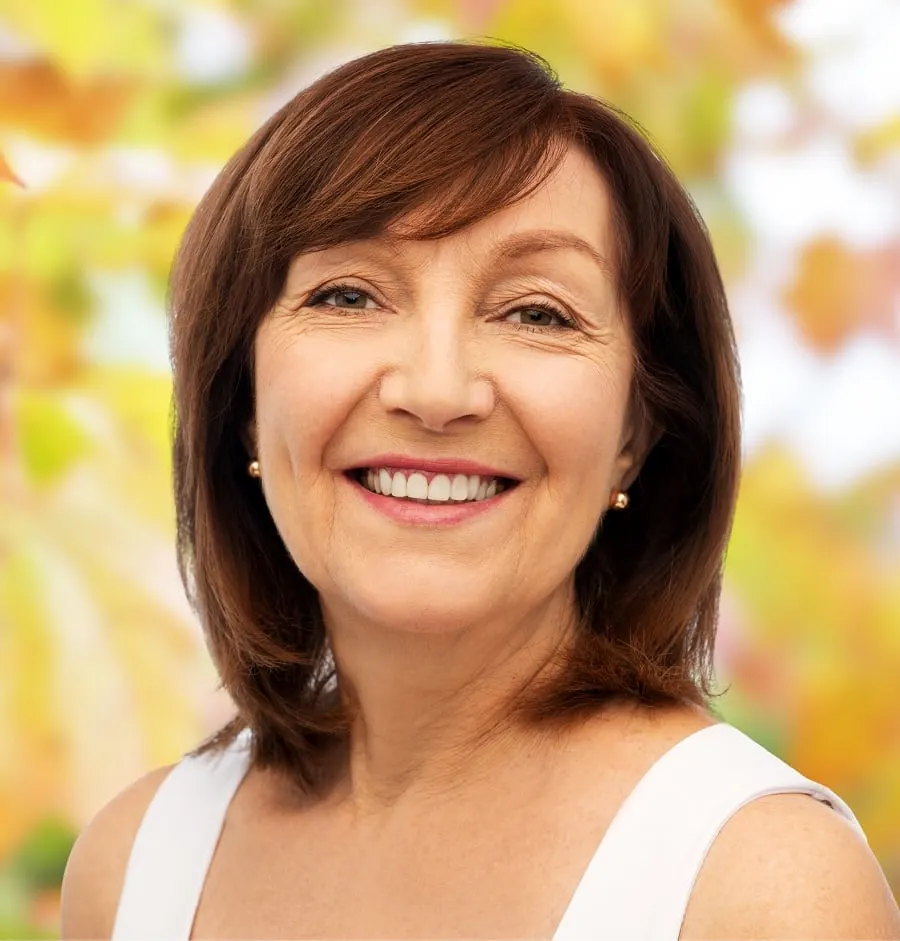 Women who love to keep it classy and elegant will instantly adore this long bob haircut with side swept bangs. This hairstyle fits like a glove any older woman with an oval face. Choose a natural color that matches your skin tone and slightly layer the tips. The fringe should create angles and toss to the side.
12. Pigtail Braids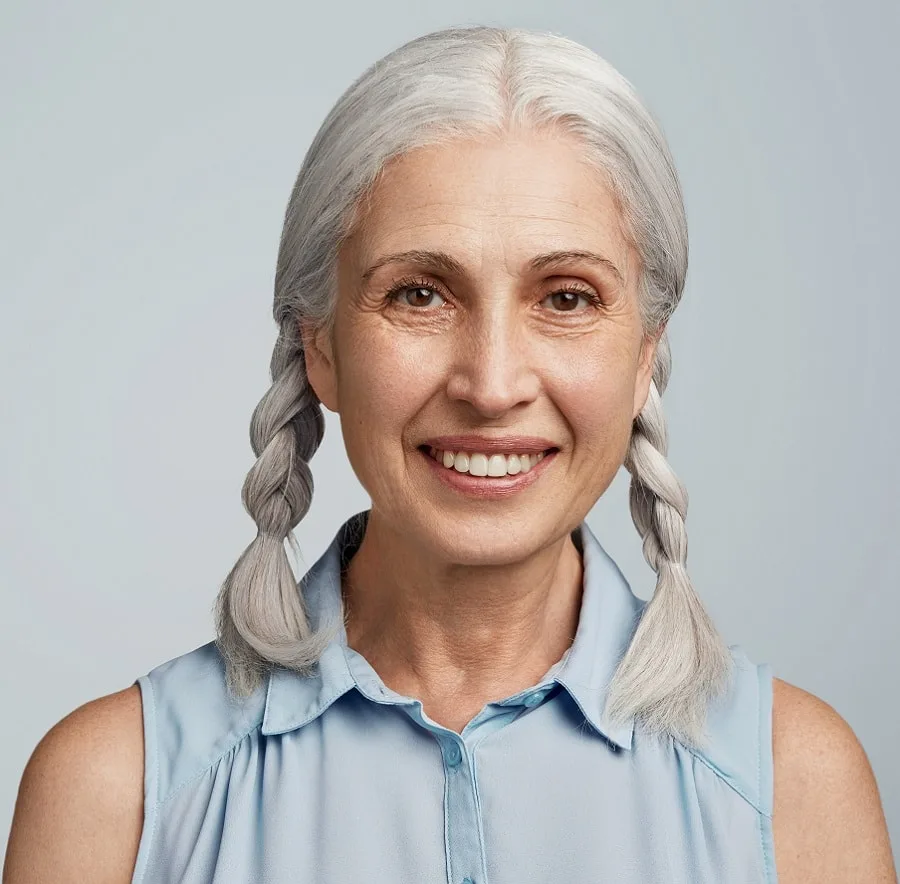 Pigtail braids are a great way to make you feel and look younger. So part the hair in the middle and start braiding. Tie the knitted ponytails with two thin translucent hair elastics.
13. Short Afro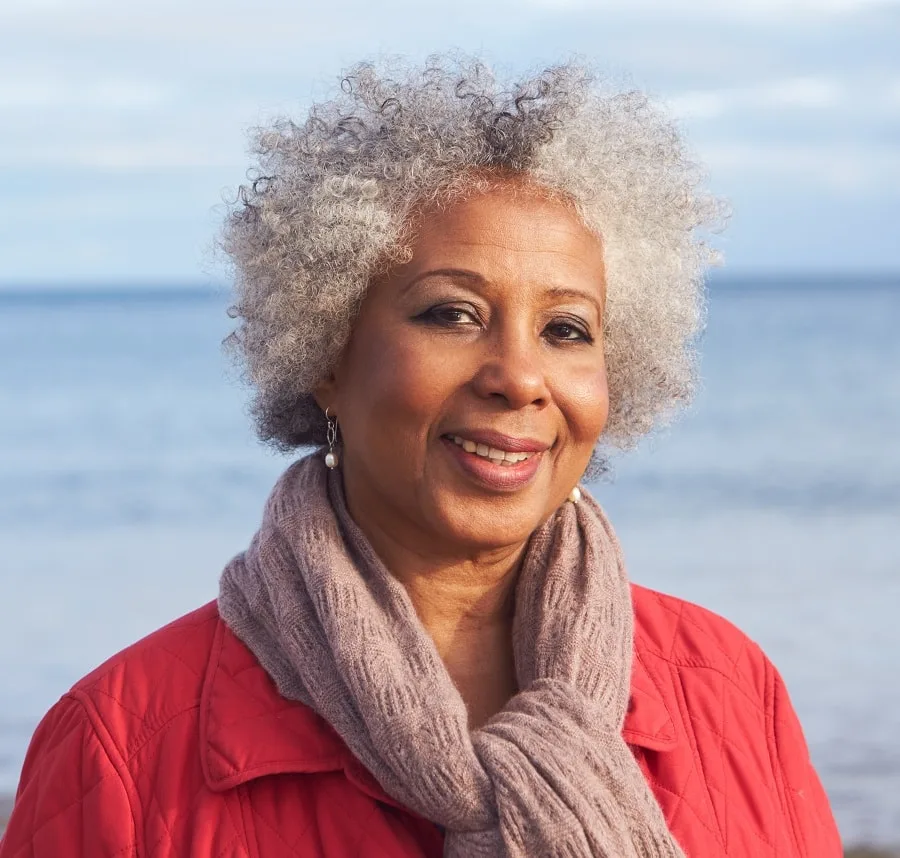 When you are a woman over 50 with an oval face, white threads, and such impressive tight curls, you need a low-maintenance haircut that doesn't lack shape. If you choose to cut your hair at home, make sure you're leaving enough room for the curl to form, otherwise you might end up with hair that is too short.
14. Blonde Messy Pixie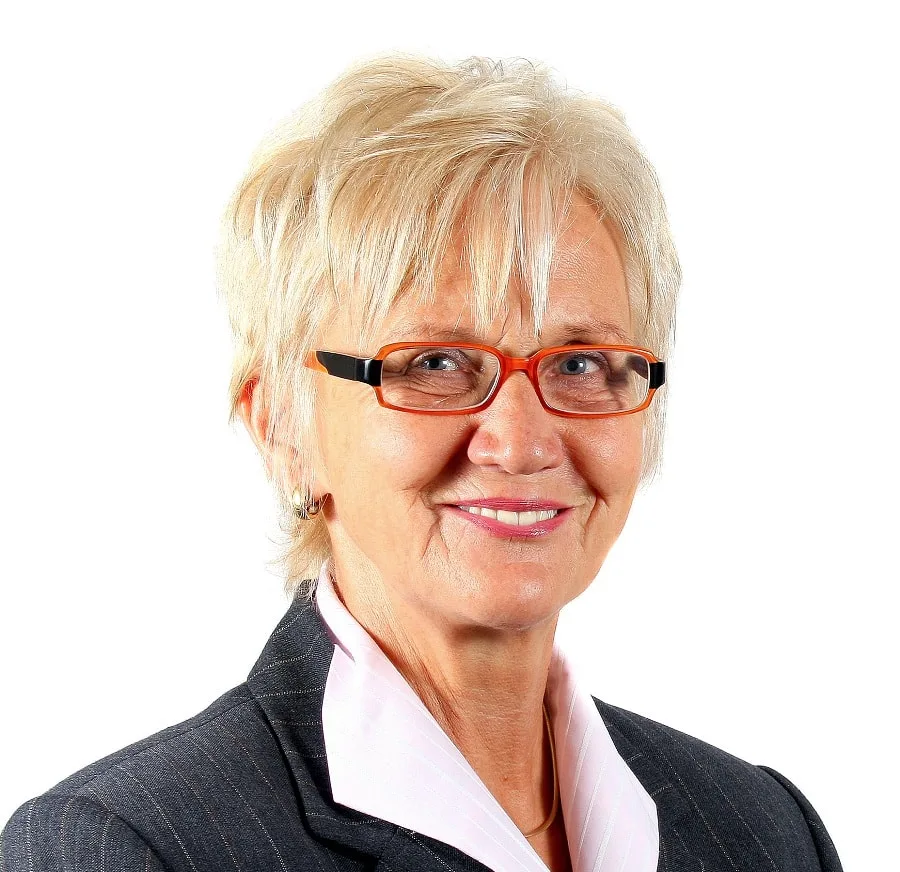 As a woman with noticeable white threads, you might consider getting a platinum blonde hair color. And if you love short haircuts or a trim that is easy to style in the morning, you better choose a pixie cut. Go for a layered fringe that you can easily arrange and mess up, so it looks cool and dazzling.
15. Tight Curls with Headband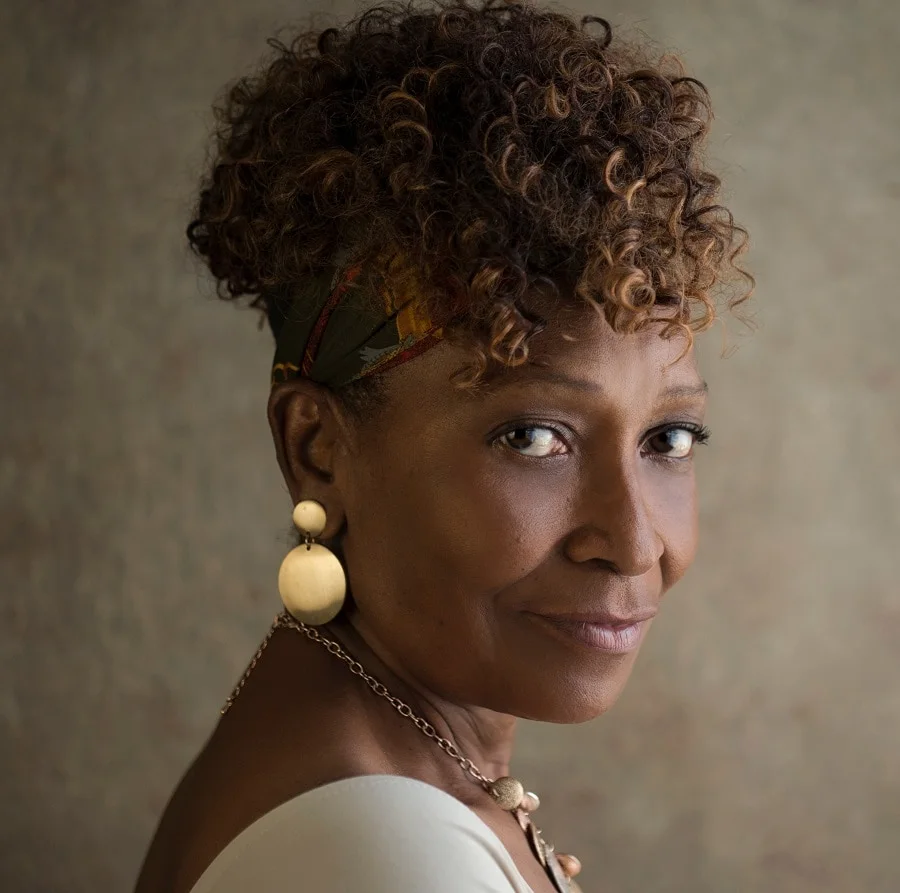 When you want your face to look more elongated, you should reduce the volume from the sides and build more dimension for the top. Keep the curls visible and bouncy in the apex and fringe area, and use a headband or a scarf to tuck in the sides.
16. Thick Hair with Highlights
When you have such thick hair, your hair becomes the best canvas. Get layers to show off that volume, and choose a copperish base color.
Create blonde highlights that will stunningly blend. A pixie cut will do you justice and is low maintenance and cute.
17. Inward Tips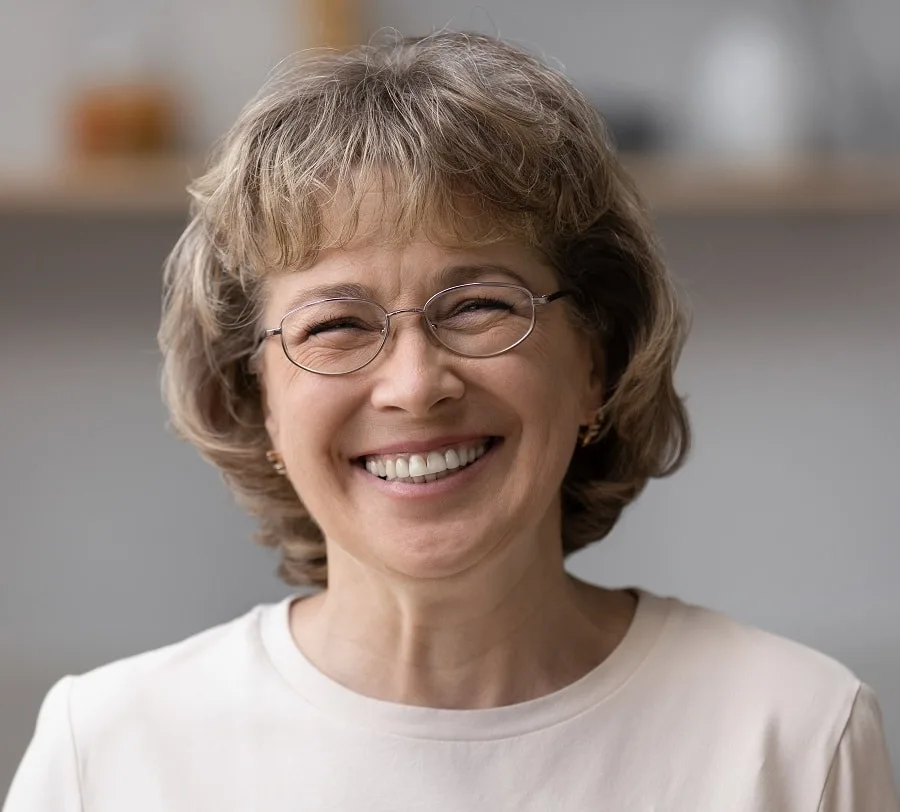 As a woman over 50 with an oval face and slightly wavy hair, you can go for a hairstyle that is shorter in the temple area and gradually gets more length towards the back. Style the tips with a curling wand or a rotative or round brush.
18. Voluminous Top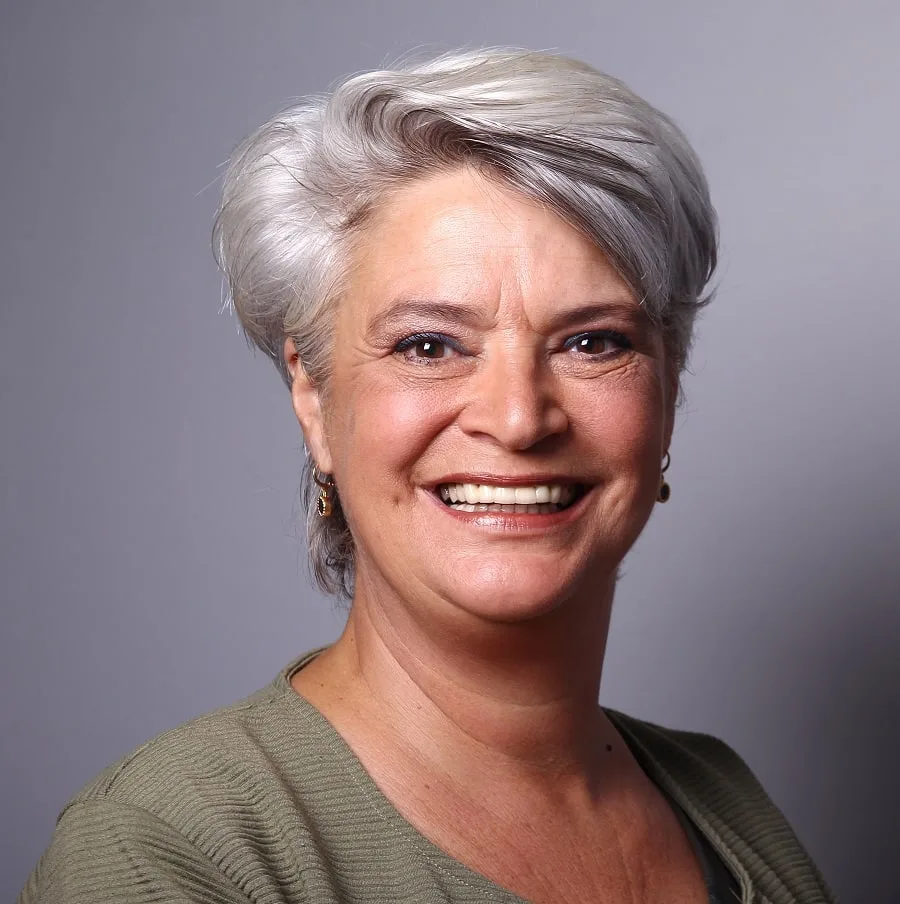 Some women are born with such voluminous hair that can be styled in multiple ways and coiffed as they please.
A long pixie cut can be an option if you are tired of styling long tresses each day. So opt for a side fringe and embrace your gray and white hairs.
19. Choppy Short Hair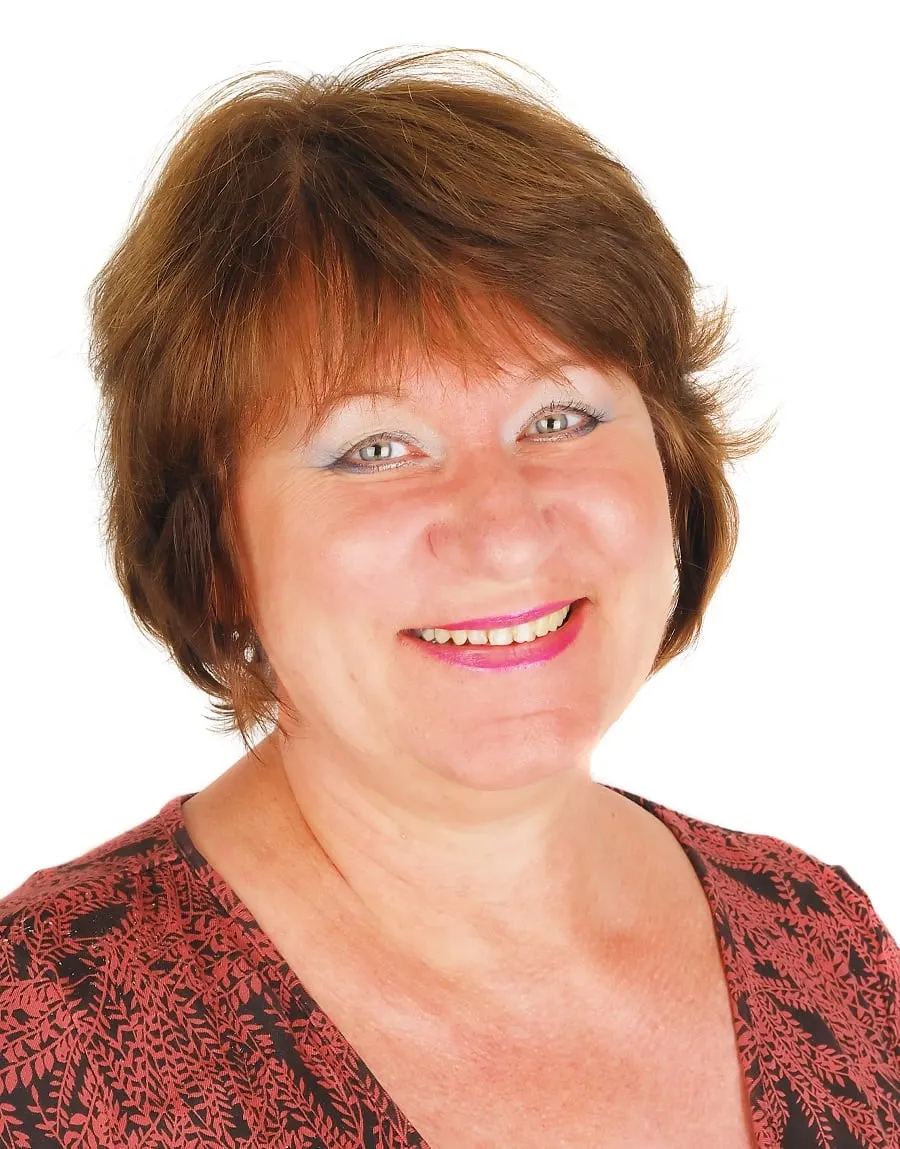 A choppy haircut will give you much more volume, especially when you have fine hair that lacks volume. Layers are also a great way to gain more dimension when you're dealing with hair loss caused by aging, so opt for a cut with bangs that you can spread on the forehead and frame your face.
20. White Layered Pixie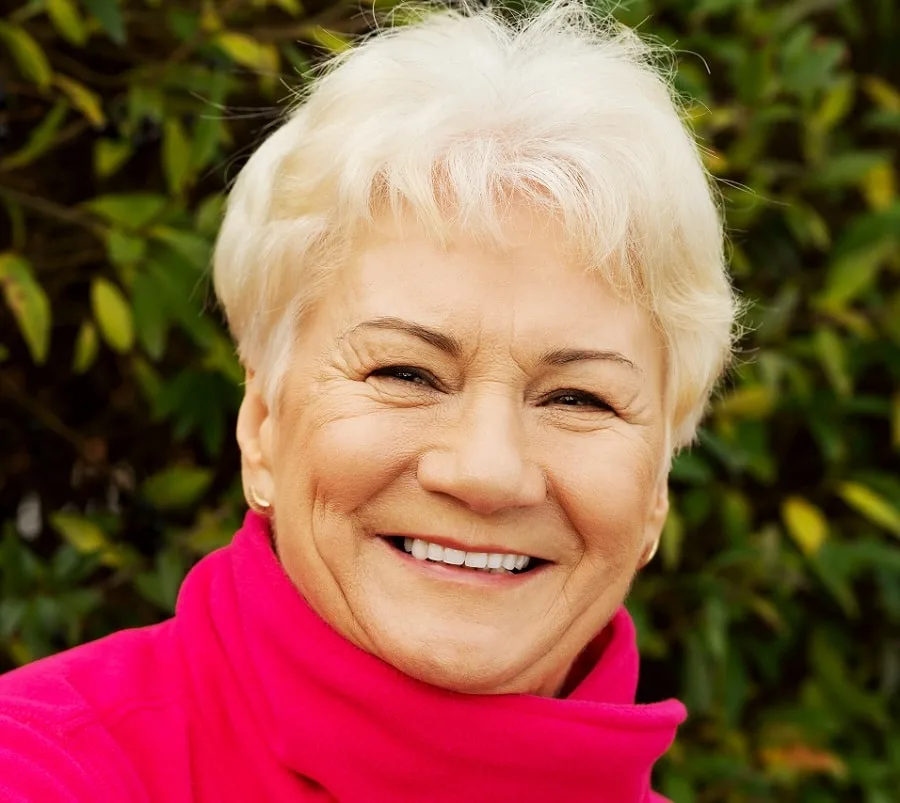 If you wonder what color to get when white hairs appear, the answer is definitely a platinum blonde nuance. Opt for a pixie cut with stacked layers and tousle the top to get that messy feel. Do the final retouches with iron and style your bangs, giving them a twist.
21. Spiky Pixie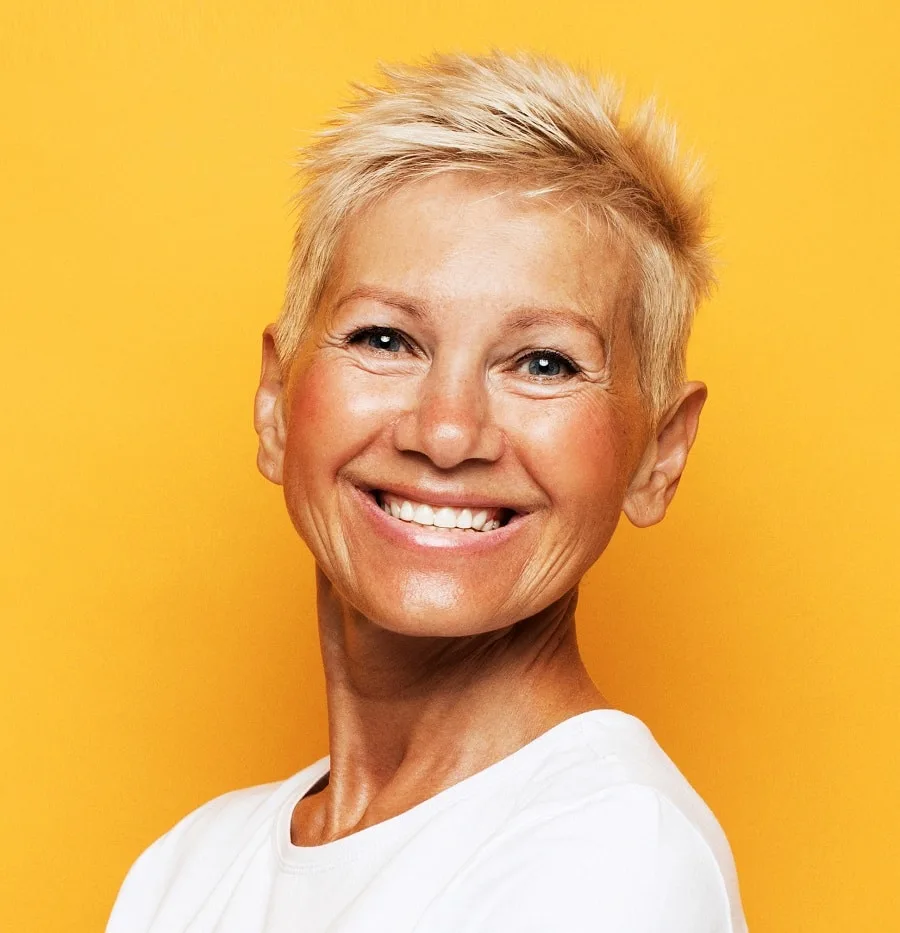 An oval-faced woman over 50 will love a short hairstyle that is easy to arrange each day, is low maintenance, and makes her look younger.
Therefore, pixie will definitely do the trick for you, especially if you swipe the top to one side, straighten the longer pieces and use hair gel to get that spiky look.
Women over 50 with oval faces love a hairstyle that doesn't require too much work. And those are usually pixie cuts that look great with just a simple tousle, long cuts with layers, and short bobs. What would you pick?