Whether you are a man born with naturally thin hair, or whether your hair has started to thin out as you have gotten older, there are still plenty of hairstyles available for you if you want a stylish haircut.
The men's hairstyle options for thin hair depends on your preference. Do you prefer the bold look showing the thinning hair or just want to cover up the growing bald? Yes, men can definitely look great with thinner hair.
Many of the hairstyles for men look brilliant with only thinning hair. These styles help to show that thin hair can be just as good as thick hair, if not better!
Hairstyles for Men With Thin Hair
Some of these styles have also been chosen because they will allow you to use little styling tricks to make your hair look thicker and more voluminous. You can actually adopt these tricks and tips so that you can use them in a lot of different hairstyles.
Thinning hair is a natural part of aging which happens to both men and women, so don't worry if your hair isn't as thick as it used to be. Below are some manly hairstyle ideas for thinning hair.
#1: Grey Comb Over
Older men looking for hairstyles for thin hair should opt to keep their natural color as the sleek silver shade can distract from the thinning.
Style your hair into a short comb over to hide a receding hairline. Don't make it too tall or you'll draw attention to the thinness instead.
#2: Slanted Quiff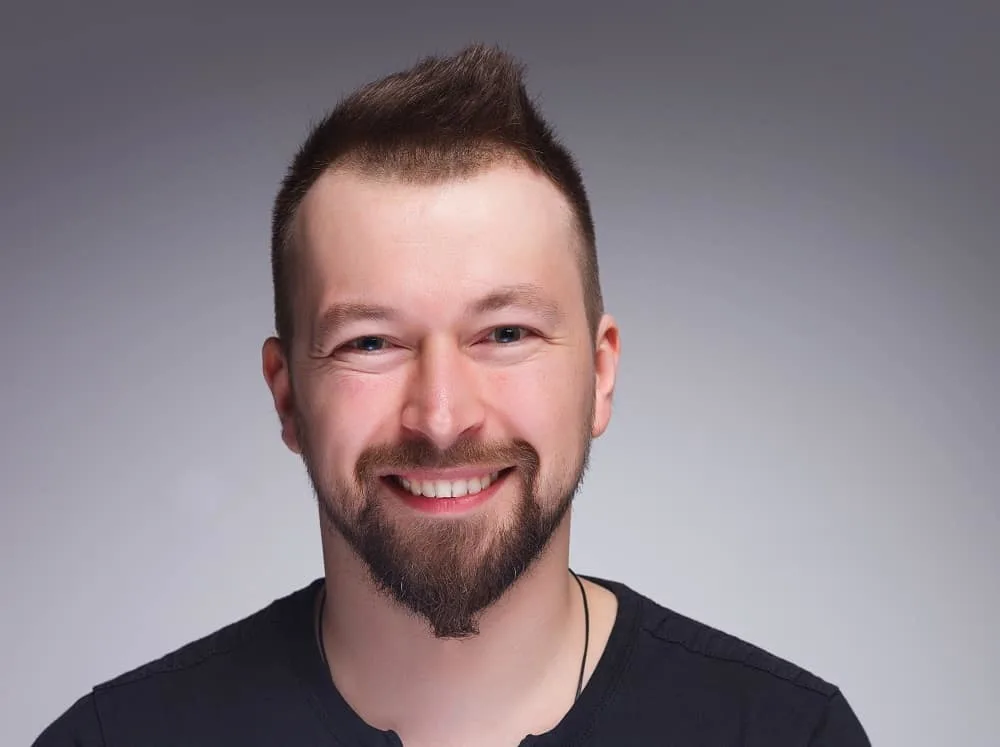 A more slanted quiff can help you out if the front section is thinning very badly. Adding height and drawing the eye to the side of your hair is much better than highlighting the thinnest area. Add a beard to further distract from the issue.
#3: Short Thin Curls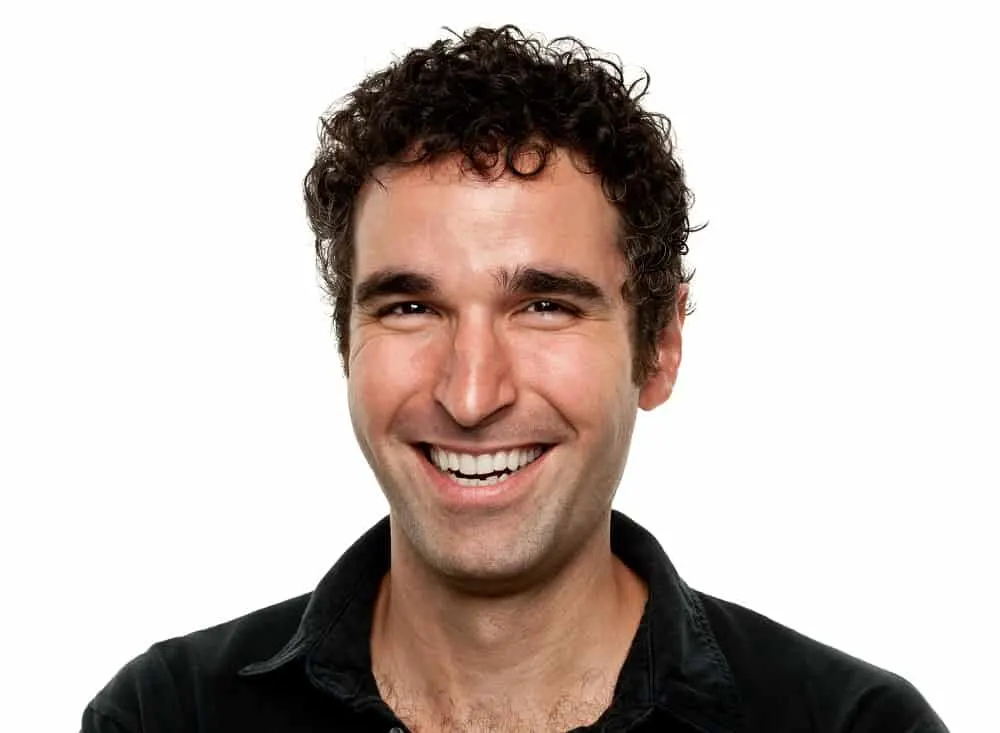 Texture does a lot to hide thinner areas as long as you keep the hair short and close together on the head. Don't aim for too much curl definition and instead let your hair look natural after you wash it. Too much definition will show off the missing strands.
#4: Mini Man Bun
Man buns give the illusion of having more hair than you do. Create one on the crown and shave the first centimeter or two of hairline. This is trendy and helpful for hiding hair loss. Want to distract people further? Grow a huge beard.
#5: Ultra Short with Fade
Wearing your thin hair as short as possible definitely hides patchy areas and uneven thickness. Get a slight fade on the sides so you appear more handsome. Grow a nice beard with a clean shaven area around the mouth to look your best.
#6: Frizzy Sides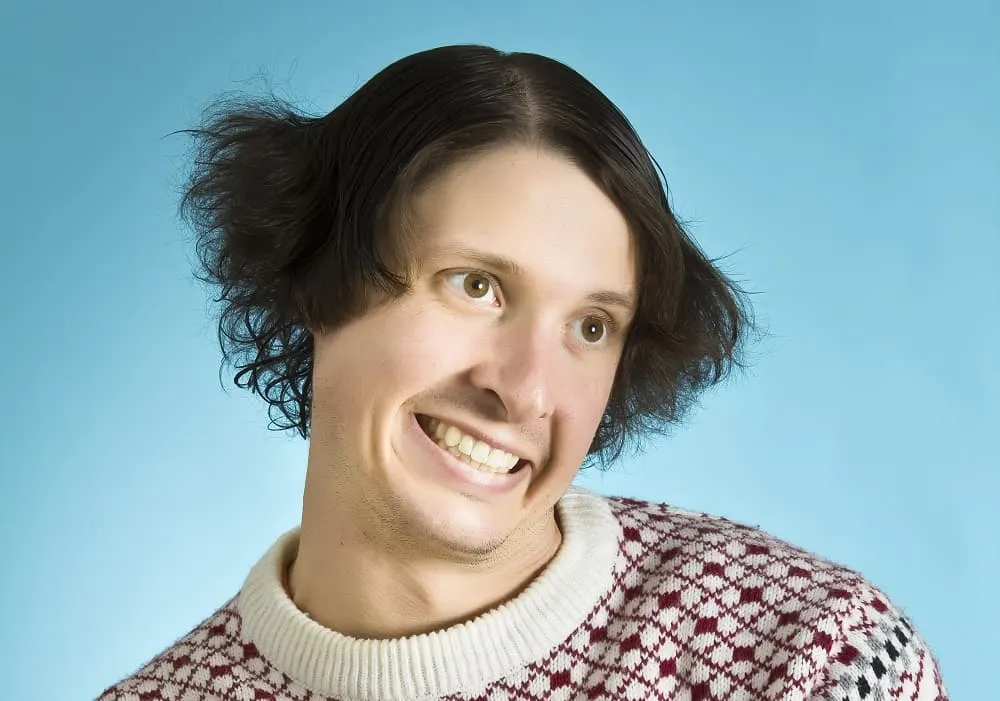 Men with thin hair looking for volumizing hairstyles should embrace their quirky side. Slick your hair down on top to hide any patchiness, then tease the sides as they hang by your ears for a fun and casual look.
#7: Side Swept + Thick Beard
Sweeping the hair to one side is an excellent way to disguise any thinner areas on top of your head. To let peoples' eyes slip away from the hair on top, add a long, thick beard. If you don't like hair on your cheeks, then grow it under your chin.
#8: Tame Curtain Parting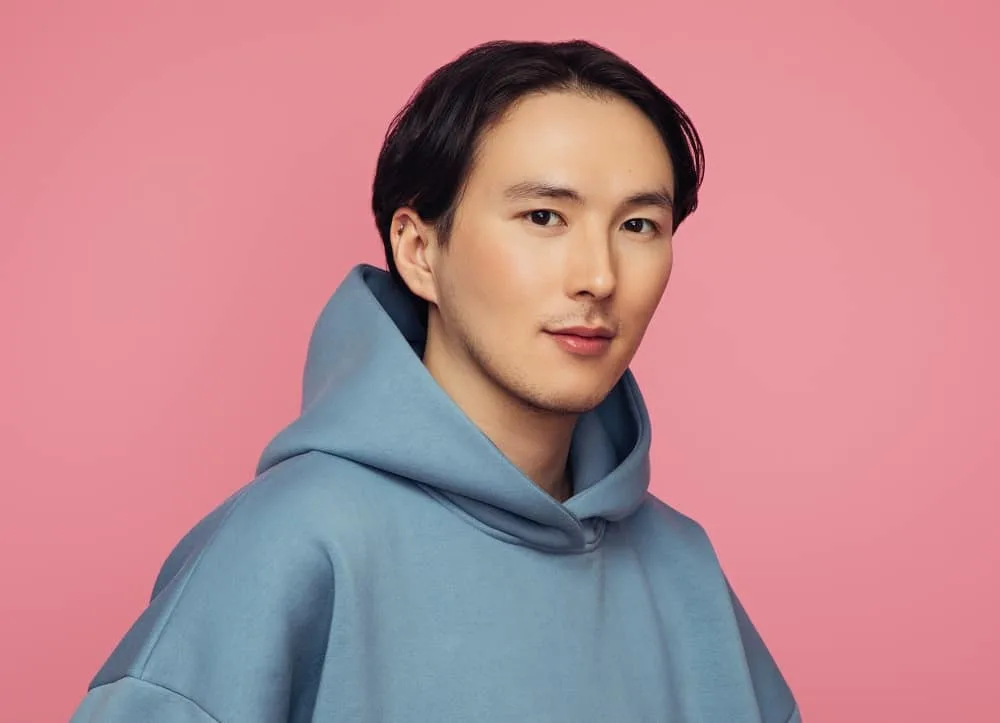 Take inspiration from curtain bangs by parting your hair and sweeping it to the side in curtains. However, brush it behind your ears and keep your overall hairstyle tame. Don't let those curtains fall into your face!
#9: Mohawk Inspired Look
Mohawks are usually long and go from the front of your hairline to your nape. Keep yours short and stop it at the crown instead. It's a smart way to be stylish while keeping the hair short and respectful. The sides should be mostly shaved. Add stubble on the face.
#10: Long Vintage Layers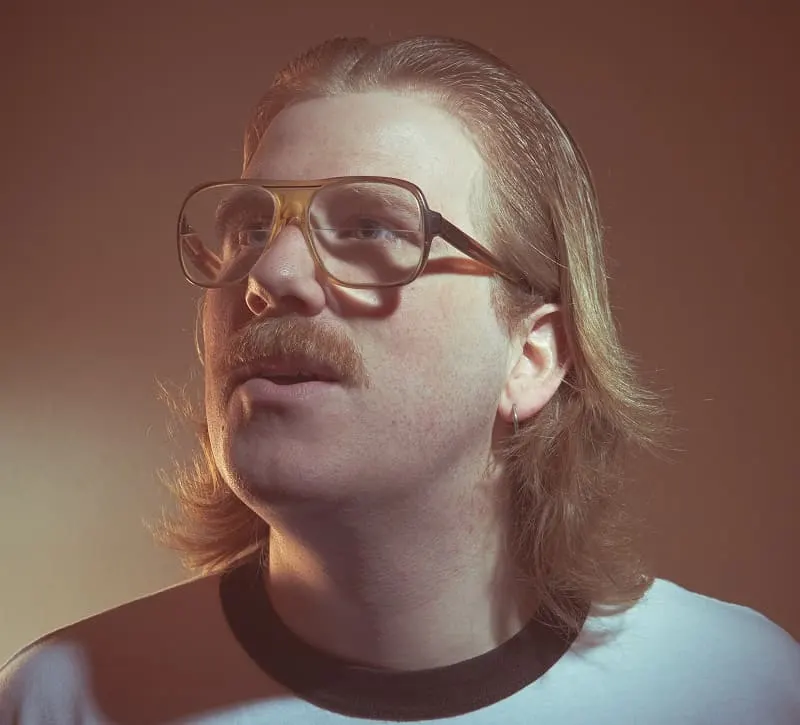 Go vintage to create a talking point around your hairstyle. Add layers for thickness and fluff out the ends for volume. Sweep most of the hair back so it all gathers in one place, making it look more voluminous.
Get the shortest layers at the front of the hair. Then, let it fall gently over the ears to help frame your face a little.
#11: Side-swept Spikes
Put a little bit of styling product in your hair and then use a comb to pull your hair up into spikes. Draw your comb to the side to give a side-swept look. This gives thin hair the appearance of extra volume.
#12: Mini-Quiff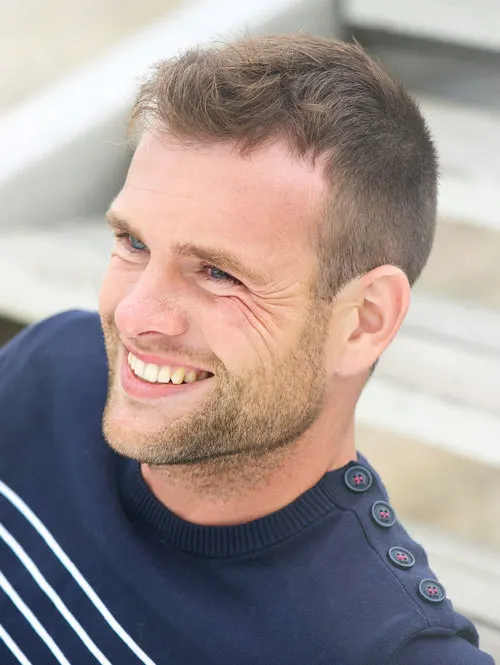 Use a firm hold styling gel to tease the front of your hair up into a mini quiff. The rest of your hair will look great with a slightly disheveled look.
#13: Thin Curtains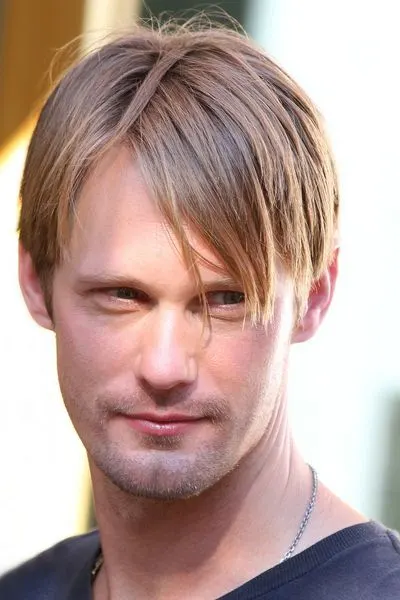 Tapered curtains actually look much better on thin hair than on thicker hair. These curtains look stylish rather than looking like a throwback to a 90s boy band!
#14: Sonic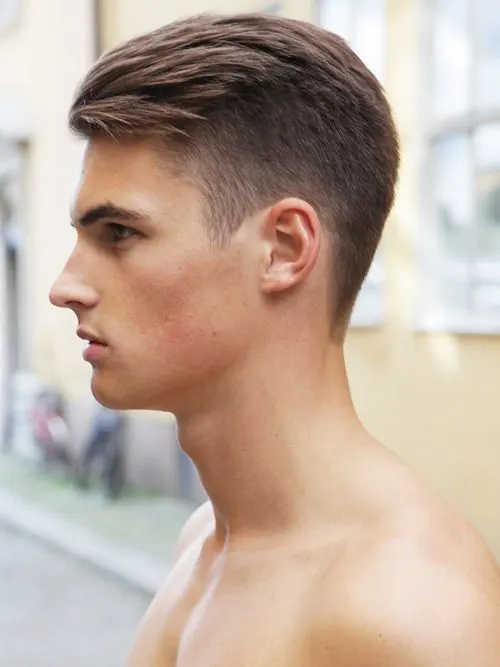 Keep your hair a little longer on the top than on the undersides. Put lots of holding gel into your hair and then use your comb to slick your hair from front to back into a style that is reminiscent of Sonic the Hedgehog.
#15: Mid-length Spikes
Spikes like this can help to add volume to thin hair. First, you need to apply a little holding gel to your hair. Start from the base of your hair and draw your comb quickly upwards to create spikes with subtle definition.
#16: Manicured Comb-over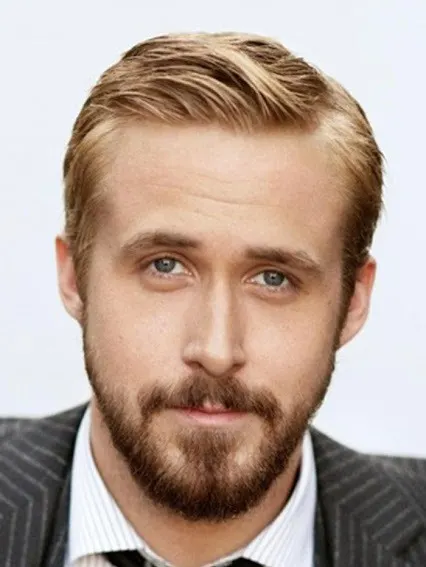 If your hair is starting to thin on the top you can create a comb over without looking desperate. Use your comb to carefully style your longer hairs so that they cover any areas which are starting to look thinner.
#17: Tousled Sharp Spikes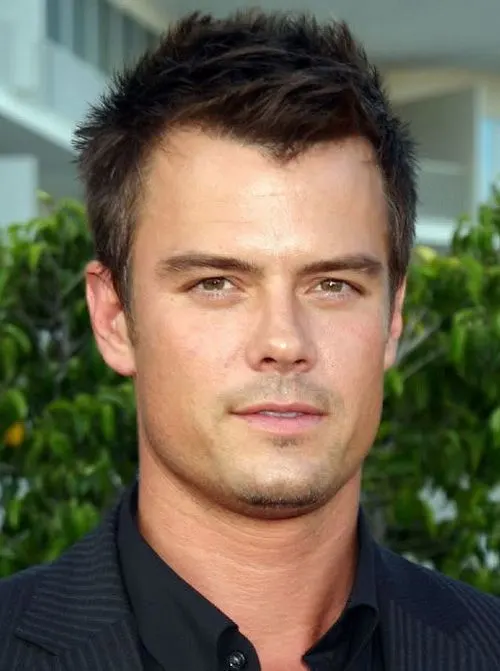 Hair spikes look at their sharpest straight after you have a trim. Get your stylist to make choppy cuts to your hair and then run their fingers randomly through it to get a sharp tousled look.
#18: Thick Fringe

You can create a thick fringe even if the rest of your hair is thin. Front loading your hair over parts of your face like this can actually help to make the rest of your hair look thicker.
#19: Volume from the Roots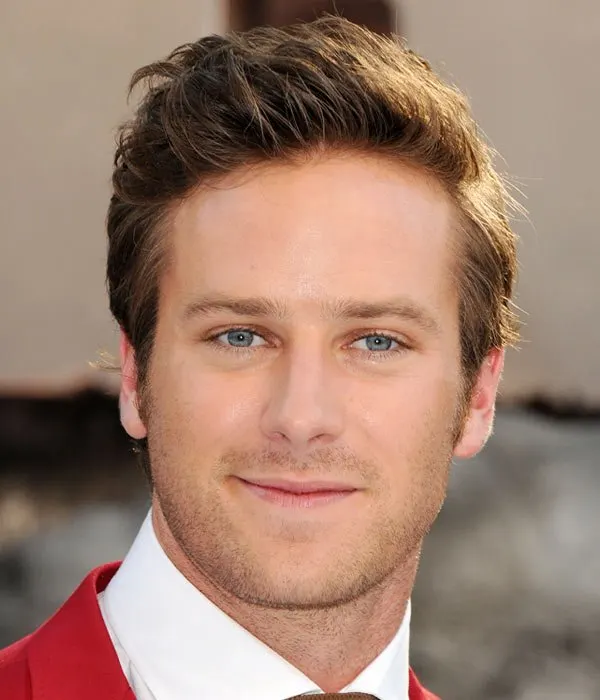 Pulling your hair upwards from the roots give the impression of more volume. Run your fingers upwards through your hair the day after you wash it to get volume without having to use any sort of gel or artificial holding product.
#20: Brushed Forwards
Run a little bit of holding gel through your hair, making sure that you pull upwards from the roots and then straight from front to back.
#21: Micro Flick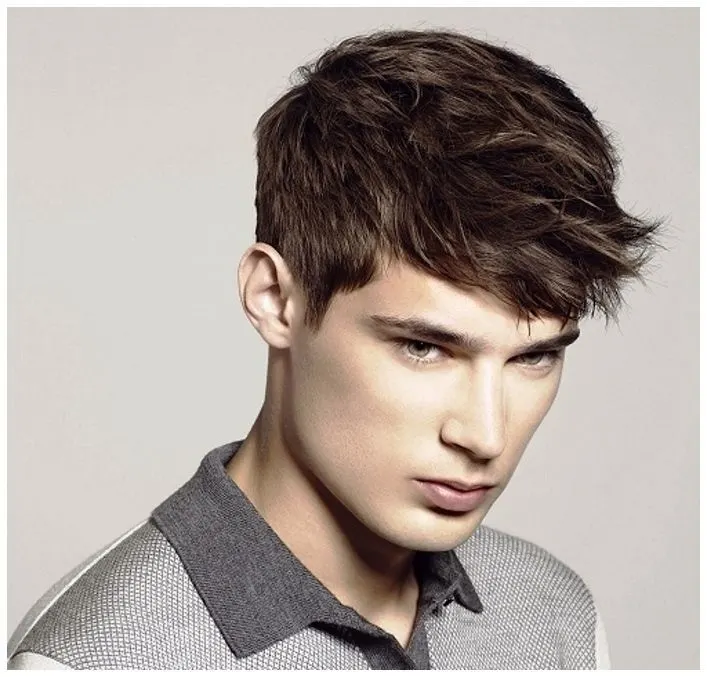 Subtle hairstyles are great for the office and for casual events. Use your fingers to pull your hair upwards into a small subtle flick. Use your fingers to lightly tousle the rest of your hair.
#22: Volumizer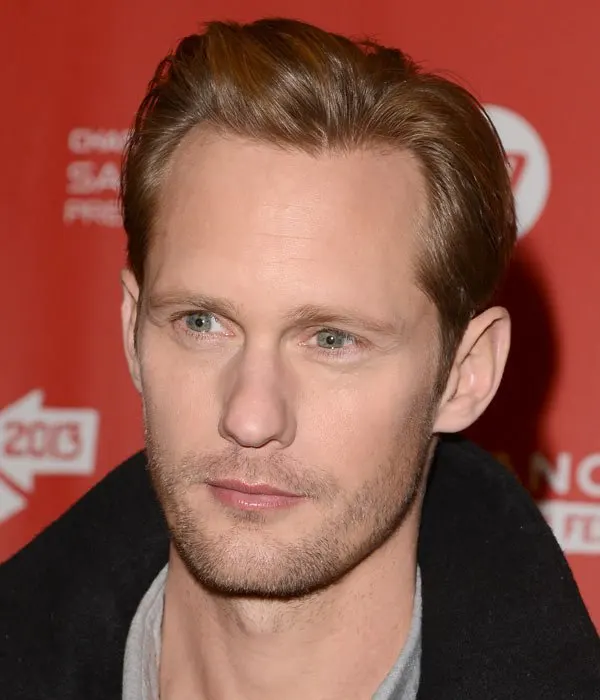 To give thin hair more volume, brush it from the roots. Comb over and round to each side to help your hair to look thick and full.
#23: Subtle Fohawk

If you don't want to or cannot go with a full mohawk for whatever reason, then style your hair into a subtle fohawk instead. Run your finger simultaneously inwards from either side of your head to create this look.
#24: The Military Buzzcut
Long military buzzcut is a great choice for thin hair. A buzzcut is much softer than a severe buzzcut.
#25: Rollover
Give your hair upwards volume by rolling it over from the roots. Create this effect by using a barrel brush whilst you are drying it.
The Best Short Crew Cuts to Try in 2023
If you have a natural widow's peak, your hairstyle can look really sharp. Embrace this unusual genetic trace rather than trying to hide it.
#27: Full Fringe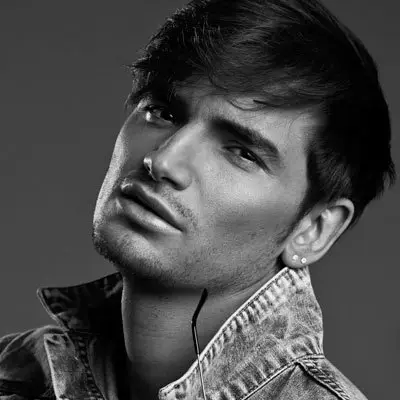 A style with a full fringe can help to give you a brooding and mysterious look. Comb your hair forwards and down over your forehead to create a thick, full look.

A thick buzzcut looks really stylish when teamed up with a light beard. Grow a more developed beard for an even more rugged look.
#29: Swept Peak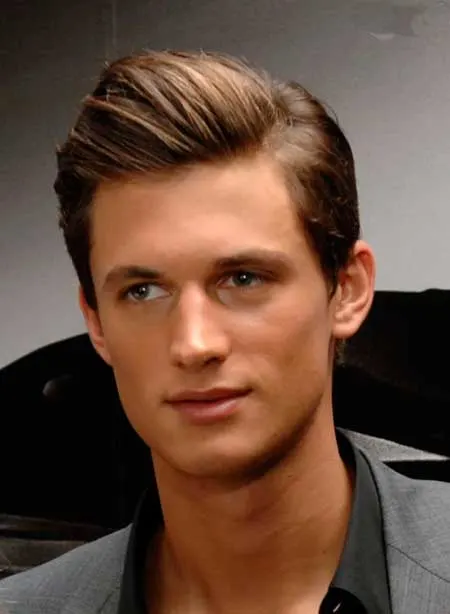 The hair at the sides and the back of your head should be carefully combed flat against your head. Comb the hair in the center of your head so that it rolls up and over.
#30: Max spikes

Style your hair into extreme spikes to help to give the appearance of more volume. The thinner that your hair is, the less styling gel that is actually required to keep it set into upright spikes.
#31: Subtle Fringe Flick
Use your finger and thumb to tease a small section of your hair up into a subtle flick at the front of your head.
#32: Scruffy Spikes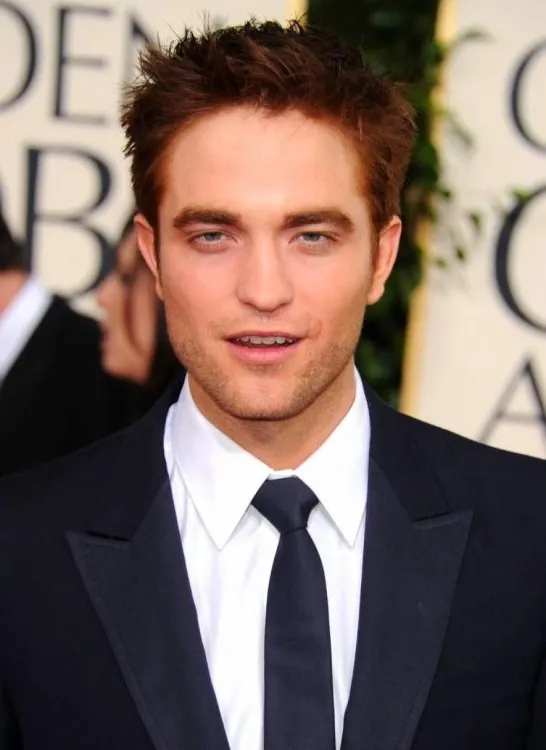 Disheveled spikes are a great choice for an evening event where you want to inject a little touch of casual. Ruffle your fingers through your hair at various angles to create this scruffy look.
#33: Moving Forwards
In this style, the hair is combed forwards from the back. You should put in a little styling gel and use a fine tooth comb to create the best definition.
Popular & Unique Undercut hairstyles
#34: Straight and Groomed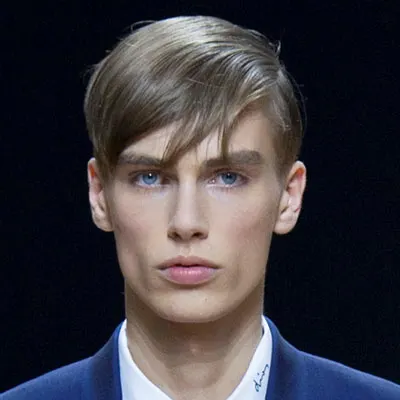 This hairstyle has a slightly vintage charm to it. Straight, sleek hair like this also looks great with a side parting.
#35: Preppy Combed Style
Put styling gel in your hair and then run a comb from one side over to the other. Use the comb to style your side sections so that they run from front to back.
#36: Curled Fringe with Full Beard
To make the biggest impression with your curly quiff fringe, keep the rest of the hair on your head short so that it does not have the opportunity to curl over.
#37: Man Bob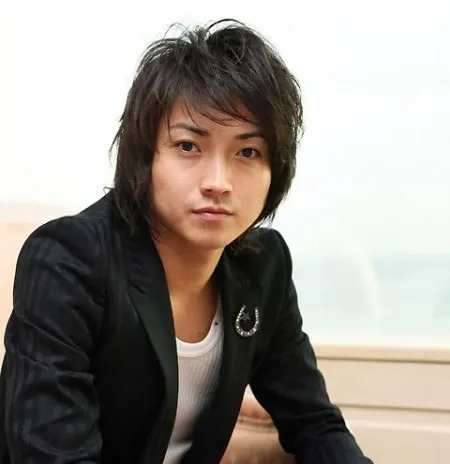 If you have longer hair, try out a man bob similar to this one. Give your hair an extra cool look by styling in shorter sections near your crown.
#38: Preppy Mohawk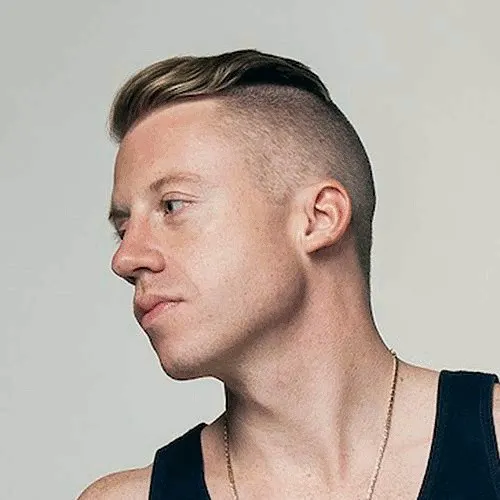 Shave the majority of your hair so that it is a short stubble length. Keep a section long down the center of your hair. Carefully groom this section to give yourself a preppy take on the Mohawk style.
#39: Long and Straight
If you have long, thin hair in a straight style, you need to make sure that you wash it regularly. Leaving your hair too long between washes can lead to it looking lank and greasy.
#40: Asymmetrical Hairline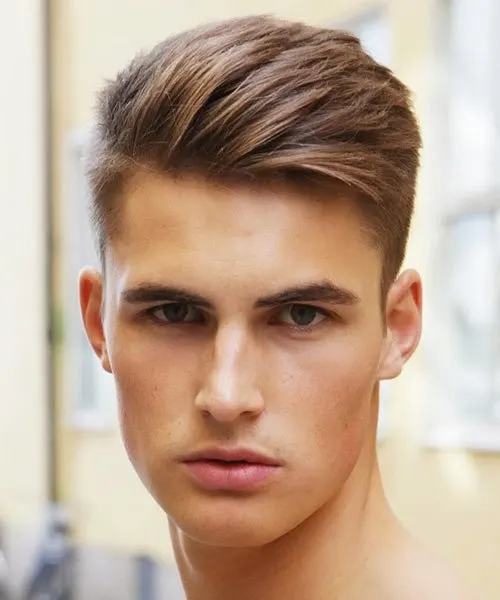 If you have an asymmetrical hairline, you can integrate this into your style. Sweep your hair in the opposite direction to the highest point in your hairline.
#41: Long Messy Spikes

Get plenty of styling gel on your fingers and then run them through your hair making sure that you coat every strand. Put your hands in your hair one last time and move them backwards and forwards to create a messy look.
#42: Messy Mod Look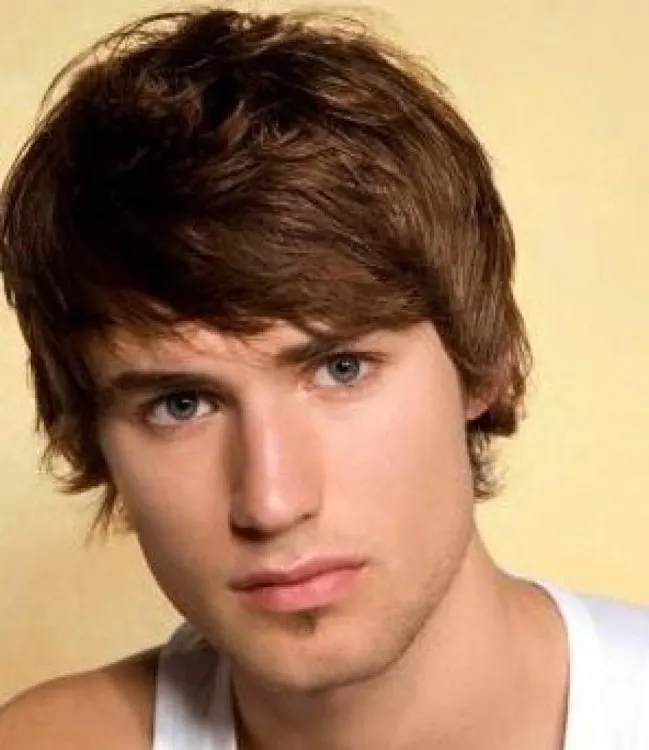 Growing your hair evenly down around your ears and around the back of your head will give it a full and thick look. Dishevel your a bit to give the style a slightly more modern twist.
#43: Choppy Mane
Having your hair cut into a choppy style will give you lots of different option with your styling and can help to give thin hair the illusion of extra volume.
#44: Stiff Choppy Peaks
Choppy cut your hair to a lot of different lengths on the top. Use styling gel to tease each section up into a stiff peak. Pull them off in conflicting directions for another exciting dimension to this style.
#45: Choppy Buzz Haircut
Keep the sides short, but cut the top of your hair in a choppy way. Your hair will look textured and touchable. This style is very easy to maintain.
#46: Floppy Fringe
A floppy fringe is a great choice for people with thin hair. Either get a thicker fringe by leaving it to fall naturally or use products to help you to style it so that it flops in a way that you want.
#47: Rolled Quiff
Style the back portion of your hair as you normally would, but leave a small section at the front free. Use a little styling gel and a pocket comb to roll the front round into a stylish quiff.
#48: Swirled

Use a fine tooth comb and styling gel to create a gently swirled pattern in your hair. This style works much better with thin hair than it does with thicker hair.
#49: Side Fringe

If your hairline is starting to recede, you can cover this with careful styling. Comb your hair over to one side so that it is styled as a sweeping side fringe.
#50: Long and Sleek

You can still have a long hairstyle if you have thin hair. Straight and sleek hair is very eye-catching on a man.
#51: Preppy Sweepover
Trim your hair so that it is quite short at the back and sides but longer in the center. Without using any styling products, use a comb to sweep all your hair so that it is going from one side to the other.
#52: Rollhawk

The rollhawk style creates a fohawk by rolling longer hair over down the center of your head. Create extra definition by shaving in a distinct line at the base of your roll.
#53: Slicked Down
Use a little gel to slick your hair down so that there is never a hair out-of-place. Comb it gently to create a perfectly groomed look.
Leave your hair longest at the back. Cut the rest of your hair in choppy segments at various lengths for a very rock and roll style.
#55: Trainee Curls
Trainee curls will give your hair a lot of volumes. Keep your hair relatively short if you want to stop your hair from developing into full-blown curls.
#56: Short hair with goatee and mustache

One of the simplest ways to work with thin hair is to just give your head a clean cut close shave. This style is better suited to younger men.
If you want to make a lasting impression, choose a style that is completely unique, e.g. a style that contains unnatural colors. You have to be quite confident to pull a look like this off.
#58: Hair Raiser
Use a comb and hair styling gel to create hair raising spikes at the front of your hair. Let the rest of your hair stay in its natural style.
#59: Spiky Hair for Men With Thin Hair
To make your hair look as though it has a maximum height, keep the sides looking much shorter. This trick works really well if you have an angular face.
#60: Peaked Fringe
Draw your hair up into a peaked fringe using a comb and a very small amount of styling gel. Your hair will look fluffy and touchable.
Buzz cut is a plain but classic haircut for men with thin hair, which gives you a whole new look while being low maintenance. Top hair cut short to the scalp with a neat frontline hair doesn't put you in a lot of mess. Adding temple fade to the sides looks majestic.
#62: Forward Fringe Hair with Neat Trim
For a chic look, leave your top hair long and then, style them by side sweeping them in a front fringe manner. Add a neat trim to all the remaining hair on the sides and back. This will give you a polished look with style.
Side swept hair always look cool. This is a simple thin hairstyle for men. Side sweep your long top hair, creating a side part. Include a high fade to the sides for added style.
A gel is a major component for this hairstyle. Take a lot of gel to slick back your top hair neatly. Equally, trim the hair on the sides low to the skin, and that is all to achieve this hairstyle.
#65: Blonde Wavy Hair with Subtle Trim
Having thin hair can sometimes lower your self-confidence, but not if you go with this high raised hairstyle. Use some pomade to raise your top blonde hair high at the front and then slightly to curve lower at the back. Add a subtle trim the dark hair on the sides for a beautiful contrast.
Mohawk is a trend that we can't see going out of style. For the punk in you, cut the side hair into a low fade leaving a slightly wide strip of middle hair going from front and all the way to the back. Raise the strip into a mohawk style and complete your look.
#67: Swept Back Silver Blonde Hair
For a look as stylish as this, get your hair dyed a pretty shade of silver-blonde. Leave the hair on the sides relatively short and sweep backrest of the top hair by working your fingers through them.
#68: Short Front Fringe and Side Trim
To get a style that is both edgy and trendy, raise your short top hair to give them a rough appearance. Cut your front fringe short with unequal strands of hair and slick it down to complete the look.
#69: Raised Hair with Shaved Sides and Line Design
Receding hairline problem doesn't seem that much of a problem when you get a hairstyle for men with thin hair. For this look, raise your short hair into tiny spikes all over your head. Shave the sides and add a line design, to sum up, the style.
#70: Crew Cut with Assorted Fade
Crew cut becomes everyone's go-to look when they can't handle the burden of long hair anymore. Cut your top hair short and work your fingers through them to give them some texture.
Shave the side hair completely to the skin and neatly trim the back hair. The curve between the two fades, give them the assorted fade look.
#71: Shaved Head
To solve the thin hair problem once and for all, shave your hair low to the skin for good. With the high fade forming towards the sides and back, this hairstyle for men's thin hair automatically becomes super attractive.
To achieve a style that no one can beat, go for long wavy hair. Ask your stylist to dye your hair a golden shade of blonde and leave them down flowing around your head into beautiful subtle waves. Side part your long hair for added perfection.
Fohawk hairstyle is no less attractive than a mohawk. To achieve this look, leave your top hair long and then slick them back into a mini man bun by using some gel. Lightly trim the side hair gradually decreasing in length for a middle fade style.
For a trendy but classic look, go with men cornrows. Weave all of your top hair into thin cornrows which ultimately connect at the back. Add a high fade towards the sides.
If you like the look of platinum hair, then opt for this hairstyle. Use styling products to add texture to your hair and trim them for a light curve decreasing into a completely shaved style towards the back.
#76: Messy Bangs
Bangs are a perfect haircut for men with thin hair. Ruffle your hair for a messy look and sweep the front hair forward for messy bangs.
#77: Pompadour with Shaved Sides
Pompadour is a style as elegant as anything. For this hairstyle, raise your hair and then slick them back with a slight tilt. Shave the side hair completely to the skin for more style.
#78: Side Swept Hair with Mid Fade
Side swept hair gives you a true style with elegance. For this thin hairstyle, cut your hair slightly short and sweep them towards the side. Add a middle fade, to sum up, your appearance.
#79: Curly Bangs with High Fade Style
Who hates curly hair? Absolutely no one. So, if you have curly hair, consider it a blessing and go for cute curly bangs. Bring your curly hair to the front and cut them into bangs. Add a high fade and go out with style.
#80: Blonde Buzz
If you have got blonde hair, then cut them really short to give them the form of a trendy buzz cut hairstyle. Trim the hair towards the sides, gradually decreasing in length.
Among many other hairstyles for men with thin hair, short hair with temple fade is everyone's favorite. All there is to do for this hairstyle is that you have to cut your hair really short. Temple fade to this haircut will only increase the style.
#82: Rainbow Hair with High Fade
For a funky Rockstar in you, ask your stylist to add rainbow colors to your yellow base hair. Include a temple fade to your dark side and back hair for a stark contrast.
#83: Spikes with Line Design and Low Fade
If you are a fan of spiked hair, then you better get your short fine hair raised into spikes instantly. This haircut for thin-haired men when combined with a low fade and a line design will give you a super trendy look that no one will be able to resist.
#84: Hedgehog Hairstyle
Hedgehogs may be small, but their style statement is huge! Inspired by nature, this hairstyle is a true representation of hedgehog spikes with blonde edges and dark roots. The perfection of this haircut can be increased by shaving the lower hair on sides and back.
#85: Crew Cut with Shaved Sides
The crew cut is a low maintenance haircut which doesn't require a lot of styling products either. Cut your top hair short for a neat look and shave the hair towards the sides completely to the skin. No one can stop you now.
#86: Unequal Forward Fringe
For a super edgy look, go against all norms and cut your forward fringe in an unequal manner. Include a low temple fade, and you have become everyone's style inspiration already!
#87: Side-Swept Flowy Hair with Side Trim
If you have thin hair, let them grow long to give them the illusion of thick hair. Sweep them to the side for a flowy hair look. Trim the hair towards the sides, which gradually decrease in length in a tilted way for extra perfection.
For a legendary style icon look, go with a butch cut hairstyle for men with thin hair. The front fringe styled in a subtle pointy shape adds massively to your already edgy look. Shaved sides to this hairstyle are nothing but amazingly exotic.
#89: Azure Blue Raised Hair
Azure blue is a unique and magnificent color for a different look. Ask your stylist to dye your hair an azure blue. Use some pomade to raise your top hair, cut the hair towards the side and back relatively short and you have achieved the look of the year!
#90: Emerald Short Hair
If you are craving a short hair look which is trendy at the same time, then you need to dye your hair an exquisite shade of emerald. Once you are done with coloring your hair, cut them evenly short on all sides to complete your look.
#91: Rough Wispy Bangs
If your lifestyle is all about aesthetics, then it is time to make your hairstyle an actual part of your lifestyle too. Grow your thin hair to a reasonable length and let them go absolutely wild. Bring some of the hair forward for a rough wispy bangs look. Mission aesthetics successful!
Men with thin hair have hundreds of different options available to them. Some people worry about styling their hair once it starts to thin out a bit, but this gallery shows that men don't need to worry at all! There are plenty of things that you can do to maximize your style, and even to make your hair look thicker if you want it to.