Men can have a hard time trying to cover some minor imperfections, but with these hairstyles for men with big foreheads, you will find your ultimate hairdo.
These 12 haircuts will save your social life, your uneven hairline, and will seamlessly hide your larger forehead! No reason to be ashamed of your shape, just get the ultimate haircut and enjoy the perfect and personalized option for you.
How to Style Hair to Hide Big Forehead
If you want a hairstyle which can cover the size of your forehead, know that you have three options and three different styles to choose from:
You can go for a semi-bold cut and have the most of your hair shaved & faded, or you can go for undercuts & side cuts. This design will allow you to accentuate your head shape while making some minor distractions with unusual lines & shapes on the side. With these, no one will really bother or notice the size of your forehead.
Go for a set of bangs. Short, mini, loose, wavy, or super long bangs can hide the appearance of a larger forehead. These can actually serve you like curtains which you can customize whoever you feel like. You can straighten them or simply comb through on a daily to hide the appearance of a larger forehead.
Get a pompadour, go for a frizzy or a spikey top, or any larger detail at the center. Bigger, puffier & more voluminous details will give out a distraction and will create an illusion of a larger head in general. This means that they will hide the focal point of your forehead while seamlessly blending in with the rest of your hairdo.
Watch The Following Video to Know about How to Do Haircuts for Men with Big Foreheads
Best Haircuts for Guys with Big Forehead
Check out the following 12 styles to take inspiration for your next hairstyle.
Suitable Hairstyles for Big Forehead and Round Face
If you have a larger forehead and a rounded face it may be a bit harder for you to mask it.
However, get something sharp & defined on the sides since it will drag the attention away from your rounded appearance. This haircut is what you are looking at!
If you are blessed enough and you have voluminous curls, make sure you get a pair of bangs. Bangs can be an excellent cover-up at covering your forehead while they also look stylish & cute.
3. Messy Hair with Drop Fade
If you trust your barber go for this ultimate haircut for guys with a big forehead. It is faded & perfectly cut on the sides while having just enough of volume at the front to cover your forehead.
Perfect Hairstyles for Men with Receding Hairline
A receding hairline will happen to every guy at one point of his lifetime. If you want to do a hairstyle which can cover it, go for some side swept bangs, along with shaved & defined sides. This hairstyle for big forehead men is a good option to start with.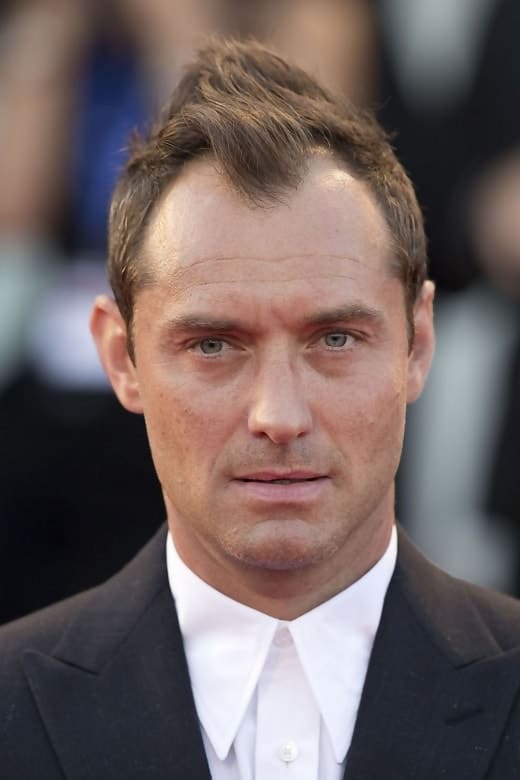 Another way how you can deal with a receding hairline is by getting a spikey accessory at the top. This way of hairstyling can be attention seeker and will save men with a big forehead.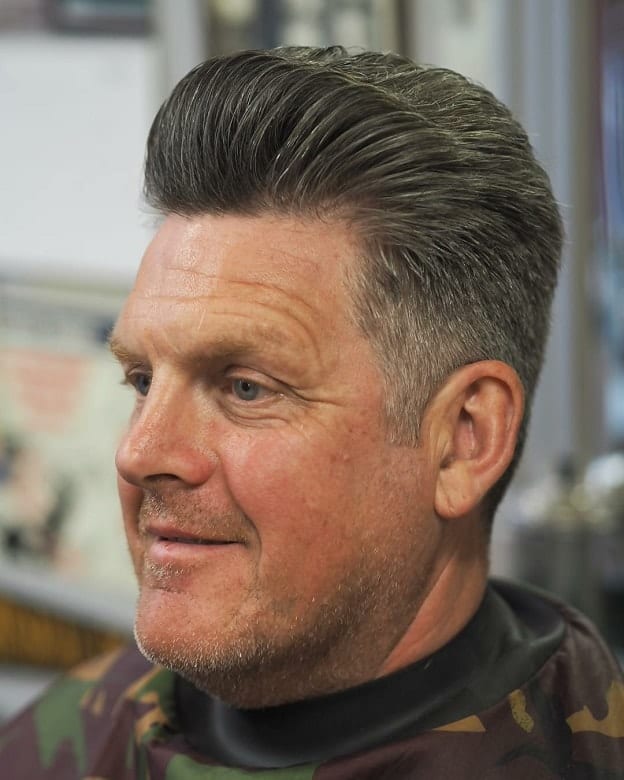 Short pompadour cuts are usually worn by men who want to cover up some bald patches. Get this haircut if you are a men with big forehead and want something which can seamlessly cover your receding hairline, along with your bigger forehead.
Hairstyles for Men with Thin Hair
7. Spikey Top with Low Fade
If your hair is super thin and you don't have a lot of volumes make sure you spike it up. This way you will create an illusion of a fuller hairline, while also creating the perfect men's hairstyle for the big forehead.
In case you are looking for a hairstyle for a big forehead, look into this one. That is, as long as you have longer & fuller curly hair. With this cut, no special requirements are needed.
Simply emphasize your look by getting some baby bangs at the front, and always wear your hair curly & voluminous for the ultimate distraction.
If your hair is thin and short use a lot of gel to give it volume. This can be an amazing trick at giving out an illusion of a smaller forehead.
Haircut Ideas for Black Guys with Big Forehead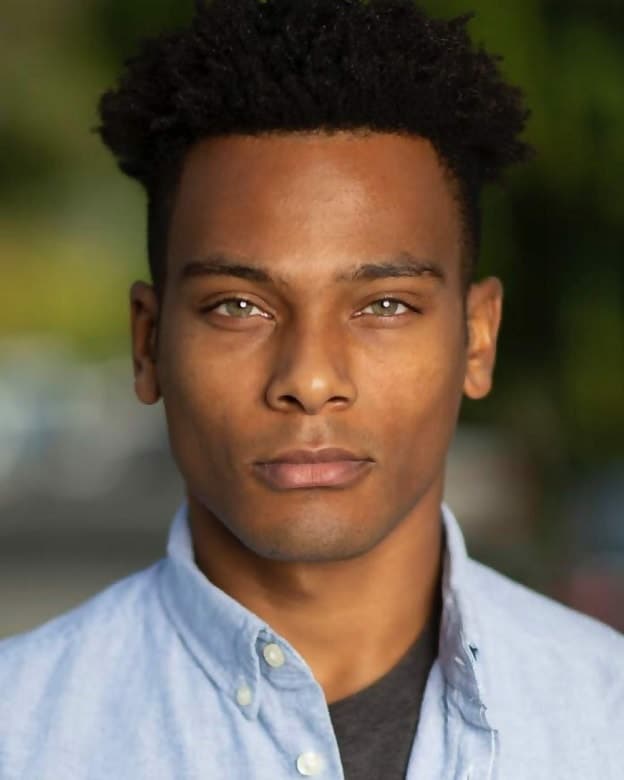 This sharp & defined haircut to hide men's big forehead looks cute and is appropriate for your daily wear. Also, it is easy to maintain & style since it is done only with a bit of your go-to curling gel.
The more cuts & stylish designs you have the better. This haircut is ideal for guys with big forehead since it has defined edges, as well as a lot of stylish accessories, including the ones around your beard.
If you are low-maintenance and you need something which can suit your head shape, get this frizzy cut. It is manly and quite defined on the sides, exactly what you need in order to cover up the forehead.
No reason to hide your forehead when you can incorporate the right hairstyle and show it off! Men with big foreheads can choose one out of 12 different hairstyles for big forehead men, and still get away with it!
If you want to improve your confidence level, boost your self-esteem, and look as never before, know that your salvation is in the right hairdo, which is customized based on your preference.