You don't need to be going to a dance recital to wear a ballerina bun. You can rock a dazzling ballerina bun to a wedding, classes, or even the first day of school.
Ballerina Bun Updos
It's a polished yet chic hairstyle that can be worn to any event. Also, you can add flair by adding hair accessories to the bun. See the below guide of 10 ballerina bun hairstyles to try.
1. Simple Ballerina Bun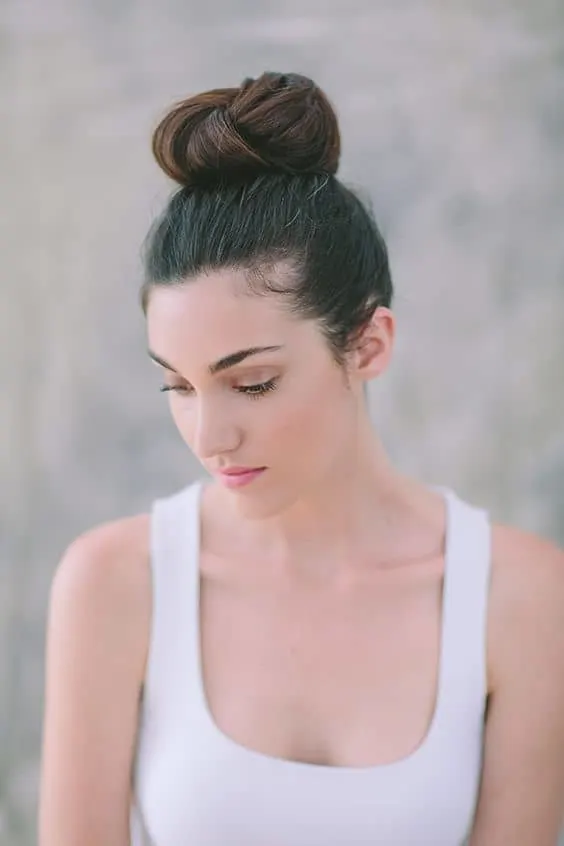 A simple ballerina bun is an elegant style. The model didn't use a sock bun to achieve the bun, she used her hands to smooth the hairs into place. Then, she secured it.
It allows the bun to look messy yet flawless. Lastly, ensure that your baby hairs are smoothed into the ponytail prior to wearing a bun.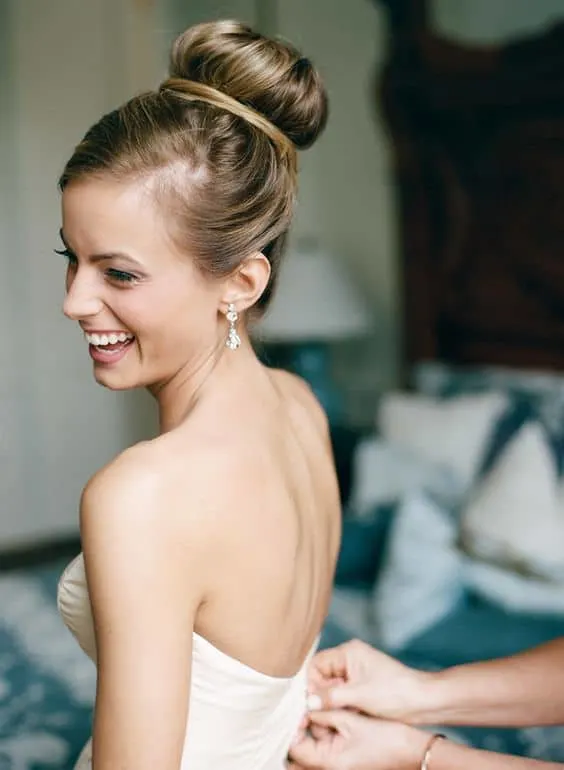 The hair is pulled into a bun with a side part. You can do a side part or middle part, depending on your preference.
Then, it is brushed into a ponytail and styled into a bun. As you can see the extra hair is wrapped around the end of the bun to add dimension.
3. Low Ballerina Bun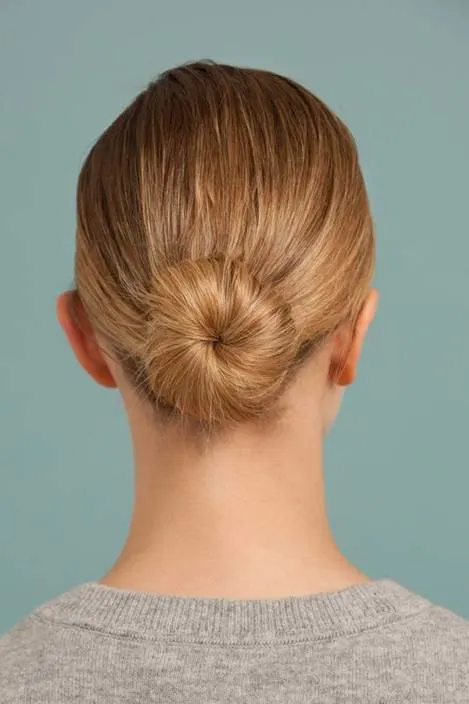 The low ballerina bun is another classic look. Her hair is pulled into a low ponytail then the ponytail is formed into a mini ballerina bun. The mini ballet bun is a classic look that will not only be great for your ballerina recital or a formal event.
Ensure to add hairspray to your hair to keep your hair shiny. As well as, it will keep it into place.
4. Messy Ballet Bun
This ballerina bun is not like the usual sleek bun hairstyle. Her bun is messy however it is still classy. In order to achieve this look, you pull your sideburns and baby hairs to frame your face.
You can wear this hairstyle to a wedding, dinner party, your birthday party, or a romantic date night with your significant other.
Amazing Bun Hairstyles for Women with Long Hair
5. Reese's Ballerina Bun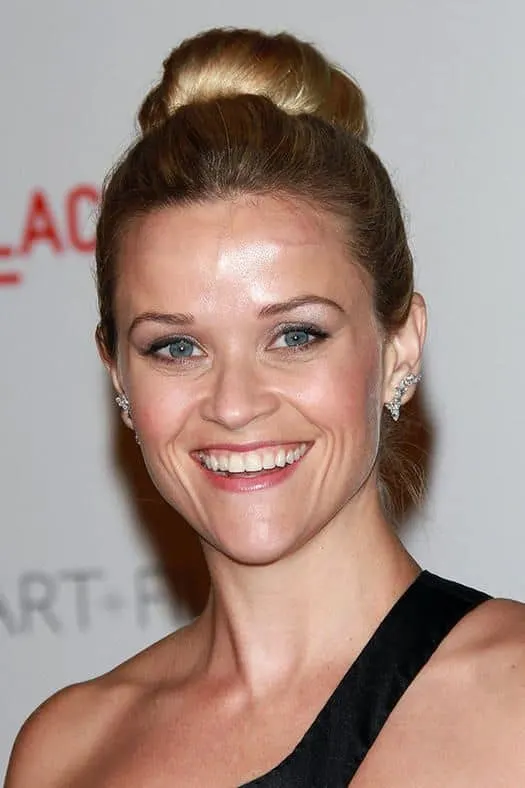 Reese wore a ballerina bun to her red-carpet event. Usually, ballet buns are worn for formal events because it keeps the hair sleek back. In addition, once your hair is in a ponytail it will lift any wrinkles that you may have this making you look youthful for the event.
It will keep your cheekbones high and your eyes prominent. You can add a band like in the previous style As well as, add ribbons closer to the bun to accentuate the overall look.
6. Tousled Bun
For this tousled hairstyle, her hair is pulled into a ponytail towards the middle of her hair. Then, the ponytail is formed into a messy ballerina bun.
Ensure that some strands of hair are poking out so that the bun looks messy. Her hair isn't the usual sleek ballet bun however it looks classy.
7. Sleek Ballerina Bun for Dance Recital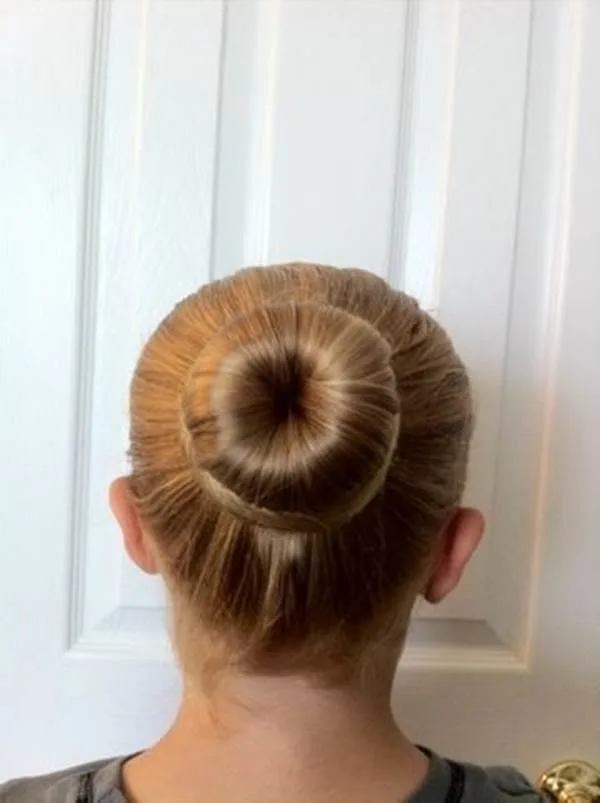 This is the perfect bun for your daughter's next dance recital. You would follow the steps up above on how to get the perfect ballerina bun. If you cannot create it ensure to use a sock bun to get the perfect rounded shape of the bun that you desire.
Lastly, spray hair spritz some hair spray unto your tresses. This will keep your hair and the bun sleek. Also, it will keep it shiny throughout the dance recital. You can add your favorite ribbon or tie it to accentuate the overall look of the bun.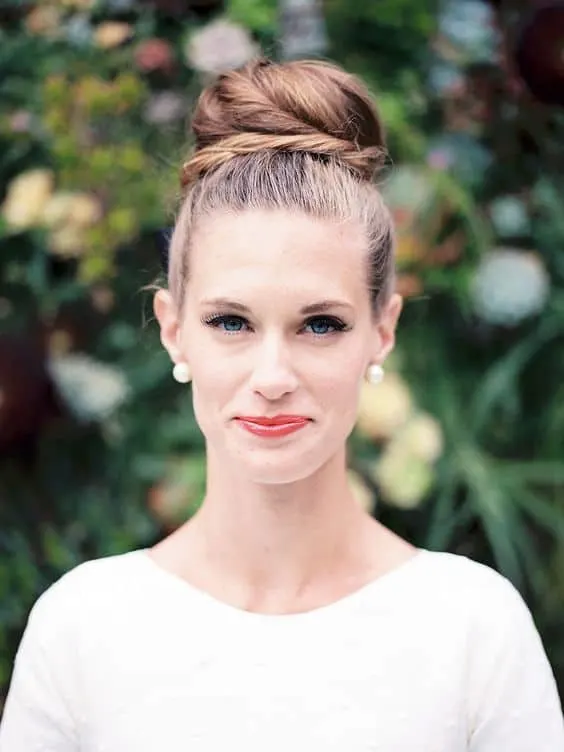 The hair is slicked back into a high ponytail. Then, the ponytail is used to form a bun. If your hair is really long then you would twist the extra hair and tuck it underneath the bun.
This adds another layer to the bun which will add volume as well as texture. The model has some baby hair loose which gives the style dimension.
9. Cute Design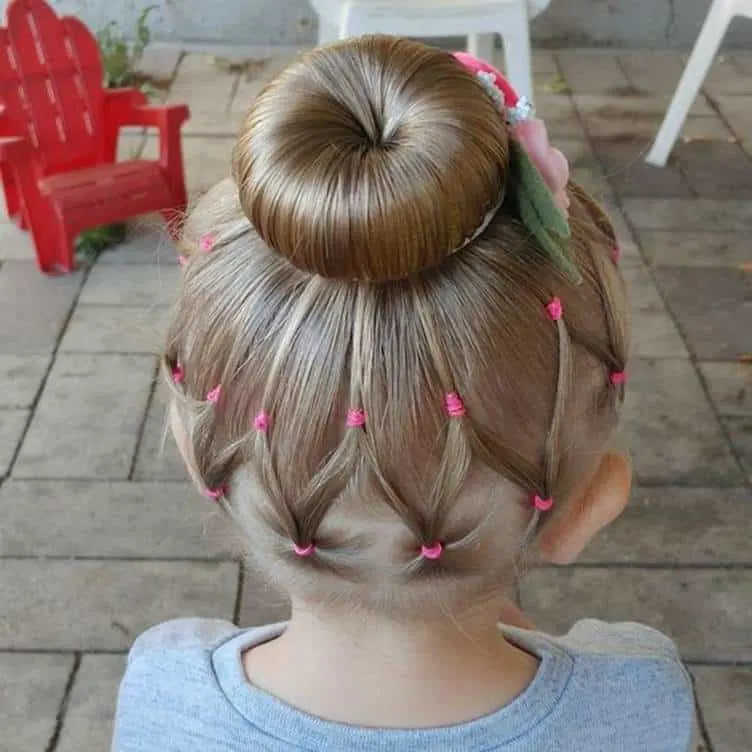 This ballerina bun would be perfect your little girl for her dance recital or her back to school hairstyle.
It isn't a designer ballet bun because of the design made at the perimeter of her hair. You can use elastic bands in her favorite color. Lastly, add a matching ribbon to pull it together
Last but not least is the braided ballerina bun. The hair has two cornrowed sections that will feed into the ponytail which form the bun.
Then, you would cover her hair with the sock bun. If there is extra hair that is remaining then you can braid it to add texture to your hair.
Step by Step Process to Get A Ballerina Bun
Firstly, moisturize your hair with a leave-in conditioner. This allows your hair to stay moisturized while it is in the bun for an extended period of time. Then, all of your hair to the top of your head.
Next, secure the ponytail with a hair tie of your choice. It should not be secured tightly to the point where your head hurts.
Then, Smooth the end of the ponytail with your brush or comb to remove any knots or tangles.
Next, place the ponytail through the hole of your sock bun. Then, push the sock bun towards your hair.
Then, smooth the remaining hair over the sock bun using your brush. Ensure to cover the entire area of the sock bun so that no space is shown. Lastly, secure with the hair tie of your choice.
Tips to Hold The Bun into Place
While you are in movement the bun can fall apart because your hair isn't secured to it. However, there are a few ways to avoid this:
Secure the ends of your hair under the bun with bobby pins. You would pin the excess hair underneath the bun towards your scalp. Ensure to not do it tightly to prevent scalp issues.
Place your hair tie over the bun to secure it. This will ensure that the hair, as well as the buns, stay in place. In addition, it adds a cute aesthetic to the ballerina bun.
Place the extra hair underneath the sock bun. If you are using a firm sock bun you can push the hair underneath the bun to hide as well as secure it into place.
Messy Bun Ideas for Women with Short Hair
FAQs on Ballerina Bun
Are the sock and ballerina bun same?
Yes. The sock bun was designed to form the perfect ballerina bun that we all want. Also, you can use the sock in order to achieve the ballerina bun if you can't do it manually.
Flat or neat ballet bun – which one is better?
Anyone, it depends on the look you're going for. The neat ballet bun will allow your hair to look sleek. While the flat bun will allow your hairstyle to look playful.

Also, the flat bun tends to get messier easily however you may like the messy bun look.
Can I wear a ballerina bun low?
Yes. You can wear your ballerina bun low however your hair would not look have much volume. You may look bold that's why it's usually worn up.
Mesmerizing Curly Hair Bun for Ladies
Which ballerina bun will you be wearing to the next dance recital or formal event?