The skin fade haircut has quickly become a popular styling option within the past decade. With inherent influence from the African-American community, the skin fade has made its way to mainstream barbering as it has been used to make more traditional haircuts and edgy styles. A 'skin fade' is achieved by cutting the hair shorter and shorter, or 'fading' as it extends to the neck. While some prefer a subtle fade, some opt to go all in by shaving until the hair is down to nothing, otherwise known as a 'bald fade'. If you're interested in seeing different ways to incorporate this into your style, here are 10 of our favorite skin fade haircuts:
1. Basic Skin Fade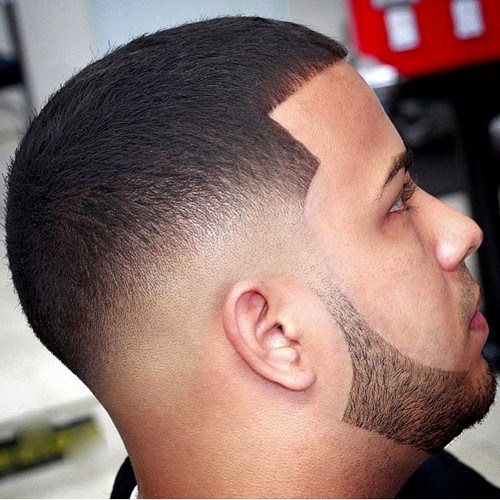 Here is a classic skin fade that has been applied to this short haircut. The hair basically tapers gradually until there is, seemingly, nothing there.
70 Kicky High and Low Taper Fade Cuts for Men
2. Faded Quiff
Incorporating a skin fade to your Quiff hairstyle is another option for men who like to have the best of both worlds. This haircut features a deep side part and gradual fade around the perimeter.
3. Deep Part Fade
This unique style features a very prominent side part. The crown is left lengthy while the perimeter of the style is cut very low and gradually faded.
4. Bouffant Fade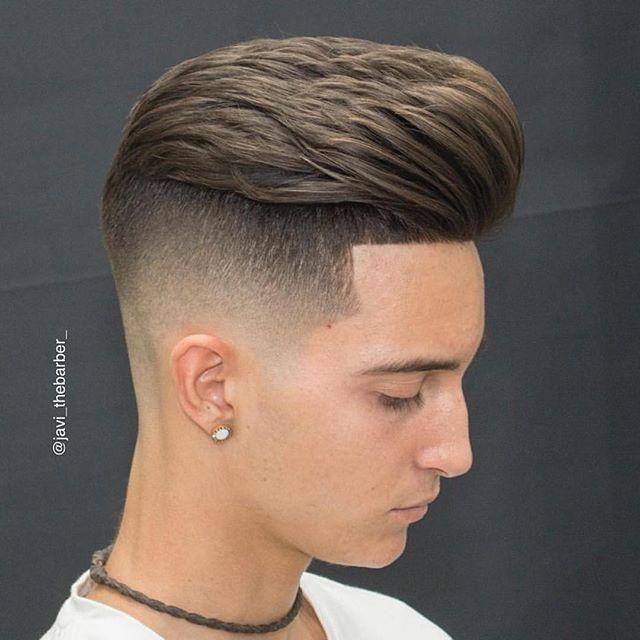 If you're a fan of the long hair but still want a sleek, clean cut look, then try this bouffant style with a skin fade. The crown is left long but is layered and styled high in order to achieve this impressive bouffant.
5. Peculiar Fade
This unique skin fade haircut is perfect for men who like to go against the grain. Featuring a sleek 'panel' that is highlighted by two striking parts, this look is tied together by.
6. Low Top Fade
Here's a play on the famous 'high top fade.' The hair has been cut relatively short and gradually faded.
7. Funky Fade
Here's a dramatic 'do that's completely badass. This fade haircut features a deep side part and an impressively layered coif that has been styled up in spikes. The perfect edgy look for a man who wants to look put together without looking too "stuffy."
8. Caesar Fade
Here is a classic Caesar cut that has been faded. The sharp lines of the hairline is what pulls this look together.
9. Gentleman Fade
This tapered fade takes a classic look and gives it a completely modern spin. The distinctive part and sleek uniformity make this cut perfect for professional settings, but the cut can be styled casually as well.
Taper Cuts With Curls and Waves
10. Curly Mohawk Fade
Here's a Mohawk inspired style has been cut relatively short and faded around the perimeter. Leaving the curls intact gives the look a unique twist.
Pompadour Fades That Can Upstage The Celebrities
As you can see, there are many ways to rock a fade in order customize your look based on your style preference. Try adding a fade to one of your favorite cuts and see how you like it. You may be surprised at how much it can transform your look.