The skin fade is one of the most popular fade cut and the best part of it is the contrast that it offers, the variations of high and low, the different length and contrasts make a mind-blowing range of options to work with.
The high skin fade haircut is one of the latest trends in men's fashion. It is popular, comes in a wide range and gives men a variety of styling options from plain edgy to fashionable and sophisticated looks.
Best High Skin Fade Haircuts for Men
Whether you like a style that is screaming attention or more in favor of subtle options, the high cut skin fade has it all covered for you.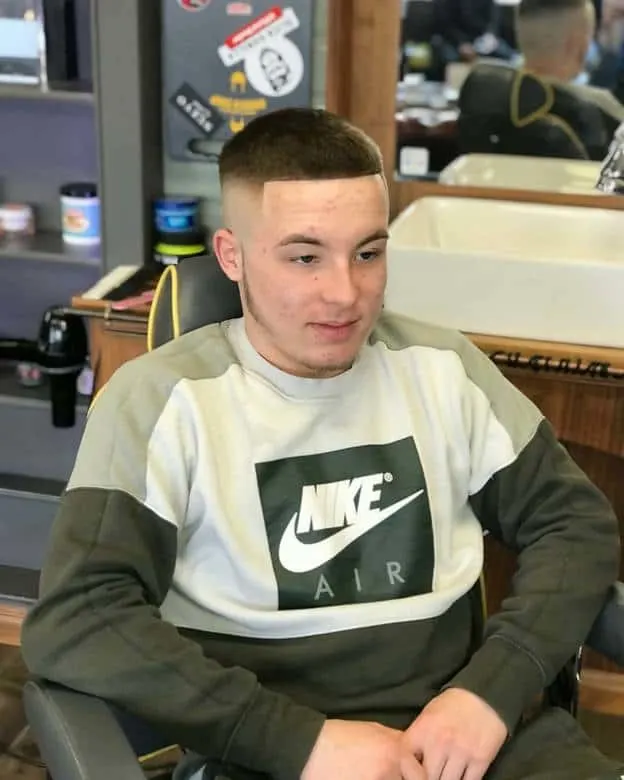 If you like the high fade haircut options, then this is a style that's got to be your favorite in every possible way. Not only is this style versatile and flexible, but it is also easy to maintain.
It is a kind of style where you do not have to try too hard and can still make an impression. It is neat, cool and instantly uplifts your features in an admirably subtle but assertive way.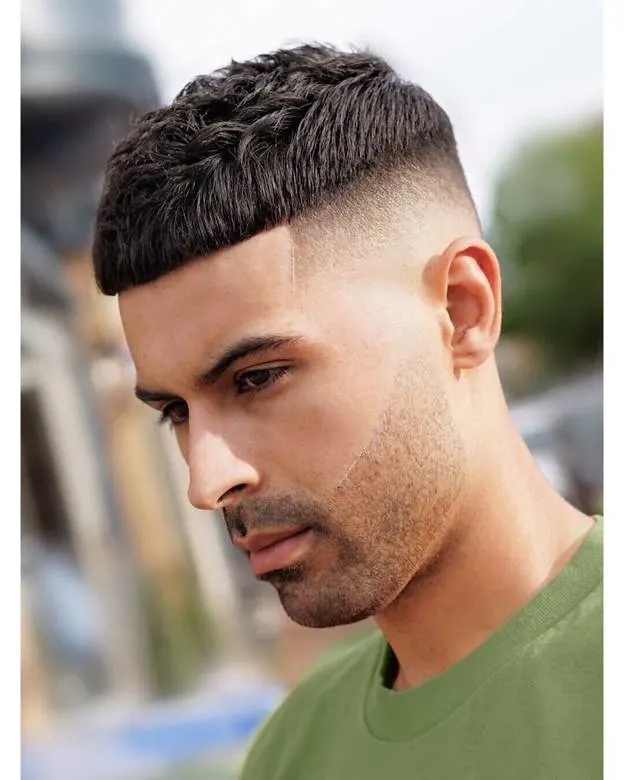 The French crop compliments the high skin fade in the most meaningful way. The hint of a beard in the form of a stubble works to offer a rugged subtle charm to this style. This is a style that truly highlights the aggressive masculine energy in a cool and collected fashion.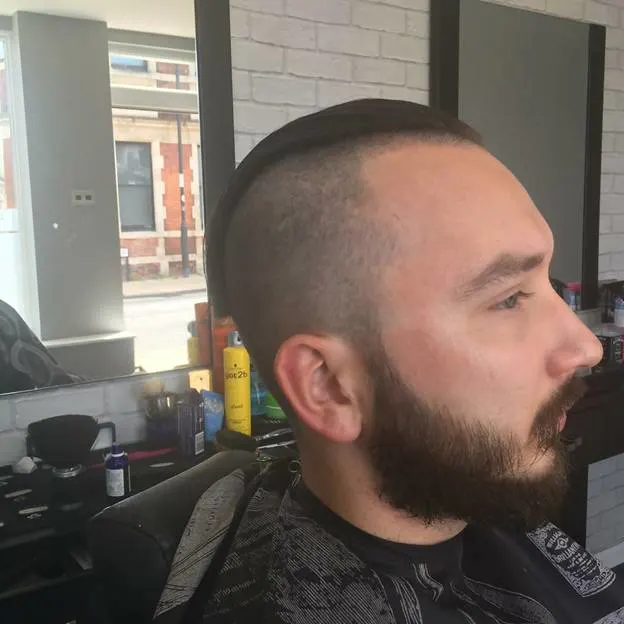 If you are amongst the ones, who like to break from the basics and try something inventive, try this hairstyle. You can surely go for this type of high fade with a patch of jet black hair right in the middle.
It can be considered a toned-down version of a Mohawk, this skin faded style embodies subtlety and edgy fashion in the same breath.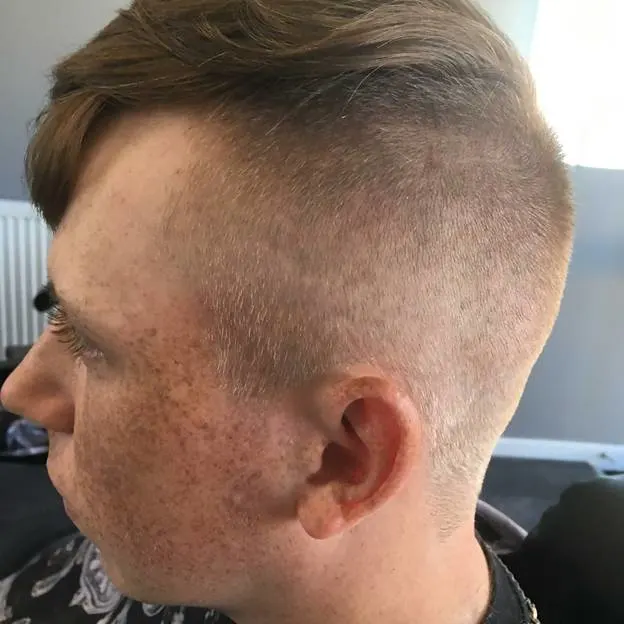 Normally high cut fade inevitably gives the perception of some super short hairstyles where the hair is hardly visible, and you have an austere military-like look.
But, it is not always. In skin fade comb over style, the longer ends not just offer a striking contrast but also bring out a stylish edge to the overall haircut. It introduces a soft element that provides an undeniably attractive charm.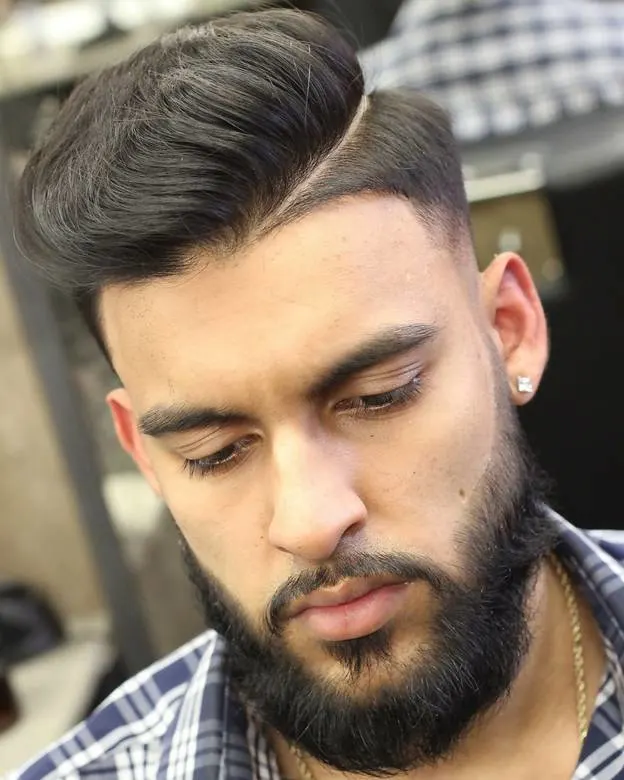 Once again, the contrasting length and volume of hair are at play in this style. The full beard and the mustache compliment this fade and enhance the rugged charm of this style.
6. Golden Highlights + Beard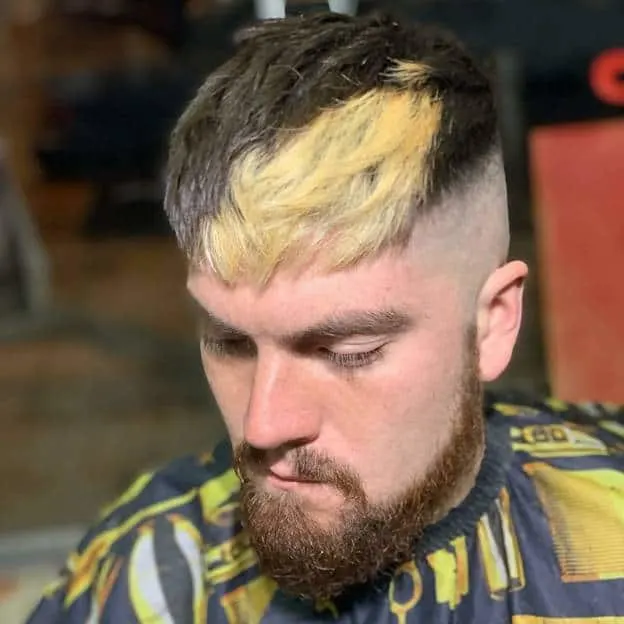 The French crop looks cool with a high bald fade, but what happens when you add golden highlights. It offers a definitive and edgy element to the style. It does not just increase the contrasts at play, but also the appeal and attractive quality of the style.
Instantly, this makes a lasting impression on anyone you come across. The light ginger beard goes perfectly well with it. It does not just enhance the rugged quality, but in many ways, also brings in a soft and subtle appeal.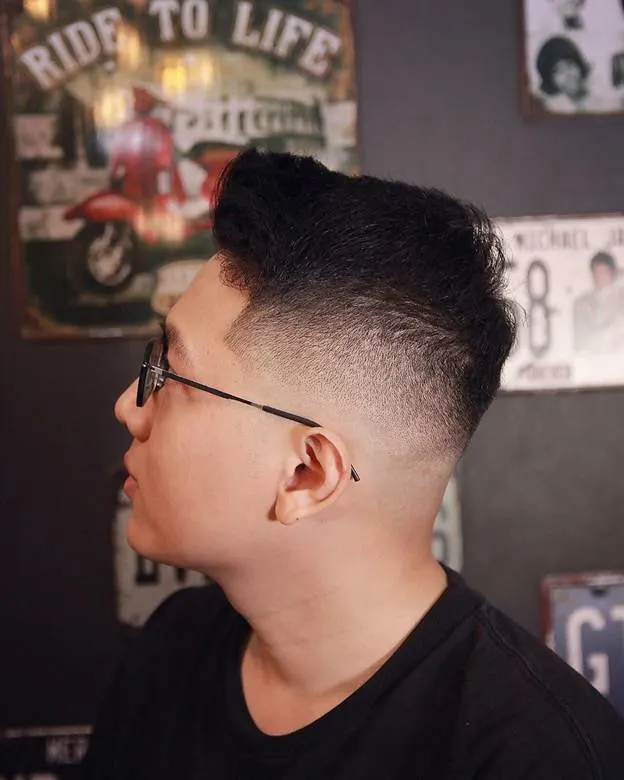 The quiff is one of the most classic hairstyles for men who like it subtle and understated. But imagine when you combine this with the skin high fade?
Well, you have an absolute winner in hand there. From comfort to style, you manage to tick every box and look dashing with an innocent child-like charm.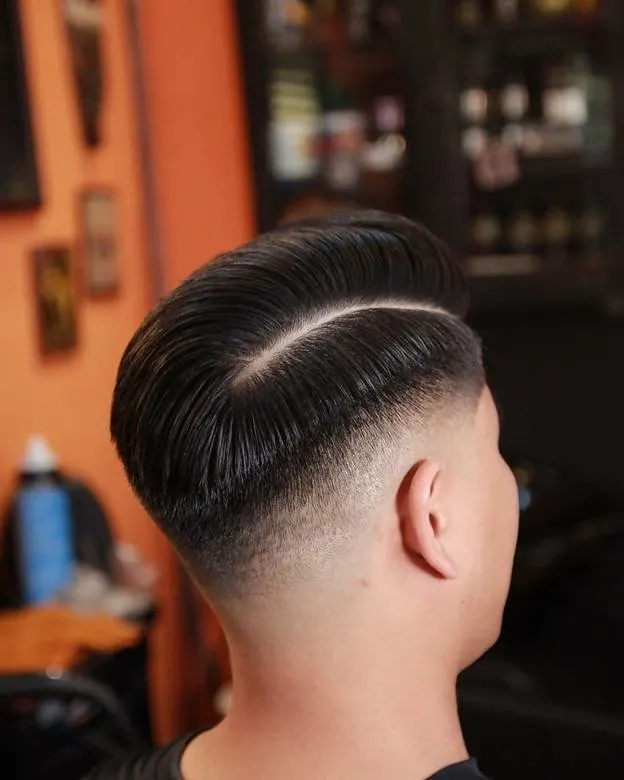 Almost inevitably, the mention of skin fade is associated with rugged manly styles. This look teamed with a pompadour goes onto reiterate the point further and makes for a lasting style that is hard to ignore.
This curly undercut is an intelligent and creative variation of the high cut skin fade. The curly hair on top perfectly complements the sparse and almost shaved sides.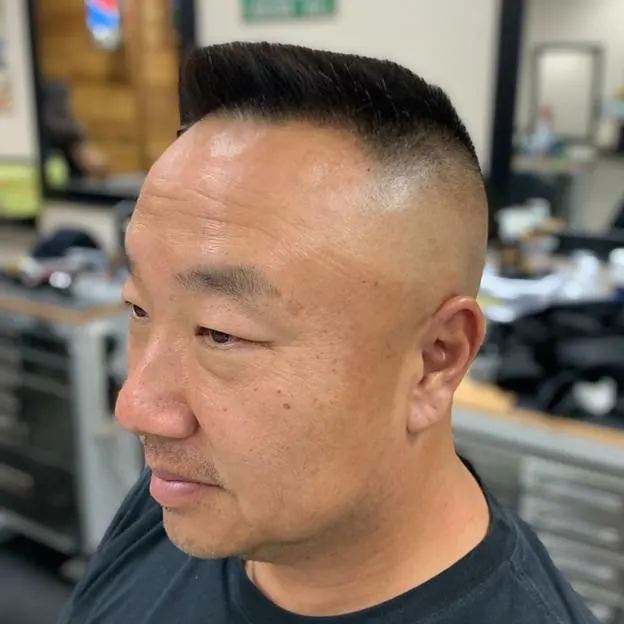 This combines extreme styling together, and that is what makes this high and tight fade haircut stand apart. It is a type of cut that is both easy maintenance and yet edgy and stylish.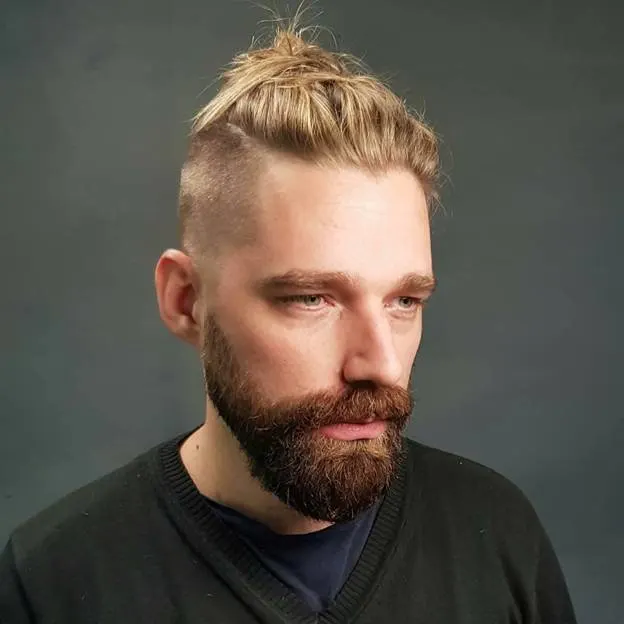 The Viking hairstyles for men have always been associated with edgy and esoteric fashion. These are rugged, masculine, and complement the high fade in best possible ways.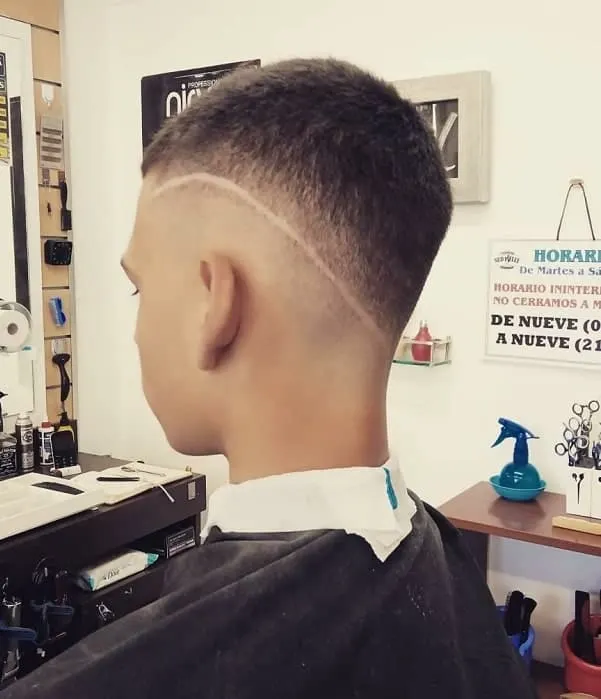 The shaved line acts as a partition point in this high skin fade hairstyle. On one side, you have a buzz cut top that is disconnected from the faded bottom. So, it immediately calls for attention and makes a striking combination.
More Related Articles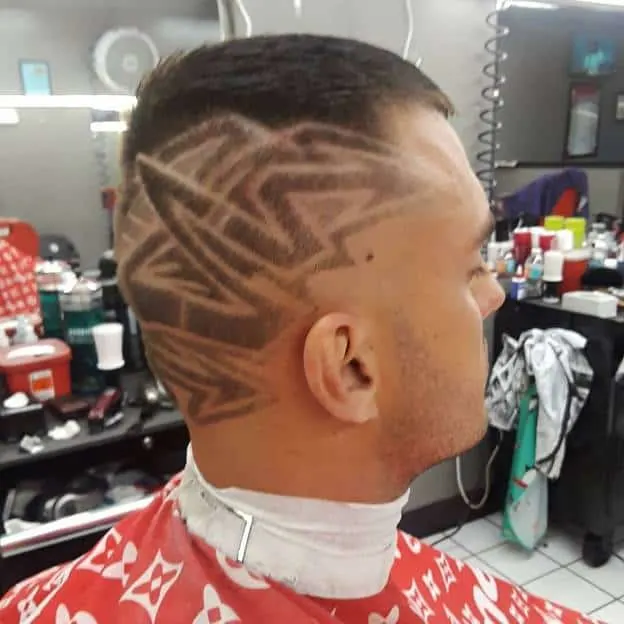 In this fade haircut, the ends taper down, but your attention shifts dramatically to the designer lines. They immediate incorporate the edgy esoteric quality to this style and will make you stand out wherever you may go.
14. Short Quiff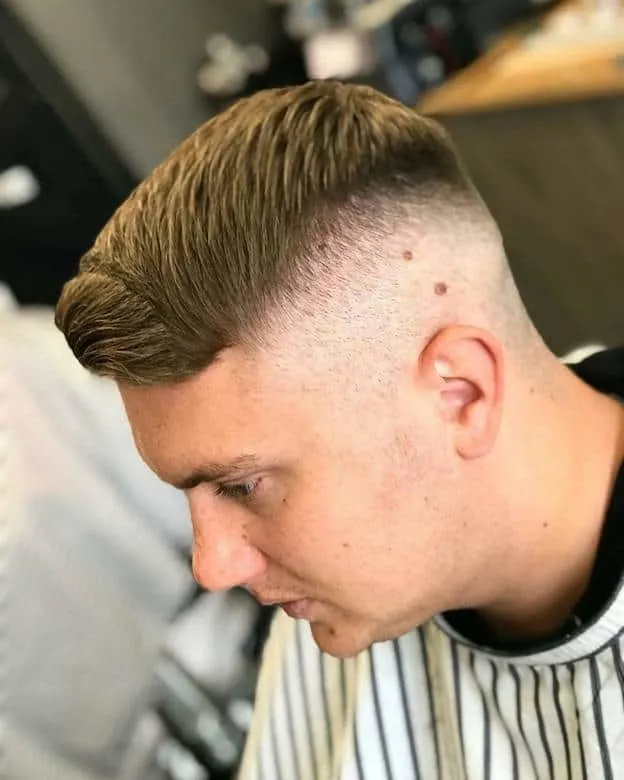 This is yet again a play of contrasting textures. This is not the conventional quiff but a hard quiff. The liberal use of styling products ensures that the style stays in plays and offsets the hard, stern appeal of the skin fade in high variation cut. It brings in a disciplined, restrained hairstyle in focus.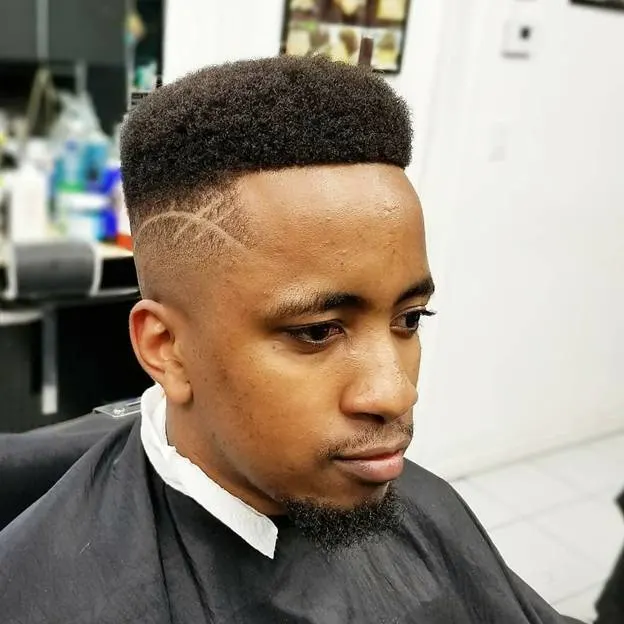 One look at it and you know that you have a conventional classic that is also a hands-down winner. There is absolutely nothing imperfect about this style. The various elements like the soul patch, the curly high top fade is beautifully paired as a skin fade for a harmonious style.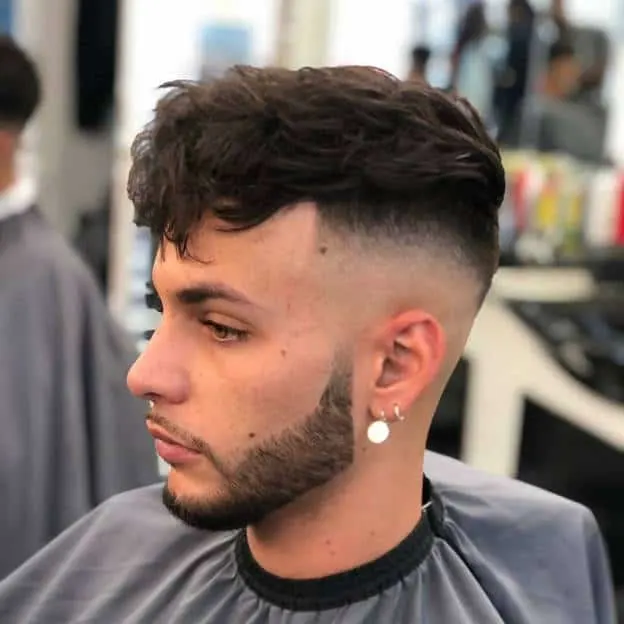 The rugged appeal of the beard and the high fade is completed by the textured fringes. It works to bring out the contrasting hair textures and at the same time, create a stunning and sophisticated look. This is what makes this style hard to resist one along with those soft brown eyes.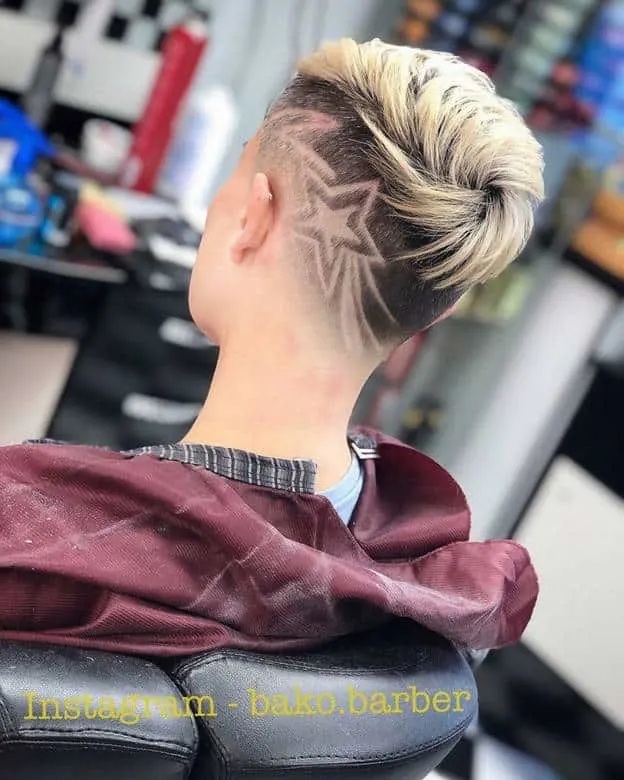 The tapered ends, the golden highlights, and the designer shaved lines all go on to create a distinctly unique statement with this hairstyle. This is a kind of skin fade variation that needs high cut and also calls for high praise.
18. Candy Floss Top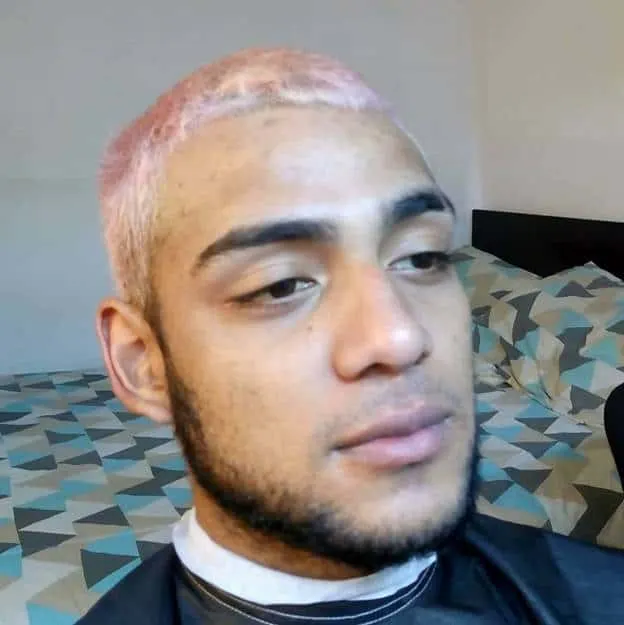 The candy floss pink hair for men is the highlight of this fade style. It clearly brings in an esoteric and exciting variation to a conventional classic and further enhances the play of contrasts in a meaningful way.
This is the kind of styling that is subtle, and yet it delivers in terms of attention and admiration. You can also fashion it in loud and stunning alternatives, and surprisingly, those also win your appreciation.
The trick is often about choosing the most appropriate hairstyle for you and then making sure that it is executed perfectly. In case you can't decide on the specific style, here is a handy guide on some of the most stunning examples of high skin fade cuts.
Whether you opt for the formal sober look or the casual esoteric styles, there is something on offer for everybody.