Often toddler boys look adorable in the long haircut. Though most do not have very long hair initially, for those who have it, this often adds to their charm and appeal.
But the moment you talk about toddlers and long hair, a basic problem comes to light. How can they possibly manage long hair and won't it be uncomfortable for them to manage?
The best recourse is to go for styles where the length of the hair does not interfere with your munchkin's comfort. These styles deftly combine a variety of cuts and styles to highlight the naughty, cute and adorable elements and take care of your child's comfort at the same time.
Long Hairstyles for Toddler Boys
Here we have the cutest adorable haircut ideas for toddler boys with long hair. These are so simple and easy to maintain.
1. Long Hair with Bangs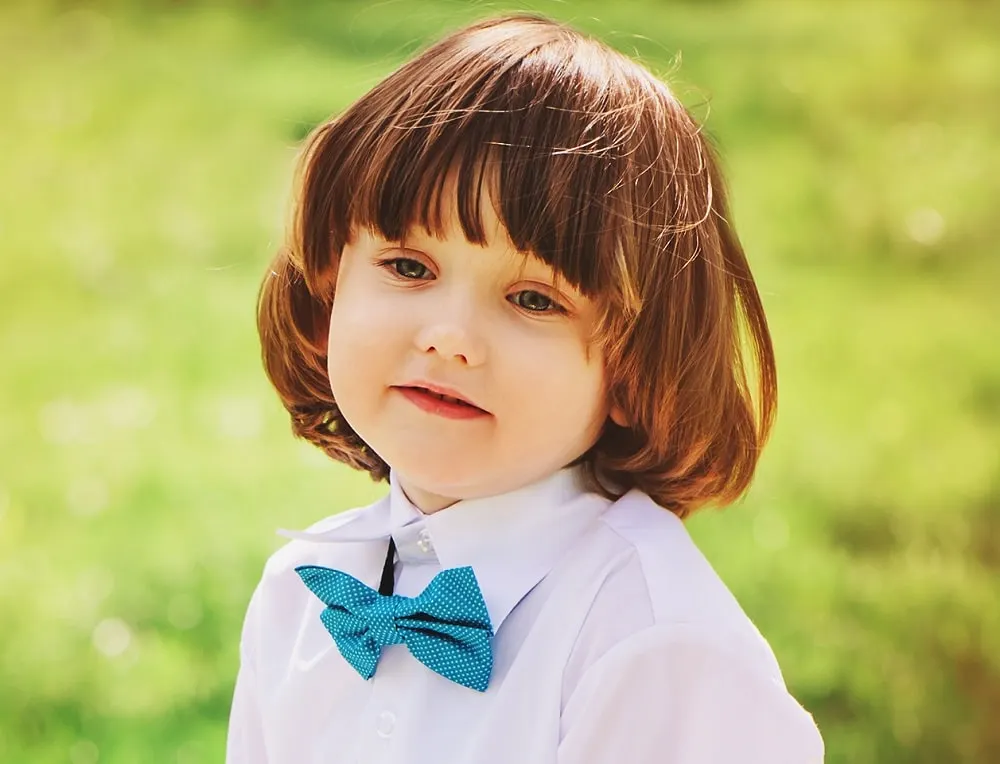 Styling long hair with bangs can be a fun and exciting way to show your baby boy that he can have any style he wants. Moreover, this hairdo is timeless for littler ones. Not only it's super cute, but it is also surprisingly easy to style.
2. Long Blonde Curls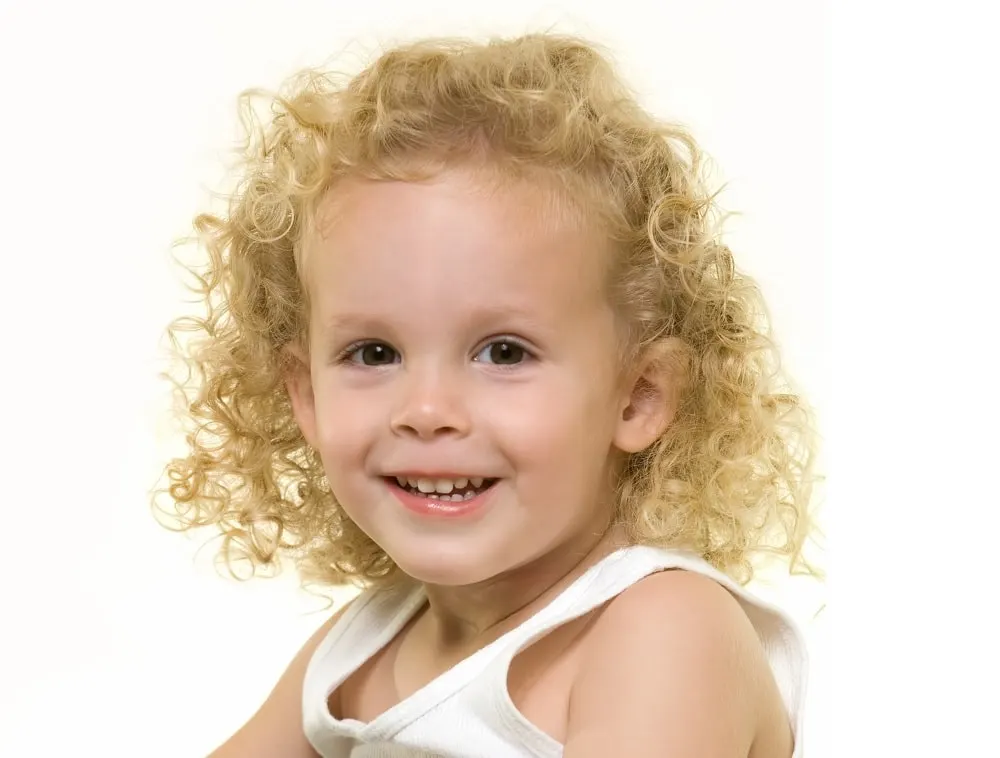 If your son has blonde curly hair, you can grow it longer to get a fun and fashionable hairstyle. And one popular option for curly hair is to let the curls flow freely, without any restraints. This can give your child a wild and carefree look that is perfect for all year round.
3. Baby Boy's Mullet
Long silky mullet is perfect for special occasions or everyday wear, and it is sure to get your little one noticed. Furthermore, it's a great way to show off your toddler boy's straight hair and make them look extra cool. Depending on the length of the hair, the mullet can be worn curly or wavy too.
4. Messy Side Swept Hair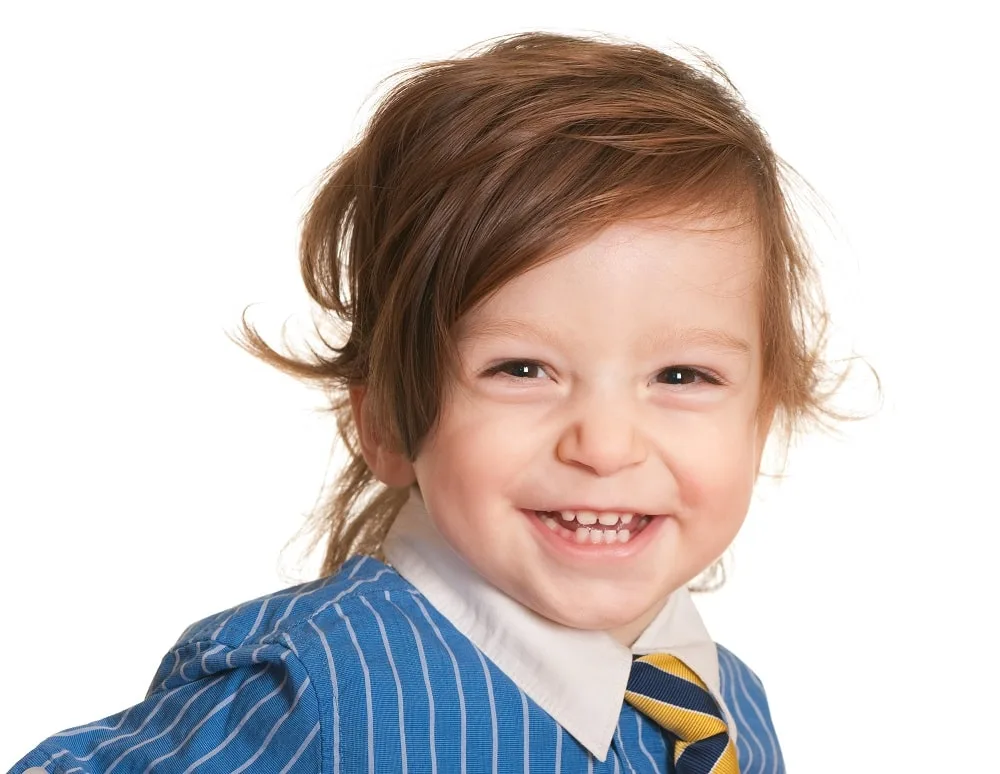 In this messy side-swept hairstyle, the sides are left long and flowing, giving the boy a more carefree and playful look. This style is best suited for kids who have medium to long hair and can easily be styled into a messy look with some water.
5. Half Up Ponytail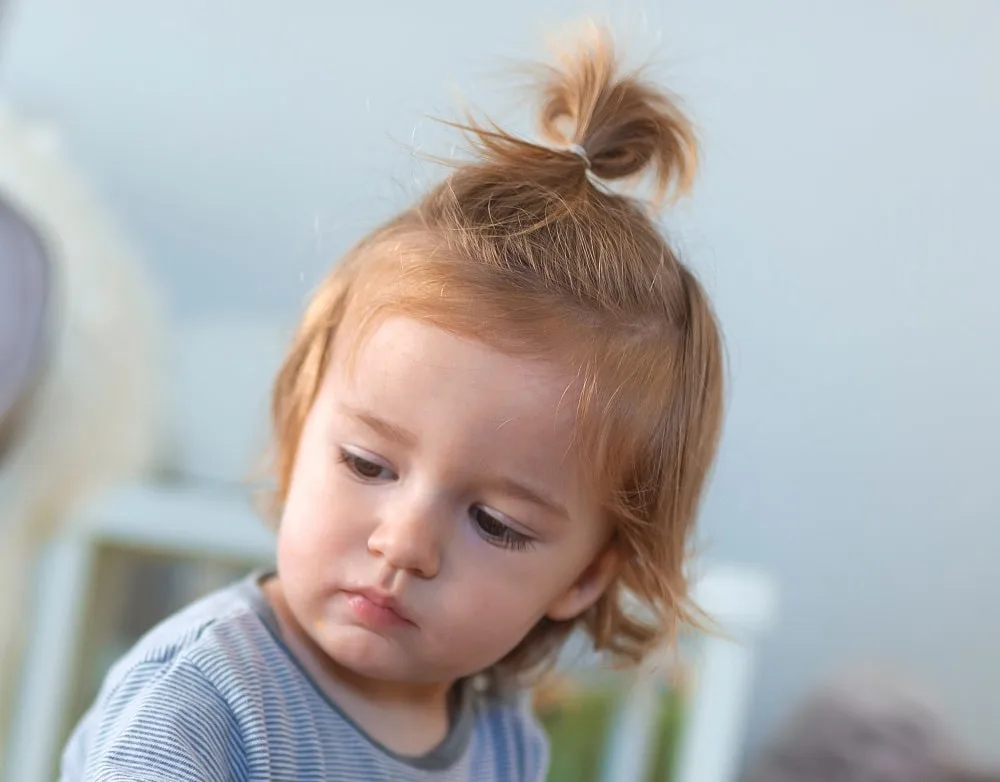 For kids with long hair, a high ponytail can be very attractive. If your toddler has straight or wavy hair, you can style it into a half updo by tying the hair in a high ponytail. There is no doubt that this will create a striking cute style.
6. Spiral Wave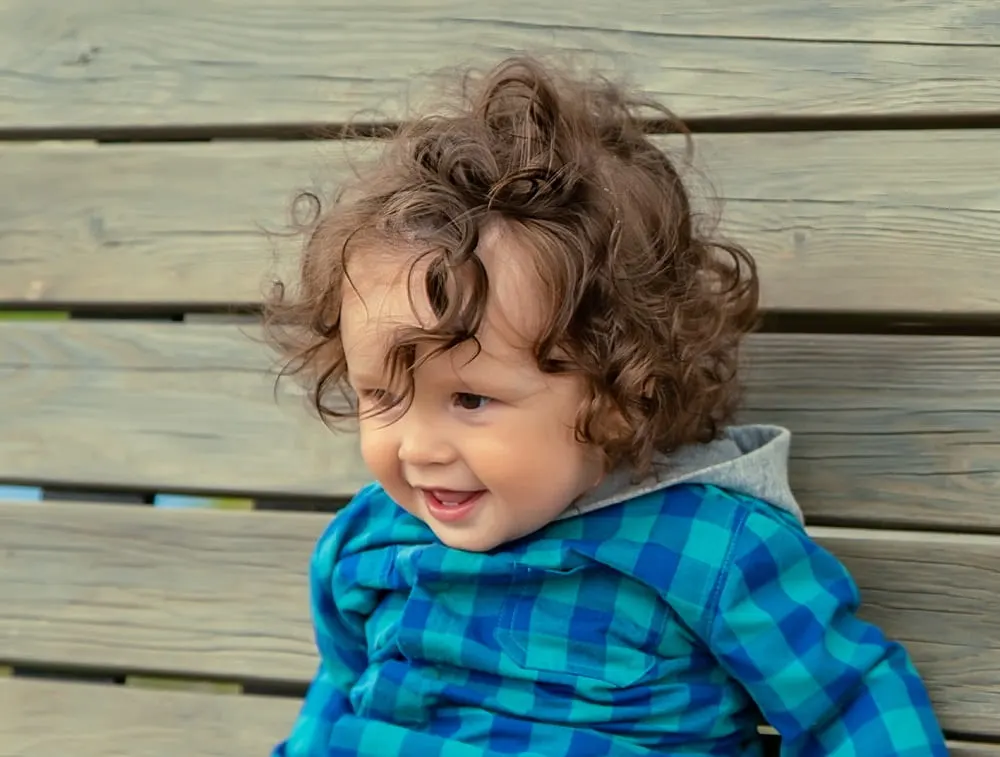 The spiral wave is an adorable hairstyle idea perfect for boys with curly or wavy hair. To create the spiral wave, simply curl your toddler boy's long hair into tight spirals and then let them loose.
7. Little Boy Braids
Nothing is cuter than a little boy with a classic braid hairstyle. Whether your little one is headed to a formal event or just playing around at the park, braided hair is a perfect way to keep their hair out of their face.
8. Long Ginger Hair
This ginger-haired toddler boy is the cutest thing you will see all day. This style is perfect for the youngsters with natural ginger hair or those who want to add a bit of fun and playfulness to their boy's look.
9. Messy Golden Beige Hair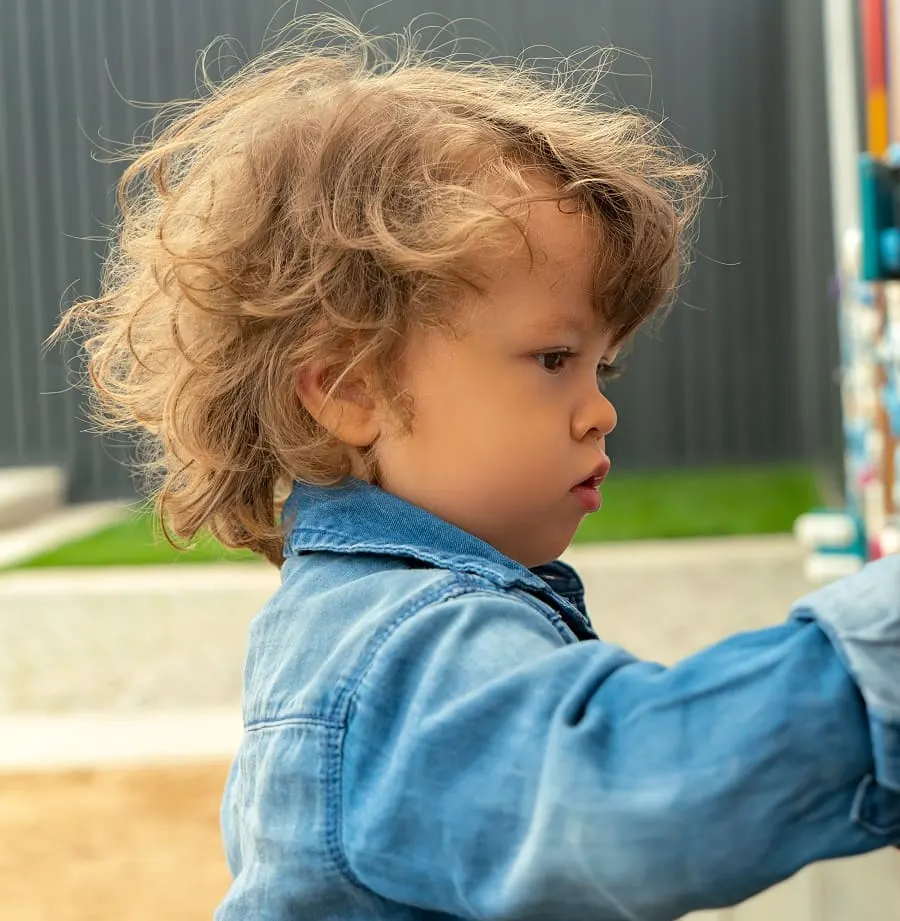 A baby boy with a long golden beige, messy haircut is good enough to melt our hearts. It might be the wild and carefree look or the fact that they always seem to have a big smile on their face. This relaxed hair will get your boy relief from regular combing.
10. Classic Bangs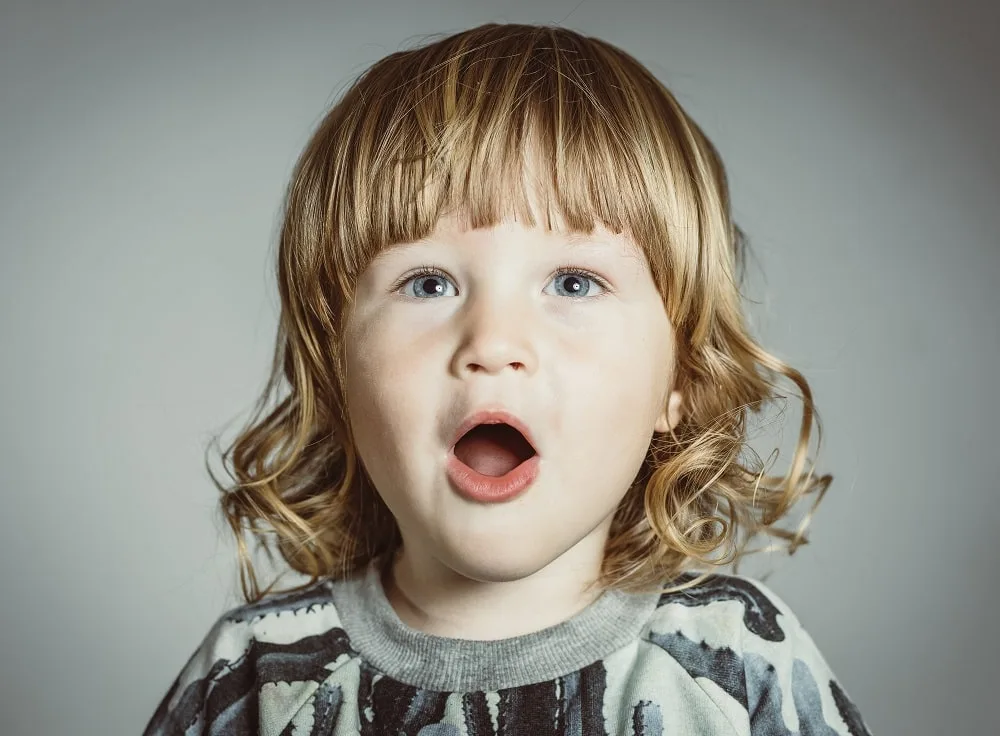 If you are looking for a playful and fun hairstyle for your toddler, consider bangs with shoulder-length hair. Plus, it is a great way to add some extra volume to thin or fine hair. To get this look, simply comb the hair forward and trim the bangs to the desired length.
11. Toddler Boy's Ponytail
If you want your little one to look bold, try a ponytail on his head. Further, you can tie it off in a knot or simply let it hang down. This style is easy to manage and looks great with any outfit.
12. Long Messy Hair
This look is achieved by simply not combing your toddler boy's hair for a few days (or weeks, depending on how long their hair is). The result is a wild, untamed look that is sure to get attention. Just make sure to avoid pulling the hair too tightly, as this can cause damage.
13. Wavy Mop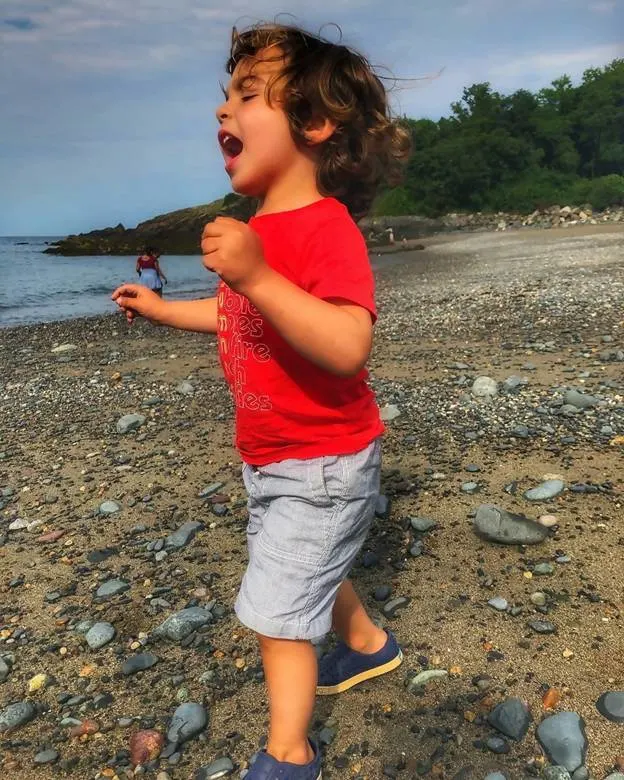 If you think of classy long haircuts for your toddler boy, this one is an absolute classy. It is naughty, lively and absolutely mischievous. This is the kind of styling that is both hassle-free and absolutely charming at the same time.
Your toddler is sure to attract attention walking up to the beach with this wavy mop. It somehow keeps the essence and innocence of their age intact and at the same time enhances the cute quotient.
Adorable Mohawk Haircuts for Little Boys to Try
14. Side Swept Angular Fringes
Well, you will hardly find long haircut that's as adorable as this one. Intelligent styling makes this baby boys haircut a hot favorite. It is versatile, hassle-free and absolutely low maintenance to say the least. It beautifully combines convenience and style for a winning combination.
15. Long Mullet Hair for Toddler Boys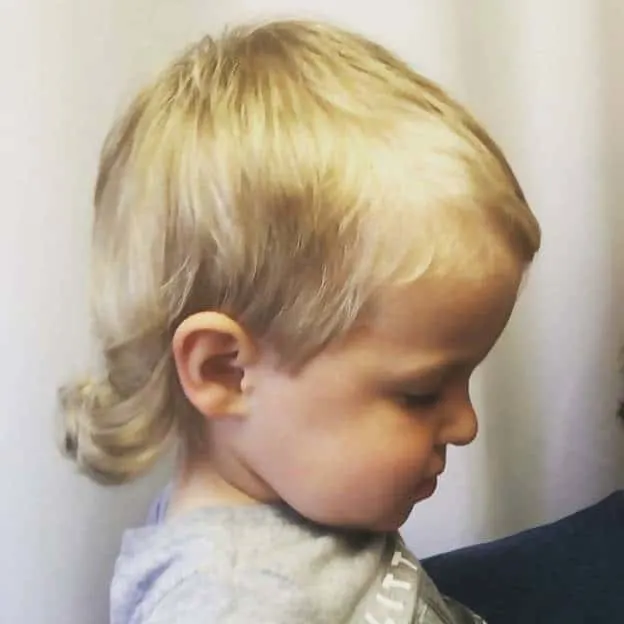 We are sure you have seen the mullet style in many adults but ever imagined how well as a toddler can carry it. If you are looking for a striking, adorable and cute little boy hairstyle, this is one of the most convenient for toddlers with long hair.
There is absolutely no hassle of styling, and the hair can be easily combed back to get the desired effect. You can adjust the length of the hair as per your child's comfort and convenience.
Most times, when you think about toddler boy hairstyle, it often hinges towards short and comfortable. But imagine getting the same impact with this long haircut too. This is because you have really long hair only at the center of the head. The rest of the hair is super short, almost non-existent.
17. Curly Box Top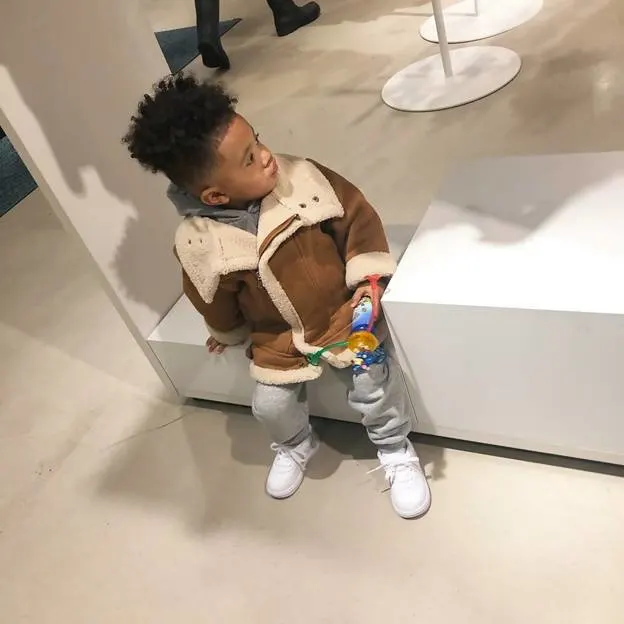 Curly hair looks absolutely adorable on babies and how about dressing it up even better. Well, in this hairstyle, the voluminous long hair is concentrated towards the center of the head. Rest of the places, the hair remains quite sparse. This adds to both the comfort and convenience of your child.
Needless to mention, it also becomes easy to care and easy to style alternative for those who are keen on keeping it simple. This is a type of styling that will give your toddler an effortless edge.
Cute First Haircut Ideas for Baby Boys
When you are looking for the trendiest long hairstyles for baby boys, this one combines style, convenience and glamour in a beautiful marriage. The long hair on top becomes manageable with this styling bringing out a fashionable edge to the overall hairdo.
The tapered sides also ensure that your child is not uncomfortable even if they are playing out in the sun for an extended period of time. This style also minimizes the use of hair styling products.
19. Long Layered Blonde Hair for Toddler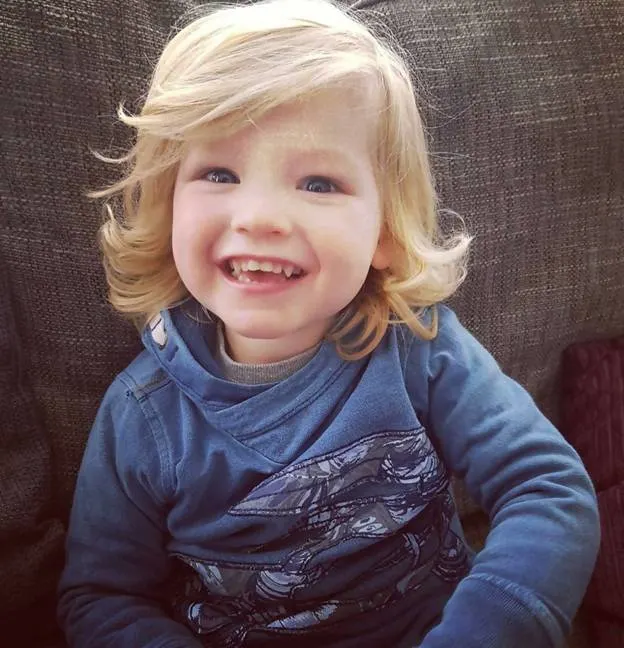 This is another haircut for toddler boys with long hair that is an absolute no brainer. It is sleek, low-maintenance and brings out an absolutely charming element to your little boy's face.
It is the type of style that creates an aura of cool, creative and instinctively appealing persona.
If you are keen on an easy-to-maintain toddler haircut, then this is what you must opt for. It is simple and effortless. All it does is let the natural flow of the long hair do the talking.
Even in terms of styling, it is rather convenient. This style clearly shows how even just a few brush strokes can bring about an absolute difference.
Timeless Short Haircuts for Toddler Boys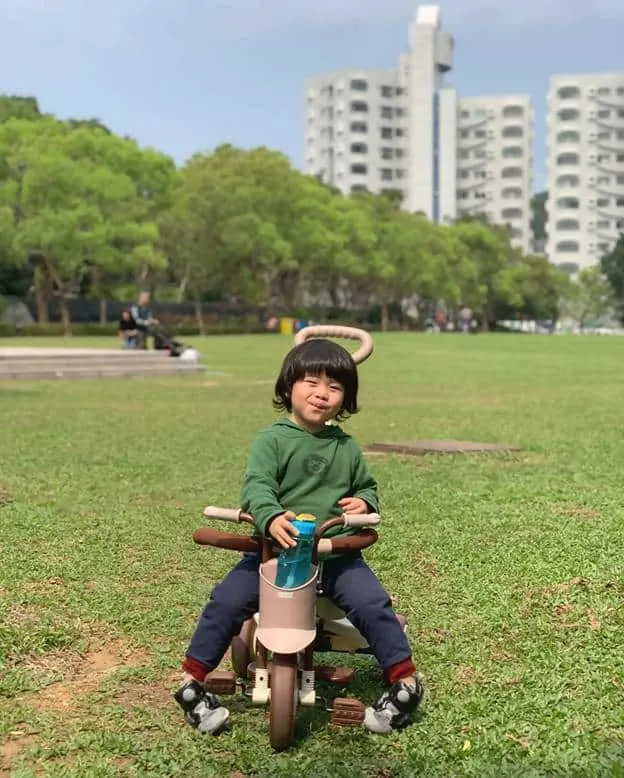 When you are looking for trendy and long hairstyle ideas for toddler boys, it is impossible to miss this version of the bowl cut. It follows the natural flow of the hair and at the same time, gives your baby boy a stylish edge. Maintaining this style is not a tough ask either.
Therefore, a long haircut for toddler boys is all about creating the right balance between style sensibilities and comfort element. In case you need more insight, simply refer to this handy list of some of the best and trendy haircut ideas for your baby boys.