Women like to try different hair colors these days and many of them are stylish and some are really pretty. Lately, there has been a surge in seemingly 'unconventional' hair colors that are being sported all around the globe.
From rainbow hair to unicorn hair, purples, greens and pinks, some of the most awesome dye jobs can be seen on all major social media sites including Tumblr and Pinterest.
We went on the search for some of the best hair colors that you will be able to rock this year and believe me, you will not be disappointed. With that being said, here are 15 of the prettiest hair colors women should try in 2020.
1.
blonde hair color
2.
brown hair color
3.
burgundy hair color
4.
ginger hair color
5.
silver hair color
6. Pastel Pink
Pastels are all the rage this year and what screams "pretty" more than pink! This gorgeous dusty pink hair color is flattering against a multitude of different skin tones, making it just about the perfect color for almost everyone.
7. Baby Blue
Another pretty hair color riding the pastel wave is this beautiful baby blue. This pastel blue hair color pairs really well with black, blonde and grey if you're looking to add some more dimension to the color.
Red, Blue and Purple Ombre Hair Colors
8. Just Peachy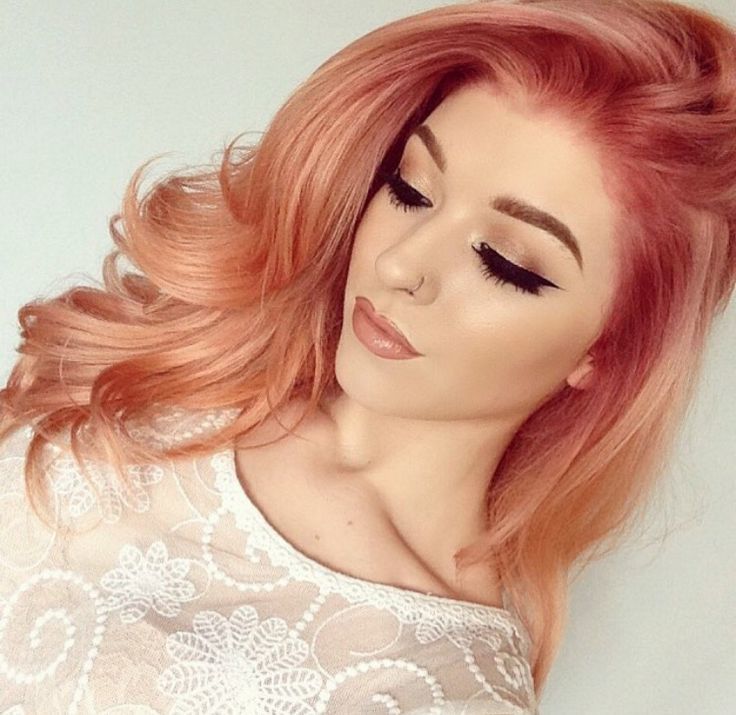 This lovely orange hue is one of our favorites. Featuring darker pink/orange roots this pretty peachy color is the perfect shade to consider this spring.
This vibrant pink color isn't for the faint of heart. Featuring purple and orange hues, this pink is definitely going to turn heads, in a good way. Check out the beautiful honey brown hair color ideas.
10. Great Grey
This dye job is the literal definition of "50 shades of gray" featuring lowlights and highlights that make this color pop and sing. Ash gray hair will literally never go out of style…
The purple phase was a great one and we're still loving it over here! This gorgeous purple hue pops beautifully in conjunction with her gorgeous brown skin.
12. Raging Red
This deep red hue made the prettiest hair color list for a reason and it's clear to see why. This red is perfect for the winter months when you're looking for some color but don't want to do something too bold. Browse light and dark red hair color options.
How does one rock green hair so effortlessly? Just ask this beauty! This green is one of the prettiest hair colors we've seen and was executed wonderfully to remain subtle while still being noticeable.
14. Pretty Polly
We can't stress just how beautiful this reverse ombre is – it literally reminds us of parrot wings and we LOVE IT. The bold red and yellow don't overpower the subtle green that was done on the tips.
Best Hairstyles with Light and Dark Blonde Hair Color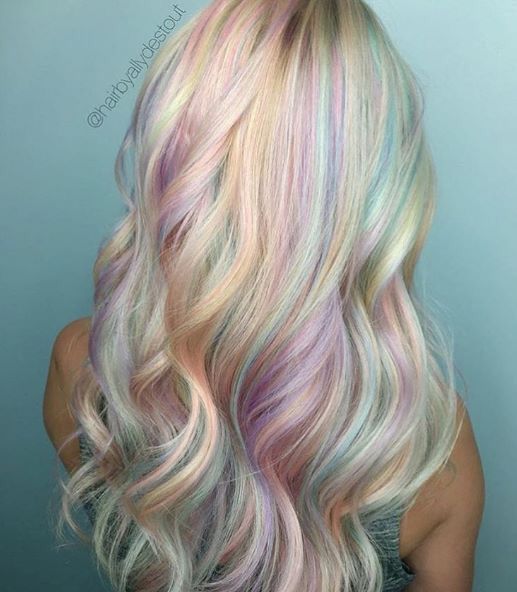 If you can't choose one, why not choose all! Peek-a-boo hair is a thing, and this pastel version is seriously gorgeous.
You can achieve these pretty hair colors by going to the salon and getting it professionally done. The best thing you can do for your hair is to make sure it is dyed and maintained properly so that you don't have excess damage that could possibly be avoided. Which one is the prettiest hair color for you?