#16: Curly Side Ponytail
Girl. Everything about this is a little bit extra, and that's why it's so flawlessly fabulous. Her ponytail is layered, so there are curls everywhere, yet the tail falls so it looks like one giant spiral. It goes without saying that the baby hairs are award-worthy.
#17: Drop-Dead Red
Yes, yes, 100 times, yes! First of all, yes to all of this, just in case that wasn't clear. Second of all, you can choose a weave ponytail in any color you like. Told you—it's a chance to experiment. Third of all, a hair-wrapped, high-crowned ponytail always slays.
One way to protect your edges is to cornrow your natural hair and incorporate it into your weave. This is a glamorous, gorgeous example, from the braids and their pattern to the fall of tousled curls.
Words can barely describe how audaciously amazing this ponytail is. The side-swept bangs add a little edge, the flipped ends of the pony are preppy and pretty and on-point, and the ponytail hiding underneath adds length and fullness.
#20: Cocky Curls
No, listen—well, read. You walk out of the house in a weave ponytail like this one, and you know how cute you look. You just know, and nobody can tell you any different. Who else is living for those baby hairs?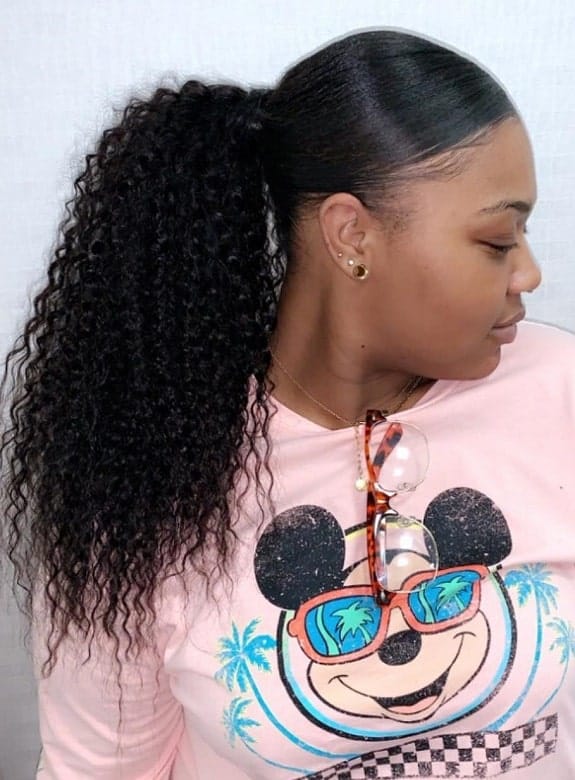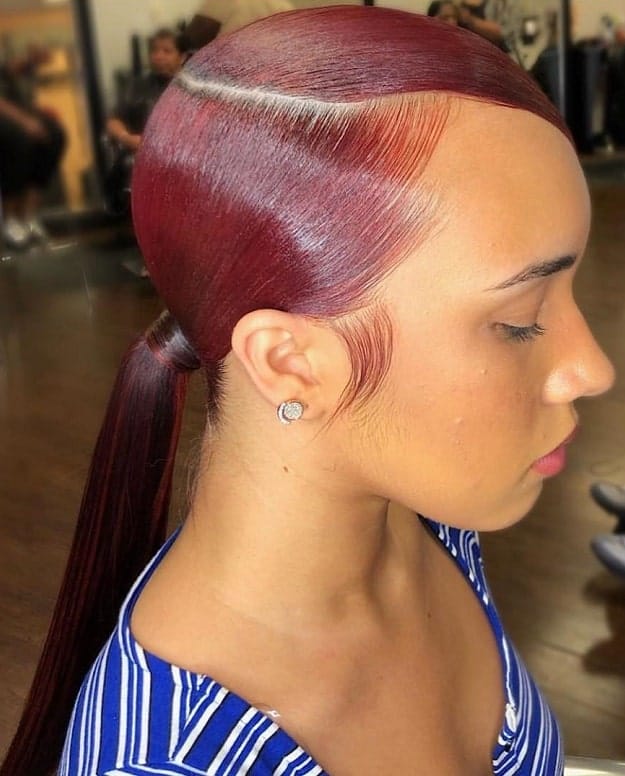 Weave ponytails give you more length, new layers, additional thickness, a fresh style, or a different color. That's versatility times infinity. What's your favorite weave style? What kind of ponytail is your go-to?