Today, more and more women are in search of chic and preppy hairstyles that would suit them whether they are at a formal gathering or an informal one.
Hairstyles can play a key role in how you present yourself. No matter how well-dressed you are, if you don't have the right hairstyle to go with it, it can ruin your overall look.
When we talk about these hairstyles, the focus is on ensuring that your style reflects uniqueness, chicness, and elegance. Whether you have short, medium length or long hair, there is a perfect preppy haircut for each one of you.
Trendy Preppy Hairstyles
If you need some inspiration, then scroll down to have a look at the top preppy hairstyles for women across all age groups. Pick one that matches your vision!
1. Fancy Blowout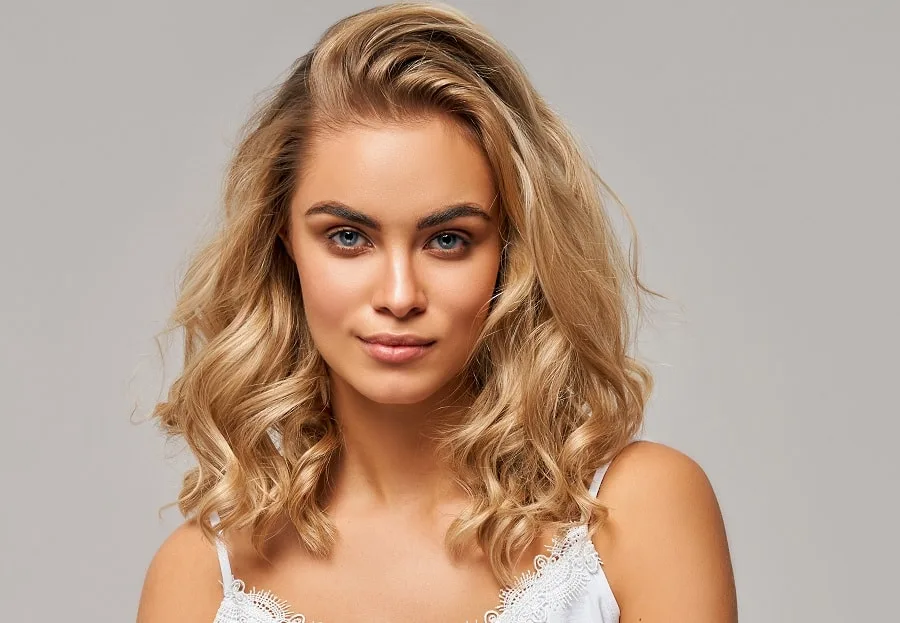 If you want to nail a preppy hairstyle, then a fancy blowout is the way to go. While getting the blowout, make sure to add some body and volume to make your hair look bouncier. The beautiful waves throughout the hair give off a very fun vibe.
2. Stylish Pixie with Fringes
Pixies with bangs are an all-time trending hairstyle and something that every woman should try at least once. This hairstyle with its short length paired with side swept fringes look very chic and stylish. A pixie haircut like this suits women with all hair textures.
3. Messy Hair, Don't Care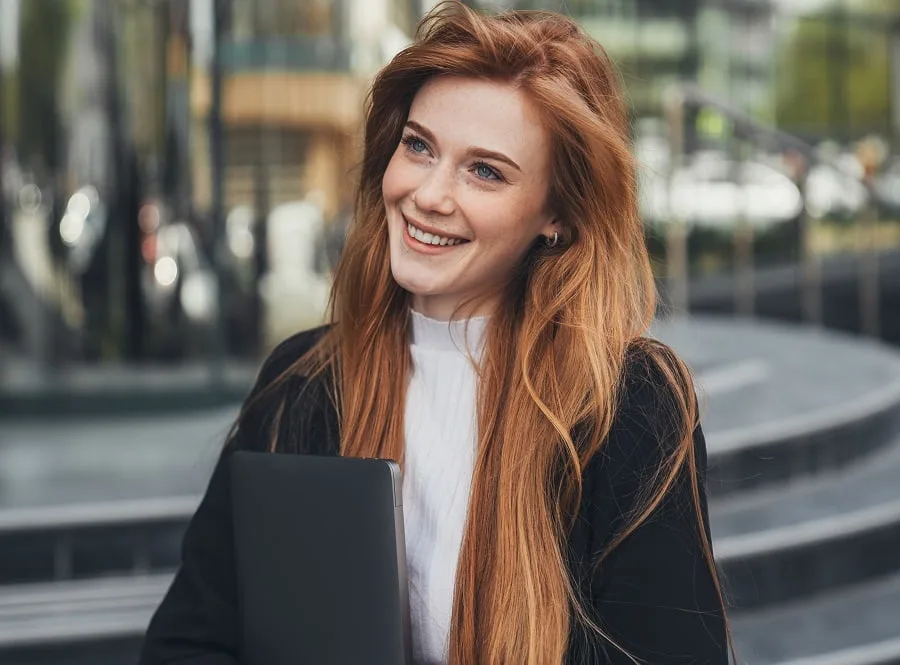 This simple and subtle hairstyle is for women who don't have much time to spend styling their hair daily.
Ideal for women with long hair, just run your finger or brush through your hair and let them fall naturally around your face and shoulders.
4. Layered Stylish Lob
Want to nail your professional look with the perfect hairstyle? This layered stylish lob will get the job done for you. The mid-parted hair with wavy ends oozes grace and charm, and is sure to give you a top-notch professional look.
5. Curl Explosion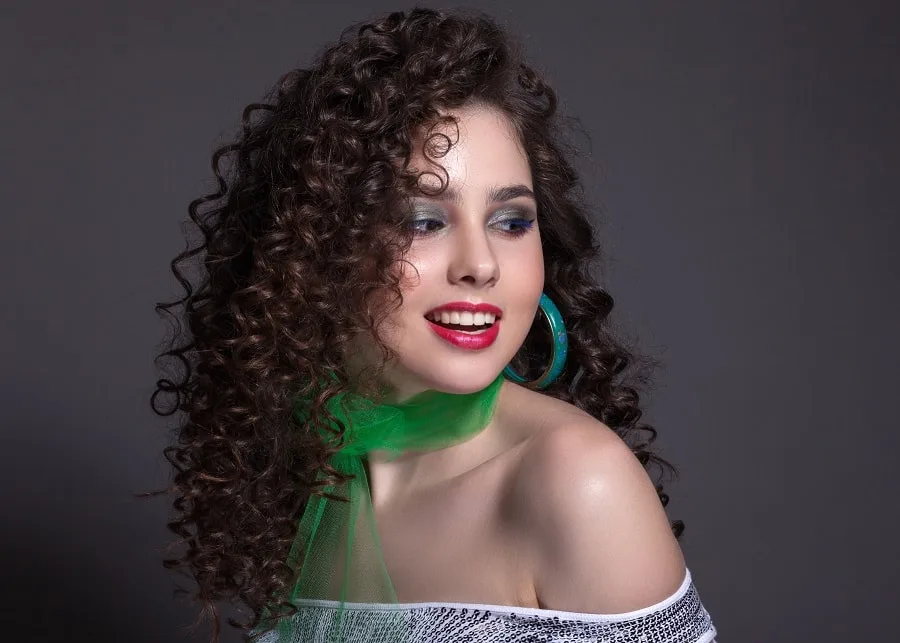 Women with curls look their best with their natural curls framing their faces. Here is a curly hair inspiration for you to try out the next time you are heading to an informal event.
Make sure you use the right styling products to maintain the shine and bounce of your curls.
6. Straight and Sleek Asymmetrical Style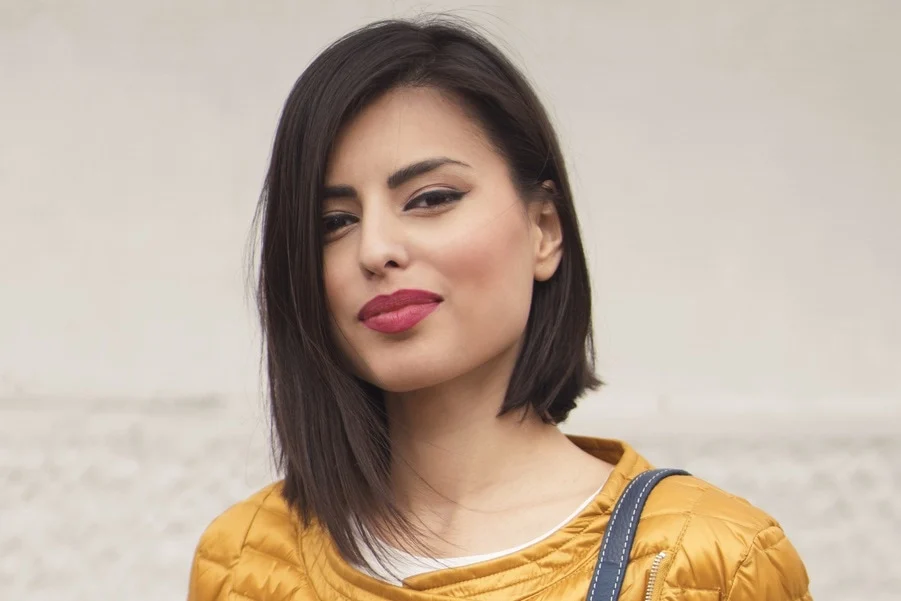 Women in their 20s and 30s can experiment a lot with their hair – whether they want to try some dramatic hairstyles or simple ones such as this straight and sleek asymmetrical haircut. This hairstyle suits women with all face shapes and hair textures.
7. Chic Braided Updo with Hair Accessory
Braided updos can range from simple to complex. This chic braided updo is quite easy to style and would look fantastic on women with medium to thick textured hair. To add a feminine touch, use a classy hair accessory to accentuate the braid.
8. Straight and Casual Lob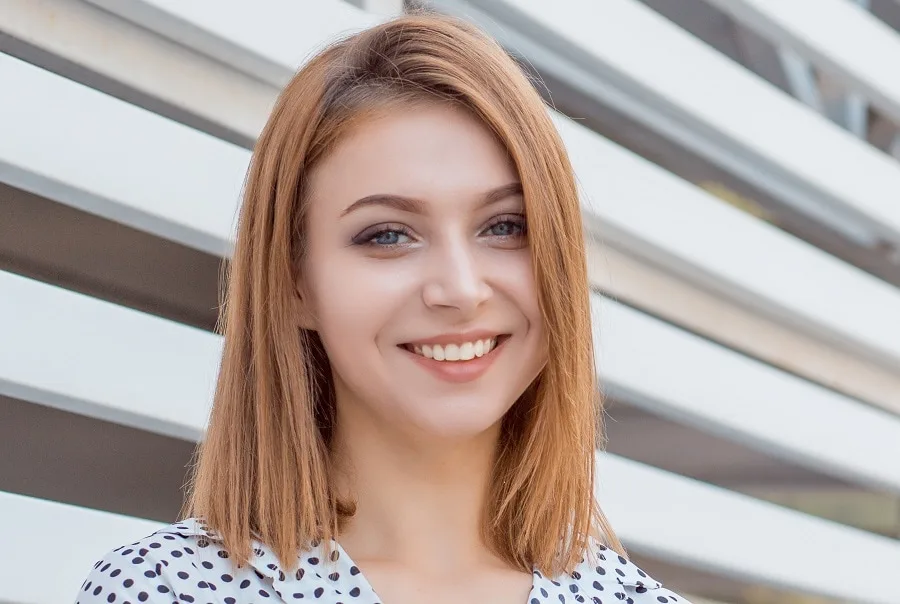 If you are a lover of classic preppy hairstyles, then this straight and casual lob style is right up your alley. In this easy-to-maintain hairstyle, the hair length is uniform all-around. Use a hair straightener to maintain the long, poker straight strands.
9. No-Mess Top Bun
For many women, a preppy hairstyle is all about sleekness and looking put-together. If that's your aim, then try this no-mess top bun hairstyle.
It's a great style to flaunt at your workplace or at any casual gathering, allowing you to keep your facial features in focus.
10. Voluminous Curly Bob
This is a unique hairstyle that combines curly hair as well as straight hair. The crown part with the fringes has been straightened while the remaining hair is left in its natural curly form. If you would like to make the curls pop out even further, color the ends in brown.
11. Side Parted Low Bun
Women with short to medium length hair can try this side-parted low bun hairstyle. The overall look is very classy and elegant. The slightly messy low bun with swept back hair in the front adds to the charm of the hairstyle.
12. Classic Asymmetrical Bob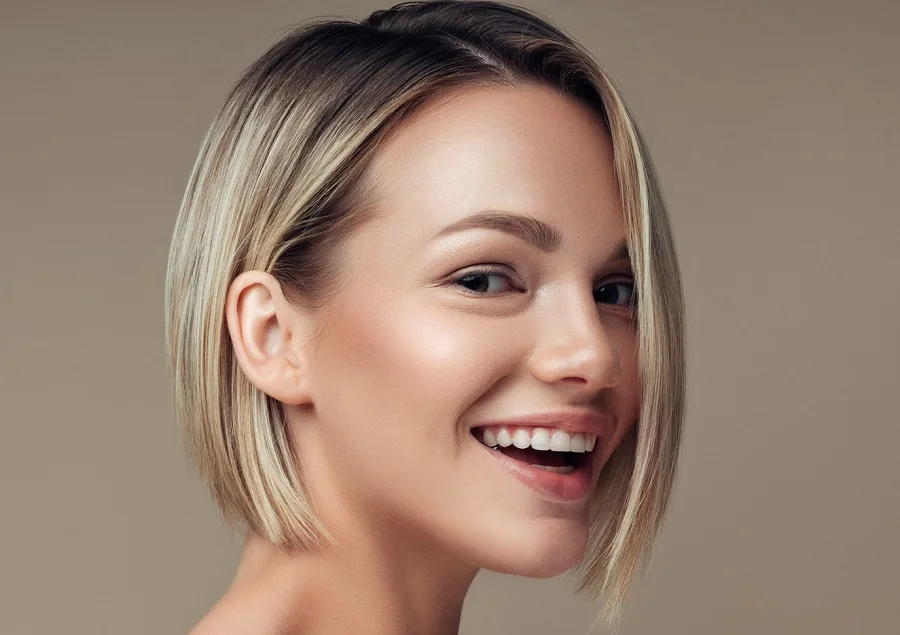 Asymmetrical bobs like these can never go out of fashion! If you are looking for a preppy hairstyle that can completely transform the way you look, then try this classic asymmetrical bob.
Let the initial quarter of your hair, from the roots, stay in their natural color and color the rest of the hair in a lighter shade for a voluminous look.
13. Smooth Coiffed Hair with a Chignon
If dramatic hairstyles are your cup of tea, then this smooth coiffed hair with a chignon has to be on your must-try list!
From the sleekness of the wavy coiffed hair in the front to the classy chignon – this hairstyle has everything to make people go ga-ga over your look.
14. Long Shag
Shags are another great preppy hairstyle that suits women of all ages. It looks amazing irrespective of your hair length and hair texture. You can make your shag more preppy by opting for short curtain bangs.
15. Curly Bob
Women with natural, tight curls like these need to put in some effort to maintain their hair's strength and style.
For easy maintenance, opt for a haircut like this bob so that you can leave your hair open without worrying about how to style it every day.
16. Elegant Fishtail Braid with Wispy Strands
This is an elegant hairstyle that works well in both professional and casual settings. It is a classic fishtail braid that is ideal for women with medium to long hair.
Make sure to leave a few strands of hair loose on either side of the face, to make your overall look dreamy and soft.
17. Brunette Braided Ponytail
This braided ponytail is sure to have all eyes on you! To achieve this style, make 4-5 rows of cornrow braids till the nape and then gather all the hair in a ponytail.
Finish off the look with some loose hair strands from the crown area, on either side of the face.
18. Retro Half-up Half-Down
Retro looks such as this half-up half-down style with a puff are always in vogue. One of the best ways to make the hairstyle look more preppy and trendy is to accessorize using beautiful bandanas.
19. The Rainbow Effect
Multi-colored hairstyles have become immensely popular and this hairstyle shows why women are preferring this style.
Even a simple lob, like the one this model is sporting, has been completely transformed thanks to the rainbow hues.
20. Long Blonde Hair with Accessories
A preppy hairstyle does not always mean going over the top. Sometimes, it is also about keeping it simple and classy. This long blonde hair is perfect to be paired with your professional attires. You can always jazz it up a bit with simple hair accessories.
21. Casual Braided Half-up Half-down
Want a fallback option for any casual gathering? Bookmark this casual braided half-up half-down hairstyle! Just create a casual braid on either side of your head and secure them behind the head with a hair clip.
22. Low Bun for Short Hair
Women with short hair can opt for a low bun hairstyle like this which is easy to style and maintain as well. Go for a sleek look on the top, with the help of a hair mousse, to give off a classy and elegant vibe.
23. Chic Tucked Bob
There are several ways to style a bob – straight, inverted, outward or tucked behind ears like this one.
A simple mid-parted bob, like this one, with the hair tucked behind the ears looks sophisticated and highlights your cheekbones.
This is a great hairstyle to show off your stunning hair accessories too.
24. Double Toned Layers with Bangs
If you have fine hair and don't want to spend too much time styling them, then this preppy haircut is ideal for you. Get a layered cut with long bangs and opt for a hair color in two tones, with the darker shade being focused on the ends.
25. Wavy Bridal Style Ponytail
Finally, we have this spectacular bridal wavy ponytail. This entire style looks quite intricate and would require the services of a professional hairstylist, do not be intimidated. If you have long, wavy hair, then the extra effort involved is worth the final dazzling look.
From lazy, effortless styles to classy, elegant, and romantic styles – there is definitely no dearth of options for preppy hairstyles. Before you commit to any of these hairstyles, make sure that you consider the efforts to achieve the desired look.
Another thing to keep in mind is to ensure that your dressing style and hairstyle complement each other.
We hope this list of the top 25 preppy hairstyles comes handy for you the next time you are ready for your salon visit! Do bookmark a couple of these hairstyles and go with the one that you desire.