White men with braids is undoubtedly a great visual to look at. If you are wondering as to what the on-going hairstyle trend of 2023 for white guys is, it is none other than man braids. These braids are a blessing in hot weather and a style in the cold.
Striking Braided Hairstyles for White Men
The one trend that is not going out of style is, braids for white men. Braids add a unique aspect to your hairstyles game while being low maintenance. Weaving braids is a skill that does not come easily, and once it does, there is no stopping you from knitting your beautiful hair into braids all the time.
When you are out on the streets flaunting your braids, everyone is going to fall head over heels in love with them. Scroll down to find seven majestic looks of white men with braids that are so hot.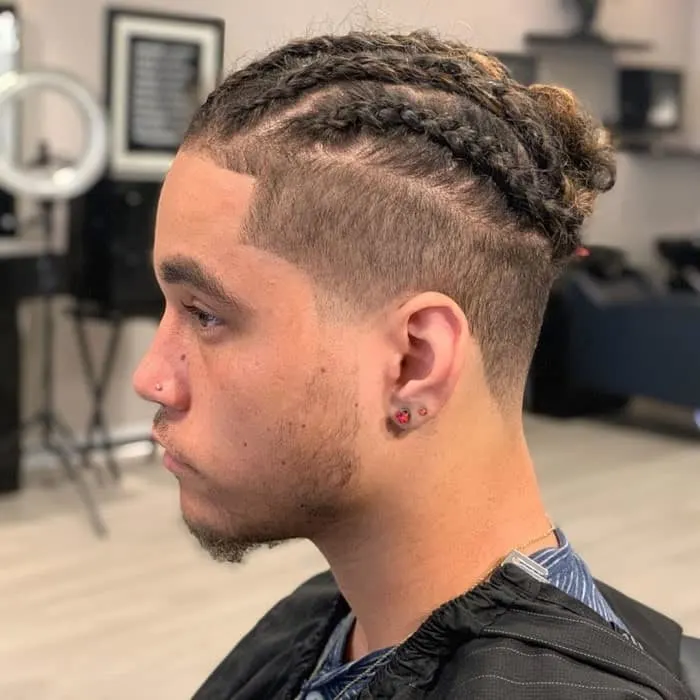 Cornrows were originated in Africa and the Caribbean and now have spread everywhere. To get this braids style on white men's hair, weave the hair into multiple cornrows going from the frontline to the back of the head.
Tie the edges of the cornrows into a messy man bun and complete the look. For an exotic new look, you have got to try this hairstyle at least once.
2. Multiple Three Strands Braid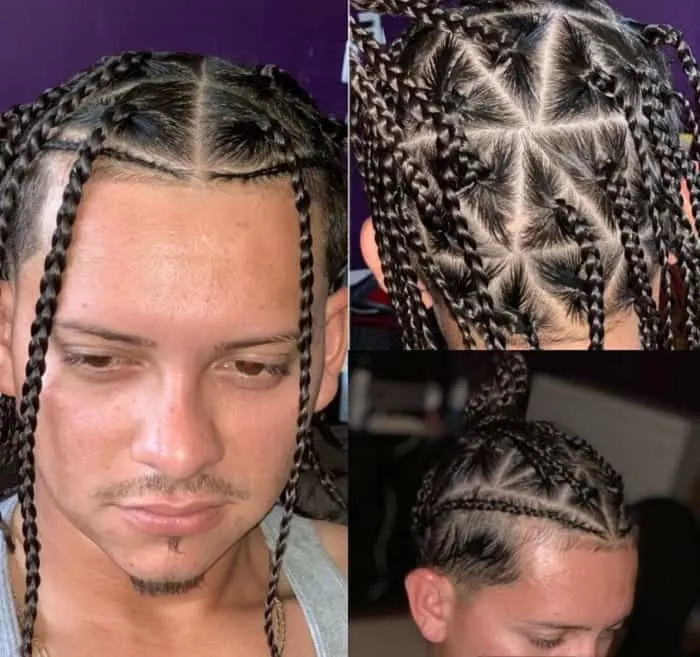 A braid is cool, but multiple braids are even cooler. For this braided hairstyle for white guys, all you got to do is divide your hair into various triangular sections and then knit each section into the three-strands classic braid until all the sections have been braided.
This hairstyle is excellent for those who have thin hair. Multiple braids give your hair an impression of a voluminous appearance and thus, boosts your confidence. You can also tie all the braids into a topknot if you want.
For a traditional and exceptional white men with braids look, knit your thick hair into numerous braids, keep braiding them until you have woven all of your hair.
Once you are done with the braids, then secure the braids in the form of a bulky bun with the lower hair hanging out of the bun. Add a little color by dying one or two front hair braids a blonde shade. You are all set to rock.
Exotic Box Braids Hairstyles for Men
If you want this white men's braided man bun with undercut hairstyle, then having long hair is definitely a blessing. Knit your top hair into a French braid and when you reach the tip of the head, around your hair up into a messy top knot.
You can also add a high fade to the sides and back hair if you like. This will enhance your blonde guy look while making you look super trendy.
For multiple styles incorporated into one, this white guy with long braids look is worth a try. Tie your half-up hair into a bun and leave the other half down. Take a section of hair from the sides and divide it into further two sections.
Braid both the sections into parallel French braids which connect with the bun at the end. This is a really cool hair trend which is guaranteed to make the heads turn.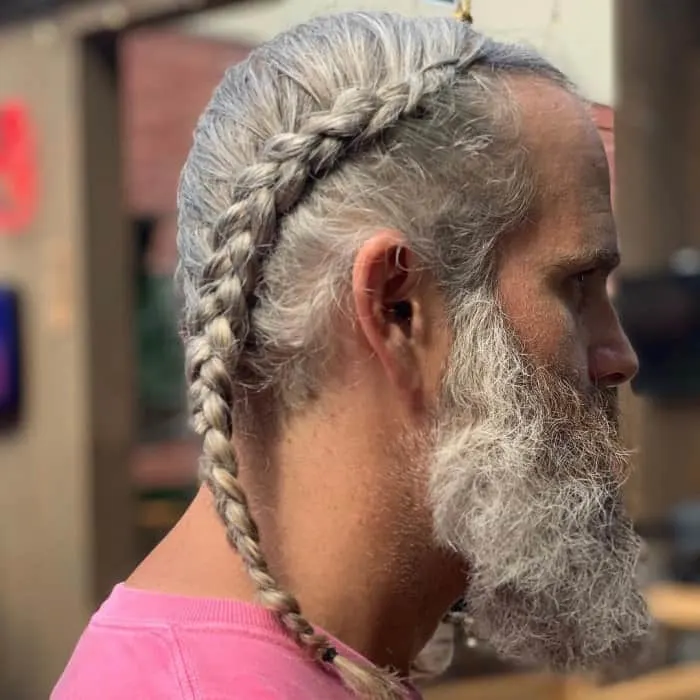 Inside out French braid, also known as reverse French braid, is a classic braids style which has existed from the beginning of the time.
To achieve this braids, divide your hair into a mid-part and weave each side into an inside out or reverse French braid. This hairstyle looks blissfully majestic with a grey beard and is known to compliment every face cut.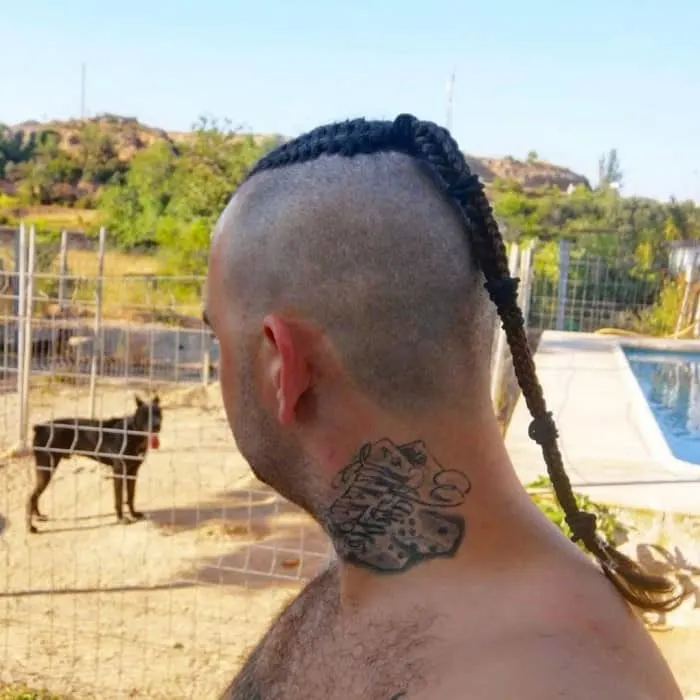 For a warrior-like appearance, this Viking braids is ideal. To achieve this braids hairstyle with fade, shave almost all of your side and back hair entirely to the skin.
Leave the top hair in the form of a narrow slit and braid it into multiple thin braids. Secure those thin braids tightly together with the help of rubber bands at regular intervals. This white men braids style truly brings out the warrior in you.