When we see a beautiful hair color on a celebrity, we find ourselves cringing with envy. This shouldn't be the case with Ariana Grande hair colors. She offers her fans and women all over the world an easy way to flaunt their locks. Granted, she has beautiful long hair that not too many of us own. However, the colors she uses can be applied to any locks of any length. While she wears beautiful colors, she is not afraid to change them. Just like any celebrity, Ariana follows her image closely and hires only the best stylists to deal with her hair.
Ariana Grande Hair Color Tutorial
Ariana Grande's locks always look perfect. You don't see stray hairs sticking out of place or don't notice any frizzy locks. She has amazing long hair that many girls all over the world envy. So how can you copy her style? Here are a few tips
1. Choose the Style
Ariana sports many different hairstyles, so it's up to you to choose the best one. Her most famous ponytail style is the easiest to achieve. Wearing hair straight down is great too but it requires more maintenance.
2. Get Hair Extensions
Yes, the word is out. Ariana Grande wears hair extensions. Obviously, such voluminous and long hair is very rare and Ariana is not the lucky one of the few. That's why you can breath easily and go on to the hair extensions shop.
3. Choose The Color
Below you'll find 5 most common hair colors that Ariana Grande uses throughout her career. If you are not planning to do as much hair maintenance as Ariana does, consider picking the ones that are as close to your natural shade as possible. Thankfully, Grande offers you plenty of options to choose from.
4. Get it Done
While attaching hair extensions and dyeing your locks is possible at home, it would be smarter to seek professional assistance. If you have plenty of time and dye to work with, you can start a home session. But if you are preparing for a special occasion, ask a hairdresser for some help, especially if you are opting for an ombre.
5. Maintain
Maintaining Ariana Grande's hair shades is a tough job. If you want to keep the color rich, you'd need to spend some time and money on the maintenance. Buy only special hair cosmetics and try to wash your locks as rarely as possible.
New Ways to Copy Ariana Grande Hair Colors
Ariana Grande hair colors vary greatly. She is not one of those girls who wear the same hairstyle and color for years. Grande knows how important it is to change the appearance and she is not afraid to do it. Since she made a stellar career, she doesn't have too much time to deal with her style. That's why she hires professional hairdressers to do it. Since most of us don't have an opportunity to follow suit, we can become copycats. Take a look at 5 hair colors sported by Ariana Grande and choose one for yourself.
1. Light Natural Blonde
This hair color is one of the hardest to achieve and the easiest to maintain. If you have dark locks, you need to get ready for some bleaching. As a result, you'll get amazing blonde hair that can give you a celebrity appearance.
2. Raven black
Girls with dark hair should thank Ariana Grande for this color. It's easy to achieve and requires little maintenance. If you have natural curls, the hairstyle will look even more stunning. Consider scheduling regular salon visits to keep the color deep.
3. Golden Brown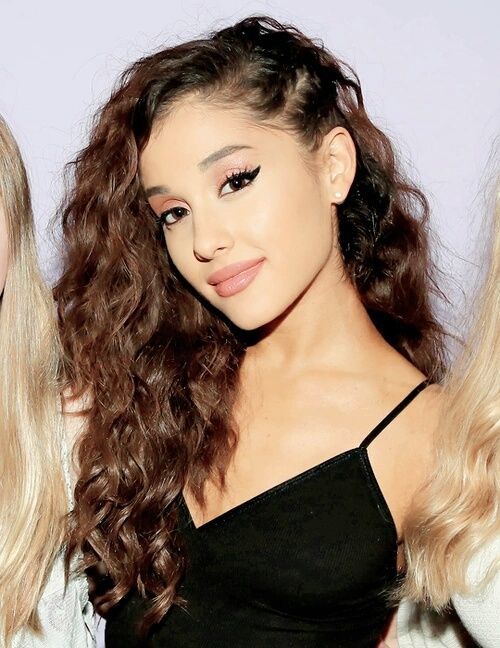 Golden brown is the most natural Ariana Grande's hair color that you can copy. Some girls can achieve this hair hue just by toning the locks. Others will need some dye. Ask your hairdresser for the fastest approach.
4. Ombre
Ombre is Ariana Grande's most famous hair color. It looks amazing when she has her stunning ponytail done. Copy this look and enjoy the ombre for months without too many touchups. Use hair extensions to create the ponytail.
5. Cherry Red
Cherry red is a wonderful choice of hair color Ariana Grande's fans can enjoy any season. The rich red hues are great for winter but look stunning and elegant in the summer. You can even allow the dark roots to show.
We hope you now have a good idea about which Ariana Grande hair color to choose for your next style change. We recommend you try them all just like Ariana did. You'll surely look stunning with each option.