Celebrities with blonde hair will be iconic and in style now and forever. It's the classic hair color that others naturally have while others have to color their hair to get it. In addition, your hair can be short, medium-length or even longer. Your favorite actress, Instagrammer or even athlete has or worn blonde hair.
They rocked their hair to movie shoots, red carpet events, photoshoots, and other events. The blonde hair has made them rock the ice queen look, hot bobs, and even cool platinum. If you want to go blonde, check out the guide below of celebrities rocking their blonde hair.
Famous Female Celebrities with Blonde Hair
Here are 20 famous celebrities with blonde hairstyles.
Actresses with Blonde Hair
Here we have listed 10 of the most popular blonde celebrities for you get inspired.
1. Kristen Stewart
Do you remember the love that the Twilight series received with the beautiful lead actress? I bet you do but you don't remember her having blonde hair now, do you? Kristen Stewart is one of the prominent natural blonde celebrities who wore dark locs during her screen time. Her strawberry blonde hair is beautiful, voluminous and long.
2. Jennifer Lawrence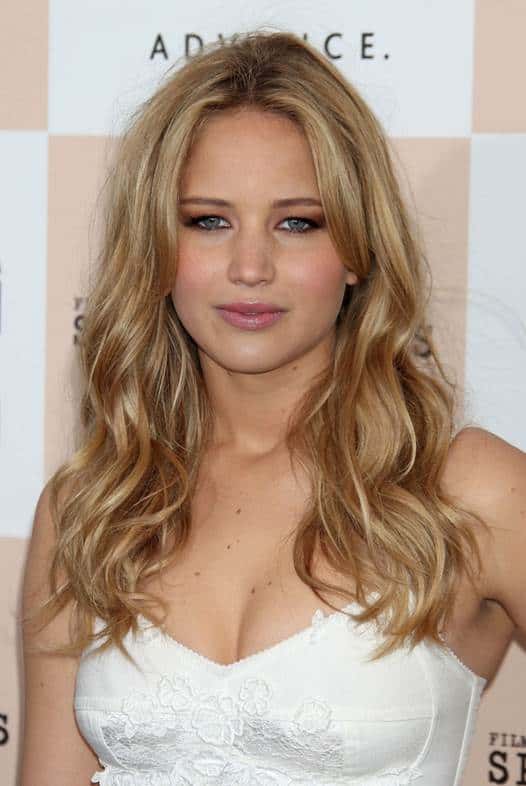 Another blonde celebrity that we know and love because of her amazing role in the hunger games trilogy and also for her icon Katniss braids style. But did you know she is a natural blonde? Like Emma, she does rock many different color hairstyles especially for the different roles she has to play in her movies. We love her blonde hair every time she decides to wear it.
3. Marilyn Monroe
Marilyn Monroe is one of the most popular American actresses. She was originally born with blonde hair. She would star in her movies with her blonde short curly hair. She always looked amazing especially because the style was gorgeous with her short blonde hair. She was never asked to change her hair color for any shoot or role that she would do.
4. Reese Witherspoon
Reese Witherspoon is another beautiful celebrity with natural blonde hair. She wears her blonde hair in most of the movies that we have seen here. Her hair looks beautiful short, medium-length or long hair.
5. Sofia Vergara
If you go back to Sofia's childhood photos she's beautiful long blonde hair. She's a celeb with natural blonde hair but prefers dark brown or brunette hair, especially in her TV appearances. Occasionally she will rock her beautiful blonde tresses. In this photo, she was at the 2014 Emmy Awards where she rocked bra strap length blonde wavy hair.
6. Angelina Jolie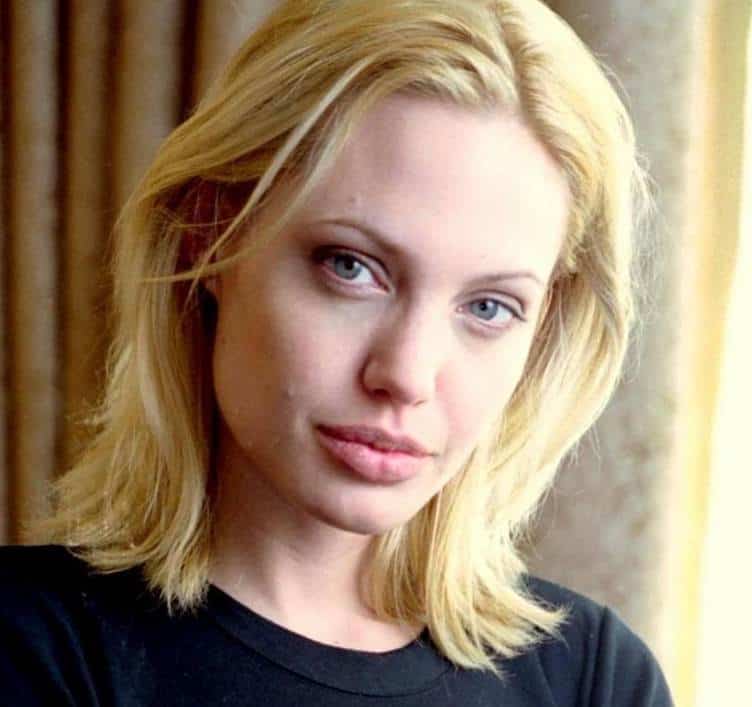 One of the most famous blonde celebrities. With the various roles that Angelina has played in many movie roles, it comes with different hair colors. However, we love her in blonde hair. It adds to her beauty as well as making her look youthful. This picture is a young Angelina Jolie who had just got her break in the movie industry.
What color has Emma Stone not rocked and looked beautiful in? She's worn black, brown, brunette and even red! No, she's currently sporting blonde hair and we are all here for it. She is a natural blonde celeb, so we're thinking that's why she always switching up colors to try new long. For now, she's going back to the old her.
8. Mandy Moore
You would remember Mandy Moore's blonde hairs from her pop star days. However, she rose to immediate fame in her stellar performance in the romantic film. However, we will never forget her blonde hair she would rock in her singing days. Her blonde hair made her look youthful and fun.
9. Ellen Pompeo
We know Ellen Pompeo from the long-standing soap opera, Grey's Anatomy. Which from the start she has had blonde hair throughout all seasons. And, we love her in it. She is an amazing actress with beautiful blonde hair.
A beautiful and inspiring celebrity with blonde hair. Blake Lively golden blonde hair wowed us all when she starred in gossip girl. She makes it look effortless and so regal. We stand by the blonde hair blake lively forever.
Celebrity Female Singers with Blonde Hair
We have shortlisted 5 female singers who rocked blonder hair like no one did.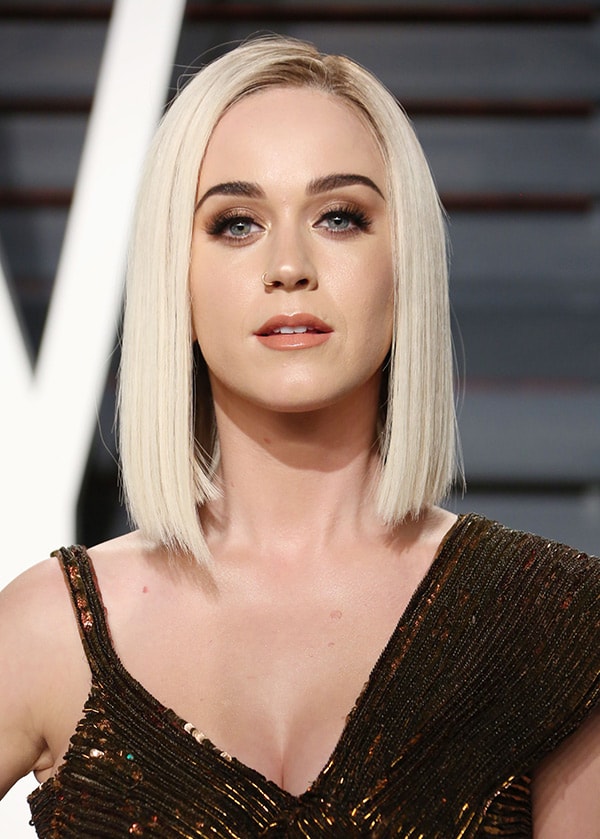 Being a natural blonde this celebrity made her debut in her dark brown hair however we are all here for her blonde hair. She usually wears it curly or straight which looks great both ways. Do you think she has a preference? We don't. But we're all here for blonde hair selfies.
12. Kelly Osbourne
Kelly Osbourne looks regal with her blonde hair. She usually sports it really short and rocking different styles. She's done a pixie cut, mohawk, bob, and so many other looks. Blonde hair naturally fits Kelly since it's her natural hair color. She is one of the leading singers not to mention blonde celebrities.
13. Carrie Underwood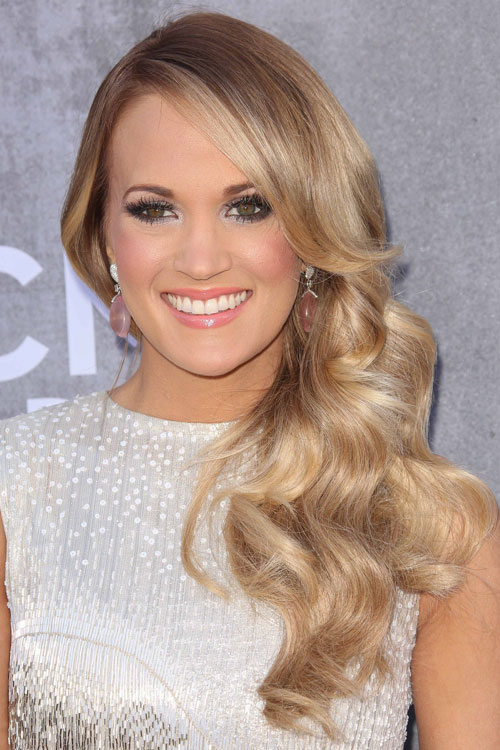 Carrie burst on to the country music screen with her beautiful blonde hair. She has switched up her blonde hair by adding dark highlights throughout it and even going lighter. All in all, we have loved her beautiful blonde tresses that she looks beautiful in.
Rihanna's layered blonde hair is usually in the form of wigs, weaves, and even braids. However, we're all hair for it. Rihanna the iconic blonde celebrity looks beautiful in any hair color, style as well as hair length. We would love for her to return to blonde hair.
This blonde celeb has been rocking blonde hair like forever. From Destiny Child's day, Beyonce has been rocking blonde hair braids as the lead vocalist. Rarely is she wearing other hair colors, blonde is hair favorite. If you've ever wondered why Beyonce's hair color is light brown as opposed to dark brown. We love her blonde hair in braids, buns, weaves and even wigs.
Renowned Blonde Celebrities on Social Networking Sites
These are the top 5 blonde celebrities who are breaking the internet with their blogs or tutorials.
16. Emily Henderson
Emily is an interior designer turned blogger. She shares her knowledge about creating the space that you desire and love through her online community. Also, she has 6,75,000 followers on Instagram who check in with her daily to see what she's up to.
17. Justine Ezarik
One of the famous SNS celebrities with blonde hair. She is popularly known as iJustine on youtube with nearly 4.5 million subscribers. She shares her knowledge of everything about gaming, cooking and even technology. She is a beautiful sandy blonde girl who does it all. She also boasts 1.4 million followers on the gram.
18. Lele Pons
Lelepons is among the top female influence in the world. She has more than 7 million subscribers on youtube and 21.5 million followers on the gram. She makes funny videos on youtube for her loyal fan base. In all of her videos, she is rocking her beautiful blonde tresses.
19. Nikki Tutorials
Nikki tutorials made her debut on youtube with her bomb makeup tutorials. However, since Instagram, she's gain a greater following. She shows her fan how to create these beautiful makeup looks while on a budget. Also, her champagne blonde hair with slight waves is her signature look for every tutorial or Instagram pictures.
20. Whitney Simmons
We will end our list of celebrities with blonde hair with Whitney. She kills in the gym on daily basis and shares her workouts and progress with us on youtube. Not only is she a beast during the gym but she also eats lean clean and aspires us to do the same. In every video, post or picture Whitney is seen rocking her beautiful blonde hair whether out or in a ponytail.
Who's your favorite blonde celebs and whose style are you gonna try?