Natural black wavy hair is one of the most lovely and attractive hair types that we come across, isn't it? This means that the black wavy hair has many hairstyles that you can rock with your natural hair without having to heat damage them or putting expensive hair products on them.
There are many wavy hairstyles for black hair that you can try this season to impress everyone with your style sense, so let's see all that is there to know about them.
How to Style Black Wavy Hair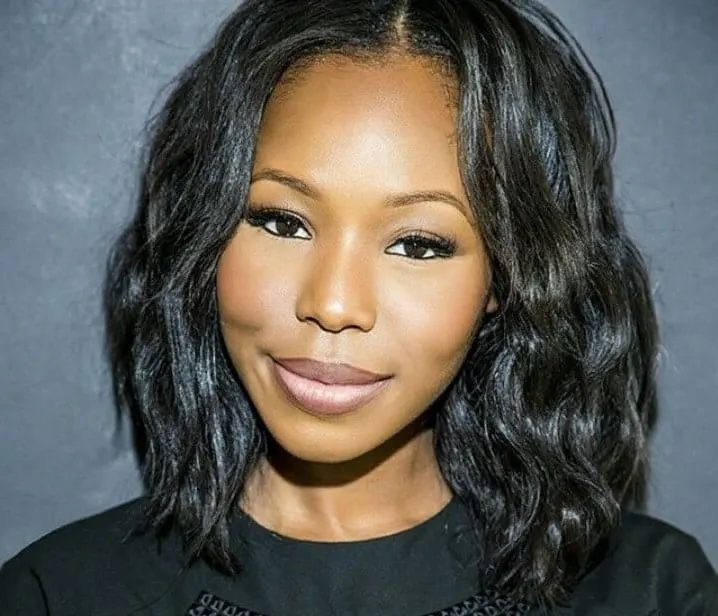 Wavy black hair is a cool way of styling your natural black hair, so you should go for it more often. Here is how you can style it in the best possible manner.
Whenever you comb your black wavy hair, begin from the bottom and gradually go upwards. This will remove all the tangles gently making sure that there is minimum pull at the hair.
Trim the edges of your hair regularly to avoid any split ends.
Use product cocktailing (mixing together two or more of your favorite hair care products) to get better nourishment for your hair.
Always use a wide-toothed comb to untangle your hair as it puts a lesser strain on the roots of the hair. Brushes or thin toothed combs pull at your hair and make it weak.
Use a conditioning treatment for the ends of your wavy black hair to make sure that it is soft and silky.
Pull your hair in a nice pineapple updo before going to bed at night to give it more natural curls.
Refresh your curly hair with a curling rod to make sure that it looks perfect all the time.
How to Make Black Straight Hair Wavy Naturally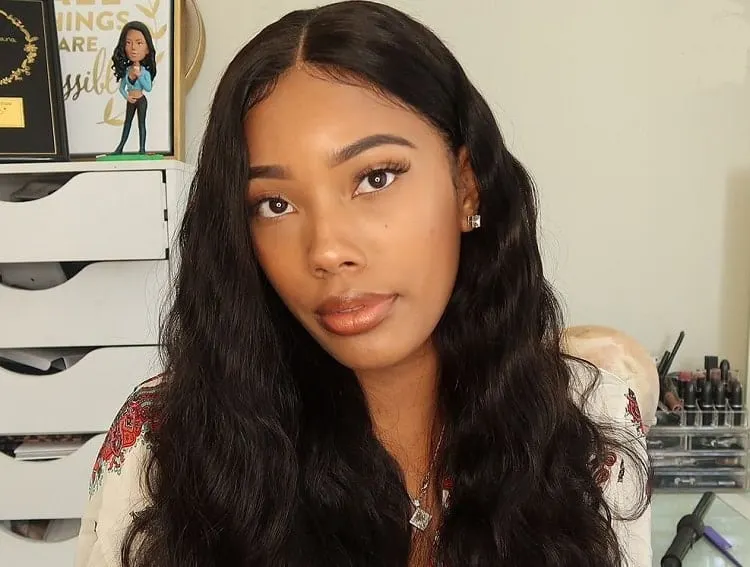 Black wavy hairstyles are great as they uplift your whole persona in a way which nothing else even compares with. However, curling hair with heating rods can damage them seriously leading to brittleness and split ends. So, there has to be a heat-free way of naturally curling the straight black hair. Here is how you can do just that. You need to have flexible rods for it which curl your hair without any heat or additional hair products. Just coil your hair in the flexible rods and leave them overnight. On waking up, take the flexible rods out and you will be good to go.
Watch The Following Tutorial to Learn How to Get Wavy Hair Naturally
Amazing Wavy Hairstyles for Black Women
We have shortlisted 10 stunning black wavy hairstyles that'll inspire not only black women but also white women to try. Have a look to explore.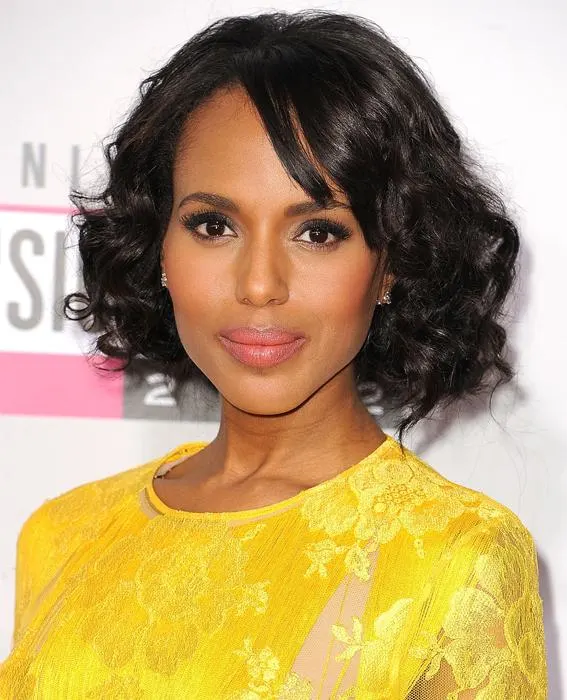 These trendy short waves are fun, cute and stylish all at the same time which makes them so much more irresistible. This side parted bob on black wavy hair is short and shiny with just the right amount of waves.
2. Long Waterfall Curls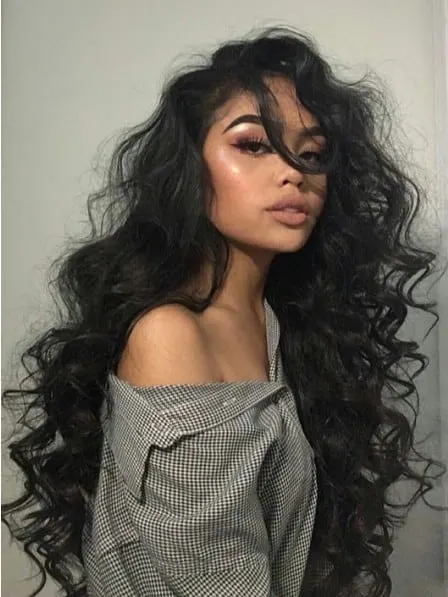 This is a nice and simple wavy hairstyle for black women who have long gentle curls and want to flaunt them. This hairstyle looks prettier with a side part than a central part.
This is a sexy and attractive wavy black hairstyle which makes heads turn in your direction wherever you go.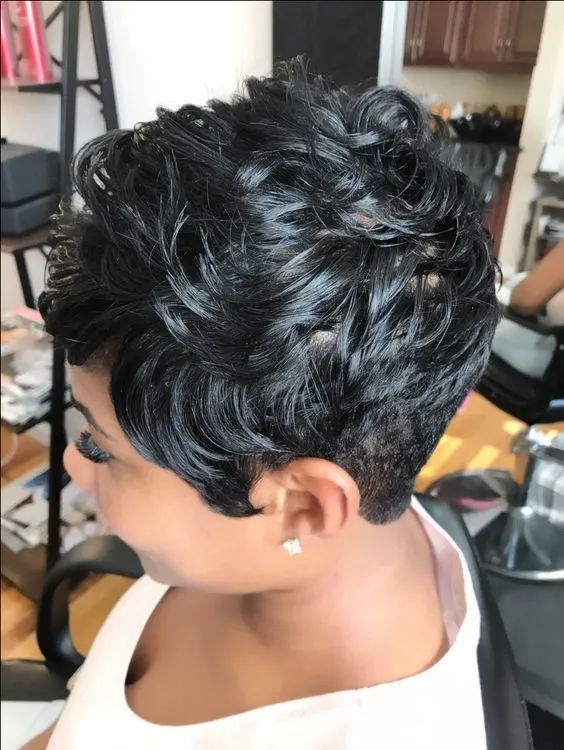 This is one of the cutest wavy hairstyles for black hair which you can go for. The hair is super short and the gentle waves of hair cut in sleek angles fall naturally and look more adorable than you aim at initially.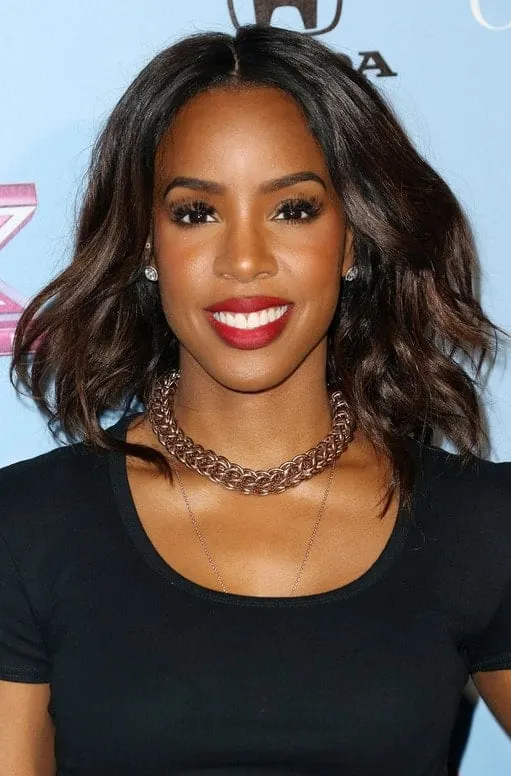 These exquisite waves are classic and trendy which have a very sophisticated feel about them. They look great on even thin curly hair since they are slicked to the scalp and then turned into waves, so you can get them without having to worry about the volume or texture of your hair.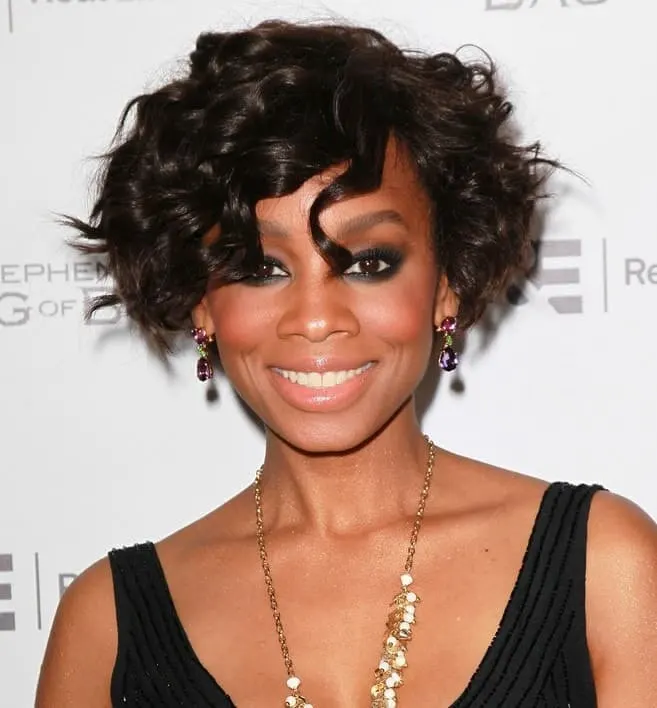 These are simple and funky curls with side part which go a long way in boosting up your natural friendly energy and makes you look more amiable and approachable with black wavy hair.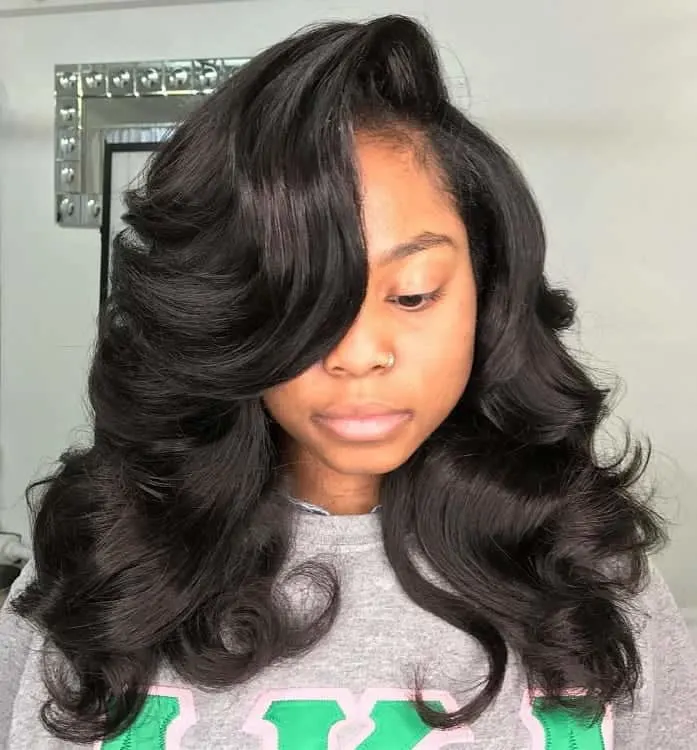 This classy and elegant wavy black hairstyle is perfect for a night out or a corporate meeting since the hair is gently folded into curls at the sides which frame your face.
8. Youthful Weightless Curls
These funky and lightweight lovely curls are great for young girls and ladies who love a carefree and youthful persona about them. A great way to do wavy hairstyles for black hair.
Why go through a long hairdo for black women every day when you can have some natural pixie curls? They take next to no time in getting ready and you get to look cooler and prettier, so go ahead and give this black wavy hairdo a shot this summer.
10. Celebrity-like Black Waves
These lovely glamorous long beach waves on naturally black wavy hair are a sure way to make you feel like a Hollywood star when you get ready for a party next time.
These black wavy hairstyles are the coolest ones that you can find on the internet, so why not give them a go and look absolutely stunning this season?