Fine curly hair can be extremely challenging to work with. But there are many women rocking their natural curls on a daily basis with different hairstyles. Of course, it takes a little care and effort. But nonetheless, the results are astonishing.
Certainly, there's nothing known as the best hair texture. However, if we need to pick a favorite, ours would be curly hair. Working with curls creates more dramatic hairstyles that speak a whole lot of character in the look you're trying to achieve. But, if you are new to styling curly thin hair, our guide will tell you exactly where to start.
Fine Curly hair: Tips to Maintain
Many supermodels have thin curly hair naturally and use the right products to keep their hair in check. You need special styling products to suit your super curly texture. Use hair serums that are designed to assist fine curly hair and always use shampoos and masks that help control frizz when it comes to your hair.
Additionally, use a protective serum if you are stepping out in the sun. For curly hair wine fine texture, the goal of maintaining neat texture is by keeping your locks hydrated. Use hydration oriented hair products and stay away from mundane hair sprays designed for all hair types.
Keep a straightening rod handy in case you need to style segments of your hair straight while keeping the rest curly.
How to Style with Fine and Thin Curly Hair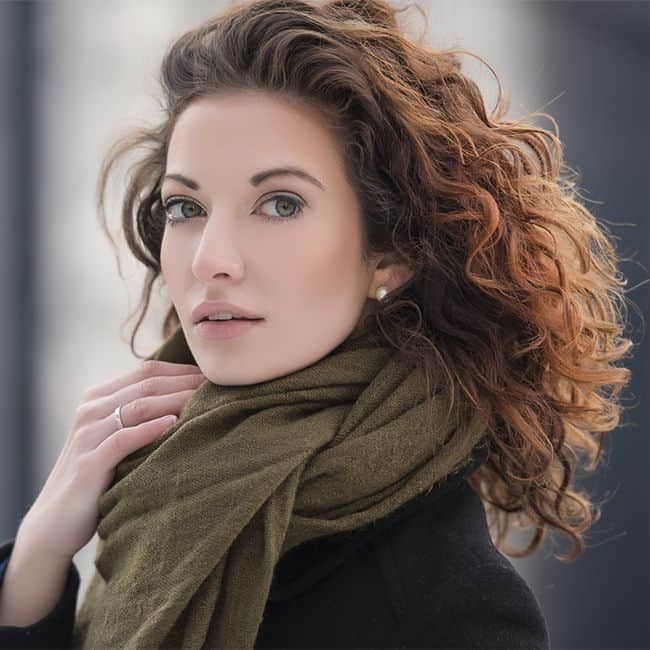 Styling fine or thin hair with curls can be a little challenging but with the right products, you can perfect your tresses. Use a styling serum after a shower while your hair is still wet and scrunch in places you want to add an extra wave.
Try to towel dry for the most part and if you are going to use heat-based styling techniques, go for heat protective sprays and leave-in conditioners for your hair. Always keep a small leave-in conditioner in your handbag to maintain moisture and hydration levels in your hair.
Top Hairstyles for Thin Curly Hair
Following are 25 most popular curly hairstyles for thin hair. Go through the styles and find the suitable one for you.
1.
short bob for thin curly hair
2.
long thin curly hair
3.
thin curly frizzy hair
4.
short haircut for thin curly hair
5.
thin curly hair for round faces
6.
hairstyle for thin curly hair over 50
7.
Asian woman with thin curly hair
8.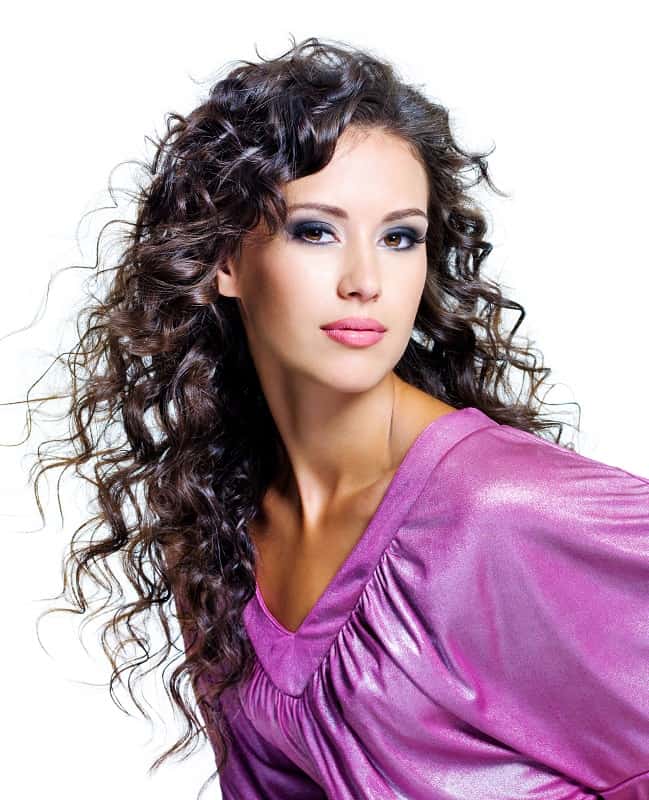 thin loose curly hair
9.
very thin curly hair
10.
black girl with thin curls
11. Simple Chestnut Curls
If you have fine curly hair in blonde, consider getting a darker shade done with highlights to show off your curls. The texture is almost always invisible when your hair is of a very light color and it is too beautiful to be hidden. A chestnut shade is perfect if you want to sport your curls in a trendy bob. Simply style your bob with a side partition and let it flow.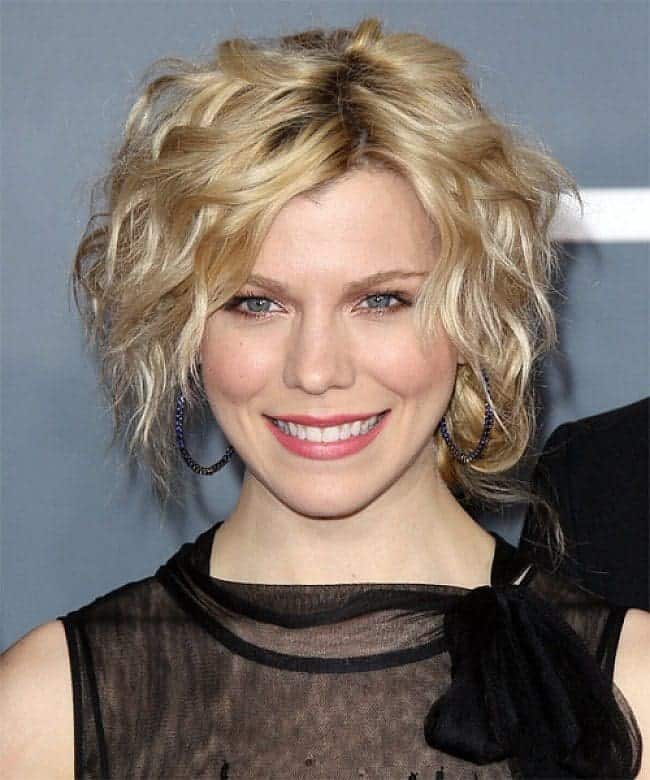 Use styling serums when your hair is wet and scrunch at the crown of your head, near the root of your hair to add more volume at the top. Your beautiful curls fall into place nonetheless. A simple and suitable hairstyle for thin curly haired women.
13. Twisted Low Bun
Twist and tuck your hair from the front to create a sleek look while going for a tight and simple bun at the back, ending just a little above your neck. This curly thin hairdo is perfect if you want to keep your tresses away from your face during your workout session or on your day out.
Leave a huge chunk of your hair at the front loosely while sweeping your remaining tresses to a side-swept ponytail. This look highlights your curls at the front while keeping a portion of it tucked away. It's super cute and perfect for women with fine curly hair.
Use styling serums and tightly gather your hair into twin buns at either side of your head. Since you are styling thin curly hair, top buns do better justice at appreciating and accentuating your curls.
Who said women with fine curly hair cannot rock the half up half down hairstyle. Most women with curly hair like to keep their hair away from their face in order to highlight their facial features.
If that's how you like it, then this hairdo is perfect for you. Gather the front of your hair and bring it to a bun at the crown region. Additionally, you can use a setting spray to prevent your curls from breaking out. Use styling serum and comb to finish your look.
Probably the most common look for women with thin curls, this hairstyle is a timeless beauty. Slay the look with bangs in the front.
Planning to grow your hair long? Choose a suitable hair shade and combine with highlights that will accentuate your curls. When that is done, follow regular styling norms and let your thin curly hair flow free.
Comb upwards and combine your tresses to a bun at the top of your head. You don't have to pull up loose tendrils if you prefer and the bun is super voluminous without trying, thanks to curly fine hair. Accessorise with flowers or brooches if you are feeling ornamental.
20. Side Swept Ponytail
If your hair is a little between curly and fine curls, then this easy hairstyle can be your companion. Side partition your hair and create a ponytail at the back which leans to one side. Put your tresses in the front to show off your long curly hair with bangs.
21.
medium thin curly hair
22.
updo for thin curly hair
23.
24.
25.
FAQs
Q. Are Thin and Fine Hair Same?
Ans: No they are not. Thin hair has to do with the density of your hair from the scalp. If you have less hairs on your scalp because of genetics then you most likely hair thin hair. Fine hair has to do with the texture of your hair. If your hair is super soft and each strand is thinner and susceptible to breakage you have fine hair.
Q. Which Haircut Suits Curly hair? Layered or Feathers?
Ans: Layered curly haircuts are ones that divide your hair in different lengths and work as "layers" across the length of your hair. The feathered cut is a variation of layered cut wherein the ends are textured to resemble the sharp look of feathers. When you have thin curly hair, it is best to go for layered cuts as feather cuts may differ from person to person depending on their own natural texture and curls.
Q. Short or Long? Which Length is Perfect for Fine Curly Hair?
Ans: Whether you have fine curly hair or super straight hair, the hair length greatly depends on your preference. But if you need to know how each length works, let us discuss that with you. Usually, for dense curly thin hair, it is best to stick to short lengths.
This is because your hair naturally tends to frizz out more and look extra dense if you leave it loose. When you go for a longer length, that may be very challenging to keep your hair in place. If you have curly fine hair that is a little less dense then you can go for long lengths that do not make your hair uncontrollable or difficult to manage.
Q. How to Make Your Curly Fine Hair Look Thicker?
Ans: When it comes to curly hair, there are a lot of styling hacks you could do to make your fine hair look thicker. If you have long tresses then the easiest way is by finding suitable hair extensions. If hair extensions aren't your thing, do a quick blow dry on your hair that will make your hair look denser.
Additionally, you could go for messy hairstyles such as messy braids and buns instead of sleek looks that suppress the density of your hair. After the shower, scrunch your hair with styling serum in places that add volume according to the shape of your head.
Thin curly hair is a great pleasure to work with when it comes to chic and stunning hairstyles. When styled right with the right products, you can truly reveal the beauty of naturally fine curly hair.