The messy pixie is hot right now among the women who love short length hairstyles. It's a look which sports short hair especially on the sides and the back of the head with long hair on the top with short bangs falling over the face. It's the cut of the strong, modern women and most celebrities have some time or other sported this look.
How to Cut Messy Pixie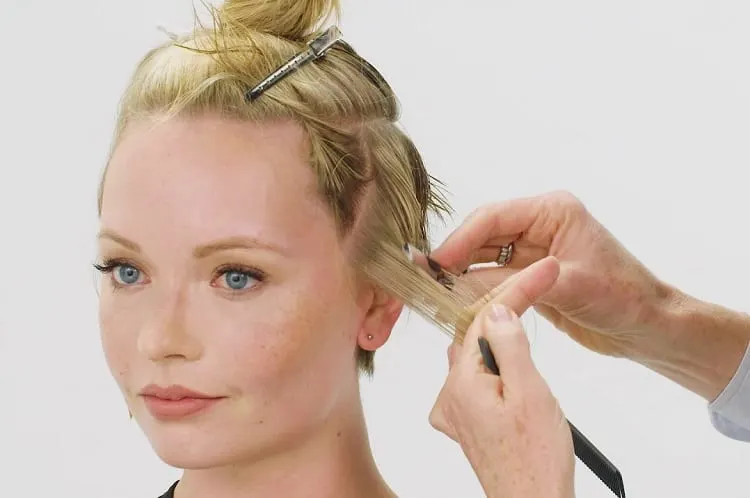 Getting a messy pixie is a daring move. Here's how to go about it!
The first step is to cut your hair really short. Bid goodbye to long hair for a while! Make sure you get the hair texture right. Keep yours a little voluminous towards the front and chop them shorter on the sides.
Because it is meant to be messy, much can't go wrong with it! Just chop them off to get a messy look that suits you best. Flip a few strands behind and put some hair wax to complete the look!
Messy Pixie Cuts
The following are the 35 of the best messy pixie cuts for short hair lovers.
1. Side-Shaved Messy Pixie Cut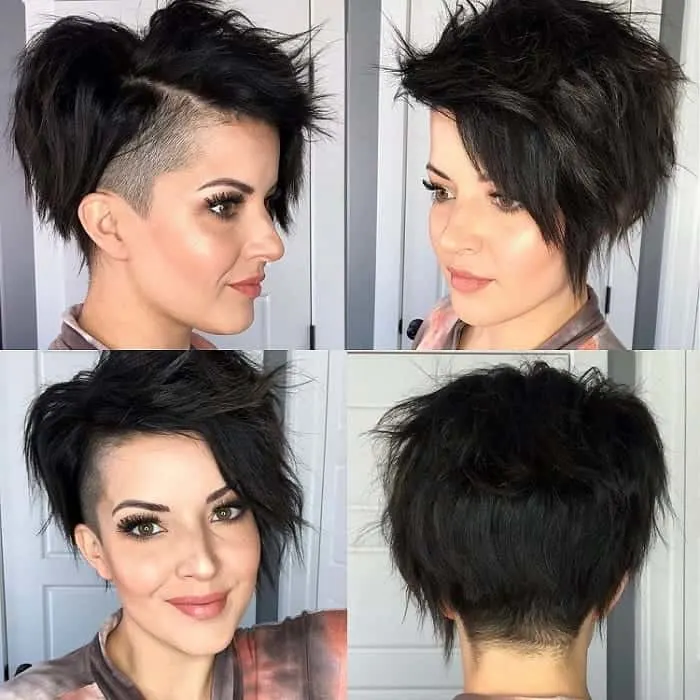 The side-shave messy pixie cut is the boldest one on our list. Side shave in itself is a move that requires a lot of confidence and bold fashion choices to pull off in a grand manner. A side shave and a messy pixie together is a match made in haircut heaven for all my bold ladies out there!
Amazing Half Shaved Hairstyles for Girls
2. Curly and Messy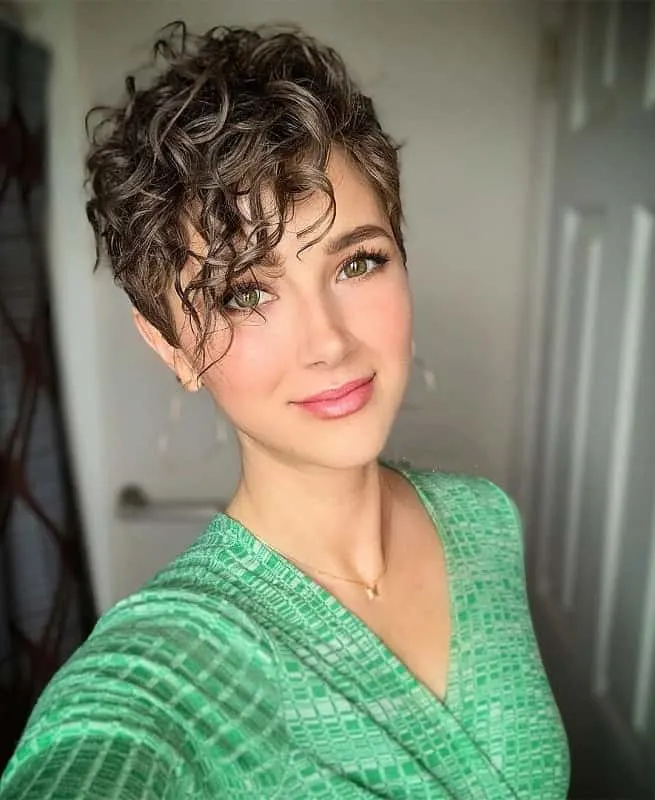 By far one of the most gorgeous pixie cuts in trend! It works wonderfully on thin hair as it manages to give a lot of texture and body on the top of your hair. This style is super easy to pull off with an end product that looks like it's been worked on for hours.
The curly-haired pixie cut settles on top of your head messily to achieve the perfect 'just got out of the bed' look.
3. Outgrown Curly Pixie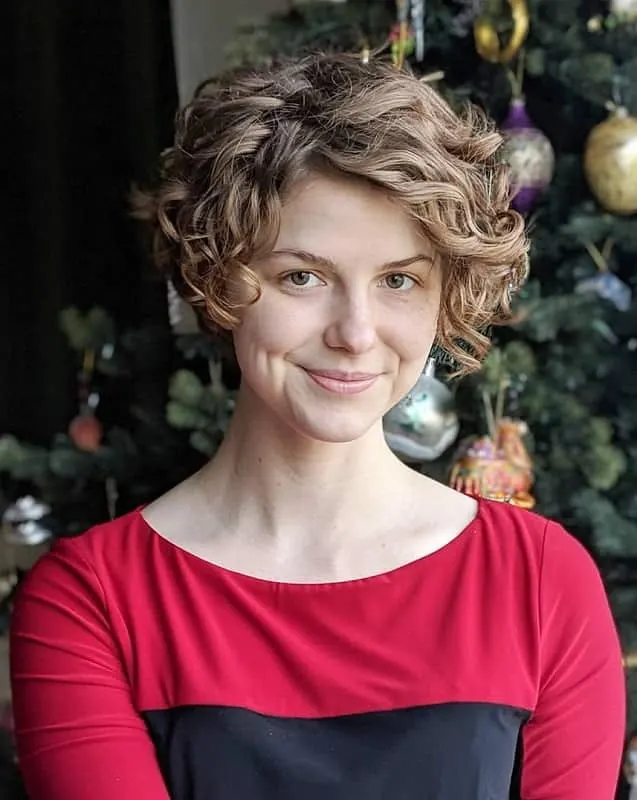 This look is easy to achieve because it's basically the overgrown version of the curly messy pixie haircut. This style, like the one in the picture, is perfectly suitable to light colored hair.
The outgrown curly pixie is messiness you want in your life for sure! Especially, if you're struggling with your fine hair. This will give it body and volume like no other.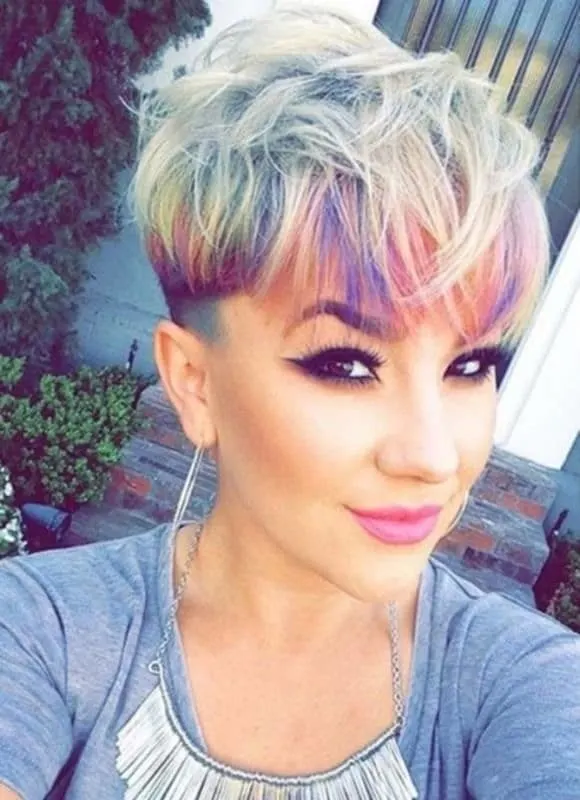 The hair on the top of her head is platinum blonde with darker roots to add depth and texture. This style is perfect for anyone looking to add something extra to their messy pixie style.
One way to do that is by adding a touch of color to your otherwise dull blonde. Adding color at the ends can be an easy task to maintain too.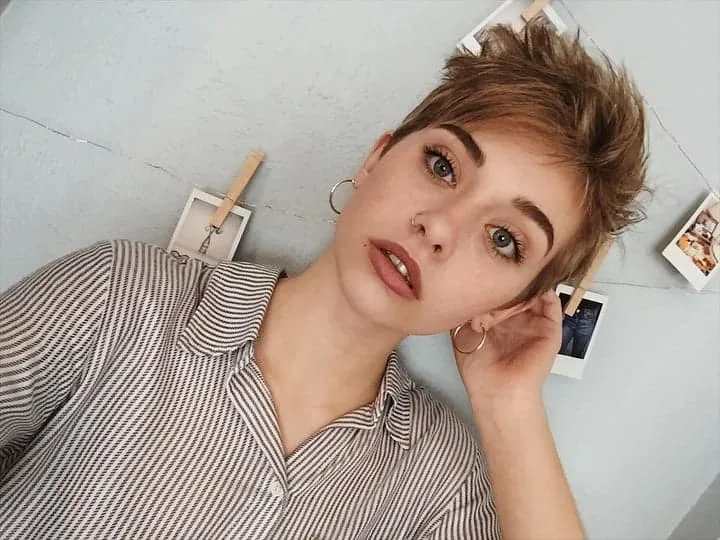 This lovely style is easily one of our favorites. The hair on her head is cut the same length more or less. Divided into three parts, the sides are pushed down decently with the top styled messily. The short bangs falling sideways and softly on the face are all you need to bring the whole messy pixie look perfectly.
6. Tousled Top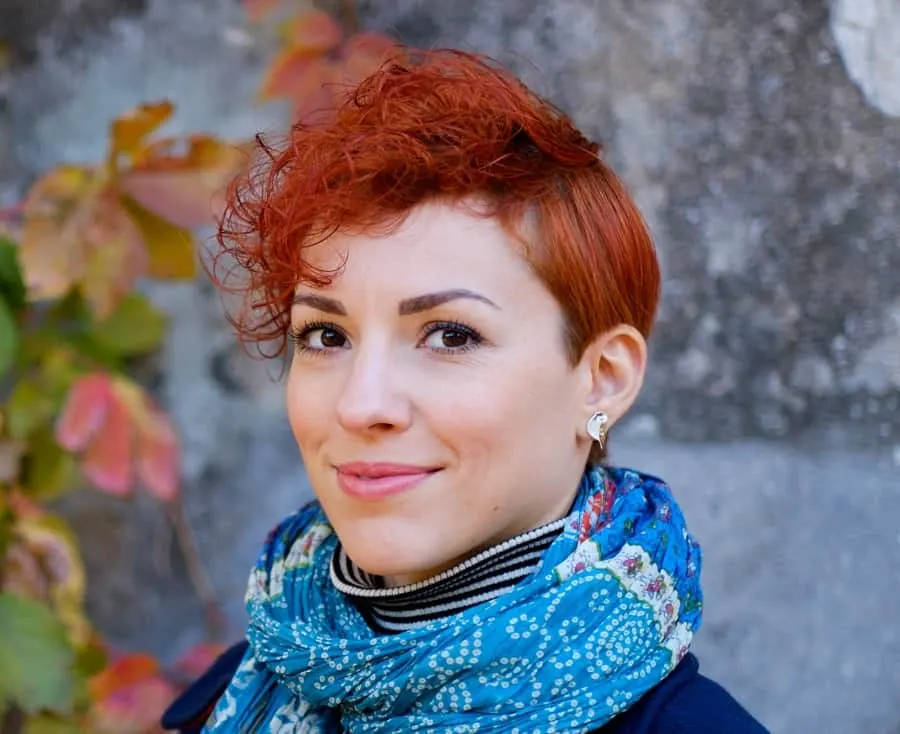 Create a unique hairstyle by playing with different textures. The sides are brushed down neatly while the top is curled and hand-tousled using some pomade resulting in a messy appeal. Try the look with an angular fringe and dye the hair copper for a chic finish.
7. Emerald Green Curls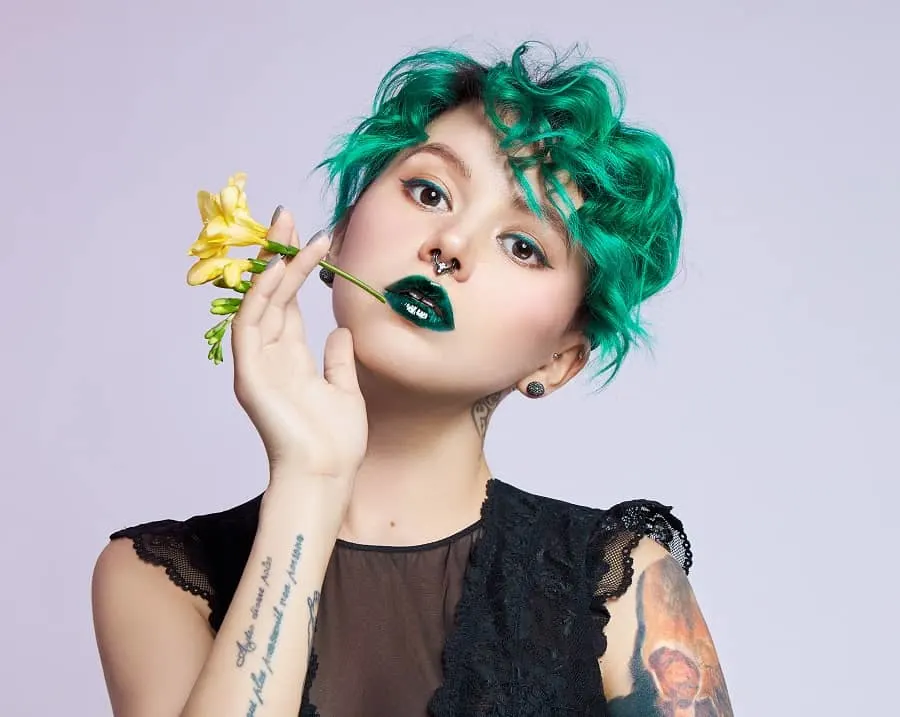 Make jaws drop by dying the mane in the brightest emerald green shade available. Add curls and finish off with a good headshake for the long side-swept top to fall over the shorter sides. Don't worry about the emerging dark roots as they add up to the look creating a two-toned appeal.
8. Gorgeous Mess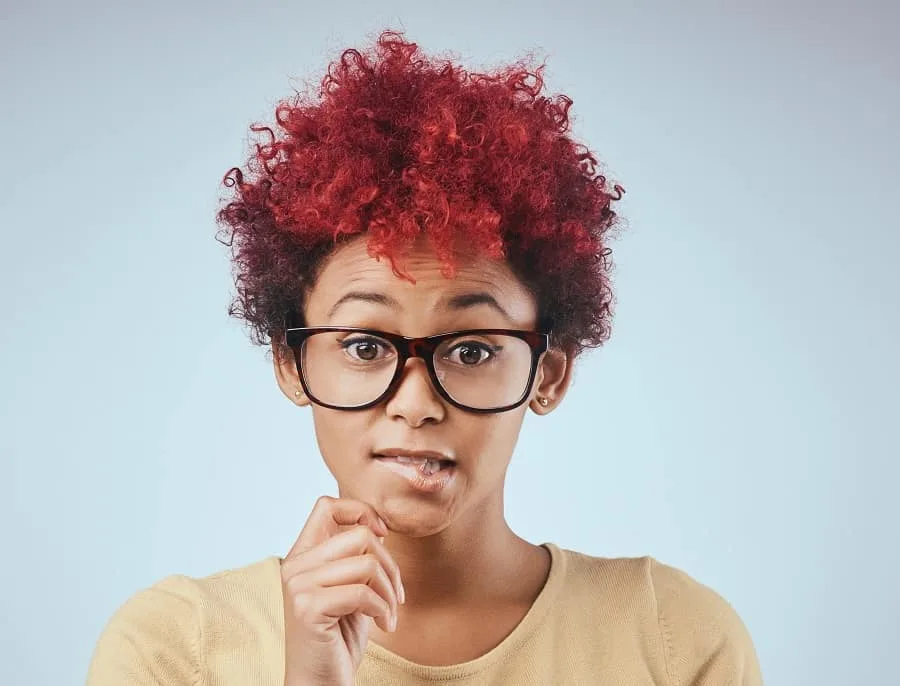 Messy is sexy and this short haircut proves it. African-American women can take a break from their long kinky curls by chopping them into a pixie cut. Spice it up by dying the center in a bright red shade to contrast against the dark mahogany sides. Finger brush the locks and voila!
9. Spike It Up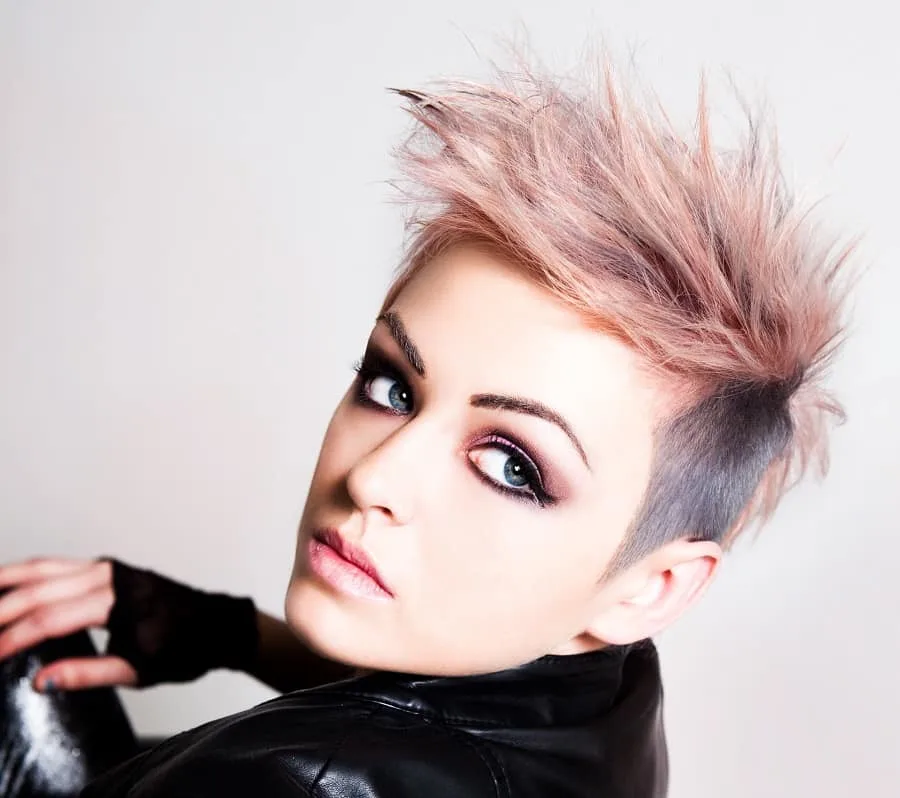 Bold ladies who prefer a short punk hairstyle can recreate this messy pixie cut without further ado. The sides are buzzed keeping all the attention on the long top and back that are dyed in a faded pastel orange tinge. Use gel or pomade to create spikes and get ready to rock!
10. Salt and Pepper Hair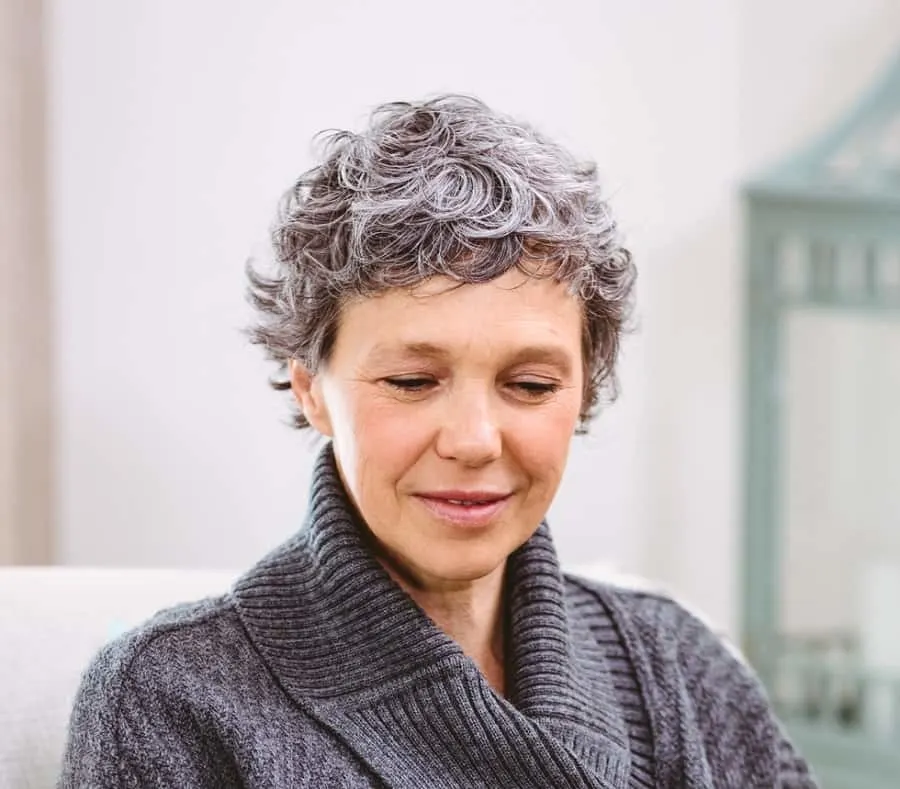 Ladies getting on in years can sport their grays with utmost confidence by chopping them into a short shag. The top is kept slightly longer than the sides and back. This look is best for a curly hair texture. Add some silver highlights and you will love it!
11. Bubblegum Pink Shag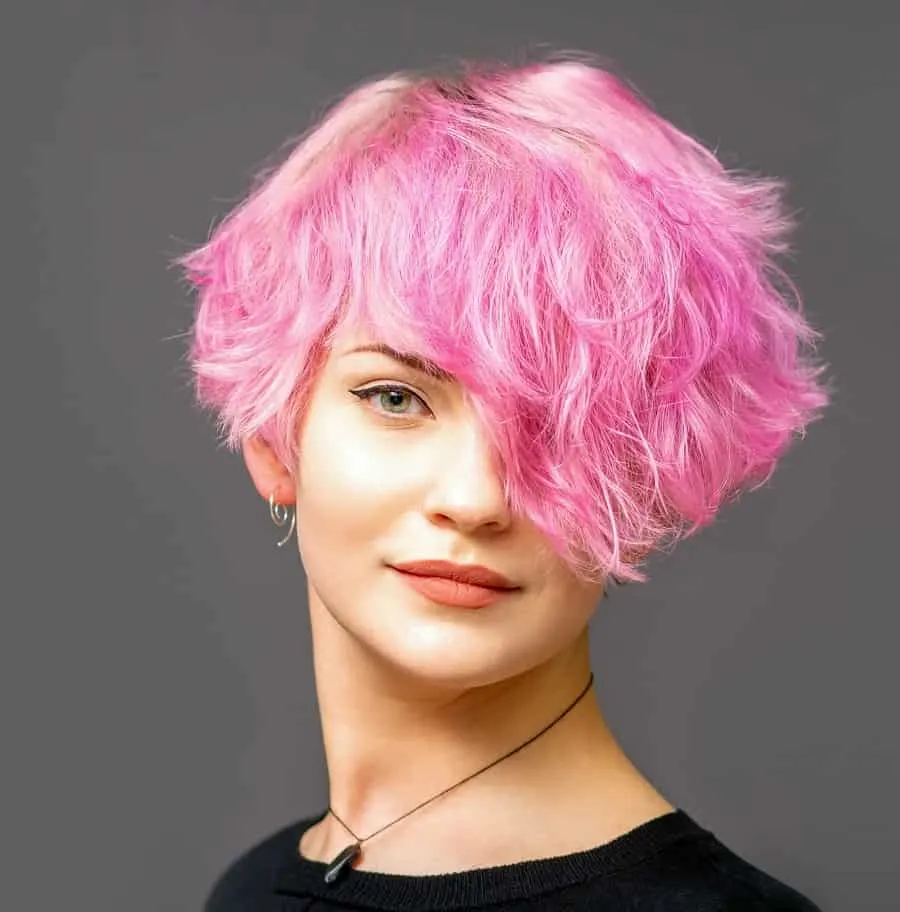 A shaggy pixie is characterized by choppy layers that create a lot of movement and texture on the head. Couple it with an angular cut with the longest strands at the front covering an eye and top off with a bright bubblegum pink hue. Eye-popping!
12. Zigzag Curls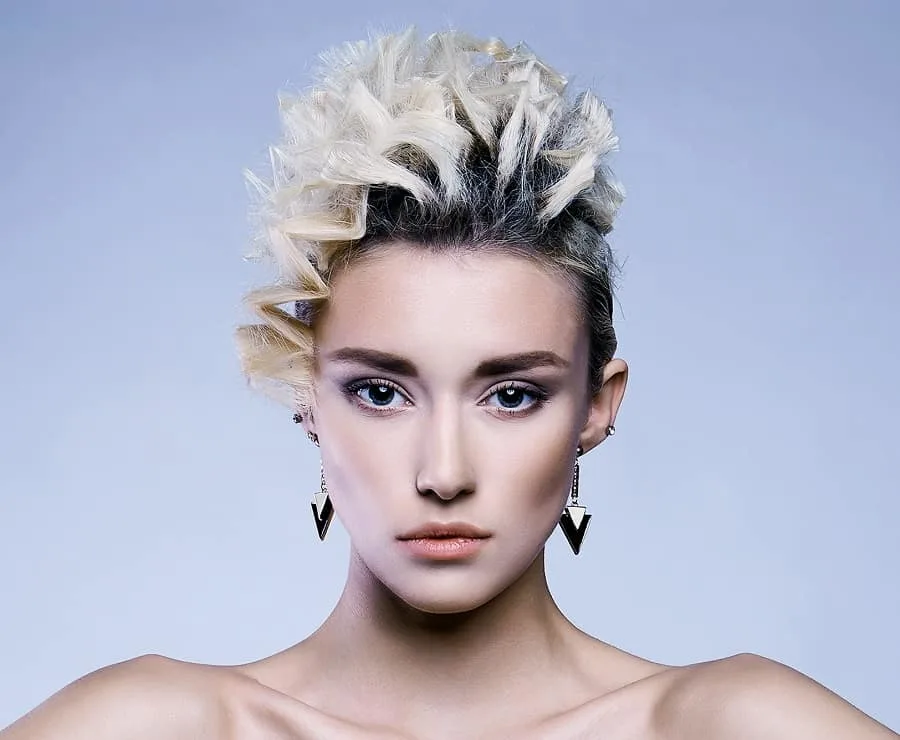 Combine crimps with waves and you will get zigzag curls. They are fun and modern and sported by many these days. Keep the top extra-long and dye it light blonde before using a zigzag curling iron. Let the strands fall everywhere while slicking back the sides. Exceptional without a doubt!
13. Wet Look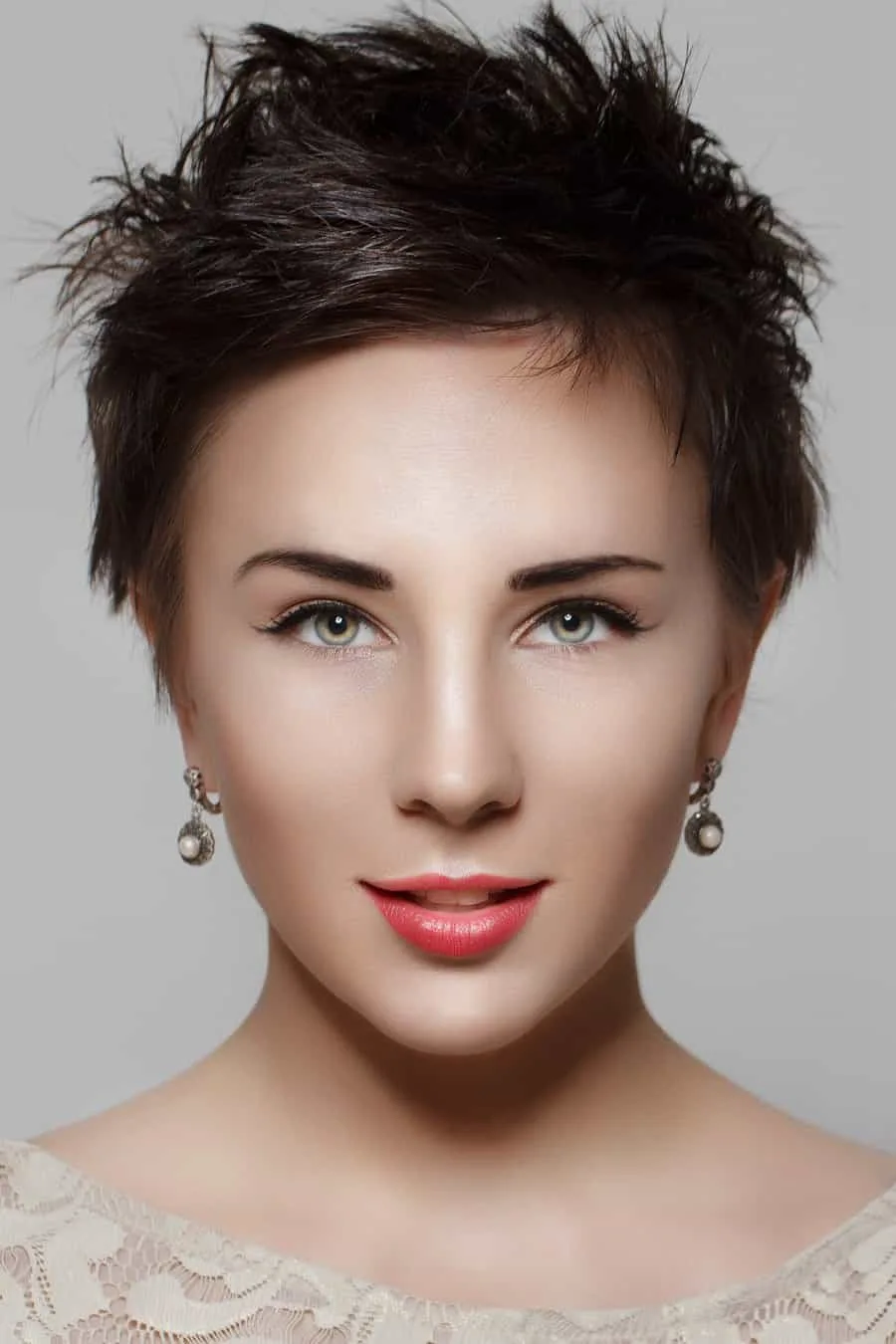 Wet hair looks are one of the biggest trends of 2023. Add as many layers as possible to a short pixie creating a gorgeous texture on the head. The key lies in using an ample amount of gel when styling the strands creating a spiky mess that won't be overlooked. Chic!
14. Silver Vixen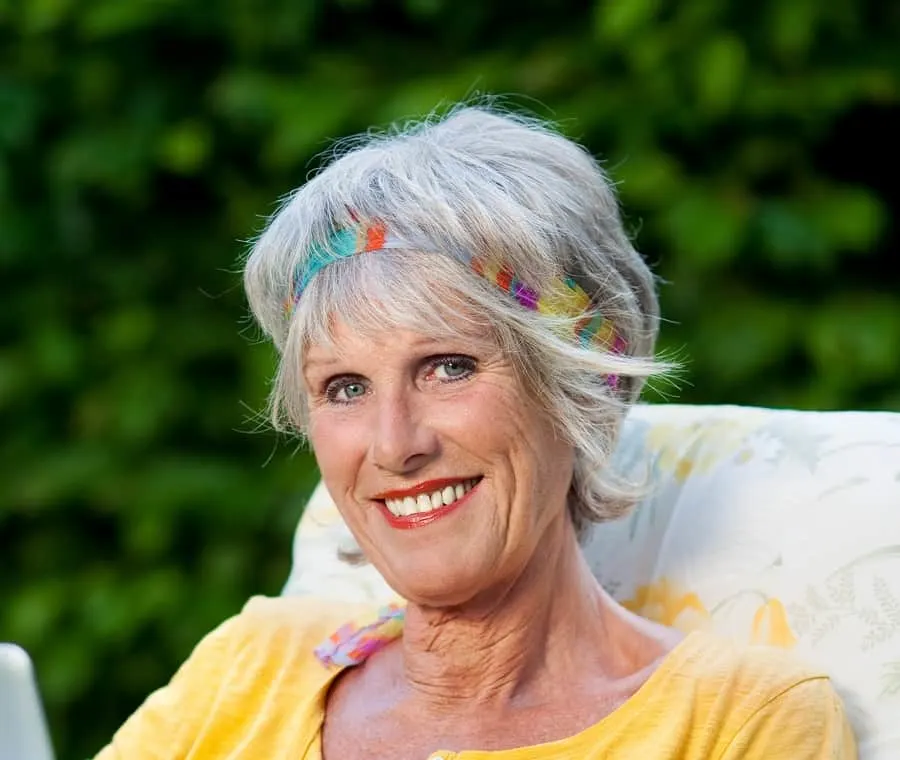 Short haircuts are perfect for elderly women as they are modern and easy to style. This one has a shorter top and comparatively longer sides and back with feathered ends. Recreate the look with a natural silver hair color and put on a headband separating the bangs from the remaining mane.
15. Boyish Appeal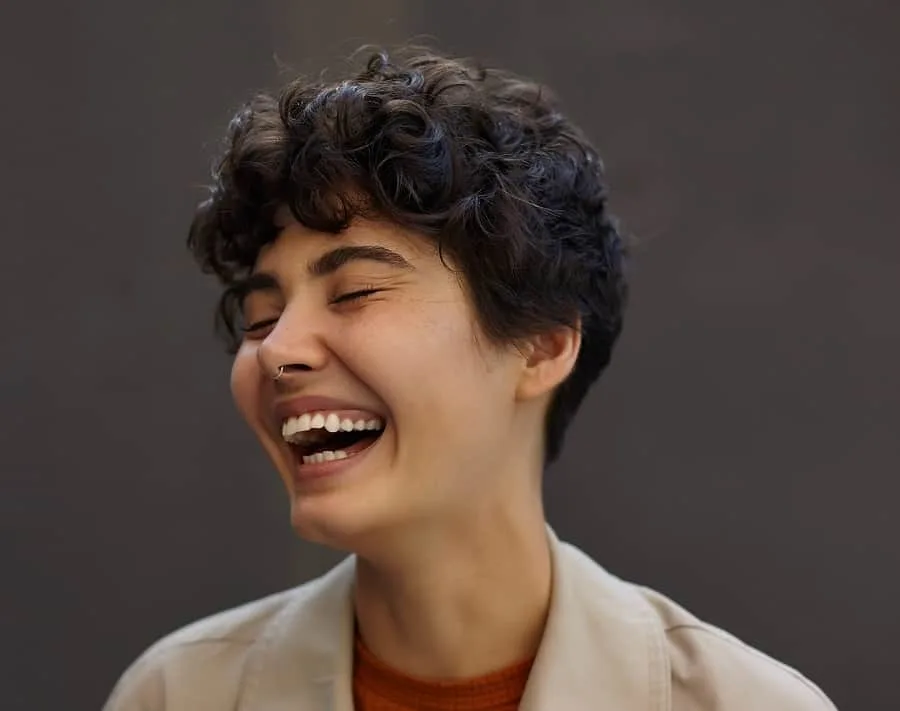 Whether you are a girly girl or a tomboy type this messy pixie cut is just what you need if you have curly tresses. Layer the top and let the short strands fall on the forehead while the sides and back are clipped uniformly. Adorable isn't it?
16. Angular Fringe + Buzzed Sides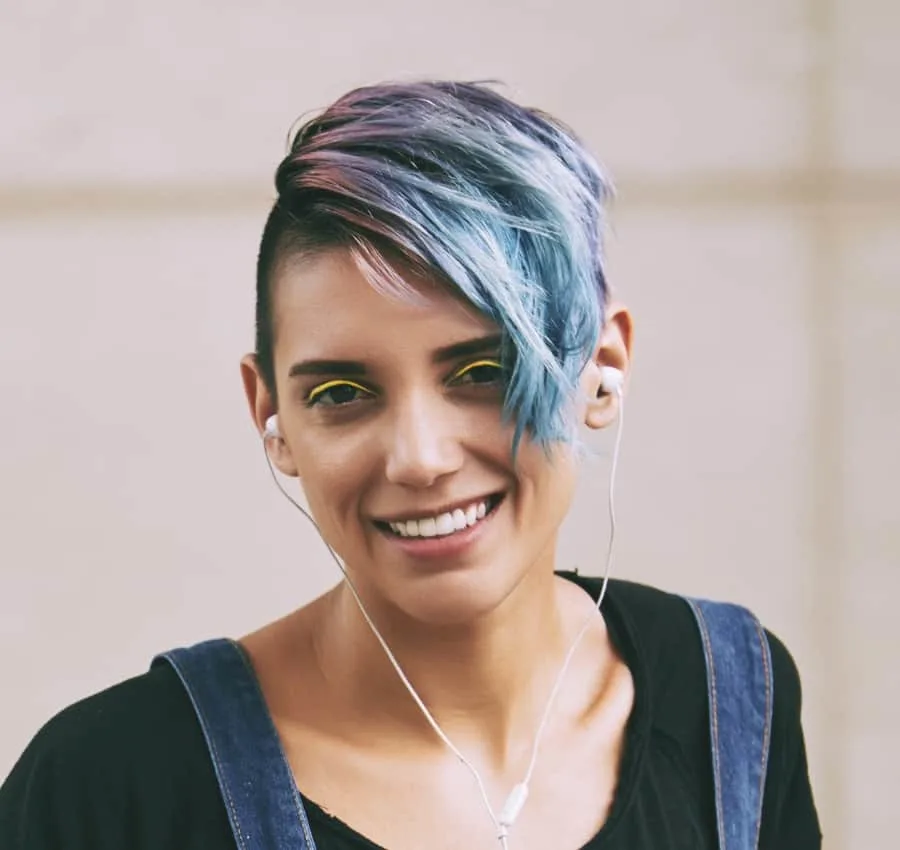 Get noticed from a distance by shaving the entire head sparing the top with an angular fringe reaching below the eye at the front. Add some layers and choose a powder blue hair shade. Couple it with lilac and dusty pink roots and let the magic begin!
17. Pop of Color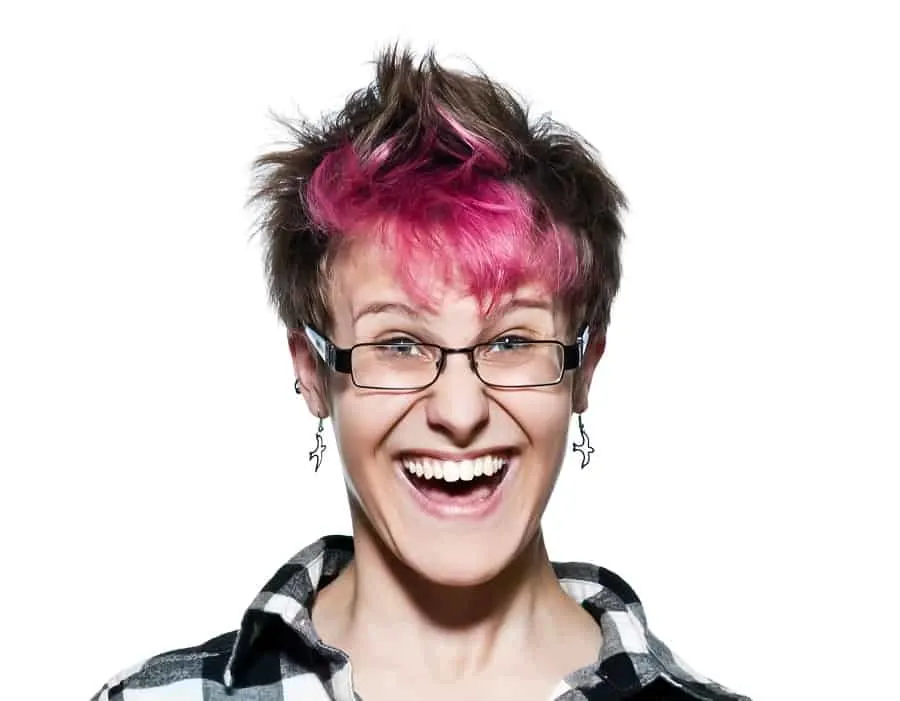 This is the era of vibrant hair shades. Those who are reluctant to dye their entire head can set step into the world of color by adding a hint of bright pink at the front only. Style the short tresses in a funky fauxhawk leaving the bangs to graze the brows.
18. Ravishing Red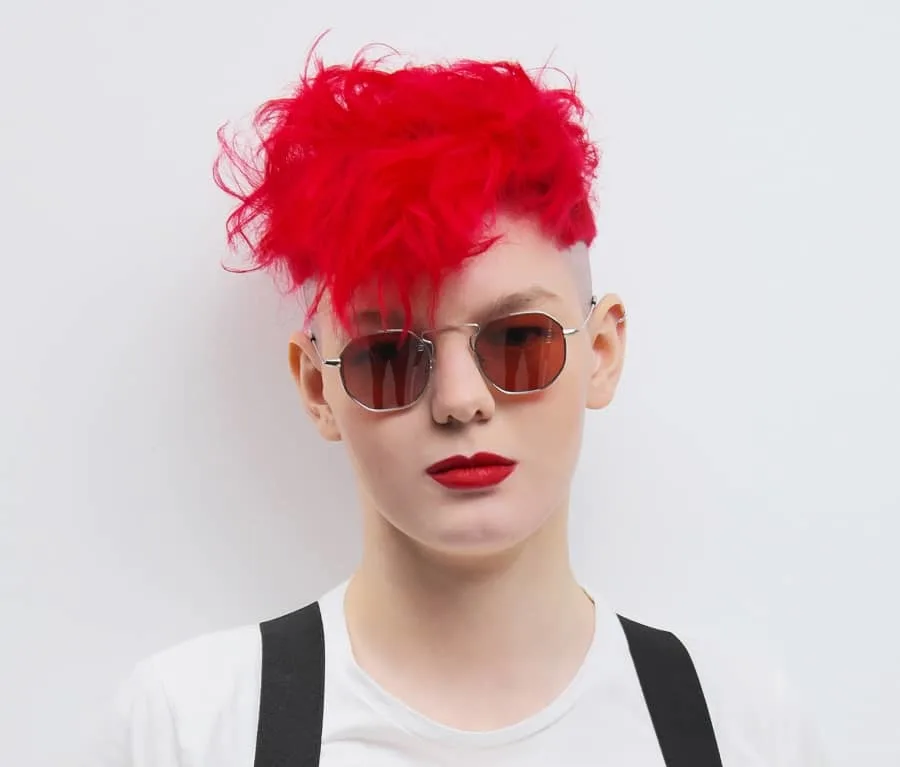 Can't take off your eyes, right? This pixie cut looks more like a mohawk. The sides are shaved just beneath the temples with a messy angular top falling on the face. Paint the strands in a blazing red tinge and top off with matching lips and sunglasses. Can't get any hotter!
19. Platinum Moment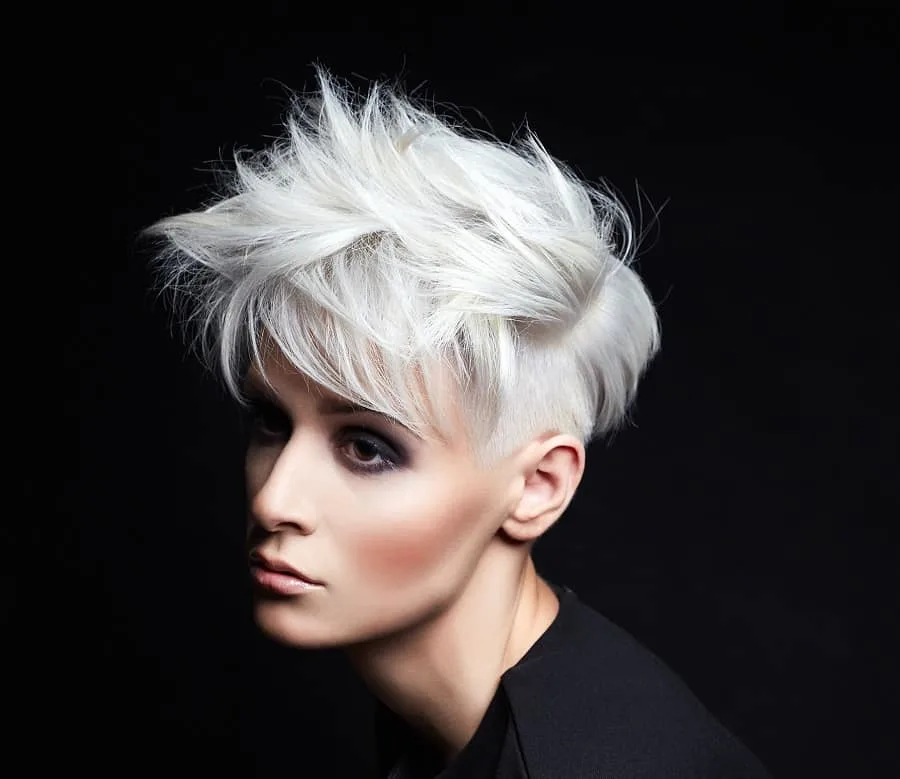 Platinum hair is in full swing and it is not difficult to understand why. Recreate this icy look by buzzing the sides with a textured long top and shorter back. Dye the entire head or spare the sides and finish off with disheveled spikes.
20. Lilac Frost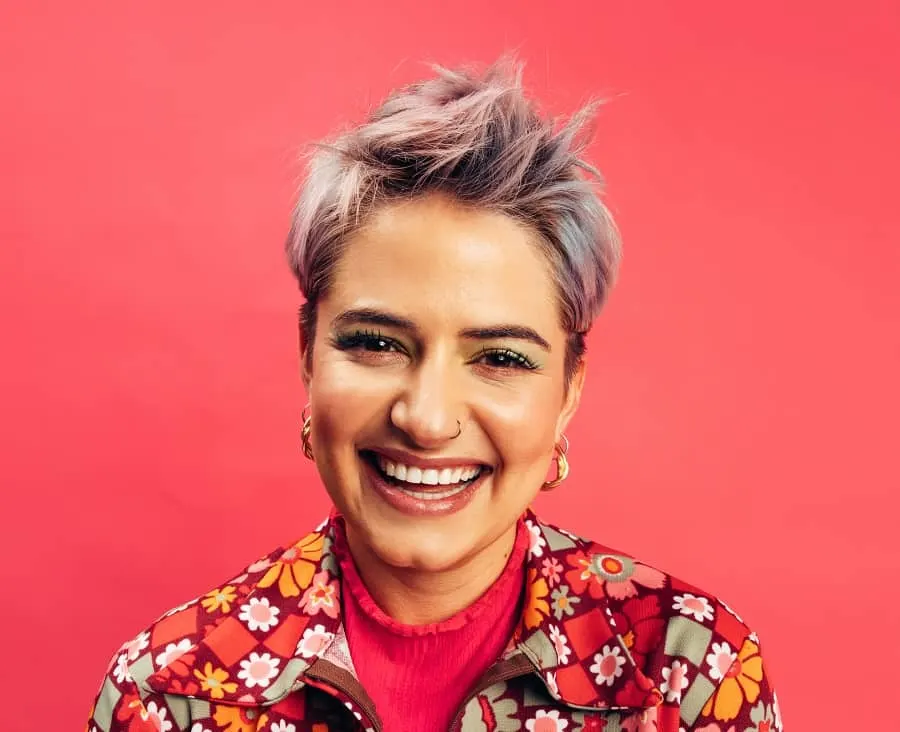 Platinum blonde hair seems too white? Try a toned-down look by choosing a faded lilac hue creating a similar frosty appeal. Brush the strands up at the front while those on the sides are slicked down neatly. Take a step ahead and try a shaved design on the sides.
21. Wedding Vibes
Brides-to-be can flaunt their messy pixie cuts with the utmost elegance on their big day. Add tight curls all over the head with a side-swept fringe framing the face. Top off the look with an embellished hairband and get ready to stun everyone including the groom!
22. French Pixie Cut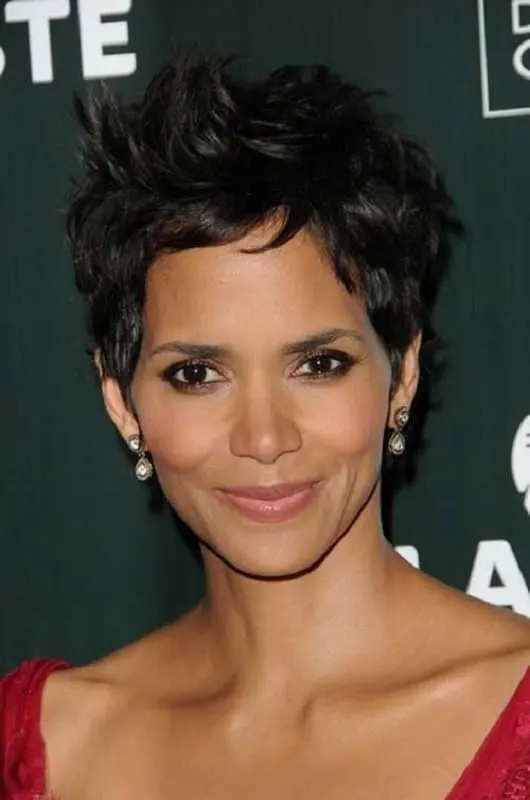 This messy pixie cut is the most French you can get if you're not one! The epitome of style as always, this shaggy windswept short hair will give you a fresh look that is easy to manage and looks voluminous if done correctly on fine hair.
The longer pieces of hair near the ears bring elegance and top of the head create great textures that can look like a lot of hair. This look is actually the 'I got out of the bed like this' as its undoubtedly very easy to achieve and manage.
Pixie Related Posts:
23. Juxtapose Pixie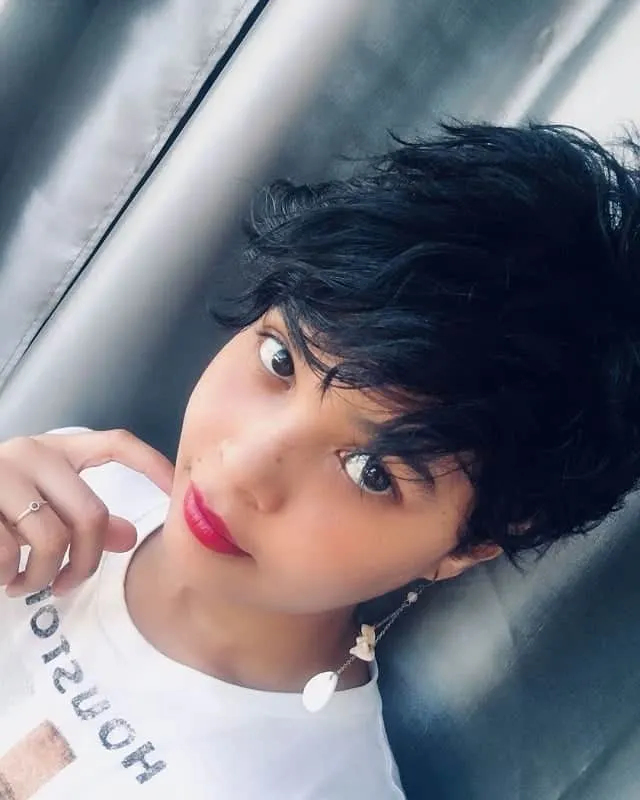 The juxtaposition of this look is simple. It's an edgy choppy pixie cut paired with soft wavy side swept bangs. Clearly a winner of a look it's not just easy to achieve but also super simple when it comes to maintaining. It carries the true essence of the messy pixie cut with the soft, natural, wavy texture.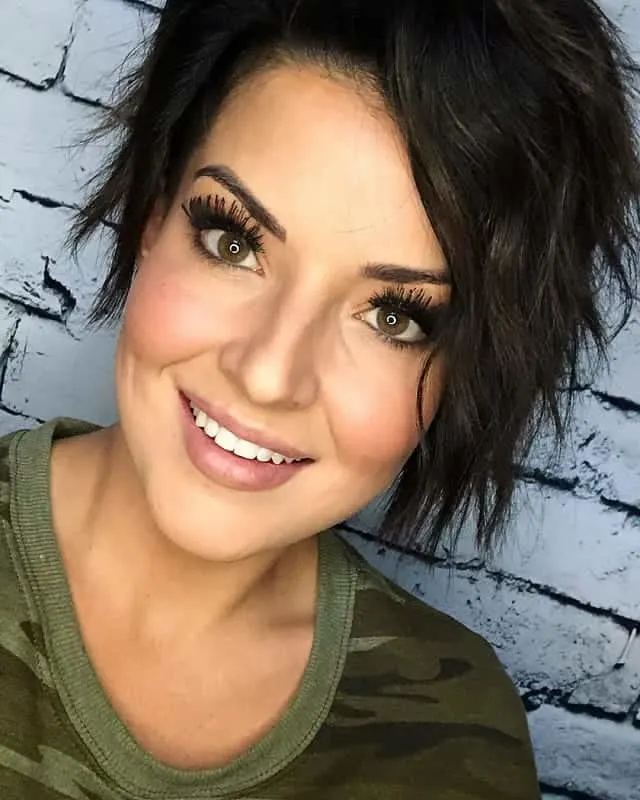 The perfect look for thin hair, this long asymmetrical pixie haircut needs just one hand wave through it for you to make it throughout the day. It's the perfect messy way to style your long pixie.
Not all women want the extremely short and choppy look, so this is a great softer alternative messy pixie hairstyle gives you a lot of freedom to play with your lengths and find out your strongest one.
25. Uneven Chop Messy Pixie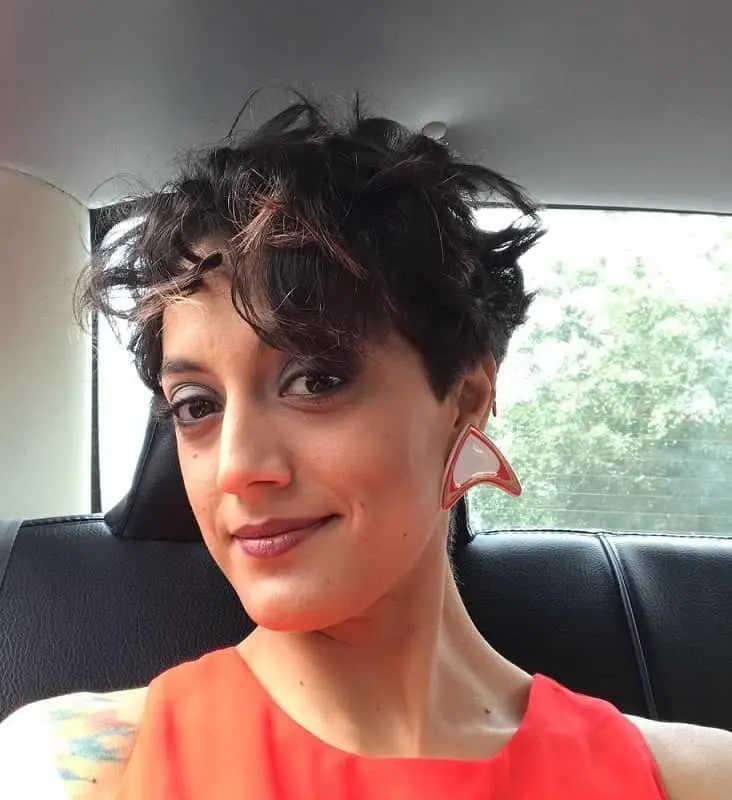 The unevenness in this style and cut become the volume and body that you see on her head. This short chop has a mix of short and long textured pieces which adds easy definition and body. This look doesn't need much except some hairspray to keep some of the pieces upright.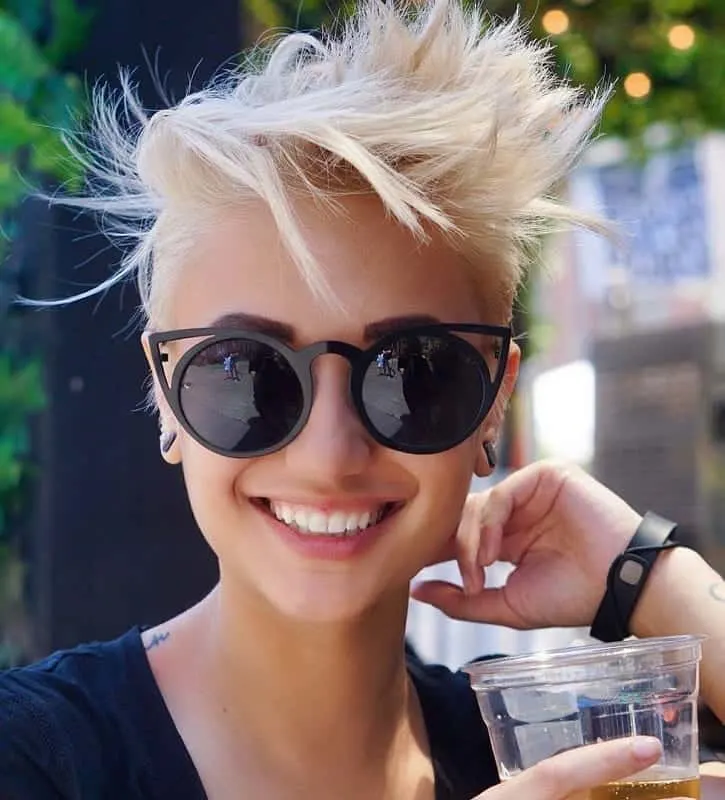 This messy pixie is not as messy and easy as it looks. It's the first style that we genuinely know will take a lot to master. A lot of hair on the top, a lot of hairsprays to hold said hair and killer confidence and smile.
The sides wept spikes are not just iconic but very much an attention seeker. Every eye in the room will be on your messy pixie cut especially if your hair is short and platinum blonde in color.
The signature pixie cut got, even more, shorter with this style. It's a great style for thin hair. If you're opting for this style, consider forgetting what a hairbrush is! This easy style doesn't need much to achieve, and the wispy or blunt bangs add the perfect magical and feminine touch.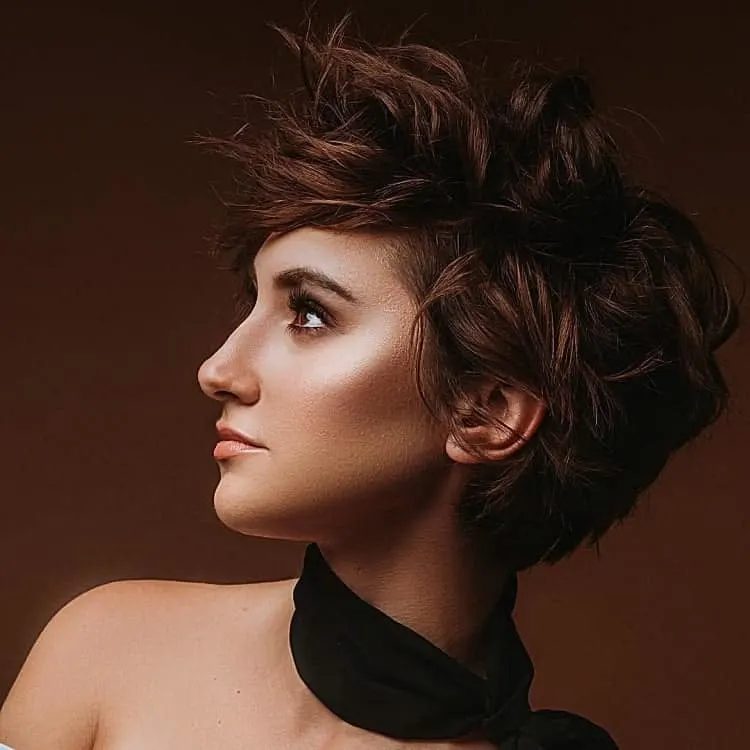 Fine hair doesn't always have to be less in volume. If you've got fine hair with tons of volume, we suggest this choppy pixie with messy look. The short layers add amazing texture and even more volume and body to your hair. This cut will make your cheekbones stand out, making your face-cut more appealing.
29. Blonde Wispy pixie
This messy pixie style is single colored and longer than the other cuts and styles. The single color throughout the hairs makes them look very natural but also whimsical.
To achieve this look, you have to play with the length of your hair to find out the perfect way for it to frame your face. Bring out your quirky side with this pixie hairstyle.
30. Shag Cut Pixie Hairstyle
Adding some color to messy pixie haircuts will spice up your whole style. For fine hair, it's best to get some subtle color. That way, the color will draw just enough attention to the hair. Both younger and older women love this hairstyle.
31. Pretty Princess Pixie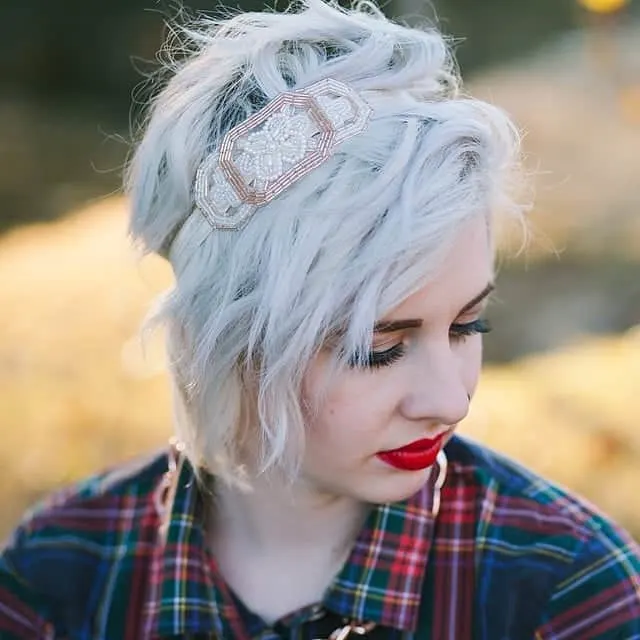 This whimsical looking hairstyle uses a lot of fantastic colors and textures. The dark black roots in contrast to the white hair create a lot of depth. The side bangs are kept longer than any part of the hair to achieve this easy messy pixie style. Be a little bold with your look and create a statement with this hairstyle!
32. Messy Pixie with Pin Curls
Sometimes when you have fine hair, pixie cuts are simply not enough. Sometimes you need to create extra volume to spice it up. Having a curly messy pixie cut is awesome for women who want to show off their wild side, and who don't mind reaching out for their curling wand every here and there.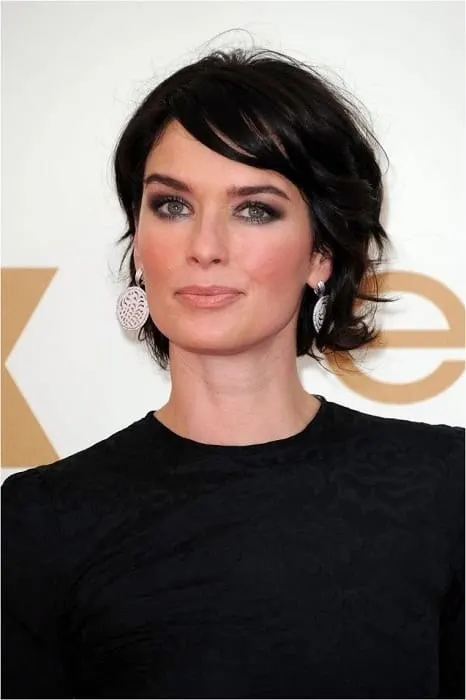 Out of all messy pixie cuts, this one is your safest option for women with thin hair. Not only does it hide the fact that your hair is thin, but it also frames your face in a very unique way, and hides a bit of your forehead. Coloring the hair in some rebellious color will definitely enhance your hairstyle.
Coloring your hair ash blonde is a great way of looking sharp and trendy. This hairstyle is a great choice for women who have great makeup skills. Light hair will create a clear canvas and your makeup will be able to shine in all of its glory.
35. Crew Cut Short Pixie
A classic messy pixie cut will be amazing on women who have strong facial features. It perfectly frames the face with baby bangs and it lets your natural beauty come through. You won't have to spend too much time styling the hair because it's so easy to maintain.
The best part about messy pixie styles is that you don't have to care much for your hair. Maintaining a messy pixie is way easier than other hairstyles! The styling will differ from look to look whether you want a straight pixie or a curly or messy one.
However, one should blow-dry the hair after washing them properly. Do this with the help of a brush that is round to bring out a proper clean look. To complete the look, one can use serum or use an iron for the parts that aren't settling down.
If you are not one of those girls who like carrying a comb and mirror around everywhere, these looks are meant for you as they do not require repeated styling!
Watch The Following Tutorial to Learn How to Style Messy Pixie Cut for Fine Thin Hair
These are some of the trendiest messy pixie cuts that people are trying today. Try out the look that suits you the best!