The bob cut is becoming increasingly popular among men in recent years. Many celebrities and fashion icons are rocking this timeless look.
Men's bob haircut emerged with full force in the 1960s; even now, you will see many young and aged men rock this style.
It's a masculine haircut and can be styled sleek and neat or messy and textured, making it a versatile option for any man. If you're considering getting a bob, there are plenty of manly hairstyles to try.
Who Should Get A Manly Bob Cut?
Bob cut looks great on men with most face shapes. Particularly, this haircut suits better with oval or square-shaped faces as these face shapes have well-defined jawlines.
However, even if you don't have these face shapes, you can still get a bob cut with the right cut and styling. Make sure you visit an expert barber!
Cool Bob Cuts for Guys
Bob isn't one of the traditional haircuts for guys. Getting this haircut will instantly give you a unique statement. It's a great option for any guy looking to switch up his look.
Man bob require regular maintenance. You'll have to trim and maintain the hair length and shape. So, pick this haircut only if you can commit to that.
If you're considering the bob haircut, here are a few styles you should definitely give a try.
1. Side Part with Flyaways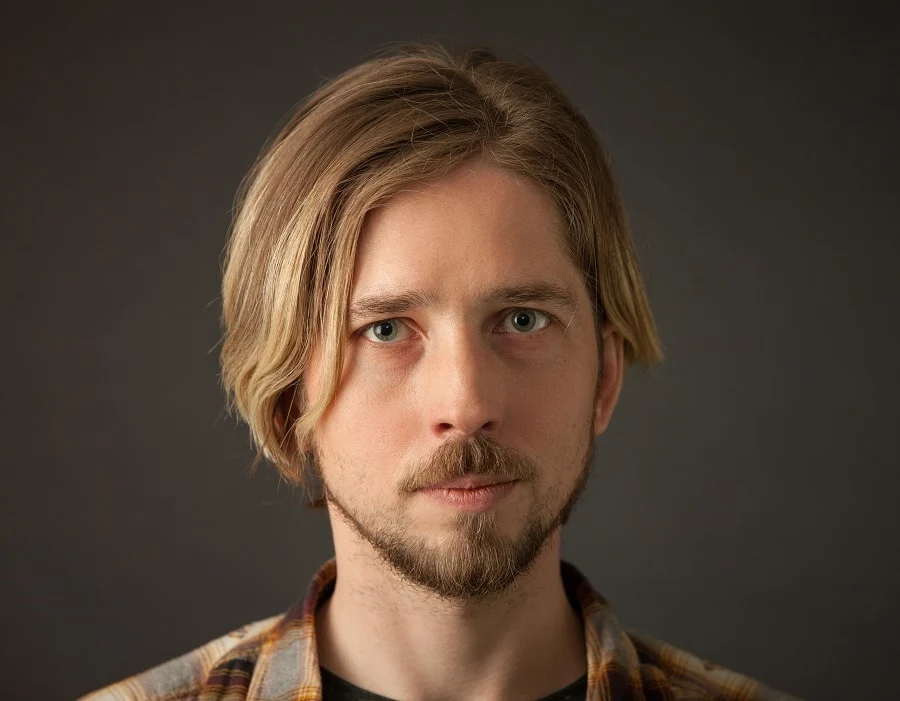 To get this look, part the long bangs on the side and comb with a wide toothcomb. The result will be a polished and sleek style suitable for the workplace or any event.
However, don't tap the flyaways as this is also a feature of this style.
2. Messy Bob Cut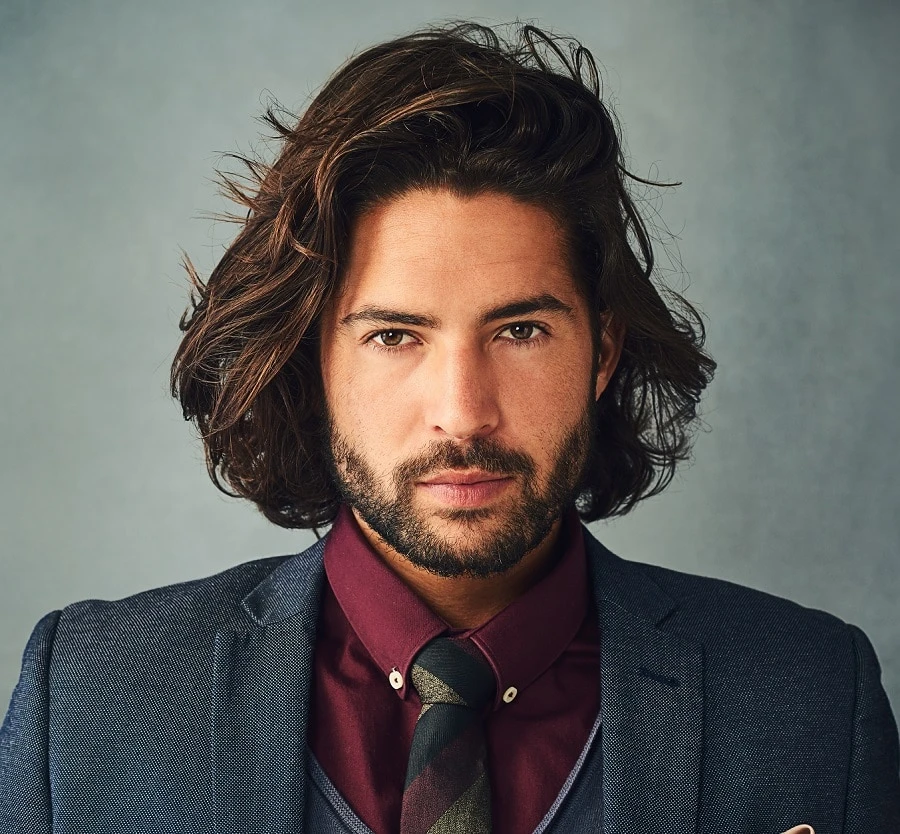 This is one of the sexiest bob haircuts for men you can try! Start with damp hair and apply hair gel from the roots to the ends. After that use your fingers to distribute the gel and scrunch it as you go.
Once you are done, use a medium round brush and blow-dry the underside of your hair to create volume.
3. Half Up Pony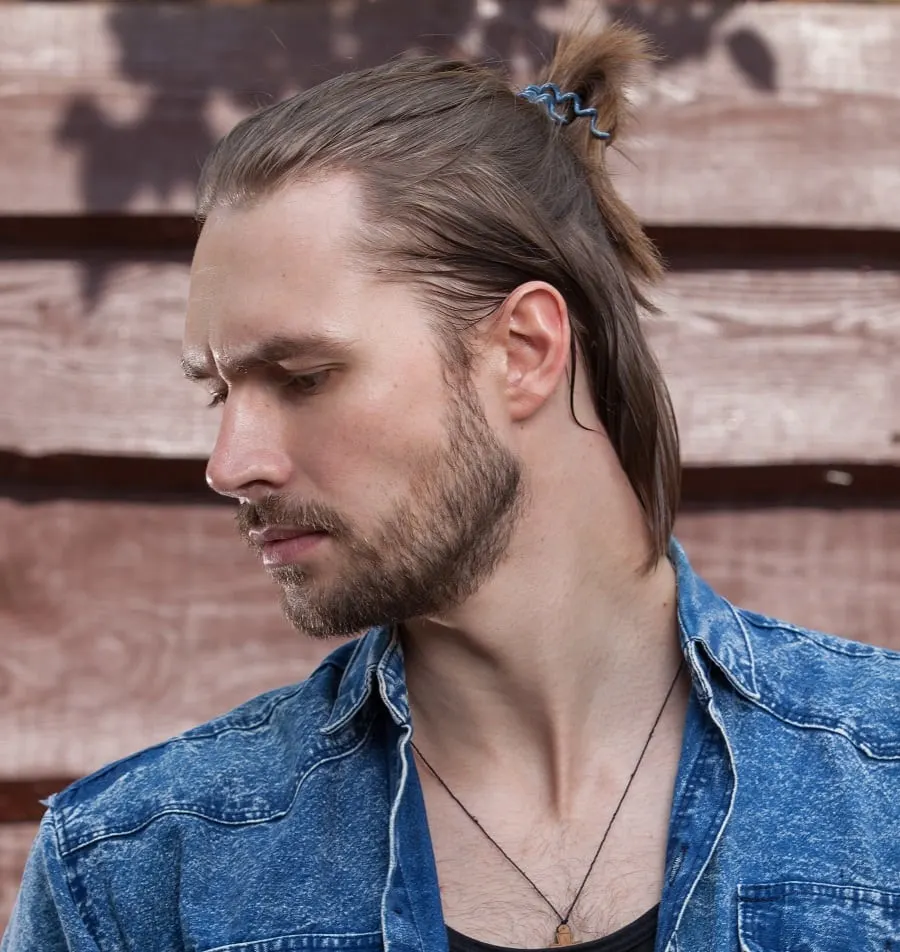 Half-up ponytail blending with a bob cut is a great way to add some fun style to your look.
To get this long-haired look, comb back the hair and take a section of hair from the top and secure it higher at the crown with a hair band.
4. Dreaded Bob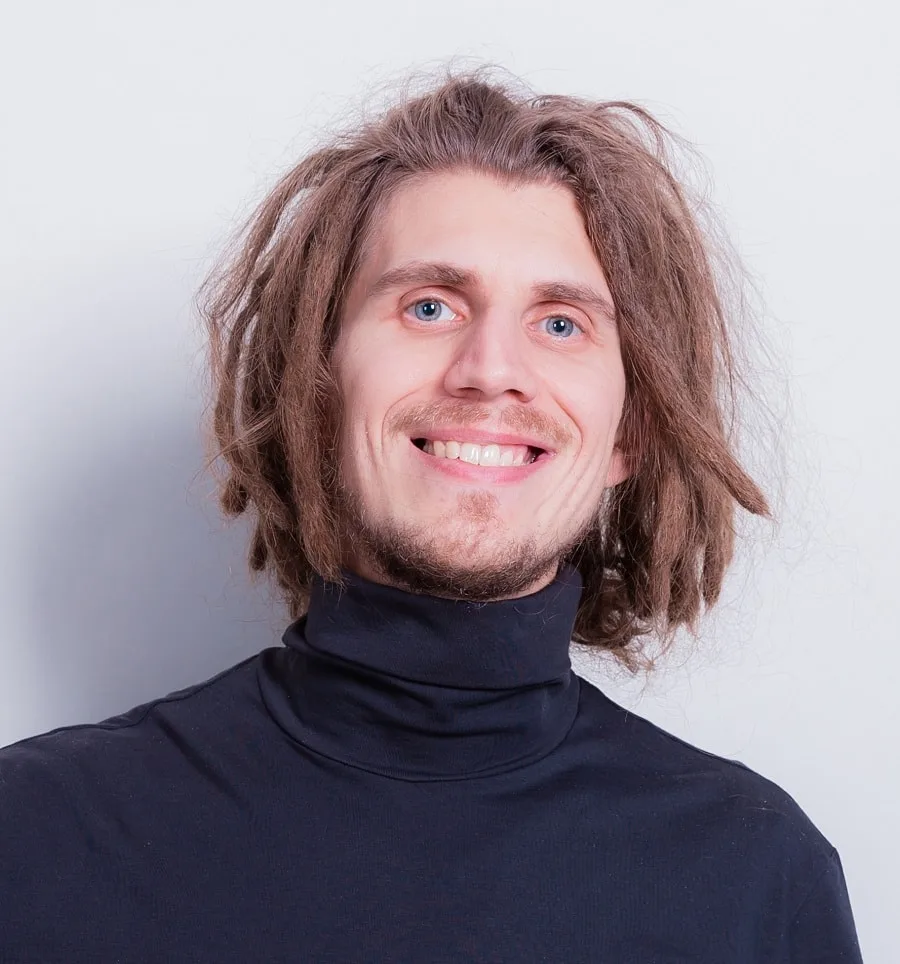 Styling bob hair with dreads can be challenging, but you can achieve a great look if you have patience.
First, separate your dreads into different sections using your hands. Then just let the hair hang down on the sides while putting the front backward.
5. Side Braids + Curly Bangs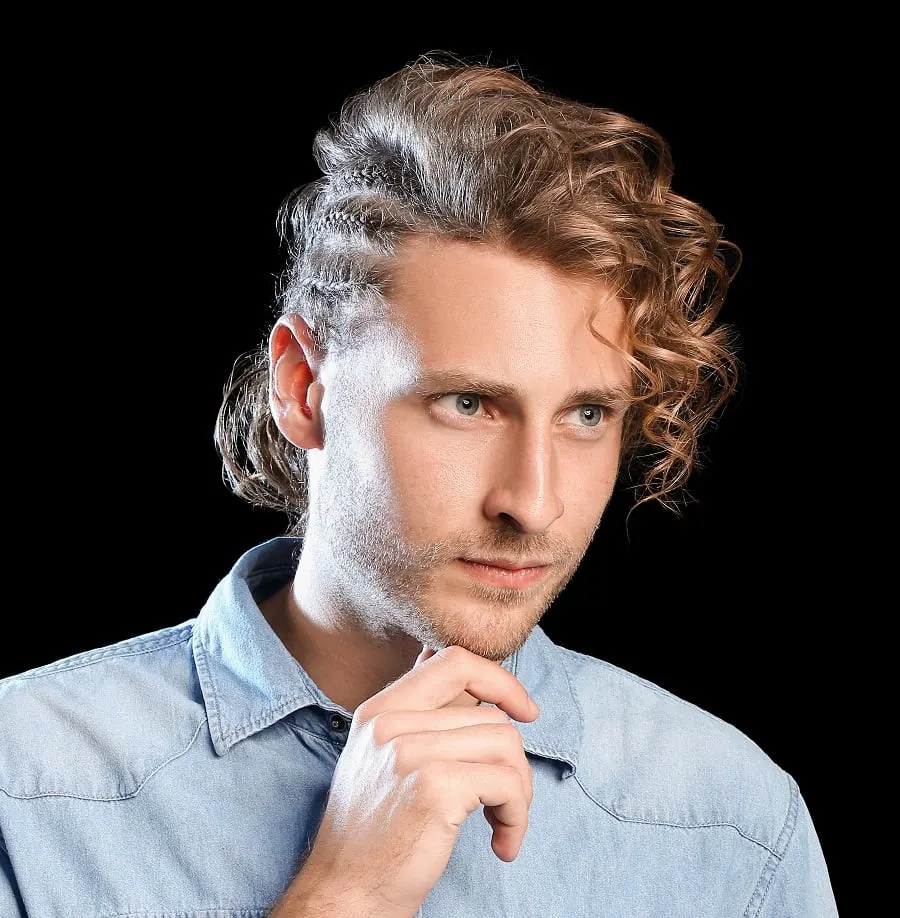 To achieve this look, begin with parting your hair on the side and making a few braids one side of the head and working up towards the back. For the other side, use a small barrel curling iron and curl it away from your face.
6. Thick Classic Bob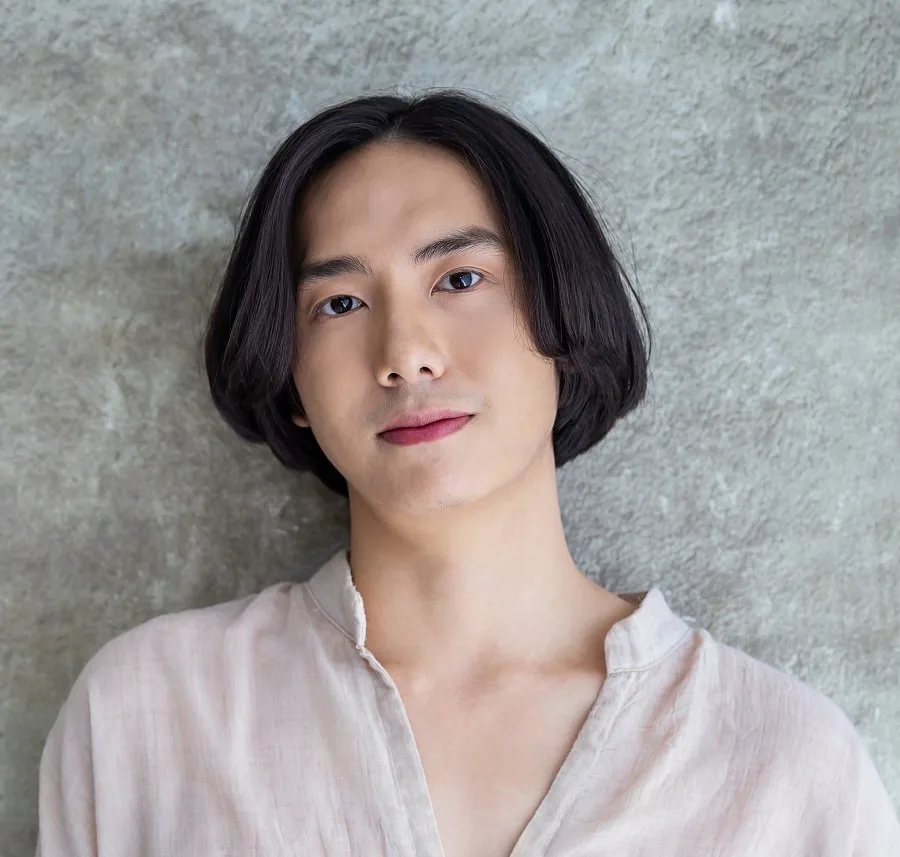 To get the look, start with clean, dry hair. Apply a small amount of hair oil to your hair, and then use a comb to evenly distribute it throughout your hair, creating a middle part. Finally, finish with a strong hold hair spray to keep your hairstyle in place all day long.
7. Classic A-Line Bob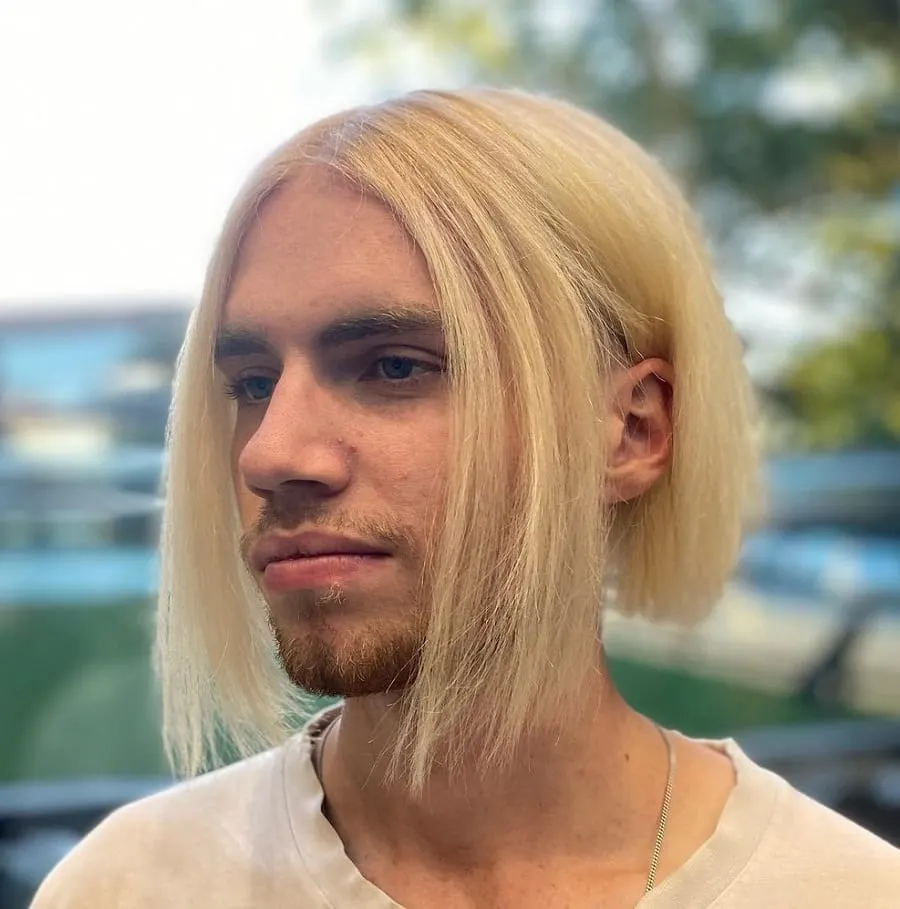 For a modern and stylish look, men can style their bob into an A-line style. It involves keeping the hair long in the front and short at the back. Then the front and back are matched like an arrow shape.
8. Angled Bob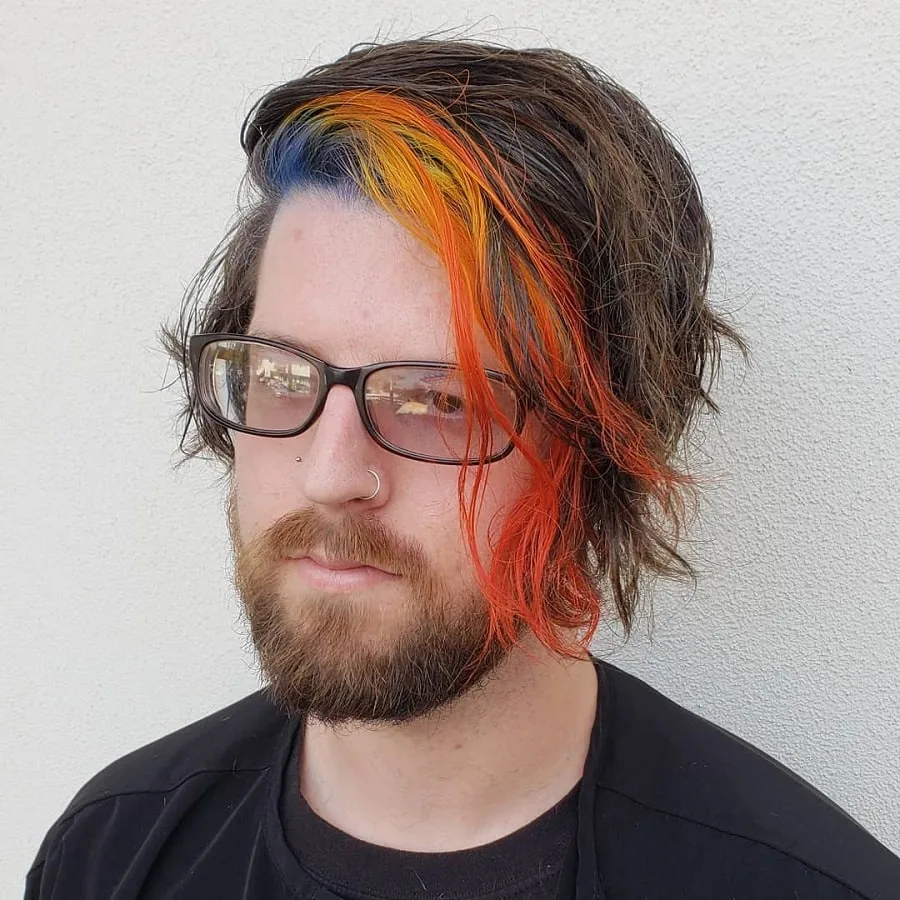 It is a sharp and stylish bob hairstyle for guys that is easy to maintain. Start by applying a small amount of product to damp hair. Next, use a comb to create a side parting. Then, use your fingers to push the hair forward and down into place.
9. Brush Up + Puffy End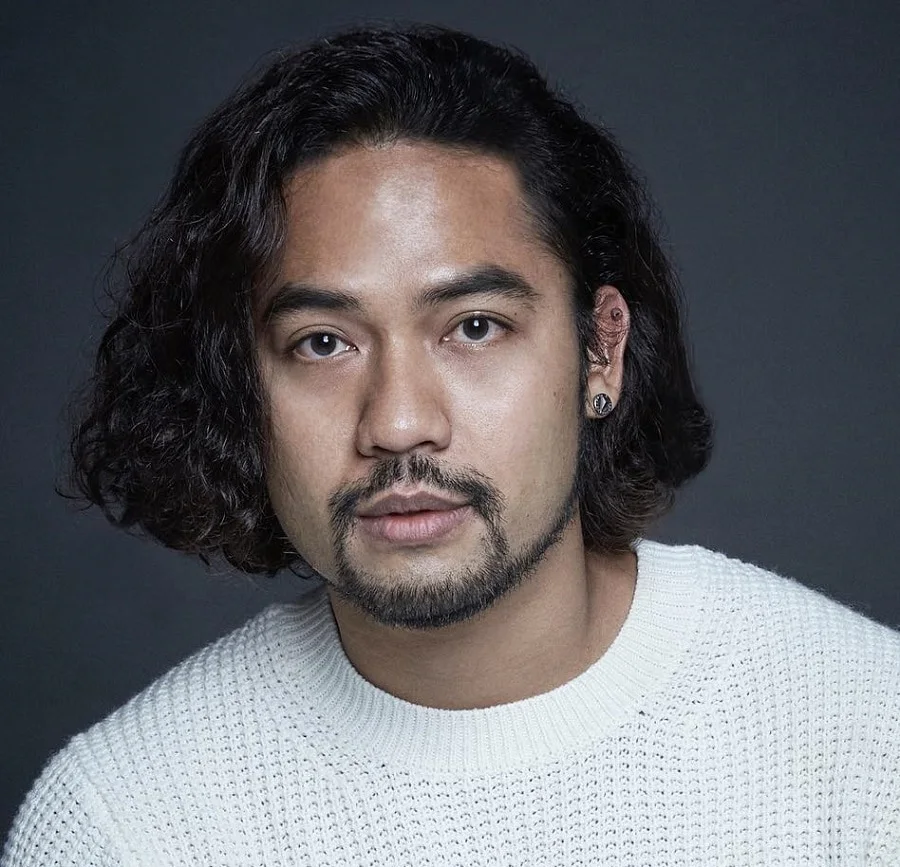 This macho medium hairstyle can give you some volume. Start by blow-drying your hair with a round brush to add volume.
Take a flat iron and create light curls at the ends of your hair for texture and shape. This style looks great on the oval face.
10. Blunt Curls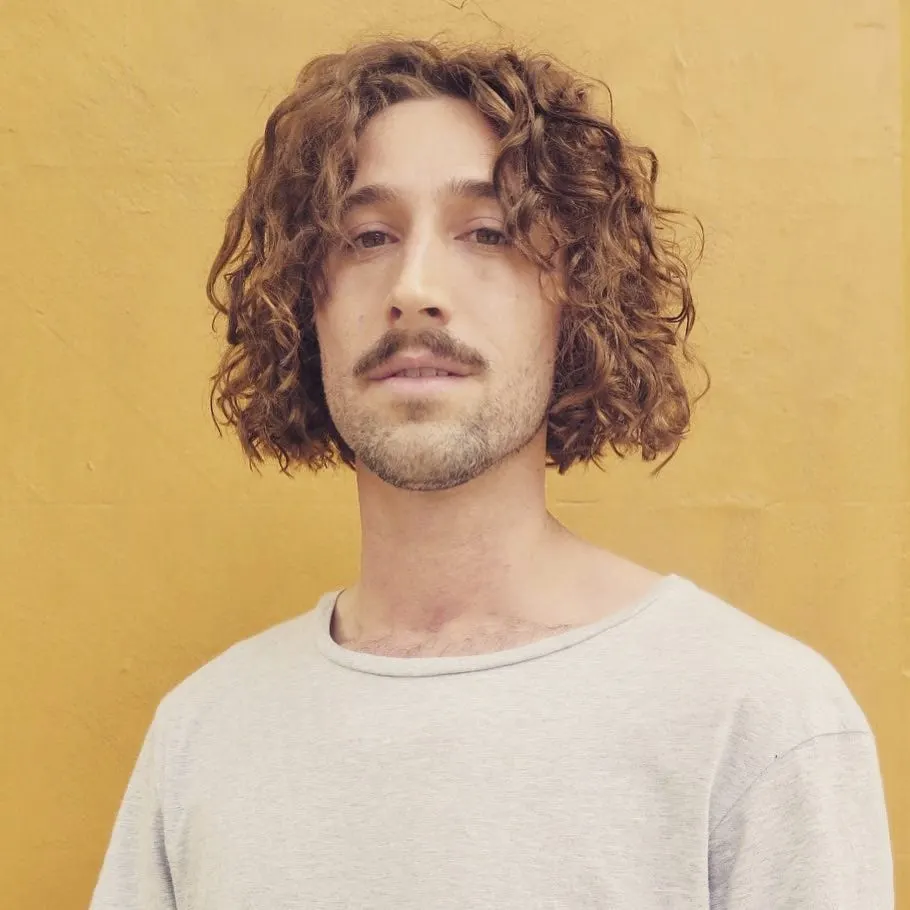 If you are looking for something different for your bob cut, the blunt curl is a great choice for men. This long manly hairstyle features a curly and choppy look that is both edgy and modern.
The hair around the crown of the head is cut in layers that create a more voluminous finish with a curling iron that can be styled with ease.
11. Salt and Pepper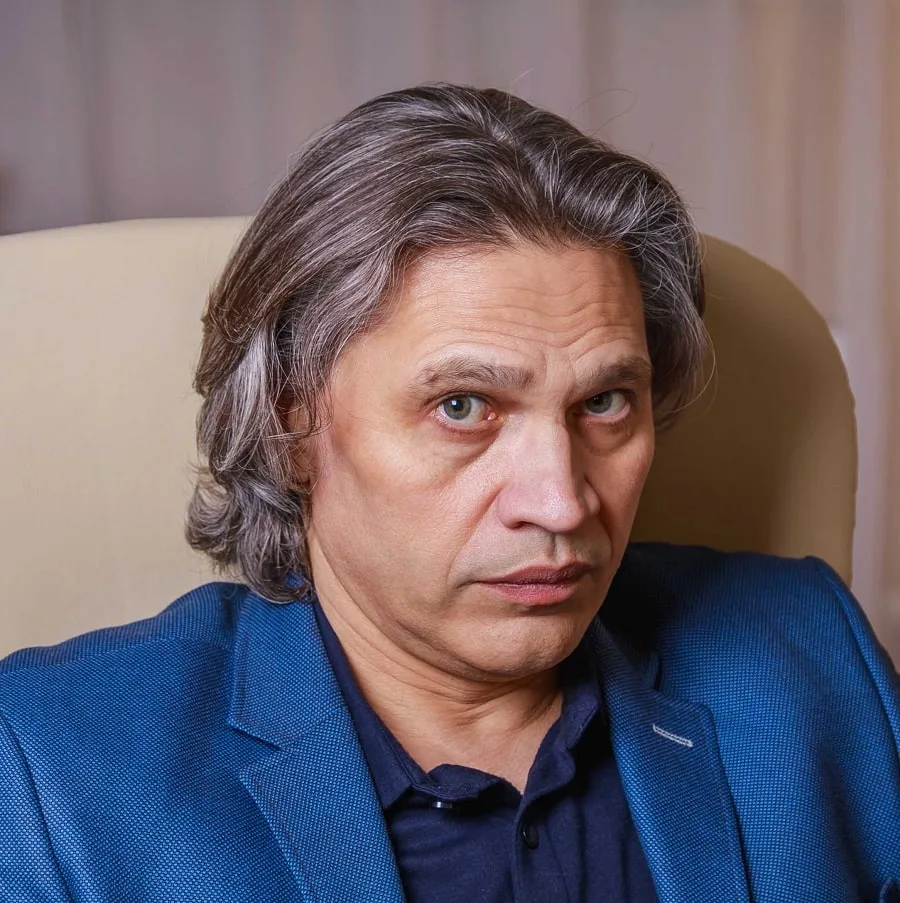 This hairstyle is perfect for men over 40 that can be tailored to suit any face shape. Start by washing and conditioning your hair.
They towel dry your hair until it is damp and apply a light mousse or wax to create texture. Comb it through your hair and blow dry using a round brush to shape your desired look.
12. Messy Bob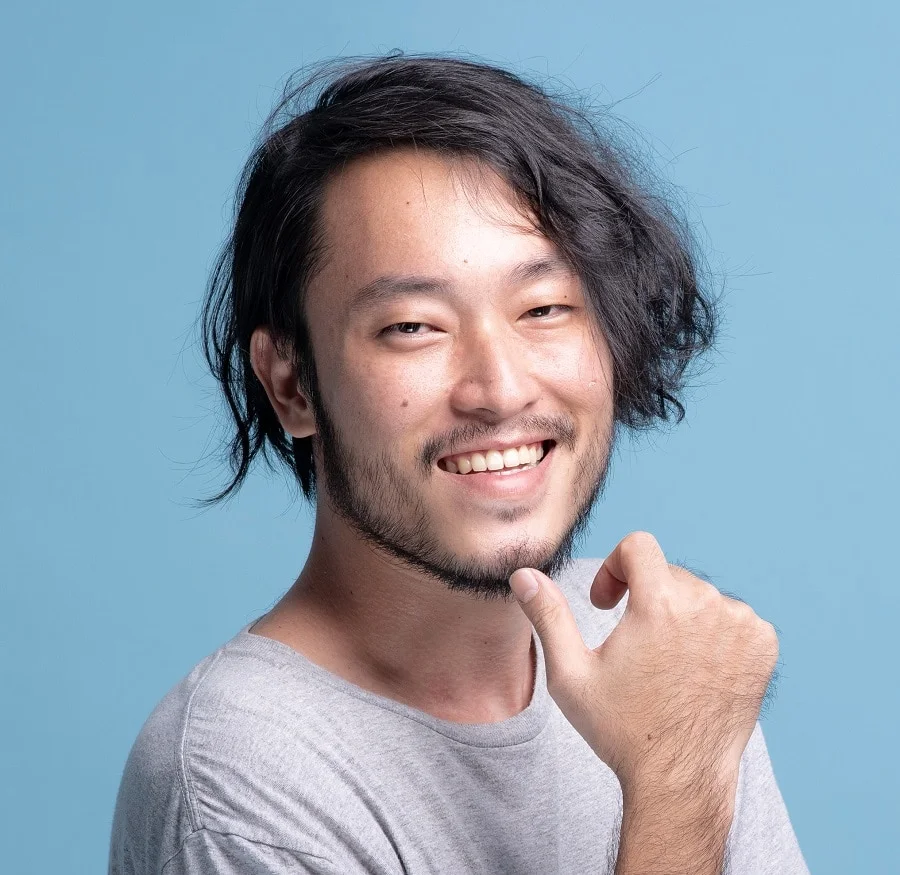 Styling a messy bob hairstyle with a light side part can be a great way to change up your look.
To start, use a round brush and volumizing mousse on damp hair to create light volume at the crown. Then, blow-dry the hair in small sections until it is completely dry.
13. Straight Chop with Bangs
It is a great hairstyle for men with naturally straight hair who want a low-maintenance look on their bob. To get the look, start by cutting your hair up to the jawline. Be sure to leave enough length in the front to create bangs.
14. Thin Bob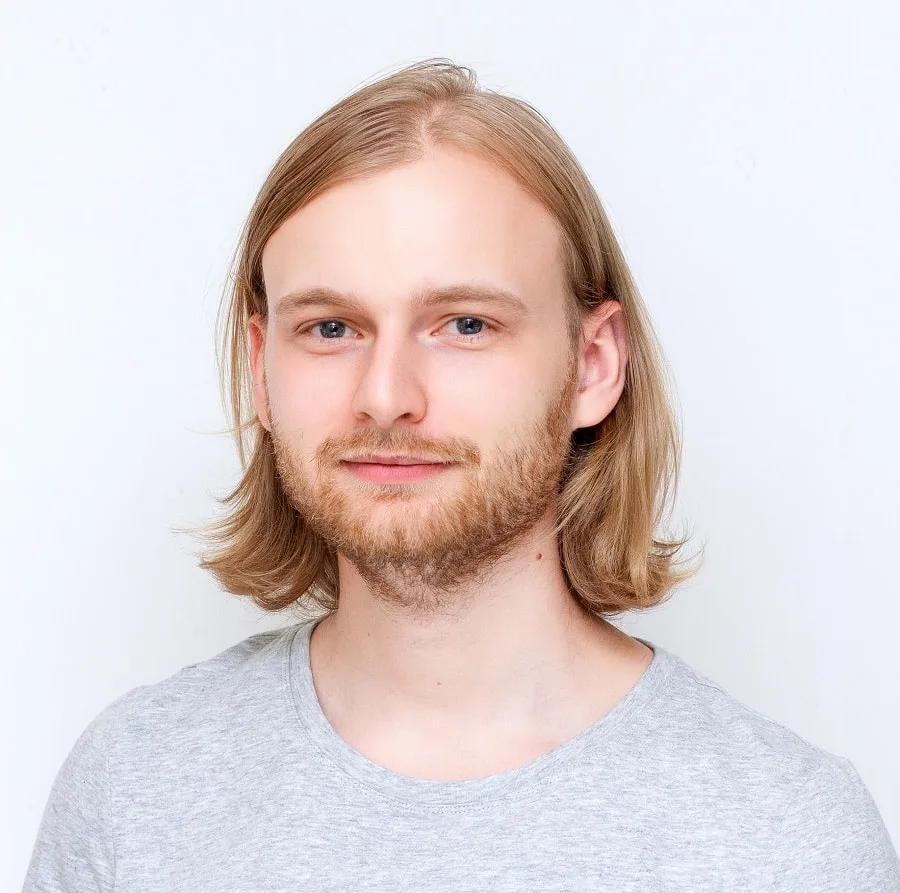 A thin hair with a middle part is a great choice for men with fine hair. You will want to make sure that you use a volumizing shampoo and conditioner to give your hair some body and fullness. Then just comb the hair parting in the middle.
15. Bob Ponytail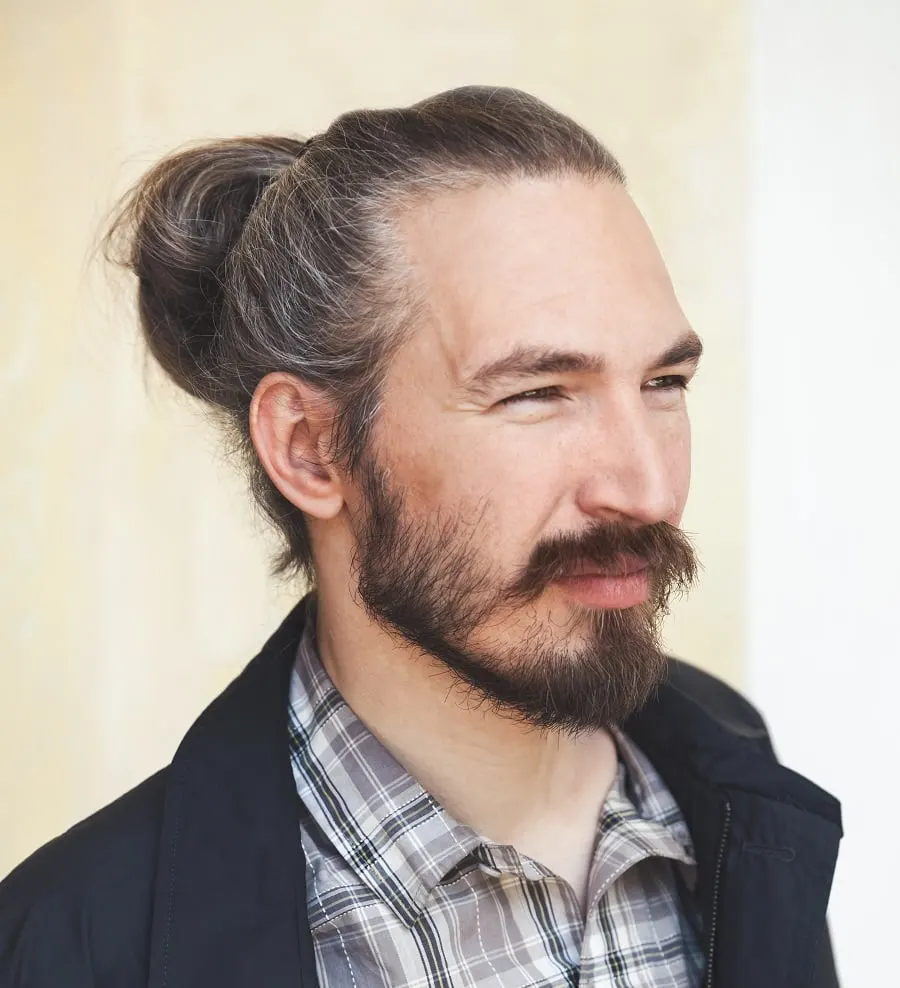 For men with long hair, styling your hair into a ponytail can be a quick and easy way to change up your look.
Use a brush or comb to gather all of your hair at the crown of your head. Secure your hair with a hair tie or elastic.
16. Combed Back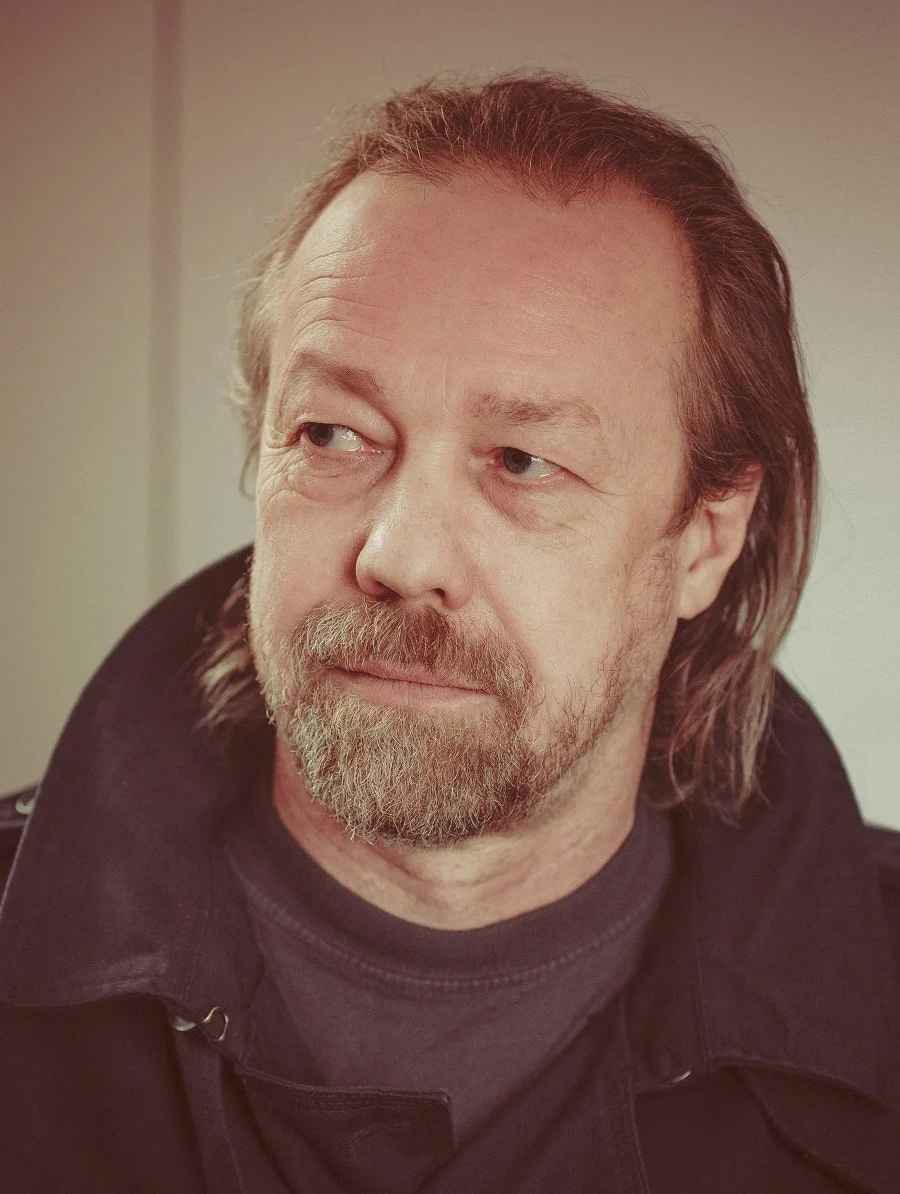 This manly bob hairstyle is perfect for those with a receding hairline because it helps to camouflage the hair loss while still looking chic and stylish. Simply use a paddle brush to blow dry your hair straight back from your forehead.
17. Side-Parted Bob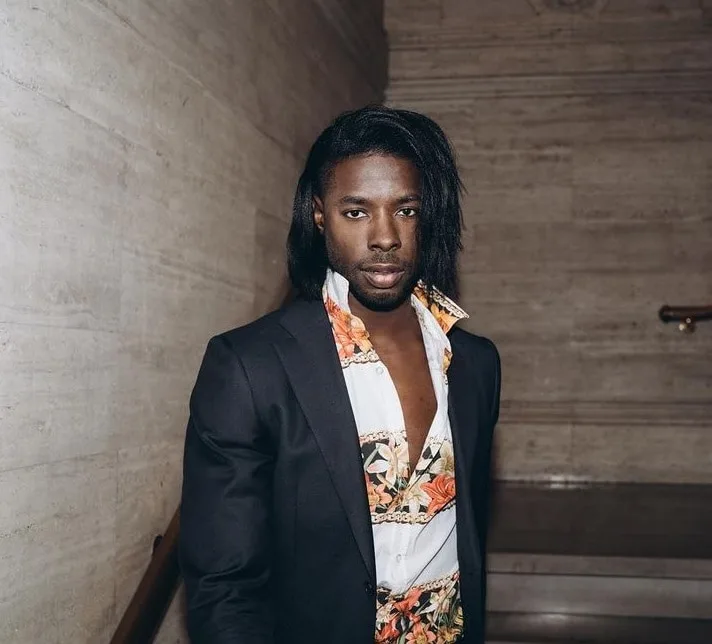 To get this long hairstyle for black men, you have to straighten your afro hair first. After that, use pomade on your hair and blow dry while combing to the side. It looks great in a rectangular face shape.
18. Ear Length + Bangs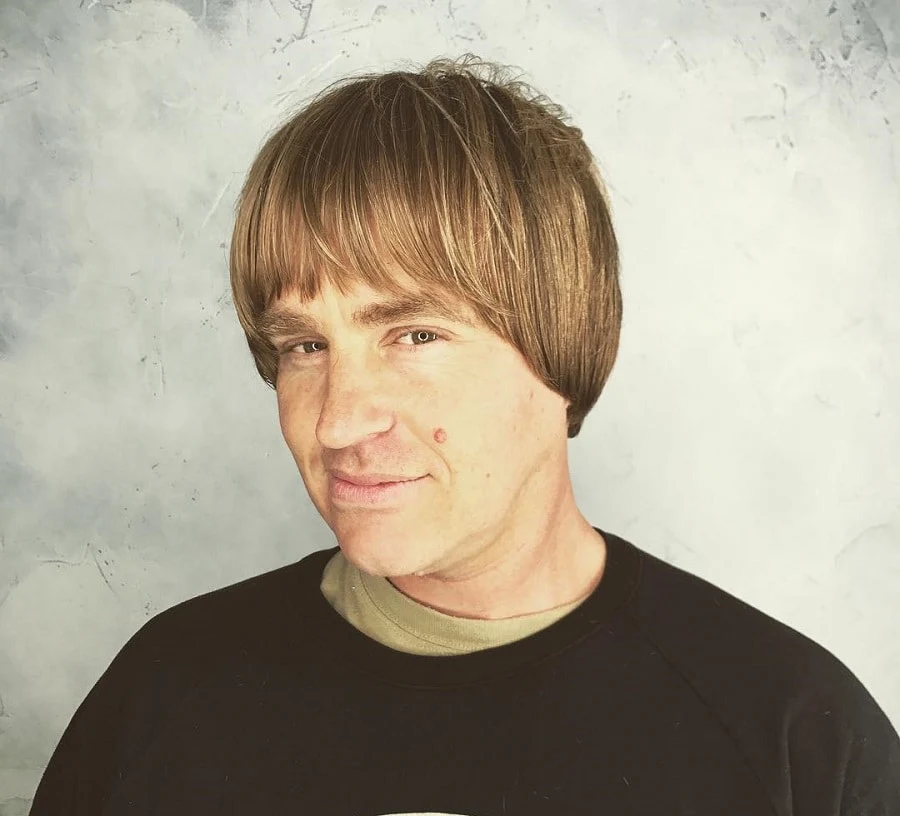 This bob cut is perfect for fine-haired men, as it can help give the illusion of fuller, thicker hair. Start by washing your hair with a volumizing shampoo and conditioner.
For added volume, blow dry your hair with a round brush and use a flat iron to smooth out the hair.
19. Long Tousle Bob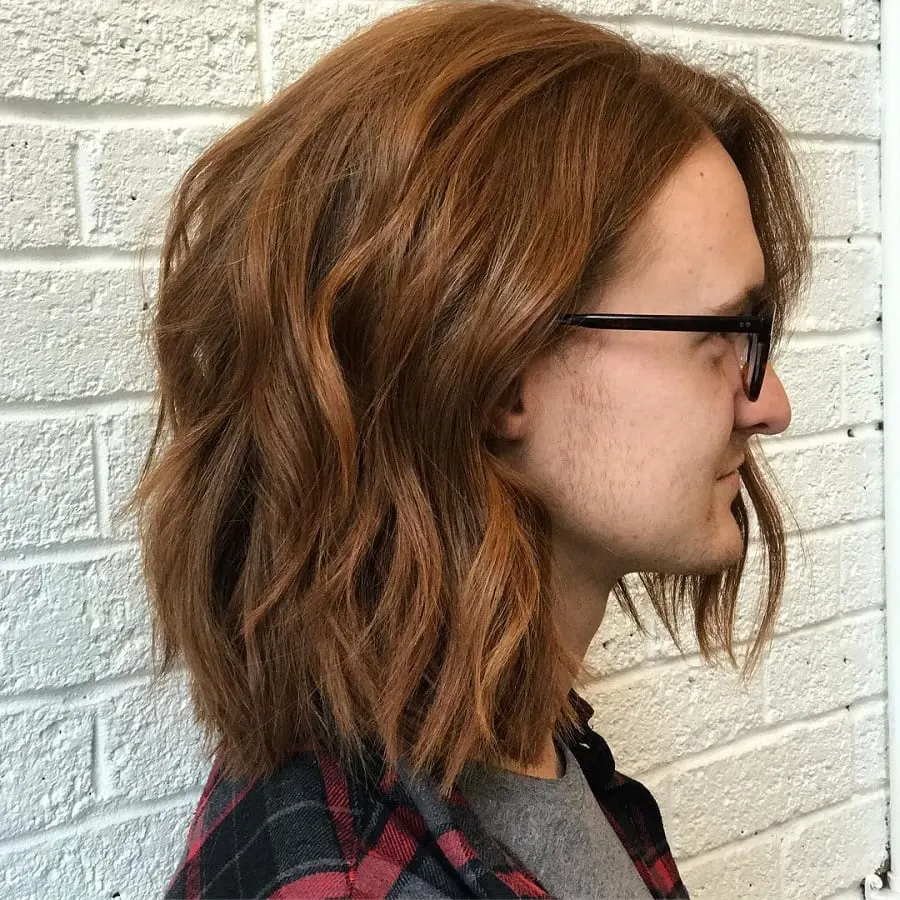 This men's bob look is perfect for those who have long, wavy hair. To get this style, wash your hair with a good shampoo and conditioner. Then blow dry your hair while tousling using a round brush and fingers.
20. Middle Part Curly Bob
To style this look, you will need to first define the curls with a curling iron or wand. Start by sectioning off the hair and curl each section with an appropriate size barrel for your desired look. Make sure to leave the ends out of each curl, as this will help to create a more natural-looking bounce.
Regardless of your hair type or texture, a bob can work for you. It's low-maintenance and always in style—a true gem among haircuts for men. Also, it's a versatile style that can be tailored to your specific look. And who knows, you might just find that it's the perfect haircut for you.