Hair color for brown eyes can look lovely and completely matched. Many times, people first notice your eyes. If they are unique or matched with your hair color, they will look even better. Although eyes are windows of your soul you should consider them as a factor when choosing your hair dye.
Women sometimes consider brown eyes are simple and ordinary. But, the fact is that brown eyes, matched with different hair colors and skin tones look more than beautiful and attractive.
If you are interested to see how to make your brown eyes pop, then you have come to the right place.
Tips to Choose Best Hair Shades for Brown Eyed Girls
There are a few tips to know before choosing the perfect hair color for brown eyes. First of all, you should consider the skin tone, makeup, and clothes you usually wear.
Hair Color for Dark Brown Eyes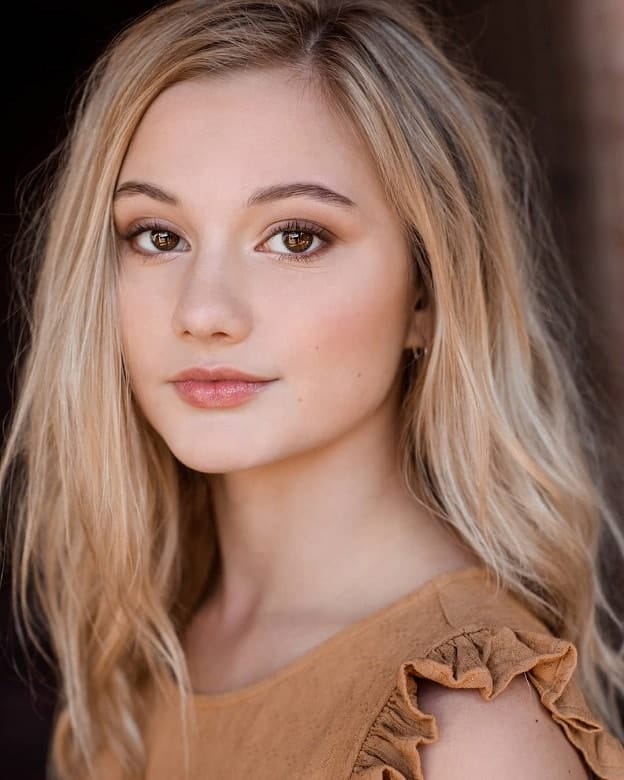 Hair color for girls with dark brown eyes should be something between dark chestnut and black-brown. In any case, you should pick a shade that is cool-toned.
If you have cool skin tone pick hairstyles that are in medium brown hues and with blonde highlights. They will create a wonderful balance and contrast.
On the other hand, if your face is warm-toned, you should try dark tones, such as chestnut brown, just a few tones from black. Don't hesitate to try caramel and auburn highlights. They can make your brown eyes pop.
Hair Color Shade for Light Brown Eyes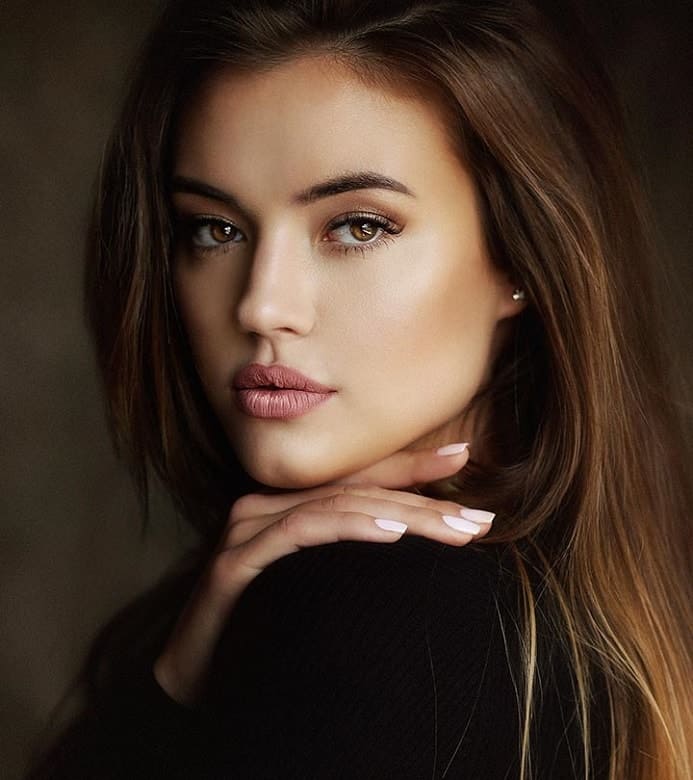 If you are one of those girls with lovely golden brown or brown hazel eyes you should consider warm-toned hair shades such as honey or golden blonde.
Cool skin toned girls should search for golden brown shades that appear to have light caramel highlights. These dirty blonde hair will make your light brown eyes pop.
Warm skin tones look the best with golden hues as well as caramel ones.
The Color of Your Basic Wardrobe
Sometimes, you wear something that you like a lot but on you, it looks ordinary. Why is that? You should choose your clothes based on the colors that look good on you same as hair color for brown eyes. Simple as that. If your clothes are based on yellow, red or golden shades, then you should choose caramel hues with dark highlights.
On the other hand, if your choices are grey, purple, silver you should go for platinum blonde on the one side and dark brown shades on the other.
Shades of Your Makeup
If you put on makeup on a daily basis, then you already know which shades and techniques suit you. However, for those with brown eyes, we have to say that it is safe to go with smokey eyes. You can use green or blue can make your eyes really pop.
Suitable Hair Color Shades for Brown Eyes
For all brown-eyed girls out there – we have found some of the best hair color examples that you should try.
1. Eggplant Hues with Brown Eyes
Playful purple is a fun way to compliment brown eyes and make your look stand out. Deep brown eyes are best when paired with a deep purple hue, like eggplant. This powerful style suits tan and olive skin tones best.
2. Pale Skin with Brown Eyes
Pale skin with pink undertones can handle vibrant color better than tanned skin can. This electric blue pairs well with brown eyes and actually makes them pop.
3. Rich Strawberry Blonde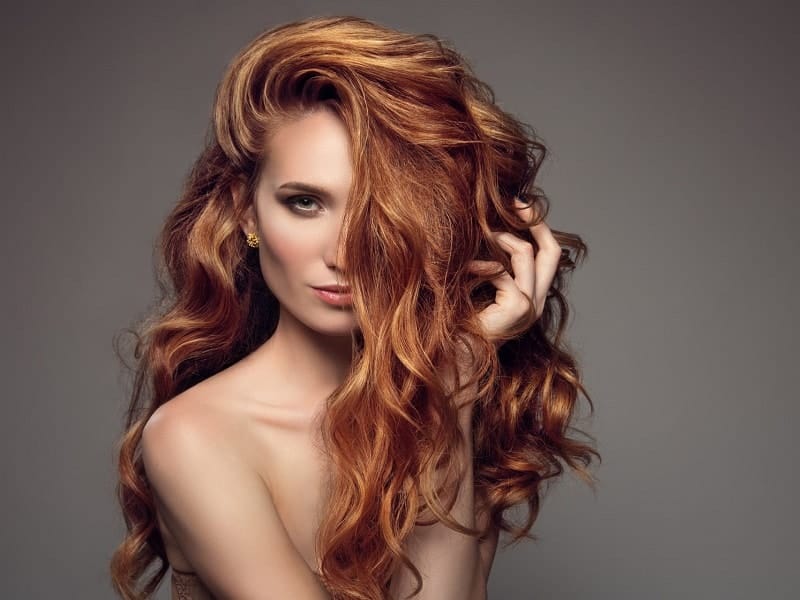 Getting the perfect strawberry blonde hue can be tough, but the results are always stunning when done right. A warm skin tone is key for both red hair and brown eyes. Close on to red on the color wheel, brown eyes enhance the warmth of this look.
4. Brunette with Balayage Highlights
Brunette hair is a classic for brown eyes, as the two represent an extremely common combination throughout the world. Your hair doesn't have to be basic, however. Add in subtle highlights to give your locks rich dimension.
5. Splash of Pink
Colors, those that sit opposite each other on the color wheel will look best together. Brown and pink fit this description to ground and balance well! You don't have to douse your whole head in this strawberry pink color. Artful splashes on light brown or blonde hair will do the trick.
6. Bright Blonde with Brown Eyes
There is something so beautiful about the rich contrast between brown eyes and light and bright blondes. An icy-toned blonde actually brightens and draws attention to your face, making those brown eyes shine.
7. Natural Hair on Dark Brown Eyes
Create a spectrum of shade with tonal highlight for a deeply alluring look. Your eyes should be the darkest, followed by a lighter brunette, then a dusting of lightest caramel at the ends here and there. Natural curls add even more depth.
8. Tri Tone Ombre
Deep brown eyes ground this colorful glam bob. Whether you're into this specific look or want a different combo, start with a color, like this pink, that is complimentary from brown and build from there. Tip: The lightest section of hair should be in the middle to brighten your face.
9. Perfectly Matching Brown
Long dark brown hair suits girls with warm skin tone. It also matches with dark brown eyes, and monochrome looks are very trendy right now. If you like to wear red lipstick, don't hesitate – with this hair color for brown eyes and skin tone your red lips will look stunning.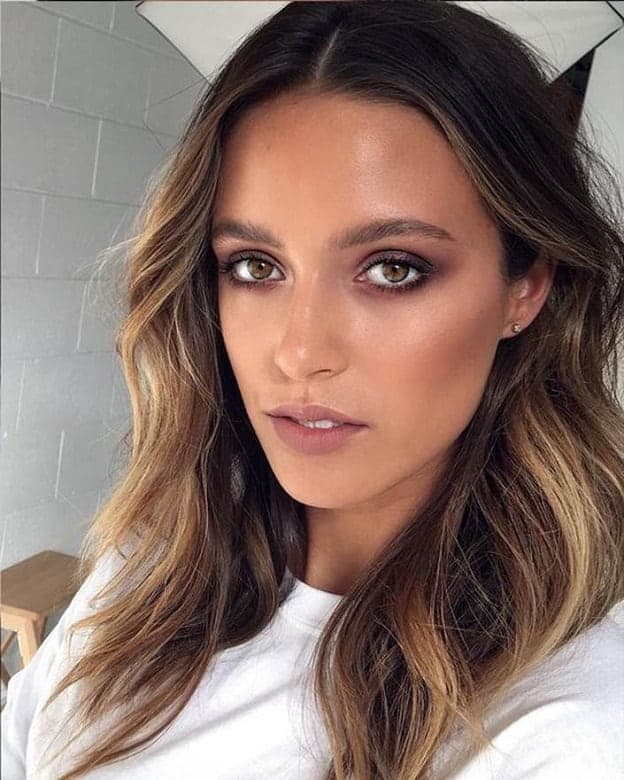 Light brown eyes look so eye-catching and nice. You can be sure that they will make you stand out from the crowd. However, you can also boost that effect by dyeing your hair in dark brown with caramel highlights.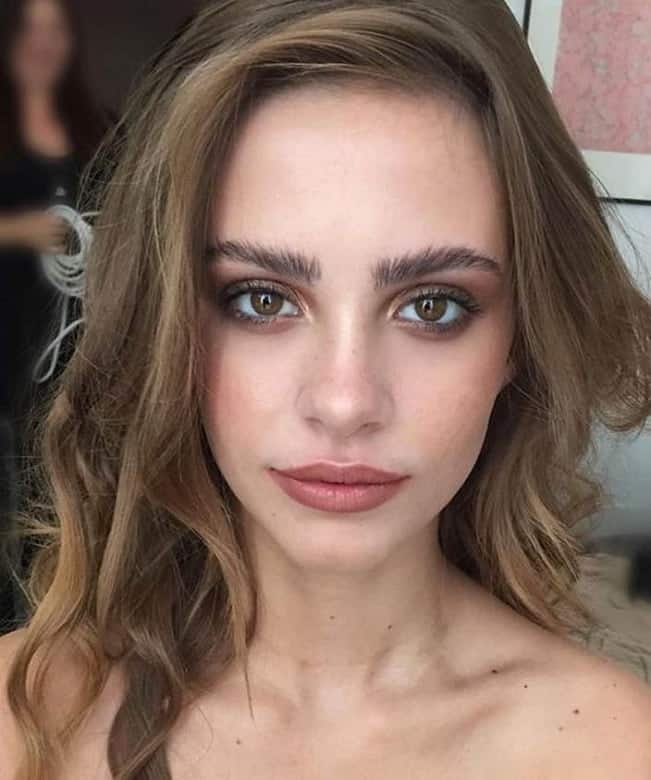 Light brown hair color, aka dark blonde suits girls with warm skin and lovely brown eyes. You can wear this shade every day, without worries you will look dull. This hair shade for brown eyes is an amazing shade to try with brown smokey.
Platinum blonde is ultimately sexy and stylish hair color. And girls with brown eyes shouldn't run away from this hair color. It suits them just fine! You can leave your roots dark brown or black even, to make an even better contrast.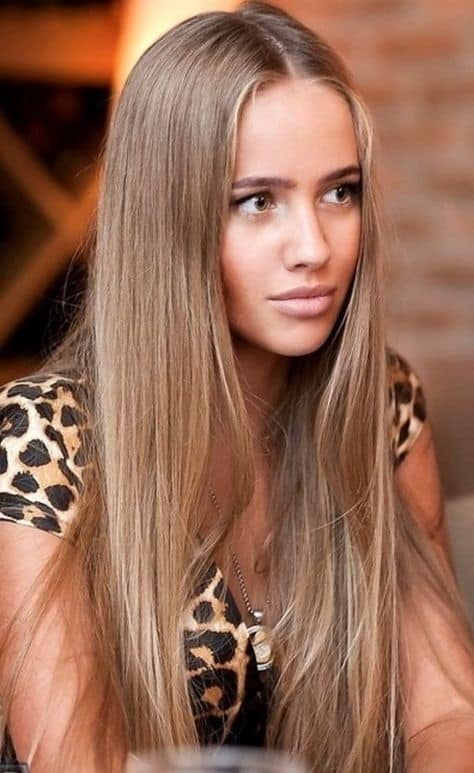 Youngish and very casual, this light brown hair will be your on-the-go hairstyle for every day. Your hair looks healthy like it is sun-kissed. You can always count on some stronger makeup – smokey eyes, nude lipsticks, and false lashes.
Ashy blonde hair color looks wonderful on warm skin and in combination with brown eyes. You can even make it look more attractive by adding highlights or lowlights. You can leave roots in your natural hair color for an amazing ombre effect.
Golden hue is great hair color for brown eyes for all girls how can't decide between blonde and brown dye shades. They match girls with brown eyes and warm complexions. However, wearing this shade in the summer is the real thing. It will look excellent when your tan becomes a bit sun-kissed.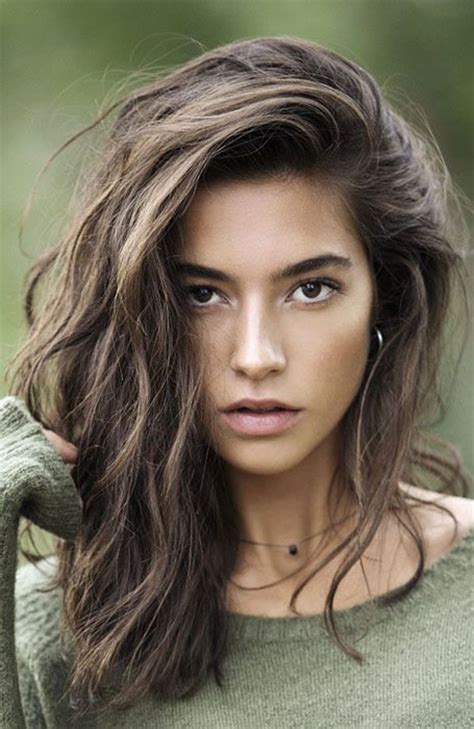 If you have dark brown hair and you want to make it look more interesting, just add a few highlights. You can wear it messy like this or style this choppy haircut for elegant occasions. This is a perfect haircut for girls who like boho vibes in their style.
Lovely brown shade on your roots will slowly turn into the honey blonde hair end. This hairstyle looks great, no matter where you plan to wear it. It is perfect for both daily and elegant events. And most of all, this hair color matches perfectly with your brown eyes.
Hair color for brown eyes is not only brown or blonde. You can absolutely try something new like auburn. This shade looks perfect on girls with fair skin complexion. Also, this hue is sexy, attractive, and what is important for you, it matches with brown eyes.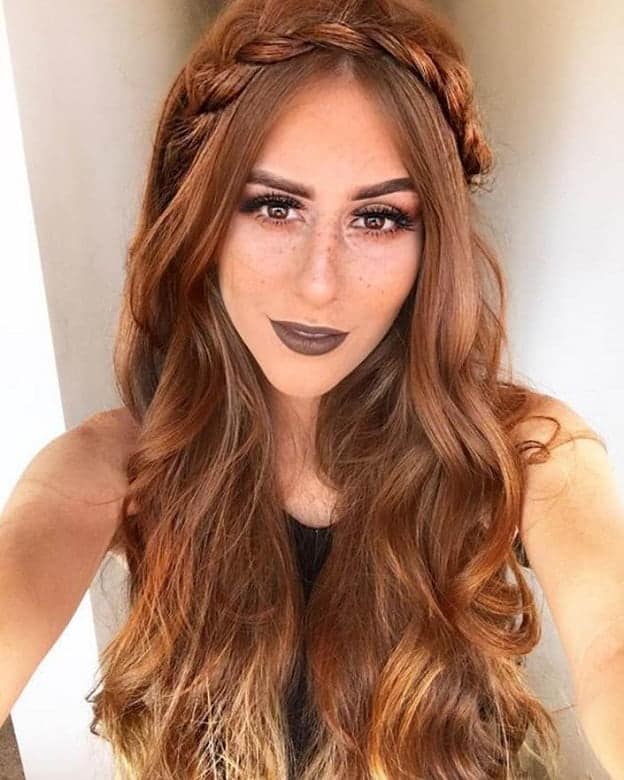 Auburn is great hair color for brown eyes. Perfectly attractive and very sexy. It is a great color to wear in winter and fall time when you can match with leaves. You need to try it! Make a nice braid and enjoy in this lovely everyday haircut.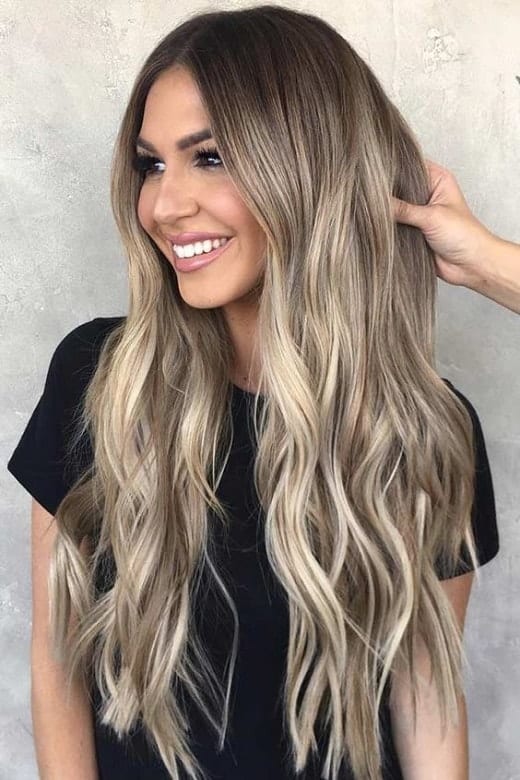 Balayage became one of the most popular techniques for dyeing your hair. It is also very practical because you don't need to dye your hair every two or three weeks. Leaving your roots in natural color is even more interesting.
Hair color for brown eyes isn't that hard to find. You just need to pay attention to those tips and tricks that we have mentioned and be creative with your lovely hair. From golden brown to platinum blonde – everything counts.