You might have heard of rose gold, but have you heard of dusty rose pink? It's the middle-ground between light and dark pink with an ashy undertone, perfect for women who want something unusual yet still pretty.
Celebrity stylist George Papanikolas actually described the color as more of "a whisper than a shout of vibrant color." So whether you have short or long hair, curly or straight, you need to see why a dusty rose pink hairstyle should be your next reason for a trip to the salon.
How The Dusty Rose Hair Color Got Popular?
Like many hair trends, the dusty rose pink hair color became popular because of celebs like Kylie Jenner, Bella Hadid, and Elle Fanning.
Thanks to runways with models who rock the latest fashion designer's creations, dusty rose came out of the shadows and blew everyone away. The color is now often seen on both celeb and hair stylist's Instagrams everywhere.
When people realized the ashy shade mixed well with practically every other color out there, it took off even more, becoming a go-to shade to liven up any look with a touch of femininity. As you'll see below, there are no limits to the way dusty rose hair can be rocked.
How to Get Rose Pink Hair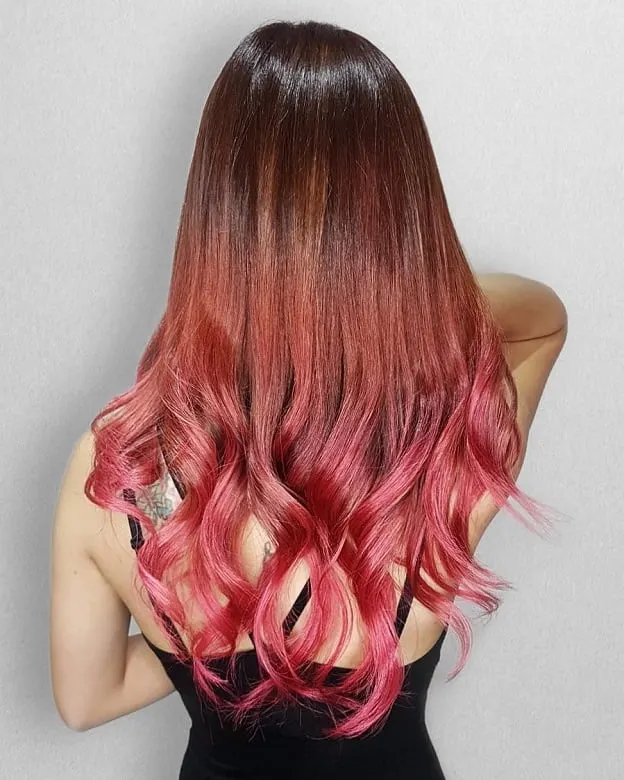 If you have darker hair you will need a bleaching agent in order to lighten up your roots. If you have platinum hair all you have to do is purchase a rose gold or pink hair dye. Your purchased kit (bleached or dye box) will tell you the exact instructions when it comes to color mixing ration.
Wear some old clothes and don't forget hand gloves which will protect you from getting dirty. Mix your bleach along with your developer and shake the bottle vigorously after you are done combining these two products.
Clip your hair in sections and work with smaller ones starting in the middle. Add your bleach to comb-through hair and make sure you dye your roots since these can bleach faster than the rest of your hair.
Let the bleach sit for 15 minutes and then rinse it out. After your hair is completely rinsed out, do your rose gold dye next. It is very important for your hair to look golden, white, platinum, or silver before you apply a pink dye on top.
If you don't want to use hair dye you can also use a purple toning shampoo since it can penetrate the strands just as well. After you achieve your wanted color don't forget to condition your hair and blow-dry per your preference.
Dusty Rose Pink Hairstyles
Dusty pink hair or rose pink hair both are breaking the internet for girls. Check these beautiful dusty rose hair styling ideas to get inspiration for your next look.
1. Dusty Rose Gold Hair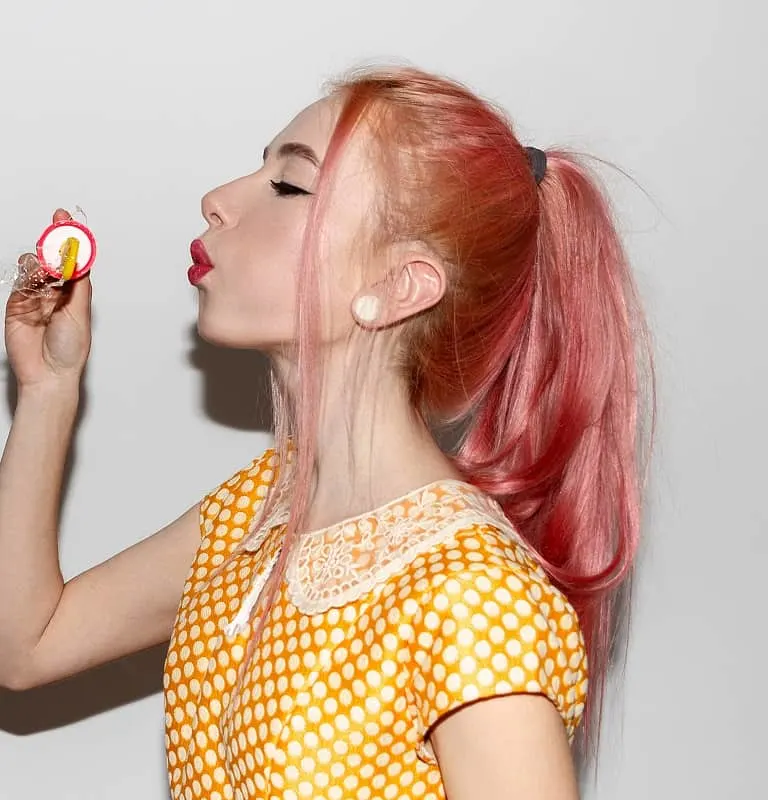 With the right clothes and a gorgeous loose ponytail secured just below the crown of the head, a dusty rose pink with gold comes across as vintage and very flirty.
2. Long Dusty Rose Hair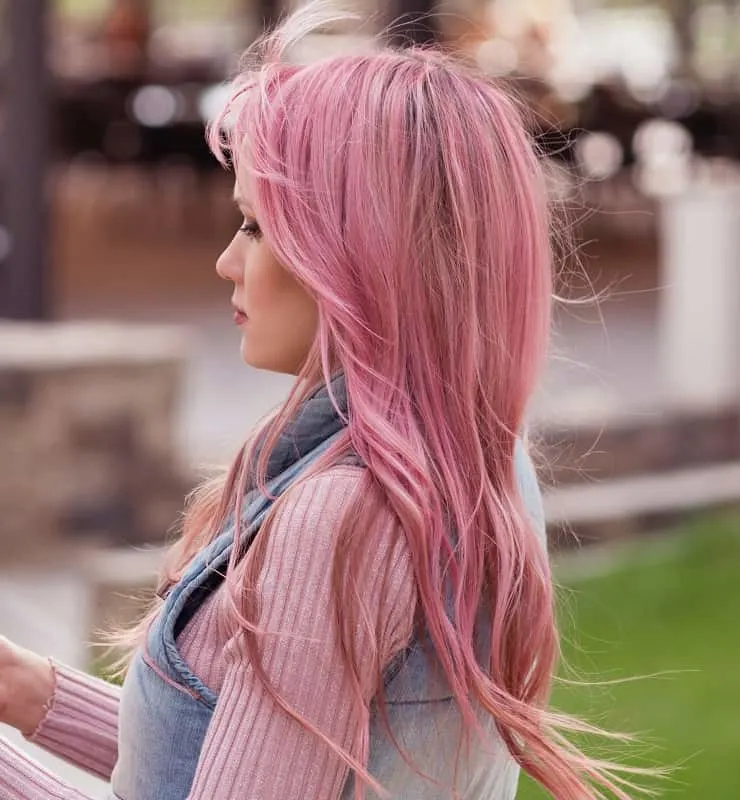 This long straight hairstyle has more of a dark dusty pink rose color, a gorgeous color for flattering light and medium skin tones.
3. Dusty Rose Ombre Hair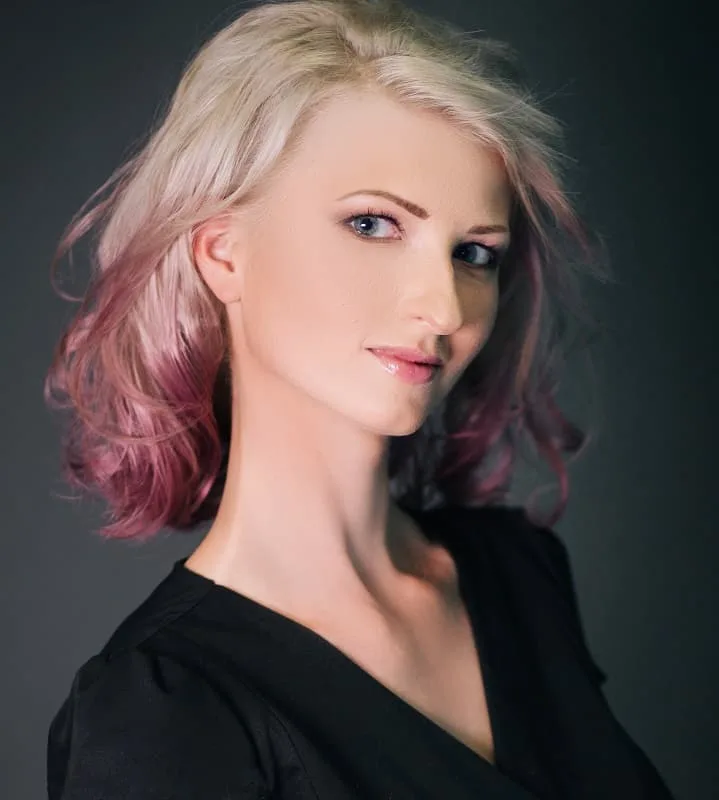 If you're blonde or plan on lightening up your hair, try a dusty rose ombre. The colors go from blonde to light pink to dark rose – a stunning combination for statement style.
4. Dusty Rose Balayage Hair
Balayage with body full of waves is a beautiful way to add dusty rose to your hairstyle. This short bob is maxed out of texture and combines both light and dark pink.
5. Dusty Rose Hair for Black Women
Why go for blonde or caramel highlights when you can try a feminine touch of dusty rose? Your curly hair will stand out even more with the color.
6. Dusty Pink Hair with Side Part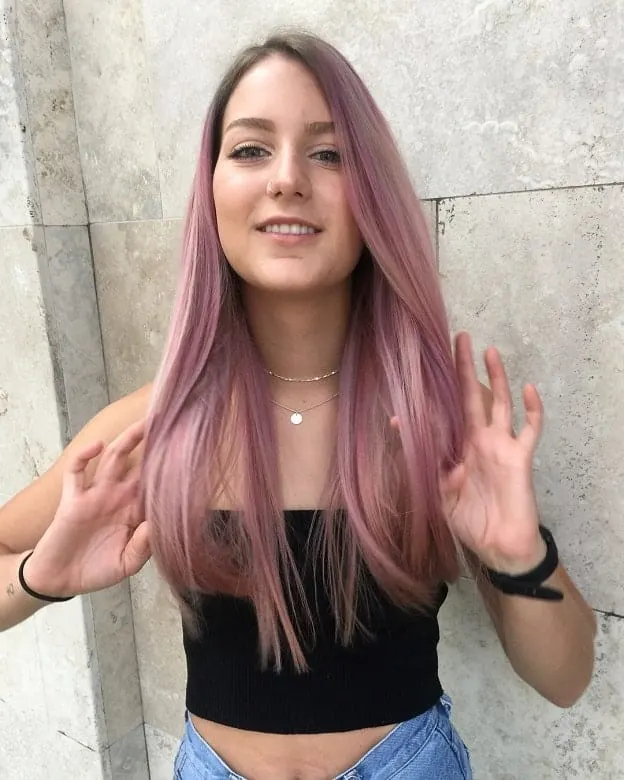 This rose gold pink hair has some interesting highlights which will look the best on women who are in their 20s. This hairstyle is very fashionable and ideal for everyday activities due to its practical length and mess-free bangs.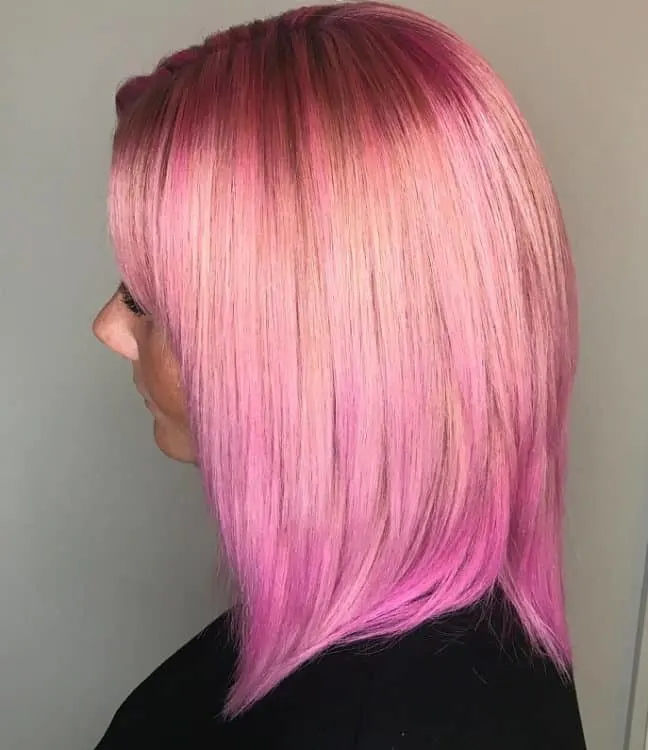 This hair length along with the rose pink hair color will suit moms or even women who are in their 40s! The look is timeless and is super easy to achieve since it only takes up 5-10 minutes of your styling time.
8. Dusty Pink Hair with Highlighted Ends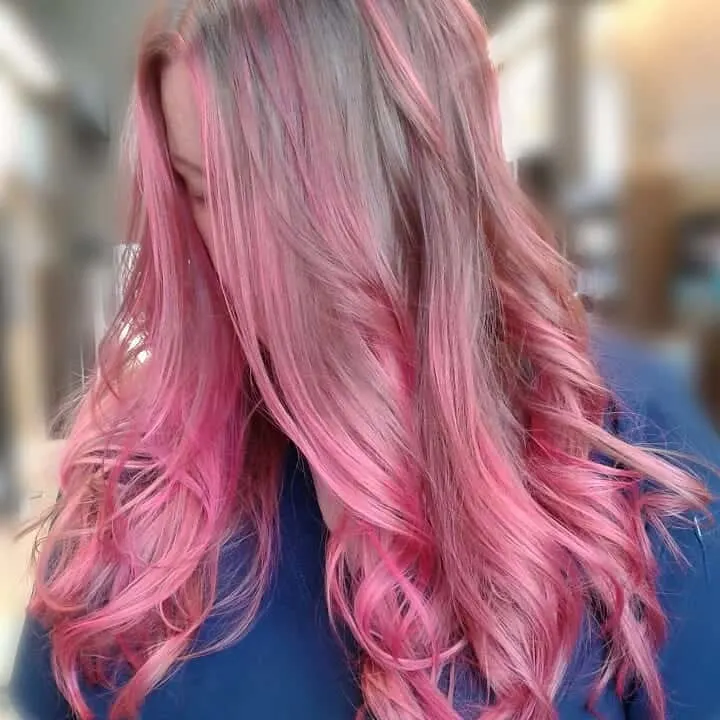 Bleached ends and long loose wavy curls are what make this dusty rose hair so unique! If you want to feel like a true Barbie you should get this hairstyle. It screams sophistication while looking super girly!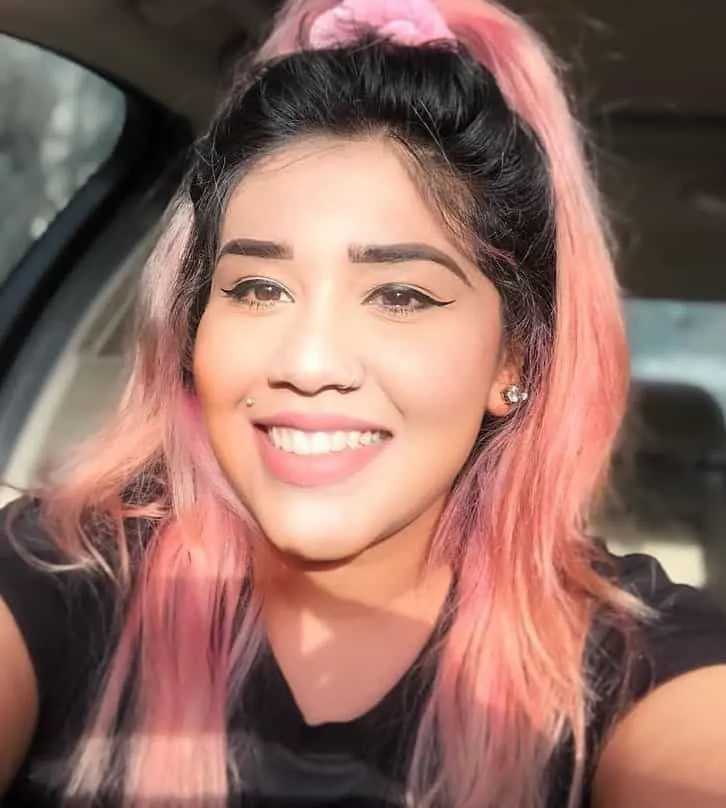 For those who mind their hair touching their face, 50% of the time try getting this half up half down dusty pink hairstyle. It is very practical and will allow you to stay cute while being active throughout the day.
10. Smokey Pink Hair with Tight Curls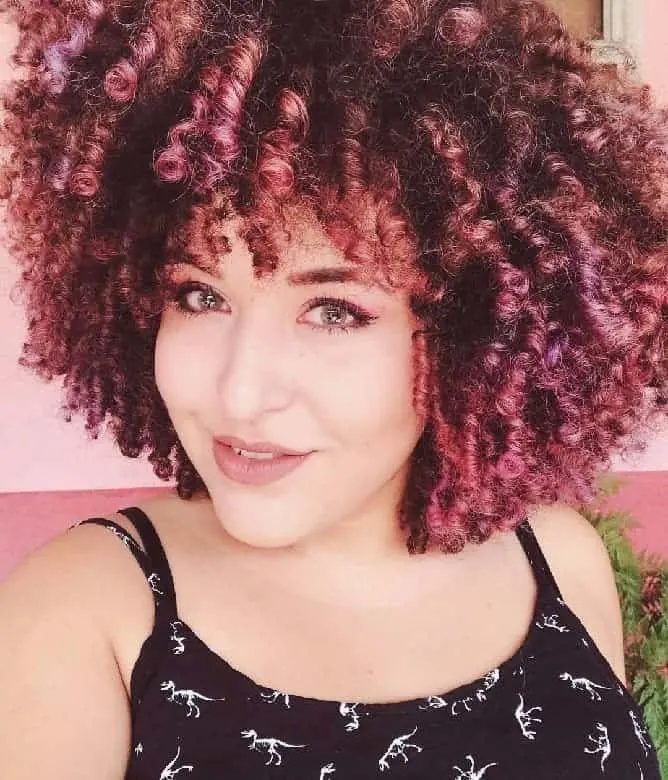 If you are a fan of curls this rose pink hairstyle will suit you. It can look good on anyone, but it is recommended for women who already have curls and who want to further embrace them with their unique hair dye.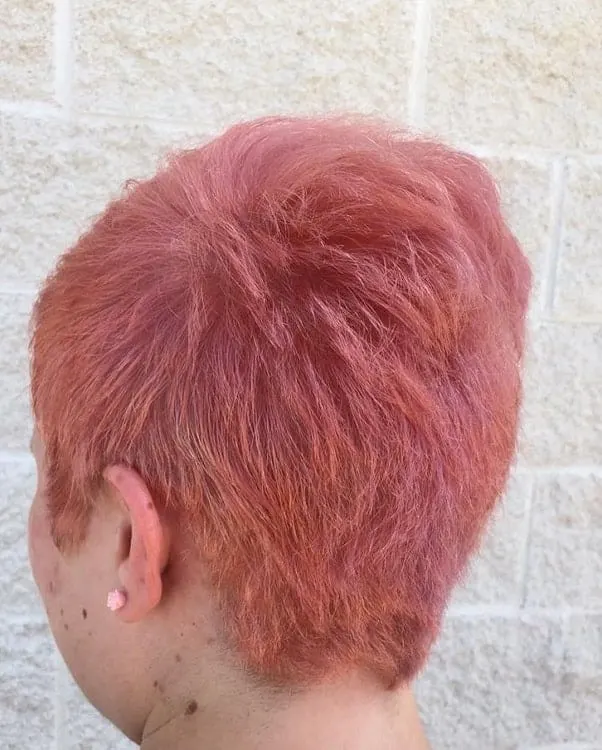 Moms who are always on the go or women who prefer lighter short & easy to maintain hairstyles will enjoy this bold cut. It is fierce-looking and will look best on women who have square-shaped faces, and who love to accentuate their facial features.
12. Dusty Rose Pink Lob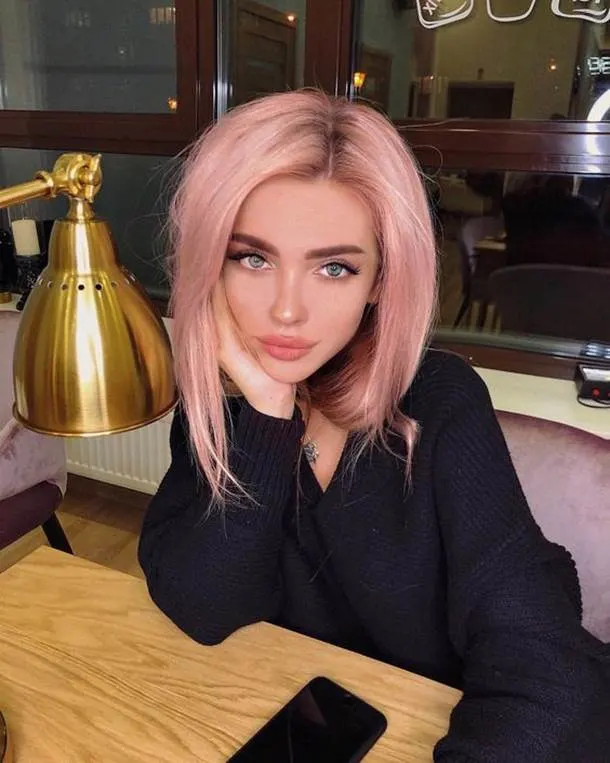 A bob cut with a side part can look so cute for everyday life activities, or any casual events. You can wear this dusty rose hairdo no matter your age, just make sure you wrap the look up with some matte lipstick and a pair of fierce earrings!
13. Smokey Rose Pink Hair with Highlights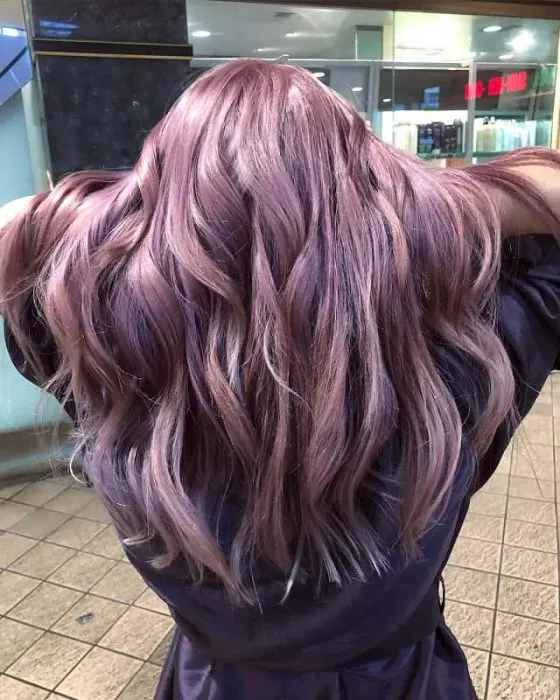 A bit of volume and texture is great if you need a definition or if you want to emphasize your eyes and eyebrows. This hairstyle is very fashion-forward and will suit younger women who love to seek attention with their bleached-out hairstyles, and one of a kind golden rose pink hair color choices!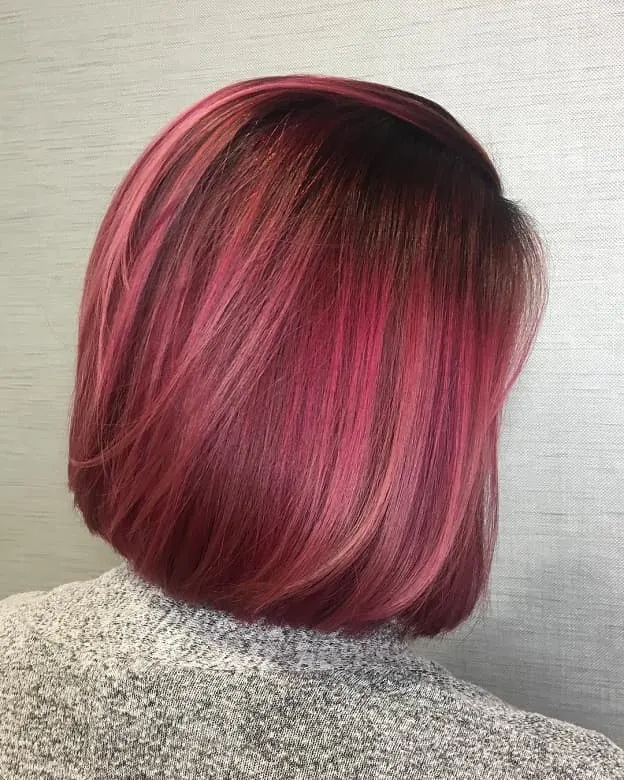 This hairstyle will be a big hit in 2023, and you should rock them if you are off to a wedding, prom, or any other formal gathering.
Every girl can enjoy her straight hair and a dusty rose pink hairstyle, as long as she pairs it up perfectly with a bright lipstick, and a whole lot of confidence.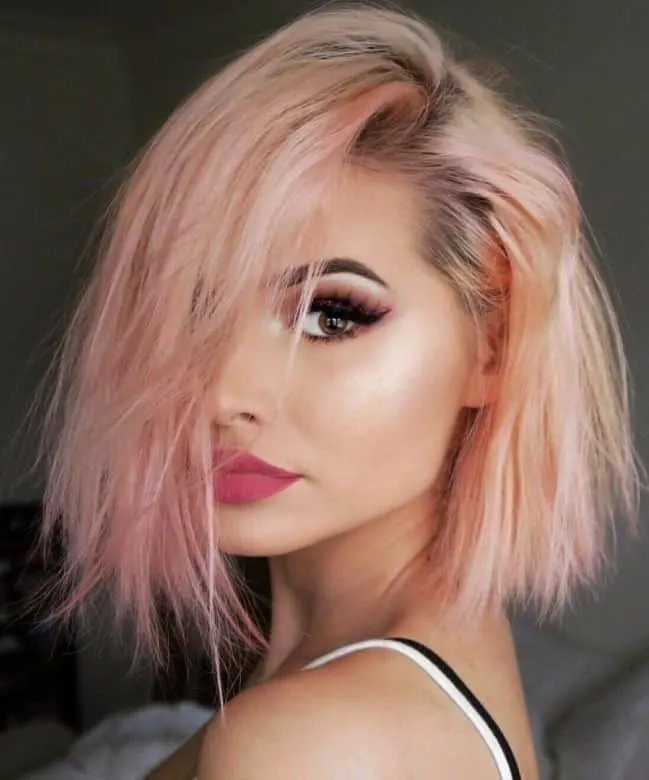 Cute & playful pink rose gold hair will look mesmerizing once styled as this bob cut. It can suit younger and older women, it is all about pairing it up with the right makeup and accessories! If you want to emphasize your facial features you will enjoy this cut.
16. Long Rose Pink Hair with Waves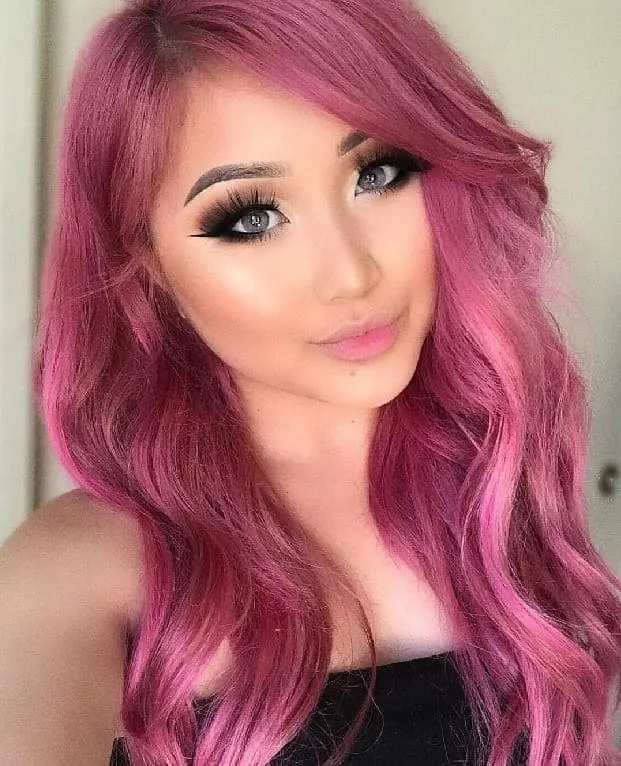 This long and elf-inspired hairstyle will look beautiful of girls who want to make a big difference with their natural hair color.
You can get this rose pink hairstyle and wear it straight, curly, or even wavy, just make sure your hair is healthy enough and that it can handle the dying process.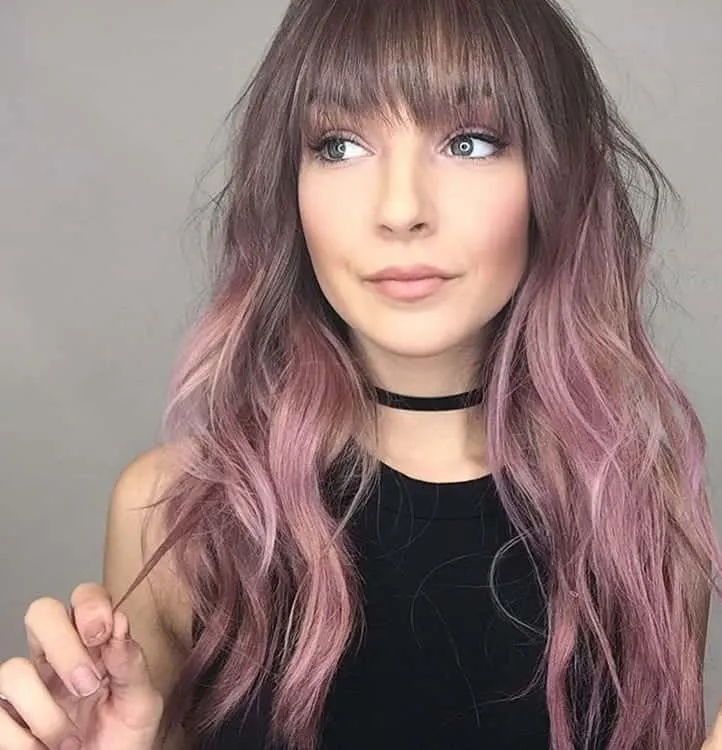 Cute French bangs will look the best on women who want to emphasize their lips, eyes, & their nose. Also, bangs are an excellent distraction if you have a bigger forehead and you want to stylishly cover it!
FAQs on Dusty Rose Hairstyles
Dusty pink and pastel pink hair color – are they the same?
People often think of these two hairstyles as the same, but the truth is that they are not. Dusty pink hair can look uneven, and it doesn't have to be completely coated in one color, while pastel pink hair has previously been bleached and then coated in pink dye.

If you want to go light pink and platinum you will enjoy pastel hair, but if you want your natural roots to show you can do dusty rose pink hair.
Dusty rose ombre or rose gold balayage – which is better?
A dusty rose hair will look a lot more natural since you can wear it however you want to. However, if you end up getting the rose gold balayage, you will have to redo your highlights every now and then, which means a lot more salon visitations, as well as a lot more money investments.
Ready to embrace a change? As you can see, rose pink hair can look super feminine, flirty, and playful, and it can definitely suit every woman, no matter her age or hair length. You should get this dusty pink hair for the upcoming Spring season because it is going to be a big trend in 2023.
You May Also Like