There is something effortless in beach waves medium hair. Every girl that tried beach waves wasn't available to stop making them ever since. This hairstyle suits girls with short, medium or long hair.
It is not a secret that this is one of the easiest hairstyles to achieve. You can do it at the hair salon, but also it is more than possible to do it in the comfort of your home.
If you are looking for the best ways to do your beach waves with or without heat, look no further. We have prepared some great tips and tricks, and a bunch of hairstyle examples just for you to get inspired.
How to Get Beach Waves on Hair with Heat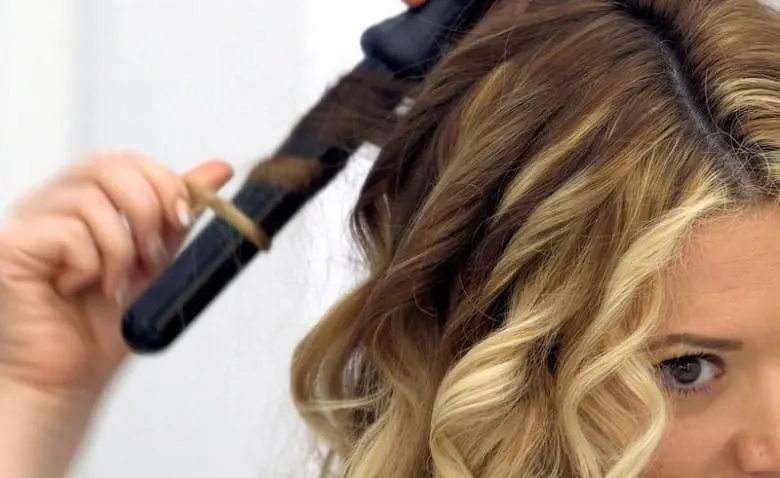 There are many ways to style your hair and to make it look beautiful. You probably have flat iron or curling wand. You can use either one of those things to make your beach waves. And this is how to do it in the best possible way.
You will need a heat-protective hairspray and flat iron.
Start by spraying your hair in order to protect it from heat and to give it a bit of shine.
If you have decided to make waves with a flat iron, you will need to learn the technique.
Put the flat iron at your root, curl the strand of your hair around it and when you get to the back, pull it through the plates of the iron.
Clip it and slide it through.
You can curl your hair away from your face or towards it. It's on you to choose.
Keep your iron loose – don't close it until the end, because you won't be able to slide your hair down.
You can apply this technique to both short and long hair.
Watch The Following Video to Know How to Get Beach Waves with Heat
How to Get Beach Wave Hair with A Straightener
How to Get Beach Waves on Hair without Heat
This technique of making beach waves medium hair is even more simple. You won't need any heat, irons or curling wands. Let's see how to get these fantastic waves in no time.
First of all, you need to wet your hair, if you didn't come out of the shower straight.
You can opt for how many curls you are going to do.
The easiest way is to start with two and then to see if you need more, depending on how thick or thin your hair is.
Brush your hair and section it to get two equal parts.
Before starting with your curls, you can apply some hair foam that will keep the waves in place.
Start curling your hair from your ears down to the hair ends. Make loose French braids.
Secure the hair with an elastic and repeat the steps on the other half of your hair.
Pin the braids up at the back of your hair and secure them with a few bobby pins.
Let this stay overnight and voila! You will have beautiful no heat beach waves.
Watch The Following Video to Know How to Get Beach Waves without Heat
Stunning Beach Waves Ideas with Medium Hair
Beach waves are perfect for all hair lengths. You can rock them no matter if your hair is thin or thick. They will actually provide you with a lot of volume and texture. Get inspired by these beach waves medium hair examples that we have chosen for you.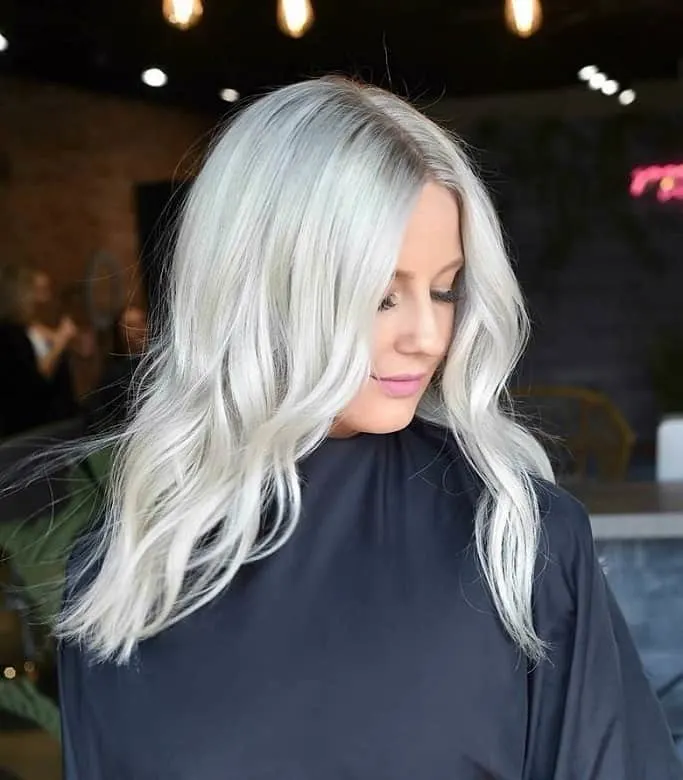 You are not the only one obsessed with the icy or platinum blonde hair. We are as well. It is one of the trendiest colors for spring and summer, so don't hesitate to try it. And, don't forget to combine it with beach waves and medium hair.
2. Face Framing Look
These beachy waves suit the girls with medium length hair. The front layers will frame your face making it look beautiful. Strawberry blonde is one of those trendy shades that will leave everyone breathless.
3. Messy Hairstyle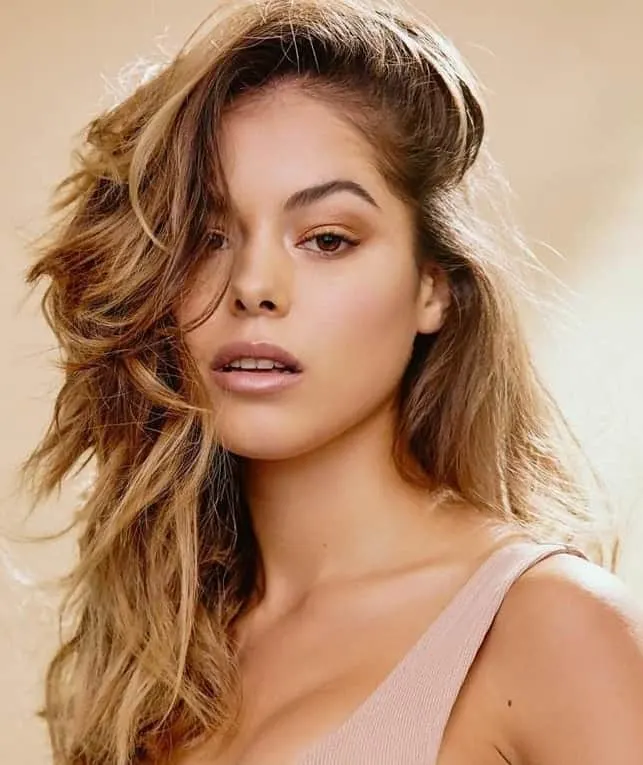 Beach waves medium hair is a secure combination that can get you a lot of views. You can comb over your hair for more volume and texture. It also looks very sexy and chic.
4. Asymmetric Lob
Asymmetric bob like this looks perfect in combination with beach waves. Baby light around your face will frame it and make it look beautiful, and your medium length beach waves hair highlighted.
5. Highlighted Beach Waves
There is nothing better than highlighted beach waves in your medium hair. Combination of blonde babylights and dark hair underneath will make your hairstyle appear super chic and modern.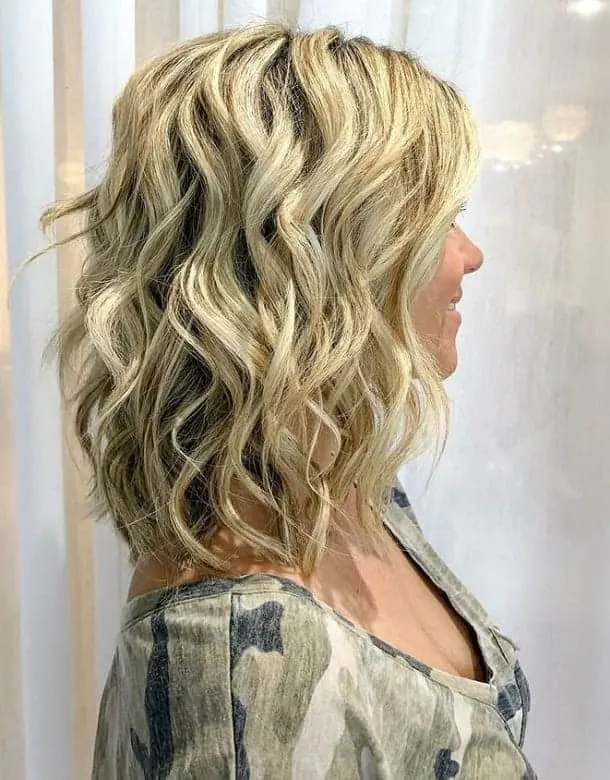 Medium hair can look equally beautiful as long one with beach waves. This long wavy bob will be one of your favorite haircuts we can guarantee that.
Honey blonde hair color is one of the most popular shades. You can combine it with light hair ends and beachy waves for medium length hair. This is one of the excellent haircuts for everyday wear.
8. Brunette with Waves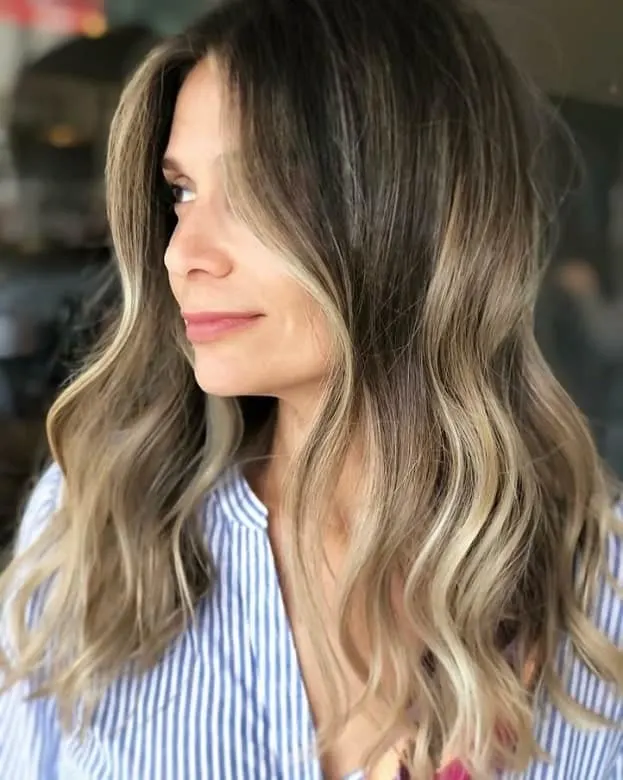 Beach waves medium hair which is thin like this can look equally good as thick. Loose waves like these are perfect for work and party wear.
Blonde balayage or ombre like this is perfect for all girls with a warm skin tone. You can curl your medium hair into beachy waves and let it be perfect messy as it is.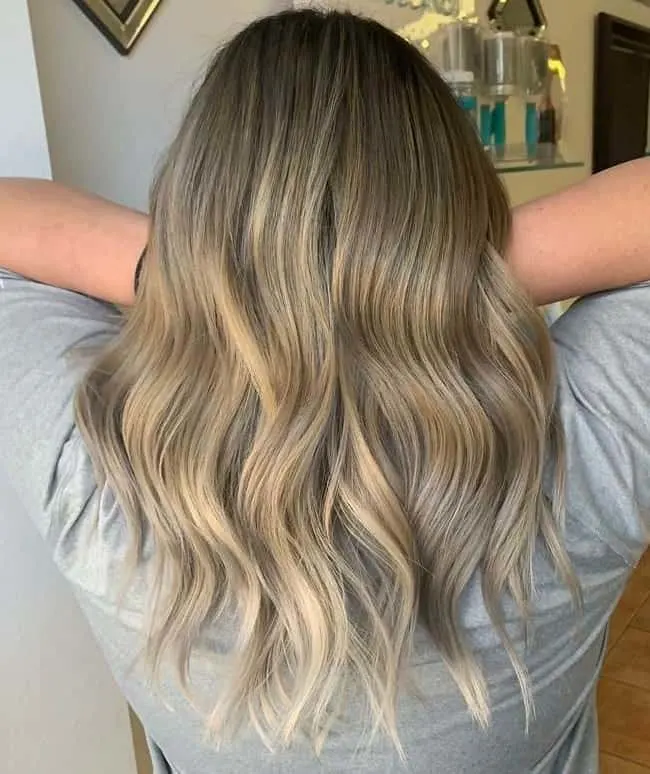 You can make beach waves like these by simply braiding your hair. They will look loose and gorgeous. This medium beach wave hairstyle is perfect for casual wear as well as workwear.
Beach waves for medium length hair is a great hairdo that you will love to wear. Beach waves are popular, and that is not a surprise. They look gorgeous for all the occasions, and not only beach day out. We hope you get inspired by all these lovely hairstyles that we have shown you.