Don't you hate it when you notice hair on crown started thinning? No worries, there are many haircuts for the bald spot on crown options available to transform your look and look handsome as ever.
If there were some universal nightmare for men across the globe, that would be thinning hair for sure. Don't let balding crown stress you out. We're going to show you twenty haircuts you can try out.
How to Hide Bald Spots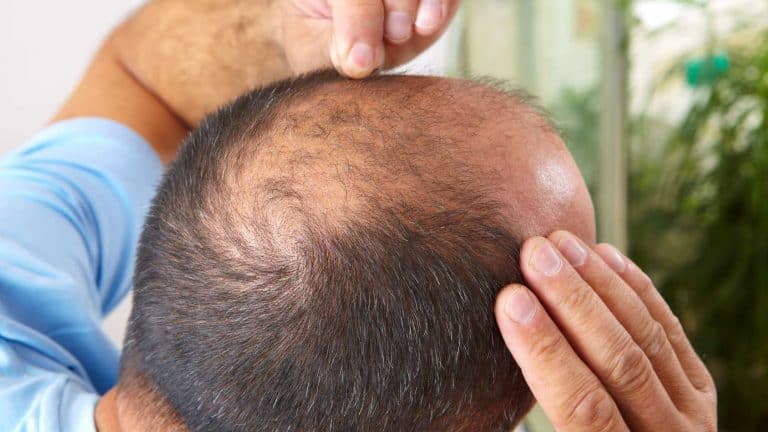 About 85% of men will lose some amount of their hair at one point or another in their lives. These things aren't quite unusual because hair becomes thinner as we're getting older.
But, just because your hair is thinning and bald spots show up, it doesn't mean you can't do anything about it. When it comes to balding hair, you should bear in mind the following:
Avoid wearing hats that hug your head because they can worsen the thinning hair on crown and bald spots by restricting the scalp's ability to breathe
Replace gels, pomades, and waxes with styling products that don't weigh down the hair. Instead, these products can boost the volume of your hair and help you cover the bald spots
Avoid air-drying your hair because it causes strands to fall straight. Instead, a blow dryer lifts and separates the strands for thicker and more voluminous appearance
Get the right haircut which gives your hair more structure, definition, and takes attention away from your bald spots
Ideally, your hair should be shorter as longer styles would only enhance the bald spot
Best Hairstyles for Thinning Hair on Crown
Men have tons of options regarding hairstyles for balding crown, and you just need a little bit of inspiration. Scroll down to see 20 useful haircuts you can get today.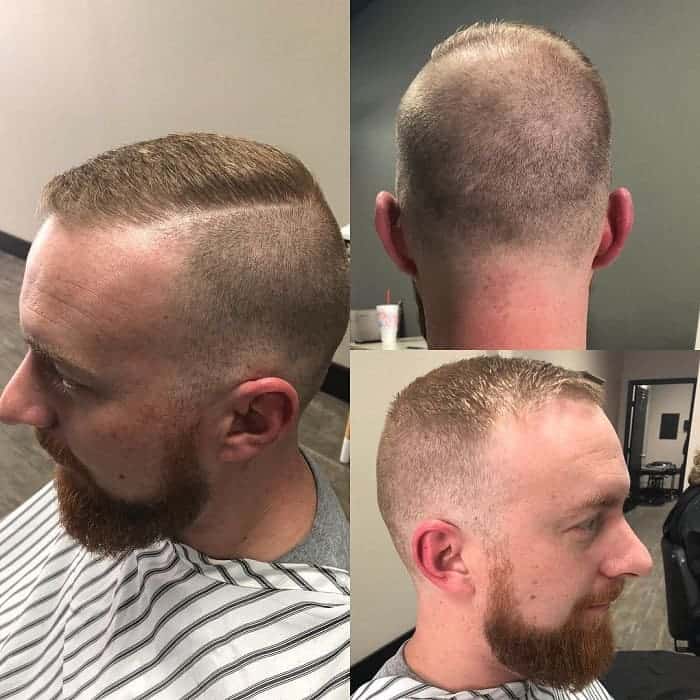 Just because bald spots appear it doesn't mean you're out of options to cover them. A great way to hide unwanted bald spots is to go for a super short two-dimensional cut. What does this mean?
It means you may want to go for haircuts for the balding crown that involves shaving the sides while allowing you to have a long hair on top. Two different dimensions give you a whole new look and take away the bald spots with ease.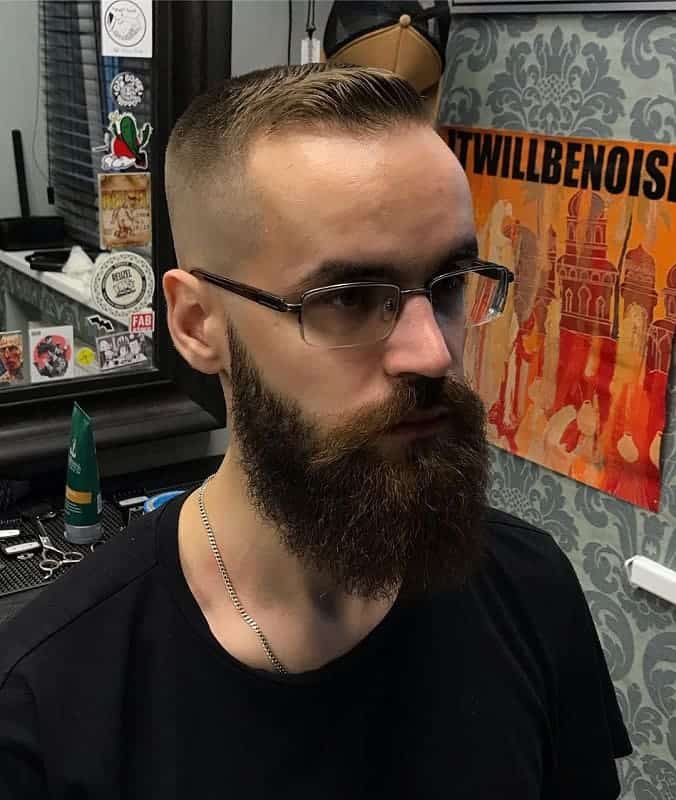 Beards are a huge trend today, and you're probably rocking one right now. Your beard can also help you in the effort to cover bald spots. How? Get a shorter cut that involves shaving sides and complete the look with a long beard.
The contrast between short hair and a long beard will take away the attention from thinning hair on crown and bald spots.
Symmetry is great, but when your hair is thinning, and bald spots appear, it can bring more attention to problematic areas. For that reason, it's useful to opt for asymmetrical hairstyles for balding crown.
One way to achieve that is through "unevenly" cut hair combined with a low fade or tapered sides, whatever you find convenient.
Thinning hair doesn't mean volume is something you should forget entirely. With a proper haircut, you can give your hair more fullness. Opt for hairstyles for the thinning crown that involve subtle bangs that you can comb nicely. The sides can be faded off, or you can include taper fade into the mix.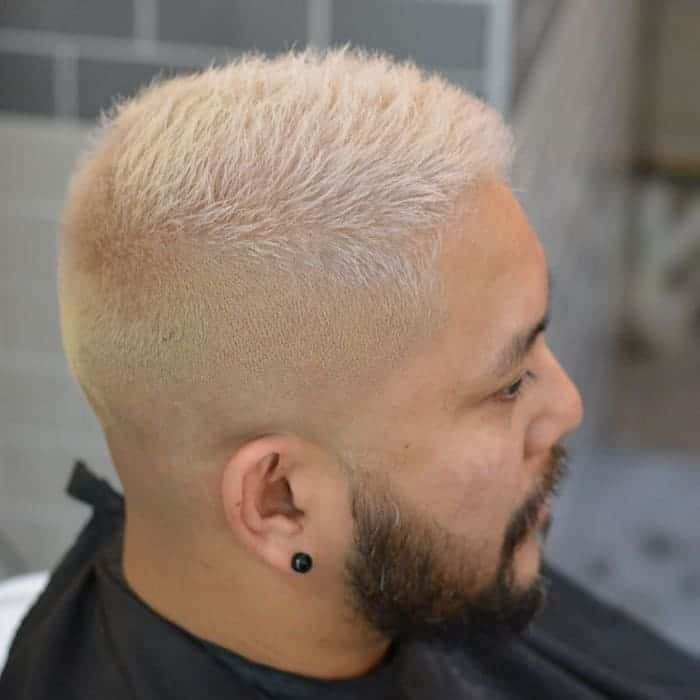 Men can rock platinum hair just as well as women do. If you're a type of guy who loves to experiment with different looks, you may want to try out platinum style coupled with short and spiky hair to hide balding crown.
While shorter hair is better for covering the bald spots, you can rock longer hair as well. Comb your hair in a way to cover and hide problematic areas.
Men who prefer a sleek and elegant style may want to try the following look. Comb your hair back and use a nice hair-styling product to give this hairstyle for thinning crown the signature appearance. However, make sure you do stay away from products that weigh down your hair.
8.
very short balding crown hairstyle
9.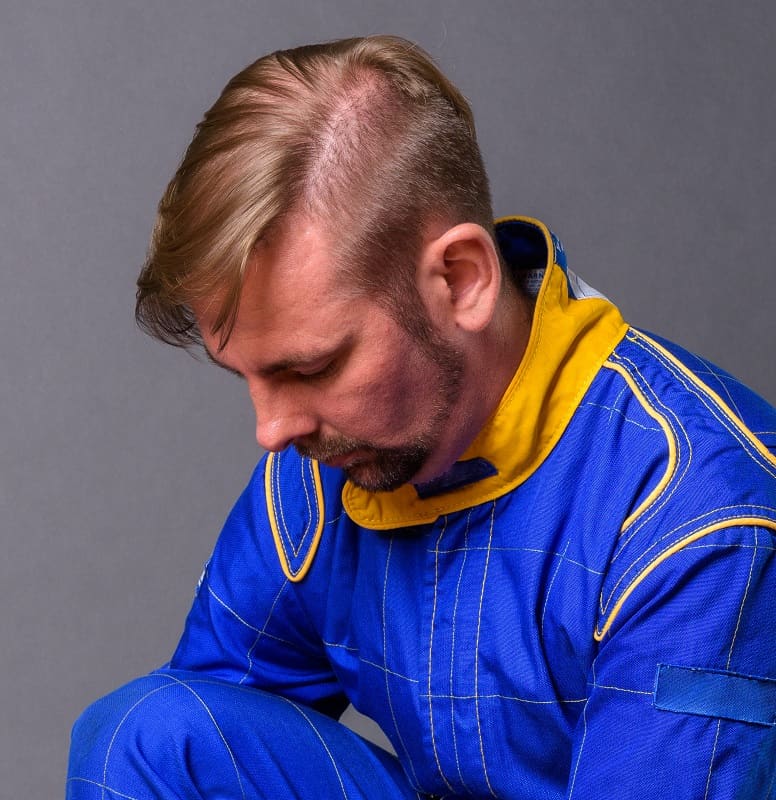 side swept hairstyle for men with balding crown
10.
best haircut for black men with balding crown
11.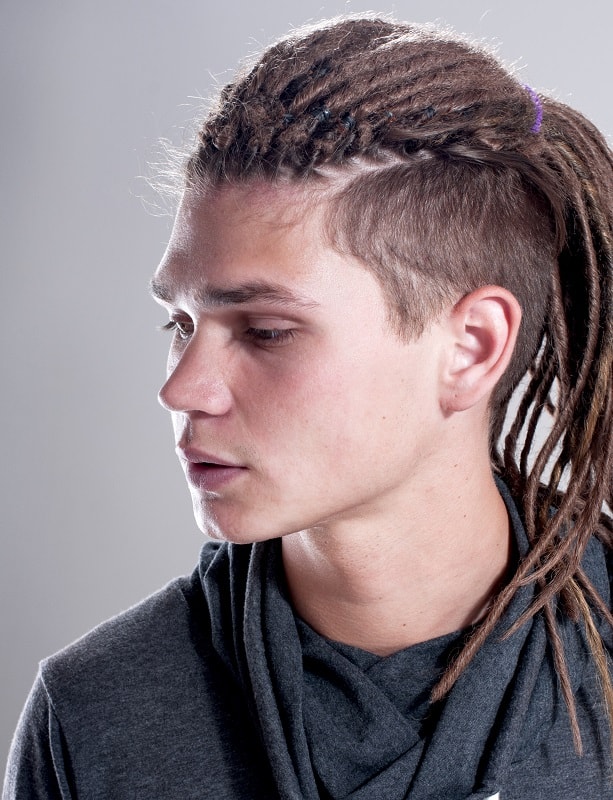 dreadlock hairstyle to hide bald spot on crown
12.
slick back hairstyle for balding crown
13.
best haircut for older men with balding crown
14.
military haircut for bald spot on crown
15.
long hairstyle for balding crown
16.
short pompadour for men with balding spot on crown
17.
high and tight haircut for balding crown
18.
balding crown hairstyle with beard
19.
20.
As you can see, it's entirely possible to cover and draw attention away from bald spots just by choosing the right haircut for the balding crown. Choose the style you like the most and schedule an appointment at some amazing salon where professionals will take care of your hair and give you the look of your dreams.