Don't you hate it when you notice hair on crown started thinning? No worries, there are many haircuts for the bald spot on crown options available to transform your look and look handsome as ever.
If there were some universal nightmare for men across the globe, that would be thinning hair for sure. Don't let balding crown stress you out. We're going to show you 30 haircuts you can try out.
How to Hide Bald Spots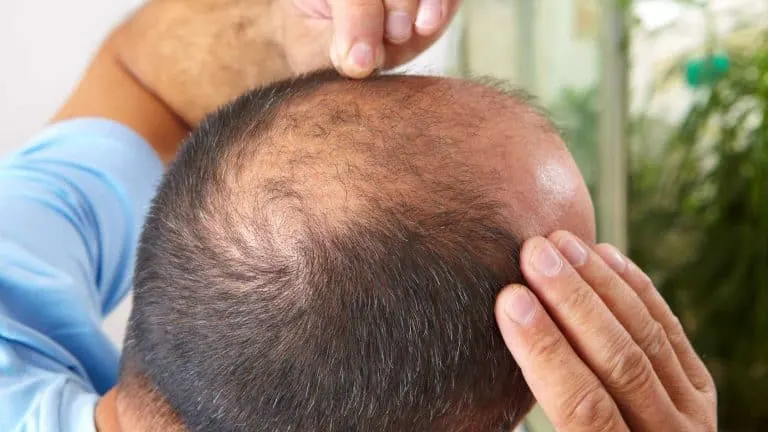 About 85% of men will lose some amount of their hair at one point or another in their lives. These things aren't quite unusual because hair becomes thinner as we're getting older.
But, just because your hair is thinning and bald spots show up, it doesn't mean you can't do anything about it. When it comes to balding hair, you should bear in mind the following:
Avoid wearing hats that hug your head because they can worsen the thinning hair on crown and bald spots by restricting the scalp's ability to breathe
Replace gels, pomades, and waxes with styling products that don't weigh down the hair. Instead, these products can boost the volume of your hair and help you cover the bald spots
Avoid air-drying your hair because it causes strands to fall straight. Instead, a blow dryer lifts and separates the strands for thicker and more voluminous appearance
Get the right haircut which gives your hair more structure, definition, and takes attention away from your bald spots
Ideally, your hair should be shorter as longer styles would only enhance the bald spot
Best Hairstyles for Thinning Hair on Crown
Men have tons of options regarding hairstyles for balding crown, and you just need a little bit of inspiration. Scroll down to see 30 useful haircuts you can get today.
1. Receding Hairline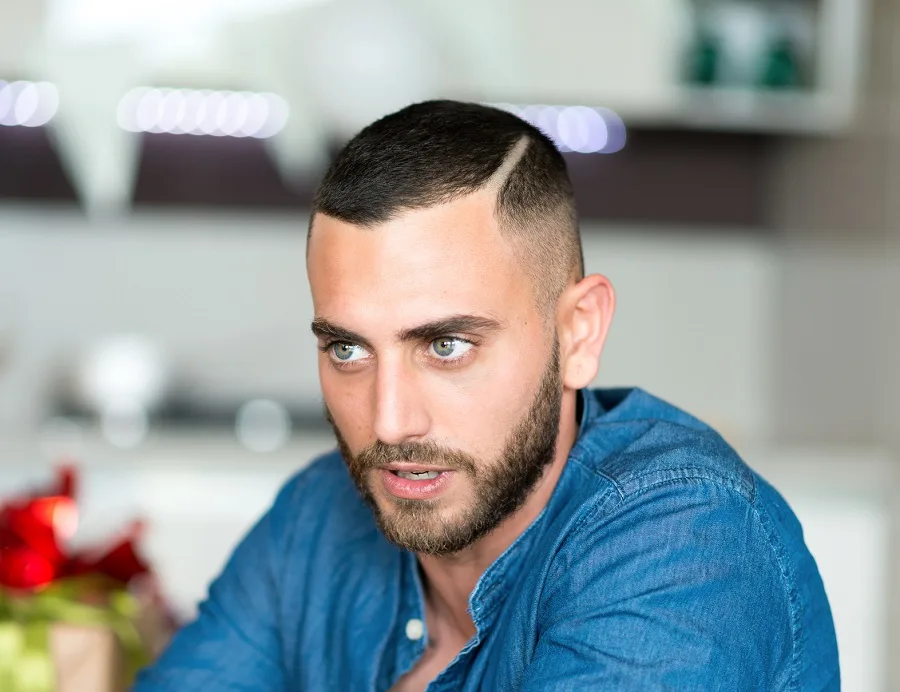 When you experience hair loss in the crown hairline area, opt for a high fade for the sides and back and a short cut for the top. To mask the bald corners of the forehead, use a razor part. It is also practical for this common hair problem and looks stunning for this type of haircut.
2. Thinner Crown Hair
When your hair gets thinner, a short hairstyle with fades on the sides and back is exactly what you need. Maintain the top one or two inches long and mess it a little.
3. Top Mohawk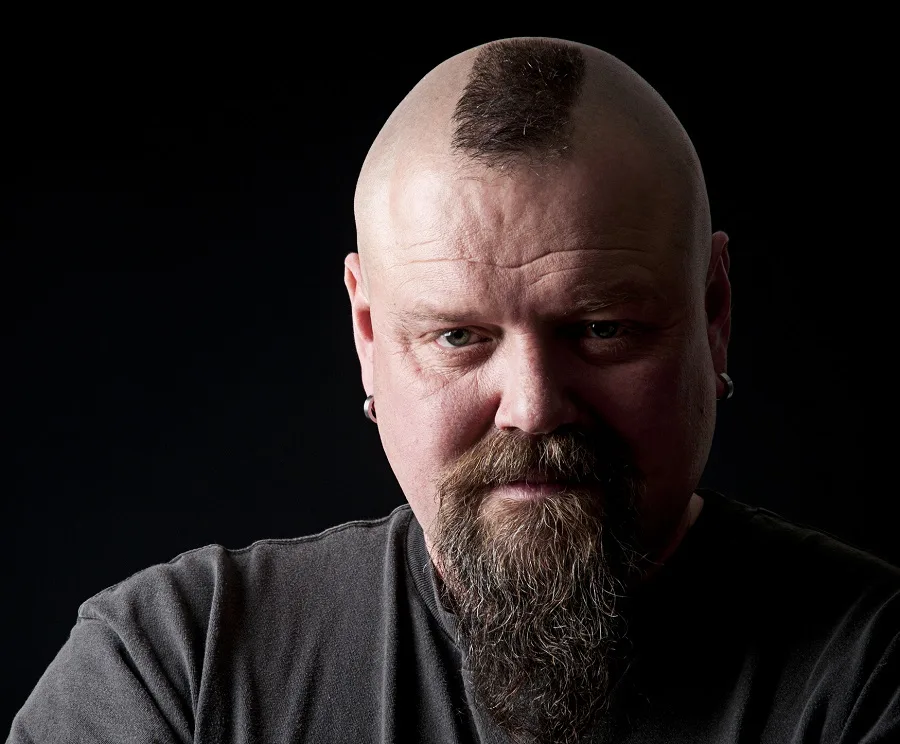 If you are one of those guys who doesn't want to pay too much attention to hairstyles, you can opt for a completely bald shave of your head, sparing a small section of the hair on top. Keep this short but noticeable. You'll get a badass look that will be the right fit for your personality.
4. Spikes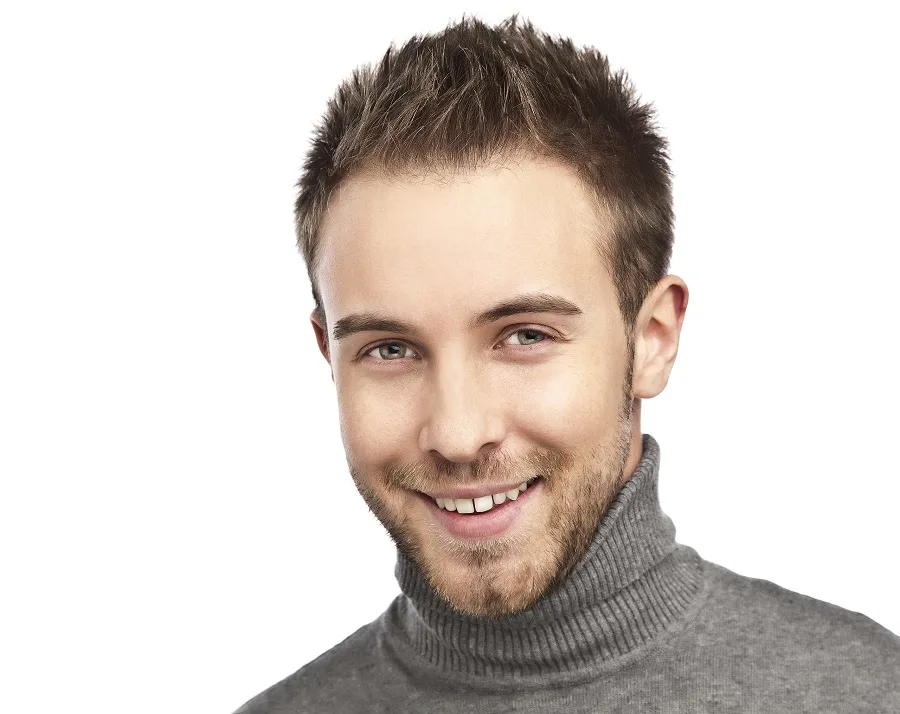 Use a pomade or styling gel to lift the top hair and elongate your face. A stubble beard that is connected with the sideburns will create a great highlight for the jawline and chin.
5. Messy Hairstyle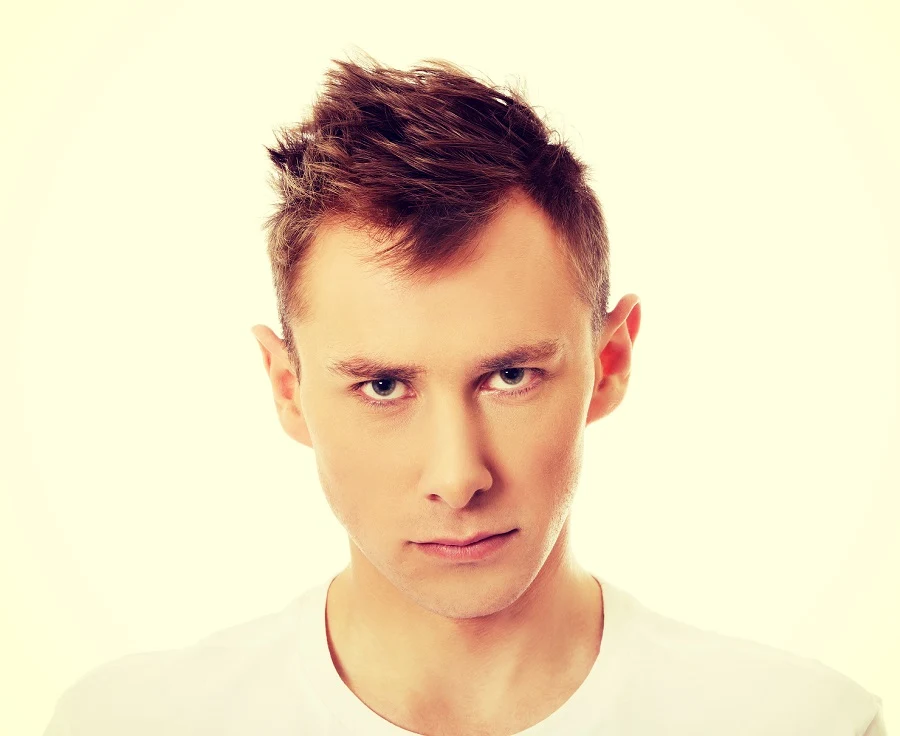 If you are a young man that's already dealing with a receding hairline, you need a haircut for the balding crown that creates the illusion of a fuller look. Opt for a fade or short sides and maintain the top longer. You will be able to play with it and create messy hairstyles or other hairdos like spikes.
6. One-Sided Comb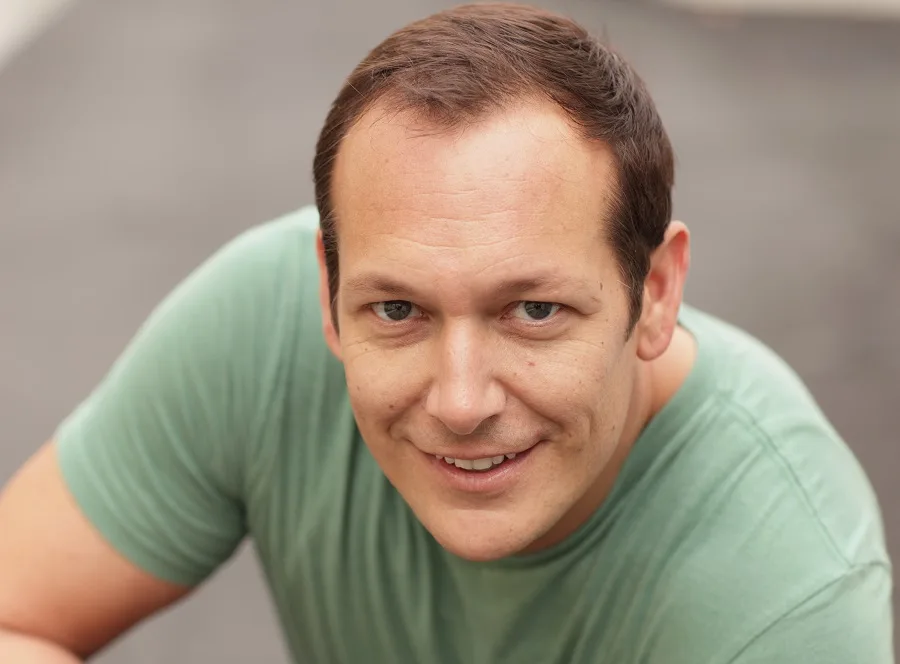 A short trim is ideal for men who are dealing with a receding hairline. It is one of the most requested men's haircuts for balding grown. To create a great face frame, keep your face shaved and opt for thick medium sideburns.
7. Pale Orange Hair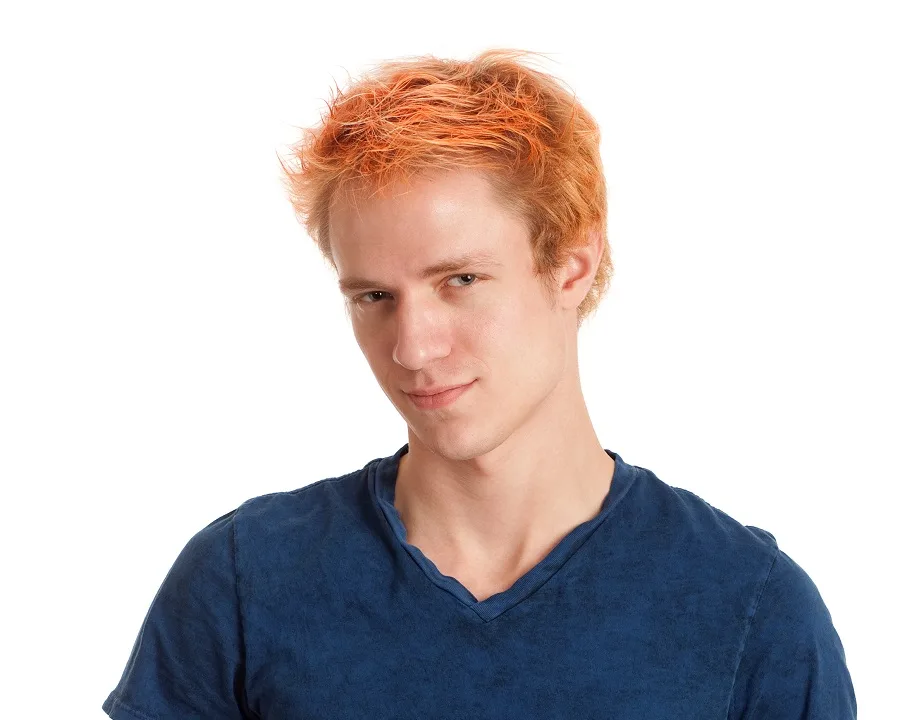 If you experience hair loss as part of the balding process, this is the time to pull off the hairstyles you never had the courage to get. So, this orange color is bold and rebellious and if you keep your hair longer, you will be able to cover the baldness for a while.
8. Blonde Highlights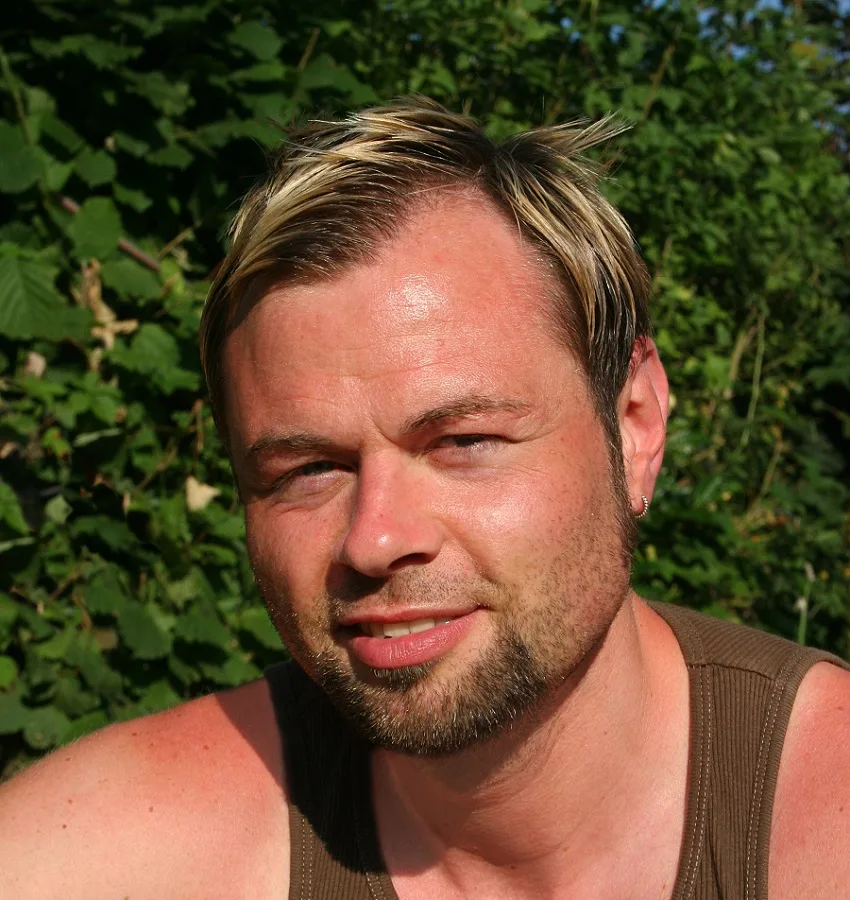 Receding hairline becomes very prominent in the corners of the forehead. A hairstyle with a longer top that you swoop on one side, covering one of the bald corners, is ideal for men with this problem. The other bald corner will act as a wide part, and the blonde highlights are modern and cool.
9. Gray Hair with Glasses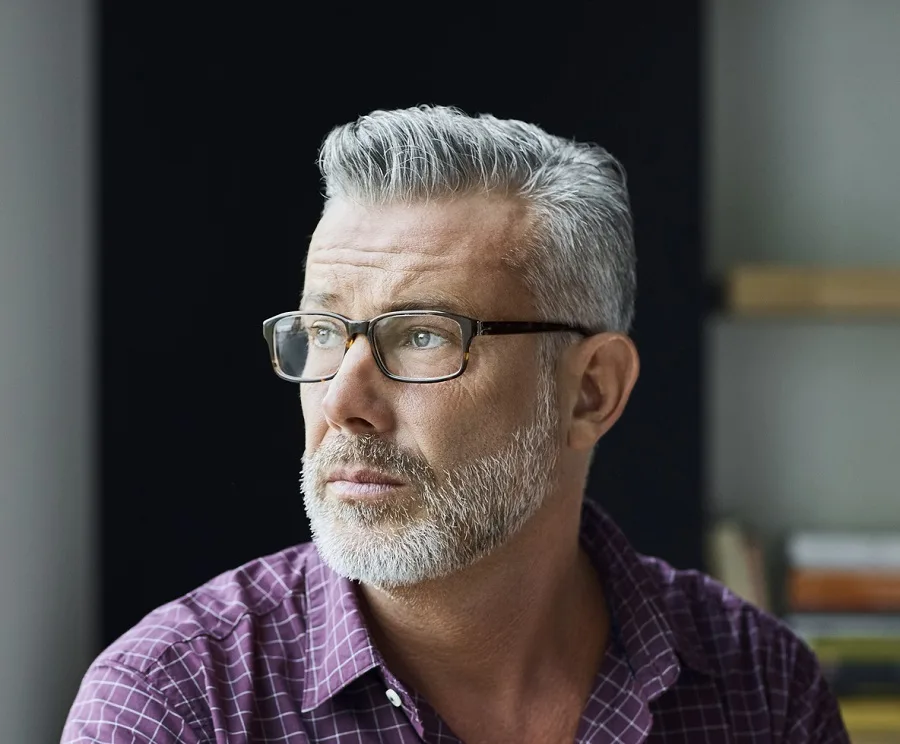 When your hair starts losing its pigment and the first signs of receding hairline appear, you need a hairstyle that won't aggravate the problem. Opt for a fade on sides and a longer top that you'll style on one side and towards the back.
10. Faux Mohawk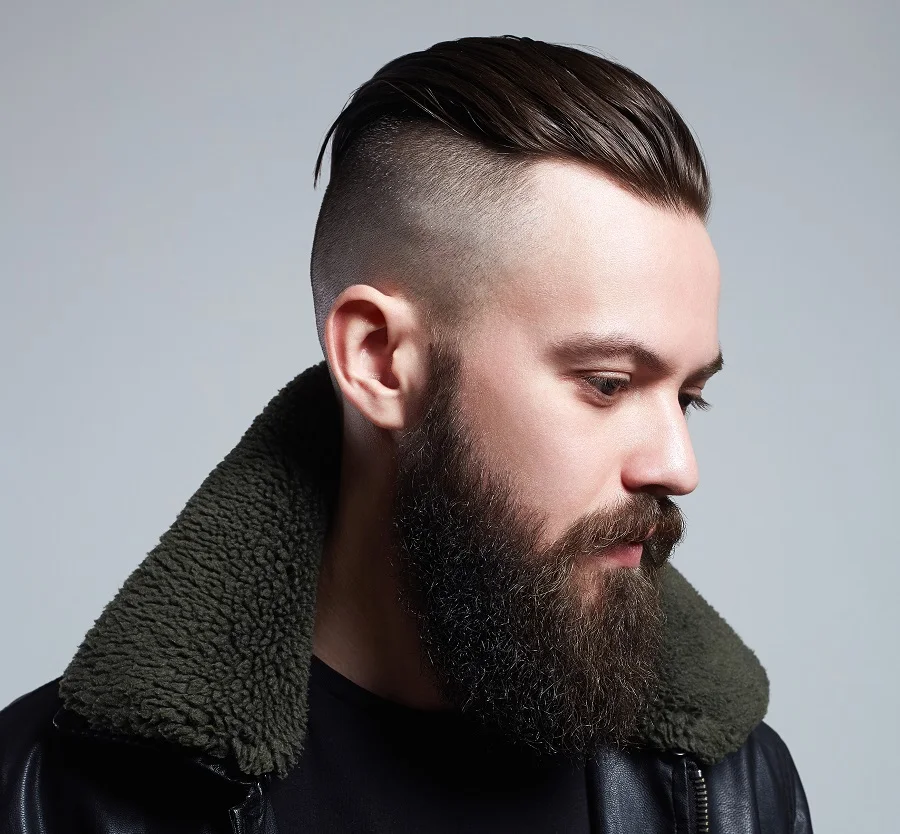 Most men worry about one thing in terms of their looks. The aspect that gives them nightmares is undoubtedly the moment they will experience baldness. But in some cases, you can find a great hairstyle that covers the hairless spots and this faux mohawk is a great example.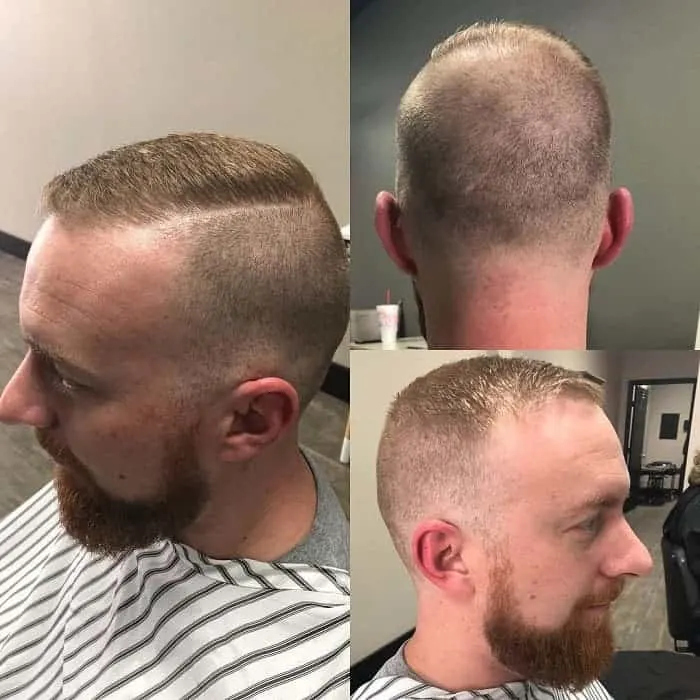 Just because bald spots appear it doesn't mean you're out of options to cover them. A great way to hide unwanted bald spots is to go for a super short two-dimensional cut. What does this mean?
It means you may want to go for haircuts for the balding crown that involves shaving the sides while allowing you to have a long hair on top. Two different dimensions give you a whole new look and take away the bald spots with ease.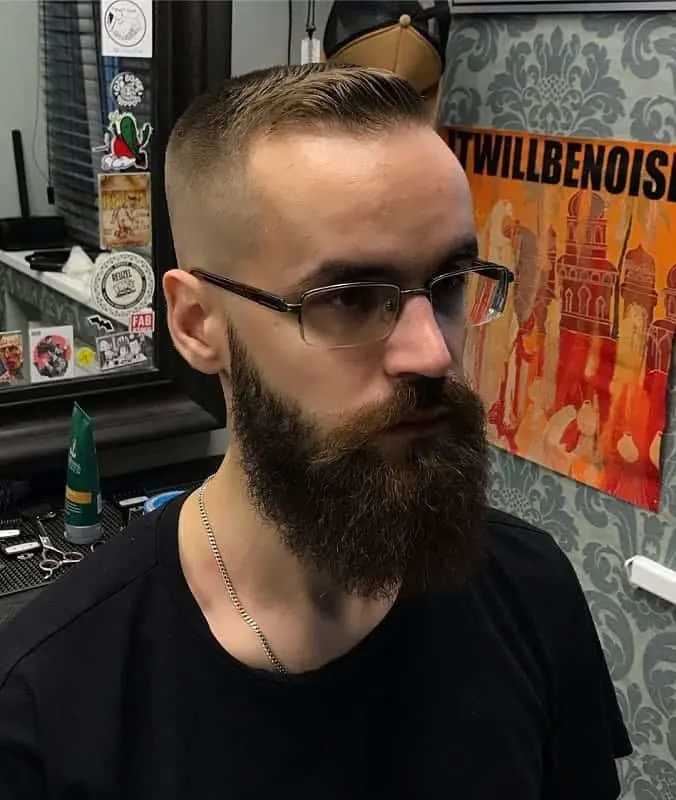 Beards are a huge trend today, and you're probably rocking one right now. Your beard can also help you in the effort to cover bald spots. How? Get a shorter cut that involves shaving sides and complete the look with a long beard.
The contrast between short hair and a long beard will take away the attention from thinning hair on crown and bald spots.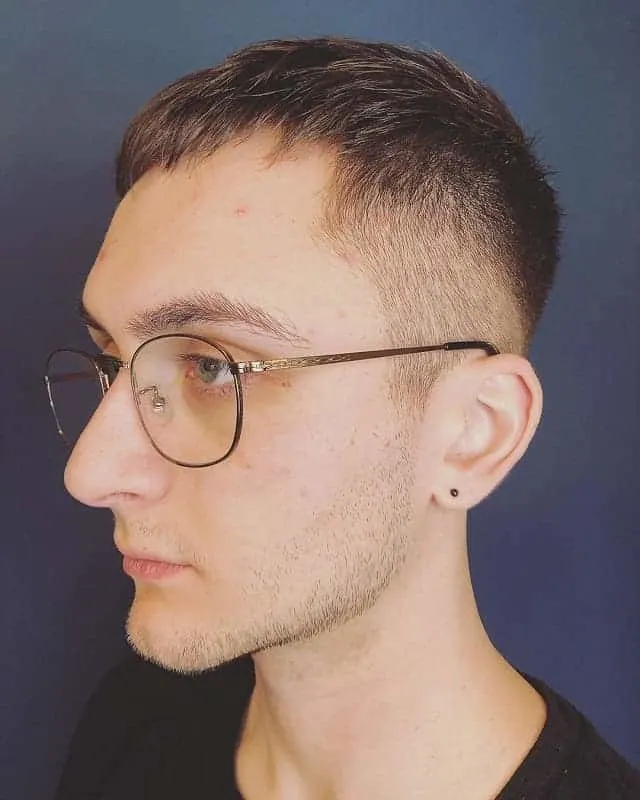 Symmetry is great, but when your hair is thinning, and bald spots appear, it can bring more attention to problematic areas. For that reason, it's useful to opt for asymmetrical hairstyles for balding crown.
One way to achieve that is through "unevenly" cut hair combined with a low fade or tapered sides, whatever you find convenient.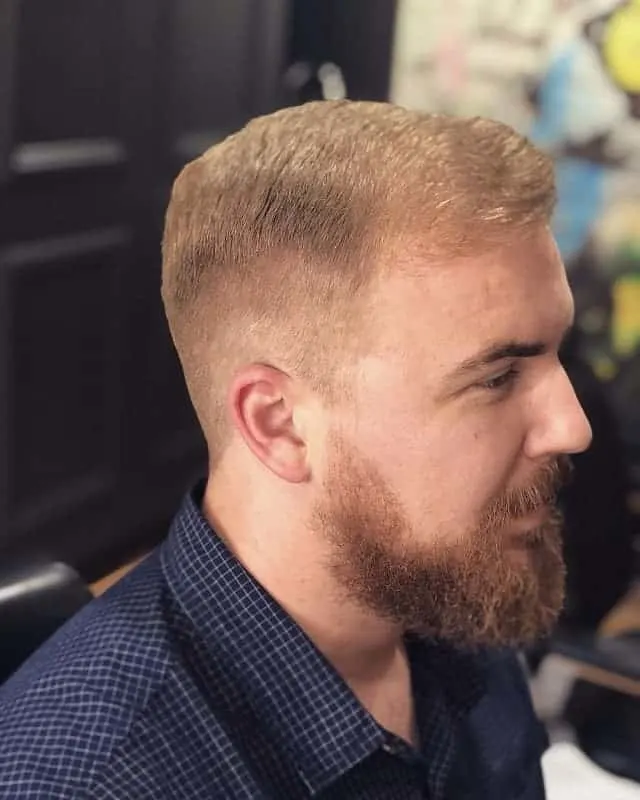 Thinning hair doesn't mean volume is something you should forget entirely. With a proper haircut, you can give your hair more fullness. Opt for hairstyles for the thinning crown that involve subtle bangs that you can comb nicely. The sides can be faded off, or you can include taper fade into the mix.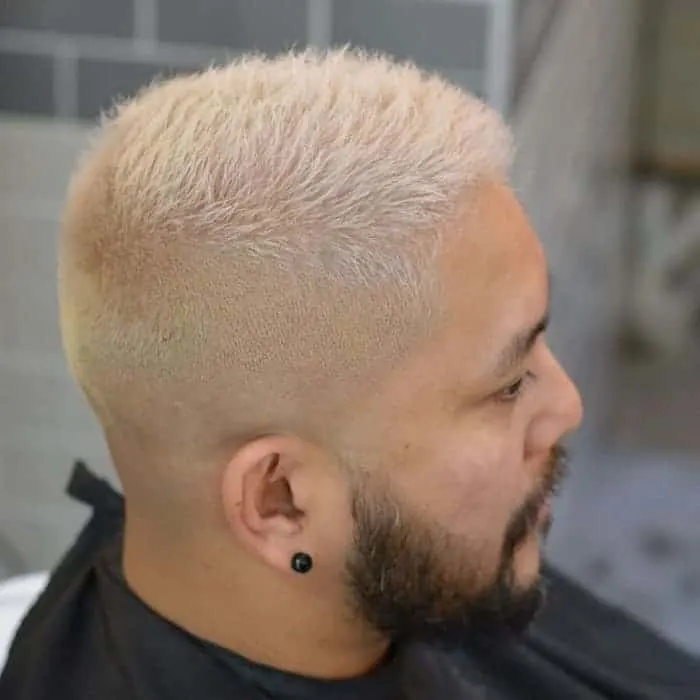 Men can rock platinum hair just as well as women do. If you're a type of guy who loves to experiment with different looks, you may want to try out platinum style coupled with short and spiky hair to hide balding crown.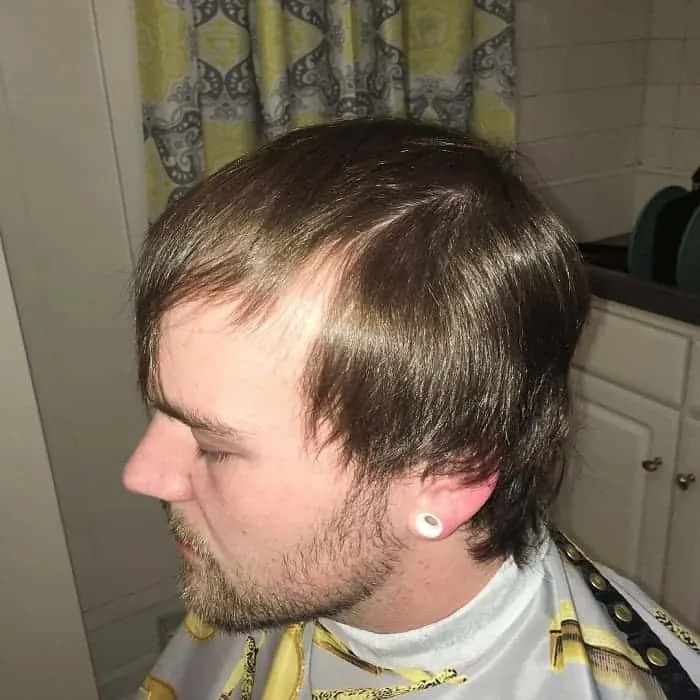 While shorter hair is better for covering the bald spots, you can rock longer hair as well. Comb your hair in a way to cover and hide problematic areas.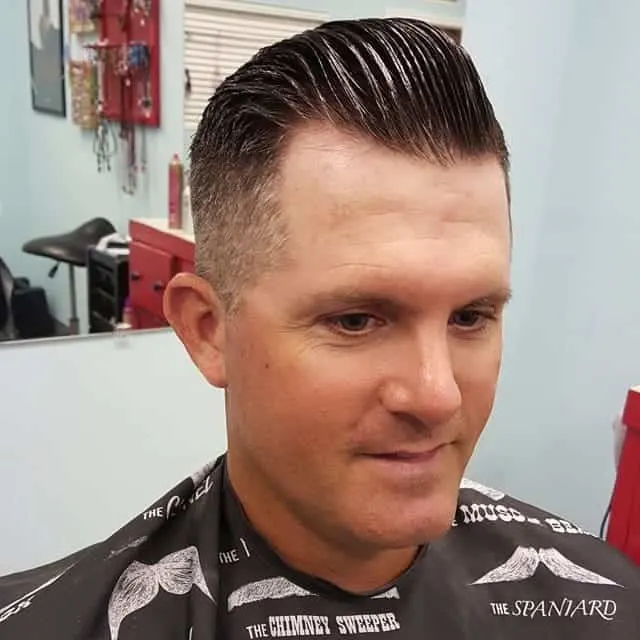 Men who prefer a sleek and elegant style may want to try the following look. Comb your hair back and use a nice hair-styling product to give this hairstyle for thinning crown the signature appearance. However, make sure you do stay away from products that weigh down your hair.
18. Buzz Cut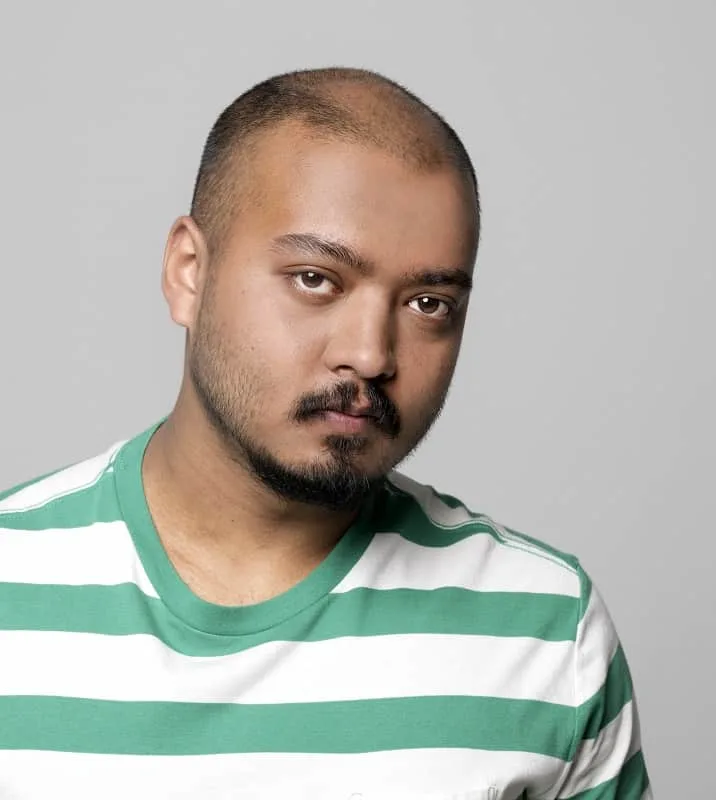 A balding crown is a bit easier to hide when you opt for a buzz cut to give hair the same length all around. No one will pay attention to that balding spot or thinning hair.
19. Casual Side Swept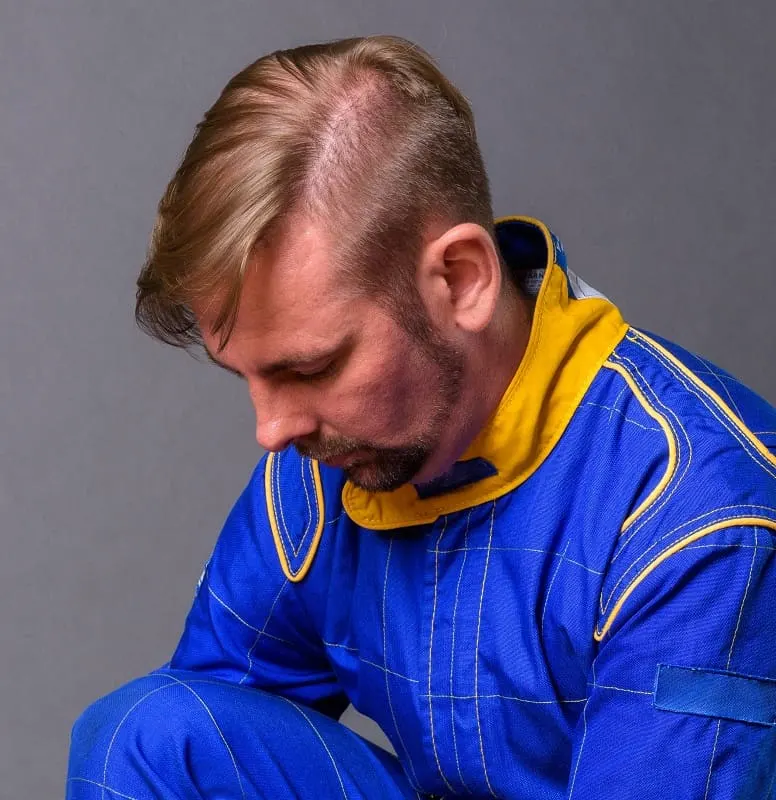 For those casual days out, sport this side swept hairstyle to hide a balding crown. When you're going somewhere fancy and need to look more fresh, smooth hair with gel.
20. Fade with Short Hair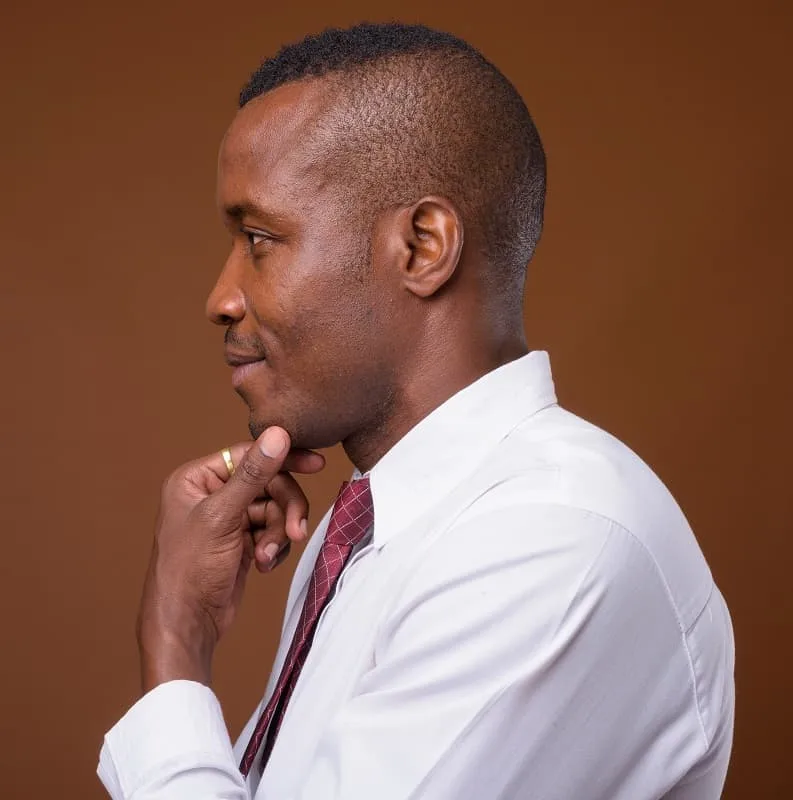 The best cut for black men with a balding crown is one that makes your bare spot look purposeful. After cutting the front area of hair to less than an inch in length, add a cool fade.
21. Dreadlock Ponytail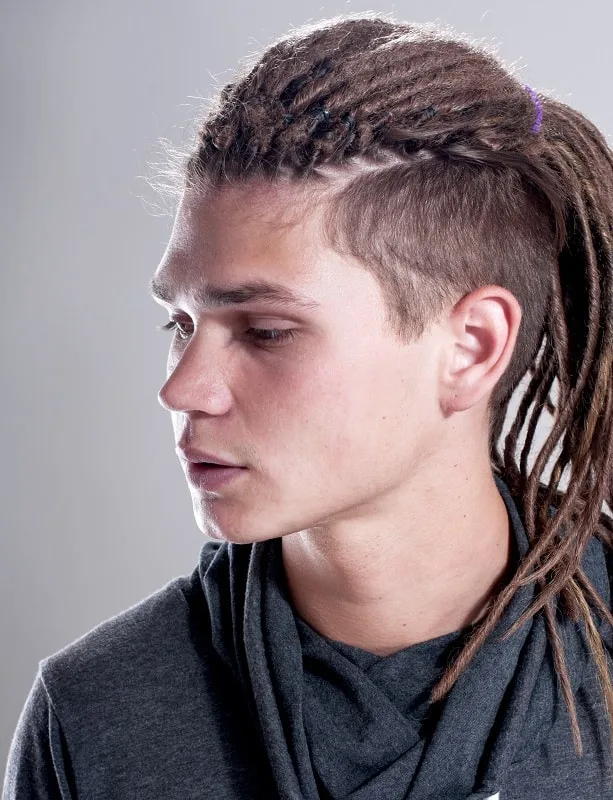 Even younger men experience balding crowns. If you like longer hairstyles, try a faded dread hairdo where the long hair is gathered into a ponytail.
22. Slicked Back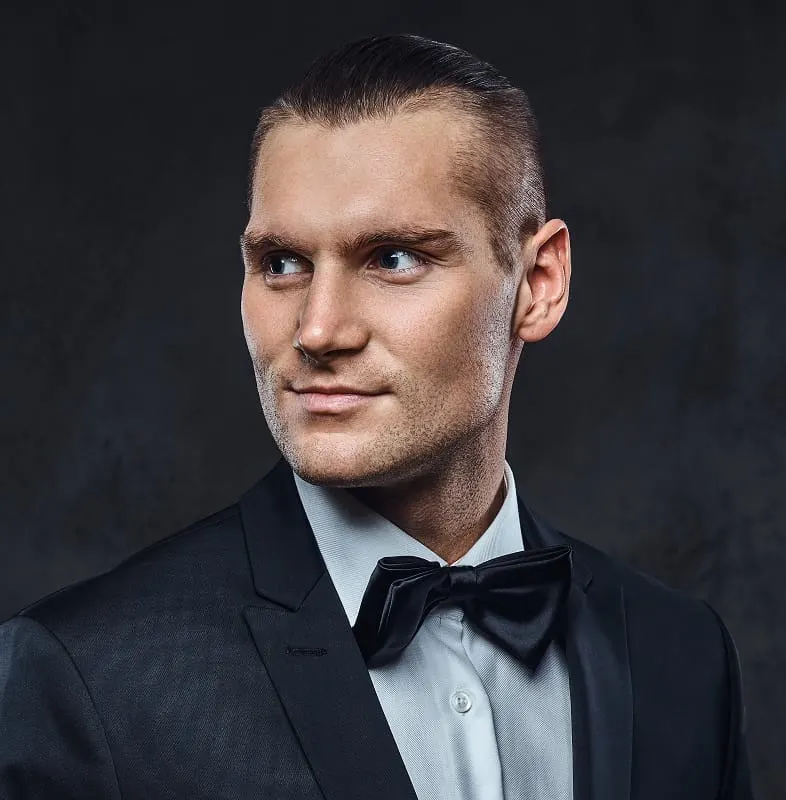 Get a handsome James Bond look by slicking back your hair to cover a balding crown. You can either maintain long slicked back sides as well or go shorter with a fade.
23. Off Center Part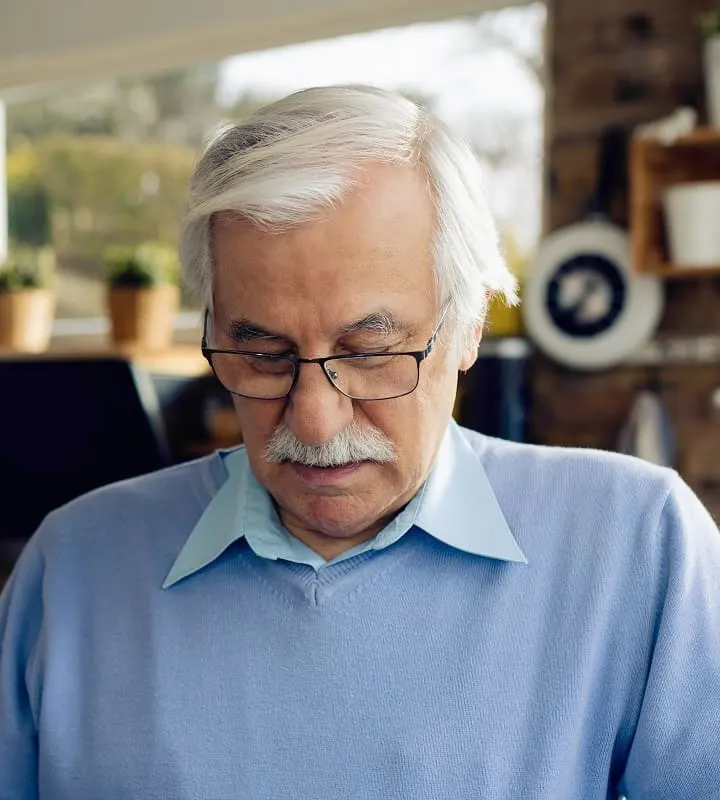 If you're one of the few lucky older men who still has a decent amount of hair but a balding crown is making its presence known, cover it up with an off center part.
24. Military Haircut
As you can see from the photo, a military haircut works well not just for receding hairlines, but for men with balding crowns as well since it looks like you're purposely keeping hair short.
25. Low Ponytail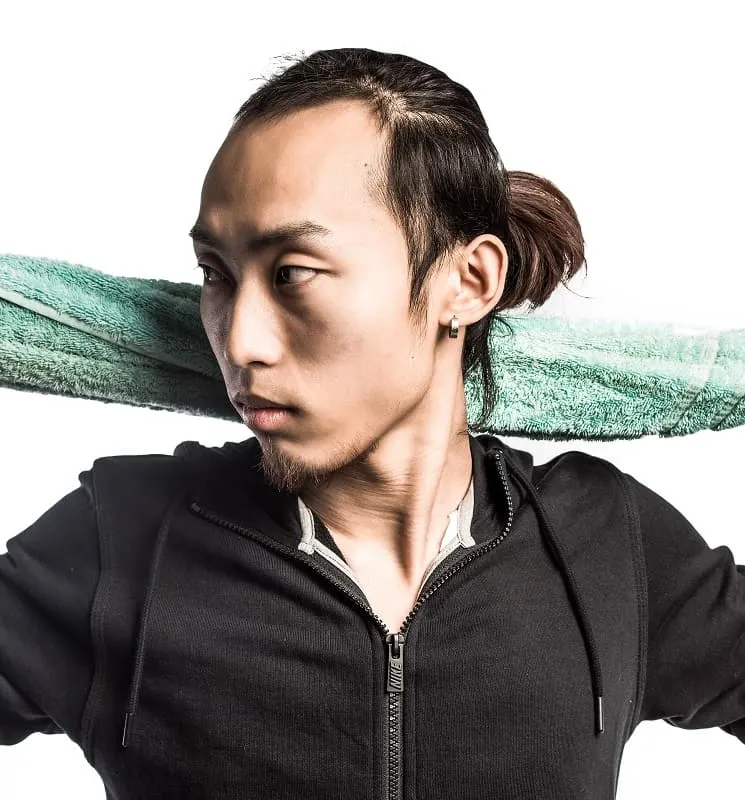 A low ponytail is great for men with medium to long hair. Comb it all straight back to cover a balding crown and secure.
26. Short Pompadour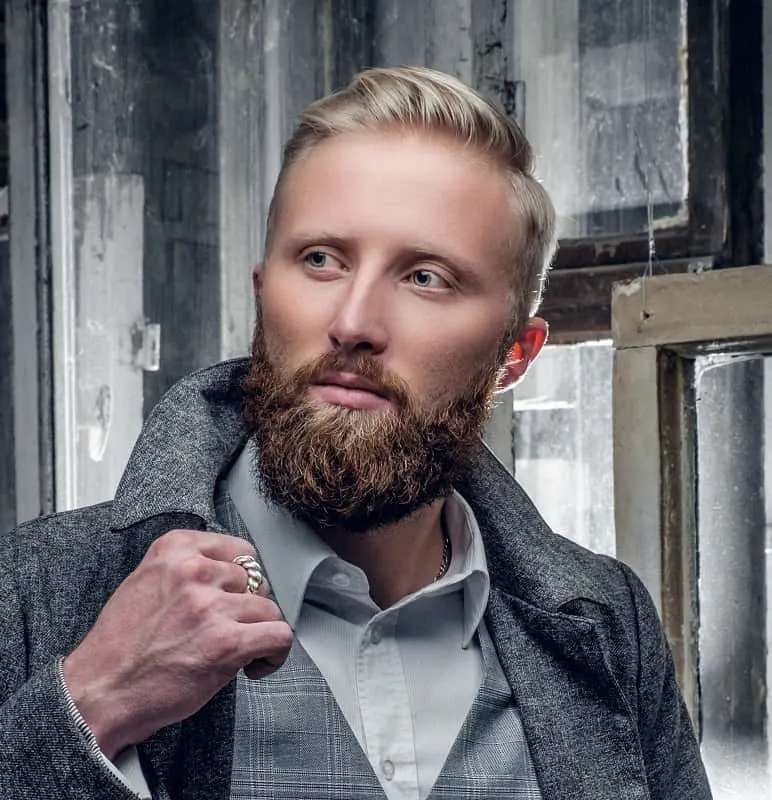 With a dapper do like the pompadour, no one – not even you – will notice a balding crown. Focus on combing or using fingers with product in the front to get that voluminous style.
27. High and Tight Haircut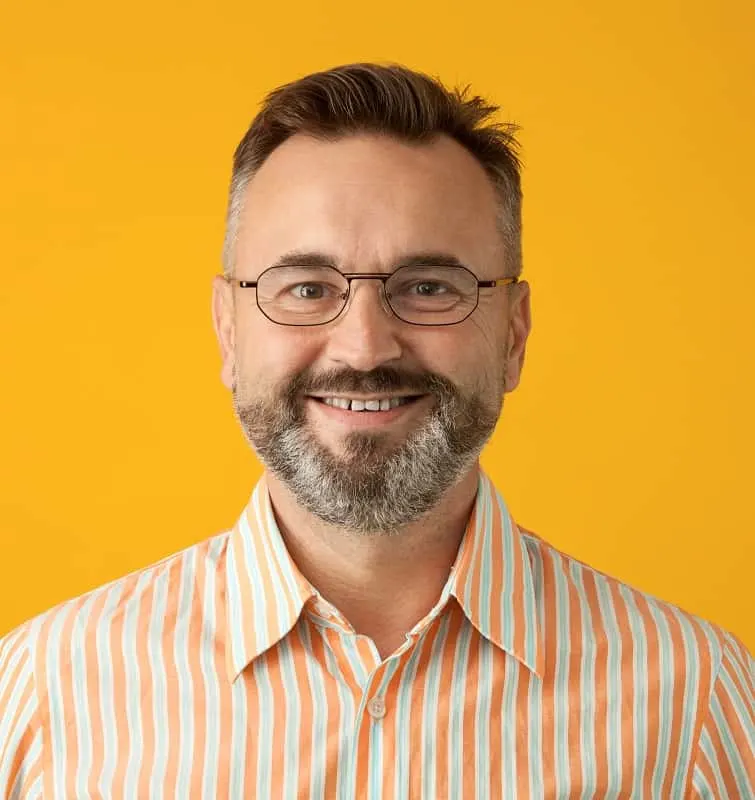 A high and tight haircut, featuring short sides and back with a longer front, is a version of the military haircut but less harsh and a great option for men with a balding crown.
28. Short Hair and Long Beard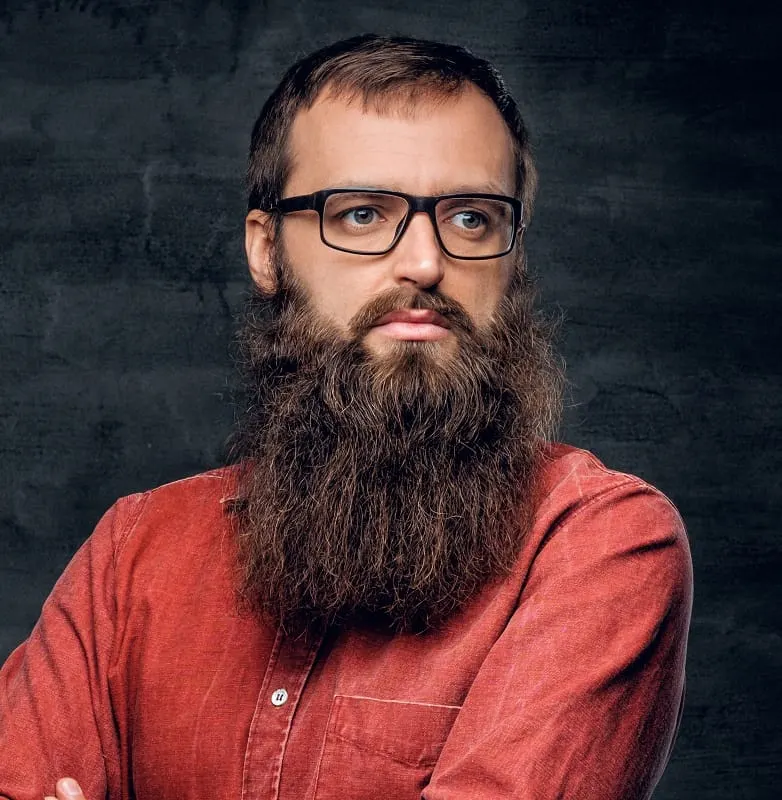 Frustrated because you can grow a thick full beard but struggle with a balding crown? Try cutting hair to about an inch all around and comb in its natural direction.
29. Slicked Back Center Part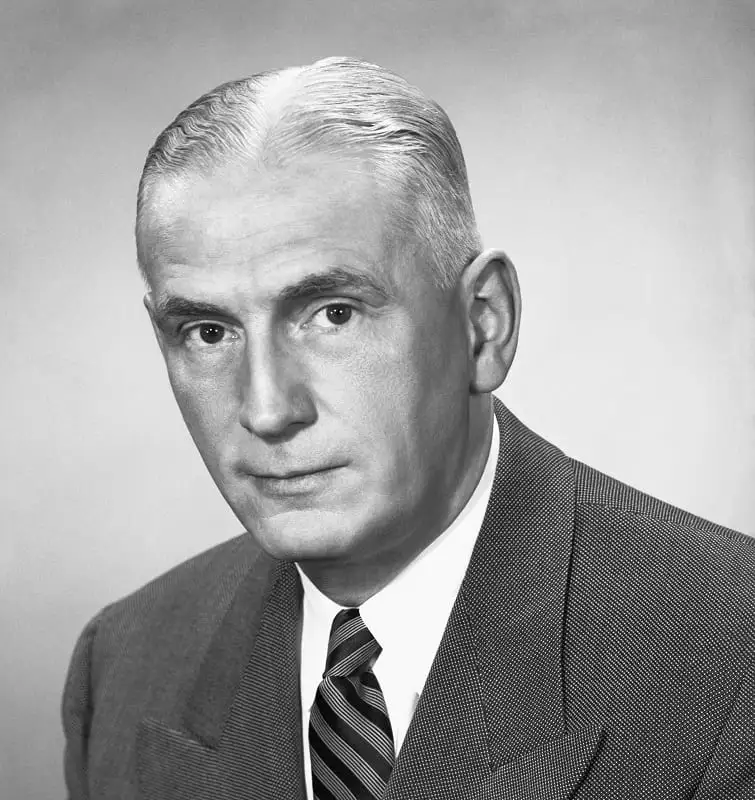 Not into the slick straight back hairstyle? You can still cover that balding crown. Just switch it up with a center part! It is a slightly different look but still looks handsome.
30. Short with Goatee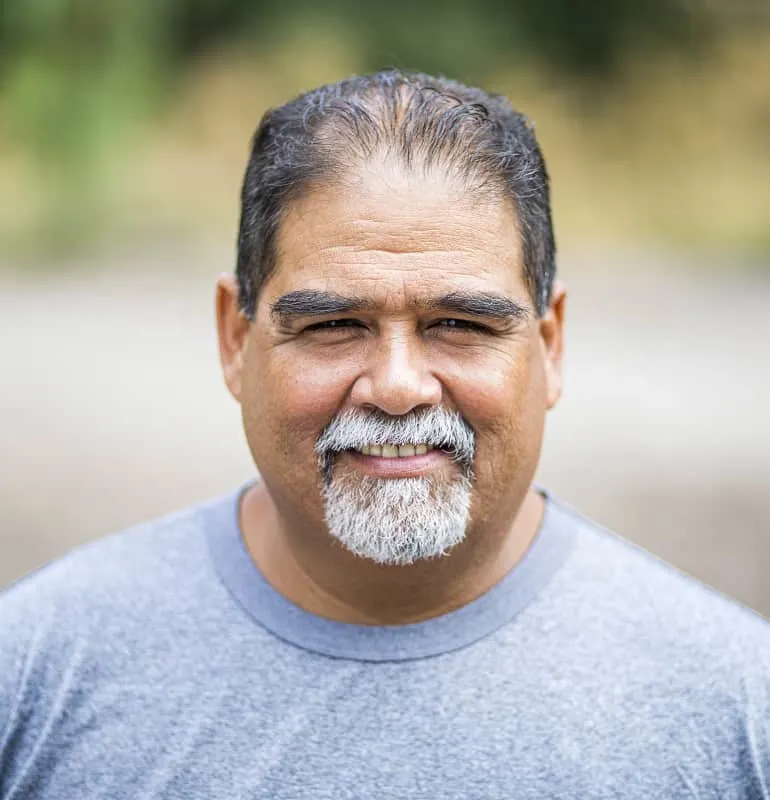 Short sides and an ever so slightly longer top hairstyle is a classic for men with balding crowns. It's simple but easy to maintain and looks great with a goatee.
As you can see, it's entirely possible to cover and draw attention away from bald spots just by choosing the right haircut for the balding crown. Choose the style you like the most and schedule an appointment at some amazing salon where professionals will take care of your hair and give you the look of your dreams.