Bleached, platinum blonde hair for guys is a trending look in 2020 and more and more guys continue to give the platinum blonde hairstyle a try. Now, if you're considering doing this yourself, you have to make sure it will work on you. Not everyone can pull off the platinum blonde, but if you're one of those guys, give it a try!
Amazing Styles for Men with Platinum Blonde Hair
If you're considering going full platinum, here are some of the best platinum blonde hairstyle options for you to choose from that will help you achieve the full change of style you're aiming for.
1. Platinum Blonde Quiff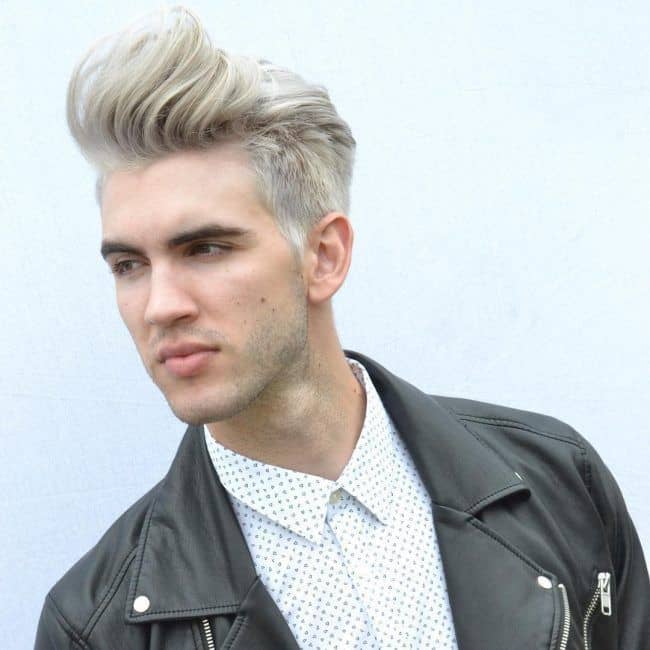 The quiff is one of the most popular hairstyles for men there are, so making it platinum blonde hair will really work. The quiff allows you to keep your hair at a medium length, which is perfect for you to show off both the platinum blonde and your hair. This look is in style, it's sober and it's elegant as well.
2. Messy Platinum Blonde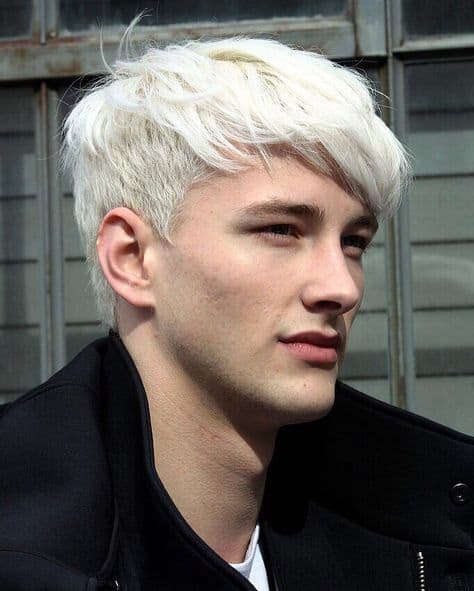 The messy hairstyle is one of the popular options, especially among young men, and it looks even better in platinum blonde dyed hair. The layers of the haircut add texture and body to your hair and it's easy to style!
3. Platinum Blonde Buzz Cut
If you're one of those guys who likes to keep it short and simple, a platinum blonde buzz cut will be the right choice for you. All you have to do is get the full dye and keep your hair as buzzed as you'd like. Needless to say that this is a super low maintenance haircut!
4. Platinum Blonde Side Swept Fringe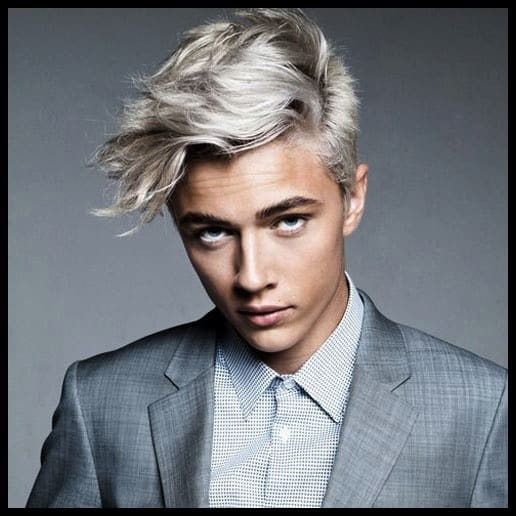 The side swept fringe is another way to keep your hair medium to long so you can show off the platinum blonde color and make sure that the transformation gets that full effect.
The fringe also provides a lot of volume and texture because of the layers. Keeping the side sweep long and the other side short makes for a great contrast as well!
5. Platinum Blonde Undercut
The undercut is one of the classic options for guys and you have to admit it looks amazing in platinum blonde. The contrast with the long to medium top and the shaved sides and back is incredible and it creates a tough yet elegant and stylish look that you can easily pull off.
6. Low Fade with Platinum Highlights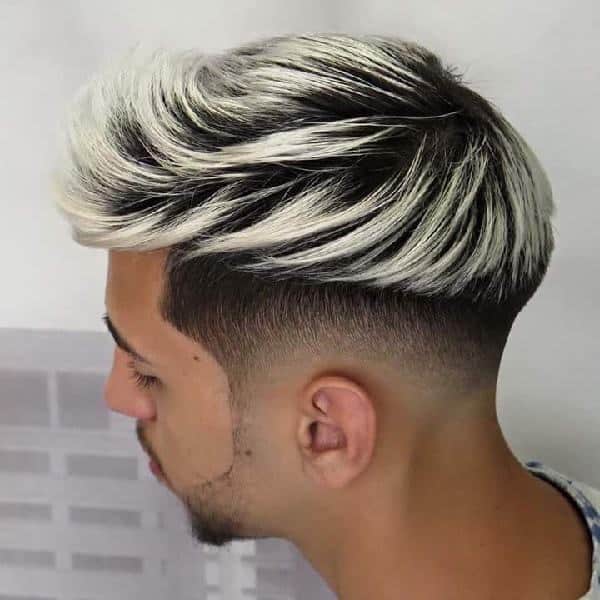 If you want to give platinum blonde a try but you're not sure you want to go for the full dye, platinum highlights are a great compromise. Not only do you get the platinum blonde, but you also get an incredible contrast between your dark roots and the highlights.
As you can see, this looks super cool and if you couple it with low fade, you get a very interesting hairstyle for men with platinum blonde color.
7. Slicked Back Hair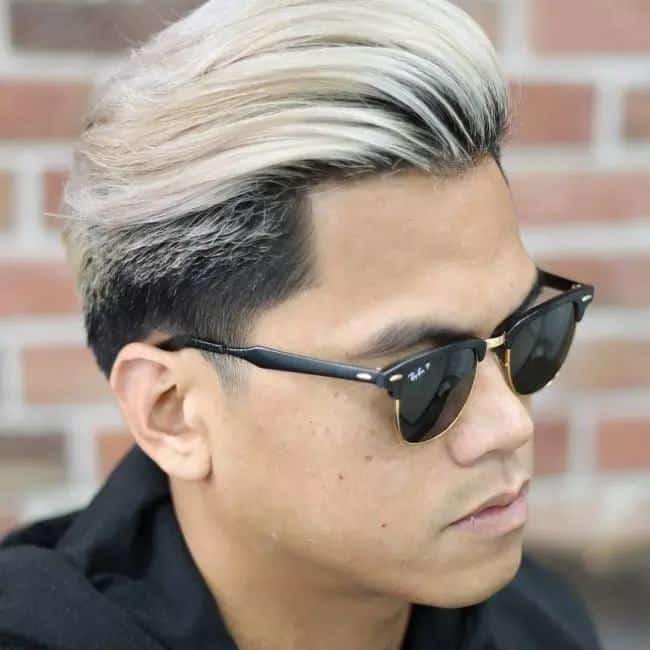 The slicked back hairstyle is super easy to style for men and it will allow you to keep a long to medium top which means you will be able to show off the platinum blonde. You can go for the full dye, but if you want to keep your roots dark for this amazing contrast effect, you can definitely do that instead.
8. Hard Part Platinum Blonde Comb Over
The hard part comb over is one of the classic choices when it comes to hairstyles for men, and it looks even better with platinum blonde hair color. This hairstyle is super easy to maintain and to style and it allows you to keep your hair medium length.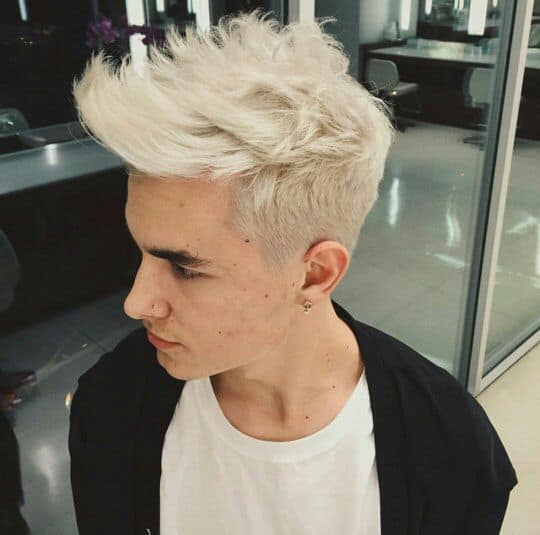 If you have thick hair, you will definitely be able to pull off the spikes. Spiky hairstyles continue to be one of the favorites and this platinum blonde variation is super cool and interesting. You can keep the top as long as you want, depending on how dramatic you want those spikes to be!
10. Platinum Blonde Long Hair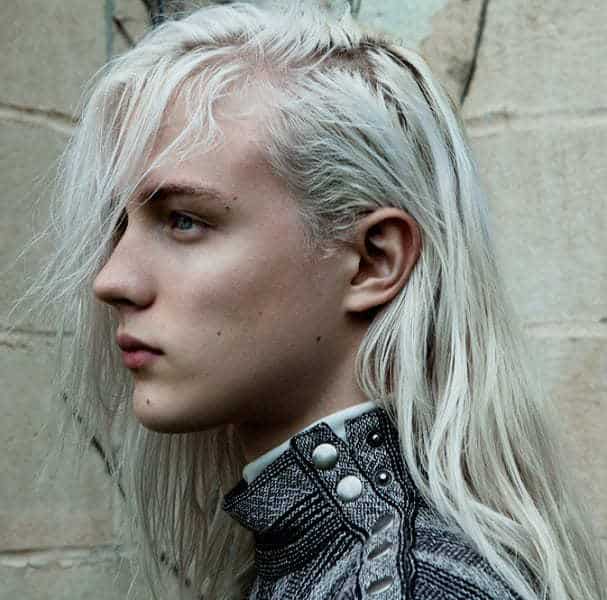 Last but not least, we have the long platinum blonde hairstyle. If you're one of those guys who enjoys growing out their hair, then this option will appeal to you the most.
The great thing about letting your hair grow out is that you can style your hair differently every day and try new things. Including the man bun, the loose man bun, the low man bun, the samurai man bun, ponytails, half ponytails, Viking braids, and so much more!
11.
medium platinum blonde hairstyle for men
12.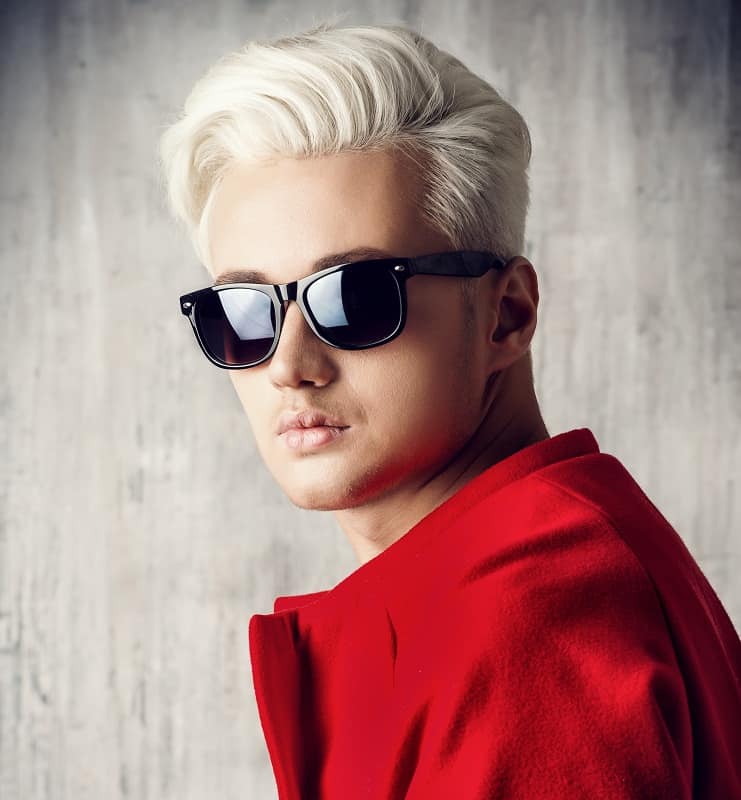 platinum white hairstyle for guys
13.
men's straight platinum blonde hair
14.
men's platinum grey hairstyle
15.
black men's platinum blonde hair
16.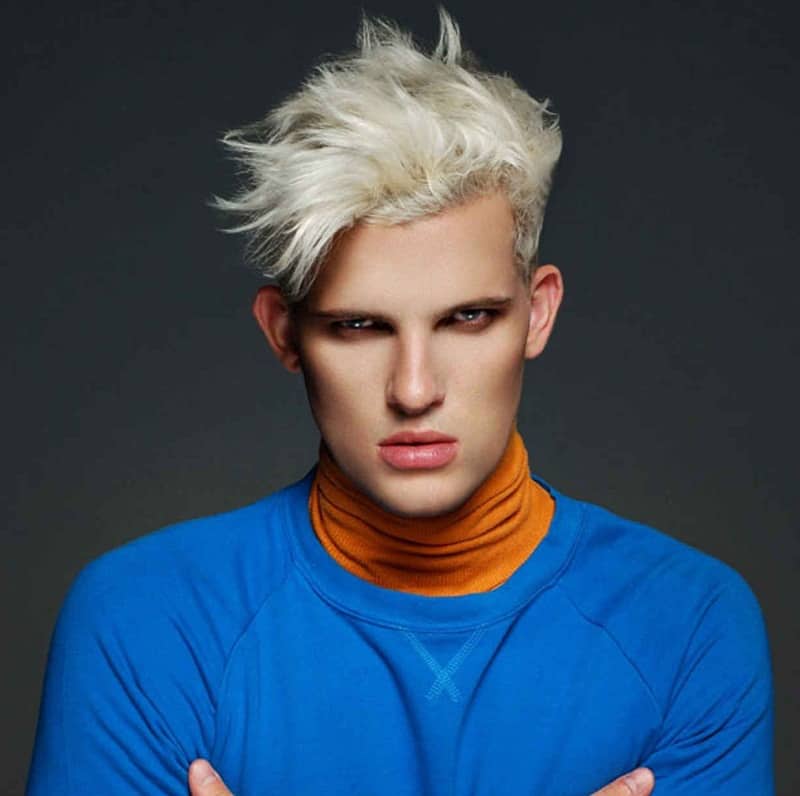 messy platinum blonde hairstyle for men
17.
curly platinum hairstyle for men
18.
platinum blonde dreads for men
19.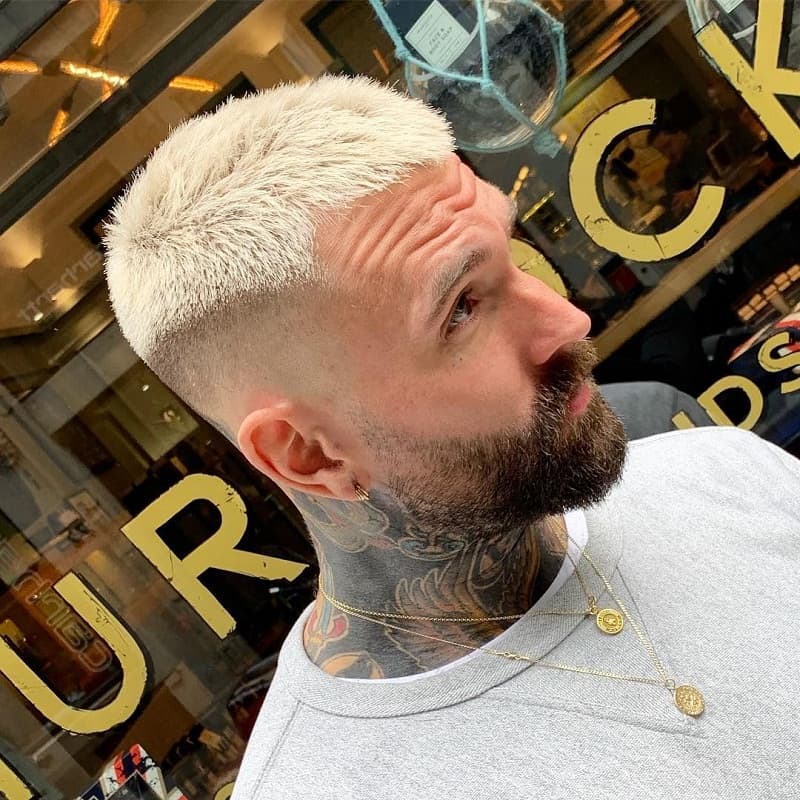 men's platinum hair with fade
20.
man with short platinum blonde hair
21.
Asian guy with platinum blonde hair
22.
platinum blonde wavy hair for guys
23.
Icy platinum hairstyle for guys
As you can see, there are many different platinum blonde hairstyle choices for men and the one you choose will depend on your personal style, but also on how dramatic you want this transformation to be.
Some men are comfortable going for the full dye while others enjoy highlights and the contrast of having their natural, dark hair color mixed together with the platinum blonde. Some men like to sport their hair short and others like it long, etc. What's certain is that there's a hairstyle that fits your taste perfectly!