Shag haircuts are back, and they create quite a fuss around them. The Farrah Fawcett and Jennifer Aniston-inspired look has a twist, is suitable for mid and long hair, and looks its best on wavy and straight hair.
It doesn't require tremendous effort to style shag cuts if your hair is straight. You can get a unique look with a tousle and a messy touch.
Best Shag Haircuts for Straight Hair
Because it has multiple layers, a shag haircut will make your mane look more voluminous, less flat, and with much more dimension.
So if you want to sport something different and more trendy, shag haircuts for straight hair are the deal right now.
1. Brown Shag With Bangs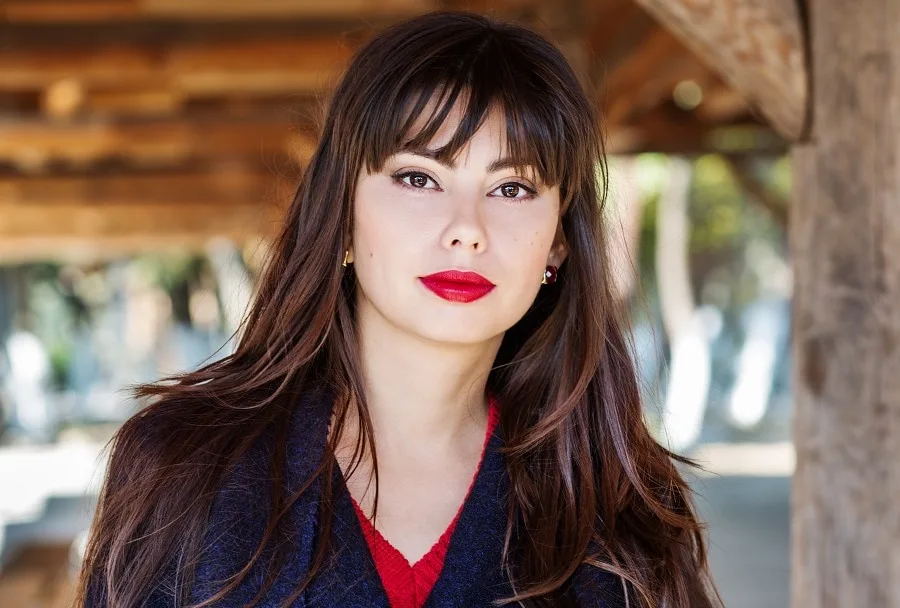 A shag gives straight and flat hair more volume by creating loads of layers that fall over the other. They are great for long hair that lacks dimension and shape.
Get bangs that are longer at the corners and have an arched line. Start building the layers near the shoulder line.
2. Short Blonde Shag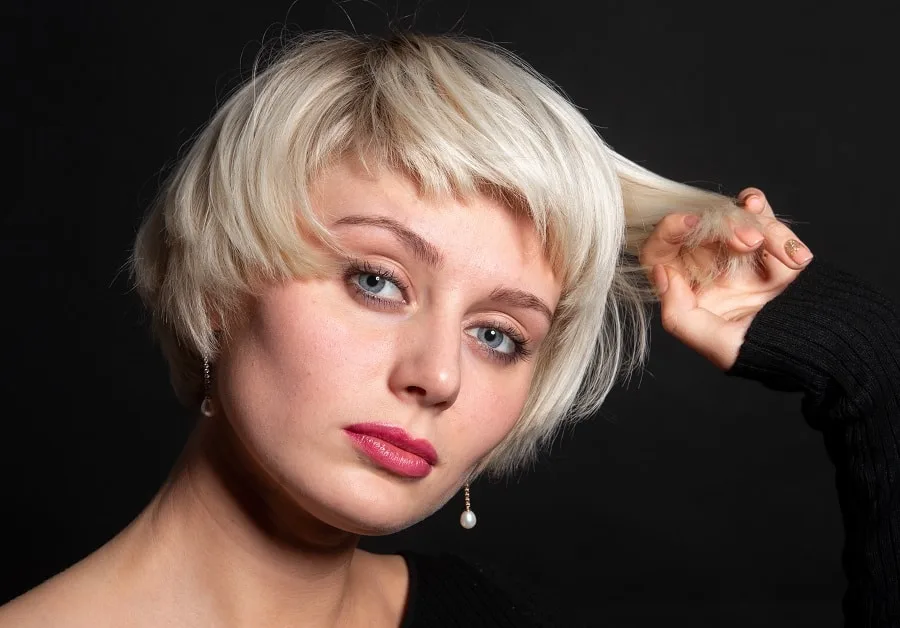 Shag hairstyles work great on short straight hair. If you have a round face, asymmetric bangs will help you cut off the roundness. The lateral hair must be a few inches longer than the fringe. Imagine it like a diagonal cut from the temples to the nape hair.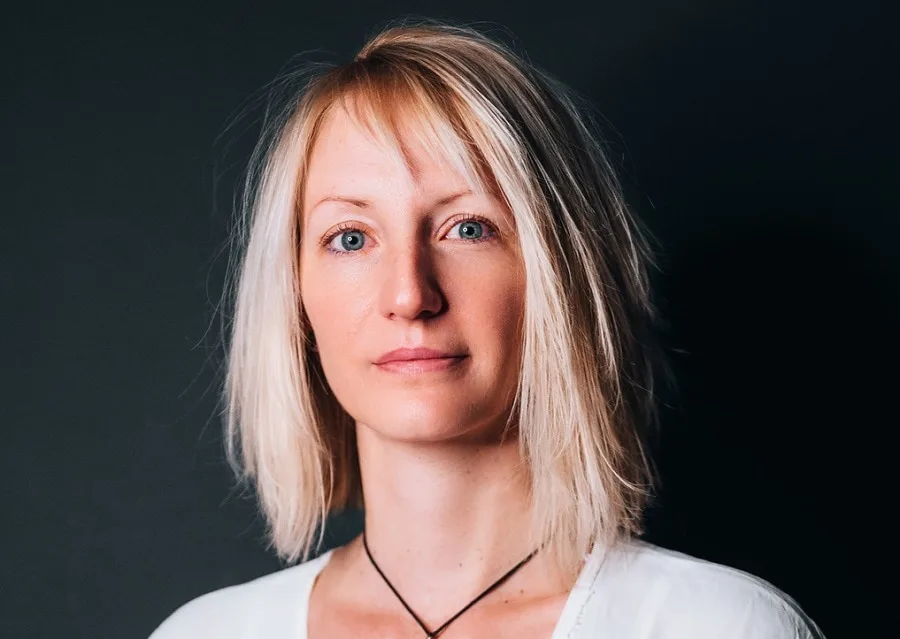 When your hair lacks volume, the best way to build it is with layers. To create more dimension, you can combine a long straight bob haircut with bangs and a shag. A light blonde ombre will be a great match if you have a fair skin tone.
4. Pixie Shag + Bleached Blonde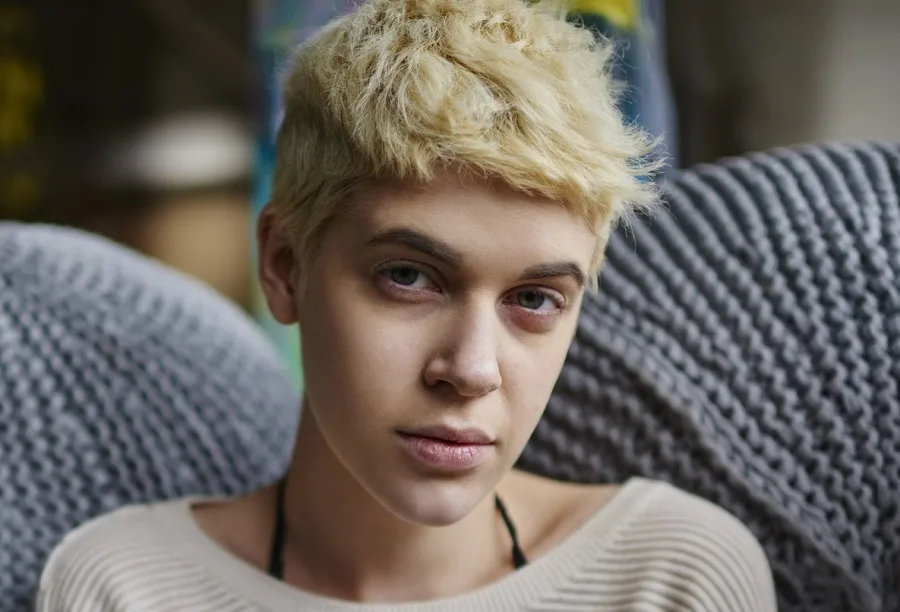 Pixie shag need no introduction since they can be adapted to suit all facial features.
They are low-maintenance and so easy to style, especially if you love messy looks that only need a tousle and some volumizing spray or product. Build lots of layers for the crown to obtain that hair-thickening effect and body.
5. Shag For Women Over 50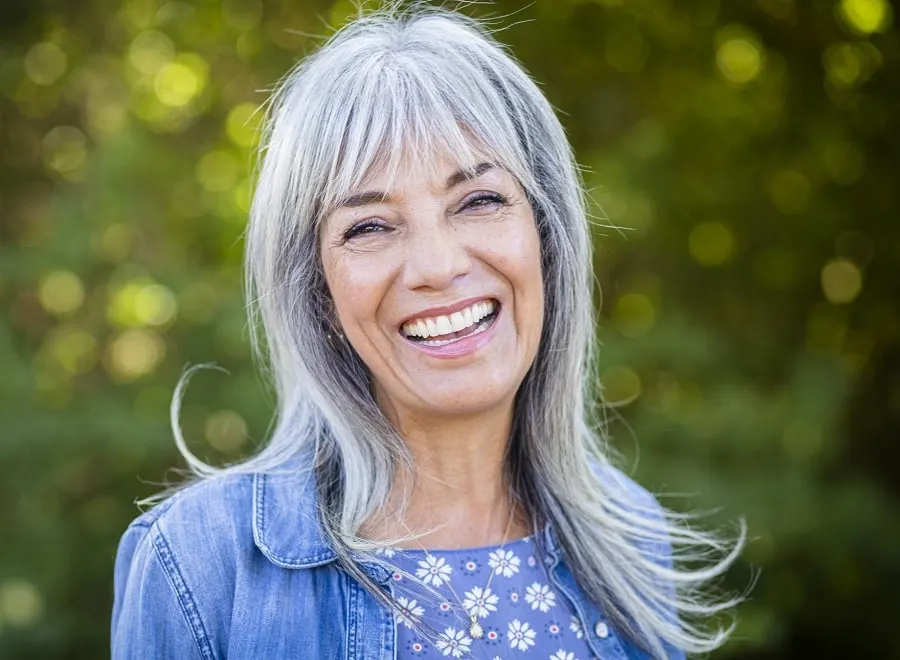 Women over 50 look stunning with a shag cut that is layered to suit straight hair.
Embrace your white threads and let them blend, creating a unique color and highlighted aspect. Build your layers low, over the shoulders, especially if your tresses are very long. Use a round brush to lift the ends upwards.
6. Pixie Shag With A Bob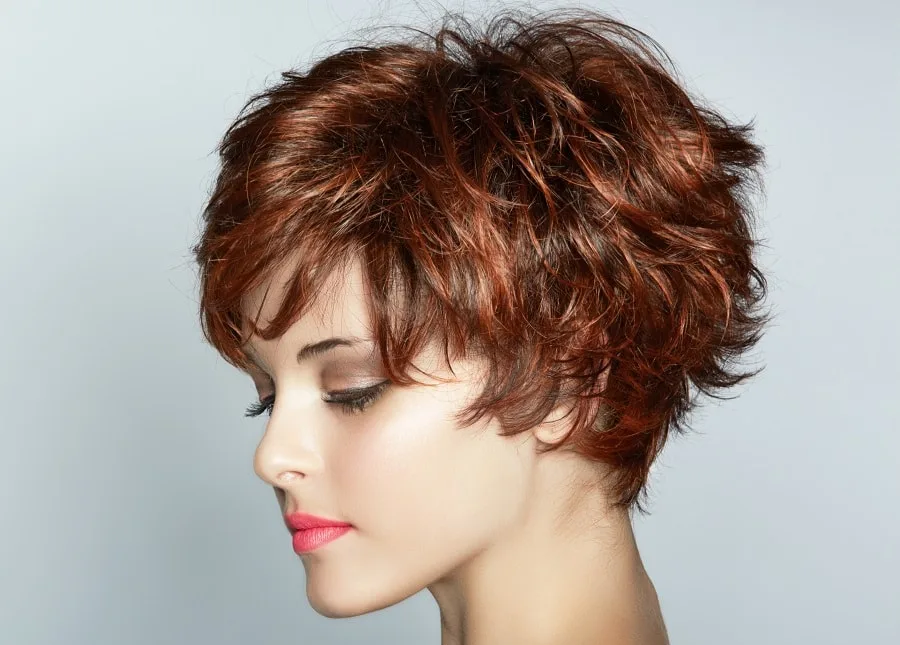 A pixie bob hairstyle will look fabulous if you choose an auburn color and blonde and mahogany highlights and lowlights.
By layering your strands, lifting the ends, and creating some spikes, your crown hair will gain all the volume you want.
7. Shaggy Layers for Round Faces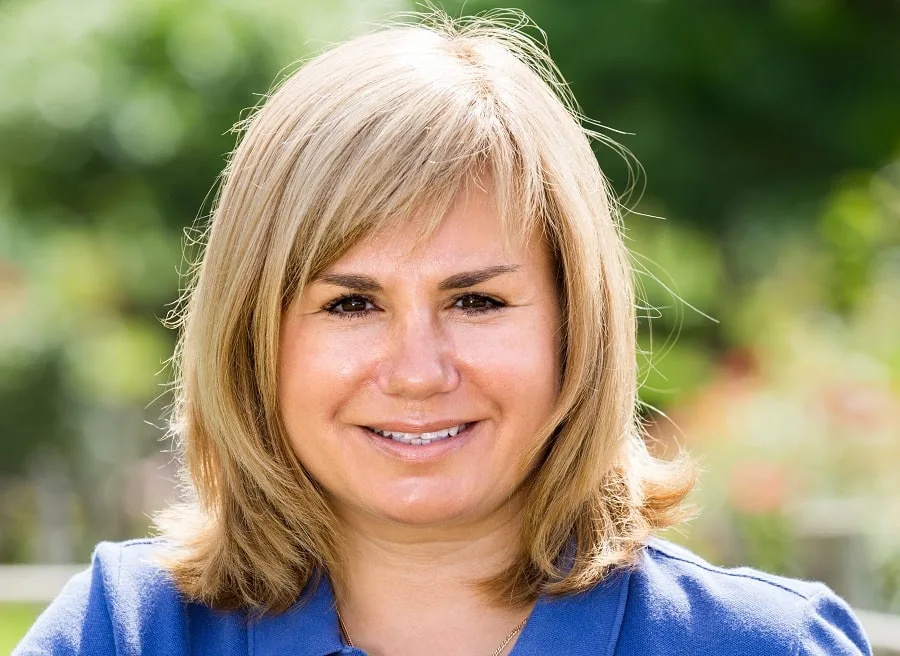 When you have a round or chubby face, the best hairstyle is one that makes your face elongated and beautifully frames it. Asymmetry is another important feature you must create to cut off those prominent cheekbones and jawlines.
Start building those layers with the bangs and continue with strands on the sides.
8. Glammy Red Carpet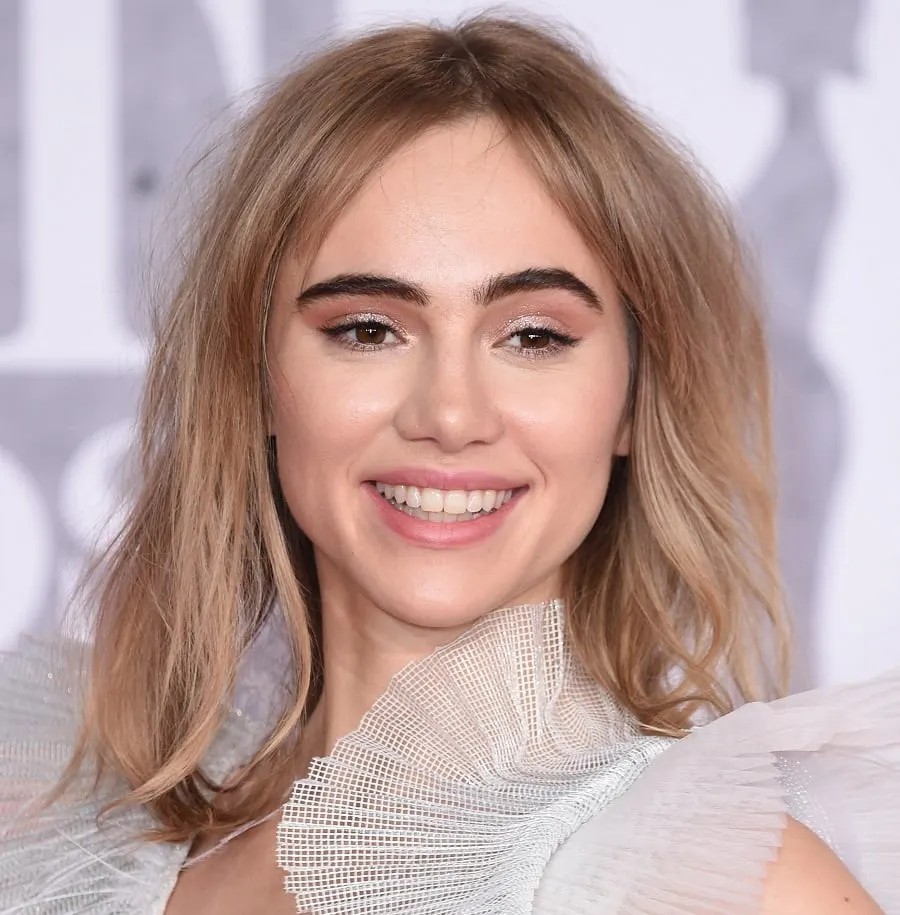 Having fine and way too silky hair is a problem many women encounter because it lays flat and can't hold a curl.
So even if you are building loose waves, you will need texturizing and volumizing sprays before you use the iron or Dyson.
9. Long Blonde Shag
This is the classical long shag hairstyle that features bangs, and layers around the sides and edges. It gives more volume to the crown area, while the other tresses from the lower back and side provide length. Bangs are cut in a straight line, covering the eyebrows.
10. Hairstyle For Latinas
When you have a great hair length, you have immense possibilities for building those layers. Start by getting straight bangs, and chop the sides and crown to create dimension. However, do not reduce the length because we aim to build more volume on flat straight hair.
11. Short Bangs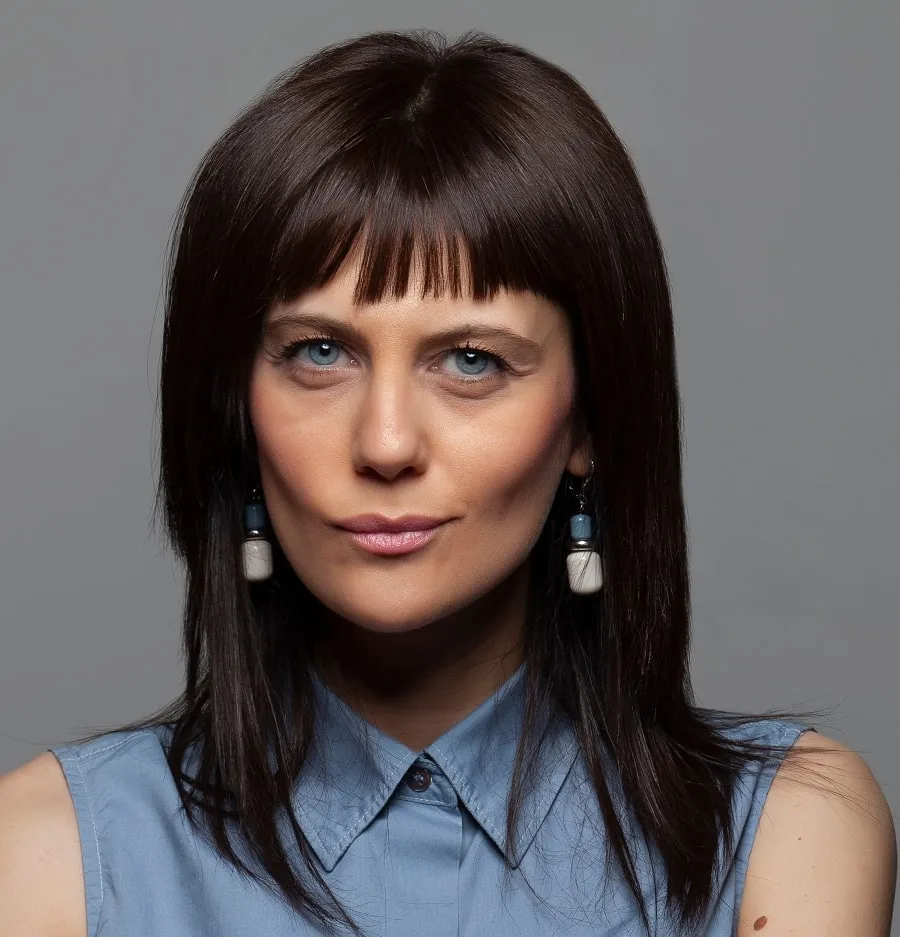 Short bangs are not for everybody, so before you make such a dramatic change, you must ensure that the new trim suits your face shape.
If you're going for a cut that is one inch or two above the eyebrows, make sure your face is not heart-shaped or square.
12. Messy and Colorful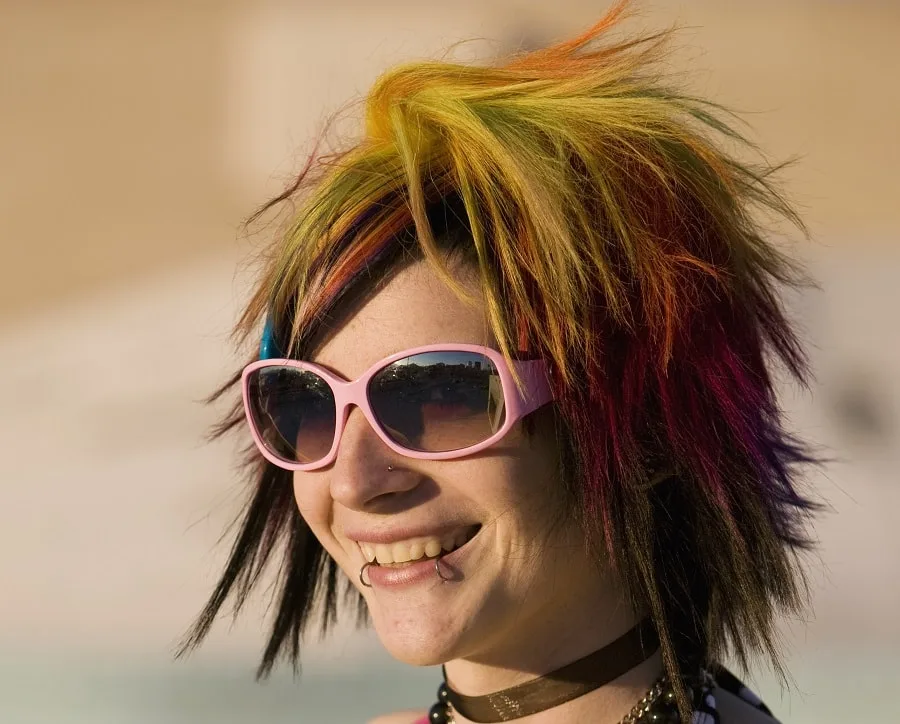 Shaggy hairstyles look fabulous, especially if you transform your hair into a canvas where electric nuances and shades can be stunningly blended.
Opt for a bob haircut with chopped layers and long bangs that you'll swipe to the side. Apply the colors only in the crown area.
Shaggy hairstyles are ideal cuts for women with straight hair that want to boost their self-confidence and sport a new look that gives their hair much more volume.
It doesn't matter the length of your hair, shags are perfect for anyone who is not afraid to go for a choppy hairdo and a dramatic cut. Let us know which of the hairstyles you lived and which is the next trim you'll get.
Related Topics: