For Black hair, perms can be done for a curling effect or used as a relaxer to achieve straight hair. As more women opt for natural-looking curled styles, the curly perm is growing in popularity. It's especially great on short styles like pixies and long bobs that can shape and define your look.
Read on to see the 12 best short hairstyles out there for beautiful permed Black hair.
1. Beachy Waves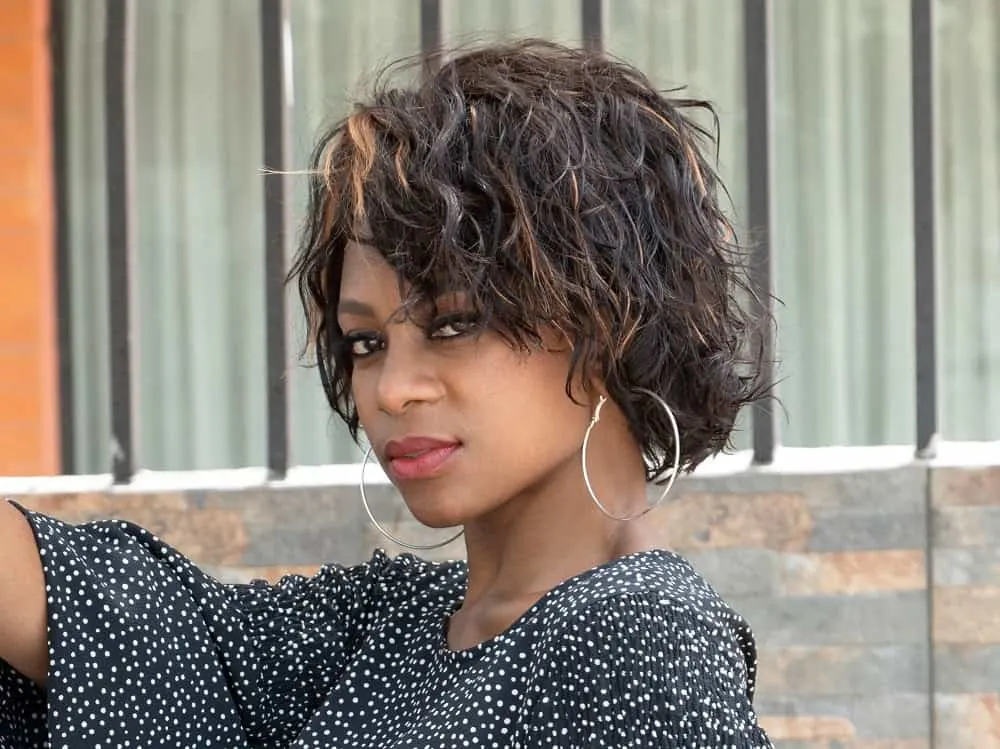 For a sexy chic permed hairstyle, go with soft beachy waves. They'll thicken up short thin hair and you'll love playing with the texture. To liven up your black locks, consider caramel or medium blonde highlights near your face.
2. Short Curly Pixie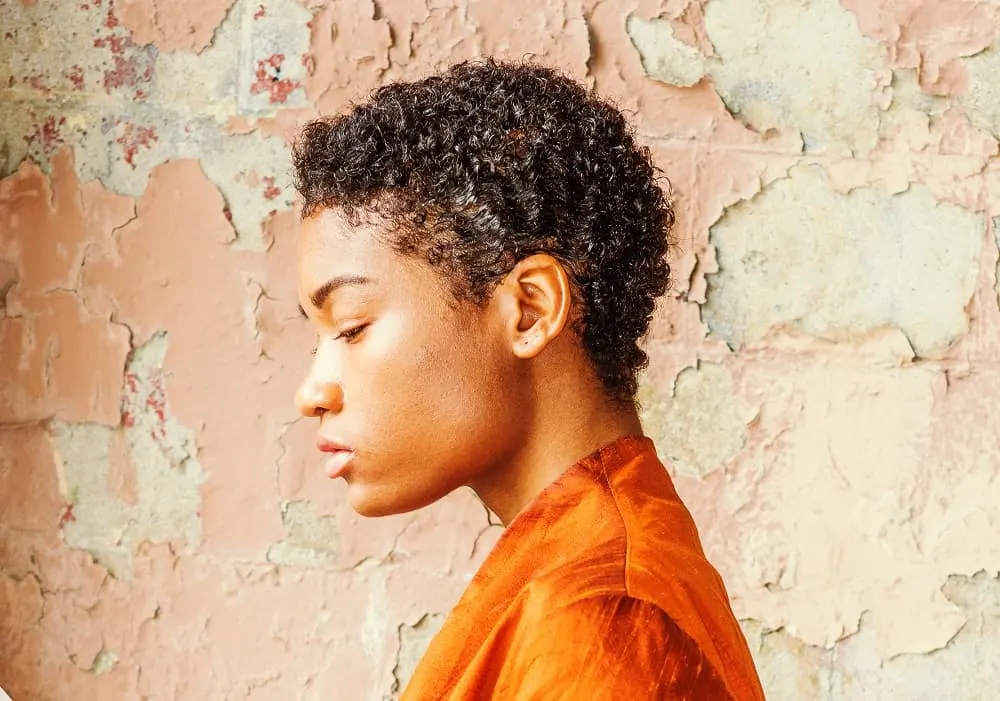 Whether you prefer a super short hairstyle or you're in between styles and are looking for a gorgeous look to pass the time, embrace your black hair's natural texture in a short permed pixie! An inch or two will beautifully show off your tight curls.
3. Layered Spirals
To give black permed hair some shape and prevent it from looking like a bush, go with layered spirals. This style is clearly very full, but the spirals are more defined when layered. Of course, caramel highlights will also accentuate your mane.
4. Short and Thin Spiral Curls
A sassy, playful hairstyle is great for the spring and summer months. Let your black hair take center stage in a permed short haircut with thin spiral curls. The somewhat shaggy style includes a soft bang to draw attention to your beautiful eyes.
5. Frizzed Short Hair with Curtain Bangs
To get a fuller-looking mane, tease your short black hair after it's been permed. You'll have control over where you want the texture to be most prominent and you can also perfectly shape a flirty curtain bang.
6. Rounded Pixie
The perfect way to balance out a round face is with a round pixie with a little added height. This will also help to display those curls. Taper hair close over the ears for a sleek and slimming appearance.
Faded styles are so trendy these days, so why not try the style out yourself? We love the way the detail contrasts with amazing curls. To create this tapered short perm, cut hair very close to the head over the ears and on the back of the neck.
8. Medium Bob with Side Part
Curious about highlighting your jawline? This gorgeous medium bob with soft layers is perfect for shaping and defining your face. A side part is perfect for every face shape out there.
9. Long Pixie with Side Part
A beautiful perm is all your pixie style really needs. Play up frizzy texture for some truly envious and youthful appeal. A short side part will give your hairstyle shape and emphasize those stunning cheekbones.
10. Pin Curls for Black Perm
Pin curls make for such a classy and glamorous look, regardless of the occasion. Suitable for all ages, this effortless style can last for months with minor touch-ups. Don't forget to create the pin curls on the hair over each ear.
11. Long Bob + Perm
This curly perm for short black hair is very functional, thanks to its long length. This way, hair can be styled down, in a half-up or up-do with ease. Worn down, though, is the best way to show off those gorgeous curls. If you're looking for perm hair ideas for older women, check these styles.
12. Tousled and Textured Pixie
Show off your inner Halle Berry with a sexy, tousled pixie. This look is perfect with chocolate brown balayage highlights that truly capture the light. If you're into bangs, ask your stylist to cut a few tendrils over your forehead.
Related Styles:
Try a pixie, short, textured locks, or a beautiful bob to emphasize a gorgeous perm. As long as you honor your face shape, you can try any length that you desire! Will you choose a short style that is cropped, medium-length, or long?